Back to Events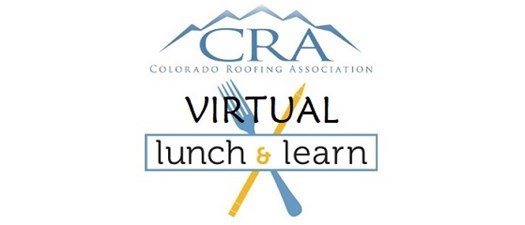 Membership VIRTUAL Lunch - Dec 2020
MEET. EAT. LEARN.
Tuesday, December 8, 2020
* Registration open until 12/8/20 at 11:59 AM ()
Event Details
NOTE TO CRA MEMBERS: IN ORDER TO REGISTER AND TRACK CIUs, YOU MUST LOG-IN.* (Do not use the 'continue as guest' tab.)

*Once you've successfully logged-in, click the event tab, then view all events and select the event/course from your new dashboard to complete your registration. If you don't know your CRA login, click here for instructions on how to activate/create your account.
---
Membership Virtual Lunch | HOT TOPIC ALERT!
Tuesday, Dec 8, 2020

How will the 2020 Election impact your business?
Speaker: Amber Valdez
It's been a long and strange year and with 2020 winding down there will be continual pivots and shifts in the future due to COVID-19 and state mandates. We still can't offer our traditional lunches, so until a time when we can safely gather, the CRA continues to give our membership more virtual opportunities to gain perspective, knowledge and to earn critical end of year CIUs. Please take the time and join us for 1-hour just like you would our quarterly lunches.
The association is doing our best to keep our community informed and connected and we have another chance for you to learn and EARN your CIU's.
Grab your lunch and sit down at your office or your HOME OFFICE to join us for a virtual conversation with Amber Valdez, Valdez Public Affairs featuring 2020 election results and analysis, impacts to your business and what's coming in 2021.
Come join us, get informed and be prepared for the upcoming month and new year! You can even submit your questions in advance in an effort to get Amber's professional opinion.
Please join us and Amber for this Hot Topic!
Tuesday, December 8, 2020

Virtual Lunch | Zoom Winebar*

Noon - 1:15 pm

Member Cost: FREE for everyone in your office as a Member company!

Do you know how many CIU's you have to date? Sign up and get the 2 CIU's per attendee! Now is your chance to meet your 2020 commitment to the CRA! :-) We need attendees to submit questions for Jim at registration and there will be a short survey at the end that will confirm attendance and CIU's.

Non-member companies are welcome and can attend for $40.

*Webinar - you don't have to be on video, audio only. No shirt, no shoes...NO Problem. BYOW. :-)
Register to attend, by clicking on the "Registion Options" link above when registration opens.
(CRA Member CIU's = 2 per person)
For More Information:
Debbie Hathorne
Executive Director
Colorado Roofing Association

Covid-19 | Video conferencing fatique is real!
(Zoom | GoToMeeting | Google Meet | Skype | etc.)
We wanted to have a little fun...
Can you find our typo on this page?
---
About our Presenter(s):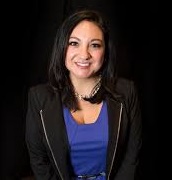 Amber Valdez
Partner
Valdez Public Affairs
Amber Valdez is a partner of Valdez Public Affairs, LLC and has worked with the Colorado General Assembly for over thirteen years. In addition to her valuable relationship with members of the legislature, Ms. Valdez initially concentrated on building rapport with the newer members of the General Assembly who have now grown into leadership positions, this has earned her a stellar reputation with members of the General Assembly and her colleagues in the lobbying corps for her trustworthiness, reliability and integrity.
Valdez Public Affairs, LLC brings extensive experience as political advisors and consultants to a variety of clients. They work smarter to make the complex simple and are driven by the communities and businesses they represent. Valdez Public Affairs is bound by innovation and tradition, and they continue to redefine the way they approach policy change, advocacy, lobbying, and communication.
---
** TAKE A-WAY! **
Attending a CRA membership lunches is not only about the FOOD and networking with other members but the opportunity to take advantage of the SPEAKERS and PROGRAMS.
These lunches are an inexpensive and quick way to invest in yourself and your TEAM.
---
No Show Policy – Cancellations must be received by Mar 17. No refunds after this date. All attendees who RSVP and are a "no show" are still responsible for payment and will be subject to a $20 service fee.