Young & Emerging Professionals
BUILD | CREATE | PROVIDE
Opportunities for young or inexperienced

professionals in roofing and related careers.
Creating Connections!
. . .
. . .
A Young & Emerging Professional (YEP) is...
An individual who is 35 or younger or has only 2 years or less of experience in the roofing industry.
Why get involved?
CRA YEP's are building the future of roofing industry professionals by...
Creating connections that RETAIN and inspire young and emerging professionals to join and stay on a career path within the roofing industry.
Making roofing appealing… from the roof top to the many other career options within the industry.
Community focused… giving of "time, talent and treasure" to help make life better for other people
Recruitment… of young and emerging professionals new to industry as well as workforce recruitment at job fairs and schools (traditional and trade related).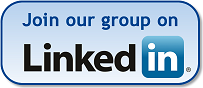 MEMBERSHIP

EVENTS

ANNUAL DUES:

$100 Year/per individual**

Membership in YEP gets you:

No charge for YEP networking only events**

Free ticket to CRA membership lunches***

Networking with industry peers

Learning important best practices

Training (intro to roofing, selling, etc.)

Access to mentors

Philanthropic and community outreach

Professional Development

Exchanging ideas

Making new friends

Creating partnerships within the YEPs

Finding inspiration to take career to next level.

*YEP Membership is separate from CRA membership and stays with you. It can be used separately or combined with your company's main CRA membership.

**Some YEP events will have an additional charge (i.e., tubing the river, skiing, annual holiday gathering, etc.)

***This Membership applies to YEP sponsored events only and to regular CRA membership lunches. It does not count towards any other CRA meetings/trainings/events.

Join YEP Now!

(Membership Application will be available Jan 2024)

Aug 18 | CRA Golf Tournament

YEP Committee Sling Shot Challenge

Hope to see you there!

---

Sep 21 | 1st Annual Sustainability & Networking Event

4-5 pm Presentation

5-6 pm Networking