Guide: Roof Maintenance, Repair, and Replacement
Summary
The roof of your home or building is one of its most crucial assets – once the integrity of the roof starts to waiver, the rest of your home or building and much of what's inside is at risk of following suit.
At The Colorado Roofing Association, we want you to have a firm grasp on roofing best practices when it comes to maintenance, repair, and replacement. In all scenarios, the best strategy for catching little problems before they become big headaches and prolonging the lifespan of your roof is working with a licensed roofing contractor. With their knowledge, experience, and expertise, they're your roof's greatest ally.
---
Table of Contents
---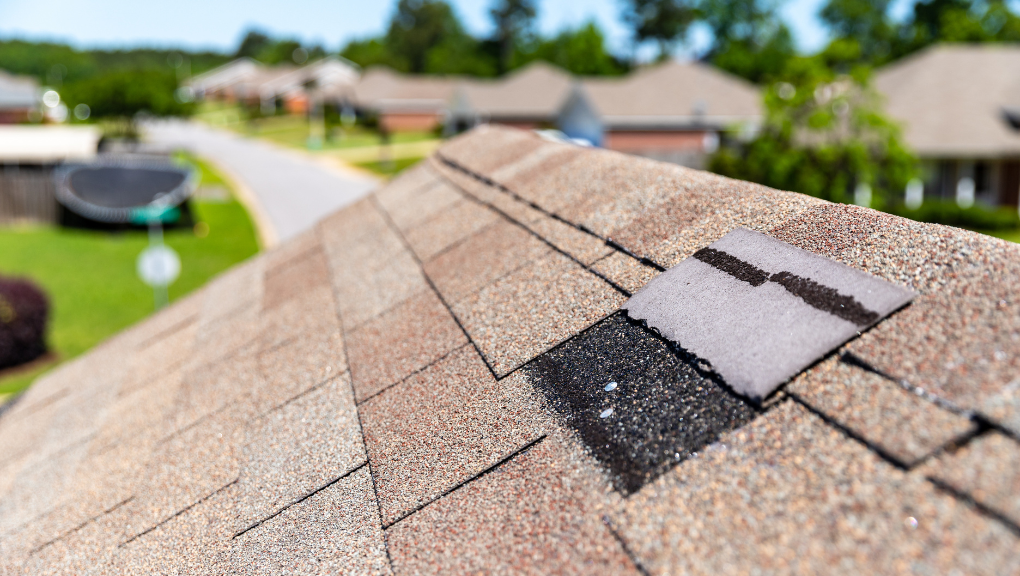 Know When Your Roof Needs Repairs
Signs of roof damage can be subtle, but before you know it, they'll become glaringly obvious. As a home or building owner, you'll want to maintain vigilance in watching for signs of roof damage as catching those damages early can save you from more costly repairs down the road. Here are a few things you can watch for to know when your roof may need repairs:
Signs of roof leaks. Watch for discoloration on your ceiling or walls or sagging portions of your ceiling

Missing or curling shingles. Easily spotted from the ground, watch for abnormalities with your roofing material

Roofing material on the ground or in gutters. Keep an eye out for shingles or roofing tiles on the ground and accumulated shingle granules in your gutters
Without proper training and experience, noticing necessary roof repairs can be difficult. Contacting a licensed roofing contractor to perform regular roof inspections is the surest way to know if your roof needs repaired. Additionally, a licensed roofer can provide peace of mind with roof warranties and certifications.
Learn more about the benefits of regular roof inspections: Can You Repair a Roof Without Replacing It?
---
Be Mindful of Potential Seasonal Weather Damages
Your roof does the good and hard work of keeping you safe from the elements. Over time, however, those elements can take a toll on your roof. This is especially true in Colorado. Snowfall, hailstorms, heavy rains, strong winds, temperature swings, and near-constant sunshine are some of the weather conditions Colorado offers in abundance, and each of them present a host of potential damages to your roof.
Roofs are built to withstand weather, oftentimes being uniquely tailored to a region's specific weather conditions. A roof's lifespan varies depending on what material is used to build it. Asphalt shingles will last between 15 and 30 years, while a tile or copper roof can last around 50 years. While these lifespans take into account typical wear and tear from weather, Colorado's unique climate has a way of shortening them.
This makes regular roof inspections even more valuable for Colorado home and building owners. Having your roof inspected in the fall and in the spring can prolong your roof's lifespan, ensuring it's not cut short by Colorado's fickle weather patterns.

Learn more about the effects of Colorado weather on your roof: 5 Types of Roof Storm Damage
---
Be Proactive and Prepare Your Roof for the Storms
There are ways to give your roof a fighting chance against Colorado's storms and severe weather. None of which require you to climb onto your roof. Maintaining the property around your home and ensuring debris hasn't been collected on your roof or in your gutters are some simple ways to be sure your roof doesn't incur unnecessary damages when the storms arrive.
High winds and heavy snow can result in tree branches crashing into your roof. Trim back low tree branches that might be hanging over your home or building to avoid this. During your fall and spring roof inspections, your licensed roofer can remove any debris already on your roof and in your gutters. They'll also repair any minor wear and tear from previous seasons before the snow and hail arrive wreaking havoc.

Learn more about pre-storm preventative maintenance: How To Prepare Your Roof for Winter in Colorado
---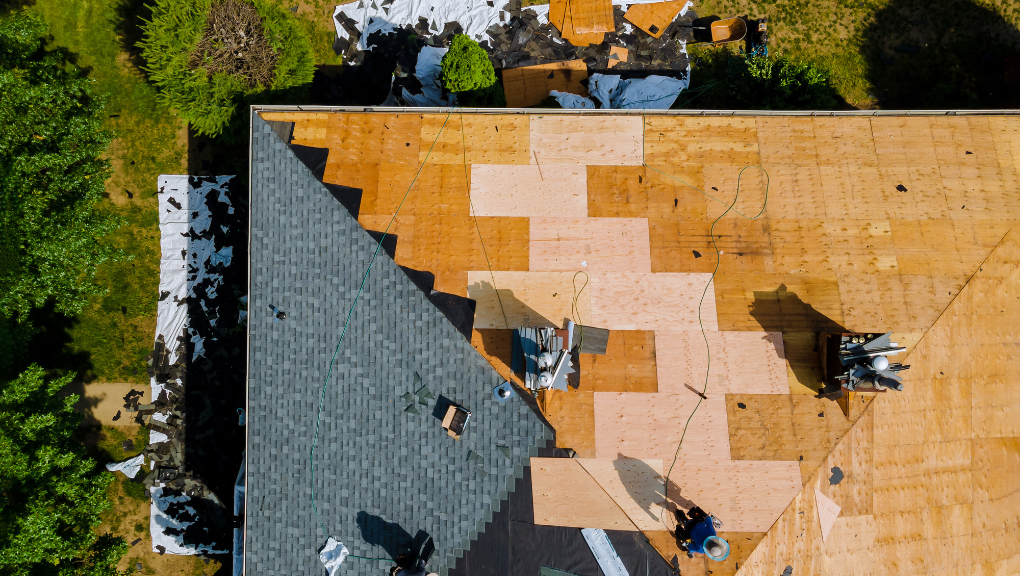 Know When Your Roof Needs Replacement
Without a proper roof inspection, it can be tricky to discern if your roof is ready to be replaced. There are many signs you can watch for that could indicate the end of your roof's functional life, though, those signs may just as easily be repaired and your roof allowed to see another winter. The only sure method for roof prognosis is a roof inspection from a licensed roofing contractor. There are simply things you cannot see as a home or building owner that your roofer will be able to uncover.
A standard shingled roof has a lifespan of 15 to 30 years. As your roof reaches the end of that general lifespan, signs of deterioration become more prescriptive for roof replacement. This supports the benefits of keeping close tabs on the health of your roof. Bring spotted signs of roof damage to your roofing contractor's attention often and let them determine the remaining life of your roof.
---
Understand What a Roof Replacement Entails
Entering into conversations about roof replacement can be intimidating. There's much jargon and overall, a lot that goes into a safe and sound roofing system. One of our primary goals at the Colorado Roofing Association is to educate home and building owners and empower them to make informed decisions when it comes to roofing decisions. To that end, here's a list of what a standard roof entails:
Roof decking.

This consists of the wooden boards that make up the framing of your roof. Some of these boards may need replacement if they're damaged, but your contractor will only know that once the old roof is removed.

Roof flashing

. These are the pieces of metal that butt up to walls and chimneys and run down the valleys of your roof. These won't need to be replaced if they are in good shape.

Underlayment.

This is a felt material that goes over your roof decking to provide extra protection. There are different types of underlayment, but a new layer of underlayment MUST be installed with your new roof.

Ice and water shields.

These waterproof membranes are a type of underlayment and help keep water flowing in the right direction through the valleys of your roof. They provide extra protection for the wettest parts of your roof and, depending on city and county ordinances, may be required to be replaced with your new roof.

Drip edge.

Another type of flashing, this is the metal that's installed at the edge of your roof that helps to direct water away from your home. Like underlayment, this MUST be replaced with a new roof.

Asphalt shingles.

The part of your roof that's most visible, these are what you typically think of when you think of roofing. These will obviously be replaced with your new roof but must be installed using the proper technique.

Ridge capping.

This is the trim installed on the peaks of your roof. Also made of asphalt, they are thicker than regular shingles and come prebent to fight your roof correctly. These MUST be installed with your new roof. Beware of roofers who try to cut costs by using regular shingles for ridge capping.

Roof vents.

These help your attic breathe, allowing hot and cold air to escape properly. Without them, your roof's lifespan will be cut short. There are various types of roof vents, but these MUST be installed with your new roof.

Pipe boots.

These rubber boots fit around the base of the pipes on your roof that work to keep water from running down them into your house. Old and worn pipe boots are the most common cause of leaks. These MUST be installed with your new roof.
As previously stated, there's a lot to be said about your roof and what enables it to keep you, your family, and your belongings safe and dry. Equipped with our resources and the services of a quality licensed roofing contractor, you'll be prepared to make the best decision come time for roof repairs or replacement.
Get answers to your roofing questions: Is A Permit Required to Replace a Roof? 4 Common Roof Replacement Questions

---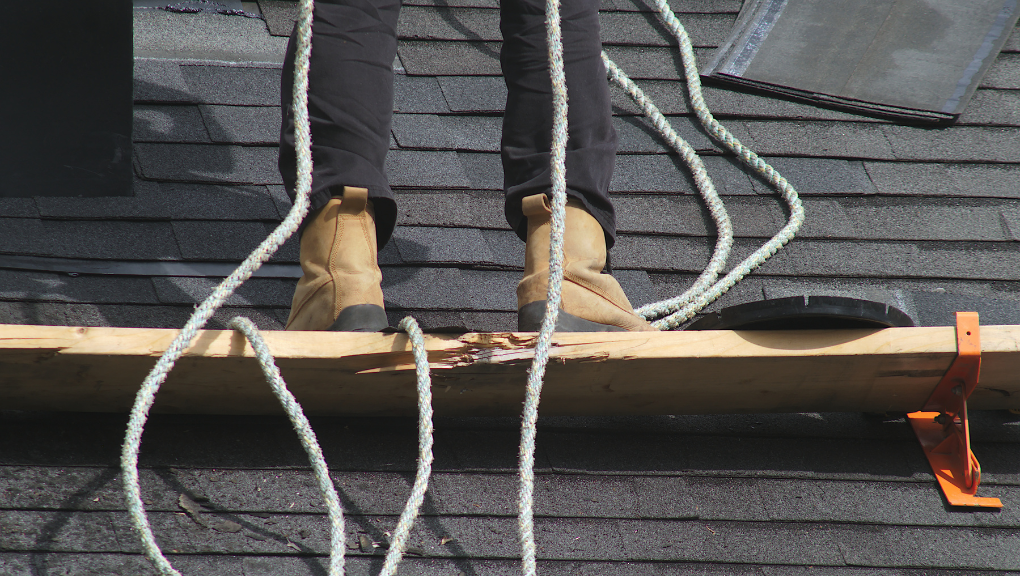 Leave the Roof Repairs and Replacement to the Professionals
Roof maintenance, repair, and replacement can be expensive – we get it. In the age of YouTube tutorials and DIY Pinterest boards, the temptation to manage the integrity of your roof on your own is greater than ever. But be warned – unless you are an experienced licensed roofing contractor, you simply don't know what you're doing.
In pursuit of a buck saved you could find yourself budgeting for costly repairs, or worse, total roof replacement to remedy errors you're likely to make repairing or replacing your roof yourself. On top of that, roofing is incredibly dangerous. With only 5% of the U.S. workforce, construction accounts for nearly 20% of annual fatalities – nearly completely resulting from falls from height. This is a risk you DO NOT have to take.
Know that our aim isn't to instill in you fear around properly maintaining your home or building, rather, to encourage you to leave the roof repairs and replacement to the licensed professionals. They're trained, experienced, and have the best interest of you and your roof in mind.

Learn more on the benefits of entrusting roofing needs to the professionals: 5 Reasons to Avoid DIY Roof Repair

---
Be Wary of Common Roofing Scams
We can't stress enough the importance of selecting a licensed roofing contractor for your roof maintenance, repair, and replacement. Though, equally important, is the urgency to educate yourself on common roofing scams. While a licensed roofer is reputable and trustworthy, there are those who look to take advantage of you seeking to have you pay for roofing services you don't need.
Some of the most common roofing scams include:
Storm chasers.

Contractors who only come to sell roofs after a storm in order to find homeowners who are afraid but haven't suffered any damage

Door-to-door scams.

Those who show up at your down to sell you roof repairs and other services for unusually low prices – you'll get what you pay for and likely won't need what you get

Insurance scams and fraud.

Don't proceed without the contractor's proof of workers' compensation and general liability insurance.
This is by no means an exhaustive list of the warnings of roofing scams to watch for. Part of making informed decisions when it comes to your roof is educating yourself on the many dangers of roofing scams. Without that knowledge, you're at risk of paying for roofing services you don't need and receiving subpar results. Find the knowledge you need to spot the most common roofing scams with our guide linked below.

---
About the Colorado Roofing Association
The Colorado Roofing Association is a non-profit organization established in 1978. Our continued commitment is to promote the ethics, education, and image of the roofing industry throughout the State of Colorado.
With over 260 members statewide, the CRA has become one of the top trade associations in the western region and professionally represents a unified voice for the industry. Our membership includes roofing contractors, consultants, engineers, manufacturers, distributors, and associated professionals throughout Colorado's roofing industry.
The Colorado Roofing Association's goal is to help homeowners and commercial building owners and managers make informed decisions about replacing and maintaining their roof systems.