Back to Events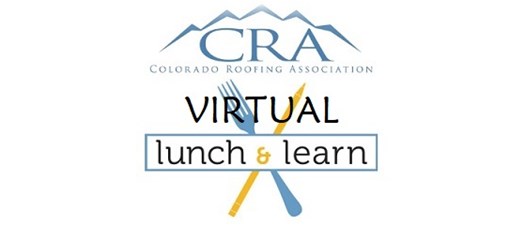 Membership VIRTUAL Lunch - June 2023
MEET. EAT. LEARN.
Thursday, June 8, 2023
* Registration open until 6/8/23 at 11:59 AM ()
Event Details
NOTE TO CRA MEMBERS: IN ORDER TO REGISTER AND TRACK CIUs, YOU MUST LOG-IN.* If you don't know your CRA login, click here for instructions on how to activate/create your account.
---
Membership Virtual Lunch | HOT TOPIC ALERT!

The 2023 Legislature has adjourned.
Find out how the decisions made during the 2023 legislative session affect you and your business.
Speaker: Amber Valdez, Valdez Public Affairs
Grab your lunch join us for a virtual conversation with Amber Valdez, Valdez Public Affairs featuring 2023 legislative results and analysis, including key bills passed that will impact your business.
This year there were 681 bills introduced and 346 signed or awaiting Governor Polis's signature. Several of these impact the construction industry and business in general.
Come join us, get informed and be prepared for what's to come this year and into the new year! We also encourage you to submit your questions in advance in an effort to get Amber's professional opinion.

Please join us and Amber for this Hot Topic!
Thursday, June 8, 2023

Virtual Lunch | Zoom Winebar*

Noon - 1:00 pm

Member Cost: FREE for everyone in your office as a Member company!

Non-member companies are welcome and can attend for $40.
Register to attend, by clicking on the "Registion Options" link above .
(CRA Member CIU's = 2 per person)
For More Information:
Debbie Hathorne
Executive Director
Colorado Roofing Association
---
About our Presenter(s):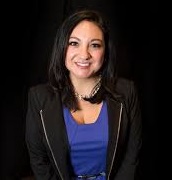 Amber Valdez
Partner
Valdez Public Affairs
Amber Valdez is a partner of Valdez Public Affairs, LLC and has worked with the Colorado General Assembly for over thirteen years. In addition to her valuable relationship with members of the legislature, Ms. Valdez initially concentrated on building rapport with the newer members of the General Assembly who have now grown into leadership positions, this has earned her a stellar reputation with members of the General Assembly and her colleagues in the lobbying corps for her trustworthiness, reliability and integrity.
Valdez Public Affairs, LLC brings extensive experience as political advisors and consultants to a variety of clients. They work smarter to make the complex simple and are driven by the communities and businesses they represent. Valdez Public Affairs is bound by innovation and tradition, and they continue to redefine the way they approach policy change, advocacy, lobbying, and communication.
---
** TAKE A-WAY! **
Attending a CRA membership lunches is not only about the FOOD and networking with other members but the opportunity to take advantage of the SPEAKERS and PROGRAMS.
These lunches are an inexpensive and quick way to invest in yourself and your TEAM.
---