Back to Events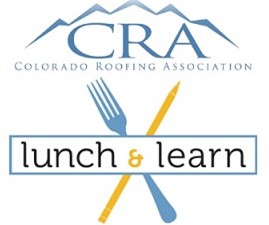 Membership Lunch - Sept
MEET. EAT. LEARN.
Thursday, September 26, 2019
Event Details
NOTE TO CRA MEMBERS: IN ORDER REGISTER AND TRACK CIUs, YOU MUST LOG-IN.* (
Do not use the 'continue as guest' tab.)
*Once you've successfully logged-in, click the event tab, then view all events and select Member Lunch from your new dashboard to complete your registration. If you don't know your CRA login, click here for instructions on how to activate/create your account.
---
Are Drones Worth It?
AERIAL PERSPECTIVES IN ROOFING
Speakers: Andrew Dean, Luke Glen, Seth Glaze of Mile High Drones
Companies are becoming more aware of the practical benefits that drones can provide for their industry. The construction and roofing industry are no exception to this. Drone photos, videos, and imagery are manipulated to scope out projects, track building progress, and provide real-time updates. The FAA is forecasting commercial drones could triple in number by 2023.
Drone "talk" is everywhere, so how does it all translate into the roofing industry?
Join the team at Mile High Drones for a candid, insider conversation about the current landscape, applications and what the future holds. Come with your questions and leave with answers.
You'll walk away knowing:
The current landscape
How to (legally) fly
The data & analysis options
Drones of the future
You WILL NOT want to miss this low-cost opportunity to gain valuable knowledge for you and your business!
Thursday, Sept 26, 2019

The Denver Mart – Forum #1

451 E. 58th Ave (I-25 & 58th Ave)

11:30 - 1:15 pm

Cost: CRA member companies get TWO FREE lunches at this meeting. There is a $20.00 fee for additional employees (3 or more) from member companies. Non-member companies can attend for $40.
Gold Lunch Sponsor(s):

Register to attend, by clicking on the "Registion Options" link above.
(CRA Member CIU's = 2 per person)
For More Information:
Debbie Hathorne
Executive Director
Colorado Roofing Association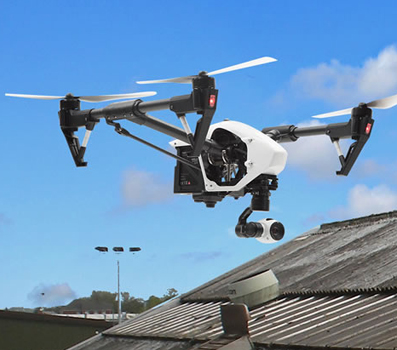 ---
About our Presenter(s):

Since 2014 Mile High Drones has been passionate about educating and helping businesses get the most out of drone technology. Today we provide high quality photo and video services, sophisticated thermal imaging, and industry specific inspections for companies across the U.S. We can't wait to show you how drones can help your company grow.
** TAKE A-WAY! **
Attending a CRA membership lunches is not only about the FOOD and networking with other members but the opportunity to take advantage of the SPEAKERS and PROGRAMS.
These lunches are an inexpensive and quick way to invest in yourself and your TEAM.
---
No Show Policy – Cancellations must be received by Sept 23. No refunds after this date. All attendees who RSVP and are a "no show" are still responsible for payment and will be subject to a $20 service fee.