Back to Events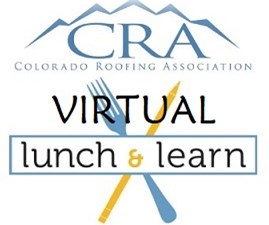 Cybersecurity VIRTUAL Lunch Webinar
MEET. EAT. LEARN.
Wednesday, October 5, 2022
* Registration open until 10/5/22 at 12:15 PM ()
Event Details
Reminder: Members must login to see the member price!
---
Membership Lunch | Wednesday, October 5, 2022
What you need to know about cybersecurity.
Presented by Thomas Ritter, Maynard Cooper Gale

Cyber attacks are real and on the increase!! Business email compromises and ransomwares have absolutely exploded in the last few years.
You have protections in place to protect your materials, tools and machinery from theft… are you protecting your digital presence? Most of us rely on cloud-based digital apps and software to run our businesses. It's time you take cybersecurity as seriously as physical security in your business!!
Come find out the trends, dangers and challenges of the ever-increasing cyber-attacks these past few years in the construction industry. Small or large - doesn't matter – they are hitting everyone. Learn ways you can address cybersecurity risks in the roofing and construction industry and how you can prepare and reduce the risks to your business.
During this lunch webinar, we'll cover:
Prevalent cyber threats -- overview and examples of email compromises and ransomwares attacks.

Proactive measure to help reduce risk -- security controls that are effective and don't require too much money (Multi-factor authentication, verify & don't trust for links/wires, etc.)

Cyber insurance -- attacks can be costly, and insurance is critical. Premiums continue to go up, so now is the time to buy if one can afford it.
If any of you has an up front questions or topics of concern, please send Debbie an email with the questions or include them in your online registration and we will try and work the question(s) into the program with the speaker beforehand.
Grab a lunch and join us on October 5th and learn ways to identify, prevent and manage your digital operations in order to defend your company against digital threats!
Wednesday, October 5, 2022

Virtual Lunch | Zoom Webinar

Noon - 1:00 pm

Cost: Free
Register to attend, by clicking on the "Register Now" link above when registration opens.
(CRA Member CIU's = 2 per person)
For More Information:
Debbie Hathorne
Executive Director
Colorado Roofing Association
---
About our Presenter(s):
Thomas Ritter, Associate
Maynard Cooper & Gale's Cybersecurity & Privacy Practice Group
Thomas is an attorney with Maynard Cooper & Gale's who assists organizations of all sizes across various business and industry sectors in responding to data security events and implementing robust information security and privacy programs.
Thomas has represented clients across numerous industries in connection with data security breaches involving consumer data, employee information, and other sensitive information. He works closely with clients to develop practical solutions around the collection, use, and transfer of information including guidance on applicable legal requirements under international, federal, state, and contractual law. He has experience protecting the client's interests through the evaluation and drafting of vendor agreements, drafting privacy policy notices and terms of use agreements, and regulatory compliance counseling.
In addition, Thomas advises clients on incident response processes from a legal and technical perspective, focusing on issues including business continuity, disaster recovery, forensic analysis, notification obligations, and public relations. As a part of a proactive approach to client service, Thomas has also been involved with mock data security incident simulations involving ransomware, business email compromise, and vendor compromise for companies and their leadership and executives.
---
** TAKE A-WAY! **
Attending a virtual CRA membership lunches are a great opportunity to take advantage of the good SPEAKERS and PROGRAMS to help your business!
These lunches are a free and quick way to invest in yourself and your TEAM.
---
No Show Policy – Cancellations must be received by Oct 3. No refunds after this date. All attendees who RSVP and are a "no show" are still responsible for payment and will be subject to a $20 service fee.