Back to Events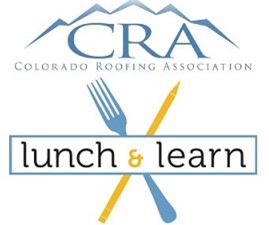 Membership Lunch - September 2023 (IN PERSON!)
MEET. EAT. LEARN.
Thursday, September 28, 2023
* Registration open until 9/28/23 at 9:00 AM (MST)
Event Details
Online registration is closed. But please plan on coming to lunch and we'll register you onsite!



---
Once again, IT'S TIME TO GET YOU BACK IN PERSON meeting other members, reconnecting with old industry friends and networking and learning from each other which is the true "added value" of our lunches!!
Membership Lunch
Thursday, September 28, 2023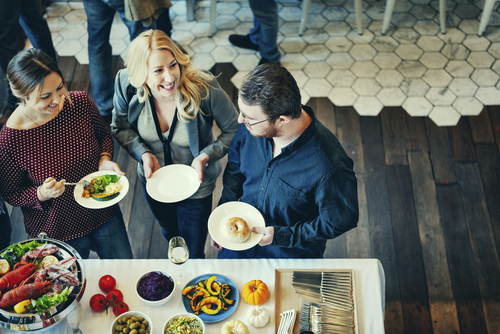 A Conversation with NRCA CEO, McKay Daniels
McKay recently passed his one-year mark in July as CEO of the national association. He's had the honor to immerse himself in the industry this past year in the new role and is excited for the future and improving the roofing industry.
We are excited to introduce him to Colorado and our members. He will be sharing his vision for NRCA and talking about the state of the roofing industry, workforce issues, NRCA's emerging issues like sustainability, the economic outlook for the roofing sector, and questions from the audience.
Join us on September 28th. We are fortunate to be able to coordinate an in-person, 1-on-1 live hour conversation with our industry CEO! Come join us, and we can all be more informed and prepared for the upcoming months and possible trends!
Thursday, September 28, 2023

MCA - The CUBE

8371 Northfield Blvd, Denver, CO 80238

11:30 - 1:00 pm

(Overflow parking available on side streets and across street at Macy's)

Cost: CRA member companies get ONE FREE lunch at this meeting. There is a $30.00 fee for additional employees (2 or more) from member companies. Non-member companies can attend for $50.
Register to attend, by clicking on the "Register Now" link above.
---
(CRA Member CIU's = 2 per person)
For More Information:
Debbie Hathorne
Executive Director
Colorado Roofing Association
**New Lunch Spot**
MCA - The CUBE
8371 Northfield Blvd, Denver, CO 80238
(Parking overflow is on side streets or across street at Macy's).
---
Gold Lunch Sponsors:

ONE SPOT LEFT: Includes display table, attendee list, handouts for attendees and time on the microphone.
$400.00 | Only 2 Spots per lunch.
---
About our Presenter:
McKay Daniels
NRCA CEO
McKay Daniels started as NRCA's CEO in June 2022.
Daniels previously served as NRCA's chief operations officer from 2018-22.
Daniels came to NRCA with more than 20 years of experience in nonprofits, government and the private sector.
Daniels has held a variety of leadership and consulting positions throughout his career, including executive director of statewide political organizations in California and Nevada, working for two U.S. senators, and other state and federal elected officials. Immediately prior to joining NRCA, Daniels was chief of staff for two members of Congress.
He and his wife, Rebecca, met during their business administration studies at The George Washington University in Washington, D.C., and have three children.
---
** TAKE A-WAY! **
Attending a CRA membership lunches is not only about the FOOD and networking with other members but the opportunity to take advantage of the SPEAKERS and PROGRAMS.
These lunches are an inexpensive and quick way to invest in yourself and your TEAM.
---
No Show Policy – Cancellations must be received by Sep 22. No refunds after this date. All attendees who RSVP and are a "no show" are still responsible for payment and will be subject to a $20 service fee.