Back to Events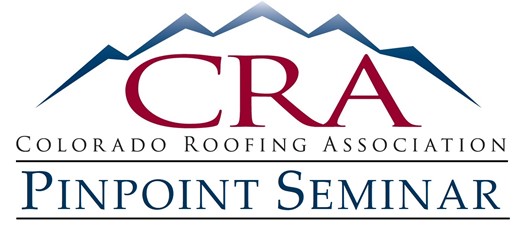 Pinpoint Seminar: Winning the War for Talent
Conversation with NRCA's Reid Ribble, CEO
Thursday, October 24, 2019
Event Details
NOTE TO CRA MEMBERS: IN ORDER TO REGISTER AND TRACK CIUs, YOU MUST LOG-IN.* (Do not use the 'continue as guest' tab.)
*Once you've successfully logged-in, click the event tab, then view all events and select the event/course from your new dashboard to complete your registration. If you don't know your CRA login, click here for instructions on how to activate/create your account.
---
Winning the War For Talent
Speaker: Chris Czarnik, Author
When it comes to labor and workforce issues, both residential and commercial roofing contractors continue to voice frustration with the increasing costs of finding and keeping quality people.
For the first time since WW II, the current lack of available workforce in the US is the single greatest threat to the growth and expansion for roofing contractors and all American businesses alike. It is a mathematical certainty that there will not be enough available talent to fill all of the needs of employers over the next decade.
In this interactive and information packed session, Chris Czarnik will explain the two reasons organizations struggle for talent, how to identify which of those are your core issue - and then give you solid, actionable steps on how to go back to work TOMORROW and start solving the problem!
There will be winners and losers in this "War for Talent." Learn why people aren't coming to work for you and how to fill your organization with the right employees. This talk will focus on proven systematic strategies that companies can use to make sure they are well staffed with people that will allow their organization to grow and thrive.
Discover how to "sell" your opportunities the same way you sell your products/services
Determine the reason(s) employees will choose your organization (and how to find them)
What programs to develop that will attract these employees (without raising pay or benefits)
What's wrong with your job descriptions and ads that keep great people from applying
How to change your ads and descriptions to attract the right employees
How to find EXACTLY where your next great employees are and how to "market" your opportunities to them correctly
And, you'll get your own copy of Chris's Winning the War on talent book.
You WILL NOT want to miss this low-cost opportunity to gain valuable knowledge for you and your business!
Thursday, October 24, 2019

1:00 pm to 4:00 pm

The Denver Mart

451 E. 58th Avenue

Denver, CO 80216

Cost: $25/member and $50/non-member
Register to attend by clicking on the registration link above.
CRA Member CIU's = 4 per person
Agenda
October 24
12:45 AM - 1:00 PM

Sign-in and networking

1:00 PM - 1:10 PM

Introductions & Announcements

1:10 PM - 2:30 PM

Winning War on Talent Workshop (Part I)

2:30 PM - 2:40 PM

Break

2:40 PM - 4:00 PM

Winning War on Talent Workshop (Part II)
For More Information:
Debbie Hathorne
Executive Director
Colorado Roofing Association
---
---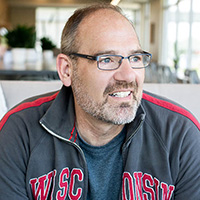 About the presenter...
International career expert Chris Czarnik has the answer for both job seekers and employers. His no nonsense processes are part tough-love, part cheerleader. As founder and CEO of Career Research Group, Chris tours the U.S. and Canada speaking, training and sharing his unique blend of in-your-face humor and the truth about the new world of work. With Chris you don't get "vague generalities" – you get step-by-step actions you can use today!
Chris serves as the Subject Matter Expert for Pearson, is a highly rated Vistage trainer and his books and online courses are used by colleges, businesses and even the U.S. House of Representatives! He has personally worked with over 3,000 individuals to help them find engaging and fulfilling careers using his Human Search Engine process – so Chris knows why people leave and go to organizations!
While his training and consulting to help organizations find, retain and engage great talent take him all around Canada and the U.S., he calls Appleton, WI home. Chris runs Career Research Group with his wife, Jennifer, and together they have five grown children. When time permits, you'll find him on his motorcycle…in search of sunshine!