Back to Events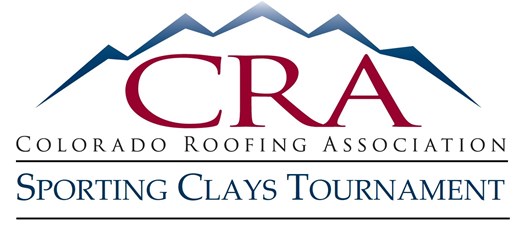 Sporting Clay Tournament
Friday, September 24, 2021
Event Details
> > > Members be sure to log into your account to see and receive member rate.
NEW LOCATION!
---
We are moving in 2021 to:

Join us for the 8th Annual CRA Sporting Clay Tournament to be held at Kiowa Creek Sporting Club in Bennett, CO.
Experienced and novice shooters alike are encouraged to attend. Bring your colleagues, clients and friends out for a fun day of shooting and fundraising for a worthy cause. The tournament directly benefits the association and will allow us to do a better job of educating Colorado consumers on making informed decisions about replacing their roof and selecting a professional roofing contractor.
This tournament will be a 100 target clay shoot featuring 15 fully-automated stations. Registration begins at 7:30 a.m. with a start time of 9:00 a.m. Awards will be given for the top two best shooters (men and women), the top three Squads and a grand prize raffle will go to one lucky winner!
Entry fee includes 100 birds, backpack, eye and ear protection, breakfast, BBQ lunch and drinks. Alcoholic beverages are prohibited on the range but will be available once all shooters are finished shooting for the day. Shooters will be required to provide a shotgun, bring a minimum of 100 rounds of ammunition (7 ½ shot or smaller) or shells can be purchased at the clubhouse. Shotgun rental is also available at the clubhouse (advanced reservations required/one rental per Squad). This is a walking course, no carts.
8th Annual Fall Sporting Clay Tournament
10 Stations
100 Birds
Eye & Ear Protection
Lunch, awards & raffle ceremony
Plus . . .
1st & 2nd Best Individual Shooters
1st, 2nd & 3rd Place Winners
Grand Prize Raffle
Entry Fees Member - EARLY BIRD - Until 9-10-21
Individual - $180
Squad of 5 - $875
Entry Fees Member - On or after 9-11-21
Individual - $205
Squad of 5 - $1000
Sign up today! We will max the tournament at 225 Shooters!
Click the REGISTRATION OPTION* button above.
All reservations accepted on a first come first served basis.
*By completing the online registration, you agree to the terms outlined on this page.
>> NON-MEMBERS. You are welcome to participate in the tournament. Click the registration tab above to see Non-Member pricing. <<
---
Online Registration Note:

If you want to register/reserve a full Squad of 5, please be sure to provide all squad member emails. If you don't know all the names yet, please add yourself and 4 other individuals to the registration page. Enter "TBA" into both the first and last name fields for all 4 other individuals and your company in the company field. Then, email Debbie a list of your squad by 9-21-21.

If you don't know your CRA login, click here for instructions on how to activate/create your account.
Refund Policy: all cancellations must be received in writing by email to Debbie Hathorne or by mail to CRA, PO Box 740550, Arvada, CO 80002. Any refunds due will be issued with-in two weeks of the date cancel notice is received as follows: 75% refund on or before 9-17-21. No refund after 9-18.21.
For More Information:
Debbie Hathorne
Executive Director
Colorado Roofing Association
---
LOCATION
Kiowa Creek Sporting Club
46700 E County Rd 30
Bennett, CO 80102
Clubhouse: (303) 644-4627
AGENDA
Registration: 7:30 a.m.
Breakfast: 7:30 a.m.
Safety Orientation: 8:30 a.m.
Shotgun Start: 9:00 a.m.
Luncheon & Awards Ceremony to be held upon completion of tournament.
WAIVER
All shooters will be required to sign an electronic "Aknowledgment of Risk" waiver from Kiowa Creek prior to or at registration the morning of the tournament using you phones. Login in to sign now. (Kiowa Creek is going paperless and there will not be any printed forms to sign. )
MAIN SHOOTER #1/SAFETY MONITOR
The main shooter listed with each squad on the registraion form must own his/her own shotgun, have shot before and agree to act as the Safety monitor for their team and specifically for any NEW/FIRST TIME shooters on their team.
AMMUNITION
Ammunition shortages are real. Stores have limited supplies and/or are also restricting the amount you can purchase at one time. So plan ahead and buy now. Also let all your other squad members know to buy their 100 rounds early as well.
RULES
Please review the Tournament Rules Sheet for safety and general rules for the clay tournament.
COVID-19 POLICY (as of 8-30-21)
By registering for the tournament, you acknowledge awareness that your participation may involve exposure to all the risks of an outdoor sporting clay course including exposure to the COVID-19 virus.
If you are feeling sick or in a high-risk category for COVID-19 PLEASE STAY HOME
Social distancing must be followed by all staff and guests. Please remain 6 feet or greater distance from other players and staff at all times.
Masks are encouraged if you are not vacinated, clean your hands often, and cover your coughs and sneezes.
SPONSORSHIPS
Sponsor the CRA Sporting Clay Tournament and your company name will be displayed at the clubhouse, in the monthly newsletters timely to the tournament, on the CRA Website and on a station sign or beverage cart if applicable. You can also be a Breakfast or Lunch sponsor or DONATE a prize for the awards program. Select the sponsorship(s) you want during online registration process.
Not signing up to shoot, click below for opportunities.