Back to Events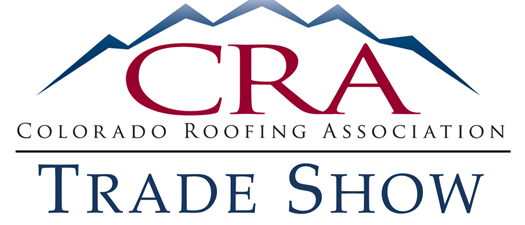 Trade Show 2021 | Vendor
Friday, June 4, 2021
* Registration open until 6/3/21 at 11:00 PM ()
Event Details
CRA Trade Show | June 4
Vendor Space & Registration Info Page

: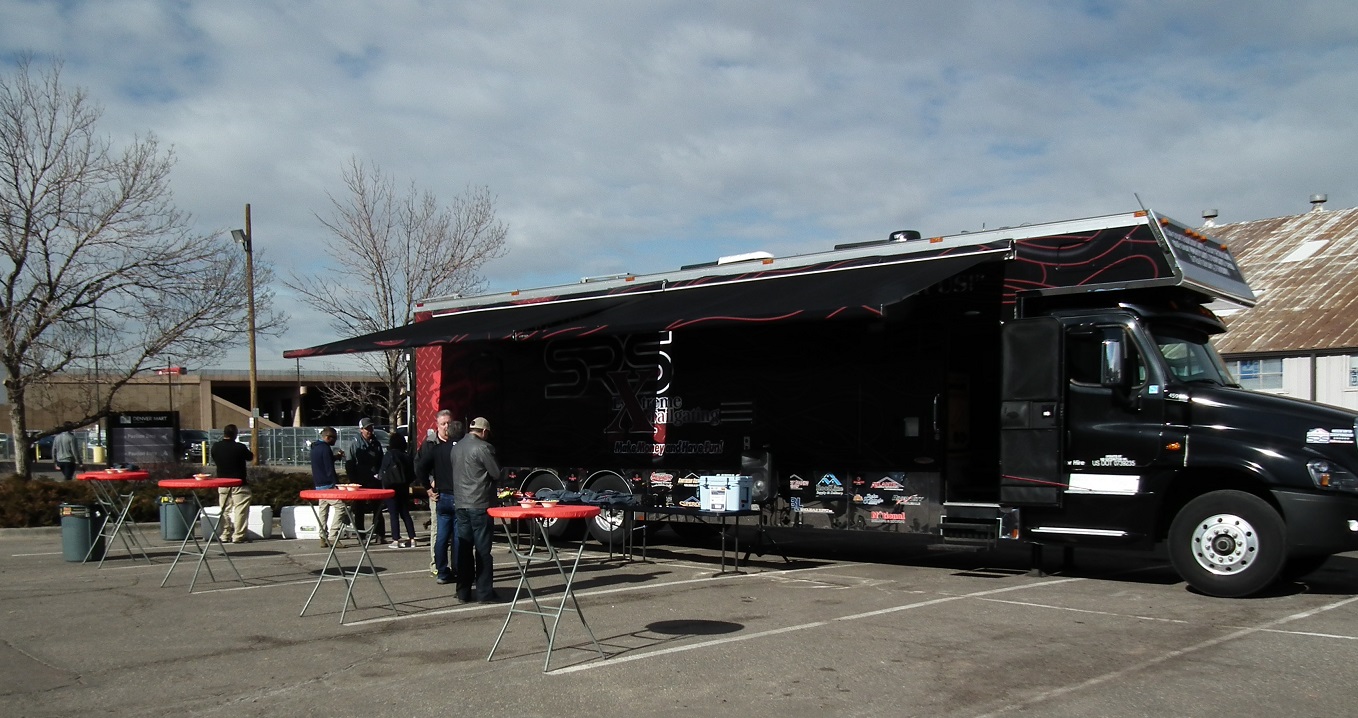 CRA Members & Past Vendors Instructions

Select "Registration Options" above, then PLEASE LOGIN BEFORE SUBMITTING YOUR TABLE REGISTRATION. We should already have an email account on file for past member and non-member vendors. (If you don't know your CRA website login or this is your first time on our new system, go here for instructions on how to activate/create your account.)

Once you've successfully logged-in, click the event tab on the dashboard, then view all events and select 'Trade Show 2021 Vendor' to complete your table registration.

Never exhibited before?

Select 'Registration Options' above and then use Continue as Guest tab.

>>> Not sure if you are a CRA Member, check the online member directory here.
---
Join us in June and connect with Colorado's roofing industry professionals...
VENDOR DETAILS
Since 1985, our annual Table Top Trade Show has been a low cost opportunity to make great new contacts with hundreds of installers, builders, architects, manufacturers and applicators/users of roofing products and services.
"Whether you want to showcase your products and services or build your company image, the CRA Trade Show is for you."
CRA's Annual Trade Show is designed to provide an educational exhibit of the equipment and materials used in the roofing and associated industries; to provide a platform in Colorado for exhibitors to meet with customers and potential customers on a one-on-one basis; to distribute information on new products and services; and to provide the opportunity for attendees to compare existing products and services.
Outdoor Event with Covid-19 safety precautions in place
Low-Cost Opportunity
Short time frame
Prime Networking
Showcase new products and/or services
Tent/Table Top format
Complimentary lunch
Sponsorship opportunities available
Your competion will be there… Shouldn't you?
Raise the Roof Charity Fund. A large percent of our trade show proceeds are being used for charitable outreach – specifically the CRA Rob McReynolds' Raise the Roof Community Service fund. We hope you consider making an additional donation when you register to exhibit!
---
EXHIBIT FEE
CRA Member

Non-Member

Before 05-15-21

$475.00

$575.00

10'x10'

$850.00

$950.00

10'x20'

$2.00 sqft

$2.50 sqft

Bulk Space

(600 sqft min or larger)

On/After 05-16-21

$525.00

$625.00

10'x10'

$950.00

$1070.00

10'x20'

$2.25 sqft

$2.75 sqft

Bulk Space

(600 sqft min or larger)
Bulk Space - Minimum of 600sqft. No tables or chairs provided. Contact us to discuss your bulk space needs.
Tables & Chairs - we will provide 1 - 8' table and two chairs per 10x10 space. Tables will not have linens. We suggest you bring your own if you want or we will have blue plastic ones with elastic available.
Tents - you are responsible for your own pop-up tent for shade.
We recommend a logo tent if you have one. Tents are required to be weighted on all 4 (four) corners with sand bags, canopy disc weights or water weight (min of 10-15lbs per corner). Stakes are prohibited - they will damage Empower's irrigation system.
Electrical Service is not available. You will need to rent a generator from Wagner Rents or bring your own. (Avg rental is $400 to $800).
Lunch -all vendors will receive a free box lunches. Please indicate Yes/No at registration for everyone in booth that will need one.
Show Cancellation Policy. There will be no refunds for cancellations made on or after May 21, 2021. There are no refunds for outdoor space in the event of inclement weather on 06-04-21. In the event that Covid-19 restrictions don't allow us to hold the show, we will move your funds to the 2022 show or offer a 100% refund.
Click the "REGISTRATION OPTIONS" button above to sign-up now.
To pay by check... here is a printable flyer.
For More Information:
Debbie Hathorne
Executive Director
Colorado Roofing Association
Empower Field Layout (Sports Legend Mall):

---
Vendor Quick Links:
# # #
Lead Retrieval. Because of the cost and set-up involved with Lead Retrieval systems and the short duration of our show, it is not cost effective to offer this service during our show. Please plan on collecting business cards or check out these apps for your phone/tablet:
The 8 Best Business Card Scanner Apps of 2020 | Zapier
---
Covid-19 Precautions
CRA is committed to maintaining all appropriate sanitary, health, and safety measures and encourage attendees to our events and Training Center to follow guidelines recommended by the Centers for Disease Control and Prevention.
Our Preparedness Plan for the CRA Trade Show
Please stay home if sick or exhibiting COVID-19 symptoms or you have been in close contact with a person suspected or confirmed to have COVID-19.
Masks - updated June 1st. If you're fully vaccinated, you don't need to wear a mask. For those of you who are not fully vaccinated, we encourage you to wear a mask in this large group setting.
Please maintain a social distance of 6ft at all times with in your booth area and from attendees.
Max of 2 people manning 10x10 area at one time.
* We are expecting Covid-19 restriction updates all the way up to June 1st. Please check back to see if restrictions change.
---
SPONSOR OPPORTUNITIES
Check out the available sponsorships here.
Or, view them in the registration link/cart.
---
DURING REGISTRATION...
PLEASE ADD THE "RAISE THE ROOF FUND DONATION" TO YOUR CART.
2021 ANNUAL GIVING CAMPAIGN
We are conducting our annual giving campaign in conjunction with the CRA Trade Show. We hope you will consider making a donation!
Donations to the Rob McReynolds Raise the Roof Charity Fund will pay in whole or in part for a deserving homeowner or non-profit in need of a roof each year.
Donation can be added to your table reservation during check-out.
Thank you in advance for making a donation. Be Good!