Trade Show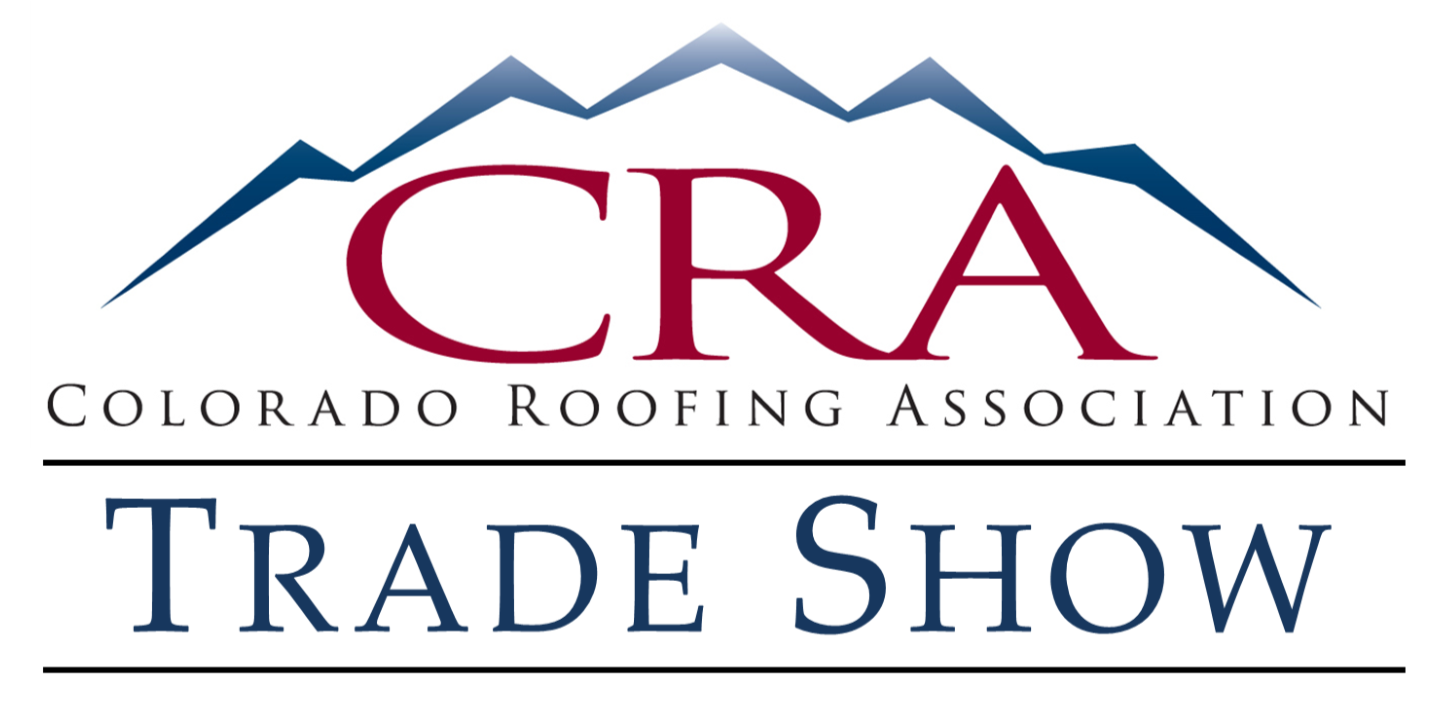 C.I.U. = 1 per member General Admission | C.I.U. = 2 per member Seminar Attendee
Since 1985, our annual Table Top Trade Show has been a low cost opportunity to make great new contacts with over 1000 installers, builders, architects, manufacturers and applicators of roofing products and services.
39th Annual Trade Show - Save the Date!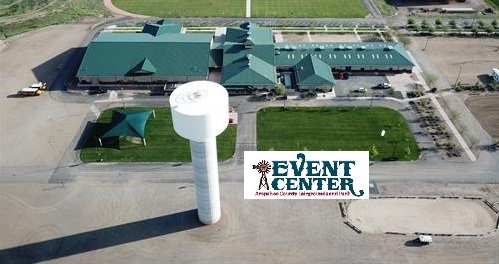 Thursday, January 25, 2024

Arapahoe County Fairgrounds
25690 E. Quincy Ave. | Aurora, CO 80016
11 a.m. - 3 p.m.
---
2024 Vendor & Attendee Details
Vendors - Registration to open by October 15, 2023.
Attendees - Registration for attendees will open on January 1st. Please save the date and look for more details and an event announcement later this winter.
> > > 2024 Trade Show | Thursday, January 25, 2024
VENDORS
CRA's trade show is designed to provide a place to share your latest innovations and the hottest trends in equipment and materials used in the roofing and associated industries. The show provides a platform in Colorado for exhibitors to meet and connect with customers and potential customers on a one-on-one basis; to generate awareness on new products and services; and allows attendees the opportunity to compare existing products and services.
Reserve a table now:
Vendor Registration for 2024 - Will open no later than Oct 15, 2023.
Vendor Resources:
# # #
Lead Retrieval. Because of the cost and set-up involved with Lead Retrieval systems and the short duration of our show, it is not cost effective to offer this service during our show. Please plan on collecting business cards or check out these apps for your phone/tablet:
The 5 Best Business Card Scanner Apps | Zapier
---
ATTENDEES
The CRA Trade Show is a great chance to catch up on the latest industry trends, to make important contacts with suppliers and to compare existing products and services. The trade show offers a great networking opportunity for you to make and reaffirm business and personal contacts while educating you and your employees on the newest in Colorado's roofing industry. Admission is Free, but we do ask that you register in advance. (Member CIUs = 1 per person.)
Registration closed. Check back in January 2024.
---
CRA Trade Show - 2023 Photo Gallery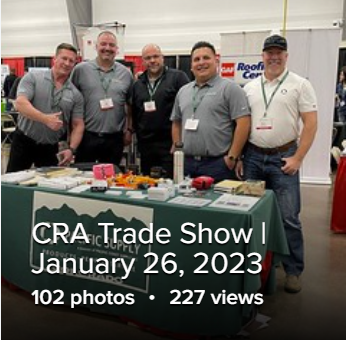 ---
Past Show Galleries
Trade Show Photo Gallery - Mar 10, 2022
Trade Show Photo Gallery - Jun 4, 2021
Trade Show - Video Recap - Jan 23 2020