Back to Donations, Sponsorships & Marketing
Bumper Sticker (First 5 Free)
Marketing Materials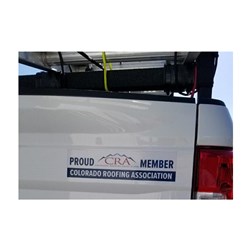 Size = 11.5" wide x 3" tall
Select from Clear or White background.
Please note that the first 5 bumper stickers are complimentary and are in a set of 5 (your choice of clear or white background). Please enter quantity as 1. If you enter a higher quantity number, you will only receive 1 set of 5 free.
If you would like additional stickers, please add product "Bumper Sticker (6 or More*)" to your cart.
*Orders of 6 or more stickers are sold in sets of ten stickers (10 for $5.00).
---