Back to Events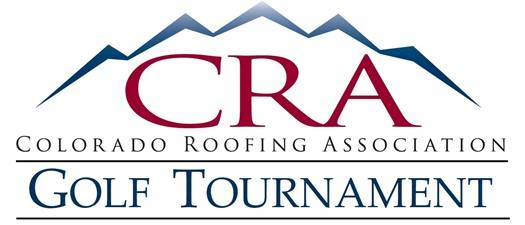 CRA 2020 Golf Tournament
Friday, August 21, 2020
Event Details
Tournament has sold out.
Player Information & Tee Times:
Player Confirmation | Rules Sheet | Tee Times
---
CRA's Tournament is moving in 2020!
Join us on Friday, August 21, 2020 for the 38th Annual CRA Golf Tournament to be held at Riverdale Knolls & Dunes Golf Courses located at 13300 Riverdale Road, Brighton, CO.
CRA's tournament sells out quickly... so be sure to sign up early to guarantee your spot(s) in the tournament and to play the course of your choice.
The CRA tournament will look a little different than what you are used to because of Covid-19, but our goal is the same -- to raise funds that directly benefit CRA and to offer you the best event we can plan that's sure to offer you a fun and competitive round of golf with friends and roofing associates alike!
See below for additional details.
---
38th Annual
CRA Golf Tournament | Highlights
18 Holes - Scramble Format
Range Balls
Goodie Bag
Breakfast & Drink
Box Lunch On Course
Hole-in-One & Raffle Prizes
Circle on the Green Contest
July 26, 2020 Update: We will be assigning Tee Times from 7:30 am - 9:45 am (approx. 9 minute increments; please arrive no more than 20 minutes prior to your start time.)
We apologize, but there are no individual contests allowed due t o Covid-19 restrictions. Team prizes will be mailed to winners after tournament.
Entry Fees | Member Price
Individual $190 Dunes/$175 Knolls
Foursome $740 Dunes/$680 Knolls
Dunes Course | SOLD OUT: Strategically placed pot bunkers, mounds, water hazards, and of course the signature railroad ties - all elements to make the game more challenging.
The Knolls | SPOT AVAILABLE: offers a traditional layout in a park like setting among mature trees with an abundance of water hazards that meander through the course making for a great round of golf.
Sign up Today!
We will max the tournament at 240 Players!
(120 on Dunes and 120 on Knolls)*
Click the REGISTRATION OPTION button above.
All reservations accepted on a first come first served basis. 
>> Non-Members: you are welcome to participate in the tournament. Click the registration tab above to see Non-Member pricing. <<
---
Fundrasing Goals
Proceeds from the tournament directly benefit the CRA in the following ways:
They subsidize the CRA Training Center & Education Fund which provides education to our members through topical pinpoint seminars and our Intro to Roofing, EPDM/TPO, Coatings & Metal training courses.

A percentage of the proceeds also goes to our new Rob McReynolds Raise the Roof Charity Fund established in October 2019 and by which donations pay in whole or in part for a deserving homeowner or non-profit in need of a roof each year.
---
For More Information:
Debbie Hathorne
Executive Director
Colorado Roofing Association
---
LOCATION
Riverdale Golf Courses Knolls & Dunes
13300 Riverdale Rd
Brighton, CO 80602
Pro Shop: 303-659-6700
AGENDA
Tee Times will be assigned. You will be notified by email of the start time for your foursome.
Please arrive no earlier than 30 minutes before your tee time. There will be no registration table, head directly to your carts and a CRA volunteer will stop by to check you in.

COVID-19 POLICY (as of 7-30-2020)
By registering for the tournament, you acknowledge awareness that your participation may involve exposure to all the risks of playing golf outdoors including exposure to the COVID-19 virus.
If you are feeling sick or in a high-risk category for COVID-19 PLEASE STAY HOME
Social distancing must be followed by all staff and guests. Please remain 6 feet or greater distance from other players and staff at all times.
Wear a mask, clean your hands often, and cover your coughs and sneezes.
Do not touch anything at the golf course except for your own equipment. Bunker rakes, ball washers, water coolers, sand/seed bottles, and other common touch items have been removed from the course.
Staff will disinfect restrooms and high touch areas throughout the day. Please be prepared with your own sanitizer for before and after use.
Please do not congregate at the clubhouse or pro shop; maintain physical distancing at all times. If possible, we recommend one person from your foursome enter the pro shop pick-up any items you may need/have forgotten.
There will be no awards/luncheon ceremony after the tournament, winners (tournament, raffle & grand prize) will be informed by email/phone.

Following play, guests must promptly exit the property.
Rules may change as we get closer to August 21 and we will keep you updated as we get new information.
REFUND POLICY
All cancellations must be received in writing by email to Debbie Hathorne or by mail to: CRA, PO Box 740550, Arvada CO 80002. Any refunds due will be issued with-in two weeks of the date cancel notice is received as follows: Covid 100% cancellation refund from July 1 to July 21, 2020, 75% refund on or before 8-12-20. No refund on or after 8-13-20.
SPONSORSHIPS
Sponsor the CRA Golf Tournament and your company name will be displayed at the clubhouse, in the monthly newsletters timely to the tournament, on the CRA Website and on a hole sign or beverage cart if applicable. You can also provide a "Goody Bag" item with your logo or DONATE a raffle prize. Click below for opportunities.