Back to Events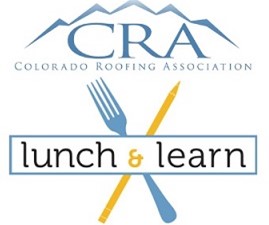 Membership Luncheon - May
MEET. EAT. LEARN.
Thursday, May 9, 2019
Event Details
NOTE TO CRA MEMBERS: IN ORDER REGISTER AND TRACK CIUs, YOU MUST LOG-IN.* (
Do not use the 'continue as guest' tab.)
*We have a new website as of Jan 7, 2019. If you have not previously reset your password or created your individual user account, please click here for instructions on getting set-up on the new site. Once you've successfully logged-in, click the event tab, then view all events and select Member Lunch from your new dashboard to complete your registration.
---
Predictable Revenue: 5 Steps to Getting off the Revenue Rollercoaster
Speaker: Ryan Groth, Founder of Sales Transformation Group, Inc.
Roller coasters can be fun and exciting…but they're not so fun when they're used to describe your contracting business revenue. This lunch and learn is for you if you've ever experienced the following:
You hurry up and bid a bunch of jobs to "Get some work," but then you have to shift over to project manager mode to "Do the work"
But you have to keep your crews busy, so you find some work to bid and because you feel the pressure...you go LOWER ON THE BID THAN YOU'D LIKE to and get the job
Since there's no pipeline of High Margin jobs and predictable cash flow, you don't take any risks to grow the business because you need a ton of working capital in the bank
During this live training, you will learn:
Why not having predictability is a problem
What the root causes of UN-Predictability are
The 5 steps to get your business to predictability
And, you'll get your own copy of Ryan's Goals & Gameplan Worksheet to use during the training!
You WILL NOT want to miss this low-cost opportunity to gain valuable knowledge for you and your business!
Thursday, May 9, 2019

The Denver Mart – Forum #1

451 E. 58th Ave (I-25 & 58th Ave)

11:30 - 1:15 pm

Cost: CRA member companies get TWO FREE lunches at this meeting. There is a $20.00 fee for additional employees (3 or more) from member companies. Non-member companies can attend for $40.
Gold Lunch Sponsors:

Register to attend, by clicking on the "Registion Options" link above.
(CRA Member CIU's = 2 per person)
For More Information:
Debbie Hathorne
Executive Director
Colorado Roofing Association
---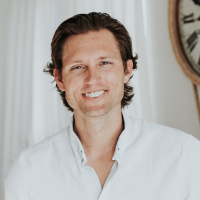 Ryan Groth is a family man, former professional baseball player, and entrepreneur who became involved in the contracting business with his family as a teen. He has seen firsthand what a family contracting business was like and what a professional contracting sales organization was like. He is on a mission to help the industry make that transition with his program.
His goal... help contractors who are unstructured and don't have clear predictability of revenue transform to market leaders for the long haul by providing the roadmap to constructing a high performing sales organization.
** TAKE A-WAY! **
Attending a CRA membership lunches is not only about the FOOD and networking with other members but the opportunity to take advantage of the SPEAKERS and PROGRAMS.
These lunches are an inexpensive and quick way to invest in yourself and your TEAM.
---
No Show Policy – Cancellations must be received by May 7. No refunds after this date. All attendees who RSVP and are a "no show" are still responsible for payment and will be subject to a $20 service fee.