Back to Events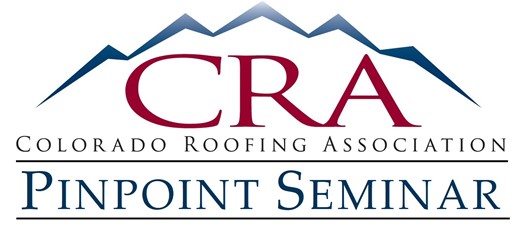 Pinpoint Seminar: State of the Roofing Industry
Conversation with NRCA's Reid Ribble, CEO
Wednesday, April 24, 2019
10:00 AM - 12:00 PM (MDT)
Event Details
NOTE TO CRA MEMBERS: IN ORDER REGISTER AND TRACK CIUs, YOU MUST LOG-IN.* (Do not use the 'continue as guest' tab.)
*We have a new website as of Jan 7, 2019. If you have not previously reset your password or created your individual user account, please click here for instructions on getting set-up on the new site. Once you've successfully logged-in, click the event tab, then view all events and select Intro to Roofing from your new dashboard to complete your registration.
---

Conversation with Reid Ribble, NRCA, CEO
Please join the Denver Chapter of RCI and the Colorado Roofing Association for a conversation with NRCA CEO Reid Ribble.
The Honorable Reid Ribble, NRCA CEO, will share his vision for NRCA and the roofing industry including an update on NRCA initiatives focusing on workforce development and questions from the audience.
Topic will include but are not limited to:
NRCA's newest initiative, ProCertification. This program will create a competent, sustainable and high-performing roofing industry workforce. Experienced installers and foremen who demonstrate substantial roofing skills and knowledge now can become certified by NRCA in specific roof system applications.
Update on Roofing Day in DC & Advancing the roofing industry's public policy agenda, he will address how NRCA can amplify the voice of the roofing industry in Washington, D.C. through working with legislators and officials from the federal government
Other 'Hot' NRCA Topics, Silica Testing, OSHA, Regulation, Manuals, etc.
You WILL NOT want to miss this low-cost opportunity to gain valuable knowledge for you and your business!
Wednesday, April 24, 2019

10 am – Noon

The Denver Mart

451 E. 58th Avenue

Denver, CO 80216

Cost: $50/person
Register to attend by clicking on the registration link above.
CRA Member CIU's = 4 per person | RCI Member CEU = 1.75
Agenda
April 24
9:45 AM - 10:00 AM

Sign-in and networking

10:00 AM - 10:10 AM

Introductions & Announcements

10:10 AM - 12:00 PM

Interactive Conversation with Reid Ribble, NRCA, CEO
For More Information:
Debbie Hathorne
Executive Director
Colorado Roofing Association
---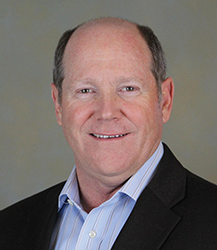 The Honorable Reid Ribble is CEO of the National Roofing Contractors Association (NRCA). Before becoming CEO, Reid served six years in the U.S. House of Representatives. During his tenure, he served on the Agriculture, Transportation and Infrastructure, Budget and Finance, and Foreign Affairs Committees, where he served as vice chairman of the Committee on Emerging Threats. During his time in Congress, Reid met with more than 25 heads of state and in his capacity on the Committee on Foreign Affairs traveled extensively throughout Eastern Europe and the Middle East.

Yet roofing is in his blood. For more than 30 years, Reid was the president of his own roofing company in Kaukauna, Wis. As a contractor, he volunteered countless hours serving on numerous NRCA committees and on NRCA's board of directors. As part of his 25 years of service to the organization, Reid served as NRCA's chairman of the board from 2005-06.