Back to Events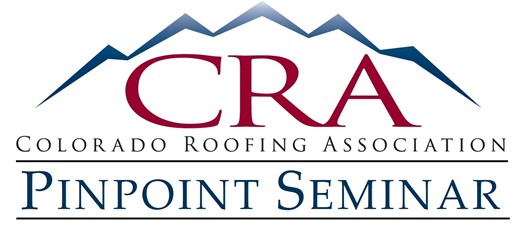 OCIP/CCIP Insurance Programs
What you should know before enrolling.
Wednesday, June 15, 2022
Event Details
Construction OCIP/CCIP Insurance Programs
What you should know before enrolling.
Speaker Panel: Don Aberbook & Austin Goerke, Moody Insurance Agency
---
You're excited about bidding on a project and are notified that you will be required to be insured by an OCIP or CCIP. Used on residential, commercial and public projects and designed to reduce costs on construction projects and provide owners and contractors more control over risk management. What you should know before enrolling?
Key topics include:
Overview of owner-controlled insurance programs (OCIP) and contractor-controlled insurance programs (CCIP) policies.
Benefits/disadvantages
Steps subcontractors can take to prevent or limit risk exposure
How these policies work/interact with other policies (work comp, general liability, other)
Risks/Pitfalls/Issues – coverage gaps, additional insureds, no defense coverage, contractors hit for HOAs, solvency/insolvency of OCIP/CCIP carrier, etc.
Key questions to ask plan sponsor prior to enrolling
You don't want to miss this opportunity to learn valuable information so that you and your company can mitigate the risks and limit exposure to construction defect litigation on projects associated with OCIPs/CCIPs.
We know many of you want to get back to in-person events, so we hope to see you there. Snacks, beverages, and networking give that added value! (A virtual option will also be available.)
You WILL NOT want to miss this low-cost opportunity to gain valuable knowledge for you and your business!
Wednesday, June 15, 2022

1:00 - 3:00 pm

Hybrid Pricing: $30 In-person / $20 Virtual

Register to attend by clicking on the registration link above.
Register to attend by clicking on the REGISTRATION OPTIONS link above.
CRA Member CIU's = 4 per person
---
Cancellation Policy
Agenda
June 15
12:45 PM

Registration Opens

1:00 PM

Welcome & Seminar Prompt Start

3:00 PM

Adjourn
For More Information:
Debbie Hathorne
Executive Director
Colorado Roofing Association
---
Parking & Road Construction Alert!
Parking - the CRA Training center has about 10 parking spots available in front, after that please plan on using street parking on 17th.
Chambers Road Construction Update - Starting May 9, northbound Chambers Road will be fully closed for three weeks between 17th Avenue and Montview Boulevard which impacts travel to the CRA Training Center. Southbound is ok and you will be able to turn on 17th. But, we do suggest you enter/exit the business complex at the Colfax & Jasper St. intersection. After the seminar, use either Airport Road or 225 to get back on I-70.