Back to Events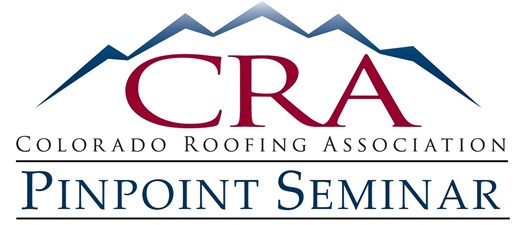 Safety: Working With & Prequalifying Subcontractors
Picking subcontractors to work with requires due diligence
Wednesday, October 18, 2023
Event Details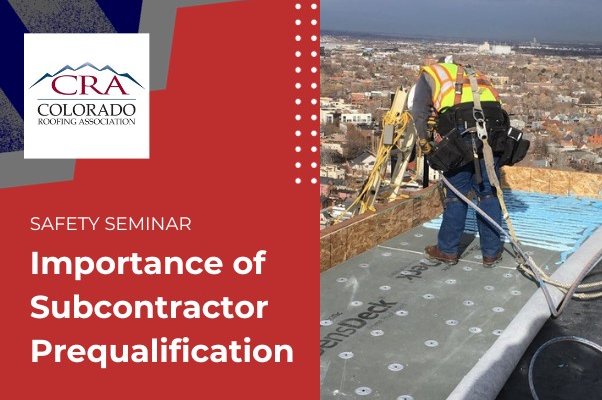 Importance of Subcontractor Prequalification
The use of subcontractor labor has increased over the last few years primarily because of the continued labor shortage in our industry. And with the increased use, roofers have exposure to a variety of risks. Big or small company, the risks for roofing contractors are there!
Picking subcontractors to work with requires due diligence.
It's time to consider adding or improving your prequalification program. Adding this type of program gives you a formal, comprehensive way to weed out contractors who fail to meet your standards. It also sends a very strong message that you take safety seriously.
Prequalifying every subcontractor you're considering working with is important to reduce risks that could impact your business, such as subcontractor default, substandard work, project delays, complying with laws and regulations, AND maintaining and mitigating safety risks!
In this high-level discussion, we'll cover these key areas:
Onboarding and Prequalification: We will discuss the importance of contractor pre-qualification, how to establish a pre-qualification program, the common safety metrics utilized, 3rd party software, and more.

When Subs Don't Have Worker's Comp Coverage: You don't want to wait until after an incident occurs to find out your sub is not covered. Tips for how to check for coverage, documentation, consequences, upstream risks, etc.

Legal: We will discuss contract provisions you can use that can help lessen or eliminate risk with subcontractor usage on job sites.
You don't want to miss this opportunity to learn valuable information so that you and your company can mitigate the risks and limit exposure when using and hiring subcontractors.
We know many of you want to get back to in-person events, so we hope you opt to join us in person! Lunch will be provided. (A virtual option will also be available.)
Wednesday, October 18, 2023

Hybrid Presentation (In-Person/w Lunch* or Virtual)

Noon - 1 pm

Register to attend by clicking on the registration link above.
* Lunch for in-person attendees will be from 11:30 to Noon.
Register to attend by clicking on the REGISTRATION OPTIONS link above.
CRA Member CIU's = 2 per person
---
Cancellation Policy
Agenda
October 18
11:30 AM - 12:00 PM

Lunch for in-person attendees

12:00 PM - 1:00 PM

Hybrid Presentation
For More Information:
Debbie Hathorne
Executive Director
Colorado Roofing Association
Speaker Panel:
Don Aberbook, Moody Insurance Agency
Javier Rivera, Moody Insurance Agency
Steve Carpenter, Moody Insurance Agency
Judy Fania, Pinnacol Assurance
---