Back to Events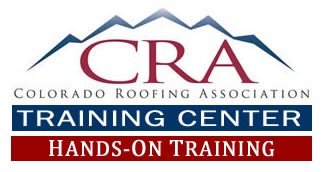 Roof Coatings Training Course
Members must be logged-in to view and receive discounted member price.
Tuesday, April 9, 2019
* Registration open until 4/8/19 at 1:00 PM (MST)
Event Details
MARCH 14 CLASS RESCHEDULED TO APRIL 9
NOTE TO MEMBERS: IN ORDER TO SEE AND/OR RECEIVE THE DISCOUNTED MEMBER PRICE, YOU MUST LOG-IN.* (Do not use the 'continue as guest' tab.)

*We have a new website as of Jan 7, 2019. If you have not previously reset your password or created your individual user account, please click here for instructions on getting set-up on the new site. Once you've successfully logged-in, click the event tab, then view all events and select Metal Roofing from your new dashboard to complete your registration.
---
COURSE DESCRIPTION: Roof Coatings (w/Spanish Translation)
This 1-day course is intended for installers of all levels who are seeking in depth knowledge of roof COATING systems as well as learning the types and differences between coatings, damp proofing and waterproofing along with application methods.
Bilingual instructor. Small class size; maximum 18 students per course. The one-day class includes lectures with visual support and hands-on product techniques/training. Upon passing the course, students will receive a "Certificate of Completion."
Make a commitment to take a person out of the field for one-day, we'll train them and with their new knowledge and skills, they will be twice as productive when they return.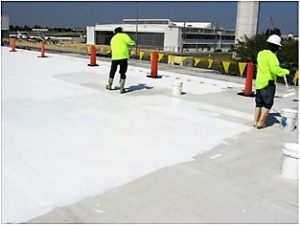 ---
By registering to attend a class at the CRA Training Center, you CONFIRM and ACCEPT the following terms, conditions and policies.
Terms and Conditions: Payment is required prior to class. If we have not received payment by the day of class you will NOT be allowed to attend the course. I understand and accept this policy..
Class Changes and Cancellations: A class will be closed when it reaches its maximum enrollment, so register early. The CRA Training Center reserves the right to cancel any course in the event of insufficient enrollment. Course cancellations will be made at least one week prior to the course start date. Students enrolled in a cancelled class are entitled to a full refund, or the payment may be transferred to another course that is held within one calendar year.
Refund Policy: If a cancellation notice is received in writing 7 days prior to the start of the course, a full (100%) refund will be issued within two weeks of the start of the class. In the event that the student needs to cancel for any reason within the first 3 days of the course, a prorated refund will be issued with-in two weeks from the date of receipt of the written notice of cancellation. No credit will be given for partial classes/sessions taken. Absolutely no REFUNDS or CREDITS will be given for cancellations received after 50% completion of the course.
Click the "REGISTRATION OPTIONS" button above to enroll in CRA's Roof Coatings Course.
Download Agenda
For More Information:
Debbie Hathorne
Executive Director
Colorado Roofing Association
---
Tuition (1 Day):
CRA Member: $250.00
Non Member: $350.00
---
Class Info:
Hours: 8:00 am – 12 noon
1:00 pm – 5:00 pm
(Lunch provided)
---
Bring with you:
Students should bring their own gloves, safety glasses and basic hand tools.
(Supplementary tools will be available for use during the class.)
---
CURRICULUM:
Introduction: Safety & Definitions

Differences between Coatings and Waterproofing

Composition: Coating and Fluid Applied Waterproofing components (what do they consist of)

Cool Roof Standards

Differences between Coatings, Waterproofing, and Damp proofing

Waterproofing (Fluid Applied) - Overview

Coatings - Overview

Application Methods

Specific Applications (for commonly used coatings and waterproofing)

Do's and Don'ts
CRA classes are limited to two students per company.*
Student will be accepted on a first-come-first-served basis.
* Course may be cancelled if class minimums are not met.