Awards Dinner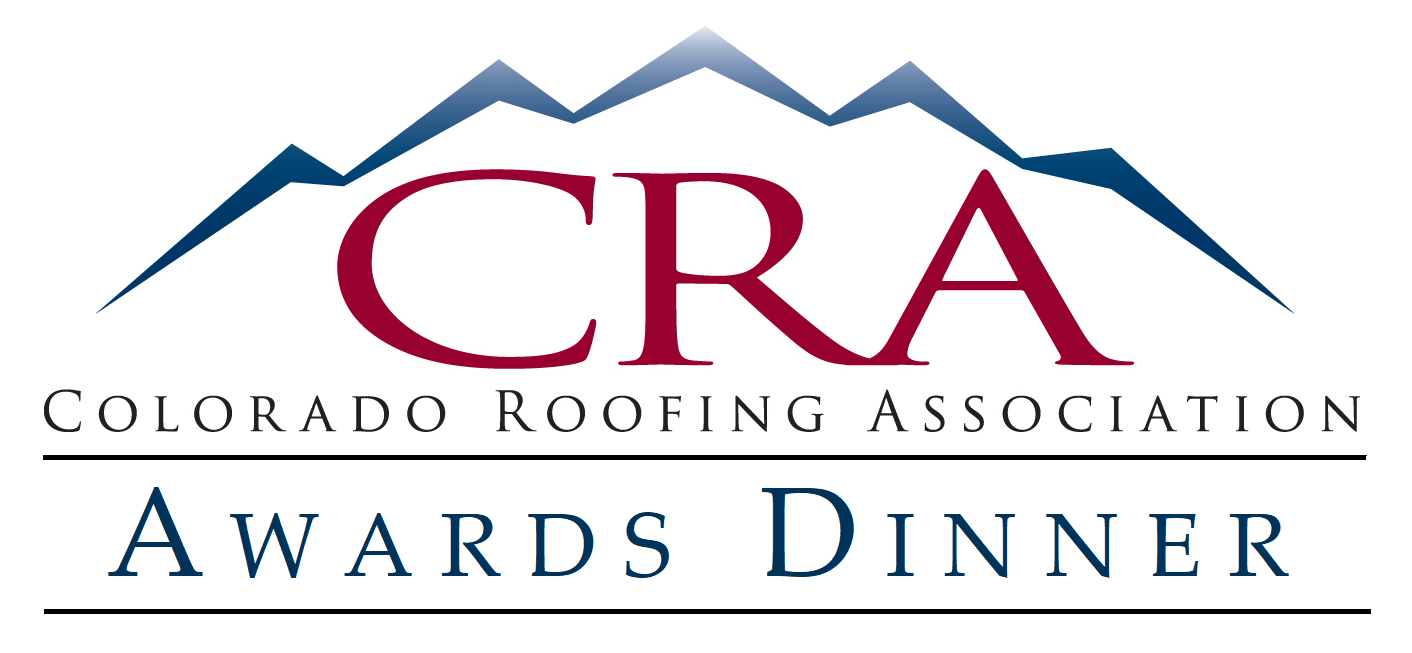 C.I.U. = 1 per member
An evening to honor the "Best of the Best" in Colorado's Roofing projects and to highlight the achievements of our members. Recognition is given to contractors in both the steep and low slope roofing categories and a Lifetime Achievement Award is presented to an outstanding individual who has contributed to Colorado's Roofing industry.
Save the Date
Thursday, February 22, 2024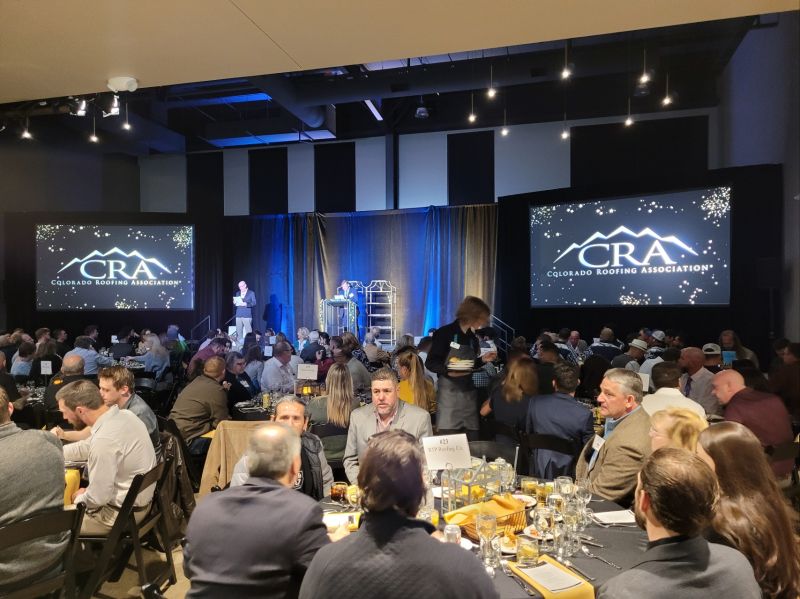 23rd Annual | Social Capitol | 6543 Wadsworth Blvd. | Arvada, CO 80003
Cocktails: 5:30 pm | Dinner: 7:00 pm | Awards Presentation: 8:00 pm
2023 Nominations Due Dec 4th
---
Check out last year's winners:
2023 Job of Year Videos and Photo Gallery
CRA Member CIU's = 1 per person. 

> > > 2025 Awards Dinner | Thursday, February 27, 2025 (date to be confirmed!)  

---
Awards Dinner Submission Categories

Each year we continue "raising the bar" … We've seen and showcased some incredible jobs and honored several amazing individuals!
We want to see your outstanding work! Take the time to showcase the professionalism and expertise in your company by submitting a nomination (or two) for a Job of the Year Award. The annual Awards Dinner is also the time to nominate a deserving individual for the Lifetime Achievement Award.
Job of the Year
Job of the Year awards are given to roofing contractors in recognition of their outstanding work. Awards are judged based on size of contract. Nominated projects must have been worked on and completed between December 2022 and November 2023.
"First Timer" Submission
A company must be submitting a job nomination for the first time in the past 22 years. Based on the numbers of entries received, jobs will be categorized by contract dollar size if necessary.
Lifetime Achievement Award
The Lifetime Achievement award is given to an individual in the roofing industry whose contributions have impacted our industry in a positive way. A Lifetime nominee should be an individual who has contributed to the success, development and continuation of the Colorado Roofing Industry.
---
AWARDS DINNER ENTRY FORMS:
Job of the Year/First Timer Nomination Form
Lifetime Achievement Award Nomination Form
---
SUBMISSION TIPS
Winning nominations all have one thing in common; they are well organized, easy to navigate and clearly articulate to the judges WHY the nominee should win in that specific category. Check out our advanced TIPS sheet before starting your entry.
Samples Entries
Samples of past submissions to help guide you in preparing your submission. (See job form for entry rules.)
---
Awards Dinner Sponsorship Opportunities
Sponsor Opportunities Available for 2024 Awards Dinner
---