Facility Rental
<< Back to Member's Area
<<< Back to Training Center Main Page
CRA Training Center
1660 Jasper Street, Unit I
Aurora
What Renters Have to Say…
"It went GREAT. What a nice facility to use. We'll be back in the future because it's a perfect place for the training functions that we all do" – CertainTeed

"Our training went great! Yes, we would rent it again and are planning on it." – GAF
Facility Highlights
CRA's Training Center is available for your next employee/installer training, certification class or product demonstration. Whether you need to teach a new installation technique, train a new crew or showcase a new product, CRA's training space offers you a 'roofer friendly' indoor environment with class space for up to 24 individuals.
The CRA Training Center is located at 1660 Jasper Street, Unit I in Aurora, CO and is designed specifically for roofers and roofing applications. The space can be used for all types of steep and low slope materials and roofing systems. We are 'application friendly' and there is no need for you to travel from a seminar room to the parking lot.
The CRA Training Center space includes
Roof mock-ups (steep & low slope)
Classroom style tables
Chairs
TV screens/white board
Dry erase markers
WiFi /Mobile hot spot for internet
Garbage cans/dumpster
Renters are responsible for their own supplies, laptop/tablet, materials, tools (power and hand), food and drinks, etc. The space is available for rent when it is not being used for CRA roofing classes.
CRA Training Center is a Great Option & Good Deal!
Compared to a hotel seminar room, our rental rates are reasonable when you consider all the "roofer friendly" items we provide. The rental fee for CRA Members is $750 for a Full Day (8 hours) and $500 for 1/2 Day (4 hours). Non-member prices available upon request.
Training Center Small Conference Room
We now also have a small conference room that is also available for rent as well. Space includes intimate room for 6-8 people, TV for projection, white board and of course use of kitchen area. The rental is free to members and $50/hour for non-members. All rentals will include a $50 cleaning free.
To arrange to see the space or for additional details, contact the CRA at 303.484.0549 or email Diana Johnson.
---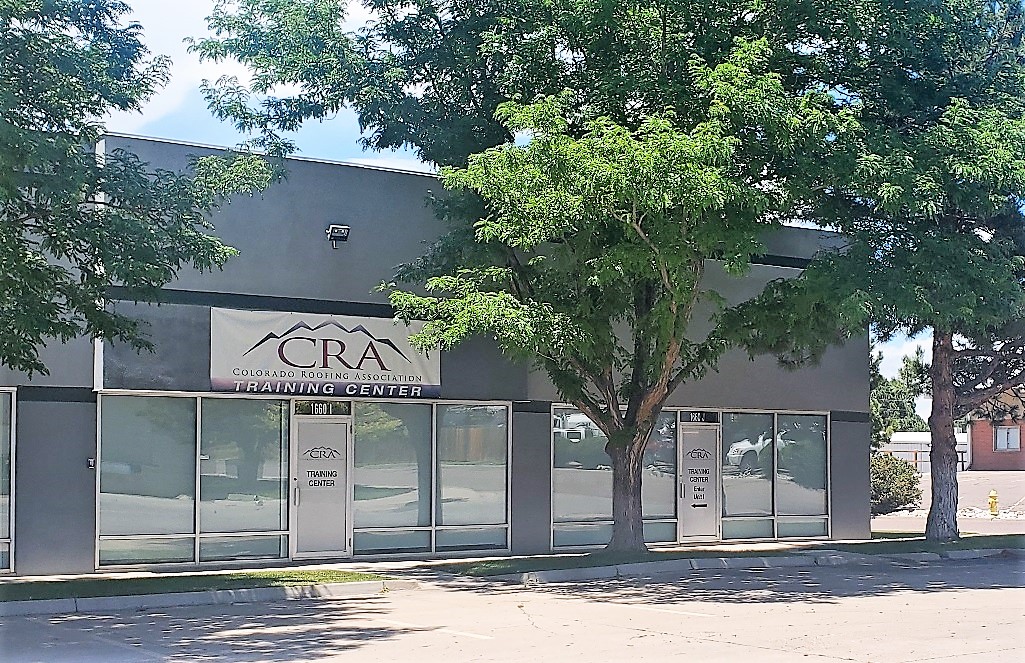 ---