Legislative Issues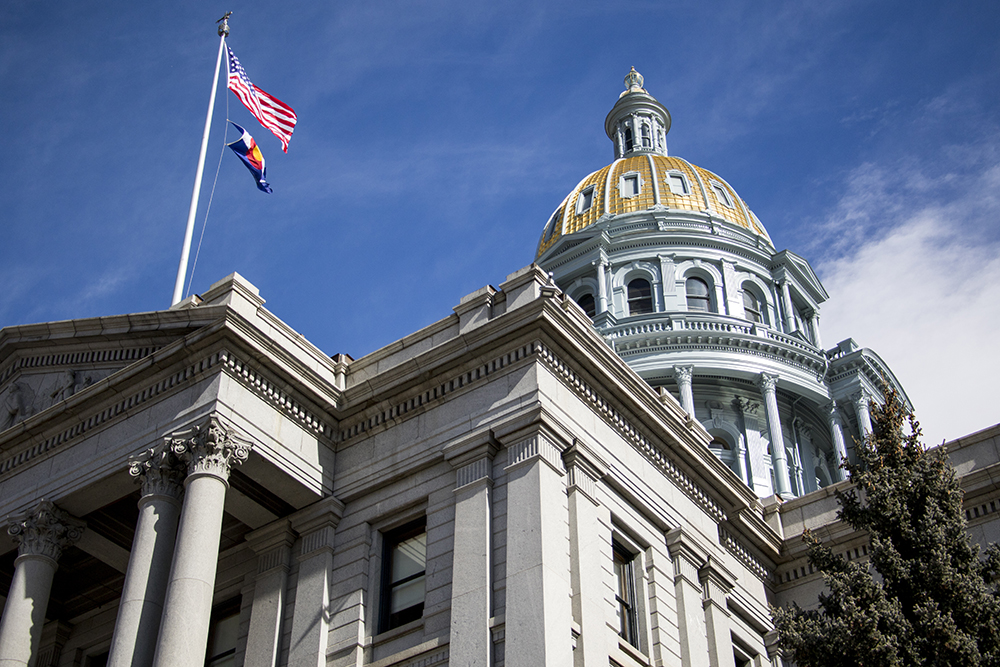 << Back to the Member's Area
Our active Legislative committee continually fights for the CRA membership to reform and improve the contracting community and our rights by keeping members informed as well as represented at the Capitol.
VOICE. . .
The most important aspect of any work at the Capitol is keeping our voice heard. Through our individual efforts and working with other construction and business associations and groups, our state legislators know that Colorado Roofing Association exists and have acted based on CRA member input.
We partner with several other construction associations to make our voice heard. as a member of the Colorado Contractors Coalition. The CCC was founded in 2016 to influence state and local policy makers to support the improvement and betterment of the contractor business community. And, to communicate and make clear the legislative priorities affecting construction contractors, trade associations and the business community at large. Our lobbyists, Amber Valdez of Valdez Public Affairs LLC and Emma Hudson, MPA, MPH, Emma Hudson Consulting LLC. both with over 13 years working at the capitol, have earned a stellar reputation with members of the General Assembly and their colleagues in the lobbying corps for their trustworthiness, reliability and integrity. They continue to work hard on our behalf. Check out the CCC website for more information, to view the other members and to keep up with our CURRENT advocacy efforts.
Colorado Contractors Coalition
---
2023 CURRENT INFO & UPDATES . . .
None
---
ACTION . . .
2021: Private Construction Contract Retainage Payments to 5%. HB 21-1167 was signed by the Governor and became law on May 17, 2021.

Retainage on private projects has now been aligned with public projects and capped at 5%.

Under the new legislation, a property owner, contractor, or subcontractor shall not withhold as retainage more than five percent (5%) of the price of work completed under the contract or subcontract on private projects in excess of $150,000. It exempts contracts between private owners and contractors for construction of single-family dwellings and multi-family dwellings with 4 or fewer units . Last, it requires that if the contract between the parties requires a lien waiver to be executed in exchange for payment, that requirement will apply and will now be reinforced by statute. (C.R.S. 38-46-101 to 38-46-103)
2019: Bond Requirements For Public Projects using Private Financing became law on Aug 2, 2019 with the passage of SB19-138. SB138 secures protection to sub-tier participants on Colorado public and P3 projects. View article on changes and new protections here.
2018: ADVISORY | Roofing Contractors Must Not Act as Public Adjusters | Check Your Contract Language! The CRA is aware of members and non-members who appear to be using proposal/contract forms that are not in compliance with SB38, at least on the public adjuster proscription. Colorado statutes regulate public adjusters in two areas, C.R.S.§10-2-417(g) and (C.R.S.) § 6-22-105 (3). Do you have language similar to: "By signing this agreement, homeowner authorizes LSRC to pursue homeowners best interest for all repairs, at a price agreeable to the insurance company and LSRC. The final price agreed to between the insurance company and LSRC shall be the final contract price."? According to recent court holdings in the Lon Smith Roofing cases (Reyelts v. Cross and Lon Smith Associates v. Kay), this provision makes the contract void, illegal and unenforceable because it authorizes the roofing contractor to act as a public adjuster. View the full advisory here, then check your contract language.
2012: The Consumer Protection/Residential Roofing Bill (C.R.S 6-22-101 to 6-22-105) became law with the passage of SB12-038, 'Concerning measures to protect consumers who engage a roofing contractor to perform roofing services on residential property.' Governor Hickenlooper signed the legislation on 6/6/12. Effective immediately, the legislation will improve the way residential roofing contractors do business in Colorado while providing basic protection to homeowners.

Added to Article 22 of the Colorado Revised Statues, SB-38 provisions include specific written contract language requirements, a contract rescission clause, clarification of existing Colorado Statutes prohibiting the payment / waiving / rebating of insurance deductibles and several other items that will safeguard consumers on one of the most important investments a person will ever make – their home.

Please read the one-page SB38 FACTSHEET that we hope will help members (and non-members) of the roofing industry better understand the legislation concerning residential roofing contractors and SB38 – the Consumer Protection Bill signed into law on 6/6/12.

For the protocol on reporting roofing contractors violating the new SB38 roofing laws and their penalties, view the Reporting Penalties document.

2011: Roofer Registration, SB11-207. In 2010, the Colorado Roofing Association submitted a sunrise application to the Department of Regulatory Agencies (DORA) to consider a licensing or registration program. DORA's review revealed that Colorado consumers suffer millions in losses due to unscrupulous roofing contractors. DORA subsequently recommended and Colorado roofers supported an important consumer protection program requiring roofing contractors to register, take and pass an examination, post a surety bond and obtain liability insurance.

The Roofer Registration Bill SB11-207, drafted by the CRA and sponsored by Senator Lois Tochtrop, successfully made its way through Senate committee hearings but was unexpectedly killed on the floor of the Senate late in the session.

April 27, 2011 – In an entirely unexpected turn of events this morning, the Colorado Senate voted to kill SB11-207 – "Roofer Registration." The bill was not killed on the merits, but rather got caught up in the larger politics of immigration reform. Click here for additional information

2007: Pro-Rata Liability became law with the passage of SB07-087, 'Concerning a Prohibition Against the Shifting of Financial Responsibility for Negligence in Construction Agreements.' Governor Ritter signed the legislation after four years of hard work and communication by the ASA, CCRC and other industry groups, stating that the law would be good for Colorado business. The CRA's continued work on this effort helped return some fairness and equity to the construction industry.

2003: The CRA was instrumental in the passage of the Construction Defect Reform Act (HB03-1161), setting new requirements and limitations in construction defect litigation. Practical use of this legislation has already come into play in the roofing industry.
---
INFORMATION . . .
The following websites are excellent sources of information, from locating your legislators to keeping up-to-date on current bills and issues.
Please refer back to this page for time-sensitive information and action alerts throughout each Colorado legislative session (Jan-May). With your help, we can continue to work together for positive changes in the construction industry.