January 2023 Newsletter
Date posted
January 16, 2023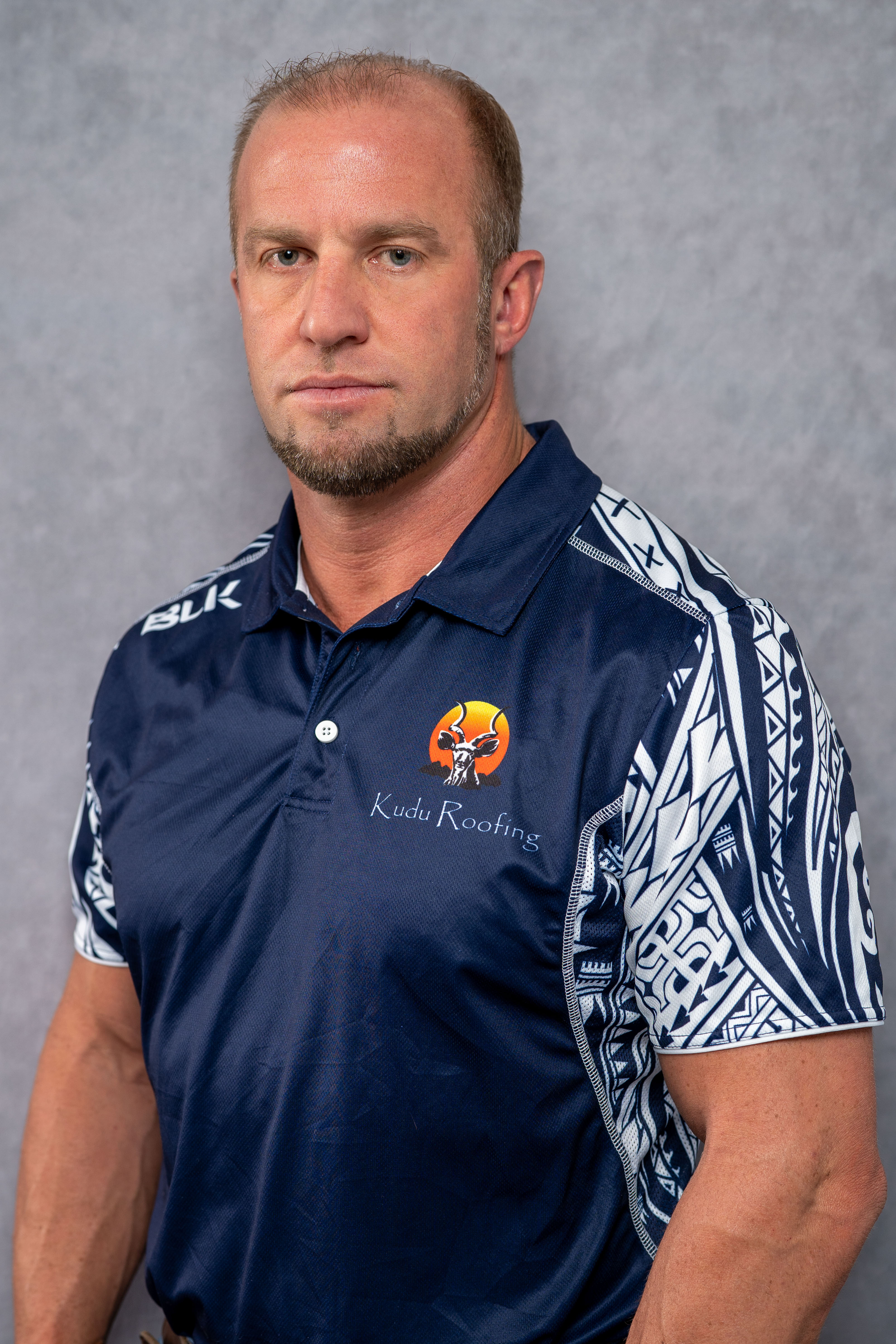 Hi all,
Happy New Year. I sure hope 2023 has started off well for you all considering the little cold spell we received at the start of this year.
Looking back at the last couple years, we have all endured a lot with the COVID pandemic and shortages with labor and materials but we have all kept positive and pushed through these obstacles. So, to you all, I want to say Congratulations!!!!. I wish you all the best in this New Year and we, together, can start to build up again from what we have all lost over the last couple years.
I am Guy Mumford, your new CRA President. Thank you for your support and for believing in me to continue all the great things the CRA has done and provided for its members and our profession. Looking back to when I first came to the United States back in 1998 for a sport I love and then finding my way to Denver and getting my first job at a Commercial roofing contractor. I am very fortunate to have found a great man & mentor, Bob Keift, who showed me everything I needed to become a professional roofing contractor. I must say I don't miss the long days of hot mopping, shoveling rock, working in the winter on the E-470 Toll booths. Bob gave me such a good base of knowledge in all aspects and taught me what a hard work ethic can achieve, it definitely helped me be who I am today.
I started Kudu Roofing LLC in July 2005, predominantly a Service oriented business but shortly after found my way into the Custom Home market working along the Front Range. I have been a member of the CRA since 2007 and the friendships, advice and connections I have made has been so special to me and definitely helped me through these past years.
One of my biggest goals while President is to try to bridge the gap between us "Old Hats" of the industry and the new "Young Professionals" group coming into our industry and try to work together to adapt to the "New World" of our profession and strive to continue building our industries brand. I also hope to be able to share some of my own "ups & downs" and knowledge I have gained over the years onto the younger generation.
In closing, I want to say thank you to Suzie Boyd for doing such a wonderful job over the last 2 years as President... I sure have some big shoes to fill. I am so honored to have gotten to know and work with Suzie during this time and learn from her over the last couple years. She is such a passionate woman and puts her all into the things she believes in and that has shown within the CRA over the last few years. Suzie's dedication and loyalty to our industry is commendable.
I look forward to meeting many more of you wonderful people within our industry and look forward to continuing the CRA successes and will strive to do my best for all our members in the CRA. Happy New Year to you all and hope you have a blessed 2023 with many successes.
Stay Safe out there!!!
Guy Mumford
Kudu Roofing
CRA President
---
A Final BIG THANK YOU to our 2022 Sponsors!
| | |
| --- | --- |
| 2022 Industry Leader Sponsors | |
| A to Z Roofing | Interstate Roofing |
| ABC Supply Co. | Johns Manville |
| Academy Roofing, Inc. | Malarkey Roofing Products |
| Advanced Roofing Technologies | Metal Mart Colorado |
| American Roofing Supply | Moody Insurance Agency |
| Arapahoe Roofing & Sheet Metal | Owens Corning |
| B & M Roofing of Colorado | Pinnacol Assurance |
| Beacon Building Products | SPEC Building Materials |
| Black Roofing & Waterproofing | Superoofs |
| CertainTeed | Supreme Roofing Done Right, LLC |
| Claims Pro Public Adjusters, LLC | Tamko Building Products |
| Elite Roofing Supply - CO, LLC | Tecta America - Colorado |
| Flatiron Steel | Tectum Roofing |
| Front Range Roofing Systems | The Roofing Company |
| GAF Materials | Tiley Roofing, Inc. |
| GCP Applied Technologies | Valor Roof & Solar |
| Gulfeagle Supply | Westlake Royal Roofing Solutions |
| Horn Brothers Roofing | |
| | |
| 2022 Silver Sponsors | |
| Calebs Management Enterprises, Inc. | RTP Roofing Co. |
| Cleasby Manufacturing | Schafer & Company |
| F-Wave | Sheffield Metals |
| | |
2023 Dues Increase
2023 Dues Increase
A message from the Board of Directors
Dear Valued Members:
The association was fortunate to keep dues unchanged the past 3 years. For 2023, the CRA Board, after careful review of revenue and expenses, made the difficult decision to increase membership dues by $150.00. This amount will ensure that we can meet all our expenses, which have risen substantially in the last year. We are mindful that this affects your budgets as well, but we feel membership in the CRA is still reasonably priced when considering the many benefits offered by our Association.
UPCOMING EVENTS, SEMINARS & WEBINARS
Join us for these upcoming webinars and events.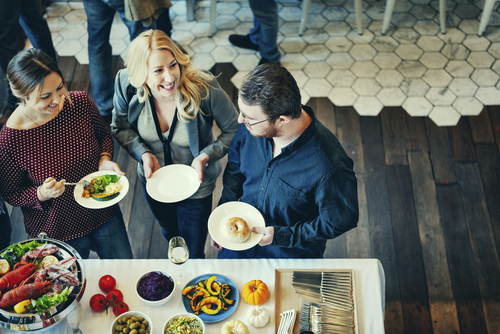 <<<>>>
Click here to view the full 2022 Event Calendar – calendar includes additional event dates, member luncheons, pinpoint seminars, Training Center courses, etc.
ITEMS OF NOTE

COLORADO LEGISLATIVE WATCH

Legislative Update
The Colorado legislature convened on January 9, 2023 and is well underway. As we kick off the new year, we have several updates to bring you.
First, our advocacy efforts happen because we belong to a great coalition and have great partners in the Colorado Contractors Coalition (ASA-Colorado, CRA & Rocky Mountain Steel Association). Thank you to everyone involved and we are ready to meet the challenges of the 74th General Assembly.
Your CRA Legislative committee and our coalition, leadership, lobbyists and grassroots network, are ready to advocate for your business interests before the Colorado Legislature and Colorado Construction Industry.
If you are aware of any specific legislation coming up in 2023 that will affect our industry, please contact me so that we can follow and share with the membership. With your help, we can continue to work together for positive changes in the roofing industry.
Jaimie Williams
Next Wave Roofing
Gov't Relations Committee Chair
MARKETING NEWS & HELPFUL TIPS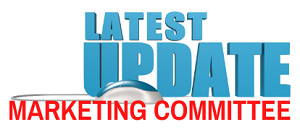 The CRA Marketing Committee is Here for You!
We're proud of what we do here at the CRA to promote the positive image of the roofing industry, and we want to share some of our 2022 highlights with you:
The CRA Website Was Visited 60K+ Times in 2022
Social Media Audience Grew to 6K+ People Across 3 Platforms
Digital Ads Had Just Under 2 Million Total Views Across Google, Facebook & Instagram
We want to promote you, our members, even more in 2023, to help you grow your business serving educated consumers. Send us photos, videos, press releases, and anything else and we will highlight your business in the upcoming months.
Visit the Member Marketing page on the website for more information >
Additionally, throughout 2023, we'll be providing you with hands-on marketing tips for your own business. These will be distributed via the monthly newsletter and posted on the Member Marketing page.
If you have a question, you'd like us to answer in one of our upcoming Monthly Marketing Tips, email Kelly @ Old Town Media and note CRA Marketing Tips in the Subject Line.
CODE NOTICES & UPDATES

This month's Building Code updates/notices & resources you can use!
Have you heard of any upcoming building code changes with any of the municipalities you work with? Please share them with us by emailing the BC&S Committee via Debbie at debbie@coloradoroofing.org.
SAFETY SPOTLIGHT
Be mindful...
Increase in roofing injuries and upcoming safety training opportunities.
NATIONAL NEWS FROM NRCA
National Update: Worth sharing …
MEMBER BENEFITS & TOOLS
Helpful Member Benefits & Tools
---
Delivery of the E-Newsletter to Your Inbox
To guarantee delivery of the newsletter to your e-mail inbox each month, we ask that you add Debbie Hathorne to your address book using the following email: debbie@coloradoroofing.org. By adding this address to your contact list, we hope to avoid spam blockers/junk mail folders and ensure your receipt of the CRA newsletter in your inbox each month. Thank you.
---
© 2005-2023- Colorado Roofing Association