2020 Golf Winners and Highlights
Date posted
August 21, 2020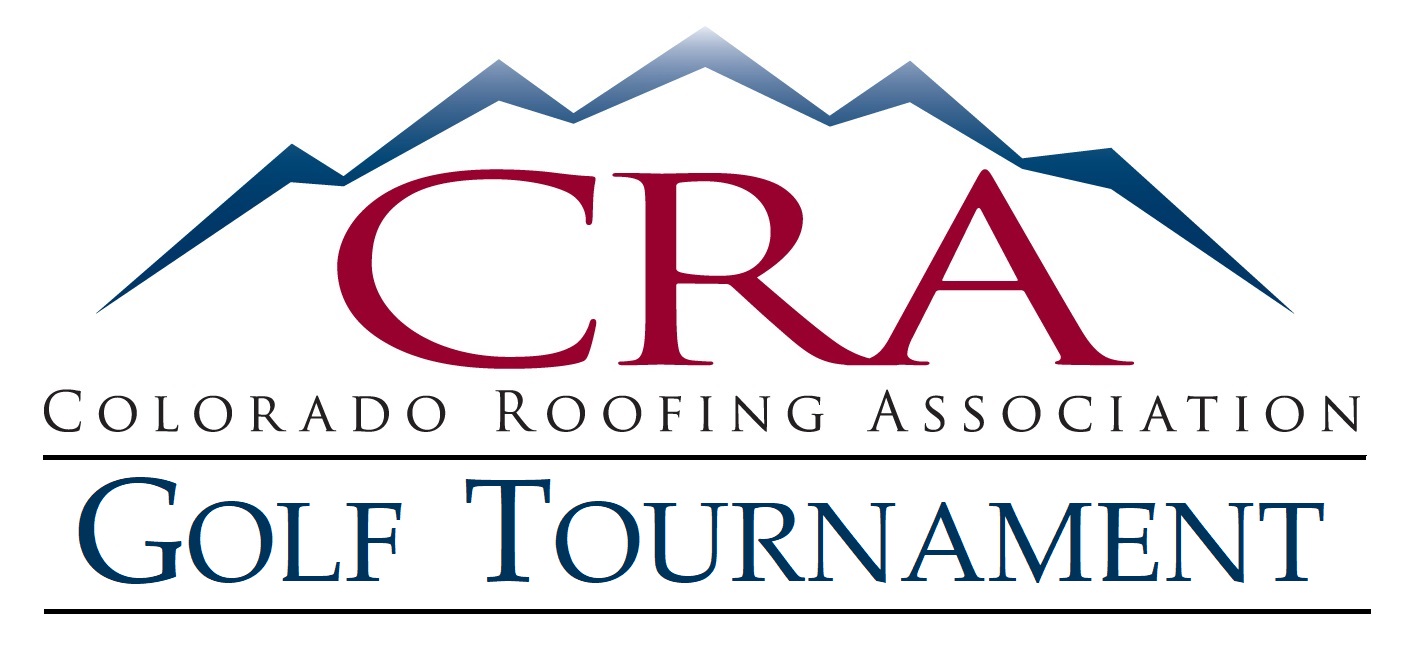 Friday, August 21, 2020 | Riverdale Dunes & Knolls | Brighton, CO
Click here for 2020 Photo Gallery
Quick links:
2020 Golf Tournament Highlights PDF
THANK YOU TO OUR 2020 GOLF TOURNAMENT SPONSORS!
2020 Tournament Highlights
CRA's 38th Annual Golf Tournament was a great success with 230 members and their guests taking a day to relax and have a little fun while raising money for a good cause. After several years in Arvada, we made the switch this year and the tournament was held at Riverdale Knolls and Dunes. Not a normal year by any means with Covid-19, but we were still able to raise over $12,500 for the CRA Training Center and $10,000 for the Rob McReynolds Raise the Roof Fund. We have such awesome members and sponsors! Thank you.
Congratulations and thank you to everyone who participated. We hoped you enjoyed the new courses and change of venue!
Players started this year's tournament with breakfast sponsored by American Roofing Supply, B&M Roofing of Colorado, Drexel Metals and Rocky Mountain Reps.
Waiting in their carts was an extra full "goody bag" for each player that included drawstring backpack from ABC Supply, CRA neck gaiter/mask, a sleeve of balls donated by Highline Metals, tees and ball markers and from Moody Insurance Agency, lip balm, sunscreen, sanitizer and water bottle donated by Pinnacol Assurance, hand sanitizer from Cotney Construction Law, key chain from Makita, tees from Teton Adjusters, water tumbler from RUNR and various snacks from the CRA.
With the help of our sponsorship dollars and donations from several companies, we were able to place gift cards, a dozen balls, drone certificates and much more in 40% of the player Goody Bags. We hope you were one of the lucky winners to find this extra item in your bag! In addition to prizes purchased by the CRA, we want to thank these companies for their raffle donations: American Roofing Supply, B&M Roofing of Colorado, Sheffield Metals, Teton Adjusters and Wells Fargo.
On the course and due to Covid-19 restrictions, we were not allowed to do the variety of contests as we have in the past. But… we were able to hold the Circle-in-the-Green and Hole-in-One contests on Dunes #17 and Knolls #17. Several players made the circle and won a sleeve of balls donated by Highline Metals. Moody Insurance sponsored both the "Hole-In-One for $5,000" cash. Unfortunately, there were no hole-in-ones made this year.
We especially want to thank all our volunteers who helped out with these contests: Kim Tangeman, Artisan Construction, Erika Sell, Academy Roofing, Inc.; Nick Welder, B&M Roofing of Colorado and Lynn Pomponio, Moody Insurance Agency.
Our tournament would not have been a success without the hard work of our 38th Annual Golf Committee. Please join us in thanking Rick Rosendahl, B&M Roofing; Jeff Patch, Drexel Metal; Julie Boyle, Beacon Roof Supply; Scott Patz, Rocky Mountain Reps, Tracy Spence, American Roofing Supply and Kim Burkhardt & Lynn Pomponio, Moody Insurance Agency.
And the winners are…
We can't forget to thank all of you, our members, who took time out of your busy schedule to attend and play in CRA's annual tournament. Thank you and we hope you had a good time and our congratulations go out to each of these winners on the Dunes and on the Knolls courses:
2020 - CRA Golf Tournament Dunes & Knolls Winners
DUNES

KNOLLS

1ST PLACE TEAM - Dunes

GAF Foursome (55)

Amanda Hollaway

Luke Jones

Drew Smith

Tyler Briola

1ST PLACE TEAM - Knolls

Beacon Roofing Supply Foursome (56/tie breaker)

Steven Splan

Tyler Whitcomb

Stefan Krajewski

Scott Odekirk

2ND PLACE TEAM - Dunes

Elite Roofing Foursome (57)

Randy Brothers

Michael Gogan

Bryce Babcock

Clayton Putman

2ND PLACE TEAM - Knolls

Beacon Roofing Supply Foursome (56/tie breaker)

Jake Lord

Justin Savacool

Justin Hinze

Michael Lallier

3RD PLACE TEAM - Dunes

American Roofing Supply Foursome (58)

Keith Phillips

Mike O'Brien

Zach McPhee

Matt McPhee

3RD PLACE TEAM - Knolls

American Roofing Supply/AVI Foursome (59)

Cara Meyer

George Holman

Bryan Kruse

Mike Gochenour
Sponsors
We could not make the tournament happen without all our generous tournament sponsors.
A big THANK YOU to all!
Breakfast Sponsors
American Roofing Supply B&M Roofing of Colorado Drexel Metals Rocky Mountain Reps
Beverage Cart Sponsors
Apex Roofing & Restoration Arapahoe Roofing & Sheet Metal
Beacon Roofing Supply Black Roofing, Inc. WipFli
Hole Sponsors
A to Z Roofing

ABC Supply Co.

Academy Roofing, Inc.

Advanced Roofing Technologies

Alpine Roofing LTD

American Roofing Supply

APOC

Arapahoe Roofing & Sheet Metal

Architectural Sheet Metal & Panels, Inc.

Atlas Roofing Corp.

B & M Roofing of Colorado

B.R. McCracken Co., Inc.

BASF

Beacon Roofing Supply

Bear Brothers Roofing, LLC

Black Roofing

Boral Roofing

Boulder Roofing, Inc.

CertainTeed

Clark Rheem & Assoc.

Cleasby Manufacturing

Connective Systems & Supply

Cotney Construction Law, LLP

Dal-tile Perennial Roof Tile

Daly & Black, P.C.

DataForma

DaVinci Roofscapes

DJS Enterprises (Karnak/Atlas Insulation/

United Asphalt and Wausau Tile)

Drexel Metals

EagleView

Elite Roofing

Elite Roofing Supply

Flatiron Steel

Flynn BEC LP

Front Range Roofing Systems

Frontier Restoration LLC

F-Wave

GAF Materials

GCP Applied Technologies

Gulfeagle Supply

Horn Brothers Roofing, Inc.

Inland Coatings

Interstate Roofing, Inc.

J & P Roofing, Inc.

Johns Manville

K & P Roofing LLC

Klauer Manufacturing

Lomanco, Inc.

Lucas Roof Coatings, Sealants and Waterproofing

Makita

Malarkey Roofing Products

McReynolds Consulting

Metal Era

MetalWest

Moody Insurance Agency, Inc.

New Tech Machinery

O'Hagin Vents

Old Town Media

Owens Corning

Pinnacol Assurance

Polyglass

PrimeSouce Building Products

Protecto Wrap Co.

Rocky Mountain Reps

Rocky Mountain Snow Guards

Roof Check, Inc.

Roofing Products International

RTC Roofing & Exteriors

RTP Roofing Co.

RUNR

Schafer & Co.

Sheffield Metals International

Spec Building Materials

Sprague Roofing & Exteriors

SUPEROOFS

Supreme Roofing Done Right

Tamko Building Products

Tarco

Tecta America-Colorado LLC

The Roofing Company

Tiley Roofing, Inc.

Versico Roofing Systems

WipFli