August 2020 Newsletter
Date posted
August 17, 2020
PRESIDENT'S MESSAGE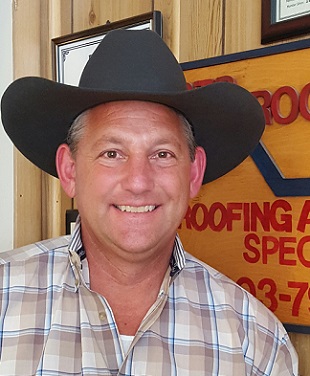 Hi Everyone!
What a great opportunity to get to write the CRA President's Message for the newsletter this month. I wanted to take the pressure off Jeff this month since he is in his third year as president and deserves a break. (We appreciate you, Jeff!) A while back I offered to write a guest article anytime he asked, just like Amy Hawkins did for me when I was president.
When the call came, the first thing that came to mind was the lack of safety I have seen out on these jobsites the last few years. Frustratingly, it seems to be getting worse, instead of better.
I volunteer with the CRA to help teach the first three days of the Intro to Roofing class. One of my major goals of teaching this class is to get the students to understand what the roofers in the field go through every day. These students are part of the new generation of our profession. We need their help to change the expectations and focus on safety, or the lack of. Everyone in our profession needs to take on the responsibility of making sure our workforce comes home every night. It does not matter if you are the salesman, office staff, project manager, manufacturer rep, etc. We need to take better care of our workforce to make sure they are properly trained and are using the safety equipment correctly.
In the CRA Intro to Roofing class, the students get a chance to install drip edge, underlayment, and shingles on the 6/12 pitched mock-up displays. I always challenge them to work from the display rather than from the ground to make it more realistic. They get to feel what it is like to be a roofer, even if it is on a smaller scale. I tell them to imagine themselves not being merely one foot off the ground, but twenty-five feet off the ground, trying to lean down and install the drip edge or the first course of underlayment. Many of the students are surprised by how difficult it is to just stay on the displays while working.
I take time to explain to them that our field employees are the most important part of our business. I can always find salesman, project managers, or supervisors. It is much harder to find a good, experienced roofer- truth be told, it is hard just to find anyone that wants to get on the roof and perform the strenuous work a roofer does in one day. So… we better start taking care of those incredible workers in the field and do what we can to keep them safe.
After 25 years in business, I find myself with less and less patience for roofing contractors that do not follow or enforce the OSHA requirements with their employees or sub-contractors. I won't even get started on the whole sub-contractor business model and how I think it is killing our profession. I find myself stopping at jobsites more often when I see roofers working without their PPE, and I talk to them about the importance of being safe and going home to their families every night.
When we give the customer our estimate and go over the roofing process, we talk to them about safety. We work to educate our customers about what is expected of our employees on a jobsite and encourage them to take a look while the project is going on. We even tell our customers to call us if they see our employees without their safety equipment on. We want to educate them so that even if they do not use our company, they at least make sure whoever they hire is doing the right thing and is ensuring that their roofing crews have their PPE on. We do so in hopes that the homeowner will be able tell when the roofing crew (ours or someone else's) should have their safety harnesses on. We hope that the homeowner will expect the roofing contractor they hired to know AND enforce that as well.
When I see roofers that are in a dangerous situation 20 to 30 feet in the air on a 9/12 pitch roof slope, without their PPE, I sometimes feel it is my responsibility to call OSHA to help protect those workers from falling off the roof and killing themselves, especially if their employers do not care enough to protect them. I am curious what others think about that? I think it's going to take all of us to change and break the old habits of not wearing PPE. To put it in context, you cannot go onto a big-name commercial work site without your hard hat/ safety glasses etc. We also need this same approach on residential projects. We are in a dangerous profession and ALL roofing contractors and their employees must share this safety mindset!
Thanks again Jeff for letting me share my concerns about the lack of safety in our profession. I love and appreciate this profession and the people who make it possible. I want to see everyone go home safe every night.
Ray Phillips
RTP Roofing Co.
---
A BIG THANK YOU to our 2020 Sponsors!
| | |
| --- | --- |
| 2020 Industry Leader Sponsors | |
| A to Z Roofing | Flatiron Steel |
| ABC Supply Co. | Front Range Roofing Systems |
| Academy Roofing, Inc. | GAF Materials |
| Advanced Roofing Technologies | GCP Applied Technologies |
| Alpine Roofing LTD | Gulfeagle Supply |
| American Roofing Supply | Horn Brothers Roofing, Inc. |
| APOC | Interstate Roofing |
| Arapahoe Roofing & Sheet Metal | Johns Manville |
| Architectural Sheet Metal & Panels | K & P Roofing LLC |
| B & M Roofing of Colorado | Malarkey Roofing Products |
| Beacon Building Products | Moody Insurance Agency |
| Black Roofing, Inc. | Owens Corning |
| Boral Roofing | Pinnacol Assurance |
| Boulder Roofing, Inc. | SPEC Building Materials |
| CertainTeed | Superoofs |
| Daly & Black P.C. | Supreme Roofing Done Right, LLC |
| Drexel Metals | Tamko Building Products |
| Elite Roofing | Tecta America - Colorado |
| Elite Roofing Supply - CO, LLC | The Roofing Company |
| 2020 Silver Sponsors | |
| Cleasby Manufacturing | RTP Roofing Co. |
| Cotney Construction Law | Schafer and Company |
| F-Wave | Sheffield Metals |
CRA GOLF TOURNAMENT
FRIDAY, AUGUST 21, 2020 | Riverdale Golf Courses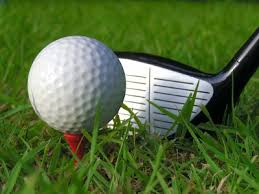 The CRA tournament may look a little different than what you are used to because of Covid-19, but our goal is the same -- to raise funds that directly benefit CRA's education & training efforts and the Rob McReynolds Raise the Roof Charity Fund. AND to offer you the best event we can plan that's sure to offer you a fun and competitive round of golf with friends and roofing associates alike. The courses are both sold out as of 08/17/2020.
We've moved in 2020!
Riverdale Golf Courses Knolls & Dunes
13300 Riverdale Rd
Brighton, CO 80602
---
NRCA's National Roofing Week | Aug 23-29

Each year, National Roofing Week increases awareness about the significance of roofs to every home and business and shares the good deeds of the industry.
CRA and NRCA encourages both our members to participate in National Roofing Week by engaging in their communities and informing the public about the essential role roofs and professional roofing contractors play in every community.
2020 Daily Themes
Sunday: National Roofing Week kickoff
Monday: Signature projects
Share photos showcasing your company's signature residential and commercial projects
Tuesday: Giving Day/Charitable projects
Share photos that demonstrate your company's charitable giving
Wednesday: Employee appreciation
Share photos of your company's employees
Thursday: Employee training
Share photos that demonstrate how you train your workers
Friday: Celebration
Share photos showing us how your company celebrated National Roofing Week
Saturday: Wrap-up
Share your story!
National Roofing Week will be held Aug. 23-29, and social media plays a crucial role in its success. Be sure to share your company's photos and videos and use #NationalRoofingWeek, #ProudCRAMember in your posts!
---
CRA Sporting Clay TOURNAMENT
Friday, October 9, 2020 | Colorado Clays, CO

We invite both experienced and novice shooters alike to attend. Bring your colleagues, clients and friends out for a fun day of shooting and fundraising for a worthy cause. The tournament directly benefits the association and will allow us to do a better job of educating Colorado consumers on making informed decisions about replacing their roof and selecting a professional roofing contractor.
This tournament will be a 100 target clay shoot featuring 15 fully-automated stations along a cottonwood creek bottom. Registration begins at 7:30 a.m. with a start time of 9:00 a.m (practice range will be available and is included with your fee). We will once again hold a Live Auction of several guided hunts here in Colorado. Awards will be given for the top two best shooters (men and women), the top three Squads and a grand prize raffle will go to one lucky winner!
Entry fee includes 100 birds, 10 practice rounds, backpack, eye and ear protection, breakfast, BBQ box lunch and drinks.
So, be sure to mark the date on your calendars and watch for an email coming by early September to sign-up.
CRA Member CIU's = 1 per person. 
---
Click here to view the full 2020 Event Calendar – calendar includes additional event dates, member luncheons, pinpoint seminars, Training Center courses, etc.
CRA TRAINING CENTER
Training Classes | Registration Open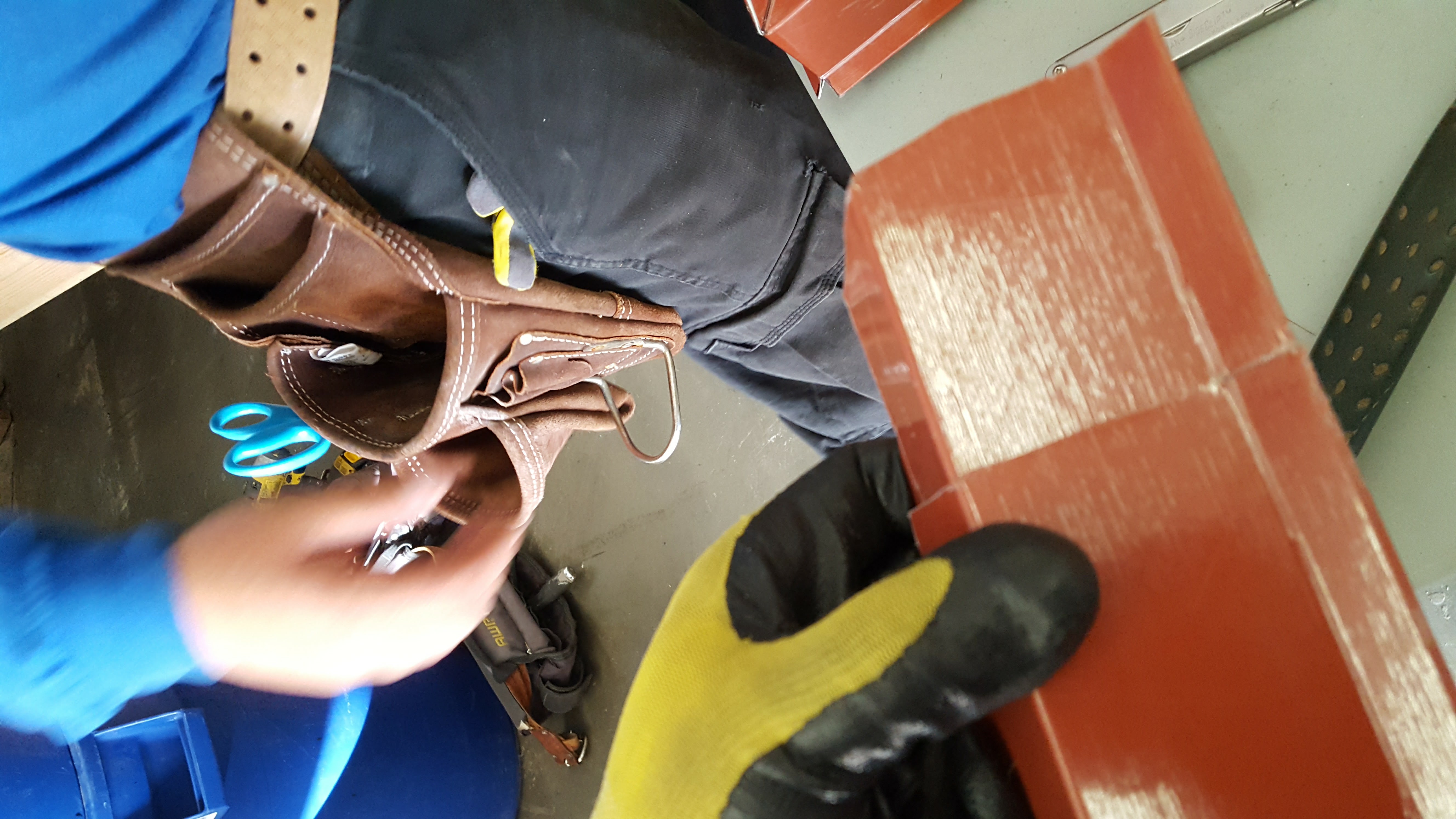 September 17-18 | METAL
This 2-day course will to expose students to working with different types of metal, issues
to consider and learning proper techniques. Class is intended for students who have background in roofing and/or for installers who have not yet worked with sheet metal. Small class size with Covid-19 restrictions and safety protocols in place; Thursday & Friday, 8 max students.
CRA Member CIU's = 8 per person upon successful completion of course.
---
September 22-23 | TPO/EPDM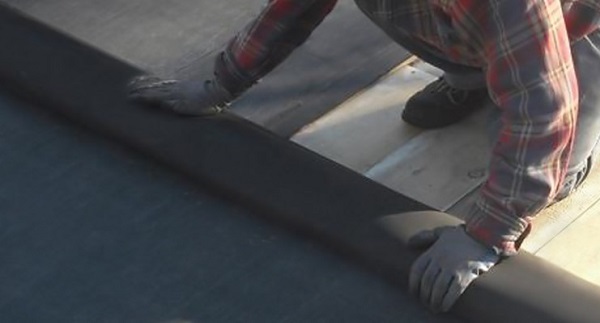 This 2-day course is intended for installers who are newer to the industry who are seeking in depth knowledge of TPO and EPDM systems as well as learning proper installation methods for membranes and flashings. Small class size with Covid-19 restrictions and safety protocols in place; Tuesday & Wednesday, 8 max students.
CRA Member CIU's = 8 per person upon successful completion of course. 
---
Click here to view the full 2020 Training/Event Calendar – calendar includes Metal 2- Day, EPDM/TPO 2-Cay, Coatings 1-Day and other Intro to Roofing dates.
CODE NOTICES & UPDATES
We continue to highlight this VALUABLE member benefit!
FREE One Click Code Reports through CRA Code Page
We want to remind members about our partnership with One Click Code that offers accurate address specific information better suited to the needs of our members and their teams.
Back in August 2019, we integrated One Click Codes into our Building Code page and since then have been providing FREE, fast, and accurate roofing codes to you and now only available through your CRA member portal.
Simply sign into your CRA member portal to receive instant access to free reports that hold the most valuable address specific building codes for roofers.

Ready to get started? Click below to pull your first report!
If you don't know your CRA login, click here for instructions on how to activate/create your account. ** You can pull more than one report at a time, but you must return to the CRA Code page to enter each address.
---
Join City & County of Denver for next Green Buildings Ordinance Webinar
Tuesday, August 25 | 12-12:30 p.m.
The Energy Program is a unique compliance path within the Green Buildings Ordinance (GBO) for existing buildings that includes flexible energy efficiency and renewable energy options.
This webinar will help you:
Understand Energy Program details including how to select a baseline year and perform annual reporting
Decide whether to enroll early or at time of roof replacement
Learn about local industry trends
Understand how the GBO and Energy Program fit into Denver's sustainability and climate action work
Registration is not required.
Were you unable to attend a past GBO training session? View recordings of past webinars on YouTube >>
---
Have you heard of any upcoming building code changes with any of the municipalities you work with? Please share them with us by emailing the BC&S Committee via Debbie at debbie@coloradoroofing.org.
COLORADO LEGISLATIVE WATCH

Here are highlights of recent requirements to employers in Colorado that I wanted to highlight again this month.
Colorado
Paid Sick Leave: The Healthy Families and Workplaces Act of Colorado
Source: Employers Council (formerly MSEC)
Governor Polis signed the Healthy Families and Workplaces Act (HFWA or the Act) into law on Tuesday, July 14. The Act took effect immediately upon the Governor's signature; however, certain provisions of the Act will not take effect until 2021 and 2022 depending on the size of the employer. For the remainder of this year, the Act will require all employers to comply with the emergency paid sick leave requirements of the Families First Coronavirus Response Act (FFCRA). Currently, the FFCRA applies to employers with fewer than 500 employees. The Act will extend FFCRA coverage to larger employers in the state. January 1, 2021, employers with 16 or more employees will need to begin providing paid sick leave to their employees. On January 1, 2022, all employers will be subject to the Act's requirements. For this Act, the term employer means both private and public employers... READ MORE.
Check out the Colorado Contractors Coalition New Website
Feel free to reach out to me with questions or if you are aware of other legislation in the pipeline for November's ballot or next year! Thank you.
Jeff Johnston
The Roofing Company
Gov't Relations Committee Chair
WELCOME 6 New Members(s)…
CCG Roofing & Project Management 999 18th Street, Suite 3000, Denver CO 80202, Ph: (720)305-6102 (Roofing Contractor – Res/Comm); Galvanize Law Group 6149 Broadway, Suite 49, Denver CO 80216, Ph: (303)704-4486 (Trade Services – Legal); Krueger Brothers Construction 2028 Aerotech Drive, Colorado Springs CO 80916, Ph: (719)358-7053 (Roofing Contractor – Res/Comm); Metal Direct, LLC 6785 East 50th Avenue, Commerce City CO 80022, Ph: (303)571-4444 (Manufacturer); Pachner Exteriors, LLC 6708 West 44th Avenue, Unit B, Wheat Ridge CO 80033, Ph: (303)883-9532 (Roofing Contractor – Res/Comm) and Wolfe Law Group 400 N Park Ave, Unit #10-B, Breckenridge CO 80424, Ph: (305)989-6440 (Trade Services – Legal).
---
CRA Webinar Recordings | Available for Purchase
Members $10 | Non-Members $25
Note: Pinpoint educational webinar information is kept on the CRA Education page of our website. Check this page for update and hand-out materials.
---
BREAKING NEWS:
International Roofing Expo is Rescheduled for April 2021
After ongoing discussions with key stakeholders and with full support from NRCA, the International Roofing Expo (IRE) team has made the proactive decision to reschedule the event from February to April 2021. The decision to move the dates of IRE was not reached easily, however, in order to ensure a productive and relaxed environment for everyone, we felt it was the right choice for our community. The IRE will now take place April 14-16 in the same location – the Mandalay Bay Convention Center. Exhibiting companies and attendees don't need to take any action with the new dates, as everything will automatically transfer to April.
---
Best of Success NEW DATES Announced | Now Dec 6-8
Best of Success will be postponed from September 20-22 to December 6-8, 2020. It will still be held at the Omni Frisco Hotel in Frisco, TX. Read the full announcement here.
SAFETY SPOTLIGHT

Guidance on Cleaning of Tools to Help Control the Spread of Covid-19
Should a tool, battery or charger need to be cleaned to help control the spread of COVID-19, care should be taken to ensure that it is carefully performed to increase effectiveness and prevent damage to the product. This guidance is provided to assist in the safe cleaning of a product.
When cleaning a product, there are a few important things to remember:
Always unplug any devices and remove batteries prior to cleaning.
There are different recommendations for batteries compared to tools and chargers. Be sure to follow the correct advice for the product you are cleaning.
Products should be cleaned in accordance with the cleaning instructions provided in the operator's manual for the product

and then left to rest for 72 hours. This is based on CDC advice that the virus may live on plastic surfaces for up to 72 hours, which suggests that the virus would no longer be harmful after the resting period.
Faster Cleaning (if user cannot wait 72 hours)
For tools and chargers only, if the user cannot wait for 72 hours to use the tool or charger, it can first be cleaned in accordance with the cleaning instructions provided in the operator's manual and

then cleaned with a cloth or sponge dampened with a diluted bleach solution*and allowed to air dry. This method is consistent with CDC advice. It is important to adhere to the warnings below:

Do not use bleach to clean batteries.
Observe the necessary precautions when cleaning with bleach.
Do not use the tool or charger if you detect degradation of the housing, cord or other plastic or rubber parts of the tool or charger after cleaning with the diluted bleach solution.
The diluted bleach solution should never be mixed with ammonia or any other cleanser.

When cleaning, dampen a clean cloth or sponge with the cleaning material and ensure the cloth or sponge is not dripping wet.
Gently wipe each handle, grasping surface, or outer surface with the cloth or sponge, using care to ensure liquids do not flow into the product.
Electrical terminals of products and the prongs and connectors of power cords or other cables must be avoided. When wiping batteries, be sure to avoid the terminal area where contact is made between the battery and the product.
Allow the product to air dry completely before reapplying power or reattaching the battery.
People cleaning products should avoid touching their face with unwashed hands and immediately wash their hands or use a proper hand sanitizer before and after cleaning to help prevent contamination.
*A properly diluted bleach solution can be made by mixing:
5 tablespoons (1/3rd cup) bleach per gallon of water; or
4 teaspoons bleach per quart of water
Please note: This guidance does not apply for cleaning products where there is a risk of other health hazards, such as blood, other blood borne pathogens or asbestos.
Click here for online version/link of Tool Cleaning Guidance Document.
Please note: This guidance is for information only and is further subject to the recommendations of the Centers for Disease Control ("CDC"), OSHA, and those of State and Local health departments. Please follow applicable guidelines of these agencies. THIS DOCUMENT IS PROVIDED BY MAKITA U.S.A., INC ("MAKITA") FOR INFORMATIONAL PURPOSES ONLY. ANY INACCURACY OR OMISSION IS NOT THE RESPONSIBILITY OF MAKITA. MAKITA DOES NOT MAKE ANY REPRESENTATIONS OR WARRANTIES WITH RESPECT TO THIS DOCUMENT OR ITS CONTENTS. MAKITA HEREBY DISCLAIMS ALL WARRANTIES OF ANY NATURE, EXPRESS, IMPLIED OR OTHERWISE, OR ARISING FROM TRADE OR CUSTOM, INCLUDING, WITHOUT LIMITATION, ANY IMPLIED WARRANTIES OF MERCHANTABILITY, NONINFRINGEMENT, QUALITY, TITLE, FITNESS FOR A PARTICULAR PURPOSE, COMPLETENESS OR ACCURACY. TO THE FULLEST EXTENT PERMITTED BY APPLICABLE LAWS, MAKITA SHALL NOT BE LIABLE FOR ANY LOSSES, EXPENSES OR DAMAGES OF ANY NATURE, INCLUDING, WITHOUT LIMITATION, SPECIAL, INCIDENTAL, PUNITIVE, DIRECT, INDIRECT OR CONSEQUENTIAL DAMAGES OR LOST INCOME OR PROFITS, RESULTING FROM OR ARISING OUT OF A COMPANY'S OR INDIVIDUAL'S USE OF THIS DOCUMENT, WHETHER ARISING IN TORT, CONTRACT, STATUTE, OR OTHERWISE, EVEN IF ADVISED OF THE POSSIBILITY OF SUCH DAMAGES.
NATIONAL NEWS FROM NRCA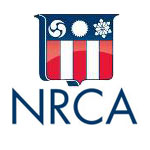 National Update: Worth sharing …
August 2020 10@10
Source: NRCA.NET
MEMBER BENEFITS & TOOLS
This month's highlighted member benefits and tools
ADVISORY NOTICE: Roofing Contractors Must Not Act as Public Adjusters – Check Your Contract Language
The CRA Board of Directors has issued an advisory with additional information and details about these public adjuster clauses we have seen being used in Colorado that basically state that the roofing contractor may negotiate or act as a public adjuster on behalf of the owner. This is against Colorado's Residential Roofing Law (SB38) and it is required that you must be a licensed public adjuster before you take on this role. Click here to view the advisory.
Concerning Ladder Liability. Help us in educating consumers and concerned citizens about the liability and risks involved with unattended ladders set for inspectors.
CRA Safety Group Workers' Comp Program. Receive a 4%-upfront discount, group or individual loss history dividend calculation and much, much more. Members of the program automatically belong to the CRA Safety Group whose focus is on continuing safety education and training and improving safety in the roofing community. In partnership with Moody Insurance Agency and Pinnacol Assurance. Call Kim Burkhardt. at 303-824-6600 to receive additional information regarding this program.
RoofersCoffeeShop Free Classified Ad. RoofersCoffeeShop is the premier networking site in the roofing industry, helping contractors find information, materials, services, tools, labor and training in one place. Share ideas and stories in our RCS Forum, and visit their classified ads section to sell and find items and get help. Use promo code CRA for your FREE classified ad.
---
Delivery of the E-Newsletter to Your Inbox
To guarantee delivery of the newsletter to your e-mail inbox each month, we ask that you add Debbie Hathorne to your address book using the following email: debbie@coloradoroofing.org. By adding this address to your contact list, we hope to avoid spam blockers/junk mail folders and ensure your receipt of the CRA newsletter in your inbox each month. Thank you.
---
© 2005-2020- Colorado Roofing Association