September 2020 Newsletter
Date posted
September 18, 2020
PRESIDENT'S MESSAGE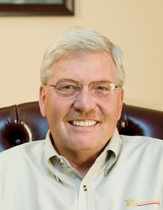 Greetings to all -
First, I want to thank our past President, Ray Phillips for putting together last month's newsletter for me. This last year we lost some Board members and I volunteered to do an extra 3rd year as your CRA President. I have enjoyed it, but unfortunately, I am running out of steam a little bit and I appreciate all the help and support from our organization.
Well, enough whining! Summer is over and the white stuff will be flying before we know it. This year I will be happy for snow, so we can get these fires put out. The Fraser Valley air is brown and looks like downtown Beijing, China, which I have been in twice. It makes you sick.
This year in the mountains, I am seeing what all of you folks deal with all year, which is hail chasers coming to the mountains in droves. There hasn't been any hail to speak of along the Front Range, so their flocking to the mountains like I have never seen. One of our prominent CRA members explained it to me that they are like rats jumping off a sinking ship looking for any piece of wood to survive. What I have seen up here are roofers who have no business roofing in the mountains. First, their pricing has been 40% in some cases under us, they have no fall protection, they use flashing details that only work down in the Front Range, they use ice & water shields that will not work in alpine conditions, and of course no workman's comp on their people and last, poor general liability that will not cover them in a construction defect suit when the roof leaks like a sieve.
Their lack of knowledge will not only hurt them, but ultimately the unsuspecting or rather uneducated owners up here. After a good old-fashioned winter with about 350" average snowfall, these roofers and the homeowners that hired them will find out why roofing in alpine conditions is a huge challenge and why it's best to stay in the Front Range or at minimum to take the time to learn about what really works up here and why. All I can say... I hope they have their attorney on their speed dial!
I wanted to remind everyone that we have our CRA Sporting Clay Tournament on Oct 9th - be sure to sign up soon. Please also review my article in the legislative section below where I have an update on the private retainage reform we are working on, additional info on the upcoming paid sick leave requirements effective Jan 1, a list of the 11 November ballot issues and information on our upcoming Top Golf Fundraiser and Silent Auction. The tournament is Nov 12 and the auction will run from Oct 1 to Nov 12 and we are looking for auction items. Please consider making a donation! It's a good opportunity for your business and name recognition as we encourage members to do a little pre-holiday shopping all while donating to a worthy cause.
Everyone stay safe, stay healthy and God bless!
Jeff Johnston
The Roofing Company
CRA President
---
A BIG THANK YOU to our 2020 Sponsors!
| | |
| --- | --- |
| 2020 Industry Leader Sponsors | |
| A to Z Roofing | Flatiron Steel |
| ABC Supply Co. | Front Range Roofing Systems |
| Academy Roofing, Inc. | GAF Materials |
| Advanced Roofing Technologies | GCP Applied Technologies |
| Alpine Roofing LTD | Gulfeagle Supply |
| American Roofing Supply | Horn Brothers Roofing, Inc. |
| APOC | Interstate Roofing |
| Arapahoe Roofing & Sheet Metal | Johns Manville |
| Architectural Sheet Metal & Panels | K & P Roofing LLC |
| B & M Roofing of Colorado | Malarkey Roofing Products |
| Beacon Building Products | Moody Insurance Agency |
| Black Roofing, Inc. | Owens Corning |
| Boral Roofing | Pinnacol Assurance |
| Boulder Roofing, Inc. | SPEC Building Materials |
| CertainTeed | Superoofs |
| Daly & Black P.C. | Supreme Roofing Done Right, LLC |
| Drexel Metals | Tamko Building Products |
| Elite Roofing | Tecta America - Colorado |
| Elite Roofing Supply - CO, LLC | The Roofing Company |
| 2020 Silver Sponsors | |
| Cleasby Manufacturing | RTP Roofing Co. |
| Cotney Construction Law | Schafer and Company |
| F-Wave | Sheffield Metals |
CRA Sporting Clay TOURNAMENT | Friday, October 9, 2020
REGISTRATION NOW OPEN...act fast...Early Bird Deadline is Sep 21!

We invite both experienced and novice shooters alike to attend. Bring your colleagues, clients and friends out for a fun day of shooting and fundraising for a worthy cause. The tournament directly benefits the association and will allow us to do a better job of educating Colorado consumers on making informed decisions about replacing their roof and selecting a professional roofing contractor.
This tournament will be a 100 target clay shoot featuring 15 fully-automated stations along a cottonwood creek bottom. Registration begins at 7:30 a.m. with a start time of 9:00 a.m (practice range will be available and is included with your fee). We will once again hold a Silent Auction with several guided hunts here in Colorado. Awards will be given for the top two best shooters (men and women), the top three Squads and a grand prize raffle will go to one lucky winner!
Entry fee includes 100 birds, 10 practice rounds, backpack, eye and ear protection, breakfast, BBQ lunch and drinks.
WE ARE LOOKING FOR TOURNAMENT SPONSORS!

Station Sign Only Sponsor
Man-Your-Station Sponsor
Lunch Sponsor
Breakfast Sponsor
Door Prize Sponsors: $50 or more (gift cards preferred from Cabela's, Bass Pro, Sportsman's Warehouse, etc.) - contact Debbie Hathorne to arrange for prize donations.

All sponsors will be acknowledged prior to and throughout the event, in the CRA newsletter, all emails, on-site and the online registration page.

Thank you to the following companies that are already 2020 Tournament Sponsors!
SIGN UP TODAY! We will max the tournament at 225 shooters. All reservations are accepted on a first come first served basis. Early Bird Prices End September 18, 2020 (payment and registration must be received by this date to receive discount – no exceptions).
Register to attend, by clicking on the "Register Now" link below.
(CRA Member CIU's = 1 per person)
CRA Member CIU's = 1 per person. 
---
CRA GOLF TOURNAMENT
FRIDAY, AUGUST 21, 2020 | Tournament Highlights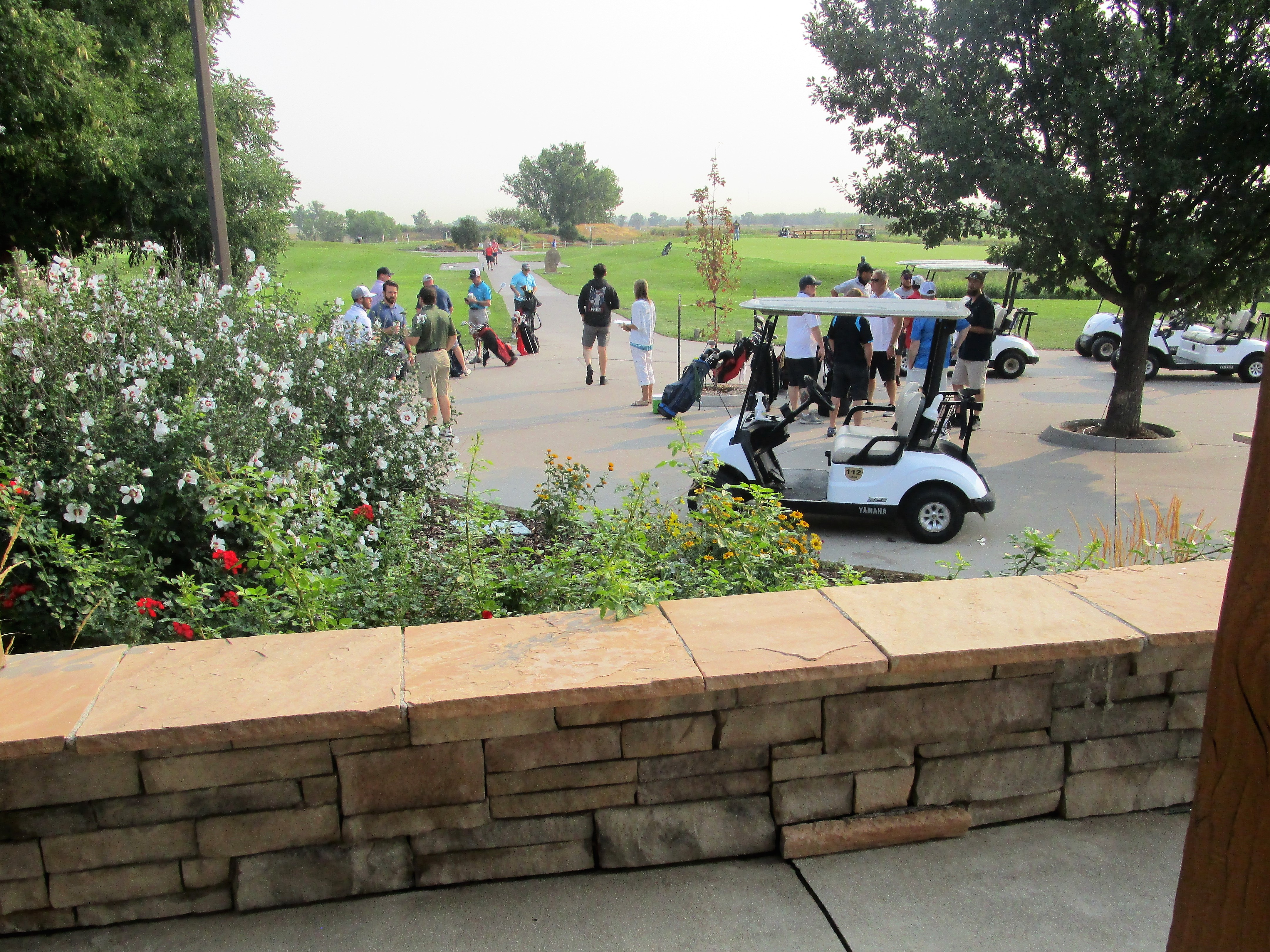 CRA's 38th Annual Golf Tournament was a great success with 230 members and their guests taking a day to relax and have a little fun while raising money for a good cause. After several years in Arvada, we made the switch this year and the tournament was held at Riverdale Knolls and Dunes. Not a normal year by any means with Covid-19, but we were still able to raise over $12,500 for the CRA Training Center and $10,000 for the Rob McReynolds Raise the Roof Fund. We have such awesome members and sponsors! THANK YOU to all our Sponsors and golfers for your participation and support!!
---
Click here to view the full 2020 Event Calendar – calendar includes additional event dates, member luncheons, pinpoint seminars, Training Center courses, etc.
CRA TRAINING CENTER
Training Classes | Registration Open
October 6-7 | TPO/EPDM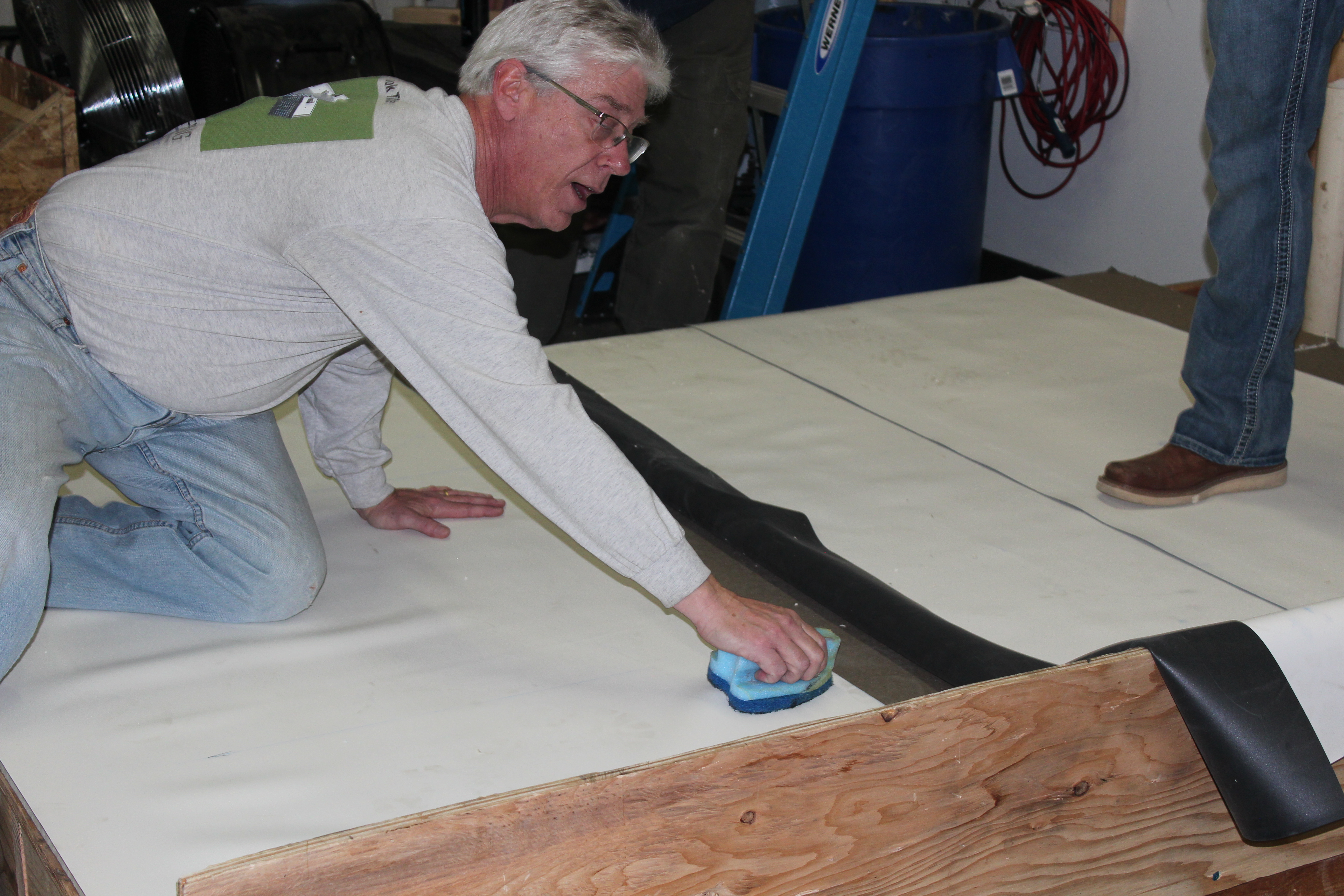 This 2-day course is intended for installers who are newer to the industry who are seeking in depth knowledge of TPO and EPDM systems as well as learning proper installation methods for membranes and flashings. Small class size with Covid-19 restrictions and safety protocols in place; Tuesday & Wednesday, 8 max students.
CRA Member CIU's = 8 per person upon successful completion of course.
---
Click here to view the full 2020 Training/Event Calendar – calendar includes Metal 2- Day, EPDM/TPO 2-Cay, Coatings 1-Day and other Intro to Roofing dates.
CODE NOTICES & UPDATES
Chrome Error with OneClick Reports
Notice: we have been working on a glitch with Chrome and the report link not working using this Google browser. It does work in Microsoft Edge and Firefox browsers - so consider switching to one of these to access your free member benefit. We will keep the Code page on the website updated with posts as to when the Chrome browser is working again. (Internet Explorer is not supported and won't work as a replacement browser.)
VALUABLE MEMBER BENEFIT - If you are still not aware of this member benefit, we are reminding members about our partnership with One Click Code that offers accurate address specific information better suited to the needs of our members and their teams. One Click Codes has been integrated into our Building Code page on the CRA website and since Aug. 2019, they have been providing FREE, fast, and accurate roofing codes to you and now only available through your CRA member portal.
Simply sign into your CRA member portal to receive instant access to free reports that hold the most valuable address specific building codes for roofers.

Ready to get started? Click below to pull your first report!
If you don't know your CRA login, click here for instructions on how to activate/create your account. ** You can pull more than one report at a time, but you must return to the CRA Code page to enter each address.
---
The following city and/or counties have made updates/announcements this past month.
This month's updates/notices:
CITY OF CANON CITY | Adopting new 2018 codes - Canon City is in the process of adopting the 2018 International Code to be effective January 1, 2021. Learn more >>
CITY OF DENVER | Denver Public Comment Meeting 9/22 - Join Denver for a public comment meeting to be held on the proposed amendments to the Denver Building and Fire Code. September 22 from 4:30-6:30 p.m. During this public comment meeting, the full list of proposed code changes of the 2019 Denver Building and Fire Code, including the new, voluntary Denver Green Code, will be reviewed. Staff will answer questions and address comments from the public, including those submitted via the online comment form. Please RSVP for the meeting by emailing amanda.weston@denvergov.org.
Join the Microsoft Teams Meeting
720-388-6219 United States, Denver (Toll)
Conference ID: 509 132 312#
View the proposed amendments:
2019 Denver Building and Fire Code - with tracked changes(PDF)
Summary of proposed amendments(PDF)
2019 Denver Green Code - with tracked changes(PDF)
Summary of proposed amendments (PDF)
ROUTT COUNTY | Adopting new 2018 codes - Routt County is in the process of adopting the 2018 International Code to be effective January 1, 2021. Learn more >>
---
Have you heard of any upcoming building code changes with any of the municipalities you work with? Please share them with us by emailing the BC&S Committee via Debbie at debbie@coloradoroofing.org.
COLORADO LEGISLATIVE WATCH

Your Government Relations Committee continues to work with the Colorado Construction Coalition on retainage reform and the bill we will be introducing in 2021. Committee members have been working hard to meet with their local representatives and educate them on the benefits of having 5% retainage in the private sector. We need you to do the same and have provided information on meeting/talking with legislators and talking points. We could also use more data like what your private retainage is each year, how long you sit on retainage from the time you leave the project and get paid. If you could send Debbie this information, it would go a long way to help our fight.
I also want to highlight the following topics this month:
Paid Sick Leave: Colorado Updates provisions for 2021 Healthy Families and Workplaces Act (HFWA)
Source: ColoradoBiz, Michael Belo, Sept 11, 2020
HFWA will be phased in during a two-year period. Starting January 1, 2021, employers with 16 or more employees will be covered by the paid sick leave requirements. On January 1, 2022, all employers in Colorado, excluding the federal government, will be required to provide paid sick leave.. READ MORE.
There are 11 issues on the November ballot.
Amendment 76 (Suffrage) - Amends the Colorado Constitution to state that "only a citizen" of the U.S. who is 18 years old or older can vote in federal, state, and local elections, instead of the existing language that says "every citizen" who is 18 years old can vote
Amendment 77 (Gambling) - Allows voters in Central City, Black Hawk, and Cripple Creek to vote to expand allowed gaming types and bet limits
Proposition 113 (Elections) - Joins Colorado into the National Popular Vote Interstate Compact, awarding Colorado's electoral votes to the winner of the national popular vote
Proposition 114 (Forests and parks and Environment) - Reintroduces gray wolves on public lands
Proposition 115 (Abortion) - Prohibits abortion after 22 weeks gestational age
Proposition 116 (Taxes) - Decreases the state income tax rate from 4.63% to 4.55%
Proposition 117 (Taxes) - Requires voter approval of new enterprises that are exempt from TABOR if their revenue is greater than $50 million within its first five years
Proposition 118 (Healthcare) - Establishes a program for paid medical and family leave
Amendment B (Taxes and Property) - Repeals the Gallagher Amendment of 1982, which limited the residential and non-residential property tax assessment rates so that residential property taxes amounted to 45% of the total share of state property taxes and non-residential property taxes amounted to 55% of the total share of state property taxes
Amendment C (Lottery) - Requires charitable organizations to have existed for three years before obtaining a charitable gaming license instead of five years; allows charitable organizations to hire managers and operators of gaming activities so long as they are not paid more than the minimum wage
Proposition EE (Tobacco and Taxes) - Increases taxes on tobacco, creates a new tax on nicotine products such as e-cigarettes; dedicates funds to education and health programs
Please use my email below and let me know if you have an opinion on any of these or if you are aware of any other issues we need to make CRA members aware of for this year's election.
---
Top Golf Legislative Fundraiser & Call for Silent Auction Donations!
Silent Auction Items - We need your help!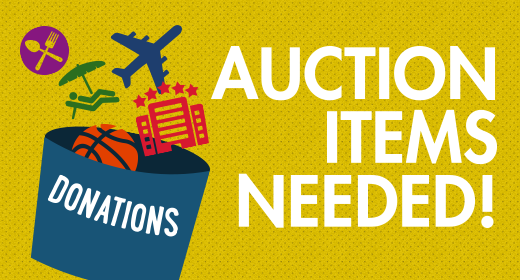 We are holding a Holiday 'Shopping Spree' Online Silent Auction in conjunction and prior to our Colorado Contractors Coalition (CCC) Drive for the Stars Top Golf Tournament that is being held on November 12, 2020. The online auction will be open from October 1 to Nov 12.
Your donation of an item to the Silent Auction will help us raise money for our joint legislative efforts including funding a lobbyist, legislator and industry communication and participation in industry coalitions and organizations. Your company will be recognized for your generosity!
Not sure what to donate? Our wish list includes getaways, jewelry, golf, electronics, luxury dining & entertainment, Wine tasting, cabin/timeshare, drones, car detailing, boys & girls' bicycle, toys or feel free to get creative! We are not looking for gift cards unless part of a package. $100 minimum value.
CRA Members - Email Debbie Hathorne and let her know you want to donate.
---
Thursday, November 12, 2020 | Top Golf Centennial
Please join us on Nov 12 at the "Drive for the Stars Golf Tournament" – a joint fundraising event by the Colorado Contractors Coalition (ASAC, AWCI, CRA, NUCA and RMSCA).
Member participation in the 2018 event secured a victory for CCC in 2019 with the passage of SB138-Bond Requirements For Public Projects using Private Financing. Help us continue this success as we work to protect and advocate for roofers and other subcontractors in 2021.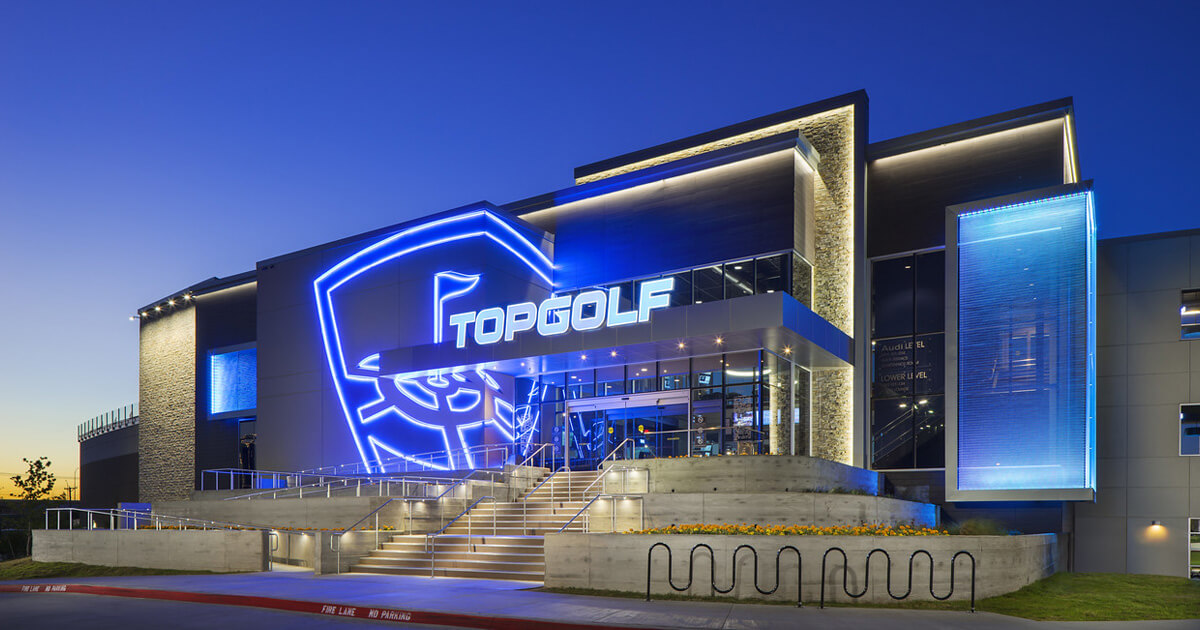 Plan on bringing your co-workers, industry associates or even friends and family to TopGolf for a state-of the art golfing experience for a good cause.
As with above, your participation will help us raise funds that extend our reach and raise our voice in Colorado public policy through lobbying, legislator education, legislative campaign participation and candidate endorsements.
We hope to see you there.
(CRA Member CIU's = 1 per person)
Thanks, and please reach out if you are aware of other legislation not discussed above that needs to be shared with the membership.
Jeff Johnston
The Roofing Company
Gov't Relations Committee Chair
WELCOME 3 New Members(s)…
Coated Metal Groups, 5495 West 6th Avenue, Lakewood CO 80214 Ph: (303) 623-5333 (Manufacturer, Material Supplier); Euroshield Roofing (G.E.M. Inc.), 9330 48 St SE, Calgary, AB T2C2R2, Ph: (515)421-5210 (Manufacturer) and State Roof and Solar, Inc. 3070 South Vallejo Street Unit A, Englewood, CO 80110, Ph: (303) 523-1205 (Roofing Contractor – Res/Comm)
---
Hidden tax expenses may follow PPP loans
Despite the relief small-business owners enjoyed from the Paycheck Protection Program, there's a significant tax problem that's yet to be addressed, writes columnist Gene Marks. For instance, many small-business owners will be facing a massive tax bill after using loans to pay expenses which are no longer deductible, Marks writes.
Full Story: The Philadelphia Inquirer (tiered subscription model) (9/15)
---
The right way to approach PPP loan forgiveness
With applications starting to open for PPP loan forgiveness, John Asbury shares five tips to help small business owners navigate the process. Make sure all of documents are dated correctly, understand the rules that apply to expenses outside of payroll and triple-check submissions before submitting, Asbury advises.
Full Story: Inside Business (Hampton Roads, Va.) (9/11)
---
CRA Webinar Recordings | Available for Purchase
Members $10 | Non-Members $25
Note: Pinpoint educational webinar information is kept on the CRA Education page of our website. Check this page for update and hand-out materials.
SAFETY SPOTLIGHT

Colorado COVID-19 Guidelines for Roofers
Source: Cotney Construction Law
The COVID-19 pandemic has many Colorado roofers wondering what they must do to ensure they are complying with all State, County, and Federal COVID regulations. The following will provide you with a summary of applicable standards and regulations for your roofing business as well as discussion of best practices and ways to ensure that your roofing company is in compliance.
State of Colorado Orders
On March 11, 2020, Governor Jared Polis issued Executive Order "D-2020-003" to address the outbreak of COVID-19 in Colorado. The Order seeks to limit the spread of the disease by establishing or facilitating the creation of rules that citizens and businesses must adhere to in public spaces. Since its enactment, the Order has been amended numerous times and references Colorado Department of Public Health & Environment ("CDPHE") Orders.
On March 22, 2020, CDPHE issued Public Health Order 20-24, which deemed construction a "Critical Business". Under this classification, companies engaged in construction were exempted from some of the more restrictive aspects of the various COVID-19 Executive and other Orders, such as capping the maximum percentage of employees allowed in a business.
Executive Order "D-2020-138" requires masks to be worn in a "Public Indoor Space". This mask Order would not apply to most open-air roofing job sites or private offices, but the use of masks in roofing offices will help a roofing company limit employee exposure to COVID-19 which will help comply with OSHA standards.
OSHA Enforcement
While State of Colorado Public Health and Executive Orders may not explicitly apply to the roofing industry, OSHA has jurisdiction over employer/employee relationships in Colorado when it comes to workplace health and safety. The most relevant OSHA standards applicable to Roofers are: (1) 29 CFR 1926 Subpart E, which governs Personal Protective Equipment (PPE); and (2) the catch all General Duty Clause, Section 5(a)(1) of the OSH Act of 1970, 29 USC 654(a)(1).
29 CFR 1926 Subpart E requires using gloves, eye and face protection, and respiratory protection when job hazards warrant it. This standard has the primary purpose of preventing "atmospheric contamination".[1] Do potential COVID-19 droplets constitute atmospheric contamination? The short answer is, probably yes.
CLICK HERE FOR ONLINE VERSION/LINK TO FULL ARTICLE
NATIONAL NEWS FROM NRCA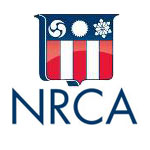 National Update: Worth sharing …
September 2020 10@10
Source: NRCA.NET
MEMBER BENEFITS & TOOLS
This month's highlighted member benefits and tools
ADVISORY NOTICE: Roofing Contractors Must Not Act as Public Adjusters – Check Your Contract Language
The CRA Board of Directors has issued an advisory with additional information and details about these public adjuster clauses we have seen being used in Colorado that basically state that the roofing contractor may negotiate or act as a public adjuster on behalf of the owner. This is against Colorado's Residential Roofing Law (SB38) and it is required that you must be a licensed public adjuster before you take on this role. Click here to view the advisory.
Concerning Ladder Liability. Help us in educating consumers and concerned citizens about the liability and risks involved with unattended ladders set for inspectors.
CRA Safety Group Workers' Comp Program. Receive a 4%-upfront discount, group or individual loss history dividend calculation and much, much more. Members of the program automatically belong to the CRA Safety Group whose focus is on continuing safety education and training and improving safety in the roofing community. In partnership with Moody Insurance Agency and Pinnacol Assurance. Call Kim Burkhardt. at 303-824-6600 to receive additional information regarding this program.
RoofersCoffeeShop Free Classified Ad. RoofersCoffeeShop is the premier networking site in the roofing industry, helping contractors find information, materials, services, tools, labor and training in one place. Share ideas and stories in our RCS Forum, and visit their classified ads section to sell and find items and get help. Use promo code CRA for your FREE classified ad.
---
Delivery of the E-Newsletter to Your Inbox
To guarantee delivery of the newsletter to your e-mail inbox each month, we ask that you add Debbie Hathorne to your address book using the following email: debbie@coloradoroofing.org. By adding this address to your contact list, we hope to avoid spam blockers/junk mail folders and ensure your receipt of the CRA newsletter in your inbox each month. Thank you.
---
© 2005-2020- Colorado Roofing Association