April 2020 Newsletter
Date posted
April 17, 2020
PRESIDENT'S MESSAGE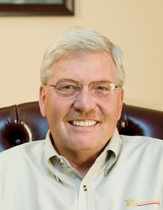 Greetings to all -
It seems like an eternity since my last newsletter. The changes that have happened in the last 30 days are the most drastic changes to our economy, nation, and to our daily lives that we have ever been through in such a short time span. At this time, we have approx. 9,730 confirmed cases of the virus and 422 deaths in Colorado. Our state is 75% shut down.
The only current bright spot right now is that our industry is still able to work with restrictions. Like most of you, I have 80% of my staff working from home. My project managers and roofers are on jobs where we are doing everything possible to keep them separated, wearing masks and following the rules mandated.
In addition, we have put together a play-by-play, standard operating procedure book. This is being used now and will be invaluable should another pandemic happen in the future.
My biggest concern, like a lot of you, is how fast will our economy get back on track? A majority of our back-log has been pushed off to the fall or to next year. So, what is our June, July and August going to look like? Unfortunately, my crystal ball just broke and I all I can do is hope for as quick of a turnaround as this virus hit us.
As far as CRA goes, we are continuing to meet as a board and as committees through Zoom and conference calls. We are working on your behalf and recently sent a letter to Governor Polis requesting tolling of mechanics liens from March to July 15 and a second letter to Governor Polis, Mayor Hancock, and several other key individuals asking for local and state governments to support Colorado businesses and their employees by releasing retained construction payments.
We continue to plan for pinpoint webinars, lunches, the golf tournament and several other events as we pull out of our current lock-down situation. Just yesterday, we held our first of a two-part webinar on Hail Assessment with over 100 attendees on the call. Part 2 of the Hail Assessment webinar will be held next week on April 23 and we also have a Safety Webinar scheduled for April 21 with tips on keeping your employees safe during the pandemic. Check out the details below and be sure to register and participate.
My final words for this month… please be safe and stay healthy! We will get through this together.
God Bless Everyone.
Jeff Johnston
The Roofing Company
CRA President
---
A BIG THANK YOU to our 2020 Sponsors!
| | |
| --- | --- |
| 2020 Industry Leader Sponsors | |
| A to Z Roofing | Flatiron Steel |
| ABC Supply Co. | Front Range Roofing Systems |
| Academy Roofing, Inc. | GAF Materials |
| Advanced Roofing Technologies | GCP Applied Technologies |
| Alpine Roofing LTD | Gulfeagle Supply |
| American Roofing Supply | Horn Brothers Roofing, Inc. |
| APOC | Interstate Roofing |
| Arapahoe Roofing & Sheet Metal | Johns Manville |
| Architectural Sheet Metal & Panels | K & P Roofing LLC |
| B & M Roofing of Colorado | Malarkey Roofing Products |
| Beacon Building Products | Moody Insurance Agency |
| Black Roofing, Inc. | Owens Corning |
| Boral Roofing | Pinnacol Assurance |
| Boulder Roofing, Inc. | SPEC Building Materials |
| CertainTeed | Superoofs |
| Daly & Black P.C. | Supreme Roofing Done Right, LLC |
| Drexel Metals | Tamko Building Products |
| Elite Roofing | Tecta America - Colorado |
| Elite Roofing Supply - CO, LLC | The Roofing Company |
| 2020 Silver Sponsors | |
| Cleasby Manufacturing | RTP Roofing Co. |
| Cotney Construction Law | Schafer and Company |
| F-Wave | Sheffield Metals |
COVID-19 INFORMATION & RESOURCES
There is a lot of good information being shared throughout the roofing industry on how employers can make adjustments to their businesses for the COVID-19 pandemic and measures that you can implement to promote and protect the health and safety of your employees.
You can continue to work. Residential and Commercial Roofing fall under the construction classification and are considered an essential service, with a few exceptions like Pitkin, Routt and San Miguel Counties. Please email Debbie if you know of others.
Working on your behalf:
In March, CRA, NRCA and several National and State Associations like ourselves have drafted and delivered letters at the Federal and State level to legislators, making the case that "roofing" be included in any definition of "essential services" at the federal and state level so that our members may continue to operate their businesses. The letter asks the administration to provide clear guidance regarding what an essential industry and essential worker is and makes it clear the roofing industry should specifically be cited in any guidance as essential. Click to view a copy of the letter CRA sent to Governor Polis.

In April, CRA drafted and sent a letter to Governor Polis requesting that "all mechanic's lien rights and statutes be tolled from March 15 through July 15, 2020."

In April, CRA signed on to a joint letter with several other Colorado trade associations where we highlighted an opportunity to both the Governor and Mayor Hancock asking "local and state governments to support Colorado businesses and their employees by releasing retained construction payments due to construction contractors for work properly performed, particularly for projects that have been substantially completed and where the buildings have been occupied." We further ask that "public officials prioritize progress payments to contractors for satisfactorily completed work".
NRCA has produced a video highlighting the values and importance of our industry—especially given these uncertain times. Please feel free to share with your customers, family and friends …. because the public needs to know the heart and character of our industry.
CRA has served the roofing industry as a trusted partner to our members for over 40 years. Rest assured we continue to work for your best interest and will have your back through this. Work smart, be careful and we will all get through this together.
Be sure to review our Covid-19 webpage and to check back often for updates (link below)
CRA Board of Directors
EVENT ANNOUNCEMENTS
Let it Hail, Let it Hail, Let it Hail - PART 2
HAIL ASSESSMENT & DOCUMENTATION WEBINAR
Tuesday, April 23, 2020 - 2 PM
We invite both commercial and residential roofing contractors to join us for a two-part webinar series on hail assessments, "functional damage" and where the industry is headed tomorrow.
Determining whether or not hail caused a certain condition requires sound, systematic inspection procedures, thorough documentation, knowledge of the roofing product in question, and sometimes testing.
Hail Damage Documentation & Standardized Reporting

Scope of Work

Residential Roofing Bill C.R.S. 6-22-101 thru 6-22-105 (SB38)

Functional Damage - what is means and how to discuss it

Future of Hail Damage - Drones
Speaker: Rich Boon, P.E., Construction Support Services, has examined thousands of roofs working about 50/50 for and against insurance companies. He is a registered unmanned aircraft pilot that has used drones to examine hundreds of projects in several states looking for hail damage.
> > > Whether you are new to assessing hail damage or have been doing it for years, you WILL NOT want to miss this low-cost opportunity to gain valuable knowledge for you and your business!
Thursday, April 23, 2020 - Part 2

ZOOM WEBINAR

2:00 - 3:15 pm

Cost: $30/per member and $60/non-member per session.

*Zoom webinar details will be emailed after pre-registration is completed.
CRA Member CIU's = 2 per person. Also meets CRA's Safety Group meeting attendance requirement.
---
Safety Webinar: Roofing, Covid-19 & Safety Protocols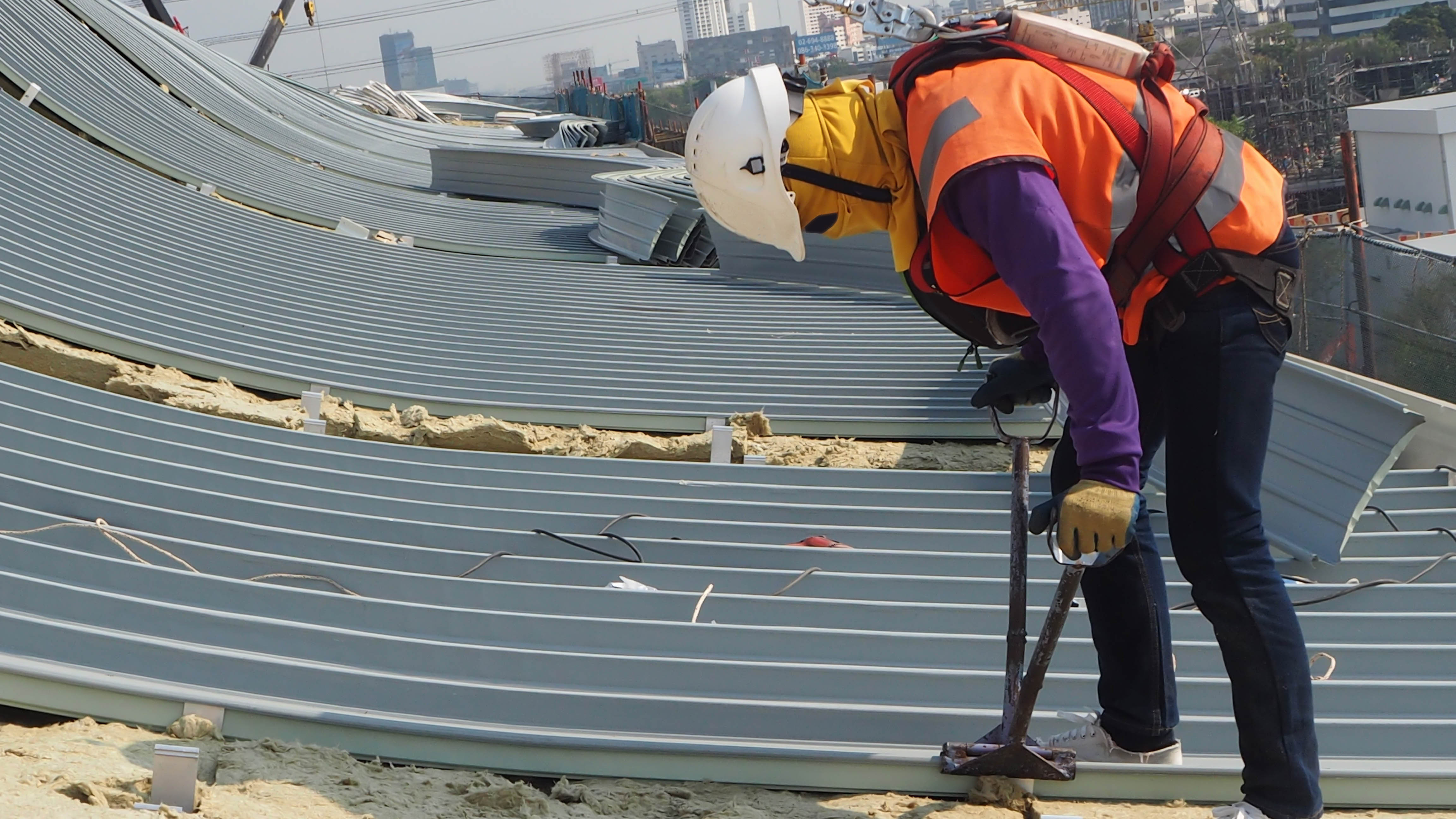 Keeping workers and businesses safe!
To protect your employees, your customers and the general public, it is imperative that you require your employees to work safely and within the guidelines set up by the Centers for Disease Control and the State of Colorado. We in the roofing industry must follow these guidelines to ensure that we are doing our part to minimize the risk of spreading COVID-19!
Join the Colorado Roofing Association in partnership with Pinnacol Assurance and Moody Insurance Agency for a webinar on worker safety and COVID-19 with a specific focus on the impact on construction jobsites and roofing crew safety.
Roofing is an essential service and we want to share tips, information and resources on how businesses can adapt and continue to work safely through this pandemic.
Tuesday, April 21, 2020

Zoom Webinar

Entry Fee = Free

TIME:

12:30-1:00 pm: Webinar open for early log-in in case people have trouble. Even if you are familiar with Zoom Meetings and Webinars, we encourage everyone to start log-in process no later than 12:50.

1:00 pm – 2:00 pm: Safety webinar presentation

2:00 pm - 2:30 pm: Q&A
Please Pre-Register now. This pre-registration then gives you the link you will need to use to call-in on Tuesday and also the ability to add it directly to your calendar.
CRA Member CIU's = 2 per person. Also meets CRA's Safety Group meeting attendance requirement.
---
Click here to view the full 2020 Event Calendar – calendar includes additional event dates, member luncheons, pinpoint seminars, Training Center courses, etc.
COLORADO LEGISLATIVE WATCH

We are monitoring several legislative issues at the state and local level along with public policy processes and municipal & county policy issues. Click the bill number & name to track the current status of each bill as they move their way through the legislative process.
Colorado
Colorado's General Assembly is TEMPORARILY ADJOURNED - Colorado Supreme Court granted extension to the session stating '120 days need not be concurrent.' Expect a mid-May re-start... tentatively scheduled for May 18 with 52 days left of that 120. Legislators will pick their top priorities and likely conduct remote testimony. Presumably… any bill with a fiscal note will die because there is no money in the budget as a result of the pandemic. In the meantime, we will be monitoring the following closely once the session begins again.
SB20-138 | Consumer Protection Construction Defect Time Period - Concerning increased consumer protection for homeowners seeking relief for construction defects. This bill increases the statute of limitations for actions based on construction defects from six years to 10 years. CRA urges you to vote "NO" on SB20-093. Just 3 short years ago we made strides to reform the construction defects law with HB-1279 and the Vallagio decision. Since then, Metro area annual condo starts rose 34%. Additionally, there are 2,782 condo units currently under construction and 109 future projects, totaling almost 17,000 units in the pipeline and representing opportunity for thousands of Coloradans. SB20-138 will have a negative impact by increasing the likelihood of litigation, driving up building costs and limit construction of affordable housing. Up until session postponement, bill was being laid over daily in Senate Committee of the whole.
SB20-093 | Consumer And Employee Dispute Resolution Fairness - This bill makes binding arbitration clauses in consumer and employment contracts very difficult to enforce, which could drive up unnecessary litigation, increase costs for businesses and consumers. 03/09/2020: Senate Third Reading Passed with Amendments - Floor.
HB20-1022 | Sales And Use Tax Simplification Task Force - The recommendations derived from the sales and use tax task force are especially helpful to businesses with locations in multiple jurisdictions operating under multiple tax laws in Colorado. 03/09/2020: Senate Committee on Business, Labor, & Technology Refer Unamended to Appropriations.
HB20-1023 | State Address Data For Sales And Use Tax Collection - This bill comes out of the Sales and Use Tax Simplification Task Force and protects businesses that use the state's geographic information system database to calculate their sales and use tax rates through a hold harmless provision. 03/10/2020: Sent to the Governor for review/signature.
HB20-1349 | Colorado Affordable Health Care Option- Concerning the Colorado option plan to be implemented by executive agencies in order to create more affordable health benefit plans for health care consumers in this state. 03/11/2020: House Committee on Health & Insurance Refer Amended to Appropriations.
As always, if you are aware of any specific legislation, I did not cover above that may still be coming up in 2020 that will affect our industry, please contact me so that we can follow and share with the membership. With your help, we can continue to work together for positive changes in the construction industry.
Jeff Johnston
The Roofing Company
Gov't Relations Committee Chair
COMMUNITY SERVICE
CALL FOR VOLUNTEERS...We need your help!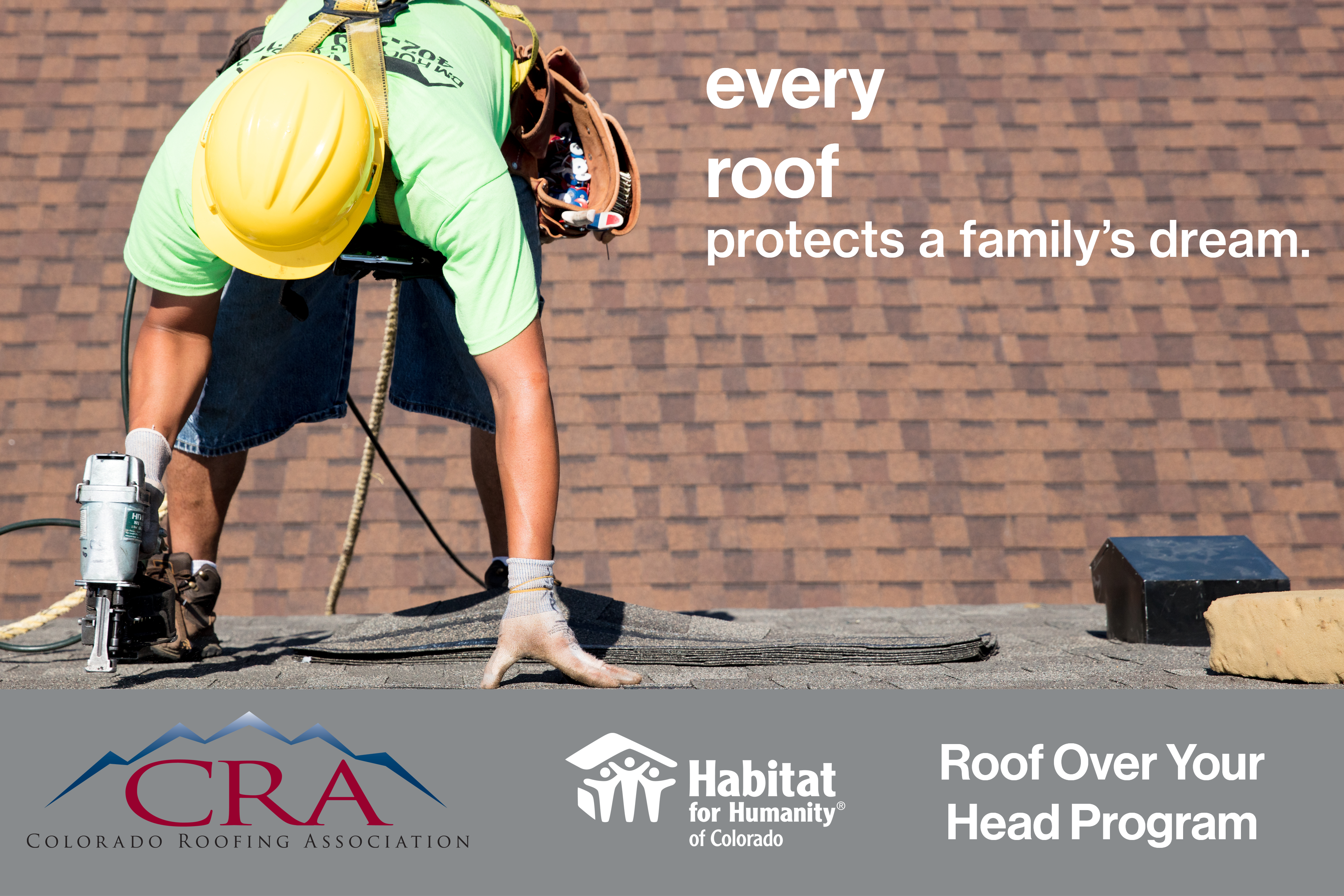 Giving back to the community is a top priority of the Colorado Roofing Association and just as important to the many members of our association.
Since 2015, the Colorado Roofing Association (CRA) has partnered with Habitat for Humanity (HFH) to provide donated roofing material and labor. The Roof Over Your Head Program connects local roofers who are CRA members with an HFH affiliate in their community.
The CRA now has the 2020 list of HABITAT for HUMANITY homes that are in need of roofs. Projects up & down the front range will be ready to roof throughout the rest of the year, with some up and ready right now!
This is an excellent opportunity to give back to your community while earning your full year's Continuing Involvement Units at the same time. That's right! Completing 1 community service project fulfills the necessary 8 CIUs for 2020!
Our partnership with Habitat over the years has been crucial to their mission, providing a hand-up – not a hand-out – for deserving homeowners who participate in the construction of their own new home.
Thank you to those of you who've participated in the past – we'd love to have you help out again. And to those who haven't helped with a Habitat project yet, maybe this is your year! A huge thank you also to GAF and their amazing partnership with Habitat for Humanity, as well as our other generous member suppliers & manufacturers who have provided deliveries & materials when needed.
We are looking for roofing contractors to donate their time and labor in 2020.

Habitat houses are new construction projects, typically with simple roof lines ranging between 13-22 squares. No tear-offs or permits are involved (with a few exceptions), making the process clean and straightforward. Both GAF & Certainteed have their own partnerships with Habitat for Humanity, which allows for a simple material access process as well!

If you're interested in helping out with a project, we can work together to pick a location & time frame that works for your company. We'd like to get the list of 2020 homes all assigned as soon as possible even if the house won't be ready until later in the year.
Let's do this together!
The benefits that a safe, DRY and affordable shelter can have on families and communities who partner with Habitat for Humanity can be long-lasting and life-changing. Together, we can help a family!
Interested parties should contact:
Amy Hawkins, H4H Coordinator
CRA Community Service Committee
ITEMS OF NOTE

WELCOME 7 New Members(s)… Blue Ox Exteriors, LLC, 2055 South Oneida Street #190, Denver, CO 80224, Ph: (303)515-9010 (Roofing Contractor - Res/Comm); Makita USA, 5855 East Stapleton Drive North N A 160, Denver, CO 80216, Ph: (714)522-8088 (Equipment Supplier); Petrali Roofing, 5376 Tomah Drive Ste 101, Colorado Springs, CO 80918, Ph: (719)375-8773 (Roofing Contractor - Res/Comm); RTC Roofing & Exteriors, LLC, 6342 East Cty Rd 18, Johnstown, CO 80534, Ph: (970)663-3400 (Roofing Contractor - Res/Comm); Shalz Construction, LLC, 6740 Tremolite Drive Castle Rock, CO 80108, Ph: (303)520-1300 (Roofing Contractor - Res/Comm), Shelter Insurance, 83 Centennial Boulevard, Highlands Ranch, CO 80129, Ph: (720)407-1233 (Insurance Provider) and Sprague Roofing & Exteriors, 217 Racquette Drive Suite 3, Fort Collins, CO 80524, Ph: (970)514-4415 (Roofing Contractor - Residential).
---
NRCA's National Roofing Week Postponed to Aug 23-29
NRCA has decided to postpone National Roofing Week due to the ongoing COVID-19 crisis; it will now be celebrated Aug. 23-29.
Traditionally, National Roofing Week takes place each June to increase awareness across the U.S. about the significance of roofs to every home and business and share the good deeds of the industry. It also promotes the importance of hiring a professional roofing contractor and making informed decisions about maintaining or replacing any roof system. Additional information about ways you can participate will be shared at a later date.
---
How many CIU's do you have for 2020?
Continuing Involvement Requirement for Members (CIUs) – We would like to see our entire membership get more involved and to participate in the many association activities provided throughout each year.
We have made it very simple to earn the 8 required CIU credits. The requirement is per company not per person. Please click the link below for our informational CIU flyer and learn how to earn your CIUs. Note: ALL Contractor members must earn 8 CIUs for renewal in 2020. Associate members are encouraged to participate, but are exempt from this requirement.
On April 20, members who have not yet met the CIU requirement will receive a STATUS update email letting you know how many CIU's you still need for 2020.

You can also check your CIU Status at any time by going to the Contractor Member Directory Search. Your current CIU's are listed right on your company profile page.
Click here for a copy of the Continuing Involvement Requirement for Members and see Event Announcements section below for a list of upcoming opportunities to educate yourselves and earn CIUs.
Click here to view the full the 2018 Event Calendar.
CODE NOTICES & UPDATES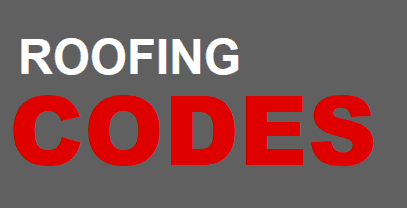 The following city and/or counties have made updates/announcements this past month.
Municipalities across the state have closed their facilities to the public.
City and Counties across the state are closing their facilities to the public and encouraging you to use their online web portals and asking you to apply online for permits, to schedule inspections, etc. Many of them are using a Virtual Inspection process using live video links. We have seen many extended closures still in place until April 30, 2020. Be sure to check with each municipality for their current policy.
This month's updates:
TOWN OF BRECKENRIDGE| 2018 Code Adoption - Breckenridge Building Department approved the adoption of the 2018 International Building Codes. The adopted codes are in effect as of Jan. 15, 2020. Learn more >>
TOWN OF FRISCO | 2018 Code Adoption - Frisco Building Department approved the adoption of the 2018 International Building Codes with amendments. The adopted codes are in effect as of Jan. 1, 2020. Learn more >>
CITY OF GREELEY | 2018 Code Adoption - Greeley Building Department approved the adoption of the 2018 International Building Codes with amendments. The adopted codes are in effect as of Jan. 1, 2020. Learn more >>
CITY OF WHEAT RIDGE - Effective Jan 31,2020, Wheat Ridge Building & Inspection Services will be enforcing Appendix F (Radon Control Methods) and Appendix T (Solar Ready Provisions) of the 2018 International Residential Code, and section 306.2 (Moderate-hazard factory industrial, Group F-1) of the 2018 International Building Code and effective July 1, 2020 Building & Inspection Services will be enforcing the 2018 International Codes as adopted by City Council on January 13, 2020. Learn more >>
SUMMIT COUNTY | Set to adopt new sustainable building code to prepare for 'net zero' future - Summit County is set to adopt a sustainable building code that would require new residential construction in the county to be among the most energy efficient in the nation. If adopted by the Summit Board of County Commissioners, Summit would be the first county in Colorado to adopt the Zero Energy Ready Home standards for new construction. Learn more >>
---

Ready to get started? Click below to pull your first report!
If you don't know your CRA login, click here for instructions on how to activate/create your account.
SAFETY SPOTLIGHT
Pinnacol helping policyholders through COVID-19 crisis
Here's what Pinnacol is doing to support their customers:
Providing extended payment flexibility through May 31, 2020

Not charging premium for employees being paid but not working
Also, if your business is closed or your payroll has been impacted, please call your Pinnacol agent or underwriter. He or she will work with you to adjust your policy costs based on your reduced payroll.
For more information, please review Pinnacols comprehensive COVID-19 resources. If you have any questions, please contact your Pinnacol agent or underwriter. If you need help identifying your underwriter, please call our Customer Experience team at 303.361.4000.
---
SFI Compliance - Virtual Tool Box Talks
SFI Compliance has started a set of virtual videos for digital safety meetings. The most recent on Coronavirus Safety.
You can find this video in Spanish as well as additional digital tool box talks on ladder safety and housekeeping on their YouTube channel:
SFI Compliance YouTube Channel
If you want to receive a copy of all upcoming digital tool box talks, sign up for SFI Newsletters here.
NATIONAL NEWS FROM NRCA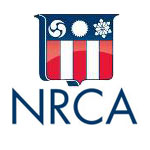 National Update: Worth sharing …
Emergency loan program for small businesses. A key component of the CARES Act, legislation to mitigate economic damage from the COVID-19 pandemic, is the Paycheck Protection Program, a $349 billion forgivable loan program for businesses affected by the crisis with 500 or fewer employees.

More information can be found by

clicking here

. Congress now is considering legislation to increase the amount of funding available for Paycheck Protection Program loans

New tax provisions for employers. The CARES Act includes several tax provisions to help provide businesses with tools to stabilize their finances as they are affected by the COVID-19 pandemic.

For further information about these and other business tax provisions in the CARES Act, please see NRCA's summary of the new law by

clicking here

.

Unemployment insurance benefits. The CARES Act contains new unemployment benefits for employees who are laid off or furloughed because of the COVID-19 crisis.
New lending program for small and mid-sized businesses. The CARES Act authorizes the Main Street Lending Program to provide COVID-19-related financing to businesses with a maximum of 10,000 employees or up to $2.5 billion in annual revenue.

Further information on the Main Street Lending Program may be found by

clicking here

.

Economic Injury Disaster Loans. The CARES Act expands the existing EIDL program to provide another option for employers with 500 or fewer employees and certain nonprofit organizations to respond to the COVID-19 pandemic.

View more information from the SBA by

clicking here

.

New COVID-19 paid leave benefits. Congress approved the Families First Coronavirus Response Act, which requires most employers to provide paid sick leave or expanded Family and Medical Leave Act benefits to workers directly affected by COVID-19.

NRCA has provided a

summary of the legislation

, as well as a summary guidance provided by the Department of Labor regarding the exemption process, which can be viewed by

clicking here

.

Occupational Safety and Health Administration issues guidance regarding recordkeeping. After a request from NRCA and other construction groups, OSHA issued a memo revising its guidance regarding when employers must record COVID-19 cases among their employees. The memo states that for most employers, including those in construction, in areas where there is ongoing community transmission of the disease, OSHA will not enforce its recordkeeping requirements with respect to COVID-19 cases, except in cases where there is objective evidence a COVID-19 case may be work-related and the evidence was reasonably available to the employer. The OSHA guidance took effect immediately April 10 and will remain in effect until further notice. Click here to view more information about the OSHA guidance.
Essential businesses, workers and infrastructure. NRCA continues working to address how the roofing industry is affected by the numerous stay-at-home orders issued by state and local officials in response to the COVID-19 pandemic, with actions at the federal and state government levels.
H-2B seasonal guest worker program. The Department of Homeland Security announced that an earlier decision to issue 35,000 additional visas for the H-2B seasonal guest worker program in 2020 has been placed on hold pending review of the economic circumstances related to the COVID-19 crisis.

Given the fact that some businesses had been granted approval for H-2B visas earlier in the year but now are not operational because of the COVID-19 pandemic, it is possible some unused visas may be reassigned to other employers. However, it is unclear what the next steps from DHS will be with respect to H-2B visas.

National Labor Relations Board final rule on representation case procedures. The NLRB issued its final rule making changes to representation case procedures; the rule contains several new policies governing union organization activities. Click here

to view more information about the final rule.
Source: NRCA.NET
MEMBER BENEFITS & TOOLS
This month's highlighted member benefits and tools
ADVISORY NOTICE: Roofing Contractors Must Not Act as Public Adjusters – Check Your Contract Language
The CRA Board of Directors has issued an advisory with additional information and details about these public adjuster clauses we have seen being used in Colorado that basically state that the roofing contractor may negotiate or act as a public adjuster on behalf of the owner. This is against Colorado's Residential Roofing Law (SB38) and it is required that you must be a licensed public adjuster before you take on this role. Click here to view the advisory.
Concerning Ladder Liability. Help us in educating consumers and concerned citizens about the liability and risks involved with unattended ladders set for inspectors.
CRA Safety Group Workers' Comp Program. Receive a 4%-upfront discount, group or individual loss history dividend calculation and much, much more. Members of the program automatically belong to the CRA Safety Group whose focus is on continuing safety education and training and improving safety in the roofing community. In partnership with Moody Insurance Agency and Pinnacol Assurance. Call Kim Burkhardt. at 303-824-6600 to receive additional information regarding this program.
RoofersCoffeeShop Free Classified Ad. RoofersCoffeeShop is the premier networking site in the roofing industry, helping contractors find information, materials, services, tools, labor and training in one place. Share ideas and stories in our RCS Forum, and visit their classified ads section to sell and find items and get help. Use promo code CRA for your FREE classified ad.
---
Delivery of the E-Newsletter to Your Inbox
To guarantee delivery of the newsletter to your e-mail inbox each month, we ask that you add Debbie Hathorne to your address book using the following email: debbie@coloradoroofing.org. By adding this address to your contact list, we hope to avoid spam blockers/junk mail folders and ensure your receipt of the CRA newsletter in your inbox each month. Thank you.
---
© 2005-2020- Colorado Roofing Association