August-September 2021 Newsletter
Date posted
September 15, 2021
PRESIDENT'S MESSAGE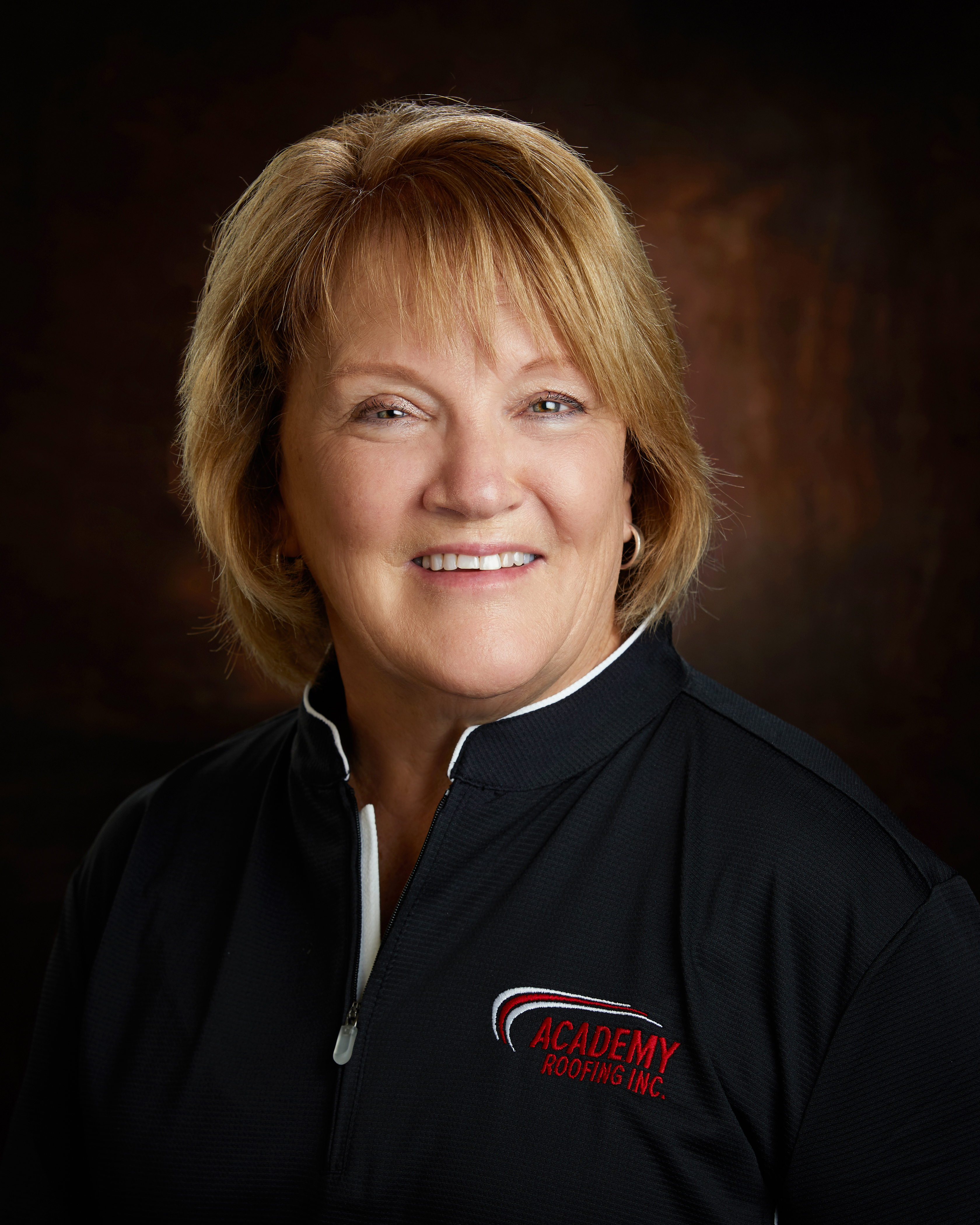 VOLUNTEERS. As all of us know, non-profit organizations depend on volunteers, who give of their time and talent to make the organization run smoothly and ensure its ongoing success. The Colorado Roofing Association is certainly no different. There are so many areas where CRA members can contribute. We always need volunteers to work at our social events such as the Trade Show, the Awards Dinner, the Golf and Sporting Clays Tournaments. Additionally, there are many CRA committees that are always looking for new members who will bring fresh ideas and plenty of energy.
YOU are the CRA! Debbie Hathorne is our very capable Executive Director, and so often the person we identify as the public face of the CRA. But the CRA's members are really those who drive the direction of the association and ensure that our mission statement is honored. I urge you to consider a volunteer position with the Colorado Roofing Association. You will gain a better understanding of the association and how it operates; you will have incredible networking opportunities; you will meet energetic and engaging people who work in the same industry as you; and, you will gain a new appreciation of the importance of RELATIONSHIPS within the roofing industry (yes, even with your competitors)!
The Colorado Roofing Association was formed in 1978 and nurtured throughout the past 43 years by a group of forward-thinking and committed members in the roofing industry. Many of those people have now retired or are nearing retirement and some we have sadly lost. Our younger members must now step up to the plate and fill some very big shoes. I have confidence that we have the professional, energetic, and knowledgeable people out there to fill those shoes. If you make your living in roofing, you owe it to all who came before you, and all who will follow, to ensure that the CRA continues to thrive and provide when you need answers, training, a helping hand or even somedays, a friend. Please visit the Members area of the CRA website (www.coloradoroofing.org) to learn about the many areas where volunteers are needed, or email Debbie Hathorne at debbie@coloradoroofing.org to offer your volunteer services. I promise you will enjoy being involved in the work of the Colorado Roofing Association!
Last, a few other key CRA items/reminders I want to share:
It was good to see so many of you at last month's golf tournament. Thank you to all the members that participated and to our sponsors who helped make the tournament a success. Be sure to check out the tournament highlights and photo gallery below.

This Wednesday, Sept 22, I encourage you to sign up for NRCA's Supply Chain Town Hall to be held at 5:15 p.m. MDT. It is FREE for everyone, but you need to register at least 24 hours in advance. This is a much-needed discussion and will feature leaders of significant industry manufacturers addressing the supply chain crises, answering questions and providing the latest updates. (Registration link below).

I also want to remind everyone that we have our CRA Sporting Clay Tournament this week on Friday, Sept. 24th. Spots are still available and Debbie wanted me to remind you that we are at a new location this year, so be sure to head out to Kiowa Creek Sporting Club south of Bennett, Co. (Registration link below).
Stay safe and healthy out there!
Suzie Boyd
Academy Roofing, Inc.
CRA President
---
THANK YOU to our 2021 Sponsors!
| | |
| --- | --- |
| 2021 Industry Leader Sponsors | |
| A to Z Roofing | Horn Brothers Roofing |
| ABC Supply Co. | Interstate Roofing |
| Academy Roofing, Inc. | Johns Manville |
| Advanced Roofing Technologies | Malarkey Roofing Products |
| American Roofing Supply | Metal Mart Colorado |
| Arapahoe Roofing & Sheet Metal | Moody Insurance Agency |
| B & M Roofing of Colorado | Owens Corning |
| Beacon Building Products | Pinnacol Assurance |
| Black Roofing, Inc. | SPEC Building Materials |
| Boral Roofing | Superoofs |
| CertainTeed | Supreme Roofing Done Right, LLC |
| Daly & Black P.C. | Tamko Building Products |
| Elite Roofing Supply - CO, LLC | Tecta America - Colorado |
| Flatiron Steel | Tectum Roofing |
| Front Range Roofing Systems | The Roofing Company |
| GAF Materials | Tiley Roofing, Inc. |
| GCP Applied Technologies | Valor Roof & Solar |
| Gulfeagle Supply | |
| | |
| 2021 Silver Sponsors | |
| Calebs Management Enterprises, Inc. | RTP Roofing Co. |
| Cleasby Manufacturing | Sheffield Metals |
| F-Wave | |
| | |
SUPPLY CHAIN CRISIS Telephone Town Hall | September 22, 2021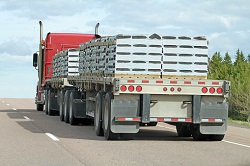 CRA members are encouraged to participate in NRCA's Telephone Town Hall on Wednesday, September 22, at 5:15 p.m. MDT. Hear from the leaders of some significant industry manufacturers regarding the supply chain crisis. These leaders will be available to answer your questions and give you the latest updates and forecasts for the vital components you need.
Panelists include:
NRCA Chairman of the Board Rod Petrick, moderator
John Altmeyer, Executive Chairman of GAF Commercial Roofing
Josh Kelly, Senior Vice President of OMG Roofing Products
Nick Shears, President of Carlisle Construction Materials
Joe Smith, President of Johns Manville Roofing Systems
Brian Whelan, Executive Vice President of SIKA North America
Trent Cotney, CEO of Cotney Attorneys & Consultants and NRCA general counsel
See proposed questions shared with us by Beldon Roofing.
FREE for everyone, but you need to sign up early. If you sign up the day of the event, you will not receive a call.
---
CRA Sporting Clay TOURNAMENT | Friday, September 24, 2021
New location! Spots still available!

Join us on Sept 24 for the 8th Annual CRA Sporting Clay Tournament to be held at Kiowa Creek Sporting Club in Bennett, CO.
Experienced and novice shooters alike are encouraged to attend. Bring your colleagues, clients and friends out for a fun day of shooting and fundraising for a worthy cause. The tournament directly benefits the association and will allow us to do a better job of educating Colorado consumers on making informed decisions about replacing their roof and selecting a professional roofing contractor.
This tournament will be a 100 target clay shoot featuring 10 fully-automated stations. Registration begins at 7:30 a.m. with a start time of 9:00 a.m. Awards will be given for the top two best shooters (men and women), the top three Squads and a grand prize raffle will go to one lucky winner!
Entry fee includes 100 birds, backpack, eye and ear protection, breakfast, BBQ lunch and drinks. Please note that Kiowa Creek does not have a trap range for practice - so plan to practice ahead of time. We also suggest you get your ammo now as some stores are limiting shoppers to 50 rounds per person/per day.
WE ARE LOOKING FOR TOURNAMENT SPONSORS!

Station Sign Only Sponsor
Man-Your-Station Sponsor
Door Prize Sponsors: $50 or more (gift cards preferred from Cabela's, Bass Pro, Sportsman's Warehouse, etc.) - contact Debbie Hathorne to arrange for prize donations.

All sponsors will be acknowledged prior to and throughout the event, in the CRA newsletter, all emails, on-site and the online registration page.

Thank you to the following companies that are already 2021 Tournament Sponsors!
SIGN UP TODAY! We will max the tournament at 225 shooters. All reservations are accepted on a first come first served basis. Register to attend, by clicking on the "Register Now" link below.
(CRA Member CIU's = 1 per person)
CRA Member CIU's = 1 per person. 
---
CRA GOLF TOURNAMENT
FRIDAY, AUGUST 20, 2021 | Tournament Highlights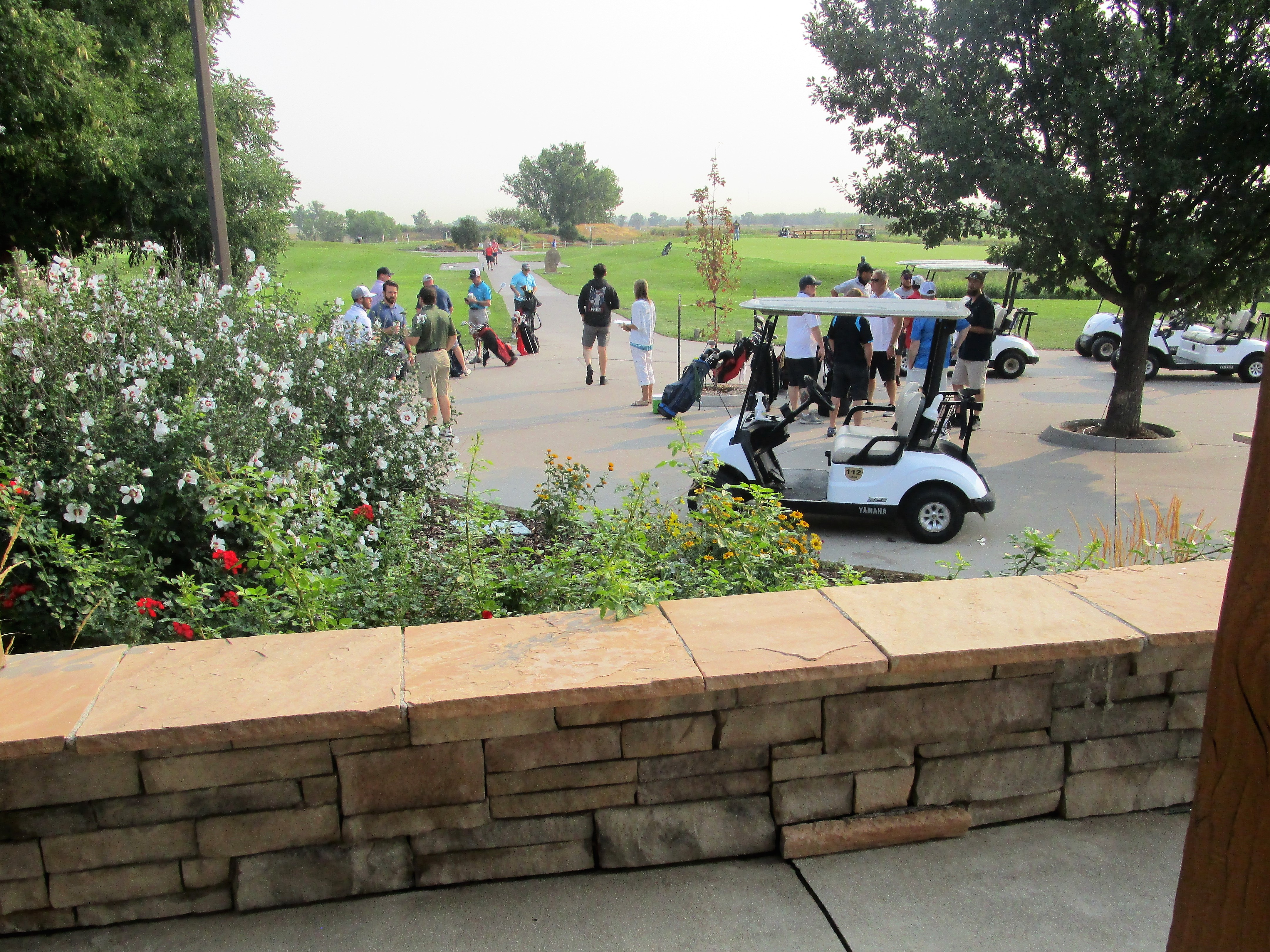 CRA's 39th Annual Golf Tournament was a great success with 270 members and their guests taking a day to relax and have a little fun while raising money for a good cause. This year we were able to bring back our man-your-hole sponsors, on-course contests and gather together for lunch and a celebration of the winners. We were able to raise $15,000 for the CRA Training Center and $10,000 for the Rob McReynolds Raise the Roof Fund. We have such awesome members and sponsors! THANK YOU to all our Sponsors and golfers for your participation and support!!
---
Thursday, November 10, 2021 | Top Golf Thornton | Save the date!
Please join us on Nov 10 at the "Drive for the Stars Golf Tournament" – a joint fundraising event by the Colorado Contractors Coalition (ASAC, CRA and RMSCA).
Member participation at these fundraisers helped us secure a victory in 2021 for retainage reform on private projects. Private retainage is now aligned with public retainage and capped at 5%. The law became effective September 6th this year. Your participation in this Fall event will allow us to continue to raise funds that will help us extend our reach and raise our voice in Colorado public policy through lobbying, legislator education, legislative campaign participation and candidate endorsements.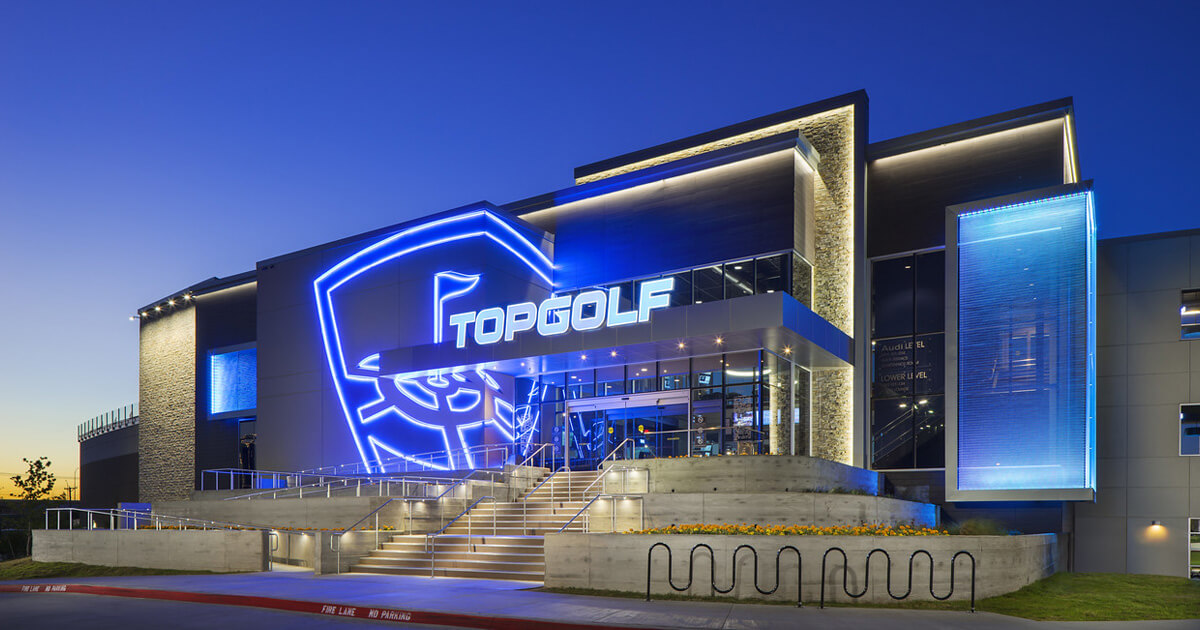 Plan on bringing your co-workers, industry associates or even friends and family to TopGolf for a state-of the art golfing experience for a good cause.
Save the date and we hope to see you there.
(CRA Member CIU's = 1 per person)
---
Click here to view the full 2021 Event Calendar – calendar includes additional event dates, member luncheons, pinpoint seminars, Training Center courses, etc.
SAFETY SPOTLIGHT
President Biden's Vaccine Mandate
On September 9, President Biden announced a series of proposals intended to combat the resurgence of the COVID pandemic. Most notable about the President's announcement was his plan to mandate that private businesses with more than 100 employees require their employees to be vaccinated or undergo weekly COVID testing.
The President intends to push this mandate through OSHA's issuance of an emergency temporary standard. OSHA issues an emergency temporary standard under very limited circumstances. The agency must first determine that a grave danger to which workers are exposed exists, and that the emergency temporary standard is needed to provide protection from the danger. Once published in the Federal Register, an emergency temporary standard becomes effective immediately, without any opportunity for public comment. Notably, the emergency temporary standard does serve as a proposal for a permanent standard and is subject to the usual notice and comment rulemaking procedure for adopting a permanent standard, which must be finalized within six months. But, in the meantime, the emergency temporary standard is in place.
The OSHA emergency temporary standard is expected to require that employers with more than 100 employees provide paid time off for the time it takes workers to get vaccinated or recover if they are under the weather post-vaccination. For unvaccinated workers, the emergency temporary standard is expected to require that these workers produce a negative test result on at least a weekly basis before coming to work. It is unknown whether the employer or the unvaccinated worker will be responsible for the cost of weekly COVID testing, and it is also unknown whether the standard will require employers to pay unvaccinated workers for time spent getting a COVID test. Employers who do not comply with the standard when published will face penalties of up to $13,653 per violation. When the emergency temporary standard in this instance will be published is unknown.
For those contractors in states with state OSHA plans, the state OSHA must have an emergency temporary standard that is at least as effective as federal OSHA's emergency temporary standard, and to have it in place within 30 days of the publication of the federal standard.
Litigation is sure to follow the publication of OSHA's anticipated emergency temporary standard. Indeed, as of the drafting of this e-blast, 24 GOP state attorneys general have threatened a lawsuit over the vaccine mandate. While we wait to see what will follow the publication of this emergency temporary standard, construction employers would be wise to check with their workforce to determine which of its employees are vaccinated. In this regard, the law does permit employers to ask whether employees are vaccinated. But the law does not permit employees to ask those employees who are not vaccinated why they are not vaccinated because that would be a violation of the Americans with Disabilities Act.
In the meantime, on the same day the President announced his intentions with regard to private employment, he also issued an Executive Order, effective immediately, which requires employees of federal contractors to be vaccinated, without a testing alternative, with an exception for those who qualify for an accommodation.
When OSHA does publish its emergency temporary standard implementing the President's vaccine mandate, HPSS will be sure to provide you with the details necessary for compliance. In the meantime, if you have any questions about vaccine mandates, please contact Philip Siegel via e-mail by clicking here, or you can reach him directly at (404) 469-9196.
Source: HPSS E-Blast, 09-17-2021.
---
If Mask Conflicts Arise, Keep Workers Safe Using These Tips
Masking has become a hot-button topic. Colorado lifted the state's universal mask mandate in July, with
decisions on future orders related to mask wearing passed to the local level. At the same time, COVID-19
cases have surged in some areas of the state, prompting places such as Boulder County to reinstate
mask mandates. Throughout the pandemic, individual businesses have maintained the right to ask
employees and customers to wear masks, regardless of government policies.
By preparing your team for potential conflicts beforehand and emphasizing solutions, you can keep
employees safe and avoid physical or escalated conflicts over wearing masks.
Read tips for avoiding conflicts over masks here.
Source: Pinnacol Assurance, Sept 2021.
CRA TRAINING CENTER
Fall Classes | Registration to Open Soon
The CRA Training Center remodel is almost complete. We will be ready for the Fall classes beginning mid-October. Here is a list of the classes and dates. Mark your calendar to save the date and look for email notices letting you know registration is open.
Introduction to Roofing | 6-Day
Nov 2, 3, 4 and Nov 9, 10, 11
Nov 30, Dec 1, 2 and Dec 7, 8, 9
Coatings | 1-Day Advanced*
Oct 29
Nov 19
EPDM/TPO | 2-Day Advanced*
Oct 26-27
Nov 16-17
Metal | 2-Day Advanced*
Oct 21-22
Dec 16-17
* The advanced classes have a prerequisite that you must have taken the Intro class first or provide proof from your employer that student has had a minimum of 6-months field experience.
If you are interested in getting on a waitlist to be notified when the Fall class registration is open, please email Diana Johnson and be sure to include the course you want to take.
---
CRA TRAINING CENTER | EXPANDING & REMODELING
In January, we had the opportunity to lease the unit next to ours and last month in June we started an expansion project to double the size of the Training Center. The expansion includes adding several new training mock-ups, a larger classroom, a new conference room and expanded storage. Not only will the expansion benefit our students, but also the manufacturers, contractors and other groups that rent our facility for their training needs.

This expansion is almost complete and would not be possible without all of you! Our members who support us through our fundraising events. Sponsors who donate and support our education efforts. The Education/Training Committee who oversees the facility and continually works to keep our Training program and education seminars/webinars viable and current. And to our Instructor Pool. We are fortunate to have several talented individuals that are willing to share their knowledge and experience to train the future generations and workers of Colorado's roofing industry. Thank you so much!!
Photo Contest Teaser...

We are in the process of planning a photo contest where we have you submit photos that show "what a career in roofing is really all about." The photos will be judged and the best will be enlarged and hung at the Training Center. Look for more details to come soon.
# # #
The CRA Training Center is located at 1660 Jasper Street, Unit I & J in Aurora, CO and is designed specifically for roofers and roofing applications. The space can be used for all types of steep and low slope materials and roofing systems. We are 'application friendly' and there is no need for you to travel from a seminar room to the parking lot anymore.
CODE NOTICES & UPDATES

This month's Building Code updates/notices:
We have a few updates for you this month:
Golden, City of - we want to clarify that Ice and water shield IS REQUIRED from the eaves to 24" inside the warm wall on all new and re-roof applications. Underlayment of a minimum Type 15 asphalt saturated felt, installed on a dry roof deck, is required for complete tear-offs. Read More.

Firestone, Town of - Recent update from Firestone shows Ice and water shield IS REQUIRED from the eaves to 24" inside the warm wall. Read more.

Littleton, City of - Recent update clarifies that a mid-roof inspection for asphalt and concrete/clay tile roof coverings is required. Pre-roof inspections are no longer required. A minimum of 25% and a maximum of 75% of roof covering material, and 100% of all underlayment and flashings, is required to be installed at the time of performance of the required mid-roof inspection. Read more.
Have you heard of any upcoming building code changes with any of the municipalities you work with? Please share them with us by emailing the BC&S Committee via Debbie at debbie@coloradoroofing.org.
---
GET YOUR FREE ROOFING CODE REPORTS
This is a valuable member benefit. Simply sign into your CRA member portal to receive instant access to free reports that hold the most valuable address specific building codes for roofers.

Ready to get started? Click below to pull your first report!
* If you don't know your CRA login, click here for instructions on how to activate/create your account.
** You can pull more than one report at a time, but you must return to the CRA Code page to enter each address.
WELCOME to 1 New Members(s)…
Meet our newest members who joined this past month.
6422 S Quebec St. | Centennial, CO 80111 | 720.296.0000

Roofing Contractor - Res/Comm
---
Opioid Awareness | Roofers in Recovery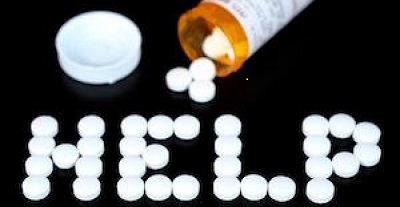 Aug 31 was Opioid Awareness Day and we wanted to follow-up with a message from Roofers in Recovery who exhibited with us at the 2021 CRA Trade Show.
Statistics- before 2020, the Center for Disease Control reported approximately 20 million people in the United States had a serious addiction to drugs and/or alcohol. In other words, 1 in every 16 people in the USA struggled with substance abuse – this was reported before the immense stressors from a global pandemic. Experts are already seeing huge increases in all forms of abuse. Addictions have risen to epidemic levels.
What for some people is a normal activity - a beer with friends after work, a glass of wine with dinner, a minor injury that requires a prescription for pain killers - for others can become the beginning of a living nightmare. If the numbers for individuals that struggle from substance abuse aren't alarming enough, every 1 of the 20 million addicts has family members, friends, and work associates that are also affected by addiction. Substance abuse results in loss of motivation, loss of income, lethargy, missing work, unaccounted time, and damage to primary relationships as the addiction eclipses everything else of value.
There is hope. There are solutions. Substance abuse doesn't carry the negative stigma it once did and hundreds of thousands of addicts have recovered and are living healthy, fulfilling, and productive lives. It takes a desire to overcome, a willingness to take the hard steps, and to be surrounded by others who are already on their own recovery path.
Roofers in Recovery is a 501c3, non-profit organization started by Paul Reed, President and Founder of Roofers in Recovery, who at one time struggled with addiction and has succeeded in overcoming his addiction. If you are struggling with addiction, or know someone who is, please reach out to Paul Reed and/or Roofers in Recovery, www.roofersinrecovery.com. The path to freedom is waiting.
---
NWiR and NCCER announce collaboration to promote roofing industry
National Women in Roofing (NWiR) is pleased to announce an agreement with the National Center for Construction Education & Research (NCCER) to mutually support each other's organizations as they both seek to promote the roofing industry.
"We know that representation matters when talking to people about why roofing is such a great industry, and it particularly matters when trying to recruit traditionally underrepresented populations" explained Brenna Driver, Area Sales Manager, Owens Corning; and member of the NWiR Board of Directors and Chair of the Industry Recruitment Committee. "That's why we are also embarking on a photography project called "Women on the Roof" so that we can increase our content of NWiR members working on the roof, on the jobsite, and in their field and provide these photos to NCCER and other interested organizations."
In addition, NWiR will support NCCER and other organizations through participation in the nationwide Careers in Construction Month (CICM), a campaign held every October to increase public awareness of construction careers, inspire the next generation of craft professionals and make an impact on the perceptions of a career in construction.
Learn more at www.nationalwomeninroofing.org.
---
CRA Webinar Recordings | Available for Purchase
Members $10 | Non-Members $25
Note: Pinpoint educational webinar information is kept on the CRA Education page of our website. Check this page for update and hand-out materials.
NATIONAL NEWS FROM NRCA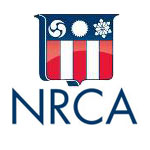 National Update: Worth sharing …
NRCA's National Legal Resource Annual Virtual Legal Conference | Oct 14-16
Roofing Issues: Decks to Dockets, will be moving forward virtually on Oct. 13-15. CEOs, owners, COOs, human resources professionals, safety directors, training directors, on-staff legal counsel, office managers and project managers are encouraged to attend and learn from some of the industry's brightest experts and thought leaders in an interactive learning platform that's convenient and cost-effective from any device!
Attendees can register for each day of programming or take advantage of discounted pricing with our legal conference bundle offer—a 25% savings! In three days, you will:
Receive 10+ hours of in-depth legal, technical and business information you won't find anywhere else for only $175—an outstanding price for such invaluable legal education.
Learn from the roofing industry's brightest industry experts without leaving your office.
Maximize your company's productivity by gaining at least five great ideas you can implement immediately.
Save money by learning from the comfort of your home or office and choosing any or all the sessions you need!
Register today by clicking here. For more information about this year's virtual legal conference, please contact Alison LaValley (alavalley@nrca.net), Anne Schroeder (aschroeder@nrca.net) or Janice Davis (jdavis@nrca.net) at (847) 299-9092.
---
10@10 National Advocacy Update for September
Infrastructure Investment and Jobs Act passes the Senate. On Aug. 10, the Senate passed a roughly $1 trillion infrastructure bill with a bipartisan vote of 69-30. This legislation has been closely tied with a Democrat-led effort to pass a $3.5 trillion spending bill. The House of Representatives is negotiating the sequence of the bills, with moderate members locking in a promise of an infrastructure vote by Sept. 27.
House and Senate approve Budget Resolution. On Aug. 24, the House passed a Budget Resolution for 2022 (S. Con. Res. 14) on a party-line vote with all Democrats supporting and Republicans opposing, as the Senate did previously. Passage of the resolution sets in motion the development of a $3.5 trillion "human infrastructure" package, a key priority of the Biden administration.
Deferred Action for Childhood Arrivals and Temporary Protected Status fixes could be included in $3.5 trillion bill. House and Senate Democrats have proposed including several immigration provisions in the budget reconciliation bill being drafted by lawmakers.
Modifications to the 179D commercial buildings energy-efficiency tax deduction. Congress is considering changes to the 179D tax deduction that may improve the deduction's utility for the installation of energy-efficient roof systems.
Historic tax hikes could be coming soon. Congress has taken the first step in enacting one of the largest tax increases ever considered. These tax hikes are being marketed as "modest" and a "middle ground," but for roofing industry employers, they could be significant.
Can employers mandate COVID-19 vaccination? The short answer is yes, with some exceptions. The Equal Employment Opportunity Commission released information May 28 to help employers understand questions arising under the federal equal employment opportunity laws, which included vaccination requirements for employees.
Democrats have the majority on the National Labor Relations Board. David Prouty, a Democrat appointed by President Biden and recently confirmed by the Senate, was sworn in as a member of the National Labor Relations Board Aug. 28. This new majority will create the opportunity to reverse positions taken during the Trump administration.
Congress enters a chaotic September filled with must-pass bills. Congress often waits until the last minute to approve must-pass pieces of legislation, such as government funding. Unfortunately, with less than 15 days left on the legislative calendar before the federal government's fiscal year ends Sept. 30, Congress must act quickly.
ROOFPAC holds successful 2021 IRE event in Las Vegas. ROOFPAC partnered with National Women in Roofing to host "An Evening in Las Vegas" during the 2021 International Roofing Expo® in Las Vegas to help raise critically needed funds to support its mission of electing more pro-business candidates to Congress.
ROOFPAC announces Emerging Leaders Club. This month, ROOFPAC—the only PAC solely dedicated to advocating for the roofing industry—is excited to launch the Emerging Leaders Club, which joins two long-standing donor member clubs, each with their own unique benefits.
Source: NRCA.NET
MEMBER BENEFITS & TOOLS
This month's highlighted member benefits and tools
ADVISORY NOTICE: Roofing Contractors Must Not Act as Public Adjusters – Check Your Contract Language
The CRA Board of Directors has issued an advisory with additional information and details about these public adjuster clauses we have seen being used in Colorado that basically state that the roofing contractor may negotiate or act as a public adjuster on behalf of the owner. This is against Colorado's Residential Roofing Law (SB38) and it is required that you must be a licensed public adjuster before you take on this role. Click here to view the advisory.
Concerning Ladder Liability. Help us in educating consumers and concerned citizens about the liability and risks involved with unattended ladders set for inspectors.
CRA Safety Group Workers' Comp Program. Receive a 4%-upfront discount, group or individual loss history dividend calculation and much, much more. Members of the program automatically belong to the CRA Safety Group whose focus is on continuing safety education and training and improving safety in the roofing community. In partnership with Moody Insurance Agency and Pinnacol Assurance. Call Kim Burkhardt. at 303-824-6600 to receive additional information regarding this program.
RoofersCoffeeShop Free Classified Ad. RoofersCoffeeShop is the premier networking site in the roofing industry, helping contractors find information, materials, services, tools, labor and training in one place. Share ideas and stories in our RCS Forum, and visit their classified ads section to sell and find items and get help. Use promo code CRA for your FREE classified ad.
Colorado Contractors Legislative Advocacy Coalition - CRA partners with several other construction associations to make our voices heard as joint members of the Colorado Contractors Coalition. Together we have successfully passed legislation including payment reform (public and private to 5%), bonding requirements, pro-rata liability and construction defect reform policies. Check out the CCC website for more information and to keep up with our CURRENT advocacy efforts.
---
Delivery of the E-Newsletter to Your Inbox
To guarantee delivery of the newsletter to your e-mail inbox each month, we ask that you add Debbie Hathorne to your address book using the following email: debbie@coloradoroofing.org. By adding this address to your contact list, we hope to avoid spam blockers/junk mail folders and ensure your receipt of the CRA newsletter in your inbox each month. Thank you.
---
© 2005-2021- Colorado Roofing Association