December 2018 Newsletter
Date posted
December 15, 2018
To Our Members! You are the foundation of CRA's success, growth and progress each year. As we come to the close of another year, we gratefully pause to say "THANK YOU" and to wish you a beautiful Holiday Season and a year of good health, happiness and prosperity.
"May your walls know joy, may every room hold laughter, and every window open to great possibility." -Mary Anne Radmacher
Jeff Johnston, Debbie Hathorne & The CRA Board of Directors
PRESIDENT'S MESSAGE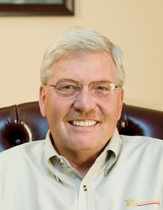 Greetings to all,
Well in a few weeks 2018 will be in the rear-view mirror. It always amazes me how quickly each year passes by. But when you're going 80 miles an hour 6 days a week you kind of understand it. Many years ago, I had an older wiser general contractor tell me to slow down, he said you always are running with your head-cut off. He said go to your jobs, sit down and look at everything -- details, the view, your help -- then take a deep breath. It was great advice, but did I follow it? Of course not. But I am older now and use the advice and try to give it to my millennials who, like me, don't listen to anyone.
So on to CRA business. 2018 was a good productive year for the CRA. To start with our legislative committee/coalition group has been able to help defeat legislation that would have been detrimental to our industry and supported bills that help us. We have had great success at our training center throughout the year. All of our fundraisers - golf tournament, clay shoot and TopGolf - have hit our budget expectations and then some. We also did a lot of work on the green roof initiative and we made positive gains on negotiating a horrible proposition to getting something that works for our industry. The last big item that we're making progress is our push to get everyone involved in the CRA through our CIU program. Again, this program is important to our organization to keep us stronger and continue to be successful. I could go and on about all the other accomplishments, but I will wait until the Awards Dinner.
On one other note, I want to thank four outgoing board members for twenty-seven combined years of dedicated service to the CRA as Board Directors & Officers. They are Brad Evans, Advanced Roofing Technologies (9 years), Rick Rosendahl, B&M Roofing of Colorado (8 years), Jeff Patch, Premium Panels (7 years) and Dan Krus, previously with Black Roofing (4 years). These guys have given great leadership and dedication to the CRA and will be sorely missed.
Lastly, I would like to wish everybody a safe and happy holiday. We will see you all in 2019!
Jeff Johnston
The Roofing Company
CRA President
---
THANK YOU to our 2018 Sponsors!
| | |
| --- | --- |
| 2018 Industry Leader Sponsors | |
| A to Z Roofing | GAF Materials |
| ABC Supply Co. | GCP Applied Technologies |
| Academy Roofing, Inc. | Gulfeagle Supply |
| Advanced Roofing Technologies | Interstate Roofing |
| APOC | Johns Manville |
| Arapahoe Roofing & Sheet Metal | K & P Roofing LLC |
| Architectural Sheet Metal & Panels | Malarkey Roofing Products |
| B & M Roofing of Colorado | Moody Insurance Agency |
| Beacon Roofing Supply | Owens Corning |
| Black Roofing, Inc. | Pinnacol Assurance |
| Daly & Black P.C. | Premium Panels |
| CertainTeed | RoofLine Supply |
| Elite Roofing | SPEC Building Materials |
| Elite Roofing Supply - CO, LLC | Tamko Building Products |
| Flatiron Steel | Tecta America - Colorado |
| Flynn Southwest LP | The Roofing Company |
| Front Range Roofing Systems | |
| 2018 Silver Sponsors | |
| Alpine Roofing Co., Inc. | GBS Enterprises Roofing |
| American Roofing Supply | RTP Roofing Co. |
| Boral Roofing | Schafer and Company |
| Boulder Roofing, Inc. | Sheffield Metals |
---
EVENT ANNOUNCEMENTS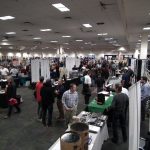 TRADE SHOW | Thursday, January 24, 2019 | Call for Vendors – CRA's trade show is designed to provide an educational exhibit of the equipment and materials used in the roofing and associated industries; to provide a platform in Colorado for exhibitors to meet and network with customers and potential customers on a one-on-one basis; to distribute information on new products and services; and to provide the opportunity for attendees to compare existing products and services.
We are looking for vendors to be a part of the shows continued success. Whether you want to showcase your products and services or build your company image, the 2019 CRA Trade Show is for you. Sign up today for this low-cost opportunity to meet face-to-face with your customers and prospects.
ACT NOW to save money… our EARLY BIRD pricing deadline ends DECEMBER 23, 2018.
VENDORS – REGISTER ONLINE NOW.
---
Click here to view the full 2018 Event Calendar – calendar includes additional event dates, member luncheons, pinpoint seminars, Training Center courses, etc.
---
CODE NOTICES & UPDATES
The following city and/or counties have made updates this past month. Please log-in to the Code Guidelines to see their updates.
City of Longmont -The City of Longmont will be adopting the 2018 International Codes in late 2018, to be effective January 1, 2019. For more information on the adoption process, please visit the City of Longmont Building Code Update page.
Larimer County - As part of a triennial process of adopting the most current building codes, the Larimer County Building Division is proposing adoption of the 2018 International Codes with local amendments, to replace their 2015 codes. Developed with the help of a public-private Code Review Committee, the code amendments are going to be heard by the Planning Commission and Board of County Commissioners and are proposed to take effect January 1, 2019. If you have questions, comments or concerns, contact Building Official Eric Fried at efried@larimer.org or 498-7705.
---
Have you heard of any upcoming building code changes with any of the municipalities you work with? Please share them with us by emailing the BC&S Committee via Debbie at debbie@coloradoroofing.org.
The CRA Building Code & Standards Committee is tasked to represent our members in code, inspection and enforcement issues related to the roofing industry and to facilitate improved communication between the roofing industry and Colorado Building Departments and Code Officials. Through the Code Guidelines on the CRA Website and in this monthly column, committee members share Building Department news and updates.
---
ITEMS OF NOTE
WELCOME 2 New Members(s). Accurence, 305 S Arthur, Louisville CO 80027, Ph: 303-523-6483 (Trade Service – Technology) and Heritage Metal Systems, 4155 Highway 6, Dotsero CO 81637, Ph: 970-712-0758 (Manufacturer)
---
Announcing the 2019-2020 Board of Directors – Please congratulate the following individuals who were voted in as the 2019 CRA Board of Directors at the November 15, 2018 Membership luncheon. The willingness of each of these individuals to share their time for the benefit of our industry and our community is greatly appreciated.
Officers for the 2019 elected term include President Jeff Johnston, The Roofing Company; Vice-President pro tem, Ray Phillips, RTP Roofing and Secretary/Treasurer Mark Bellitt, Arapahoe Roofing & Sheet Metal.
Directors for the 2019 term include: John Cook, Tecta America Colorado; Sue Girard, Johns Manville; Amy Hawkins, Boulder Roofing; Jeff Roy, CRW, Inc.; Mike Lesisko, Elite Roofing Supply; Suzie Boyd, Academy Roofing, Inc.; Dennis Sowatzke, Drexel Metals; Lacey Trokey, Black Roofing, Inc. and Alex Van Schmidt, Flynn BEC LP.
---
Thank you, outgoing board members!
A BIG THANKS to Outgoing Board Members | As we look to the start of 2019, we also say farewell to four long-term board members. Please join me in thanking Brad Evans, Dan Krus, Jeff Patch and Rick Rosendahl for their commitment, dedication and service to you and the CRA these past several years! I apologize in advance if I miss speaking to any of the many, many ways in which these four have contributed to the CRA.
Before I thank each of you individually, I want to express my sincere gratitude to all of you for your service. Board service is the toughest volunteer role, and all of you took on your Board duties with dedication, grace and sincerity. You took careful deliberations on matters before the board even when decisions were difficult. As you look back on your time with us, please know that our achievements would not have been possible without you! With heartfelt thanks, Debbie Hathorne.
Brad Evans – Brad Evans, Advanced Roofing Technologies, joined the Board back in 2009 and has served the Board faithfully for the past 9 years; first as a director and then as our President in 2014 and 2015. Brad has volunteered on the Public Relations, Membership, Awards and Trade Show Committees. During his tenure as President, Brad's goal was to raise the standard by which our industry is viewed and operates. He focused mainly on the 'image' part of our mission statement. Since joining the PR committee, he brought on marketing companies to track our SEO rankings, oversaw 3 website overhauls and has more than doubled the traffic to our website with a 130% increase in unique visitors over eight years. This is a big deal since our advertising budget has been, on average, less than $50,000. For those of you with marketing budgets, you'll know that this is just a drop in the bucket. We have since helped him and the PR Committee with the formation of the Sporting Clay Tournament of which the funds raised go directly to advertising and educating consumers on selecting a trusted roofer.
In addition, Brad has worked alongside other past Presidents towards updating our membership requirements including a two-year wait period for new roofing businesses, new education requirements that require roof knowledge, submission of business references and specifically strengthening our Code of Ethics. Brad made an effort to constantly acknowledge CRA's different committees and to show appreciation for the volunteers and their accomplishments. Brad will remain on the PR and Membership committees and work to continue to raise the standard by which our industry is viewed and operates. Brad, you are a true "servant leader" and we thank you your time and commitment these past 9 years!!
Dan Krus – Dan joined the CRA Board of Directors in 2015. Serving on our Education/Training committee and as Safety Committee Chair during his tenure. Dan has always provided thoughtful feedback on Board issues and was the first one to volunteer to attend job fairs and to reach out to school counselors on CRA's behalf for our workforce efforts on the Education/Training Committee. Dan is a safety guy and as such is passionate about safety. As an Environmental, Health and Safety Director he was able to lend his knowledge of the field at our Safety Group meetings and started CRA down the path of safety training with the formation of our CRA Safety Pilot Task Force in 2018. We need more guys like him keeping us mindful and safe and we thank Dan for volunteering to serve CRA.
Jeff Patch – Jeff Patch, Premium Panels, joined the Board in 2011. Over the past 7 years, he has represented the metal side of our industry well and with dedication. He has served as the Golf Tournament co-chair all these years and was an integral part of launching the CRA Training Center back in 2012 while serving on the Education/Training Committee. During his term on the golf committee we were able to expand the player field to 216 players and he worked hard alongside the other committee members to keep the tournament fresh and enjoyable for our participating members each and every year. Jeff has been integral to the important advances we have made during his time on the Education/Training committee, particularly in the area of metal roofing. Jeff's behind the scenes work in forming the curriculum for the metal section of the Introduction to Roofing class and later on our 2-day advanced metal course is something we can be truly thankful for. Outside of his committee work, Jeff has also tirelessly given his time and resources to our CRA community service projects each year through material donations and for use by our students at the CRA Training Center. Jeff plans to remain an instructor for the Training Center and will continue to help us plan future Golf Tournaments. Jeff, you thank you so much for your unique and valuable insight these past 7 years and your dedication to the CRA.
Rick Rosendahl – Rick Rosendahl, B&M Roofing of Colorado, joined the CRA Board of Directors in 2010. Serving as a board officer beginning in 2012 as your Secretary/Treasurer, Rick has also volunteered as the Co-Chair on the Golf Committee as well as serving on the Government Relations and Membership committees. When decisions need to be made, you can always count on Rick to speak up, get to the root of the problem with important questions, and be unafraid to directly challenge majority opinion. As your board Secretary/Treasurer for these past six years, we can thank Rick for keeping a watchful eye on CRA's finances and the consistency and stability we have had throughout his tenure. Rick was an integral part of our push for State Registration back in 2011 (and 2012) and has spent countless hours over the years serving on the Government relations committee reviewing bill language and helping us disseminate it to the membership. Along with Jeff Patch, these two have co-chaired one of our memberships favorite events by providing members with a break from the long, busy summer workload for a day of fun and camaraderie on the golf course. These past eight years, Rick has also been committed to improving the image, ethics and safety of the roofing industry. He has worked towards these commitments by serving on the membership committee and being a part of the CRA Work Comp Safety group program. He plans to remain on the Membership and Golf committees. Rick is dedicated and committed to the roofing industry and we have benefited from his expertise in so many ways. Thank you, Rick!!!
---
SAFETY SPOTLIGHT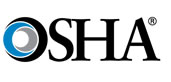 Final Rule on Crane Operator Certification Requirements - The U.S. Department of Labor's Occupational Safety and Health Administration (OSHA) published a final rule today that clarifies certification requirements for crane operators, and maintains the employer's duty to ensure that crane operators can safely operate the equipment. The final rule will maintain safety and health protections for workers while reducing compliance burdens. Under the final rule, employers are required to train operators as needed to perform assigned crane activities, evaluate them, and document successful completion of the evaluations. Employers who have evaluated operators prior to December 9, 2018, will not have to conduct those evaluations again, but will only have to document when those evaluations were completed. Read more here.
---
OSHA's TOP 10 CITATIONS of 2018 . . . The Occupational Safety & Health Administration announced its list of the agency's top 10 violations for fiscal year 2018 on Oct. 23. The list was announced by Patrick Kapust, OSHA's Deputy Director of the Directorate of Enforcement Programs. Kapust gave the list of violations in reverse order and included the violated regulation and the number of violations based on preliminary data..
The top 10 violations seen by OSHA in fiscal year 2018 are as follows:
10. Personal Protective and Lifesaving Equipment—Eye and Face Protection: 1926.102, with 1,536 violations
9. Machine Guarding: 1926.212, with 1,972 violations
8. Fall Protection—Training Requirements: 1926.503, with 1,982 violations
7. Powered Industrial Trucks: 1910.178, with 2,294 violations
6. Ladders: 1926.1053, with 2,812 violations
5. Lockout/Tagout: 1910.147, with 2,944 violations
4. Respiratory Protection: 1910.134, with 3,118 violations
3. Scaffolds—General Requirements: 1926.451, with 3,336 violations
2. Hazard Communication: 1910.1200, with 4,552 violations
1. Fall Protection—General Requirements: 1926.501, with 7,720 violations
The top 10 violations accounted for an estimated total of 32,266 violations, based on preliminary data for FY 2018. Kapust reminded those in attendance that these numbers were only for the federal agency, and did not include violations found by state enforcement agencies.
According to Kapust, FY 2018 is the first time that Personal Protective and Lifesaving Equipment—Eye and Face Equipment and Fall Protection—Training Requirements have appeared in the list of top 10 violations.
Source: OSHA.gov
CRA TRAINING CENTER
"SNOW DAY" RENTAL AVAILABLE – Snow has started to fly! We want to remind members that they can take advantage of our SNOW DAY rental. Do you keep failing inspections for the same reason? Do you need to work on improving a specific roofing technique, learn a new application or train a new crew? Turn your next snow day into a productive way to improve on installation techniques. CRA's training space offers you a 'roofer friendly' indoor environment with class space for up to 30 individuals. The CRA Training Center is located at 1660 Jasper Street, Unit I in Aurora, CO and is designed specifically for roofers and roofing applications. The space can be used for all types of steep and low slope materials and roofing systems. You or your foreman become the instructor. We provide the space and mock-ups and you provide your own materials, supplies, tools, etc. This is a half-day rental with time for set-up, tear-down/clean-up and is contingent on date availability. The cost to rent is $500 with a $200 refundable damage deposit. You will be required to sign a rental agreement. Contact Debbie Hathorne for more information/details.
---
COLORADO LEGISLATIVE WATCH
We continue to monitor legislative issues at the state and local level along with public policy processes and municipal & county policy issues. We have two short items to share this month before the beginning of the 2019 legislative session.
Colorado
FUNDRAISING EVENT: CRA, ASAC, NUCA and RMSCA held our combined "Drive for the Stars Golf Tournament" on Tuesday, November 13, 2018 at TopGolf – Centennial. We had over 140 participants and raised over $13,000 to use for our joint legislative efforts in 2019. A big thank you to all of you from CRA who donated and participated!
National
ROOFING DAY IN D.C. 2019 | CAPITOL HILL FLY-IN | April 3-4, 2019 – Mark your calendars, the date has been set! The NRCA-organized Roofing Day in DC will take place on April 3-4, 2019. Last year NRCA, CRA, and other members of the construction industry got together in Washington, D.C. to talk to leaders in Congress about issues that affect our industry. For last year's event, over 400 professionals from as far away as Alaska and Hawaii rallied to make their "one voice" heard. To register or learn more about Roofing Day in D.C. 2019 and view NRCA's latest video!
Jeff Johnston
The Roofing Company
CRA President
---
NATIONAL NEWS FROM NRCA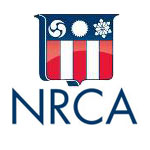 National Update: Worth sharing … from Reid Ribble & NRCA.
As December arrives and 2018 comes to a close, it brings a natural reflection of what the year has brought and also what lies ahead. For NRCA and our industry, I'm encouraged and optimistic.
Much of this past year (and a few before it) has been spent developing NRCA ProCertification.™ And as we look back at the work that's gone into it, we can now see its future. Later this month, the application process for the first three certifications will be available. After years of development, NRCA is now only a few short weeks away from officially starting the first installer certifications in our industry's history.
We will have a mechanism in place to certify those skilled tradesmen and tradeswomen who have the knowledge, skills and experience to be designated as true professionals in our industry. Consumers, manufacturers, contractors, governments and insurance bodies will be able to independently verify a worker on a job site has been trained and tested for the job he or she has been hired to do. This is a revolutionary development, and it's exciting it's so close to commencement.
NRCA recently concluded our annual Fall Meetings in Chicago, and the mood among members was upbeat and enthusiastic. Our Industry Image and Outreach Committee continued its work on a member toolkit for you to be able to use in local markets with schools, guidance counselors and job fairs. Being able to present our industry to prospective workers, parents and schools is an important step in improving the outside perspective of our field. We know all the opportunities that can come from a career in roofing, but others are unaware or skeptical. NRCA is establishing the building blocks to change that perspective. Getting guidance counselors armed with facts and data and breaking down their biases can improve our pipeline of future talent and workers.
Other industries successfully do this, but we haven't yet. One avenue to improve our visibility is Skills USA, a career and technical student organization that engages with nearly 400,000 college, high school and middle school students enrolled in trade or other skilled service occupations. The Industry Image and Outreach Committee received a briefing and presentation on Skills USA and what it's doing to promote and foster careers in the trades. Roofing doesn't have a formal role within Skills USA, but it should. The construction industry at large is present and engaged, but roofing has been noticeably absent. The committee and the Roofing Alliance are examining ways to partner with Skills USA to begin the process of having our story presented to those students who may be prime candidates for a roofing career.
Our technical committees worked for days on a host of issues and updates. The Manual Update Committee is already on draft two of the 2020 volume of The NRCA Roofing Manual and incorporating recommendations by the SPF Task Force. The Installation Review Task Force met and reviewed installation instructions for EPDM systems. The Technical Operations Committee received updates about the ongoing research about concrete moisture. This issue has been significant for the industry, and the research is proving incredibly valuable in documenting the effects of moisture on concrete decks. Look for further updates and data in the months ahead.
NRCA's Insurance Board of Governors received a report addressing a number of troubling court rulings and insurance changes that affect our industry. NRCA is going to be proactive in working with CNA and industry insurance providers to ensure the policies being offered are covering your needs and reflect the changing landscape of legal rulings.
Reid Ribble
---
Member Benefits & Tools
This month's highlighted member benefits and tools.
ADVISORY NOTICE: Roofing Contractors Must Not Act as Public Adjusters – Check Your Contract Language
The CRA Board of Directors has issued an advisory with additional information and details about these public adjuster clauses we have seen being used in Colorado that basically state that the roofing contractor may negotiate or act as a public adjuster on behalf of the owner. This is against Colorado's Residential Roofing Law (SB38) and it is required that you must be a licensed public adjuster before you take on this role. Click here to view the advisory.
Concerning Ladder Liability. Help us in educating consumers and concerned citizens about the liability and risks involved with unattended ladders set for inspectors.
CRA Safety Group Workers' Comp Program. Receive a 4%-upfront discount, group or individual loss history dividend calculation and much, much more. Members of the program automatically belong to the CRA Safety Group whose focus is on continuing safety education and training and improving safety in the roofing community. In partnership with Moody Insurance Agency and Pinnacol Assurance. Call Kim Burkhardt. at 303-824-6600 to receive additional information regarding this program.
---
Delivery of the E-Newsletter to Your Inbox
To guarantee delivery of the newsletter to your e-mail inbox each month, we ask that you add Debbie Hathorne to your address book using the following email: debbie@coloradoroofing.org. By adding this address to your contact list, we hope to avoid spam blockers/junk mail folders and ensure your receipt of the CRA newsletter in your inbox each month. Thank you.
---
© 2005-2018 - Colorado Roofing Association