December 2019 Newsletter
Date posted
December 19, 2019

PRESIDENT'S MESSAGE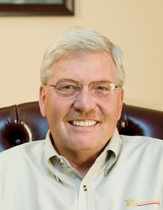 Greetings to everyone,
Well here we are in December and in a few more weeks we can stick a fork in 2019. This year was a successful one for us at TRC and for the CRA. I am not going to bore everyone at this time about all the accomplishments that CRA got done this year but the list is long and you will get to hear about everyone one of them from me at the Awards Dinner on Feb. 20th. I know all of you can't wait!
One thing I do want to say at this time, is to thank all of you for being members of the CRA and all the hard working and dedicated people that are on the board, committees and all of our sub-committees and trainers that teach at our training facility. I especially want to thank our out-going board members that have dedicated so much time and effort for the CRA. These folks are Ray Phillips with RTP Roofing, Amy Hawkins with Boulder Roofing and Sue Girard with John Manville. You guys have been incredible leaders for the CRA and will be sorely missed from the Board.
As for CRA roofing business, I want to thank Stephen Phillips for the great presentation on Dec 12 regarding contract clauses and contractor liability. Stephen speaks from a position of vast experience using real scenarios and is respectful of all questions asked. He brings a vast knowledge that I along with many other members certainly appreciate.
The other big thing we are working on besides gearing up for the January 23 Trade Show and getting the Awards dinner organized and ready to go relates to the legislative coalition that we are a part of. Recently, we sent an email asking members for their retainage stories. We are working hard to get legislation passed that will mandate that all private sector work match public sector language so you can only hold 5% retainage. If you are like us, the retainage we have on the books is 25-35% of our total receivables right now. We need your help! We are asking members to please email letters and documentation to Debbie's attention on the hardship that 10% retainage has on our companies (see more in Legislative Watch Below). Once the new year starts, we will be working hard on this bill with our partners down at the capital.
With that final plea for help in 2019, I end this year with a wish that everyone stays safe this holiday and for each of you to have a Merry, Merry Christmas with your Friends and Family.
Jeff Johnston
The Roofing Company
CRA President
---
A BIG THANK YOU to our 2019 Sponsors!
| | |
| --- | --- |
| 2019 Industry Leader Sponsors | |
| A to Z Roofing | Front Range Roofing Systems |
| ABC Supply Co. | GAF Materials |
| Academy Roofing, Inc. | GCP Applied Technologies |
| Advanced Roofing Technologies | Gulfeagle Supply |
| American Roofing Supply | Horn Brothers Roofing, Inc. |
| APOC | Interstate Roofing |
| Arapahoe Roofing & Sheet Metal | Johns Manville |
| Architectural Sheet Metal & Panels | K & P Roofing LLC |
| B & M Roofing of Colorado | Malarkey Roofing Products |
| Beacon Roofing Supply | Moody Insurance Agency |
| Black Roofing, Inc. | Owens Corning |
| Boral Roofing | Pinnacol Assurance |
| Boulder Roofing, Inc. | Premium Panels |
| CertainTeed | SPEC Building Materials |
| Daly & Black P.C. | Supreme Roofing Done Right, LLC |
| Elite Roofing | Tamko Building Products |
| Elite Roofing Supply - CO, LLC | Tecta America - Colorado |
| Flatiron Steel | The Roofing Company |
| Flynn BEC LP | |
| 2019 Silver Sponsors | |
| Alpine Roofing Co., Inc. | Schafer and Company |
| Cleasby Manufacturing | Sheffield Metals |
| F-Wave | Superoofs |
| RTP Roofing Co. | |
COLORADO LEGISLATIVE WATCH

Legislative Update
We continue to monitor legislative issues at the state and local level along with public policy processes and municipal & county policy issues. We have a few items to share this month before the beginning of the 2020 legislative session.
Colorado
Retainage | We need your stories!!

CRA along with our coalition partners; American Subcontractors Association of Colorado, Rocky Mountain Steel Construction Assn and National Utility Contractors Assn of Colo will be introducing legislation at the 2020 Colorado Legislative session to reform PRIVATE retainage to mirror PUBLIC retainage statute of 5%.

We need statements from our members that speak to the IMPACT of retainage on their business. Considerations are: cash flow, business development, receivables/aging, line of credit, employee pay increases/benefits, new hires etc.

Please share your stories so we can share them with legislatures. Email to Debbie Hathorne with your STATEMENT OF IMPACT OF RETAINAGE. Please include your business name and address and home address as part of your statement. The reason we are asking is because it is our goal to gather statements from across the state that represent each house/senate district in Colorado. We will not share your home address, but plan to compile statements and provide legislators your name, business name and your statement of impact.
THANK YOU! THANK YOU!
CRA, ASAC, NUCA and RMSCA held our combined "Drive for the Stars Golf Tournament" on Thursday, November 21, 2019 at TopGolf – Thornton. We had over 160 participants and raised over $15,000 to use for our joint legislative efforts in 2020. A big thank you to all of you from CRA who donated and participated in our fall fundraiser.
---
National
ROOFING DAY IN D.C. 2020 | CAPITOL HILL FLY-IN | April 21-22, 2020. Mark your calendars -- the NRCA organized Roofing Day in DC will take place on April 21-22, 2019. Plan to attend. Last year NRCA, CRA, and other members of the construction industry got together in Washington, D.C. to talk to leaders in Congress about issues that affect our industry. For the last two years, over 400 professionals from Colorado and as far away as Alaska and Hawaii rallied to make their "one voice" heard. Register or learn more about Roofing Day in D.C. 2020 and view NRCA's latest video!
Last, if you are aware of any specific legislation coming up in 2020 that will affect our industry, please contact me so that we can follow and share with the membership. With your help, we can continue to work together for positive changes in the roofing industry.
Jeff Johnston
The Roofing Company
Gov't Relations Committee Chair
EVENT ANNOUNCEMENTS
Come find out what's new in Colorado's roofing industry.
35th Annual
Thursday, January 23, 2020
11 am – 3 pm
The Denver Mart – Plaza Hall
451 E. 58th Ave (I-25 & 58th Ave)
The CRA Trade Show is a great chance to catch up on the latest industry trends, to make important contacts with suppliers and to compare existing products and services. The trade show offers a great networking opportunity for you to make and reaffirm business and personal contacts while educating you and your employees on the newest in Colorado's roofing industry. Admission is Free, but we do ask that you register in advance. (Member CIUs = 1 per person.)
Free Admission - Must Register to Attend - Click here
Note: Vendor Space is sold out as of 12.18.19.
---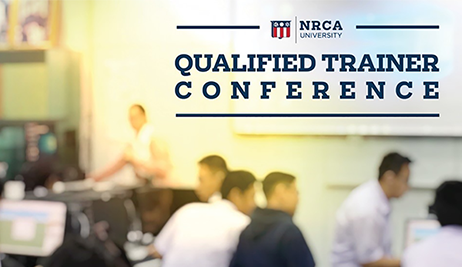 NRCA's Qualified Trainer Conference Coming to Denver, Sponsored by CRA
Finding and retaining quality workers continues to be a major issue for those in the roofing industry.
What companies are missing—and what they truly need—is proper worker training and coaching by a qualified professional.
When it comes to training, some contractors just keep doing what they have been doing for years, not realizing these old methods don't work well. For example, they will:
Take inexperienced workers and try to make them highly productive as quickly as possible even though no one on the crew is equipped to provide proper training and mentoring
Try to provide training but find they are too busy, it is too costly, or it is too hard to get through to new employees
Wait to see whether employees will stay with the company for a few months before investing in training
It is time for a new way of thinking about training. By offering exceptional training to new hires and midcareer workers, you will help retain existing employees and attract new ones. Employees will stay because they are being trained, rather than leave because they are not.
To that end, NRCA has developed its Qualified Trainer Conference, a state-of-the-art, two-day classroom and hands-on educational program that gives your employee(s) the tools they need to become exceptional trainers while also gaining access to NRCA's training resources. An NRCA Qualified Trainer:
Is equipped to take shop-quality training efforts to active job sites with no loss of productivity
Focuses on the most critical elements of skills training to successfully reach and teach novices and new hires
Knows how to make training on rain days and during winter months effective and productive
Exceptional Training. Exceptional Reward.
Take advantage of the convenience of having an NRCA training offered right here in Colorado. You'll also want to ACT NOW to take advantage of Early Bird Pricing that ends Jan 7th!
Tuesday & Wednesday | JANUARY 28-29, 2020

CRA Training Center

1660 Jasper St. Unit I | Aurora CO 80011

8:00 a.m. - 5:30 p.m.
For more information or to register to attend, select "Register Now" link below.
---
Click here to view the full 2019 Event Calendar – calendar includes additional event dates, member luncheons, pinpoint seminars, Training Center courses, etc.
ITEMS OF NOTE
WELCOME 2 New Members(s)…
Atlantic Coated Papers Ltd., 1605 McEwen Dr, Whitby, Ontario, CANADA L1E OE3, Ph: 416-299-1675 (Manufacturer) and Marrick Industries LLC dba Elite Construction, 800 East 64th Ave #7, Denver CO 80229, Ph: 720-446-9633 (Roofing Contractor - Comm/Res).
---

Announcing the 2020 Board of Directors
Announcing the 2020 Board of Directors – Please congratulate the following individuals who were voted in as the 2020 CRA Board of Directors at the November 14, 2019 Membership luncheon. The willingness of each of these individuals to share their time for the benefit of our industry and our community is greatly appreciated.
Officers for the 2020 elected term include President Jeff Johnston, The Roofing Company; Vice-President, Suzie Boyd, Academy Roofing, Inc. and Secretary/Treasurer Mark Bellitt, Arapahoe Roofing & Sheet Metal.
Directors for the 2020 term include: John Cook, Tecta America Colorado; Cliff Davis, Drexel Metals; Guy Mumford, Kudu Roofing; Jeff Roy, CRW, Inc.; Mike Lesisko, Elite Roofing Supply; Jeremy Wangerow, Advanced Roofing Technologies; Scott Patz, Rocky Mountain Reps; Lacey Trokey, Black Roofing, Inc. and Alex Van Schmidt, WeatherSure Systems, Inc.
Thank you, outgoing board members!

A BIG THANKS to Outgoing Board Members | As we look to the start of 2020, we also say farewell to three long-term board members. Please join me in thanking Ray Phillips, Sue Girard and Amy Hawkins for their commitment, dedication and service to you and the CRA these past several years! I apologize in advance if I miss speaking to any of the many, many ways in which these three have contributed to the CRA.

Before I thank each of you individually, I want to express my sincere gratitude to all of you for your service. Board service is the toughest volunteer role, and all of you took on your Board duties with dedication, grace and sincerity. You took careful deliberations on matters before the board even when decisions were difficult. As you look back on your time with us, please know that our achievements would not have been possible without you!

With heartfelt thanks, Debbie Hathorne.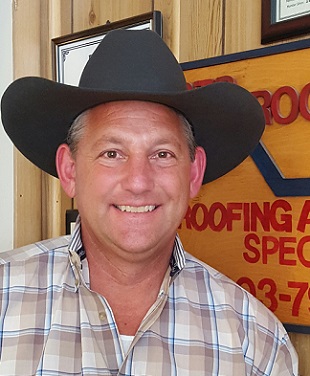 RAY PHILLIPS, RTP Roofing Co, joined the board back in 2013 and has served the board faithfully for the past 7 years; first as a director and then as our president in 2016 and 2017. Ray has volunteered on the building code and standards and public relations committees and now as an instructor for the CRA Training Center.
During his tenure as president, Ray's goal was to make CRA members proud of what we do, day in and day out. To quote him, "the CRA is a place where we can come together as a group, learn from each other, help promote our profession, and be the best we can in order to help others". Ray started his presidency by sitting in on each committee meeting at least once to introduce himself and familiarize himself with the tasks each committee performs. He also made an effort to get to know and meet as many members as he could these past several years. He originally proposed we develop a Volunteer Licensing program similar to RCAT in Texas, but the timing was not right. As a result of those research efforts though, we found new ways to strengthen our membership including: members must have a fixed address with physical location; new members must now be sponsored by a CRA member and provide 3 business reference and last; the implementation of our Continuing Involvement Unit (CIU) requirement. The last being the biggest effort and challenge, but we are seeing the benefits. More members are getting involved and our membership numbers remain strong.
Ray also chaired the building code committee for several years. It was a tough task making sure the building code guidelines were kept up to date and making sure we provided input to the municipalities on code changes and important issues impacting the roofing industry from a building code perspective. Ray then moved to the public relations committee where he is helping promote a POSITIVE image of the roofing industry and our efforts to educate consumers with tips and advice for selecting the right contractor. Ray is a top proponent of the CRA and I know he tells his prospective clients that if they decide not to use RTP, to please make sure whoever they use that it is a CRA member. He truly wants to help the CRA and all its members.
Ray will continue to serve on the PR committee and as an instructor for the CRA Training Center. He teaches the steep portion of our Introduction to Roofing class and the students love him. I am confident that he will be able to show the students, many who are younger, a road map on how they can be successful in the roofing profession and the steps to get there.
Ray thank you for all you have done and for always being a phone call or email away with answers to questions I don't know the answer to. You definitely made an impact and left the CRA is in a much better place because of your belief that we are a better association and industry when we help, educate, train and learn from each other!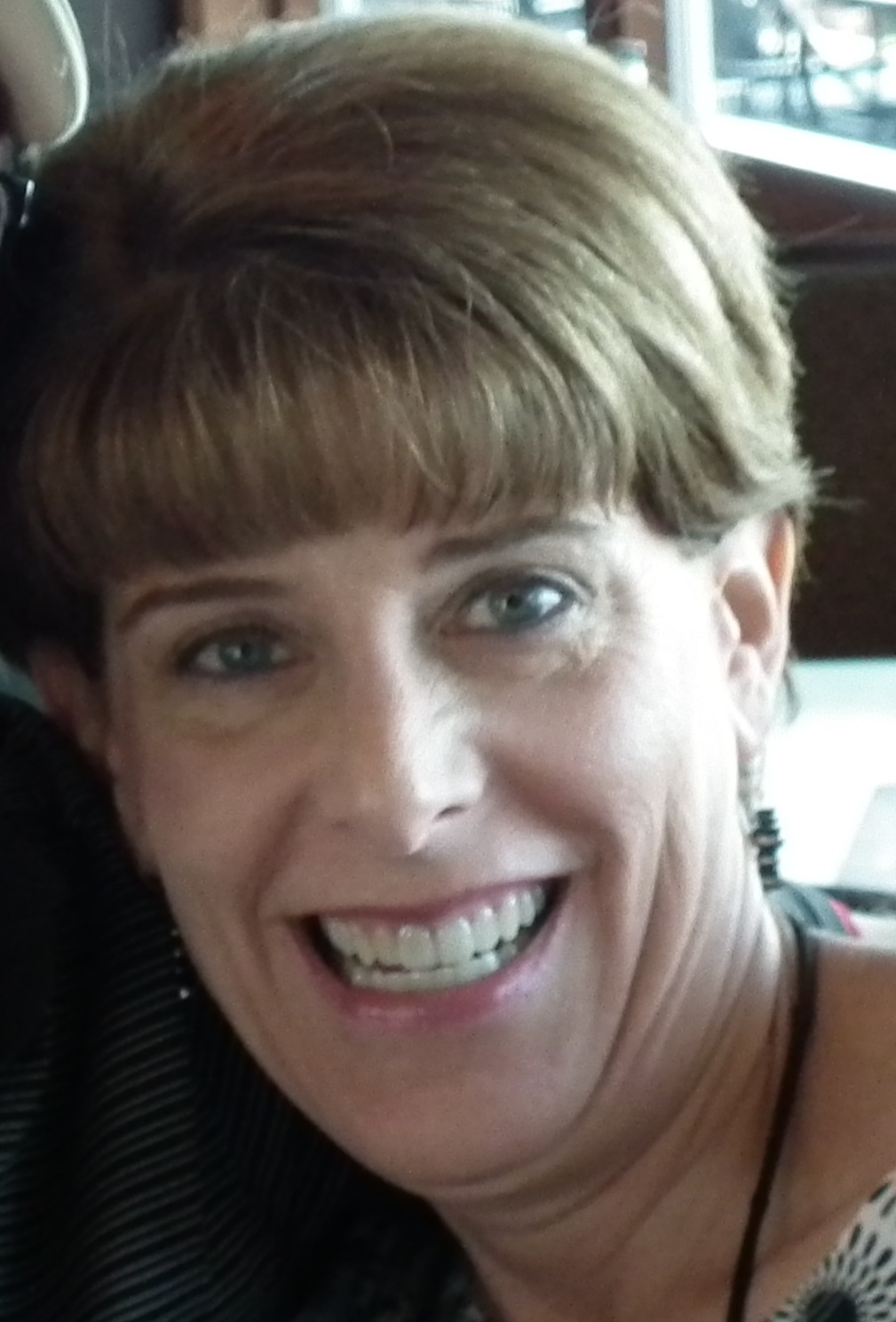 SUE GIRARD,
Johns Manville, joined the CRA Board of Directors in 2012. Serving as a Board Director these past 8 years and as chair of our education/training committee. Actually, looking back, she volunteered for this committee in 2006 and has been an integral part of educating CRA members for just shy of 15 years. Sue is a big proponent of CRA and I can count the times she has missed a membership lunch on one hand. That may be an exaggeration, but her thoughtful and insightful input on board matters was respected by all and her willing to help out where needed at golf, membership lunches, etc. is appreciated and will be missed.
What started as selecting topics and presenters for CRA's half-day pinpoint education seminars (which they still do) turned into the vision and culmination of the CRA Training Center. Sue led this committee through the research, long planning meetings, late night curriculum sessions, interviewing instructors, working to find a location and the logistics of starting up a roofing training program. In August 2012, the first Introduction to Roofing class was held at the Red Rock's campus in Arvada. This alone has some good stories to tell for years to come, but the committee soon realized we had outgrown that location and our partnership with Red Rocks.
The search began again for a new location and the move was made to our current facility at 1660 Jasper St. in Aurora. Sue's leadership has brought about a remodel/redesign of the current facility and 3 different improvements and versions of our hands-on roofing mock-ups. In addition to the Intro class, we now have the 2- Day Metal, 2-day EPDM/TPO and 1-day Coatings advanced training courses with plans to add additional advanced classes. The Training Center is also available for rental to members to conduct their own training classes.
From sponsors, to material donations, to the formation of our instructor pool, Sue was essential in leading this committee and the CRA to one of our biggest and most fulfilling accomplishments. It is a privilege to say we have trained over 760 students since inception. Sue thank you for your dedication to this committee. The 'roofer friendly' CRA Training facility is a testament to be proud of.
Sue plans to continue to serve on the Education/Training Committee. She is one of the best proof readers I have ever known and I hope she continues to send me emails correcting my mistakes for years to come. My biggest concern is who is going to order the chips and guac?
AMY HAWKINS, Boulder Roofing, Inc., re-joined the Board in 2012. Prior to this, Amy served on the Board from 2001 to 2009 and served as the associations first female president from 2005 to 2007. During that first term, Amy's efforts as president and her service and leadership as CRA's government relations committee chair helped propel the CRA to a higher ground. She was instrumental for her efforts in leading the successful passage of Construction Defect Reform Act in 2003 and the Pro-Rata Liability bill concerning the 'prohibition against the shifting of financial responsibility for negligence in construction agreements' in 2007. After taking a leave from the board her first term, she still remained on the government relations committee and helped lead our efforts for a Roofer Registration/Licensing program in 2011. This roofing registration bill got tied up in the politics of immigration reform, but was reengrossed as the Consumer Protection/Residential Roofing Bill of Rights that later passed in 2012, known to most of us in Colorado as SB38.
Amy also made her return to the board in 2012. This time though, she only did a couple years on the government relations committee before taking a step back from her legislative work and turned her focus to community service and membership committees. Community service has a couple 'arms' to it and Amy specifically helped establish the Roof Over Your Head partnership with Habitat for Humanity and the many, many phones calls getting deserving homeowners & roofers together. The success of the Roof Over Your Head program and generosity of our members has allowed us to complete an average of 25 homes per year and over 130 roofs for deserving families since inception.
Amy's philosophy at Boulder Roofing and her efforts on the CRA Board has been one of professionalism and legitimacy in an industry that struggles in both areas. This naturally led her towards her participation on the membership committee and our continued efforts towards updating and strengthening our membership requirements.
What is most impressive is that she has done all this for CRA while still running a successful business with her husband Clay at Boulder Roofing. And she has the formula down for maintaining a good life balance that includes being a great mom who is always there for her son and daughter and her personal quest of more mountains to conquer, trails to hike, countries to visit and fish to catch. One day we'll fish together.
Amy plans to continue her volunteerism for CRA at the committee level for at least a few (15-20) more years.

---
2020 International Roofing Expo Registration Now Open

The 2020 IRE will be held at the Kay Bailey Hutchinson Convention Center in Dallas, TX on February 4-6, 2020.
Join over 14,000 roofing professionals for the industry's largest event - the International Roofing Expo. At the IRE you will make connections with both residential and commercial contractors, remodelers, distributors, estimators, specifiers, architects, engineers, builders, and manufacturers.
Early Bird Registration is available now through Dec 17, 2019.
CODE NOTICES & UPDATES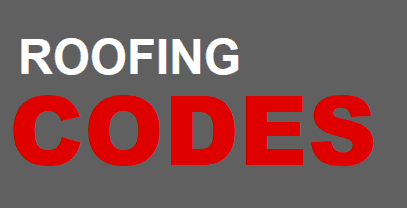 The following city and/or counties have made updates/announcements this past month.
TOWN OF BERTHOUD | 2018 Code Proposed Adoption - As of Nov 19, 2019, the Berthoud Building Department staff has been working with Pro-Code (the current Building Inspection Company) to modernize building processes and also to update the code with the proposed adoption of the 2018 Edition of IBC, IRC & IEBC. Please plan accordingly and we'll share the proposed adoption date as soon as it is made public.
CITY OF COMMERCE CITY | 2018 Cope Adoption -The 2018 family of International Codes® took effect in Commerce City on December 4, 2019 (except the 2018 International Residential Code, which takes effect on May 4, 2020). The 2018 codes replace the 2012 family of International Codes®, which had been in place in the city since June 6, 2016. Due to the transition to the updated codes, the city will allow a six-month grace period from the effective date of December 4, 2019 to allow builders to comply with the 2018 codes. Builders must comply with the 2018 codes by June 4, 2020.
CTIY & COUNTY OF DENVER | Denver Green Code - The City and County of Denver has set an ambitious goal of having new construction achieve net-zero-energy by 2035. To help get us to this goal, they are developing a unique-to-Denver, Denver Green Code, based on international standards for more sustainable construction. Buildings contribute 63% of Denver's greenhouse gas emissions. In 2050, 40% of the buildings in Denver will have been constructed between now and then – which means that new buildings, and new building codes, are integral to reducing Denver's greenhouse gas emissions. They look forward to piloting the new Denver Green Code starting next year. Ultimately, the Denver Green Code will likely apply to all new commercial development. City Council will consider and vote on the Denver Green Code on Monday, December 23. The green code, if adopted, will be voluntary. An updated energy code based on the 2018 and 2021 International Energy Conservation Code (IECC) will also be voted upon on December 23, and will be a mandatory piece of the Denver Building and Fire Code. Altogether, the 2019 Denver Building and Fire Code will include updated versions of the city's codes for new commercial buildings, existing buildings, residential buildings, and trades (fire, mechanical, plumbing, and fuel gas). Click for Draft of Denver Green Code and Draft of Denver's ICC Amendments.
DOUGLAS COUNTY | 2018-I Code Adoption - Douglas County and the Douglas County Board of County Commissioners approved the adoption of the 2018 International Building, Residential, Plumbing, Mechanical, Fuel Gas, Energy Conservation and Fire Codes with amendments on Nov. 12, 2019. The adopted codes will become effective on Jan. 1, 2020.
TOWN OF MILLIKEN | 2018-I Code Adoption - The Town of Milliken and ProCode is requesting that the Town Board adopt the 2018 I-Code. If approved the code would take effect on January 1, 2020.
SUMMIT COUNTY | 2018-I Code Adoption - The Summit County Building Department will be adopting the 2018 International Code Council (ICC) code series with amendments, effective January 1, 2020.
---

Ready to get started? Click below to pull your first report!

If you don't know your CRA login, click here for instructions on how to activate/create your account.

CRA TRAINING CENTER
Facility Rental
"SNOW DAY" Rental Available.
We want to remind members that they can take advantage of our SNOW DAY rental. Do you keep failing inspections for the same reason? Do you need to work on improving a specific roofing technique, learn a new application or train a new crew? Turn your next snow day into a productive way to improve on installation techniques. CRA's training space offers you a 'roofer friendly' indoor environment with class space for up to 30 individuals. The CRA Training Center is located at 1660 Jasper Street, Unit I in Aurora, CO and is designed specifically for roofers and roofing applications. The space can be used for all types of steep and low slope materials and roofing systems. You or your foreman become the instructor. We provide the space and mock-ups and you provide your own materials, supplies, tools, etc. This is a half-day rental with time for set-up, tear-down/clean-up and is contingent on date availability. The cost to rent is $500 with a $200 refundable damage deposit. You will be required to sign a rental agreement. Contact Debbie Hathorne for more information/details.
SAFETY SPOTLIGHT
Working in Cold Weather
How to keep warm in cold working conditions.
Summer and fall are gone, and the winter months are upon us. Even though it's cold outside we still have to work and get the job done. There are several things we can do to keep warm and prevent cold weather-related accidents.
The first thing we want to do is to keep our body temperature at or about normal, 98.6F. This can be accomplished by wearing layers of clothing both inside and outdoors. Wear cotton or lightweight wool next to the skin; wool layers should be worn over your underwear. Keep dry by having proper rain gear available and a pair of good, waterproof boots. An extra pair of clean, dry socks can really come in handy. Don't forget to protect your neck and ears; you can lose a lot of heat from these two areas, and a good pair of gloves is essential.
Do you know the signs of frostbite? Our skin will become white and you won't have much circulation. In the worst case, blisters will form but you won't feel any pain. First aid for frostbite is as follows:
NEVER rub the frozen part of the body with snow
Add extra clothing or use a blanket to cover the frozen area
Get out of the cold and into a warm location
The frozen area may be immersed in warm water but NEVER use hot water
If the condition does not improve seek professional medical attention
Another area of concern during cold weather is the use of portable heaters. If they are not maintained properly, they can cause accidents. Carbon monoxide can result from defective ventilating and from incomplete fuel burn. A competent person should check all portable heaters before being put into use. Locate fuel containers, regulators, piping and hose where they will not be subject to damage. LP gas containers not in use should be stored upright, in a specified outside location and protected against damage. Containers in use must be kept in an upright position and secured. Always be sure to protect the valves from physical damage. Cold weather is here to stay for a few months, keep your guard up against cold weather injury.
Cover Your Extremities
Your ears, fingers and toes will thank you!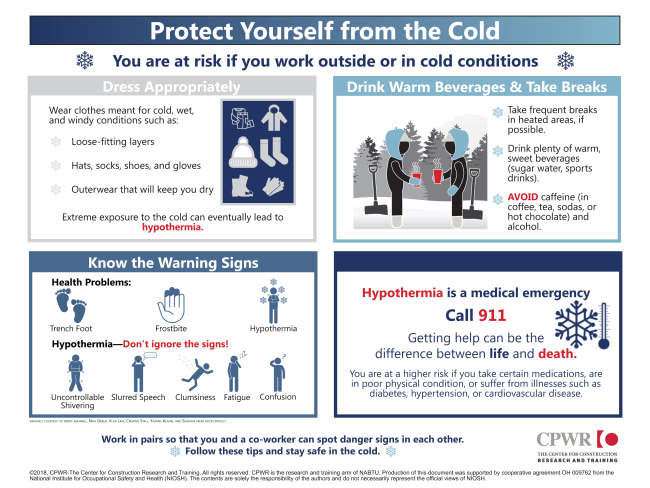 Source: SFI Compliance, Inc., SFI Safety Sentinel, Nov. '19
NATIONAL NEWS FROM NRCA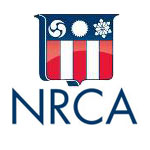 National Update: Worth sharing from McKay Daniels, COO for NRCA…
December News
Happy December! A few weeks ago, NRCA held its Fall Committee Meetings in Chicago, and it was an energizing, productive series of days. More than 30 committees and task forces discussed, debated and studied the issues affecting our industry and members.
The CTE Outreach Task Force met and continues its work on creating a member toolkit that will help members become involved with local construction and technical education schools. Resources will include lesson plans for teaching students; career day/open-house materials; how-to guides for getting involved with SkillsUSA locally; resources for acquiring Perkins Act funding; tips about how to use social media to attract Millennials and Gen Z workers to the roofing industry; career ladders, talking points, handouts, etc.
The ProCertification Exams Committee approved remote computer-based exams. This means an NRCA ProCertification foreman or installer candidate will be able to take a knowledge exam at his or her company's office or other location and not need to travel to a Prometric testing center. This service will become available in the next few months.
The committee also reviewed results of the installer performance exams and testing policies to improve the testing experience for installers, contractors and Qualified Assessors.
After extensive discussion, the Roofing Day Advisory Task Force and Government Relations Committee identified the following three legislative issues as advocacy topics for Roofing Day in D.C. 2020, which will take place April 21-22, 2020:
Immigration reform that meets the roofing industry's workforce needs
Increased funding for CTE programs
Expanded use of energy efficiency technologies in the residential, commercial and industrial building sectors
NRCA's Legal Resource Center Board met and discussed the new one-day legal conference (LEGALCon) that's occurring Thursday, March 12, 2020. Preparations are in full swing for this in-depth seminar designed for easy access for attendees. It will be held from 10 a.m. – 4 p.m. just a few blocks from O'Hare International Airport, so most attendees can attend in a single day with easy access.
These meetings are invigorating and critically important for the direction of our association and the industry. Thank you to the 129 members who took time away from work and family to discuss problems, debate options and develop solutions for the industry. It's a meaningful commitment, and your service is admirable.
Source: NRCA.NET
MEMBER BENEFITS & TOOLS
This month's highlighted member benefits and tools
ADVISORY NOTICE: Roofing Contractors Must Not Act as Public Adjusters – Check Your Contract Language
The CRA Board of Directors has issued an advisory with additional information and details about these public adjuster clauses we have seen being used in Colorado that basically state that the roofing contractor may negotiate or act as a public adjuster on behalf of the owner. This is against Colorado's Residential Roofing Law (SB38) and it is required that you must be a licensed public adjuster before you take on this role. Click here to view the advisory.
Concerning Ladder Liability. Help us in educating consumers and concerned citizens about the liability and risks involved with unattended ladders set for inspectors.
CRA Safety Group Workers' Comp Program. Receive a 4%-upfront discount, group or individual loss history dividend calculation and much, much more. Members of the program automatically belong to the CRA Safety Group whose focus is on continuing safety education and training and improving safety in the roofing community. In partnership with Moody Insurance Agency and Pinnacol Assurance. Call Kim Burkhardt. at 303-824-6600 to receive additional information regarding this program.
RoofersCoffeeShop Free Classified Ad. RoofersCoffeeShop is the premier networking site in the roofing industry, helping contractors find information, materials, services, tools, labor and training in one place. Share ideas and stories in our RCS Forum, and visit their classified ads section to sell and find items and get help. Use promo code CRA for your FREE classified ad.
---
Delivery of the E-Newsletter to Your Inbox
To guarantee delivery of the newsletter to your e-mail inbox each month, we ask that you add Debbie Hathorne to your address book using the following email: debbie@coloradoroofing.org. By adding this address to your contact list, we hope to avoid spam blockers/junk mail folders and ensure your receipt of the CRA newsletter in your inbox each month. Thank you.
---
© 2005-2019 - Colorado Roofing Association