November 2019 Newsletter
Date posted
November 14, 2019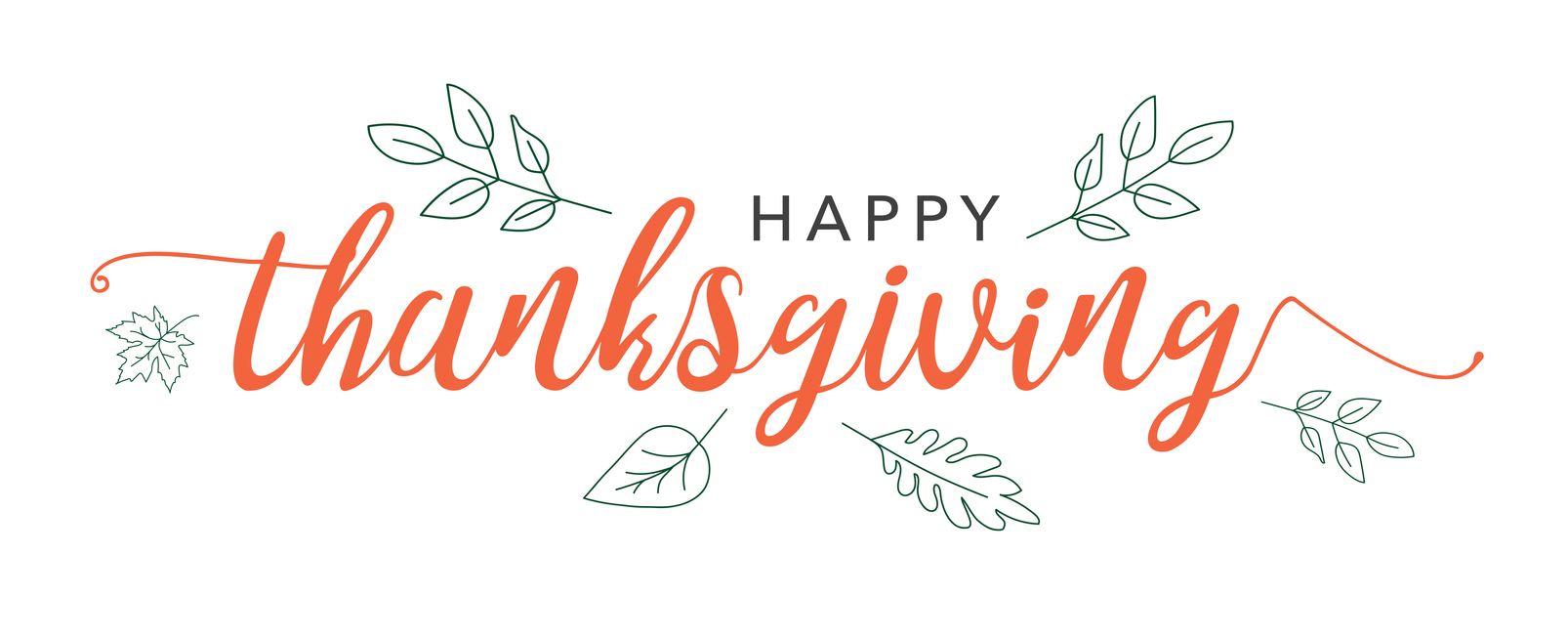 PRESIDENT'S MESSAGE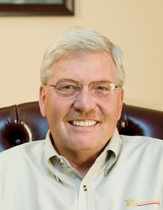 Greetings to all,
Well it's November and the skies are clear and sunny up here in the mountains. The temperature is supposed to get up to a blistering 40 degrees and the no snow forecast is looking snowless. This time of year, every clear day is a prayer being answered by the roofing Gods. Please, oh please, give me three more weeks of great weather!
So on to roofing issues. This month I have been dealing with a complaint that involves an out-of-state roofing contractor. Many of you probably already know of this scam; the out-of-state contractor comes in during a hail storm and asks a Colorado roofing contractor if they can operate under your name. They then offer that company a 10% commission on every job they sell. I was approached 2 years ago by a Minnesota company and they boasted that I could make $150,000.00 to $200,000.00 in one hail season. I told them no thank you!
The problem is if they do poor work, don't pay vendors, don't finish the job or just flat out leave the state with the customers money, you are left holding the bag. All of these have happened to this customer and to a CRA member. This is a common scam that happens every storm. So, to all our members I warn you to stay clear of these types of partnerships.
I want to make a few announcements. We just held our last membership lunch for 2019 on Nov 14. Thanks to over 125 members for attending and to our sponsors for supporting the event. We elected four new board members and received a lot of good information on "how a roofer can manage the SAFETY on a project, with employees and/or subs completing the work." Thanks to SFI Compliance for the great seminar.
If you are short on required CIU points here are some additional good opportunities to get caught up before the end of the year.
We are having a fundraiser on November 21st at the Thornton Top Golf. We are still looking for sponsors and golf teams from CRA membership. This fundraiser is for money needed to fund our legislative work that we are doing with our coalition which consists of ASA Colorado, NUCA, RMSCA, AWCI and CRA. We are looking at passing legislation this year which will help our entire industry.

On Dec 4th, we have another Intro to Roofing 6-day class starting up at the CRA Training Center.

On Dec 5 & 6 we are sponsoring an OSHA 10-Hour class. Just $50 for members with food included.

On Dec 11 we are bringing in Stephen Phillips for a legal update to include information on the most important contract provisions to check, noteworthy Colorado Case decisions that have occurred in the past 2-years and much more!

On Dec 17-18 we will hold a Metal 2-Day advanced training at the CRA Training Center.
Get more details on all of these in the newsletter below.
And last, for the Awards Dinner, be sure to get your Job of the Year projects into Debbie by December 6th.
Jeff Johnston
The Roofing Company
CRA President
---
A BIG THANK YOU to our 2019 Sponsors!
| | |
| --- | --- |
| 2019 Industry Leader Sponsors | |
| A to Z Roofing | Front Range Roofing Systems |
| ABC Supply Co. | GAF Materials |
| Academy Roofing, Inc. | GCP Applied Technologies |
| Advanced Roofing Technologies | Gulfeagle Supply |
| American Roofing Supply | Horn Brothers Roofing, Inc. |
| APOC | Interstate Roofing |
| Arapahoe Roofing & Sheet Metal | Johns Manville |
| Architectural Sheet Metal & Panels | K & P Roofing LLC |
| B & M Roofing of Colorado | Malarkey Roofing Products |
| Beacon Roofing Supply | Moody Insurance Agency |
| Black Roofing, Inc. | Owens Corning |
| Boral Roofing | Pinnacol Assurance |
| Boulder Roofing, Inc. | Premium Panels |
| CertainTeed | SPEC Building Materials |
| Daly & Black P.C. | Supreme Roofing Done Right, LLC |
| Elite Roofing | Tamko Building Products |
| Elite Roofing Supply - CO, LLC | Tecta America - Colorado |
| Flatiron Steel | The Roofing Company |
| Flynn BEC LP | |
| 2019 Silver Sponsors | |
| Alpine Roofing Co., Inc. | Schafer and Company |
| Cleasby Manufacturing | Sheffield Metals |
| F-Wave | Superoofs |
| RTP Roofing Co. | |
FRIENDLY REMINDER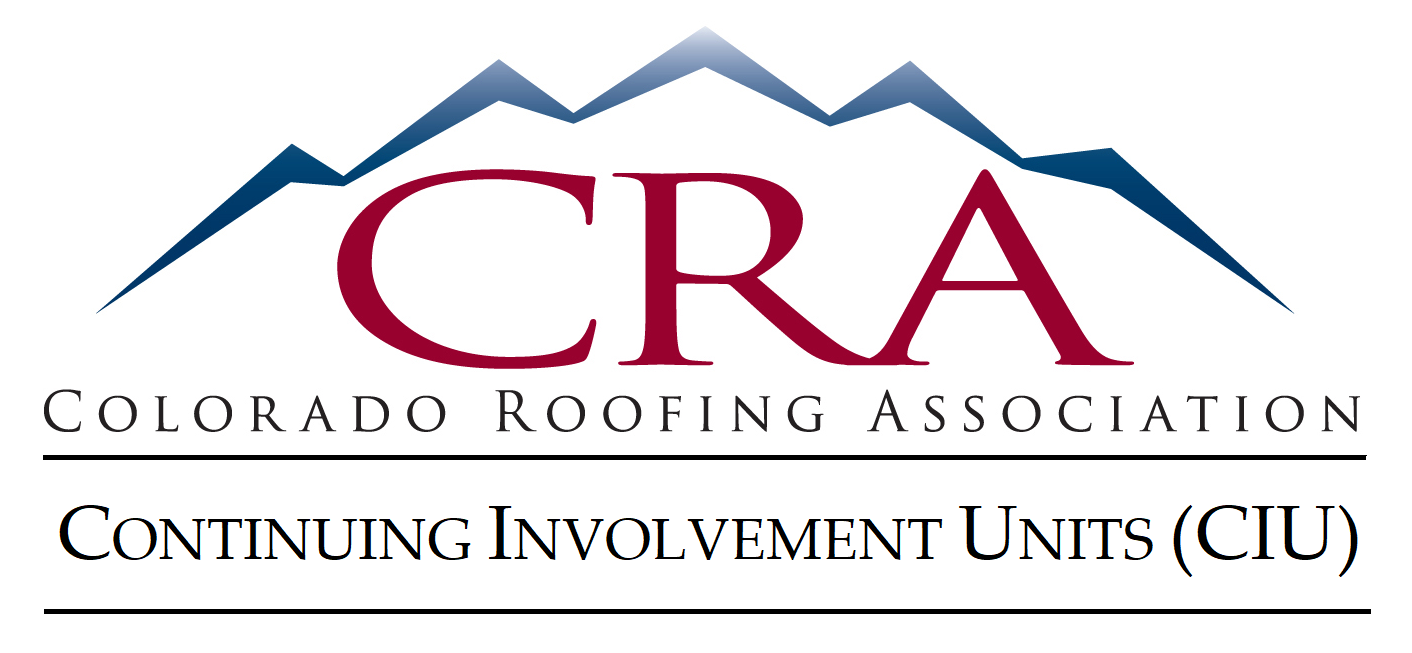 Reminder | Mandatory CIU Requirement | Dec 31, 2019 Deadline
As we get close to the end of the year, the CRA Board of Directors would like to share a friendly reminder with all our contractor members on the mandatory CIU requirement. We have been sending status reports to members who are still short of getting their 8 CIUs. This requirement must be meet by Dec 31, 2019 for membership renewal in 2020.
What are CIUs? The CRA Board continually looks for ways to strengthen the value and benefits of being a part of the CRA. Education is one of our core values and the Board feels education is highly important to advancing and improving our profession. That is why we implemented the Continuing Involvement Requirement for Members (CIUs) at the beginning of 2017. We would like to see our entire membership get more involved and to participate in the many association activities provided throughout each year.
We have made it very simple to earn the 8 required CIU credits. The requirement is per company not per person. Please click the links below to search your company to check your current CIUs for 2019 (located in your company profile on the membership directory) and for our informational CIU flyer on how to earn your CIUs.
Last, below is a link to our Event Calendar. We have several opportunities the rest of this Fall to help you reach the required CIUs by Dec 31, 2019. (Calendar Note: On some events, please be sure to save the date on your calendar if registration is not open yet and look for chances to sign-up in the monthly newsletters or a future event specific email announcement).
EVENT ANNOUNCEMENTS
Top Golf Legislative Fundraiser
Thursday, November 21, 2019 | Top Golf Thornton

Please join us on Nov 21 at the "Drive for the Stars Golf Tournament" – a joint fundraising event by the Colorado Contractors Coalition (ASAC, CRA, NUCA and RMSCA).
Member participation in the 2018 event secured a victory for CCC in 2019 with the passage of SB138-Bond Requirements For Public Projects using Private Financing. Help us continue this success as we work to protect and advocate for roofers and other subcontractors in 2020.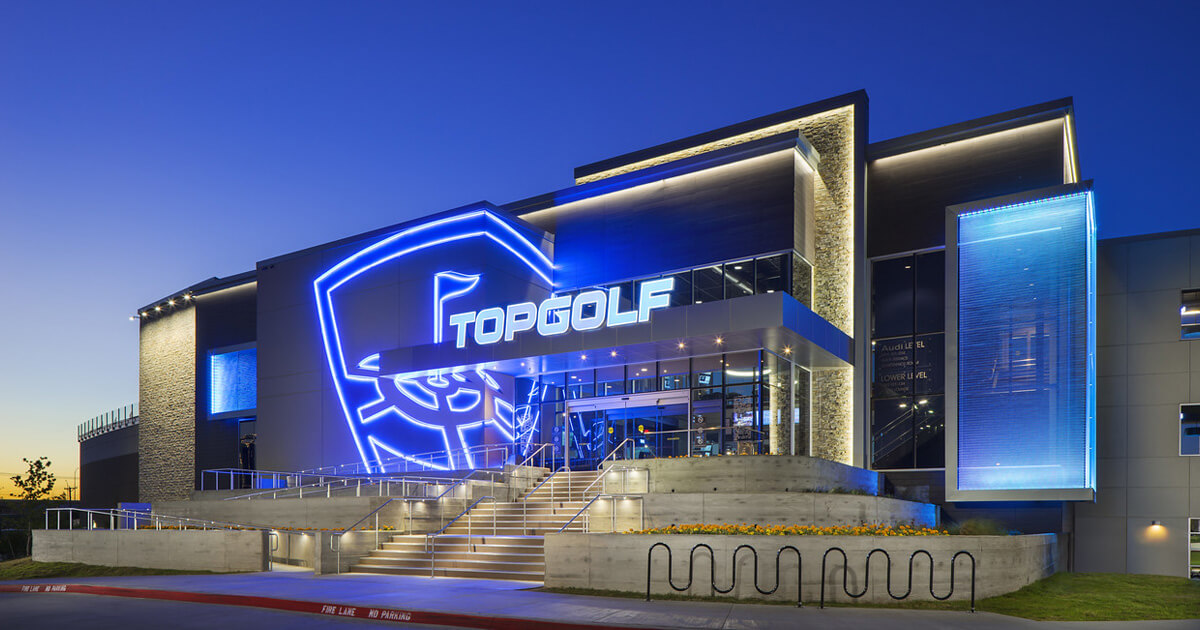 Player Spots & Sponsorships Still Available!
Plan on bringing your co-workers, industry associates or even friends and family to TopGolf for a state-of the art golfing experience for a good cause. Your participation will help us raise money for our legislative efforts in 2020 – funding a lobbyist, legislator and industry communication and participation in industry coalitions and organizations.
For those of you who didn't want to make the drive south for past events... this Fall we are headed to the brand new Top Golf location in Thornton. We hope to see you there.
Register to attend, by clicking on the "Register Now" link below.
(CRA Member CIU's = 1 per person)
Are you interested in being a Sponsoring? Sign Only, Food and Bay Sponsorships are available. Use the registration button above for more information and pricing.
---
Awards Dinner - 2.20.20
Call for Nominations - Due by Dec 6, 2019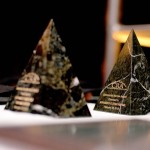 We think the majority of our members can safely say that 2019 has been another good year for roofing here in Colorado. Contractors, suppliers and manufacturers continue to stay busy as we wind down towards the end of the year. CRA has started planning and sending out the Job of the Year & Lifetime Achievement applications for our 19th Annual Awards Dinner to be held on February 20, 2020 at the Omni Interlocken Hotel in Broomfield.
Did you complete an outstanding project in 2019? Then we encourage you to submit a nomination. We've seen and showcased some incredible jobs and honored several amazing individuals for over 19 years and we can't wait to see the projects completed in 2019.
Award Categories
Job of the Year – Job of the Year awards are given to roofing contractors in recognition of their outstanding work. Awards are given based on size of contract. Nominated projects must have been worked on and completed between December 2018 and November 2019. See application for complete details, list of all categories and the entry rules.
"First Timer" Submission – Your company must be submitting a job nomination for the first time in the past 19 years. Based on the numbers of entries received, jobs will be categorized by contract dollar size if necessary.
Lifetime Achievement Award – The Lifetime Achievement award is given to an individual in the roofing industry whose contributions have impacted our industry in a positive way. A Lifetime nominee should be an individual who has contributed to the success, development and continuation of the Colorado Roofing Industry. You may nominate anyone who is currently working in the industry, retired from the industry, or is deceased.
Let's make this year's Awards Dinner the most successful yet. All entries must be received by December 6, 2019 by 5 pm (no exceptions!) and judging will be conducted by a panel of roofing industry experts selected by CRA.
Job of the Year/First Timer Nomination Form
Lifetime Achievement Award Nomination Form
Awards Dinner - General Information
---
CRA Sponsored OSHA 10-Hour Training | Dec 5-6, 2019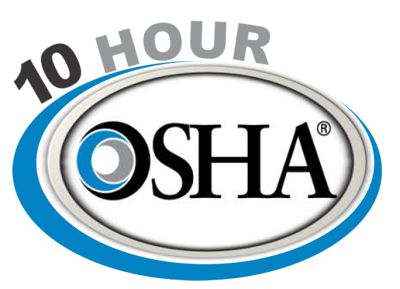 Do you or your employees need an OSHA 10 Card?

Is your OSHA 10 Card over 3 to 5 years old, then it's time for a new one! Standards are constantly changing; it's good to keep up-to-date.

Best deal around... $50 per person with food included.
OSHA 10 Training is designed to ensure that workers are able to identify, predict, prevent and stop potential hazards in the workplace and on your jobsites!
In partnership with Pinnacol Assurance, CRA has scheduled an OSHA 10-Hour Training on Dec 5-6, 2019. The Member cost is only $50.00. You can't beat this price for a day and ½ course with food!! Topics Include: Occupational Safety and Health Act Overview, Materials Handling, Personal Protective Equipment, Fall Protection, Electrical Safety, Health and hazard communication, Hand and power tools, Stair and ladder safety, Scaffold safety and Excavation and trenching safety. Upon successful completion of this course participants will receive an OSHA Construction Safety Health 10-Hour Card.
Class registrations will be taken on a first come first serve basis. Class will hold 40 – limit 4 per company.
Member CIU's = 4 per person
---
TRADE SHOW | Thursday, January 23, 2020 | Call for Vendors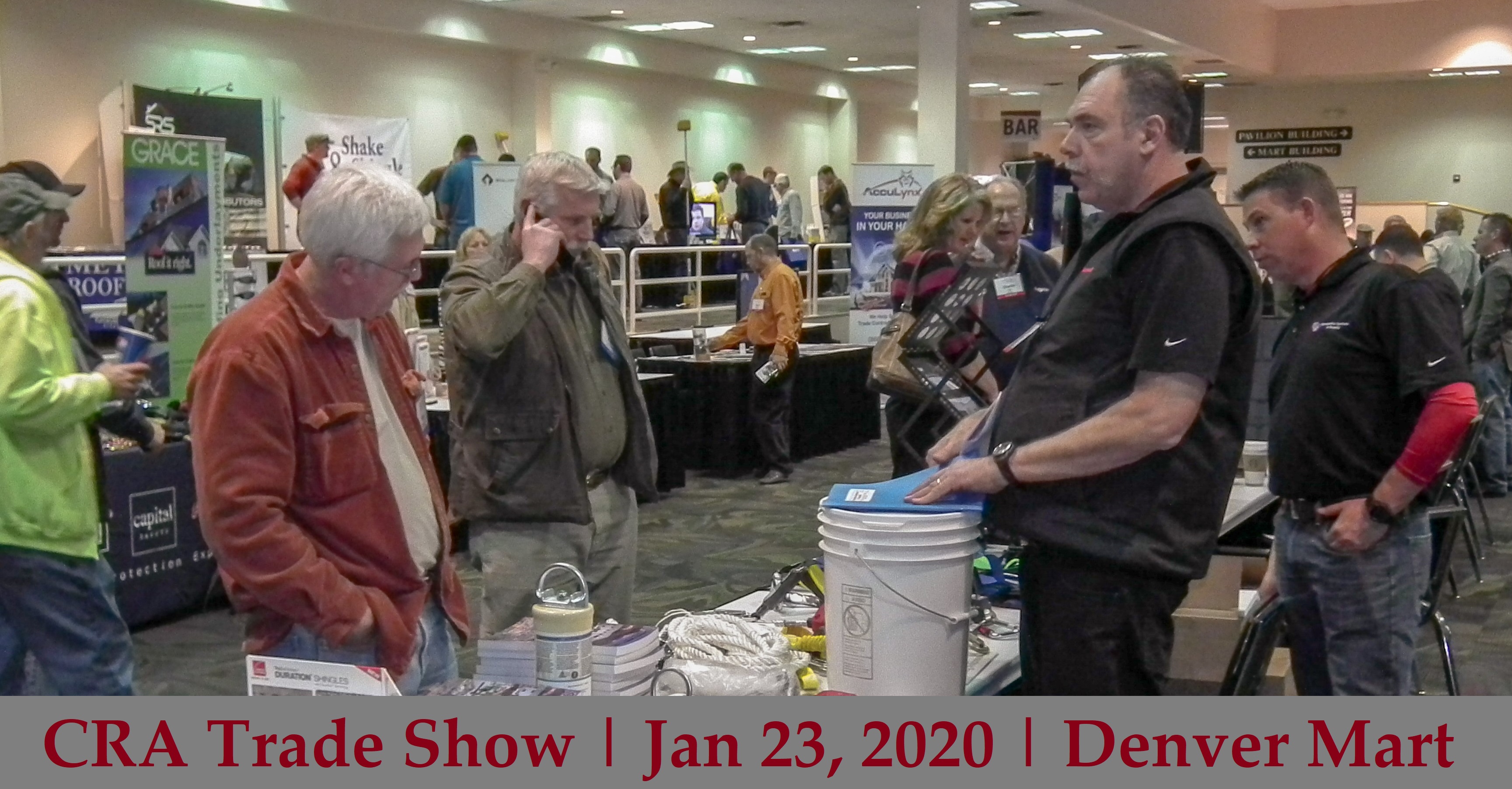 CRA's trade show is designed to provide an educational exhibit of the equipment and materials used in the roofing and associated industries; to provide a platform in Colorado for exhibitors to meet and network with customers and potential customers on a one-on-one basis; to distribute information on new products and services; and to provide the opportunity for attendees to compare existing products and services.
We are looking for vendors to be a part of the shows continued success. Whether you want to showcase your products and services or build your company image, the 2020 CRA Trade Show is for you. Sign up today for this low-cost opportunity to meet face-to-face with your customers and prospects.
ACT NOW to save money… EARLY BIRD pricing ends 12.23.2019.
---
Legal Exposures: Roofing Contractors Beware
PINPOINT SEMINAR | WEDNESDAY, December 11, 2019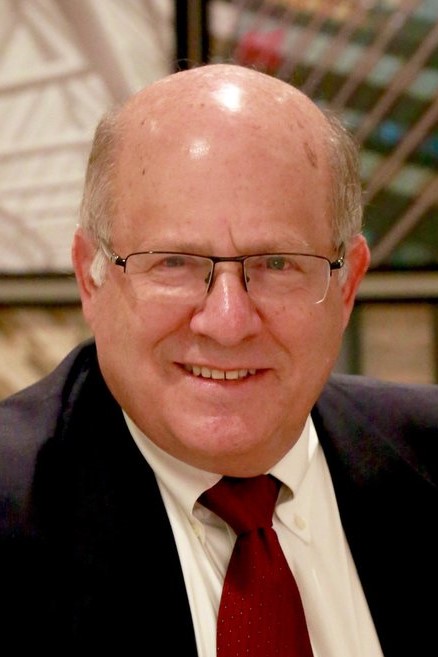 Speaker: Stephen M. Phillips | Partner, Hendrick, Phillips, Salzman & Siegel, Atlanta.
Join us on Wednesday, December 11 for our last CRA Pinpoint seminar of 2019. We have invited Stephen Phillips back for another edition in our series of biennial workshops on "Legal Exposures: Roofing Contractors Beware!"
The secret to long term success as a roofing contractor is to stay knowledgeable about roof systems, business management and industry issues AND to stay informed on how to avoid litigation, manage risk and protect your company from potentially disastrous legal liability.
Because general contracting is governed by the law of contracts, a good construction contract is the foundation of a successful project. Whether your focus is on residential, commercial or both, there are key clauses and principles every contractor & subcontractor needs to know to minimize risk. This half-day seminar explores several issues of concern with contracts and contractor liability.
Seminar topics will include:
The Most Important Contract Provisions to Check in Contracts you are Asked to Sign - careful review of contracts can reduce risk for your organization. You need to be aware of provisions in contract documents that can prove to be beneficial... or detrimental to you.

Colorado Case Law - There have been several interesting Colorado case decisions in the past two years affecting contractor liability. You don't want to miss this interactive portion of the workshop.

Moisture in Concrete decks, update on Contingency Clauses in Contracts and much more!
You WILL NOT want to miss this low-cost opportunity to gain valuable legal knowledge for you and your business!
Wednesday, December 11, 2019

The Denver Mart – Forum #1

451 E. 58th Ave (I-25 & 58th Ave)

10:30 am to 2:30 pm

Cost: $30/per member and $60/non-member.

(Lunch Included)
Register to attend, by clicking on the "Register Now" link below.
(CRA Member CIU's = 4 per person)
---
Click here to view the full 2019 Event Calendar – calendar includes additional event dates, member luncheons, pinpoint seminars, Training Center courses, etc.
CRA TRAINING CENTER
FALL Training Classes
Online Enrollment now open for the following training courses. Space is limited; be sure to sign up now!
---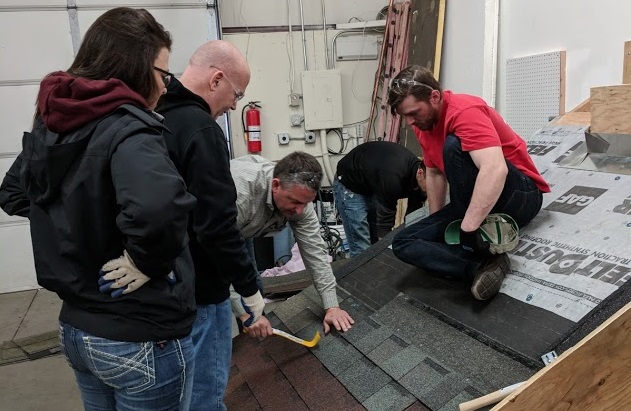 Starting Dec 4th – INTRODUCTION TO ROOFING
Our Introduction to Roofing class will expose students to the basics of roofing and teach them what they are doing, why they are doing it and give them an understanding that roofing can lead to several career paths within the industry. 6-day course.
Member CIU's = 8 per person.
---
December 17-18, 2019 | METAL ROOFING
This 2-day course will to expose students to working with different types of metal, issues to consider and learning proper techniques. Class is intended for students who have background in roofing and/or for installers who have not yet worked with sheet metal.
Member CIU's = 8 per person.
ITEMS OF NOTE
WELCOME 3 New Members(s)…
Alliance Leasing Fleet, 10200 East Girard Avenue Suite B-223, Denver, CO 80231, Ph: 303.765.4919 (Equipment Supplier), Colorado Western Construction, 6595 S Dayton St. Suite 1550, Greenwood Village, CO 80111, Ph: 303.909.5188 (Roofing Contractor - Comm/Res) and Tico's Roofing, 201 Commerce Drive Unit 4, Fort Collins, CO 80524, Ph: 970.566.1884 (Roofing Contractor - Comm/Res).
---

Reminder to Contractors Re: Paying Insurance Deductibles.
We recently received a question in regards to a commerical project wanting the contractor to cover thier deductible. WE WANT TO REMIND MEMBERS that... the responsibility to pay the deductible is always a legal obligation of the policy holder, as set forth in the insuring agreement. This obligation cannot legally be passed along to a subcontractor (in this case), as incentive for the underlying policy holder to award a job to that particular sub. This would not differ whether we are speaking of residential or commercial jobs.
---
2020 International Roofing Expo Registration Now Open

The 2020 IRE will be held at the Kay Bailey Hutchinson Convention Center in Dallas, TX on February 4-6, 2020.
Join over 14,000 roofing professionals for the industry's largest event - the International Roofing Expo. At the IRE you will make connections with both residential and commercial contractors, remodelers, distributors, estimators, specifiers, architects, engineers, builders, and manufacturers.
Early Bird Registration is available now through Dec 17, 2019.
---
RoofersCoffeeShop.com | Free Classified Ad for CRA members

CRA has joined forces with the RoofersCoffeeShop® to help promote roofing professionals. Through CRA's new partnership with RoofersCoffeeShop.com, CRA members can take advantage of discounts and an opportunity to network.
RoofersCoffeeShop® believes in roofing contractors of all types and sizes, and especially in the organizations that support them. The strength of the industry lies in the knowledge of the professionals and their ability to network, gain ongoing education and communicate effectively every day. The coffee shop has been a hub for contractors and industry information for over 16 years.
RoofersCoffeeShop® is the premier networking site in the roofing industry, helping contractors find information, materials, services, tools, labor and training in one place. Share ideas and stories in their RCS Forum, and visit their classified ads section to sell and find items and get help.
CRA members can use promo code CRA for your FREE basic classified ad (value $25 discount).
CHECK RCS OUT OR PLACE A CLASSIFIED LISTING NOW!
---
SEMINAR | Dec 3 and Dec 5, 2019 | What the Brand New Colorado Equal Pay Act Means For You
Presented by Underhill Law
You are invited to a FREE nuts-and-bolts workshop for Colorado business owners. In 90 minutes we will cover:

1. Why every business with at least five employees needs an employee manual;
2. The most important things to put into your manual;
3. What you should take out or update;
4. What the 2019 Colorado Equal Pay Act means for you and your employees.

You should attend one of the workshops if you have five or more employees. Good employee manuals help you manage your workforce, set employee expectations and discipline, or terminate employees cleanly. Better manuals improve morale and slow down turnover.
Workshop Details:
Tuesday, December 3rd
11:30 a.m. - 1 p.m.

Wednesday, December 5th
12:30 p..m - 2 p.m..

Workshop to be held at: Greenwood Village City Hall, 6060 S. Quebec St., Greenwood Village, CO 80111
There are several ways to register:
CODE NOTICES & UPDATES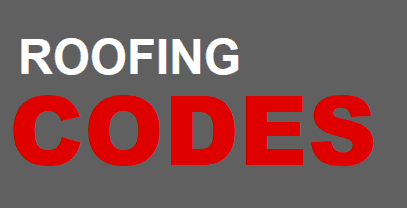 The following city and/or counties have made updates/announcements this past month.
CITY OF BOULDER | 2018-I Code Adoption/2020 COBECC - In 2020 the City of Boulder will update the energy code to the 2020 City of Boulder Energy Conservation Code (COBECC). COBECC prescribes minimum energy efficiency and conservation standards for new buildings and for additions and alterations to existing buildings. Code language development is currently underway.
JEFFERSON COUNTY | Special Building Construction Regulations in Wildfire Zone 1 - The Jefferson County Division of Building Safety has adopted an addendum to the 2018 Jefferson County Code Supplement. Appendix Z - Special Building Construction Regulations in Wildfire Zone 1. Effective Date January 1, 2020.
---
One Click Codes replaces CRA Code Guideline Page

One Click Code reports include...
Free unlimited access to roofing reports as CRA members
Address specific code information
High Level Roofing Code Information (controlling municipality, code enforcement, roof design criteria -- ice & water, drip edge, valley liner, elevation, etc. -- IRC, IBC and IECC codes and permit requirements)
Simply sign into your CRA member portal and receive instant access to free reports that hold the most valuable address specific building codes for roofers.
Ready to get started? Click below to pull your first report!
If you don't know your CRA login, click here for instructions on how to activate/create your account.
COLORADO LEGISLATIVE WATCH

Colorado Legislative Update
We have NO specific updates to report this month but CRA is already making plans to work with the new (and old) members of the Colorado General Assembly when it convenes on Wednesday, January 8, 2020 to address any critical issues affecting the roofing industry in Colorado. Feel free to reach out to me if you have questions or hear of other legislation you are concerned about and would like us to follow!
In the meantime, we encourage you to help us with our fundraising effforts for 2020 by sponsoring and/or participating in our top Golf Legislative Fundraiser.
Top Golf Legislative Fundraiser | Thursday, November 21, 2019

Please join us on Nov 21 at the "Drive for the Stars Golf Tournament" – a joint fundraising event by the Colorado Contractors Coalition (ASAC, CRA, NUCA and RMSCA) at Top Golf Thornton at 4pm. More information or to register.
Jeff Johnston
The Roofing Company
Gov't Relations Committee Chair
---
Misclassification of Employees as Independent Contractors
By: Danielle Maya, Cotney Construction Law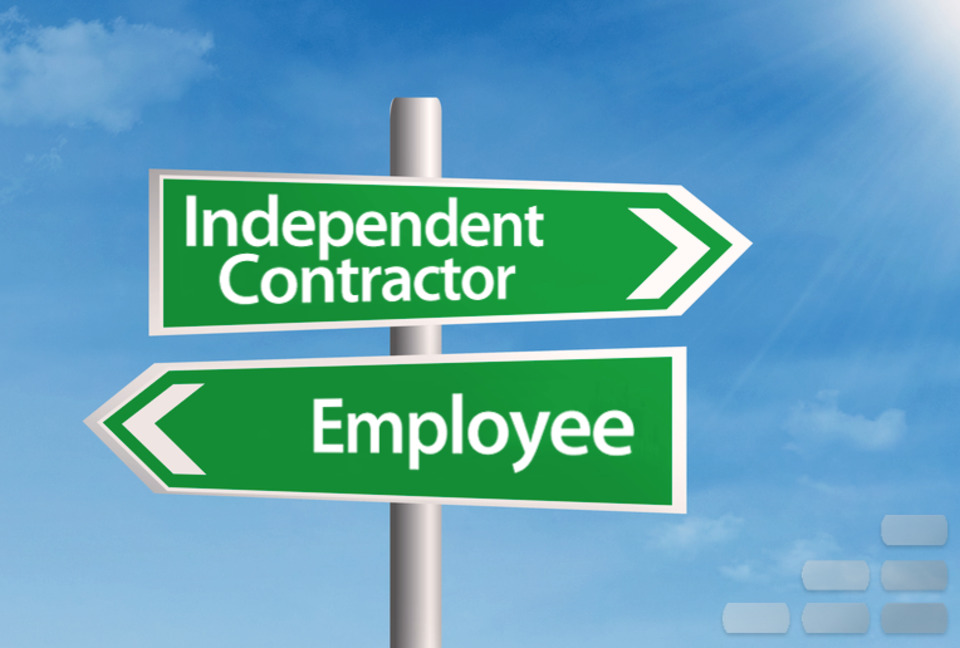 Colorado has a misclassification statute related to misclassifying independent contractors that carries significant penalties under the Employment Security Act (unemployment compensation) (C.R.S. §8-72-114). The purpose of this statute was to punish employers who are misclassifying employees as independent contractors and therefore, not paying the proper amount of employment taxes. As a roofing contractor in Colorado, are you positive that your workers are properly classified as independent contractors?
Generally, businesses are required to withhold and pay income taxes, Social Security, and Medicare taxes on wages paid to employees. But businesses generally do not have to withhold or pay taxes on payments to independent contractors. So, by classifying an employee as an independent contractor, employers can avoid paying those taxes associated with regular employees. This misclassification of employees results in enormous sums of lost tax revenue for the government each year. As a roofing contractor, it is very important that you do not make this mistake because the penalties are severe if you are found liable.
The Colorado statute aims to fix some of these loopholes by punishing employers who misclassify employees as independent contractors. It provides penalties of up to $5,000 per misclassified employee for the first misclassification with willful disregard and up to $25,000 per misclassification for subsequent willful misclassification. The employer will also be ordered to pay appropriate premiums for unemployment insurance, including back premiums, and interest. The statute also created a complaint process for workers who believe that they have been misclassified as independent contractors for purposes of unemployment insurance.
This statute specifically relates to the Employment Security Act (ESA) in that the ESA provides a definition of an independent contractor. ESA states that an individual shall be deemed an employee unless that individual is free from control and direction in the performance of the service, both under his contract for the performance of service and in fact; and such individual is customarily engaged in an independent trade occupation profession, or business related to the service performed.(C.S.A.§8-70-115(b)).
"If you are an employer in Colorado, you should be aware of the rules and statutes that apply regarding worker misclassification so that you do not find yourself in significant financial or legal trouble in the future."
ESA provides nine factors used in evaluating whether a worker is properly classified as an independent contractor which include: (1) whether the worker is required to work exclusively for the entity, except for a finite period of time; (2) whether the entity establishes quality standards for the worker or instructs him or her how to perform the work; (3) whether the entity pays a salary or hourly rate verses a contract rate; (4) whether the entity may terminate the work during the contract period, except for violations of the contract or failure to meet the specifications of the contract; (5) whether the entity provides more than minimal training; (6) whether the entity provides tools or benefits to the individual, other than materials and equipment; (7) whether the entity dictates time of performance, except for a completion schedule or a range of mutually agreed upon work hours; (8) whether the entity pays the worker directly instead of to the trade or business name of the individual; and (9) whether the entity combines its business operations with the individual's business.
These factors may be met with either factual evidence or a written document. A written contract signed by both parties may create a rebuttable presumption of an independent contractor relationship. Therefore, if an employer and the worker want to not violate the ESA, they should have a contract that clearly addresses the factors and follow that contract. This will help mitigate any future problems that might come about with misclassifying employees as independent contractors.
As a roofing contractor in Colorado, it is in your best interest to determine if your workers are properly classified as independent contractors so that you don't receive a costly fine. If you are unsure or believe it's a borderline classification, you should contact a local attorney to review the independent contractor agreements to determine if workers are properly classified. If you happen to receive a misclassification complaint from the local government entity, you should also contact an attorney to determine the best strategy going forward for your company. If you are an employer in Colorado, you should be aware of the rules and statutes that apply regarding worker misclassification so that you do not find yourself in significant financial or legal trouble in the future.
Disclaimer: The information contained in this article is for general educational information only. This information does not constitute legal advice, is not intended to constitute legal advice, nor should it be relied upon as legal advice for your specific factual pattern or situation. Regulations and laws may vary depending on your location. Consult with a licensed attorney in your area if you wish to obtain legal advice and/or counsel for a particular legal issue.
Danielle Maya is a Partner at Cotney Construction Law's Denver, Colorado office. For more information, contact the author at (303)653-9155, dmaya@cotneycl.com or visit www.cotneycl.com.
SAFETY SPOTLIGHT
Opioids in the Workplace
The National Safety Council (NSC) last month released a toolkit of resources designed to assist employers in understanding how opioids impact the work-place, recognizing signs of impairment, educating employees on the risks of opioid use, developing drug-related HR policies and supporting employees who are struggling with opioid misuse. A survey released by NSC earlier this year indicated 75% of employers have been directly impacted by opioid misuse, but just 17% feel extremely well prepared to address it. This extensive toolkit in-cludes sample policies, fact sheets, presentations, safety talks, posters, white papers, reports, videos and more, so you can implement a workplace program on opioids. Visit the NSC website to download the materials or read the press release.
Marijuana in the Workplace
According to a study reported by the National Institute on Drug Abuse, employees who tested positive for marijuana had 55% more industrial accidents, 85% more injuries and 75% greater absenteeism compared to those who tested negative. The NSC maintains a webpage with information pertaining to the use of marijuana in the workplace and what employers need to know.
Source: OSHA Region VIII Compliance Assistance Newsletter, Vol4 Iss3-11-1-19.
NATIONAL NEWS FROM NRCA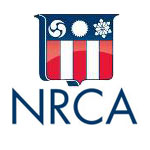 National Update: Worth sharing …
November 2019 Advocacy Update
Source: NRCA.NET
MEMBER BENEFITS & TOOLS
This month's highlighted member benefits and tools
ADVISORY NOTICE: Roofing Contractors Must Not Act as Public Adjusters – Check Your Contract Language
The CRA Board of Directors has issued an advisory with additional information and details about these public adjuster clauses we have seen being used in Colorado that basically state that the roofing contractor may negotiate or act as a public adjuster on behalf of the owner. This is against Colorado's Residential Roofing Law (SB38) and it is required that you must be a licensed public adjuster before you take on this role. Click here to view the advisory.
Concerning Ladder Liability. Help us in educating consumers and concerned citizens about the liability and risks involved with unattended ladders set for inspectors.
CRA Safety Group Workers' Comp Program. Receive a 4%-upfront discount, group or individual loss history dividend calculation and much, much more. Members of the program automatically belong to the CRA Safety Group whose focus is on continuing safety education and training and improving safety in the roofing community. In partnership with Moody Insurance Agency and Pinnacol Assurance. Call Kim Burkhardt. at 303-824-6600 to receive additional information regarding this program.
RoofersCoffeeShop Free Classified Ad. RoofersCoffeeShop is the premier networking site in the roofing industry, helping contractors find information, materials, services, tools, labor and training in one place. Share ideas and stories in our RCS Forum, and visit their classified ads section to sell and find items and get help. Use promo code CRA for your FREE classified ad.
---
Delivery of the E-Newsletter to Your Inbox
To guarantee delivery of the newsletter to your e-mail inbox each month, we ask that you add Debbie Hathorne to your address book using the following email: debbie@coloradoroofing.org. By adding this address to your contact list, we hope to avoid spam blockers/junk mail folders and ensure your receipt of the CRA newsletter in your inbox each month. Thank you.
---
© 2005-2019 - Colorado Roofing Association