December 2020 Newsletter
Date posted
December 18, 2020

Our Members are the foundation of CRA's success, growth and progress each year. As we close another year, we gratefully pause to say "THANK YOU" and to wish you a warm and happy holiday season and the very best in the coming new year!
Debbie Hathorne, Jeff Johnston & The CRA Board of Directors
PRESIDENT'S MESSAGE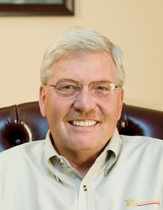 Greetings to all -
Well, this is it. This is my last newsletter as President. My third year is up on December 31st and I will be handing the reins over to Suzie Boyd with Academy Roofing.
I would like to thank all of you for allowing me to be your President of the most professional and best roofing association in the country. As I think back to my first letter to all of you, I mentioned the isolation the mountains bring from the core of the roofing industry here in Colorado. I don't feel that way anymore. These past 3-years I have met and traded business tips, stories and experiences with many new faces and I have enjoyed getting to know all of you.
I am also very proud of the hard work we have accomplished these past few years with legislation, training, and fund raising. I will be staying on the Board and will continue to serve as Chair of the Government Relations Committee so we can continue to push for legislation that will help our industry.
The board and each of the committees are adapting and making adjustments for the coming year. Much of the first part will continue to be virtual and we will be without our Awards dinner for the first time in 20 years. But with a little luck, and thinking outside the box, we hope to replace our trade show with an outdoor summer event; the golf tournament and of course our clay shoot, will continue. We are also looking to potentially add an alternative, fun outdoor event - Top Golf, Corn Hole tournament or other - in an effort to help our budget needs in 2021. In the end, I am hopeful that 2021 is going to be a great year... leave COVID-19 in the rear-view mirror, no forest fires, and a booming economy!
So, again I want to thank all of you along with all the committee members, board members, and of course Debbie and Diana for all your dedication and hard work.
I would like to send my condolences to the family & Drexel Metal folks. We lost a true friend and great person in Joe LaCrue. Joe was a golfing buddy, loving Dad, and top metal salesman for Sheffield Metals. We will miss him.
I end this year and my last President's message with a wish that everyone stays safe this holiday and for each of you to have a Merry, Merry Christmas.
Jeff Johnston
The Roofing Company
CRA President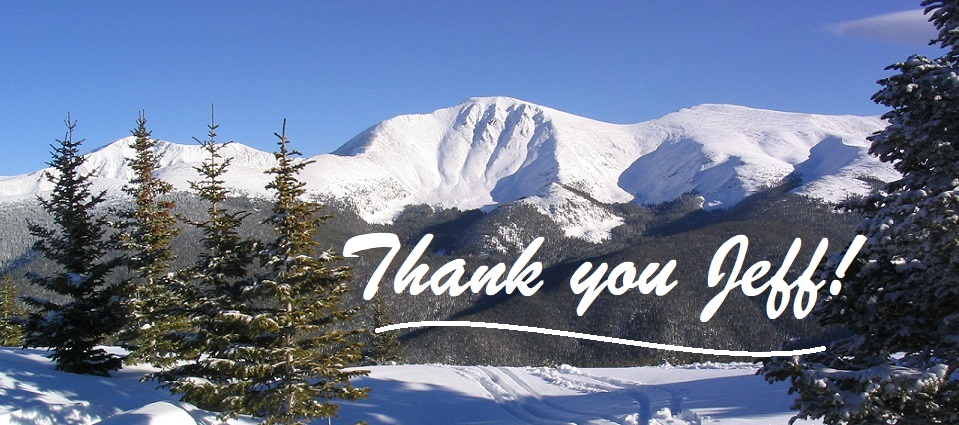 A BIG THANK YOU to our 2020 Sponsors!
| | |
| --- | --- |
| 2020 Industry Leader Sponsors | |
| A to Z Roofing | Flatiron Steel |
| ABC Supply Co. | Front Range Roofing Systems |
| Academy Roofing, Inc. | GAF Materials |
| Advanced Roofing Technologies | GCP Applied Technologies |
| Alpine Roofing LTD | Gulfeagle Supply |
| American Roofing Supply | Horn Brothers Roofing, Inc. |
| APOC | Interstate Roofing |
| Arapahoe Roofing & Sheet Metal | Johns Manville |
| Architectural Sheet Metal & Panels | K & P Roofing LLC |
| B & M Roofing of Colorado | Malarkey Roofing Products |
| Beacon Building Products | Moody Insurance Agency |
| Black Roofing, Inc. | Owens Corning |
| Boral Roofing | Pinnacol Assurance |
| Boulder Roofing, Inc. | SPEC Building Materials |
| CertainTeed | Superoofs |
| Daly & Black P.C. | Supreme Roofing Done Right, LLC |
| Drexel Metals | Tamko Building Products |
| Elite Roofing | Tecta America - Colorado |
| Elite Roofing Supply - CO, LLC | The Roofing Company |
| 2020 Silver Sponsors | |
| Cleasby Manufacturing | RTP Roofing Co. |
| Cotney Construction Law | Schafer and Company |
| F-Wave | Sheffield Metals |
Awards Dinner | 2020 Job of the Year nomination process will continue!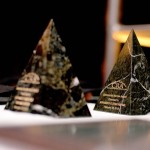 Submit your 2020 Outstanding Job of the Year Projects!
Call for Nominations - Due by January 15, 2021
While the live dinner is canceled, the project submission process is not. We will be accepting awards nominations as normal with a submission deadline that has been extended to Jan 15, followed by the judging on Jan 22 and winners will be announced on February 18, 2021. The formal awards presentation will happen at the 2022 live event which will showcase both the 2020 & 2021 Job of Year Awards.
Did you complete an outstanding project in 2020? Then we encourage you to submit a nomination. We can't wait to see the projects completed in 2020.
Award Categories
Job of the Year – Job of the Year awards are given to roofing contractors in recognition of their outstanding work. Awards are given based on size of contract. Nominated projects must have been worked on and completed between December 2018 and November 2019. See application for complete details, list of all categories and the entry rules.
"First Timer" Submission – Your company must be submitting a job nomination for the first time in the past 19 years. Based on the numbers of entries received, jobs will be categorized by contract dollar size if necessary.
Let's make this year's Awards Dinner the most successful yet. All entries must be received by January 15, 2021 by 5 pm (no exceptions!) and judging will be conducted by a panel of roofing industry experts selected by CRA.
Here are the links to the nomination form and tips sheet:
Job of the Year/First Timer Nomination Form
Job of the Year Application & Submission Tips
---
Click here to view the full 2020 Event Calendar – calendar includes additional event dates, member luncheons, pinpoint seminars, Training Center courses, etc.
COLORADO LEGISLATIVE WATCH

We continue to monitor legislative issues at the state and local level along with public policy processes and municipal & county policy issues. We have a few items to share this month before the beginning of the 2021 legislative session.
Colorado
Retainage | We still need your stories!!

CRA along with our coalition partners; American Subcontractors Association of Colorado, Associated Wall and Ceiling Industries of Colorado, Rocky Mountain Steel Construction Assn and National Utility Contractors Assn of Colo will be re-introducing legislation at the 2021 Colorado Legislative session to reform PRIVATE retainage to mirror PUBLIC retainage statute of 5%.

We need statements from our members that speak to the IMPACT of retainage on their business. Considerations are: cash flow, business development, receivables/aging, line of credit, employee pay increases/benefits, new hires etc.

Please share your stories so we can share them with legislatures. Email to Debbie Hathorne with your STATEMENT OF IMPACT OF RETAINAGE. Please include your business name and address and home address as part of your statement. The reason we are asking is because it is our goal to gather statements from across the state that represent each house/senate district in Colorado. We will not share your home address, but plan to compile statements and provide legislators your name, business name and your statement of impact.
Better yet...reach out directly to your legislators and share your stories and why the legislation is needed. You can find tips on contacting them here.
Federal
Federal Lawsuit alleges wage theft by subcontractors - Two laborers have filed a lawsuit for alleged unfair labor practices on almost three dozen major construction projects in Virginia. The lawsuit, filed Dec 1st in U.S. District Court for the Eastern District of Virginia, alleges that Capital Interior Contractors Inc. used GTO Drywall Inc. and RDIC Inc. to supply laborers whom they treated as independent contractors instead of employees entitled to wage protections and benefits. "Worker misclassification is a form of wage theft and payroll abuse where workers that should be classified as employees are illegally classified as independent contractors," the lawsuit states. Read full story.
> > A lawsuit worth keeping an eye on. The decision could ultimately lead to other class action cases.
Thanks, and please contact me if you are aware of other legislation not discussed above that needs to be shared with the membership.
Jeff Johnston
The Roofing Company
Gov't Relations Committee Chair
CODE NOTICES & UPDATES
GET YOUR FREE ROOFING CODE REPORTS
This is a valuable member benefit. Simply sign into your CRA member portal to receive instant access to free reports that hold the most valuable address specific building codes for roofers.

Ready to get started? Click below to pull your first report!
If you don't know your CRA login, click here for instructions on how to activate/create your account. ** You can pull more than one report at a time, but you must return to the CRA Code page to enter each address.
---
The following city and/or counties have made updates/announcements this past month.
This month's Building Code updates/notices:
Greenwood Village, City of | 2018 Code Adoption - On January 1, 2021 the City of Greenwood Village will begin operating under the 2018 International Building Code (IBC) and 2018 International Energy Conservation Code (IECC). The 2018 International Residential Code (IRC) is anticipated for adoption in April 2021. More Info.
Englewood, City of | 2018 Code Adoption - Reminder. The City of Englewood has adopted several amendments to the 2018 International Building Code (effective January 1, 2021): All plans submitted After December 31, 2020 will be on the 2018 code cycles. More info.
---
Have you heard of any upcoming building code changes with any of the municipalities you work with? Please share them with us by emailing the BC&S Committee via Debbie at debbie@coloradoroofing.org.
WELCOME New Members(s)…
No new members to report in December.
---

Announcing the 2021 Board of Directors
Announcing the 2021 Board of Directors – Please congratulate the following individuals who were voted in as the 2021 CRA Board of Directors in December. The willingness of each of these individuals to share their time for the benefit of our industry and our community is greatly appreciated.
Officers for the 2021-22 elected term include President, Suzie Boyd, Academy Roofing, Inc.; Vice-President, Guy Mumford, Kudu Roofing; and Secretary/Treasurer Mark Bellitt, Arapahoe Roofing & Sheet Metal.
Directors for the 2021 include: John Cook, Tecta America Colorado; Cliff Davis, Drexel Metals; Jeff Roy, CRW, Inc.; Mike Lesisko, Elite Roofing Supply; Scott Patz, Rocky Mountain Reps; Scott Ponzio, RTP Roofing; Lacey Trokey, Black Roofing, Inc.; Jeremy Wangerow, Advanced Roofing Technologies and Past-President Jeff Johnston, The Roofing Company.
A BIG THANKS to outgoing Board Director | Alexander Van Schmitt - As we look to the start of 2021, we also say farewell to one of our board members. Please join me in thanking Alex Van Schmitt for his commitment, dedication and volunteerism to you and the CRA these past several years!

Alex Van Schmitt, Lallier Construction, Inc., joined the board back in 2019 and has served the board faithfully for the past 2 years. He has served as the chair for the Building Code & Standards Committee and helped with the formation of the Young Professionals task force in 2020. On the code committee, he has been instrumental in helping to draft best practice documents for both steep and low slope applications, as well as the continued upkeep of the roofing Code Guidelines on the website. Alex will remain on the code committee and continue to help us make advancements there.

Thank you, Alex, for your time, knowledge and hard work!
---
CRA Member Joe LaCrue Passes Away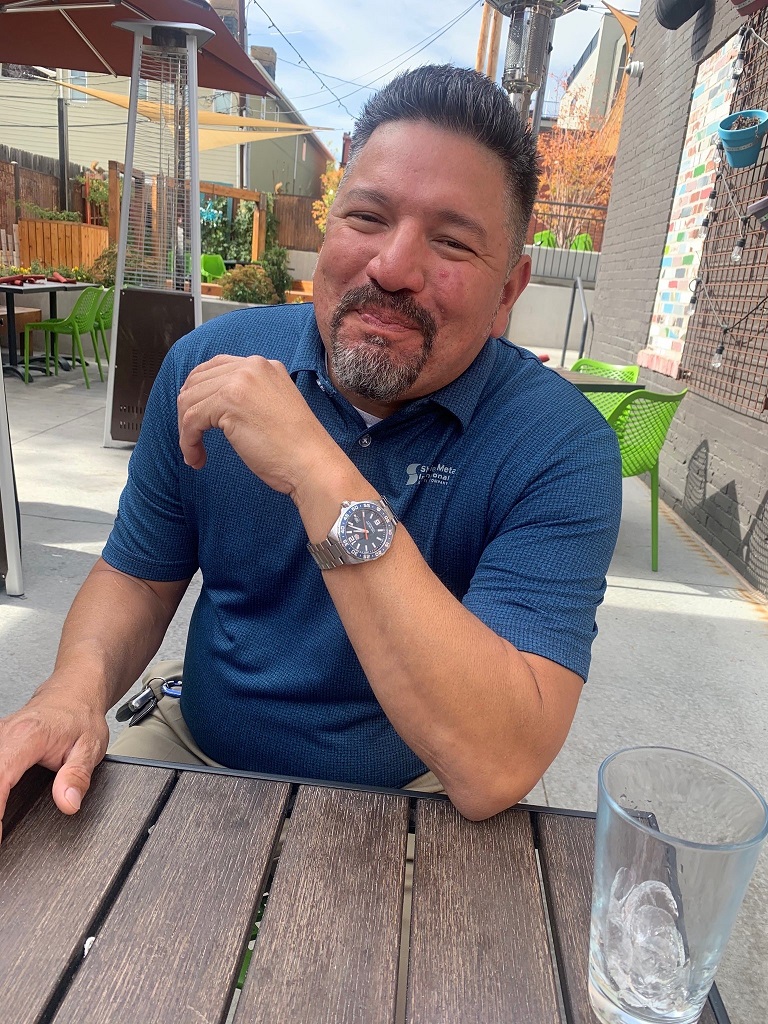 It is with great sadness that we report the loss of a good friend, longtime CRA Member and colleague in the roofing industry, Joe LaCrue.
Joe LaCrue (46) passed away from Covid-19 complications on November 29, 2020.
Joe was a longtime CRA member and a friend and associate to many of you in the roofing industry. He was an avid supporter of the association and all we do. Over the years he helped with our education efforts and rarely missed the trade show, awards dinner or golf and sporting clay tournament. Joe was always cheerful and ready to greet you with a friendly hello and smile.
Joe started in the industry in the early 2000's at Weather Guard Building Products, later moved to Drexel Metals in 2009 and since March 2012 he was with Sheffield Metals, most recently serving as the National Accounts Manager. He enjoyed developing strong relationships with contractors and wholesalers in the Roofing industry. Many of you have enjoyed golfing, traveling and good food with him.
Joe graduated from Lutheran High School and also enjoyed camping, the Denver Broncos, fly fishing, boating and riding his ATV's.
Most importantly, Joe was a great and devoted father and was heavily involved with his children's activities including school, baseball and football. He leaves behind three wonderful boys, Cole (16), Ty (14) and Zane (8) and his new fiancé, Susan Sanchez.
Joe's smile, laugh, and sense of humor will be missed by all that knew him. May he rest in peace.
For Joe's full obituary notice or to share a memory, click here.
Memorial Fund: FirstBank, c/0 LaCrue College Fund #4441, 1779 Highway 7, Erie, CO 80516 (Please write "LaCrue College Fund Acct#4441" in the memo field of check).
---
CRA Member Interstate Roofing wins RT3 2020 Innovator of the Year Award

Roofing Technology Think Tank (RT3), a group of progressive roofing professionals focused on technology solutions for the roofing industry, awarded the 2020 Innovator of the Year award to CRA Member Scott Riopelle, the owner and CEO of Denver, Colorado-based Interstate Roofing. The award was announced during the virtual 2020 Best of Success Conference. The award recognizes a roofing contractor who contributes to the advancement of the roofing industry. Interstate Roofing is a member of the Colorado Roofing Association, National Roofing Contractors Association and Scott serves on the board for the Western States Roofing Contractors Association. Congratulations to Scott Riopelle and Interstate Roofing on being named the 2020 Innovator of the Year. Read full story here.
---
Colorado & Denver minimum wage increases effective 1/1/2021.

Statewide minimum wages apply in areas that are not governed by a higher local minimum wage ordinance. The minimum wage for employees (not including tipped employees) in Denver will be almost 20% higher than in the rest of the state. On 1/1/2021, Denver's minimum wage increases from $12.85 to $14.77 per hour.
The rest of the state will increase from $12.00 in 2020 to 12.32 per hour as of 1/1/2021.
---
IRS Introduces the New Form 1099-NEC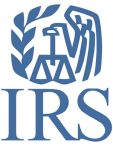 Beginning with Tax Year 2020, the IRS requires payments over $600 to nonemployees to be reported on the new Form 1099-NEC (Nonemployee Compensation). In prior years, these payments were reported on 1099-MISC.
Payments formerly reported in Form 1099-MISC, Box 7 will be
shifted

to Form 1099-NEC, Box 1

The full amount of the payment to a nonemployee must be reported on Box 1 of Form 1099-NEC and should include fees, commissions, prizes and awards, other forms of compensation for services performed, and expenses incurred for the use of an entertainment facility that you treat as compensation to a nonemployee. A Form 1099-NEC is only required if total payments during the calendar year exceed $600 to the recipient.

Examples of income to report on new 1099-NEC:
Payment for services, including payment for parts or materials used to perform the services if supplying the parts or materials was incidental to providing the service.
A fee paid to a nonemployee, including an independent contractor, or travel reimbursement for which the nonemployee did not account to the payer, if the fee and reimbursement total at least $600.
Professional service fees, such as fees to attorneys (including corporations), accountants, architects, contractors, engineers, etc.
Directors' fees
1099-MISC: What has changed? - All income typically reported on Form 1099-MISC other than nonemployee compensation will continue to be reported on the same form. Boxes 7 through 17 have been shuffled to remove the former Box 7 for nonemployee compensation, while Box 1 for rents and Box 3 for other income remain unchanged. Form 1099-MISC must be filed for each person from whom businesses have withheld any federal income tax (Box 4) under the backup withholding rules, regardless of the amount of the payment.
---
Seeking full-time coppersmith for employment

We are a Denver Roofing company looking for an ambitious individual to join our Historic Restoration Crew. Our crew fabricates and installs custom copper sheet metal on high end homes. We also perform tile repairs, installations, and restorations. We are looking for someone who is eager to learn and willing to work hard. The work is challenging but fun. Schedule is Monday - Friday, 8:00 AM - 4:30 PM. Responsibilities and Duties also include - Assist crew leader with metal fabrication at our shop and - Assist in installation of custom metal at job site. To inquire please contact Formula Roofing & Remodeling at (303)-600-8696 or email info@formularoofing.com.
SAFETY SPOTLIGHT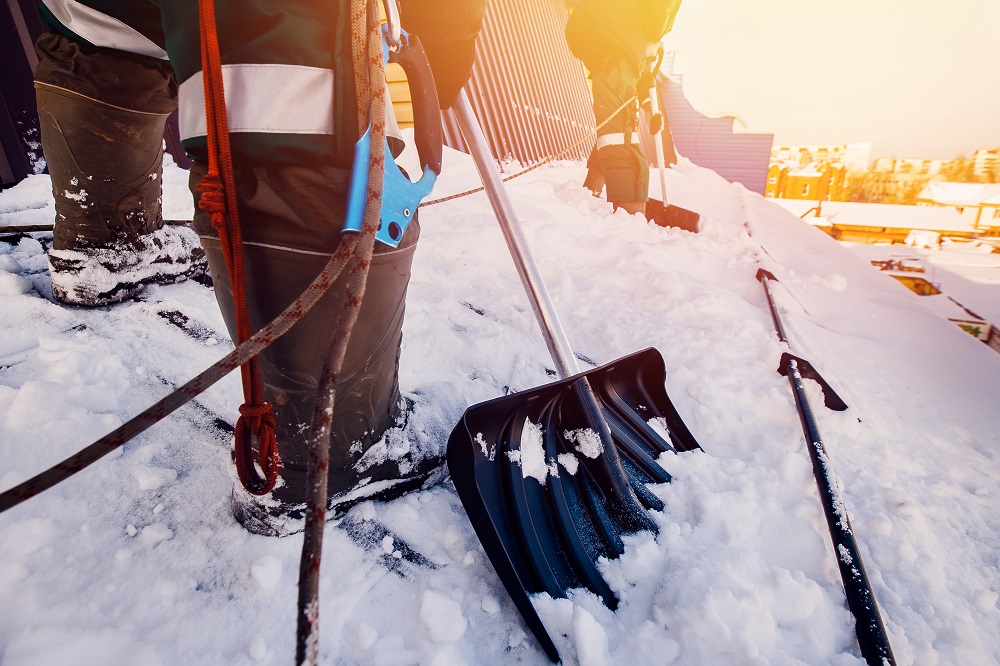 Stay safe this winter
Dangers of Rooftop Snow Removal and How to Minimize Them
Every year, workers are killed or seriously injured while removing snow and ice from rooftops. MANY of these occurrences are preventable. There are many methods of snow removal both from the roof and from ground level. Read more.
Source: keysafety.com
---
Guide to avoiding slip, trip and fall injuries and other hazards
Although OSHA does not have a specific standard that covers working in cold environments, under the Occupational Safety and Health Act (OSH Act) of 1970, employers have a duty to protect workers from recognized hazards, including cold stress hazards, that are causing or likely to cause death or serious physical harm in the workplace.
Check out OSHA's winter weather webpage for tips and resources on staying safe while working outdoors.
---
SFI Compliance - Virtual Tool Box Talks
SFI Compliance continues to provide virtual videos for digital safety meetings. The most recent on "Cold Weather Safety"
NATIONAL NEWS FROM NRCA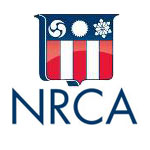 National Update: Worth sharing …
December 2020 10@10
Source: NRCA.NET
MEMBER BENEFITS & TOOLS
This month's highlighted member benefits and tools
ADVISORY NOTICE: Roofing Contractors Must Not Act as Public Adjusters – Check Your Contract Language
The CRA Board of Directors has issued an advisory with additional information and details about these public adjuster clauses we have seen being used in Colorado that basically state that the roofing contractor may negotiate or act as a public adjuster on behalf of the owner. This is against Colorado's Residential Roofing Law (SB38) and it is required that you must be a licensed public adjuster before you take on this role. Click here to view the advisory.
Concerning Ladder Liability. Help us in educating consumers and concerned citizens about the liability and risks involved with unattended ladders set for inspectors.
CRA Safety Group Workers' Comp Program. Receive a 4%-upfront discount, group or individual loss history dividend calculation and much, much more. Members of the program automatically belong to the CRA Safety Group whose focus is on continuing safety education and training and improving safety in the roofing community. In partnership with Moody Insurance Agency and Pinnacol Assurance. Call Kim Burkhardt. at 303-824-6600 to receive additional information regarding this program.
RoofersCoffeeShop Free Classified Ad. RoofersCoffeeShop is the premier networking site in the roofing industry, helping contractors find information, materials, services, tools, labor and training in one place. Share ideas and stories in our RCS Forum, and visit their classified ads section to sell and find items and get help. Use promo code CRA for your FREE classified ad.
---
Delivery of the E-Newsletter to Your Inbox
To guarantee delivery of the newsletter to your e-mail inbox each month, we ask that you add Debbie Hathorne to your address book using the following email: debbie@coloradoroofing.org. By adding this address to your contact list, we hope to avoid spam blockers/junk mail folders and ensure your receipt of the CRA newsletter in your inbox each month. Thank you.
---
© 2005-2020- Colorado Roofing Association