January 2021 Newsletter
Date posted
January 11, 2021
PRESIDENT'S MESSAGE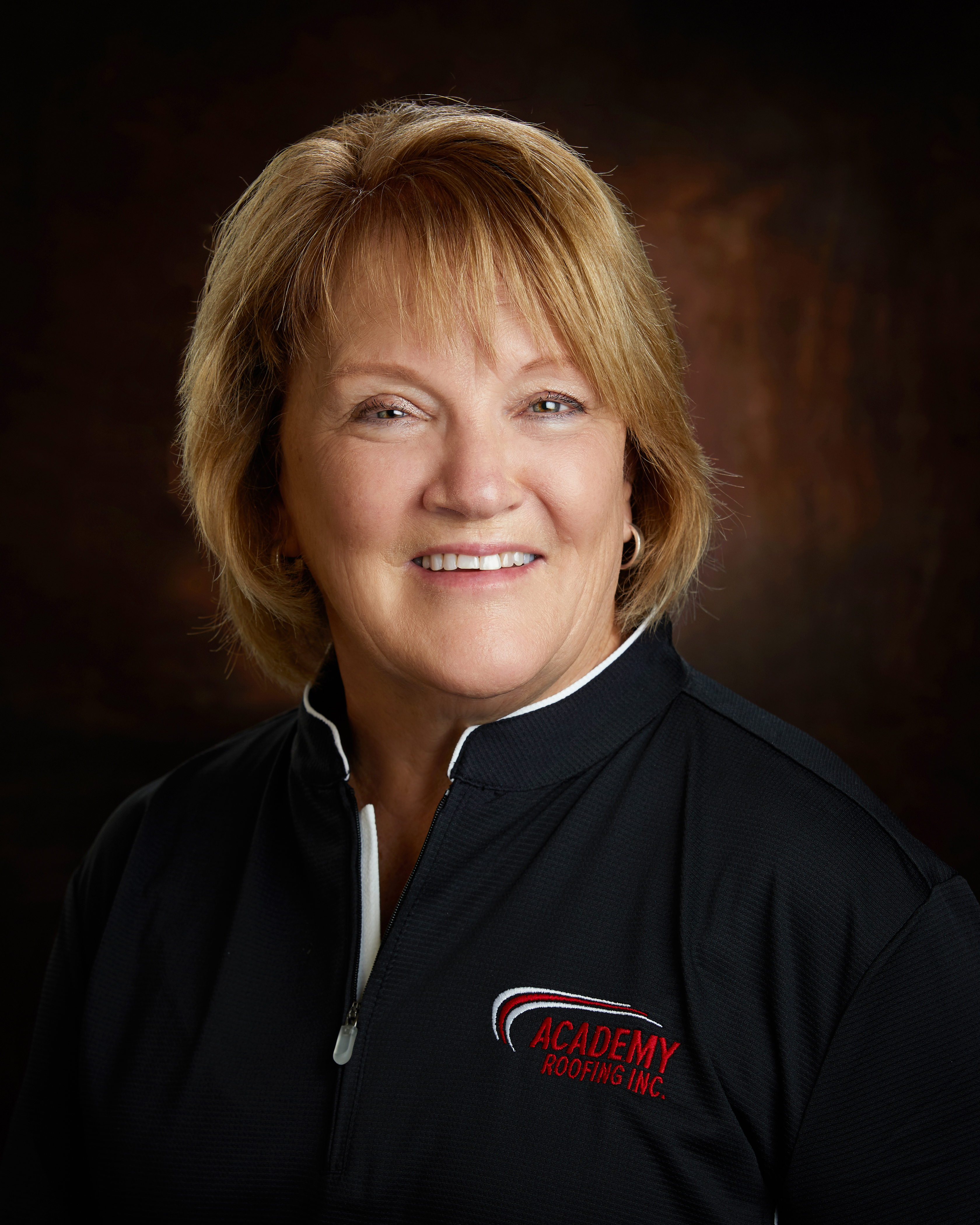 Welcome to 2021 - the year we thought would never come. We all have high expectations for the New Year after the dumpster fire that was 2020. Unfortunately, the pandemic is still with us and although we have a vaccine available, it's going to take a while for many of us to receive it. So, patience people! We're almost there!!!
I'm Suzie Boyd, the newest in a long line of CRA Presidents. My husband Curt and I own Academy Roofing, a company we started in 1980 when we were just youngsters! We have been proud members of the Colorado Roofing Association since 1986 and I served two terms on the Board of Directors of the National Roofing Contractors Association. I hope to represent our membership well during my time in this office. Many good people have held this position before I have and they've made the Association what it is today – a nationally recognized organization that represents and benefits the members of the roofing community in Colorado.
A big thanks goes out to Jeff Johnston who served as president of the CRA for the past three years. Jeff is a dedicated, loyal and respected member of the Colorado Roofing Association. He has worked tirelessly to promote and fulfill the mission of the CRA over his tenure. Thanks, Jeff!
Speaking of thanks, Debbie Hathorne and Diana Johnson deserve a round of applause too! These two ladies led us through what had to be the most frustrating year in CRA history. Events were cancelled or seriously altered, COVID protocols had to be developed and adhered to any time we were able to gather for training, social or other events. Committee meetings by Zoom became the norm (and don't we all just love those!) and every day seemed to bring something new that had to be addressed. Debbie watched the budget closely and negotiated the cancellation of numerous events with different providers. We are so lucky to have Debbie and Diana, who kept us organized and informed during a mighty chaotic year.
While we hope for a much better year ahead, let's never forget the lessons we've all learned in 2020. I don't know what 2020 taught you, but for me, I realized that the things life throws at us are a lot more manageable if we work our way through them together. Stay healthy and be safe out there!
Suzie Boyd
Academy Roofing, Inc.
CRA President
---

---
One last BIG THANK YOU to our 2020 Sponsors!
| | |
| --- | --- |
| 2020 Industry Leader Sponsors | |
| A to Z Roofing | Flatiron Steel |
| ABC Supply Co. | Front Range Roofing Systems |
| Academy Roofing, Inc. | GAF Materials |
| Advanced Roofing Technologies | GCP Applied Technologies |
| Alpine Roofing LTD | Gulfeagle Supply |
| American Roofing Supply | Horn Brothers Roofing, Inc. |
| APOC | Interstate Roofing |
| Arapahoe Roofing & Sheet Metal | Johns Manville |
| Architectural Sheet Metal & Panels | K & P Roofing LLC |
| B & M Roofing of Colorado | Malarkey Roofing Products |
| Beacon Building Products | Moody Insurance Agency |
| Black Roofing, Inc. | Owens Corning |
| Boral Roofing | Pinnacol Assurance |
| Boulder Roofing, Inc. | SPEC Building Materials |
| CertainTeed | Superoofs |
| Daly & Black P.C. | Supreme Roofing Done Right, LLC |
| Drexel Metals | Tamko Building Products |
| Elite Roofing | Tecta America - Colorado |
| Elite Roofing Supply - CO, LLC | The Roofing Company |
| 2020 Silver Sponsors | |
| Cleasby Manufacturing | RTP Roofing Co. |
| Cotney Construction Law | Schafer and Company |
| F-Wave | Sheffield Metals |
Awards Dinner | 2020 Job of the Year nomination process will continue!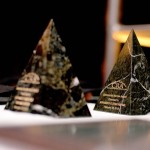 Submit your 2020 Outstanding Job of the Year Projects!
Call for Nominations - Due by January 15, 2021
While the live dinner is canceled, the project submission process is not. We will be accepting awards nominations as normal with a submission deadline that has been extended to Jan 15, followed by the judging on Jan 22 and winners will be announced on February 18, 2021. The formal awards presentation will happen at the 2022 live event which will showcase both the 2020 & 2021 Job of Year Awards.
Did you complete an outstanding project in 2020? Then we encourage you to submit a nomination. We can't wait to see the projects completed in 2020.
Award Categories
Job of the Year – Job of the Year awards are given to roofing contractors in recognition of their outstanding work. Awards are given based on size of contract. Nominated projects must have been worked on and completed between December 2018 and November 2019. See application for complete details, list of all categories and the entry rules.
"First Timer" Submission – Your company must be submitting a job nomination for the first time in the past 19 years. Based on the numbers of entries received, jobs will be categorized by contract dollar size if necessary.
Let's make this year's Awards Dinner the most successful yet. All entries must be received by January 15, 2021 by 5 pm (no exceptions!) and judging will be conducted by a panel of roofing industry experts selected by CRA.
Here are the links to the nomination form and tips sheet:
Job of the Year/First Timer Nomination Form
Job of the Year Application & Submission Tips
---
Virtual Member Lunch: Safety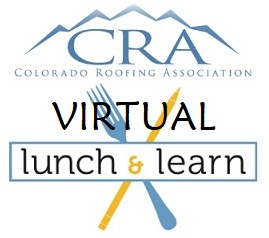 Covid-19 Updates, OSHA Guideline & Enforcement Updates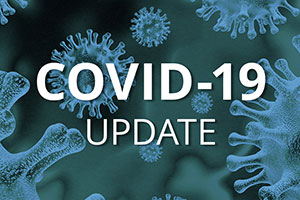 Grab a lunch and then join the Colorado Roofing Association in partnership with Pinnacol Assurance and Moody Insurance Agency for a webinar on OSHA Covid 19 Updates.
This webinar will cover updates to OSHA's stance on COVID-19, recording and reporting, employer responsibilities and enforcement, resources and resources available from other reputable organizations.
Thursday, January 21, 2021

Zoom Webinar

Cost = Free

Noon to 1:00 p.m.
Please Pre-Register now. This pre-registration then gives you the link you will need to use to call-in on Thursday and also the ability to add it to your calendar.
CRA Member CIU's = 2 per person.
Webinar: Legal Challenges when using Subcontractors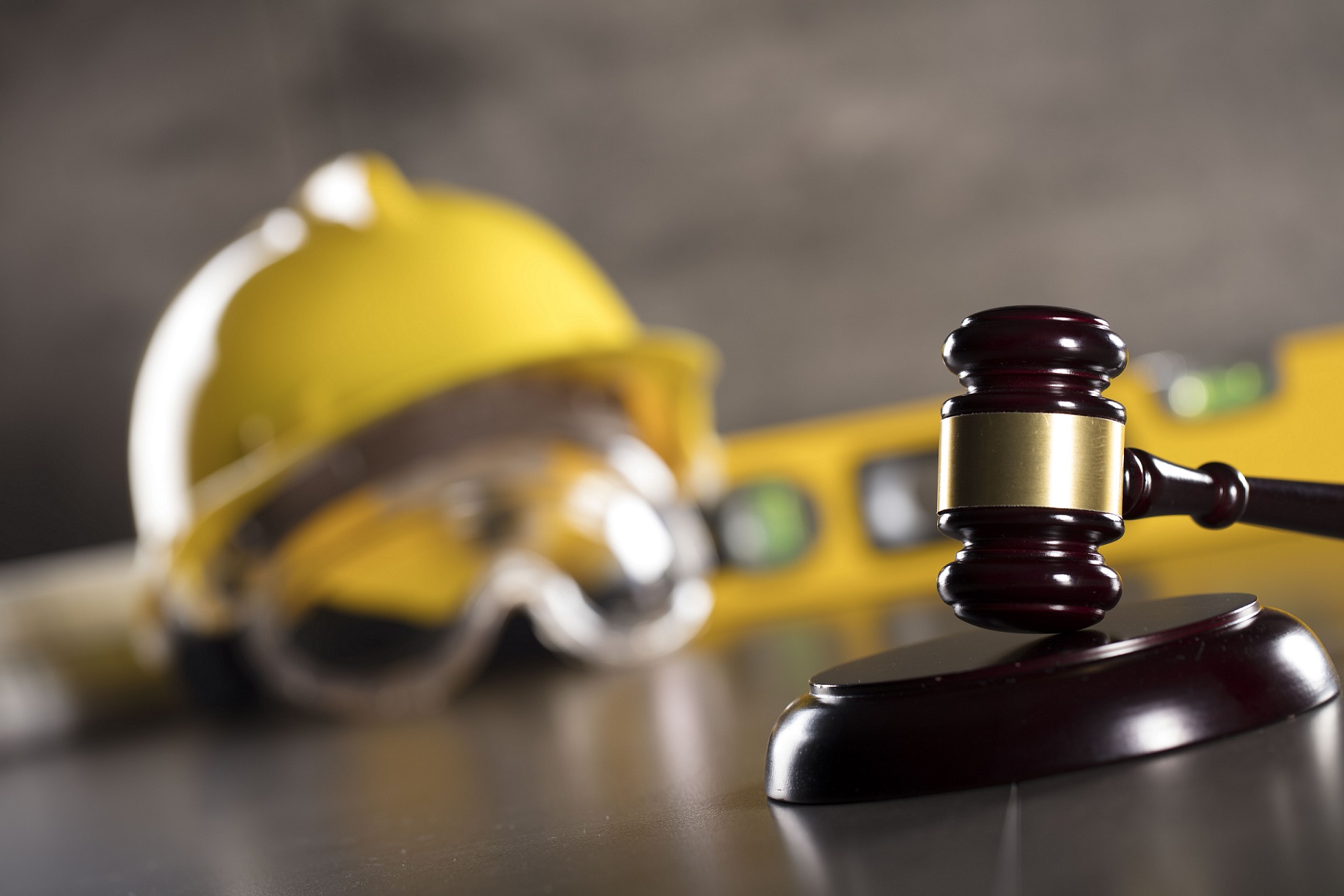 Grab a lunch and then join the Colorado Roofing Association for a virtual lunch and webinar on the greatest legal challenges when using subcontractors on projects.
As a roofing contractor, using a roofing subcontractor is a legal matter that must be considered, especially in our current labor and workforce marketplace where lack of skilled labor leads to the use of subcontractors.
You don't want to miss this conversation with Trent Cotney on effective management of subcontractor labor, independent contractor vs W2 employee, multi-employer sites, defect claims, etc.
Thursday, January 28, 2021

Zoom Webinar

2:00 - 3:30 pm

Cost: $30/per member and $60/non-member per session.

*Zoom meeting details will be emailed upon registration.
CRA Member CIU's = 2 per person. 
Click here to view the full 2020 Event Calendar – calendar includes additional event dates, member luncheons, pinpoint seminars, Training Center courses, etc.
COLORADO LEGISLATIVE WATCH

The Colorado legislature won't convene the 73rd General Assembly in full until February due to COVID-19. Rather, lawmakers will begin the legislative session on January 13th as normal, but only stay at the Capitol long enough to get the most urgent and necessary work done, such as swearing in new members. Then they'll adjourn until at least mid-February.
We do expect to see bills this year on transportation, health care, worker's compensation, and more. We also continue to ask for your support of our Retainage bill:
Colorado
Retainage | We still need your stories!!
CRA along with our coalition partners; American Subcontractors Association of Colorado, Associated Wall and Ceiling Industries of Colorado, Rocky Mountain Steel Construction Assn and National Utility Contractors Assn of Colo will be re-introducing legislation at the 2021 Colorado Legislative session to reform PRIVATE retainage to mirror PUBLIC retainage statute of 5%.
We need statements from our members that speak to the IMPACT of retainage on their business. Considerations are: cash flow, business development, receivables/aging, line of credit, employee pay increases/benefits, new hires etc.
Please share your stories so we can share them with legislatures. Email to Debbie Hathorne with your STATEMENT OF IMPACT OF RETAINAGE. Please include your business name and address and home address as part of your statement. The reason we are asking is because it is our goal to gather statements from across the state that represent each house/senate district in Colorado. We will not share your home address, but plan to compile statements and provide legislators your name, business name and your statement of impact.
> > > Better yet...we ask that you reach out directly to your legislators and share your stories and why the legislation is needed. You can find tips on contacting them here.
National
ROOFING DAY IN D.C. 2021 | CAPITOL HILL VIRTUAL FLY-IN | March 23-24, 2021. Mark your calendars -- the NRCA organized Roofing Day in DC will take place on March 23-24. You—and fellow roofing professionals—will meet virtually with Congress to discuss important issues facing the industry. Learn more about Roofing Day in D.C. 2021.
Have you already heard of legislation coming up in 2021 that we need to research/share, please let us know and we'll add it to the list of what to watch in 2021. Thank you.
Jeff Johnston
The Roofing Company
Gov't Relations Committee Chair
CODE NOTICES & UPDATES
GET YOUR FREE ROOFING CODE REPORTS
This is a valuable member benefit. Simply sign into your CRA member portal to receive instant access to free reports that hold the most valuable address specific building codes for roofers.

Ready to get started? Click below to pull your first report!
If you don't know your CRA login, click here for instructions on how to activate/create your account. ** You can pull more than one report at a time, but you must return to the CRA Code page to enter each address.
---
This month's Building Code updates/notices:
No updates to report this month.
Have you heard of any upcoming building code changes with any of the municipalities you work with? Please share them with us by emailing the BC&S Committee via Debbie at debbie@coloradoroofing.org.
WELCOME 2 New Members(s)…
Gaco, 3028 W 19th Ave Denver, CO 80204, Ph: (720) 438-9894, (Manufacturer Rep) and Valor Roof & Solar, 251 S Natches Ct #B, Sheridan, CO 80110, Ph: (303) 770-7663, (Contractor - Comm/Res).
---
Roofing Material Shortage Survey - Please help us!
Over the past several months, COVID has impacted construction job sites—including the roofing industry. One significant impact that the roofing industry has felt is material shortages. Collectively roofing associations in Canada and the U.S. are lobbying their respective governments to increase infrastructure spending to get construction projects started and help stimulate the economy.
For the roofing industry to be ready to hit the ground running, we need to get a better handle on the supply and demand of roofing materials to plan accordingly. Please help us, by taking this short survey:
---
2021 Standard Mileage Rate Announced
Beginning Jan. 1, 2021, the standard mileage rate for the business use of cars, vans, pickup or panel trucks will be 56 cents per mile, down 1.5 cents from 2020. It's the second consecutive year the business use rate has gone down. The 57.5 cents per mile rate for 2020 was a slight drop from the 2019 rate of 58 cents. Click here for more information.
---
Fraudulent Unemployment Claims Accelerate in CO & Nationally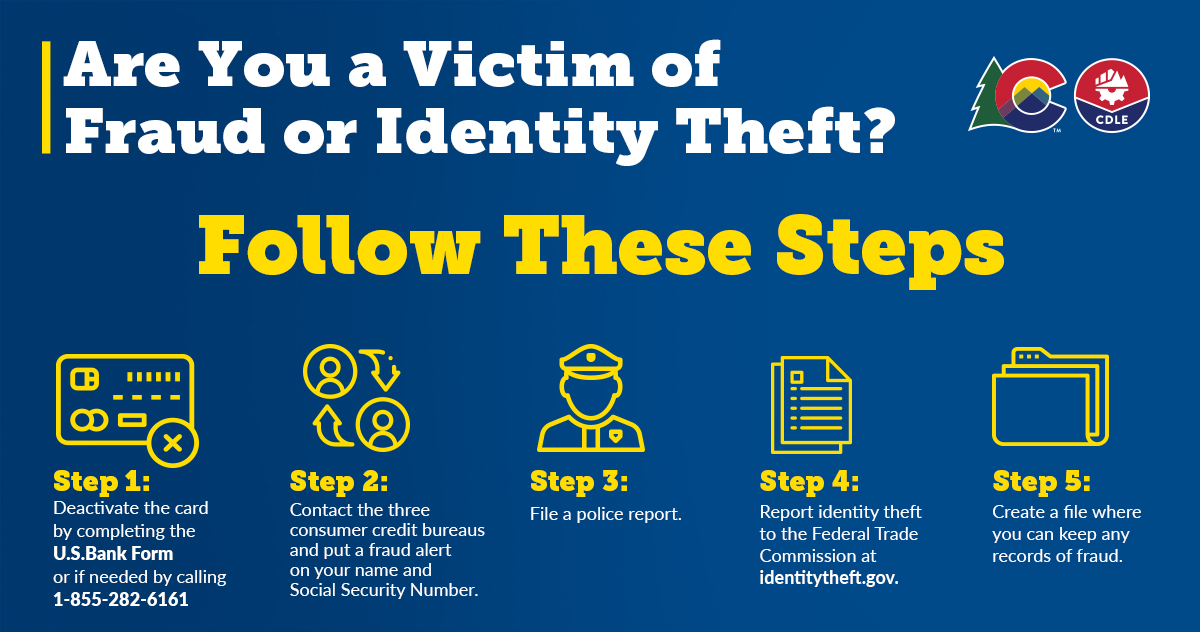 CRA is receiving reports of accelerating fraudulent unemployment insurance claims. Employers are receiving multiple claim notices at their offices for employees that are obviously still working for the company. Employees are receiving a Debit Card at their home when they did not file a claim. This type of fraud is taking place nationally as the amount of unemployment benefits have been increased with federal CARES Act funding.
Due to the sheer volume of fraudulent claims being reported, the CDLE says they can no longer take them via email or phone. A recent computer upgrade is supposed to help moving forward. In the meantime, here is what you should tell your employees to do.

The CDLE is asking that all reports of fraud be reported via their website, by the employee/victim, rather than by the employer. The victim/employee can report the fraudulent claim by going to:
https://cdle.colorado.gov/unemployment
Click on "Report Fraud"
Click on "You received unemployment paperwork or a Debit Card without claim"
There is also information for the victim on that tab on next steps to take re: ID theft.
Other steps your employees should take:
Deactivate the card by calling

U.S. Bank at 1-855-279-1678.
Contact the three consumer credit bureaus and put a fraud alert on your name and Social Security number (SSN). Regularly review your credit reports from each of the three credit bureaus.
File a police report.
Report identity theft to the Federal Trade Commission at

identitytheft.gov.
Create a file where you can keep any records relating to this identity theft in one central place, in case you are notified of other fraud or breaches of your personal information.
Please pass this along to your colleagues.
---
Firestone Building Products has signed an agreement to be acquired by LafargeHolcim Ltd
In case you had not yet heard the news announced last Thursday, January 7, Firestone Building Products has signed an agreement to be acquired by LafargeHolcim Ltd, the world's largest cement supplier with headquarters in Switzerland.
The transaction is valued at $3.4 billion. LafargeHolcim's acquisition of Firestone Building Products includes 15 manufacturing plants, 1,800 distribution points and three R & D laboratories. LafargeHolcim has announced that Firestone Building Products will continue to be headquartered in Nashville, TN and all 1,900 Firestone employees will transition to LafargeHolcim, which currently has 72,000 employees. Read more.
Source: https://hpsslaw.com/
SAFETY SPOTLIGHT
BLS Report Shows Roofing Fatalities Up by 15% in 2019
Fatalities in the roofing industry only worsened in 2019, according to numbers released this month by the U.S. Bureau of Labor Statistics (BLS).
In its newest National Census of Fatal Occupational Injuries report, the data shows roofers accounted for 111 of the 5,333 fatal injuries that occurred in 2019. This is up 15% from 2018's figure of 96.
BLS' report shows this is a fatal injury rate of 54 per 100,000 workers, up from 51.5 — an increase of nearly 5%. The average rate across all occupations is 3.5, meaning roofing's fatality rate is roughly 15 times higher than the average.
Only three other occupations have a higher fatality rate than roofing, which include:
---
SFI Compliance - Virtual Tool Box Talks
SFI Compliance continues to provide virtual videos for digital safety meetings. The most recent on "Guardrails."
NATIONAL NEWS FROM NRCA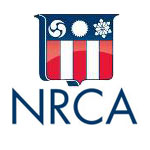 National Update: Worth sharing …
January 2021 10@10
Source: NRCA.NET
MEMBER BENEFITS & TOOLS
This month's highlighted member benefits and tools
ADVISORY NOTICE: Roofing Contractors Must Not Act as Public Adjusters – Check Your Contract Language
The CRA Board of Directors has issued an advisory with additional information and details about these public adjuster clauses we have seen being used in Colorado that basically state that the roofing contractor may negotiate or act as a public adjuster on behalf of the owner. This is against Colorado's Residential Roofing Law (SB38) and it is required that you must be a licensed public adjuster before you take on this role. Click here to view the advisory.
Concerning Ladder Liability. Help us in educating consumers and concerned citizens about the liability and risks involved with unattended ladders set for inspectors.
CRA Safety Group Workers' Comp Program. Receive a 4%-upfront discount, group or individual loss history dividend calculation and much, much more. Members of the program automatically belong to the CRA Safety Group whose focus is on continuing safety education and training and improving safety in the roofing community. In partnership with Moody Insurance Agency and Pinnacol Assurance. Call Kim Burkhardt. at 303-824-6600 to receive additional information regarding this program.
RoofersCoffeeShop Free Classified Ad. RoofersCoffeeShop is the premier networking site in the roofing industry, helping contractors find information, materials, services, tools, labor and training in one place. Share ideas and stories in our RCS Forum, and visit their classified ads section to sell and find items and get help. Use promo code CRA for your FREE classified ad.
---
Delivery of the E-Newsletter to Your Inbox
To guarantee delivery of the newsletter to your e-mail inbox each month, we ask that you add Debbie Hathorne to your address book using the following email: debbie@coloradoroofing.org. By adding this address to your contact list, we hope to avoid spam blockers/junk mail folders and ensure your receipt of the CRA newsletter in your inbox each month. Thank you.
---
© 2005-2021- Colorado Roofing Association