Quicklinks

: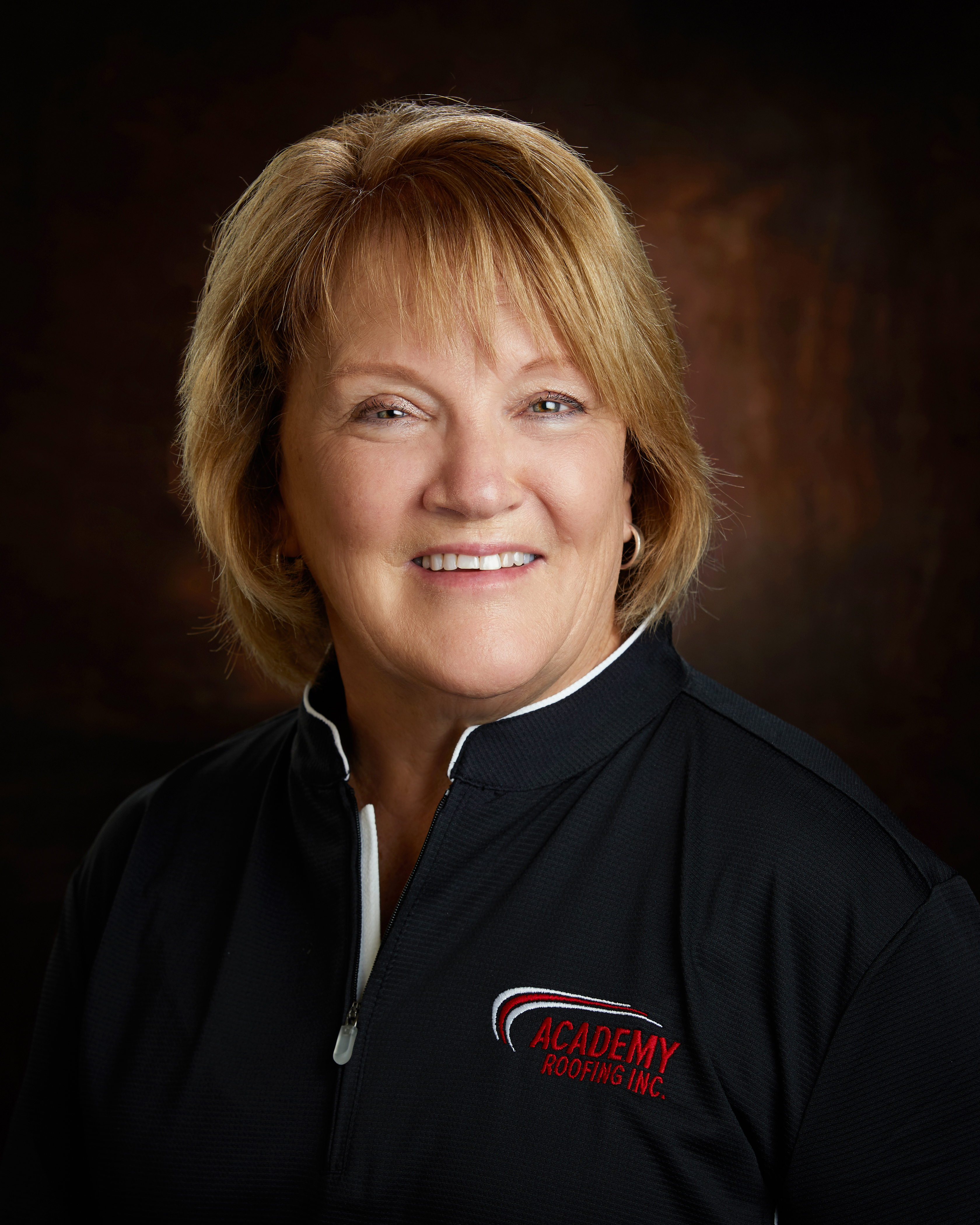 Hard Boiled Hat. June is National Safety Month, and in the world of roofing, there's nothing more important than safety. For this month devoted to safety, I thought it would be good to celebrate Edward W. Bullard. You've probably never heard of this man, but an article in Construction Executive, written by Carrie Williams, tells the story of a courageous young man who served in the U.S. Army in France during World War I. When he returned home, he joined his father at the E.D. Bullard Co. in San Francisco. The company sold carbide lamps and mining equipment.
The young Mr. Bullard noticed that the miners wore nothing on their heads to protect them from falling debris. He remembered that during the war, he and his fellow soldiers wore "doughboy" helmets and he decided to design a helmet for the miners. Using overlapping layers of thick canvas that had been steamed for pliability, he glued the canvas together and covered the inside and outside shell with water resistant shellac to add strength and durability. He called his new invention the Hard Boiled Hat and soon received a patent on the first industrial protective head gear.
Use of the Hard Boiled Hat grew quickly and by the 1930s, use of the hard hat was mandated by the project engineer on the Golden Gate Bridge. Sound familiar? In 1933, the Bullard Company sold its first aluminum hard hat which became the standard in construction projects and in the 1950s the company created the first thermoplastic hard hat that is now used all over the world. After OSHA began requiring workers to wear hard hat protection in the 1970s, the number of worker deaths significantly decreased.
In 2019 the Bullard Co. celebrated "100 years of head protection." Over 6 million hard hats are now sold annually. It would be impossible to know the number of lives this Edward W. Bullard saved with his hard boiled hat invention but I'll bet it's an impressive figure.
One person can make a difference when it comes to safety and this story certainly illustrates that point. It begins with each of us identifying the hazards at every jobsite (yes, even the most mundane roof can be hazardous) and then providing the equipment and training to perform the job safely. If Edward Bullard could recognize what needed to be done to keep people safe in the early 1900s, then surely we can do the same. National Safety Month isn't a federal or state holiday. It doesn't get a lot of recognition in the press or anywhere else for that matter. But for our employees, it's perhaps the most important month of the year.
Please stay safe out there!
Suzie Boyd
Academy Roofing, Inc.
CRA President
---
THANK YOU to our 2022 Sponsors!
| | |
| --- | --- |
| 2022 Industry Leader Sponsors | |
| A to Z Roofing | Interstate Roofing |
| ABC Supply Co. | Johns Manville |
| Academy Roofing, Inc. | Malarkey Roofing Products |
| Advanced Roofing Technologies | Metal Mart Colorado |
| American Roofing Supply | Moody Insurance Agency |
| Arapahoe Roofing & Sheet Metal | Owens Corning |
| B & M Roofing of Colorado | Pinnacol Assurance |
| Beacon Building Products | SPEC Building Materials |
| Black Roofing & Waterproofing | Superoofs |
| CertainTeed | Supreme Roofing Done Right, LLC |
| Claims Pro Public Adjusters, LLC | Tamko Building Products |
| Elite Roofing Supply - CO, LLC | Tecta America - Colorado |
| Flatiron Steel | Tectum Roofing |
| Front Range Roofing Systems | The Roofing Company |
| GAF Materials | Tiley Roofing, Inc. |
| GCP Applied Technologies | Valor Roof & Solar |
| Gulfeagle Supply | Westlake Royal Roofing Solutions |
| Horn Brothers Roofing | |
| | |
| 2022 Silver Sponsors | |
| Calebs Management Enterprises, Inc. | RTP Roofing Co. |
| Cleasby Manufacturing | Schafer & Company |
| F-Wave | Sheffield Metals |
| | |
CRA GOLF TOURNAMENT | REGISTER NOW AT EARLY BIRD RATES
FRIDAY, AUGUST 19, 2022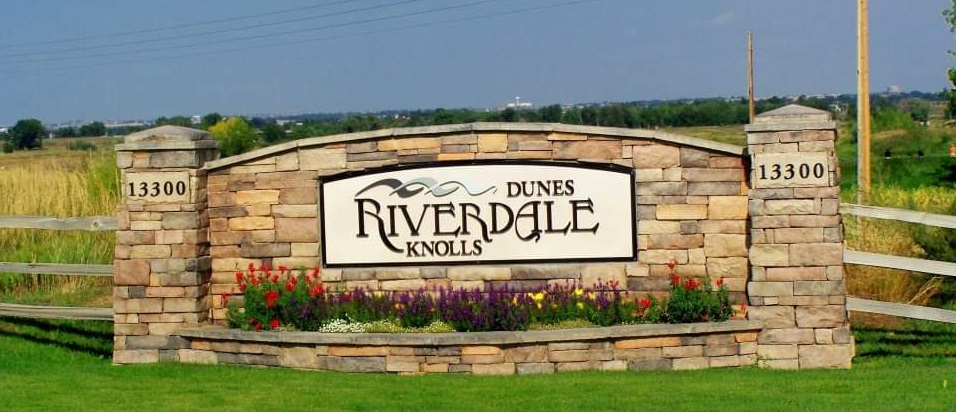 We are back to Brighton in 2022!
Join us for the CRA Golf Tournament to be held at Riverdale Knolls & Dunes Golf Courses at 13300 Riverdale Road, Brighton, CO 80602 on Friday, August 19. We will be celebrating our 40th annual tournament.
Registration is open! Early Bird prices end July 15th!
Sponsorship Opportunities
Companies interested in sponsoring this year's tournament or manning a hole are encouraged to contact us. Please email Debbie now for details.
CRA Member CIU's = 1 per person. 
---
Click here to view the full 2022 Event Calendar – calendar includes additional event dates, member luncheons, pinpoint seminars, Training Center courses, etc.
CRA TRAINING CENTER
Upcoming Classes | Registration Open
The CRA Training Center has the following class dates coming up. Registration is open. Be sure to reserve now and make sure you've got our spot!
Introduction to Roofing | 6-Day

July 19, 20, 21 and July 26, 27, 28
CLICK HERE TO VEIW CALENDAR AND REGISTER FOR A COURSE!
---
The CRA Training Center is located at 1660 Jasper Street, Unit I & J in Aurora, CO and is designed specifically for roofers and roofing applications. The space can be used for all types of steep and low slope materials and roofing systems. We are 'application friendly".
MARKET YOUR CRA MEMBERSHIP
PROMOTE YOUR MEMBERSHIP IN CRA!
The beginning of summer is a good time to remind you what the CRA Marketing Committee is up to. We are ramping up our annual "Select a Trusted Colorado Roofer" campaign. Our goal is to maximize the use of social networking tools to reach CRA members and the general public. Our social media ads urge Colorado home and building owners to take the appropriate steps in getting informed about replacing/repairing a roof and in selecting a trusted roofing contractor; especially in the event of hail or storm damage.
Look for us on Facebook, Instagram and LinkedIn. We also encourage you to share our ads when you see them - the more homeowners that get informed about replacing/repairing a roof - the better. Sharing links also helps improve your search engine optimization (SEO). When you share your posts and ours, the audience amplifies the content by sharing it further. In this way, we both increase visibility, improve traffic, and generate backlinks. These are all social signals that notify Google that your site content is credible and improve SEO rankings.
We also want to remind you that CRA has a Member Marketing Tools page on our website. Two items to highlight include: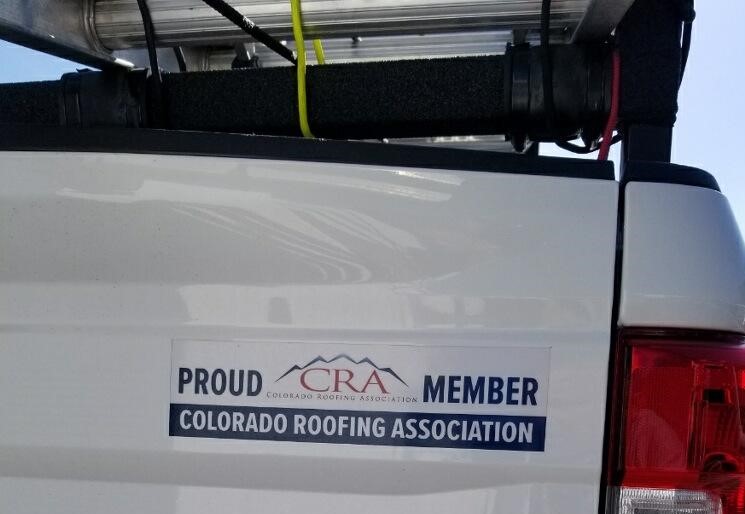 PROUD MEMBER SOCIAL MEDIA POST - download the proud member post to share on your social media feeds and tag the Colorado Roofing Association.
PROUD MEMBER BUMPER STICKERS - If you didn't see them at the Trade Show or use the order form with your 2021 Membership Decal/Certificate mailing, now's the chance to get "Proud Member" bumper stickers for your fleet. We want you to promote your affiliation with the Colorado Roofing Association on your vehicles, truck bumpers/windows or on your trailers). Members receive 5 Free Stickers upon request. Size = 11.5" wide x 3" tall, available in clear or white background. Additional stickers are increments of 10 for $5.
Click to order your bumper stickers!
PROMOTIONAL FLYER FOR YOUR SALES KIT - Promote your affiliation with the Colorado Roofing Association. Just click on the link below to download the flyer. Print as many as you need and start using in your sales packets and presentations right away!
---
We encourage website visitors to use CRA Contractors!
Have you enhanced/reviewed your Member Directory Listing?

One of our main goals when marketing/advertising the CRA is to encourage consumers who visit the site to use a CRA Member for their roofing project. It's working and the member directory is one of the most visited pages on CRA's website. Help customers find you easier by enhancing your listing. CRA member companies automatically have a basic listing in the member directory. We encourage you to enhance your listing to extend your marketing message with the following personalization capabilities – brand awareness (add your logo), social media presence (add links to Facebook, LinkedIn, Twitter) and add a short member bio.
---
OTHER MARKETING RESOURCES AVAILABLE TO MEMBERS:
COLORADO LEGISLATIVE WATCH

Legislative Update
Last month I updated you on the bills we were tracking and how they turned out. This month, I wanted to take the time this month to highlight the Colorado Contractors Coalition we belong to and thank our partners for working alongside us for the betterment of contractor businesses.
How we collaborate on your behalf...
The Colorado Contractors Coalition (CCC) goal is to build trust through collaboration. CCC is the place where contractors, specialty contractors, associate professionals come together to work on industry issues and concerns. Founded in 2016, the CCC influences state and local policy makers to support the improvement and betterment of the contractor business community. The CCC is currently composed of the legislative committees for the American Subcontractor's Association of Colorado (ASAC), Colorado Roofing Association, (CRA) and Rocky Mountain Steel Contractors Association (RMSCA) who meet once a month (and more often as needed).
Major activities include the following.
Propose and obtain sponsors for bills.

Retain lobbyists to push legislation to support contractors' initiatives.

Review reports and meet with lobbyists on proposed legislation and candidates.

Review proposed legislation.

Determine if CCC needs or should take a position.

Develop an action plan to support or oppose legislation.

Coordinate with ASAC, CRA, and RMSCA members to help members support or oppose legislation through the
power of grassroots efforts to effect change.

Monitor elections and candidates.

Work proactively on positive changes in safety & environmental regulations, contract terms, and other issues.

Participate in a larger industry coalition, focused on payment reform and construction industry issues.

Provide financial contribution to state legislative candidates supported by CCC.
Check out the full summary here.
This summer you will find us manning holes at several industry golf tournaments including the RMSCA tournament in June, ABC Supply in July and CRA in August. We want to bring awareness to how we are advocating for you and talk about prompt pay. Be sure to stop and chat with us. Participate in our fun contests for your chance to win attendance prizes (other golf foursomes, Rockies tickets and more).
I will end as I always do, if your aware of or concerned about upcoming legislation or Fall elections or just want to learn more about our advocacy efforts, please reach out to me. Thanks, and stay safe this SummerI
Jeff Johnston
The Roofing Company
Gov't Relations Committee Chair
ITEMS OF NOTE
WELCOME to 1 New Member(s)…
Meet our newest member(s) who re-joined this past month.
8400 E Crescent Pkwy, Ste 630, Denver, CO 80111 | 303.880.4423

Claims Adjuster
---
Colorado's New Retail Delivery Fee (RDF)
Do you sell taxable items that will be delivered by a motor vehicle to a location in Colorado (including deliveries made by a third-party)? Yes. Starting July 1, 2022, you will be required to charge, collect, and remit a new fee to the Colorado Department of Revenue (CDOR).
Applies to all retail sales delivered by a motor vehicle to a location in Colorado
Includes third-party deliveries
$0.27 per retail sale for delivery
Charged to the purchaser
Collected by the retailer and remitted to CDOR
Follows sales tax filing frequencies and due dates
Filed on a separate return, form DR 1786
If you already have a sales tax license, your automatically enrolled
Retailers that make retail deliveries must show the total of the fees on the receipt or invoice as one item called "retail delivery fees." Read more here.
---
IRS Increases mileage rate for remainder of 2022
The Internal Revenue Service today announced an increase in the optional standard mileage rate for the final 6 months of 2022. Starting July 1, taxpayers may use the optional standard mileage rates to calculate the deductible costs of operating an automobile for business and certain other purposes. For the final 6 months of 2022, the standard mileage rate for business travel will be 62.5 cents per mile, up 4 cents from the rate effective at the start of the year.
---
Roofing scammer loses appeal to overturn convictions | Western Colorado
The Grand Junction Daily Sentinel has reported that a Basalt roofing contractor convicted in Mesa County in 2019 for deceiving clients lost his bid to have his convictions overturned, the Colorado Court of Appeals ruled last Thursday. Violating Colorado's Residential Roofing statute that states contractors must "hold in trust any payment from the property owner until the contractor has delivered the roofing materials to the jobsite or has performed a majority of the roofing work on the property." Read story here.
---
Roofing Contractor Sentenced to Prison for Failing to Pay Payroll Taxes
A Pennsylvania roofing contractor who pled guilty in February to failing to collect and pay nearly $186,000 in federal payroll taxes has been sentenced to prison. The contractor paid his labor force, comprised mostly of undocumented immigrants, an all-cash wage and failed to properly account for and pay required payroll taxes.
Full Story: Roofing Contractor (5/20)
---
Other states may follow Fla. in changing insurance laws
Florida's new law that modifies homeowners insurance coverage for roof replacements and combats roofing scams could be copied by other states, particularly Texas, Colorado and Georgia, according to Trent Cotney of Adams and Reese. The Florida law also restricts contractors in recouping attorneys' fees in successful lawsuits against insurers.
Full Story: Roofing Contractor (6/10)
---
TAMKO 50th Anniversary Event - June 23
TAMKO is inviting you to their Denver Warehouse 50th Anniversary Customer Appreciation Event. Food trucks, Games, Giveaways, Drawings and Prizes, New Product Demos. Open to Denver-area contractors and distributors. The event is being held on Thursday, June 23 from 11 AM to 2 PM at the TAMKO Denver Warehouse located at: 5300 E. 43rd Ave., Denver, CO. RSVP here and let them know how many people are coming.
---
Commercial Flat Roof Damage Assessment Training Opportunity - July 7
Join C3 Group Adjusters for lunch and a 1 hour training on proper damage assessment for commercial flat roofs. This "quick and dirty" highlights how our team assesses and validates storm claims. This is a free event, but you must register in advance. July 7th from 11:30-1:30 pm. Link to register.
---
Experienced fleet mechanic needed, Aurora CO
Academy Roofing has an immediate opening for an experienced fleet mechanic at its office in Aurora. Join a dynamic, busy team at a reputable roofing contractor. Academy Roofing's mechanic is an integral part of the team and is charged with maintaining a fleet of 65 gas and diesel vehicles. The truck shop is clean and updated with everything the mechanic needs to keep our field employees safe and mobile.
At least five years of experience with gas and diesel vehicles is required. Job duties include maintenance of other small gas engines (air compressors, generators, etc.) and routine repair of small tools. The schedule is Monday through Friday. The benefit package includes medical, dental, and vision insurance; a 401(k) plan that includes a company match; paid time off; and training opportunities. If interested, please call Robert Ritter at (303) 360 – 0708 or e-mail your resume to rritter@academyroofinginc.com.
---
Please take the RCS Industry Trend Survey. Your feedback is valuable.
RoofersCoffeeShop is looking for YOUR input to help understand what's trending in roofing. The 2022 Trends Survey asks contractors to report on topics regarding labor and material challenges, business issues, training and technology needs, as well as areas of success in their businesses. EVERYONE who completes the survey will receive $50 toward RCS Classifieds and 20 respondents will be randomly chosen to receive RCS 20th anniversary swag! Take survey now.
CODE NOTICES & UPDATES

This month's Building Code updates/notices:
We have a couple update for you this month:
Centennial, City of - Mid roof inspections now required for ALL roof types, not just tile and low slope as before. Options are available for missed mid-roof inspections. Read current roofing guide here.

Denver, City & County of - Denver hires new Deputy Building Official, Dennis Shults. Dennis comes to Denver from the Town of Breckenridge, where he served as the Chief Building Inspector. There, he reviewed plans for and inspected both residential and commercial construction projects. As Denver's Deputy Building Official, Dennis will manage the building inspections teams and lead the investigation of building code and ordinance violations, making decisions and recommendations on complex code enforcement cases. Welcome to the city, Dennis! Read more here.
---
Resources you can use!
The Building Code & Standards committee has been working hard to bring you a best practice resource document for low slope roofing applications. We are excited to announce that is done and ready to share with all of you.
We have also developed a "Buyer Beware - Understanding Total System Warranties" page on our website that you can use to help your clients understand that all low-slope warranties are not the same. Check it out.
Have you been using the other resources and tools available on the Member Education Page? You should!
---
Have you heard of any upcoming building code changes with any of the municipalities you work with? Please share them with us by emailing the BC&S Committee via Debbie at debbie@coloradoroofing.org.
SAFETY SPOTLIGHT
Newsworthy Items from OSHA

Heat Safety
OSHA's revised Heat Illness Prevention webpage consolidates resources to keep workers safe indoors and outdoors. Be sure to check it out and keep your workers safe from heat this year.
REMINDER! OSHA could stop by jobsites unannounced this summer to check on heat exposure when the National Weather Service has issued a heat warning or advisory for a local area under a National Emphasis Program. See the May newsletter for more details on this.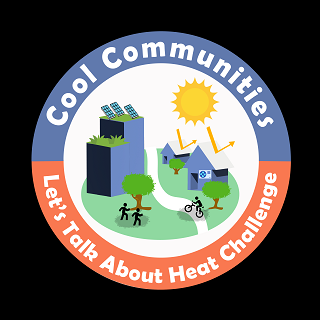 ---
Let's Talk About Heat Challenge
The Environmental Protection Agency launched a "Let's talk about heat" national competition to identify innovative and effective ways to inform people of the risks of extreme heat. Read more.
---
Roofing Worker Fatality
Roof trusses collapsed and fatally injured a worker because a framing contractor failed to comply with building code requirements and manufacturer's specifications. Read more.
---
Roofing Contractor - Serial Violator
A contractor with a history of violations willfully exposed roofers to the risk of deadly fall hazards. Read more.
Source: OSHA QuickTakes for June.
NATIONAL NEWS FROM NRCA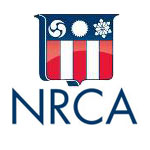 National Update: Worth sharing …
Just a few key items we felt were noteworthy from NRCA this month:
National Roofing Week was a success! - National Roofing Week was June 5-11, and NRCA members and others in the roofing industry participated with enthusiasm, helping to raise awareness about the significance of roofs to every home and business and share the good deeds of the industry. There were 333,975 impressions on social media—impressions refer to the number of times National Roofing Week content was displayed to users. NRCA's social media platforms also had 10,972 engagements. NRCA shared 517 member posts on Facebook; retweeted 183 member tweets on Twitter; and shared 408 member posts on Instagram—sharing a total of 1,108 posts, which is up 30% compared with 2021.

NRCA urges Department of Homeland Security to improve H-2B visa program - NRCA is urging the Department of Homeland Security to make improvements to the H-2B seasonal visa program to make it more accessible to employees. For many years, NRCA members have used the H-2B program to supplement their workforce needs during peak season. In a June 9 letter to Secretary of Homeland Security Alejandro Mayorkas, NRCA and other members of the H-2B Workforce Coalition urged the agency to work with Congress to permanently institute a "returning worker exemption" within the program to provide employers with the maximum number of seasonal workers. In addition, the group urged DHS to issue a permanent rulemaking for implementation of supplemental visas allocated annually rather than the current cumbersome, time-consuming practice of conducting a separate rulemaking each year. These actions would provide greater certainty for businesses that use the H-2B program to address their seasonal workforce needs. NRCA will continue working with Congress and the administration to strengthen the H-2B program as much as possible.

Take advantage of NRCA's targeted health and safety programs - NRCA's Targeted Health and Safety Training provides a quick, convenient way to schedule and deliver safety-specific online training at your workplace—or wherever you choose—at a time that works for you. The one-hour training programs are conducted in a live webinar format and can accommodate any size group. Most training programs can be delivered within one week unless otherwise indicated. The 13 programs span various topics, including asbestos, fire safety, driver safety, arrested fall rescue, ladder safety and other topics. View NRCA's Targeted Health and Safety Training programs.
Source: NRCA.NET
MEMBER BENEFITS & TOOLS
This month's highlighted member benefits and tools
ADVISORY NOTICE: Roofing Contractors Must Not Act as Public Adjusters – Check Your Contract Language
The CRA Board of Directors has issued an advisory with additional information and details about these public adjuster clauses we have seen being used in Colorado that basically state that the roofing contractor may negotiate or act as a public adjuster on behalf of the owner. This is against Colorado's Residential Roofing Law (SB38) and it is required that you must be a licensed public adjuster before you take on this role. Click here to view the advisory.
Concerning Ladder Liability. Help us in educating consumers and concerned citizens about the liability and risks involved with unattended ladders set for inspectors.
CRA Safety Group Workers' Comp Program. Receive a 4%-upfront discount, group or individual loss history dividend calculation and much, much more. Members of the program automatically belong to the CRA Safety Group whose focus is on continuing safety education and training and improving safety in the roofing community. In partnership with Moody Insurance Agency and Pinnacol Assurance. Call Kim Burkhardt. at 303-824-6600 to receive additional information regarding this program.
RoofersCoffeeShop Free Classified Ad. RoofersCoffeeShop is the premier networking site in the roofing industry, helping contractors find information, materials, services, tools, labor and training in one place. Share ideas and stories in our RCS Forum, and visit their classified ads section to sell and find items and get help. Use promo code CRA for your FREE classified ad.
Colorado Contractors Legislative Advocacy Coalition - CRA partners with several other construction associations to make our voices heard as joint members of the Colorado Contractors Coalition. Together we have successfully passed legislation including payment reform (public and private to 5%), bonding requirements, pro-rata liability and construction defect reform policies. Check out the CCC website for more information and to keep up with our CURRENT advocacy efforts.
---
Delivery of the E-Newsletter to Your Inbox
To guarantee delivery of the newsletter to your e-mail inbox each month, we ask that you add Debbie Hathorne to your address book using the following email: debbie@coloradoroofing.org. By adding this address to your contact list, we hope to avoid spam blockers/junk mail folders and ensure your receipt of the CRA newsletter in your inbox each month. Thank you.
---
© 2005-2022- Colorado Roofing Association