Quicklinks

: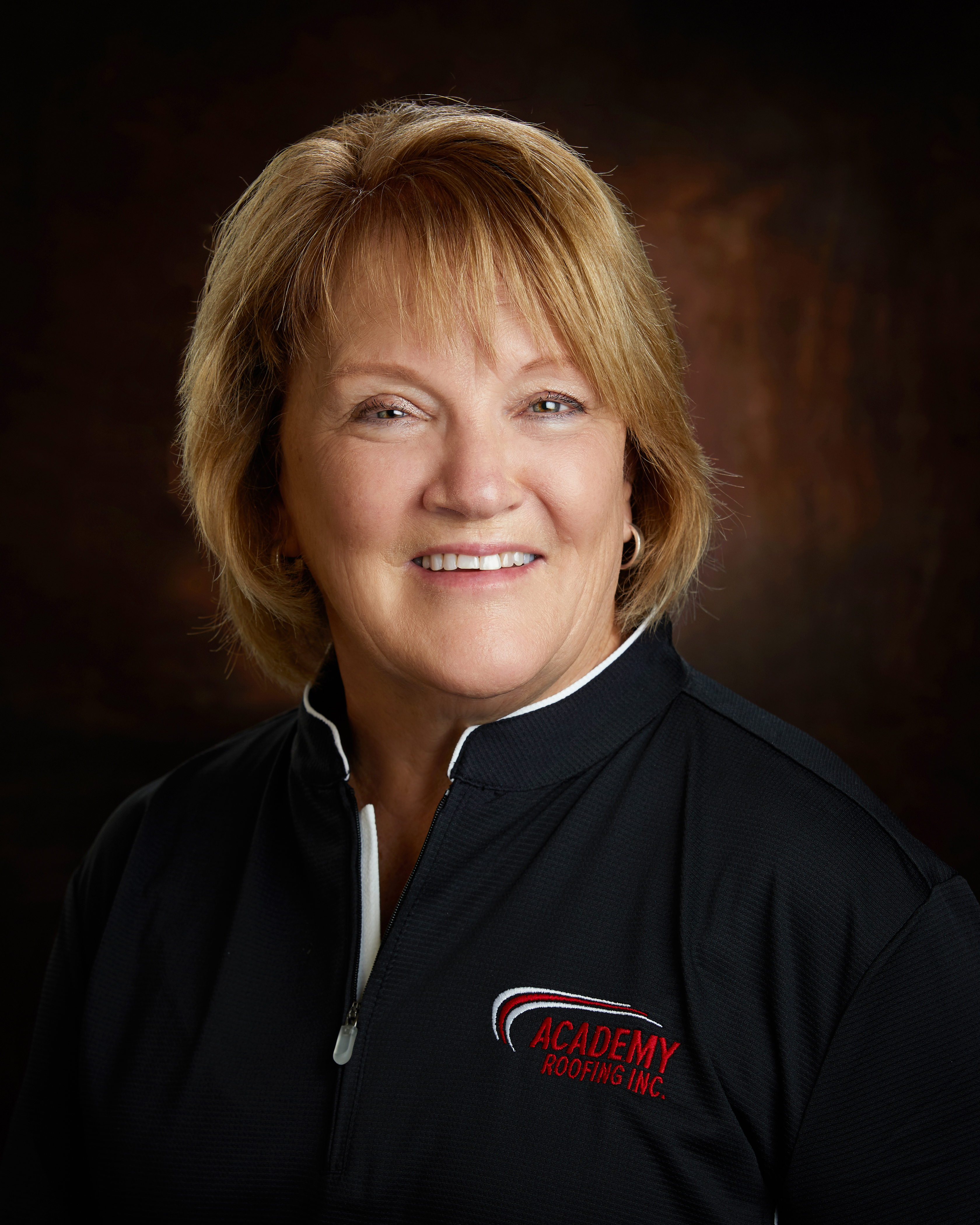 Competition. The other day I attended a CRA meeting and overheard someone saying that contractors who are relatively new to the roofing industry don't like cooperating with their competition. Now before you call in the Federal Trade Commission or whichever agency regulates price fixing (I didn't do well in Economics), please know that I am not referring to anything that relates to price fixing in this month's message.
I don't know if you've ever heard the old saying, "Keep your friends close, and your enemies closer," but I think it fits with my message today pretty well. For any company owner who thinks they don't need their competitors, think again. While we go head-to-head on an almost weekly basis, many of our competitors have been crucial to our success at different points in our business life. We've borrowed machinery from one another; we've called upon each other when we needed help as we learned how to install a new material or what to do to conquer a challenging roofing detail; we've traded war stories that helped us each understand that we were not alone in our challenges; we learned about predatory contract language and unsavory GCs that are lurking out there; we cheered one another on at the Awards banquet for jobs well done; and along the way, we learned so much about our competitors – their company culture and their way of thinking. Believe it or not, that is helpful when bidding against each other.
I don't think we have ever needed each other more than we do now. Material shortages have become so much more than a hassle – they have become a way of life! And from what I'm hearing, there is no swift end in sight. At the Board meeting last week I heard some of the guys talking about who had what and if they could help each other out to procure some of the materials they are lacking. And maybe I'm an idealist (I'm not), but I felt pretty sure the people who were sitting at that table would help a fellow contractor get what they needed if they could.
And that's one of the great things about this industry. To be successful in this industry, we must do so in a spirit of cooperation. Now, I'm not gonna lie! I've done my share of jumping up and down when we lose a bid to another roofing company, but if it's to one of the good companies in town, I know the bidding process was fair and the customer will get a good product.
So, to anyone out there who turns their nose up at the competition, just remember this – you will need your competitors someday. I guarantee it!
I know the wind has been an absolute challenge for all of us these last few weeks. I hope you've been able to get some work done. Stay safe!!!
Suzie Boyd
Academy Roofing, Inc.
CRA President
---
THANK YOU to our 2022 Sponsors!
| | |
| --- | --- |
| 2022 Industry Leader Sponsors | |
| A to Z Roofing | Interstate Roofing |
| ABC Supply Co. | Johns Manville |
| Academy Roofing, Inc. | Malarkey Roofing Products |
| Advanced Roofing Technologies | Metal Mart Colorado |
| American Roofing Supply | Moody Insurance Agency |
| Arapahoe Roofing & Sheet Metal | Owens Corning |
| B & M Roofing of Colorado | Pinnacol Assurance |
| Beacon Building Products | SPEC Building Materials |
| Black Roofing & Waterproofing | Superoofs |
| CertainTeed | Supreme Roofing Done Right, LLC |
| Claims Pro Public Adjusters, LLC | Tamko Building Products |
| Elite Roofing Supply - CO, LLC | Tecta America - Colorado |
| Flatiron Steel | Tectum Roofing |
| Front Range Roofing Systems | The Roofing Company |
| GAF Materials | Tiley Roofing, Inc. |
| GCP Applied Technologies | Valor Roof & Solar |
| Gulfeagle Supply | Westlake Royal Roofing Solutions |
| Horn Brothers Roofing | |
| | |
| 2022 Silver Sponsors | |
| Calebs Management Enterprises, Inc. | RTP Roofing Co. |
| Cleasby Manufacturing | Schafer & Company |
| F-Wave | Sheffield Metals |
| | |
Seminar: Leave, Leave, and More Leave:
The Three Leave Acts Every Employer Needs to Know

Colorado's leave laws have changed the past few years! Are you keeping up? Confused?
Our June 1st Lunch and Learn will include an update by Galvanize Law Group's founding partner, Danielle Maya, on three important employer leave laws and how they impact your business, including the Colorado Healthy Family and Workplace Act, the Colorado Paid Family Leave Law, and the Public Health Emergency Relief Act.
Learning Objectives:
Navigate the various types of leave (paid and unpaid)
Current requirements along with upcoming implementation deadlines/dates
Who must comply, who is exempt and more
You WILL NOT want to miss this low-cost opportunity to gain valuable knowledge for you and your business!
Wednesday, June 1, 2022

11:30 a.m.

Tradecraft Industries Building

6145 Broadway | Denver, CO 80216

Cost: CRA member companies get TWO FREE lunches at this meeting. There is a $20.00 fee for additional employees (3 or more) from member companies. Non-member companies can attend for $40.

In person only, no virtual option for this lunch.
CRA Member CIU's = 2 per person
---

National Roofing Week - June 5-11, 2022
Participate in National Roofing Week! National Roofing Week 2022 will be held June 5-11 to raise awareness of the significance of roofs to every home and business and share the industry's good deeds. Organized by NRCA, National Roofing Week traditionally takes place during the first full week of June and promotes the importance of hiring a professional roofing contractor and making informed decisions about maintaining or replacing any roof system. NRCA also will be sharing its members' stories through its various social media outlets and Professional Roofing magazine. Members throughout the U.S. are encouraged to share their stories of charitable giving, crew and staff appreciation, and signature roofing projects with NRCA. Want to show support for National Roofing Week? Get your crews National Roofing Week T-shirts! Supplies are limited, so order soon! For more information and to download social media cards and instructions, visit the National Roofing Week page on NRCA's website.
CRA will be participating on social media to celebrate roofing with all of you. We encourage you to tag us using @coloradoroofingassociation and #ColoradoRoofingAssociation in your posts to increase the spread of all the good work in the industry on Facebook, Instagram and LinkedIn!
---
Save the Date: June 15 | Construction OCIP/CCIP Insurance Programs

What you should know before enrolling.
You're excited about bidding on a project and are notified that you will be required to be insured by an OCIP or CCIP. These wrap policies are used on residential, commercial and public projects and are designed to reduce costs on construction projects and provide owners and contractors more control over risk management. What you should know before enrolling?
Key topics include:
Overview of owner-controlled insurance programs (OCIP) and contractor-controlled insurance programs (CCIP) policies.
Benefits/disadvantages
Steps subcontractors can take to prevent or limit risk exposure
How these policies work/interact with other policies (work comp, general liability, other)
Risks/Pitfalls/Issues – coverage gaps, additional insureds, no defense coverage, contractors hit for HOAs, solvency/insolvency of OCIP/CCIP carrier, etc.
Key questions to ask plan sponsor prior to enrolling
You don't want to miss this opportunity to learn valuable information so that you and your company can mitigate the risks and limit exposure to construction defect litigation on projects associated with OCIPs/CCIPs. Save the date - June 15 -and look for registration information coming soon.
---
CRA GOLF TOURNAMENT | SAVE THE DATE
FRIDAY, AUGUST 19, 2022-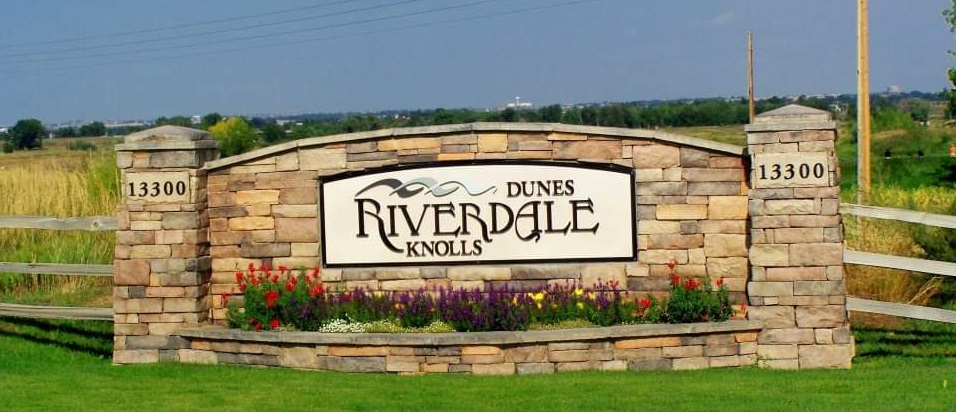 We are back to Brighton in 2022!
Join us for the CRA Golf Tournament to be held at Riverdale Knolls & Dunes Golf Courses at 13300 Riverdale Road, Brighton, CO 80602 on Friday, August 19. We will be celebrating our 40th annual tournament.
The Golf Committee has been meeting to finalize the details and continues to work with the course to navigate our tournament planning for this year. Registration is tentatively scheduled to open on June 1st (or sooner if we can). Look for a message in your inbox soon.
Sponsorship Opportunities
Companies interested in sponsoring this year's tournament or manning a hole are encouraged to contact us. Please email Debbie now for details.
CRA Member CIU's = 1 per person. 
---
Click here to view the full 2022 Event Calendar – calendar includes additional event dates, member luncheons, pinpoint seminars, Training Center courses, etc.
COLORADO LEGISLATIVE WATCH

Legislative Update
With over 700 bills and resolutions introduced, the 73rd General Assembly adjourned on Wednesday, May 11 after a 120-day legislative session.
Colorado
- New Laws of Importance -
HB22-1362 - Building Greenhouse Gas Emissions- This bill mandates that by 2026, cities and counties update to an energy code that is equivalent or better than the 2021 IEC Code, and a model electric & solar ready code developed by the Governor's Colorado Energy Office (COE). Contractor coalitions opposed this bill because the COE does not have any experience in writing building codes. We could not stop the bill but efforts by coalitions saw that made major changes and were able to get the legislature to add an advisory board of experts to give contractor and building owner input into the new energy codes. The bill also sets up 2 new grant programs for public building compliance. The bill was approved by the legislature and signed by the governor.
HB22-1024 Sales & Use Tax Exception Municipal Public School Construction - This bill extends the existing sales & use tax exemption for K-12 school buildings projects at most cities -to include the four remaining home rule cities that still levied the tax on materials used in K-12 school construction. The bill was approved by the legislature and signed by the governor.
SB22-161 - Wage Theft Employee Misclassification Enforcement – Modifies laws pertaining to the payment of wages, employee misclassification, and workplace safety, and the enforcement procedures and remedies for violations of those law. Amendments were made to remove the entire lien rights section and many other long-standing wage claim processes before being passed. The bill was approved by the legislature and sent to the Governor's Office for signature.
HB22-1112 - Workers' Compensation Injury Notices - The bill is now law and changes the 4-day notice period to a 10-day notice period and repeals the tolling and compensation reduction provisions. The new law will also alter the occupational illness/disease requirements from 30 days to upon the manifestation of the illness/disease. While there are exceptions to the bill, the legislation significantly improves injury reporting to injured workers benefits that could allow for more claims. The bill was approved by the legislature and signed by the governor.
HB22-1347 - Workers' Compensation Updates - Concerning workers' compensation, and, in connection therewith, increasing funeral benefits, allowing for advance mileage expense payments, addressing the payment of scheduled ratings, and requiring reporting of certain active medical treatments. The bill was approved by the legislature and was sent to the Governor's Office for signature.
HB22-1354 - Protecting Injured Workers' Mental Health Records. Defines "mental health records" as psychological or psychiatric intake evaluation or progress notes or psychiatric independent medical examination and division independent medical examination records pertaining to a claimant; Requires a mental health provider to provide an insurer with mental health records, as necessary for payment, adjustment, and adjudication of claims involving psychiatric issues; Prohibits the disclosure of mental health records to any person who is not directly involved in adjusting or adjudicating claims involving psychiatric issues without the consent of the mental health provider or claimant. The bill was approved by the legislature and was sent to the Governor's Office for signature.
- Bills that were defeated -
SB22-094 - Insurer Liability For Property And Casualty Claims – The bill entitles a first-party claimant in a property and casualty insurance claim to reimbursement for the reasonable costs incurred to substantiate the claim if the claim was denied, in whole or in part, by the insurer. The first-party claimant then obtains a payment for a claim that was wholly denied or a payment in excess of any initial payment for a claim that was partially denied. This bill was killed in the first committee.
HB22-1152 – Prohibit Employer Adverse Action Marijuana Use - prohibits an employer from taking adverse action against an employee, including an applicant for employment, who engages in the use of: Medical marijuana on the premises of the employer during working hours. Have heard this may turn into a study. This bill was killed in the first committee.
Through our advocacy work and industry collaboration, we work hard each year to make the roofing industry heard. If your concerned about this year's legislative session, about upcoming Fall elections or just want to learn more about our advocacy efforts, please reach out to me. Thanks, and stay safe.
Jeff Johnston
The Roofing Company
Gov't Relations Committee Chair
SAFETY SPOTLIGHT
WATER. REST. SHADE.
Keeping Workers Safe in the Heat
Source: OSHA
OSHA

has always had a simple mantra: water, rest and shade. But those guidelines are about to get more complicated as the Biden administration unveils new safety standards.

Thus, OSHA has made it clear that heat illness is a top priority in 2022, with planned enhanced enforcement of heat-related illness issues this summer and the development/rulemaking of a new exposure standard that is

certain to affect roofing contractors.
OSHA's Heat Illness Prevention campaign, launched in 2011, educates employers and workers on the dangers of working in the heat. Through training sessions, outreach events, informational sessions, publications, social media messaging and media appearances, millions of workers and employers have learned how to protect workers from heat. Our safety message comes down to three key words: Water. Rest. Shade.
Dangers of Working in the Heat
Every year, dozens of workers die and thousands more become ill while working in extreme heat or humid conditions. There are a range of heat illnesses and they can affect anyone, regardless of age or physical condition.
Employer Responsibility to Protect Workers
Under OSHA law, employers are responsible for providing workplaces free of known safety hazards. This includes protecting workers from extreme heat. An employer with workers exposed to high temperatures should establish a complete heat illness prevention program.
Provide workers with water, rest and shade.
Allow new or returning workers to gradually increase workloads and take more frequent breaks as they acclimatize, or build a tolerance for working in the heat.
Plan for emergencies and train workers on prevention.
Monitor workers for signs of illness.
What should you do now:
Be aware that OSHA is currently stepping up enhanced enforcement of heat-related illness issues under its current authority during the rulemaking process. Audit your operation versus the inspection protocol outlined above and take any necessary compliance measures.
Speak up! Now is the time for roofers and their associations to educate OSHA's rule-makers to help them make informed decisions on the unique issues involved in the roofing workplace.
Share your best heat related practices with Debbie Hathorne so we can issue a letter of recommendation from CRA.
Audit your current practices against the expected rule provisions. Identify gaps between your current plans and programs and the reasonable expectations for the final rule outlined above.
Sources:
OSHA's Occupational Exposure to Heat page

explains what employers can do to keep workers safe and what workers need to know - including factors for heat illness, adapting to working in indoor and outdoor heat, protecting workers, recognizing symptoms, and first aid training. The page also includes resources for specific industries and OSHA workplace standards. Also look for heat illness educational and training materials on our

Publications page.
Read full article from Roofing Magazine by Trent Cotney - "What to Expect From OSHA's New Heat Stress Standard"
CRA TRAINING CENTER
Upcoming Classes | Registration Open
The CRA Training Center has the following class dates coming up. Registration is open. Be sure to reserve now and make sure you've got our spot!
Introduction to Roofing | 6-Day

July 19, 20, 21 and July 26, 27, 28
CLICK HERE TO VEIW CALENDAR AND REGISTER FOR A COURSE!
---
The CRA Training Center is located at 1660 Jasper Street, Unit I & J in Aurora, CO and is designed specifically for roofers and roofing applications. The space can be used for all types of steep and low slope materials and roofing systems. We are 'application friendly".
WELCOME to 1 New Member(s)…
Meet our newest member(s) who joined this past month.
7550 West Yale Avenue #A-220, Denver, CO 80227 | 303.945.4426

Roofing Contractor - Res/Com
---
Longtime CRA Member Stevie Karban has Passed Away
Steven "Stevie" Karban (54) passed away with family by his side on April 11, 2022 after a courageous battle with cancer.
Steve was born on January 17, 1968, the son of Frank and Wilda (Mason) Karban. He spent his entire life in Denver and graduated from Lincoln
High School in 1986.
After graduating, Steve went to work for Statewide Wholesale where he stayed for 30 years. He was a faithful employee, friend and neighbor.
Steve loved spending time with family, watching the Broncos and was an avid sportsman. He could always be seen around neighborhood walking his dog Maggie. He will be dearly missed by all the lives he touched.
He is survived by his son: Michael Macklin; sisters: Kelly Jo Hicks (Delbert), Kimberley Disch (Christopher); nieces: Jennifer Hampton (Matt), Viktoria Hicks, Keira Disch; nephews: DJ Hicks, Jack Disch. He was preceded in death by his parents: Frank and Wilda Karban.
In lieu of flowers, donations can be made to the American Cancer Society or a favorite animal rescue.
May Steve rest in peace. Read full obituary here.
---
Thefts of catalytic converters are skyrocketing. Why? And what are lawmakers and law enforcement doing about it?
As the value of the metals has soared, so have the crimes in Colorado and nationwide. Thefts of catalytic converters in Colorado skyrocketed 5,091% from 2019 to 2021, according to the Colorado Auto Theft Prevention Authority in the state Department of Public Safety. In 2019, there were 189 reports of converter thefts; 1,153 in 2020; and 9,811 in 2021.
The National Insurance Crime Bureau said claims filed for stolen catalytic converters shot up 325% from 2019 to 2020.
Law enforcement, auto shops, AAA Colorado and other organizations are getting the word out and offering ways to deter thefts, such as etching identification numbers on the converter. Metal recycling businesses can sign up for alerts from law enforcement agencies about thefts, Judith Kohler reports. Read full story.
Source: Denver Post Roundup 5/9/2022 (4/7)
Related Story with note of caution:

Catalytic converter thefts often have armed 'lookout' - In the last 3 years, there have been at least 135 reports of a person flourishing a firearm in connection to a catalytic converter theft. Source & full story 9News.com.
---
What's New in Mechanic's Liens?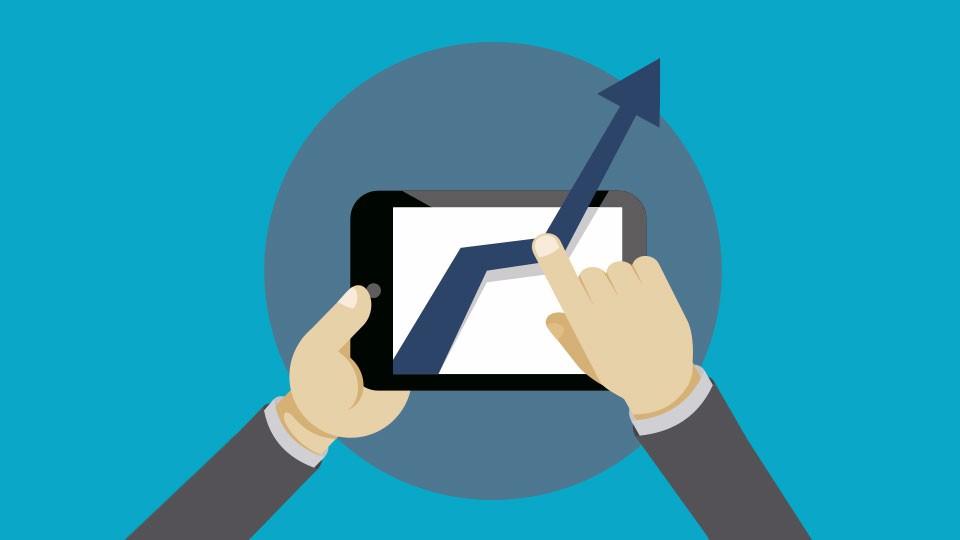 If you work in construction, or invest in construction projects, it's critical to understand the unique financial issues which may arise. Mechanic's liens are a frequent source of frustration and misunderstanding for construction workers, suppliers, contractors, property owners, and investors. Do you know the ins and outs of mechanic's liens and how they affect your business? Read full story.
Source: Mountain States Commercial Credit Management (5/7) @ msccm.com.
CODE NOTICES & UPDATES

This month's Building Code updates/notices:
We have a couple update for you this month:
HB22-1362 - Building Greenhouse Gas Emissions- This new law mandates that by 2026, cities and counties update to an energy code that is equivalent or better than the 2021 IEC Code. This is just the beginning and we'll monitor and share details as this new Statewide Code unfolds.

Routt, County of - We recently came across a May 12, 2022 article in the Steamboat Pilot stating flammable roofing materials will soon be banned throughout Routt County. The building code amendment is a basic wildfire mitigation measure and the article states that as of June 1, all roofing materials for new construction or roof replacements throughout Routt County must be made of approved materials treated with a fire-ignition barrier. Of concern to us, the writer appears to use the terms flammable and combustible unknowingly interchangeably which concerns us. Read more here.
---
Resources you can use!
The Building Code & Standards committee has been working hard to bring you a best practice resource document for low slope roofing applications. We are excited to announce that is done and ready to share with all of you.
We have also developed a "Buyer Beware - Understanding Total System Warranties" page on our website that you can use to help your clients understand that all low-slope warranties are not the same. Check it out.
Have you been using the other resources and tools available on the Member Education Page? You should!
---
Have you heard of any upcoming building code changes with any of the municipalities you work with? Please share them with us by emailing the BC&S Committee via Debbie at debbie@coloradoroofing.org.
NATIONAL NEWS FROM NRCA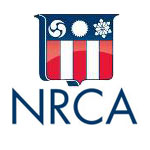 National Update: Worth sharing …
Just a few key items we felt were noteworthy from NRCA this month:
Workforce Innovation and Opportunity Act receives a vote in the House - During Roofing Day in D.C. 2022, the roofing industry focused on solutions to its continued workforce and supply chain challenges. NRCA and its members highlighted the industry's support for reform of the Workforce Innovation and Opportunity Act to ensure more job creators can take advantage of its benefits. WIOA reauthorized the Workforce Investment Act, which was enacted in 1998 to consolidate state and local programs aimed at helping displaced workers develop employment skills and find jobs. Authorized funding grew modestly through 2020, and Congress is discussing ways to reform this program. In addition to increased funding for WIOA, the roofing industry supports reform that addresses burdensome paperwork for small businesses; lack of awareness of the program within communities; allowing funding to be used for competency-based and online programs and required credentialing; and better functioning workforce boards that meet the urgency of employers' needs. The House passed a reauthorization of WIOA, HR 7309, which provides additional funding for the program but also makes various reforms—some more helpful for the industry than others. NRCA continues to work with Congress to improve this piece of legislation before final passage, which likely will be in 2023 at the earliest.

Additional H-2B visas available for second half of fiscal year 2022 - employers can petition for visas as of May 18. The Department of Homeland Security and Department of Labor announced May 16 the availability of an additional 35,000 visas for the H-2B temporary nonagricultural worker program for the second half of fiscal year 2022. The visas are available to qualifying U.S. employers seeking to supplement their workforces from April 1 through Sept. 30. The H-2B program has been used by NRCA members for many years to address their workforce needs during peak season. In January, NRCA CEO Reid Ribble sent a letter to the administration urging it to provide additional H-2B visas given the roofing industry's significant labor shortage. NRCA commends DHS's action because it will help more seasonal businesses, including many roofing contractors, get the workers they need to meet consumer demand in 2022. Employers could petition for visas effective May 18. The 35,000 supplemental visa allocation consists of 23,500 visas available to returning workers who received an H-2B visa or were otherwise granted H-2B status during one of the past three fiscal years. The remaining 11,500 visas are reserved for individuals from El Salvador, Guatemala, Haiti and Honduras. View the press release announcing the availability of the visas. View the joint temporary final rule, which outlines the requirements employers must follow to apply for the supplemental visas; it was published in the Federal Register May 18.

Construction material prices rose 0.8% in April and are up 23.7% on a year-over-year basis, according to www.abc.org. - Nonresidential construction material prices rose 0.9% from March to April and increased 24% compared with one year ago. Softwood lumber prices are down 5.5% year-over-year and 17.7% from March to April. Iron and steel prices are up 25.3% year-over-year and up 1.2% for the month. Natural gas rose 16.9% from March to April and is up 243.2% since February 2020. Crude petroleum climbed 4.5% for the month and is up 113.4% since February 2020. "There are some economists who believe that inflation has peaked," said ABC Chief Economist Anirban Basu. "Even if that were true, stakeholders should not expect dramatic declines in inflation in the near term given an array of factors placing upward pressure on prices: the Russia-Ukraine war, COVID-19, a shrunken labor force, elevated transportation costs and abundant demand for goods. Today's PPI release indicates that producers continue to ask for and receive elevated prices for their limited production. These high input prices will continue to circulate through the economy as production continues, whether in the form of manufactured goods, buildings or infrastructure. "According to ABC's Construction Confidence Index, many contractors report that demand for their services remains sufficiently robust for them to pass along the bulk of their cost increases to project owners," Basu continued. "But at some point, the economy could weaken to the point that purchasers of construction services become less willing to pay elevated prices."
Source: NRCA.NET
MEMBER BENEFITS & TOOLS
This month's highlighted member benefits and tools
ADVISORY NOTICE: Roofing Contractors Must Not Act as Public Adjusters – Check Your Contract Language
The CRA Board of Directors has issued an advisory with additional information and details about these public adjuster clauses we have seen being used in Colorado that basically state that the roofing contractor may negotiate or act as a public adjuster on behalf of the owner. This is against Colorado's Residential Roofing Law (SB38) and it is required that you must be a licensed public adjuster before you take on this role. Click here to view the advisory.
Concerning Ladder Liability. Help us in educating consumers and concerned citizens about the liability and risks involved with unattended ladders set for inspectors.
CRA Safety Group Workers' Comp Program. Receive a 4%-upfront discount, group or individual loss history dividend calculation and much, much more. Members of the program automatically belong to the CRA Safety Group whose focus is on continuing safety education and training and improving safety in the roofing community. In partnership with Moody Insurance Agency and Pinnacol Assurance. Call Kim Burkhardt. at 303-824-6600 to receive additional information regarding this program.
RoofersCoffeeShop Free Classified Ad. RoofersCoffeeShop is the premier networking site in the roofing industry, helping contractors find information, materials, services, tools, labor and training in one place. Share ideas and stories in our RCS Forum, and visit their classified ads section to sell and find items and get help. Use promo code CRA for your FREE classified ad.
Colorado Contractors Legislative Advocacy Coalition - CRA partners with several other construction associations to make our voices heard as joint members of the Colorado Contractors Coalition. Together we have successfully passed legislation including payment reform (public and private to 5%), bonding requirements, pro-rata liability and construction defect reform policies. Check out the CCC website for more information and to keep up with our CURRENT advocacy efforts.
---
Delivery of the E-Newsletter to Your Inbox
To guarantee delivery of the newsletter to your e-mail inbox each month, we ask that you add Debbie Hathorne to your address book using the following email: debbie@coloradoroofing.org. By adding this address to your contact list, we hope to avoid spam blockers/junk mail folders and ensure your receipt of the CRA newsletter in your inbox each month. Thank you.
---
© 2005-2022- Colorado Roofing Association