PRESIDENT'S MESSAGE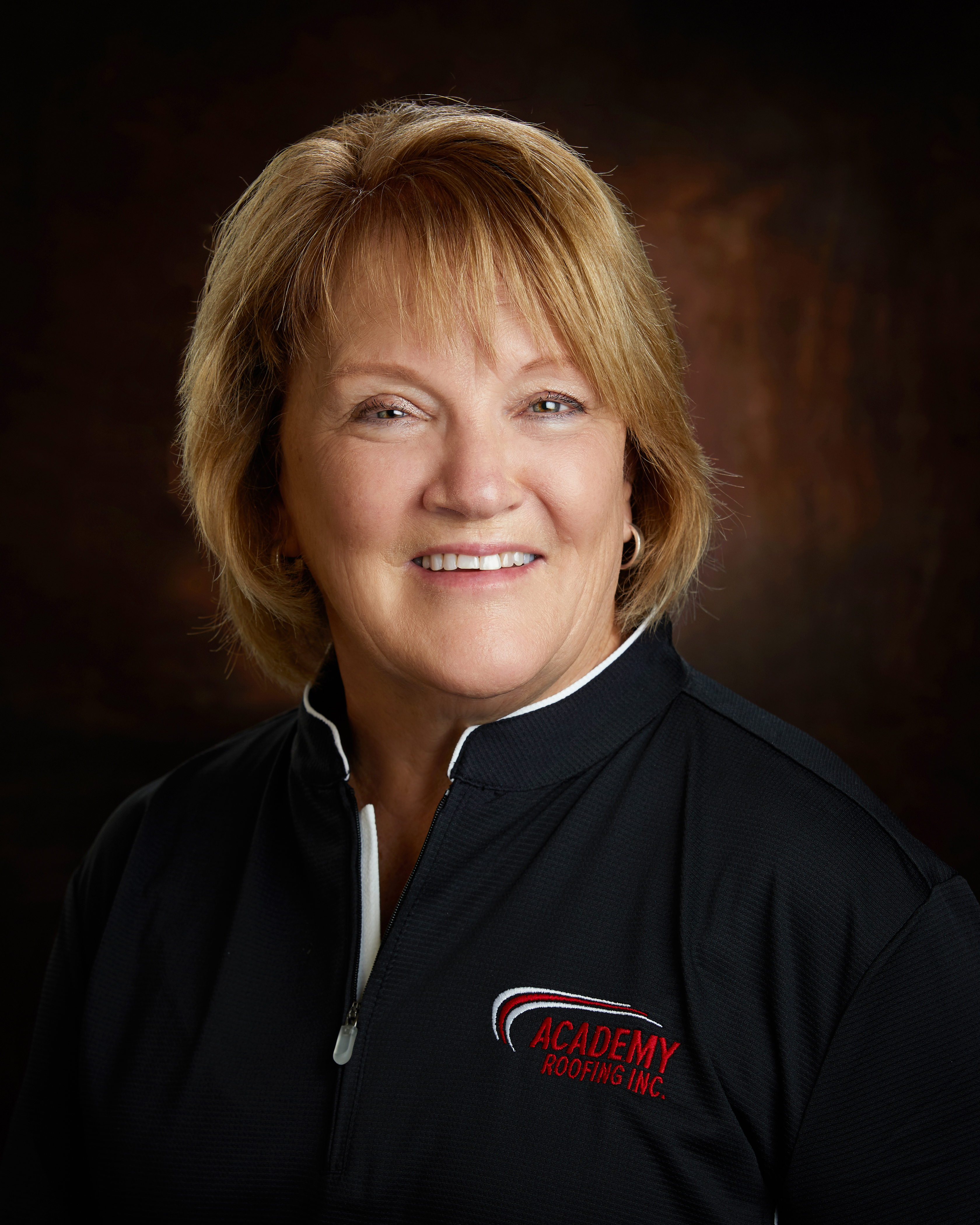 Awards. Who among us doesn't love to receive an award? It's nice to be recognized for something extraordinary we've accomplished. We're conditioned to enjoy rewards almost from the time we're born. ("Please eat this wretched, artificially orange baby food squash, and then I'll give you a cookie!") So last week when we held our Awards Dinner, I thought about what awards mean to the roofing industry. Frankly, ours is not an industry that receives a lot of notice from the outside world. This, despite the fact that many times the roof is the most beautiful component on many structures. Perhaps I'm biased after being in the roofing business all these years, but it just seems to me that our trade is overtimes overlooked in the construction industry.
So that's why I love our CRA Awards Dinner. We take the time to pat ourselves on the back for all of the great roofing work that goes on during the previous year. And not only are many of the roofs a work of art, but there's plenty of heart and soul that go into completing those roofs. The jobs that were submitted were each one complex and challenging with time constraints that were nearly impossible to meet, materials that were new to the industry, safety considerations that took hours and hours to plan and execute and then there's the ever- present worries about the Colorado weather. And that's without even mentioning the budgets that must be met, finding enough workers to complete the job and this year, dealing with a pandemic that literally came out of nowhere!
The men and women in the office and the field who pull off these jobs day in and day out deserve a great deal of respect not only from the members of the CRA but from the community at large. I have often wondered what our roofers think the first day they drive up to one of our jobs. Are they silently cursing the 12/12 pitch? Are they wondering how they will manage a job that literally has no decent access point? Do they give a second thought to hanging off a roof that's four stories in the air while they're tethered to a rope that closely resembles the one my dad used when towing us around on a car hood (our version of sledding in the old days). But somehow, they get out of their vehicles and go to work and if the job takes two weeks or two months or two years, they plug away, day after day to add that crowning touch to someone's property. So yes, I love the Awards Dinner and hopefully we can be back in person next year. Thanks to Curt Boyd and Kelly Woods for shepherding us through the Awards and to Debbie for once again, making it all happen. And thanks to all of you who took the time to watch the awards. If you haven't seen the Awards video, check it out on YouTube under CRA Awards Dinner. I guarantee you will see some incredible work!
In April we have several educational opportunities and events lined up. On April 14, the Education Committee has planned a pinpoint webinar on recent updates to Colorado labor laws presented by Philip Siegel covering new job posting requirements, promotions, wage transparency, etc. On April 15, our Government Relations committee is encouraging members to join us at the CCC Top Golf fundraising event in Centennial. The goal is to help us raise money for our legislative efforts in 2021/22 – funding a lobbyist, legislator and industry communication and advocating for roofers. On April 22nd, our Safety Committee invites you to a virtual lunch. Grab a lunch and join us for a discussion on Job Hazard Analysis - a helpful tool for contractors of all sizes and types in keeping your workers safe. Details and registration links for each of these are in the event section below.
Have a good April and please stay safe out there!
Suzie Boyd
Academy Roofing, Inc.
CRA President
---
THANK YOU to our 2021 Sponsors!
| | |
| --- | --- |
| 2021 Industry Leader Sponsors | |
| A to Z Roofing | Horn Brothers Roofing |
| ABC Supply Co. | Interstate Roofing |
| Academy Roofing, Inc. | Johns Manville |
| Advanced Roofing Technologies | Malarkey Roofing Products |
| American Roofing Supply | Metal Mart Colorado |
| Arapahoe Roofing & Sheet Metal | Moody Insurance Agency |
| B & M Roofing of Colorado | Owens Corning |
| Beacon Building Products | Pinnacol Assurance |
| Black Roofing, Inc. | SPEC Building Materials |
| Boral Roofing | Superoofs |
| CertainTeed | Supreme Roofing Done Right, LLC |
| Daly & Black P.C. | Tamko Building Products |
| Elite Roofing Supply - CO, LLC | Tecta America - Colorado |
| Flatiron Steel | Tectum Roofing |
| Front Range Roofing Systems | The Roofing Company |
| GAF Materials | Tiley Roofing, Inc. |
| GCP Applied Technologies | Valor Roof & Solar |
| Gulfeagle Supply | |
| | |
| 2021 Silver Sponsors | |
| Calebs Management Enterprises, Inc. | RTP Roofing Co. |
| Cleasby Manufacturing | Sheffield Metals |
| F-Wave | |
| | |
Webinar: Colorado Employment Law Update | April 14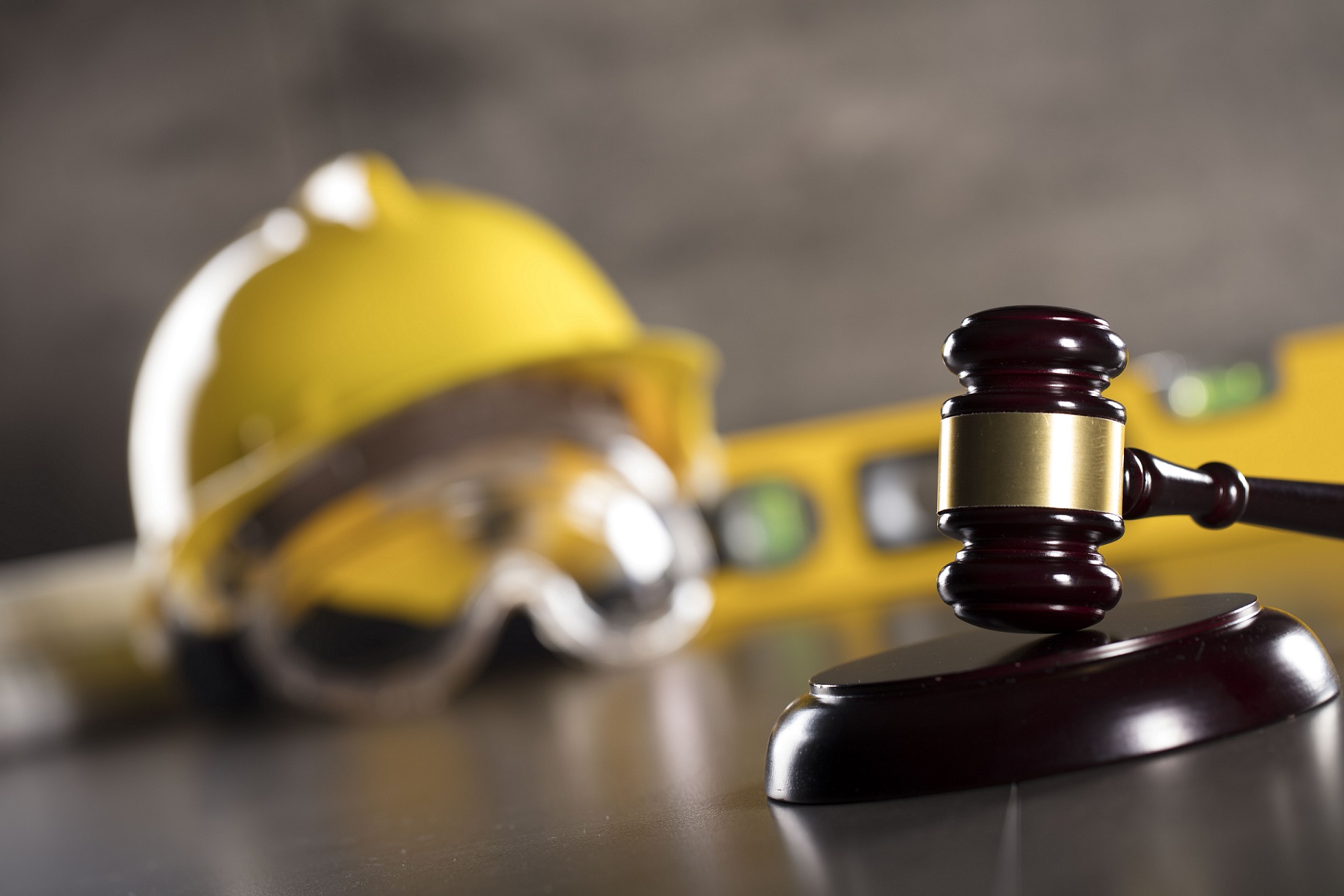 Are you up to speed on Colorado equal pay and wage protections rules that went into effect on January 1, 2021.

Colorado's new laws on equal pay are significantly more thorough and now have unique requirements you must meet to stay in compliance. Promotions, job postings, sick leave and vacation time are all directly impacted by these new laws, and some provisions were set into motion immediately on January 1 due to the ongoing COVID-19 pandemic.
This program will address the top two new labor and employment laws:
Equal pay for Equal Work Act – equal pay transparency rules
Colorado Overtime and Minimum Pay Standards - wage protection rules
Whether you already know about the new laws and need help with what to do or you are unaware of them, join us on Apr 14 for compliance tips that will help you take the right steps to meet these new obligations as an employer in Colorado.
Wednesday, April 14, 2021

ZOOM WEBINAR

2:00 - 3:00 pm

Cost: $30/per member and $60/non-member per session.

*Zoom meeting details will be emailed upon registration.
CRA Member CIU's = 2 per person. 
---
Top Golf Legislative Fundraiser
Thursday, April 15, 2021 | Top Golf Centennial

Please join us on Nov 21 at the "Drive for the Stars Golf Tournament" – a joint fundraising event by the Colorado Contractors Coalition (ASAC, AWCI, CRA, NUCA and RMSCA). Have a little fun while helping us as we work to protect and advocate for roofers and other subcontractors in 2021.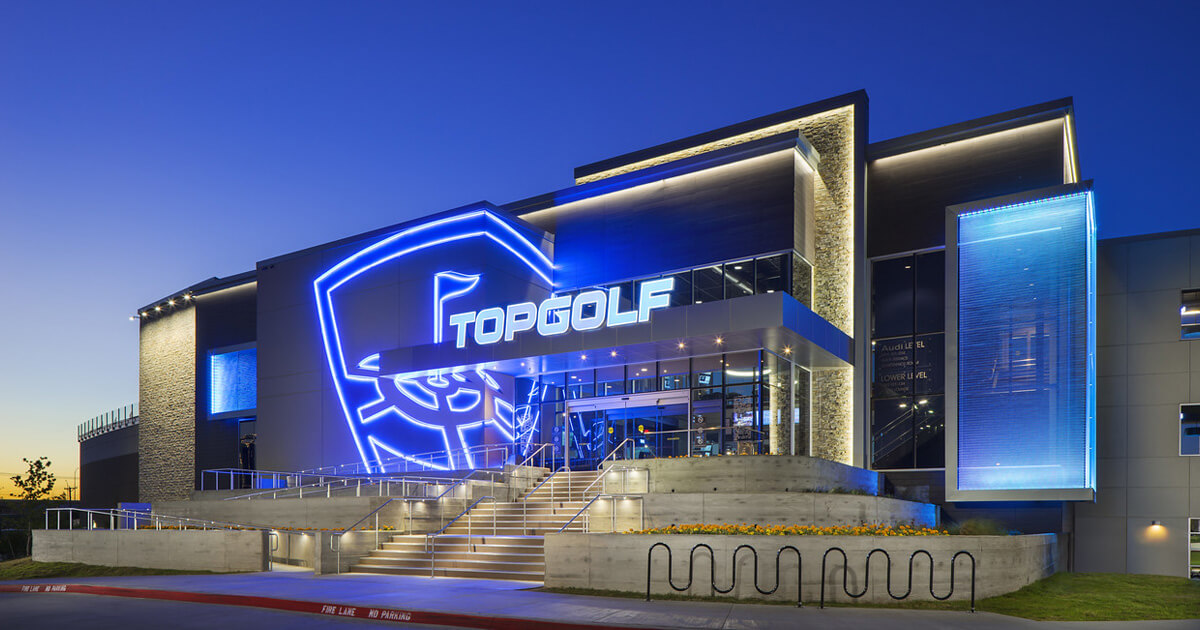 Plan on bringing your co-workers, industry associates or even friends and family to TopGolf for a state-of the art golfing experience for a good cause. Your participation will help us raise money for our legislative efforts in 2021 – funding a lobbyist, legislator and industry communication and participation in industry coalitions and organizations.
Register to attend, by clicking on the "Register Now" link below.
(CRA Member CIU's = 1 per person)
---
Safety Webinar & Lunch: Job Hazard Analysis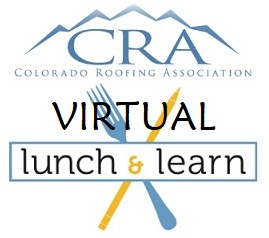 Roofing contractors of all sizes should be using this safety risk assessment tool on every project!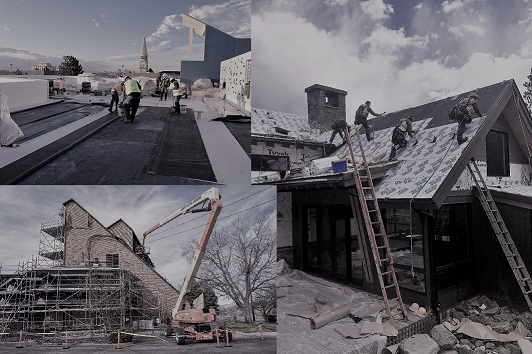 Are you going to access the roof via a ladder, scissor lift or via a Scaffold?

How are you going to load materials, by crane or pulling them up by hand?
The steps in undertaking each of these tasks and all others on a jobsite are very different.
Roofing dangers can be avoided with a thorough job hazard analysis (JHA). Assessment of fall and other hazards should be an integral part of every project and the site safety planning process. There is not one document that covers everything and you should use a JHA to document step by step how you are going to do a particular job. Performing a JHA also shows you care about and value your workers.
Grab a lunch and join us on Apr 22nd to learn the steps & tips for completing a job hazard analysis.
Thursday, April 22, 2021

Virtual Lunch | Zoom Webinar

Noon - 1:15 pm

Cost: Free
CRA Member CIU's = 2 per person.
---

Congratulations to our 2020 Job of Year Award Winners
Division I: Job of the Year – Under $150,000
1st Place | Core Contractors - The Girompiny Residence
2nd Place | Kudu Roofing - Central Presbyterian Copper Steeple Repair
Division II: Job of the Year – $150,001 to $450,000
1st Place | B&M Roofing of Colorado – First Congregational Church
2nd Place | Boulder Roofing – The Davis House
Division III: Job of the Year – $450,001 to $850,000
1st Place | Roof Check, Inc. - DU Pioneer Career Achievement Center
2nd Place | Superoofs – Meadowview West Townhomes
Division IV: Job of the Year – Over $850,001
1st Place | Formula Roofing - St. John's Lutheran Church & School
2nd Place | Interstate Roofing, Inc. – Snowcloud Lodge
Special recognition also went to our First Timer Award Submissions
Assurance Contractors
Superroofs
---
CRA Trade Show | June 4, 2021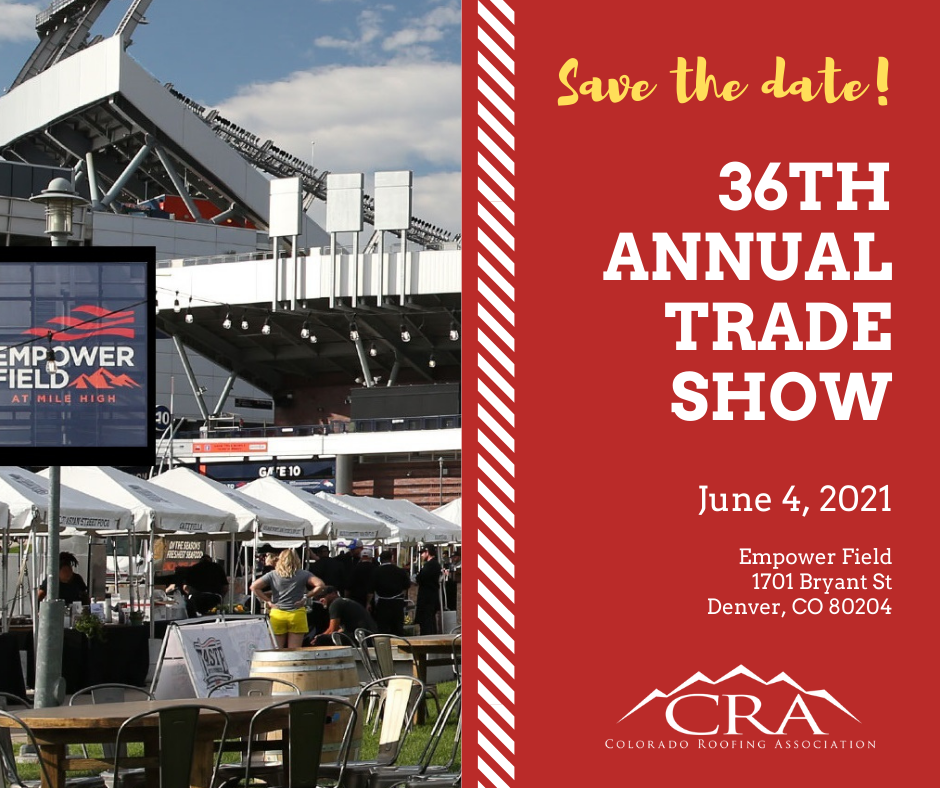 2021 Vendor & Attendee Details coming soon!
The Trade Show Committee is working hard to bring you a summer Trade Show. Vendor information is not available yet, but will be once a few more details are worked out and attendee information will follow shortly after that.
---
Click here to view the full 2020 Event Calendar
– calendar includes additional event dates, member luncheons, pinpoint seminars, Training Center courses, etc.
CRA TRAINING CENTER
Spring Training Classes | Registration Now Open
April 30 | Roof Coatings

This 1-day course is intended for installers of all levels who are seeking in depth knowledge of roof COATING systems as well as learning the types and differences between coatings, damp proofing and waterproofing along with application methods. Small class size with Covid-19 restrictions and safety protocols in place; 8 max students.
CRA Member CIU's = 8 per person upon successful completion of course.
---
Click here to view the full 2020 Training/Event Calendar – calendar includes Metal 2- Day, EPDM/TPO 2-Cay, Coatings 1-Day and other Intro to Roofing dates.
COLORADO LEGISLATIVE WATCH

Get Involved! | Be a Part of the VOICE at the Capitol
Colorado
HB21-1167 passed the House, but we still need your support!
HB 21-1167 - Private Construction Contract Payments - Roofing Contractors and other subcontractors commonly carry hundreds of thousands of dollars in retainage and wait on average more than five months, and often up to a couple years, for payment of retainage. During that time, those tied up funds result in a subcontractor being unable to take on new projects, hire new employees, buy new equipment and more. They must borrow money to make up for delayed capital while expending overhead resources on collection of the owed retainage. We are advocating to change this!
HB21-1167 seeks to:
Prohibits a property owner from withholding from a contractor more than 5% of the price of completed work to ensure the work is satisfactorily completed.
Contractor and subcontractors are also prohibited from withholding more than 5% from subcontractors and suppliers.
Clarify that these prohibitions do not apply to other types of contractual conditions made before payment is due.
Applies to a contract that has a price of at least $150,000; and a subcontract or supply agreement to such a contract.
HOW CAN I HELP...
HB21-1167 in now being heard by the Senate Business Committee as early as next week. We need you to reach out to Senate committee members with your support right away!
Review HB21-1167 Factsheet
Copy template, customize your email and send it to the members of the House Business Committee. http://leg.colorado.gov/committees/business-labor-technology/2021-regular-session
Thank you in advance for your help in supporting HB21-1167 legislation in Colorado.
Jeff Johnston
The Roofing Company
Gov't Relations Committee Chair
CODE NOTICES & UPDATES

This month's Building Code updates/notices:
LONGMONT, City of – Longmont does not allow ballasts on reroof. Recovers are not affected. Read more.

WESTMINSTER, City of - Westminster does not allow ballasts on reroof. Recovers are not affected. Read More.

REMINDER - We have been hearing of lawsuits where contractors attest that they were verbally given a code exception and did not have proof to protect them during the lawsuit. As you may guess, this did not go well. If a Building Inspector offers an exception on your project, get it in writing. You may need it to protect yourself from future liability.
Have you heard of any upcoming building code changes with any of the municipalities you work with? Please share them with us by emailing the BC&S Committee via Debbie at debbie@coloradoroofing.org.
---
GET YOUR FREE ROOFING CODE REPORTS
This is a valuable member benefit. Simply sign into your CRA member portal to receive instant access to free reports that hold the most valuable address specific building codes for roofers.

Ready to get started? Click below to pull your first report!
* If you don't know your CRA login, click here for instructions on how to activate/create your account.
** You can pull more than one report at a time, but you must return to the CRA Code page to enter each address.
COMMUNITY SERVICE
CALL FOR VOLUNTEERS...We need your help!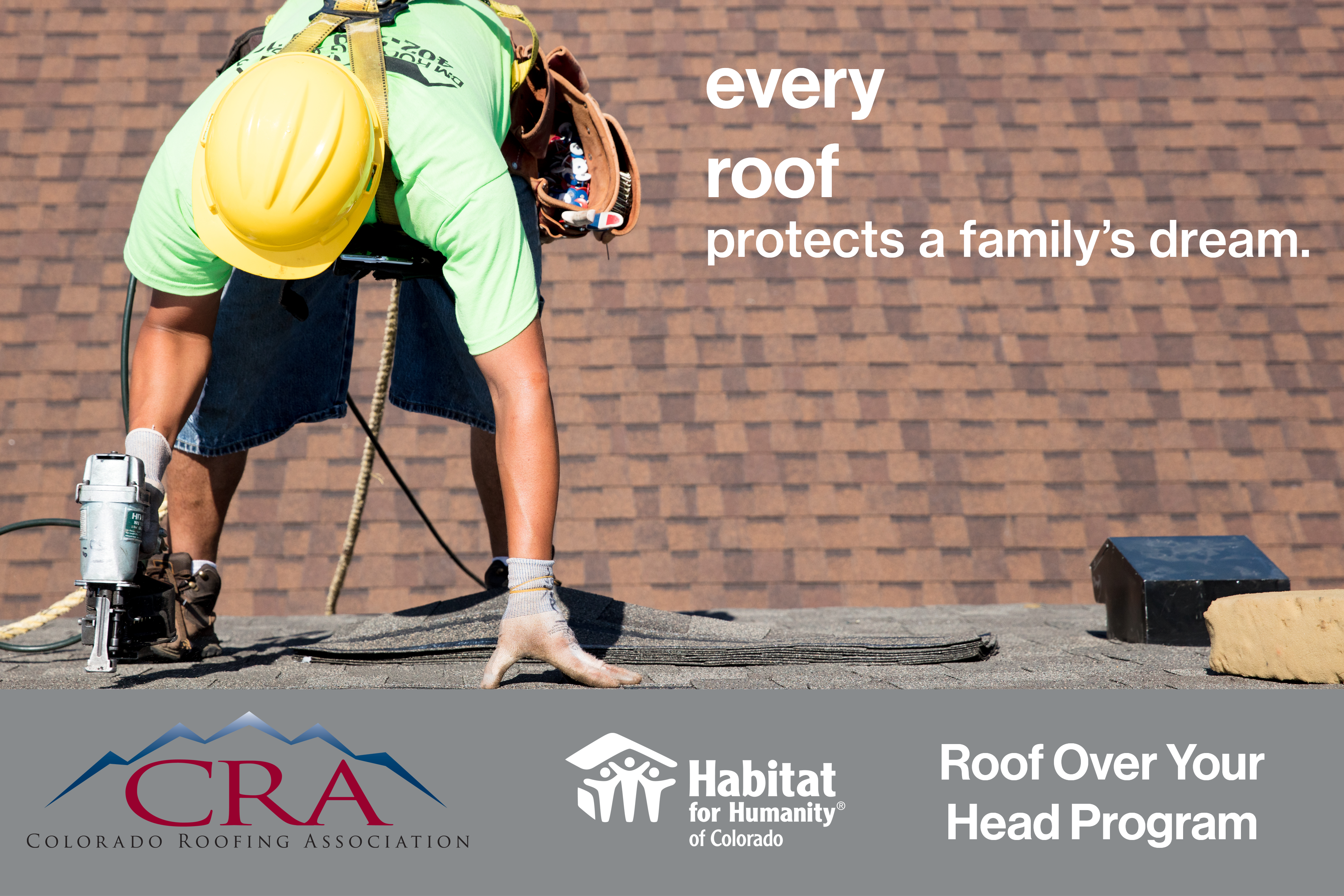 Giving back to the community is a top priority of the Colorado Roofing Association and just as important to the many members of our association.
Since 2015, the Colorado Roofing Association (CRA) has partnered with Habitat for Humanity (HFH) to provide donated roofing material and labor. The Roof Over Your Head Program connects local roofers who are CRA members with an HFH affiliate in their community.
This is an excellent opportunity to give back to your community while earning your full year's Continuing Involvement Units at the same time. That's right! Completing 1 community service project fulfills the necessary 8 CIUs for 2021!
Our partnership with Habitat over the years has been crucial to their mission, providing a hand-up – not a hand-out – for deserving homeowners who participate in the construction of their own new home.
Thank you to those of you who've participated in the past – we'd love to have you help out again. And to those who haven't helped with a Habitat project yet, maybe this is your year! A huge thank you also to GAF and their amazing partnership with Habitat for Humanity, as well as our other generous member suppliers & manufacturers who have provided deliveries & materials when needed.
We are looking for roofing contractors to donate their time and labor for the following project areas this Spring. *
Loveland Affiliate

APRIL:

22 sq., 1-story, 5/12 pitch: 1751 Valency Dr.
22 sq., 1-story, 5/12 pitch: 1741 Valency Dr.

Longmont/St. Vrain Affiliate

MARCH/APRIL:

20 sq., 2-story, 5/12 pitch: 629 Glen Creighton
20 sq., 2-story, 5/12 pitch: 625 Glen Creighton

MAY:

20 sq., 1-story, 5/12 pitch: Mountain Brook 1
20 sq., 1-story, 5/12 pitch: Mountain Brook 1

Glenwood/Carbondale Roaring Fork Affiliate

MARCH/APRIL:

28 sq., Duplex 2-story, 3/12 & 4/12 pitch: 115 & 117 Gardener Way

*We have other projects this summer all the way into December in all areas of the state. If you want to help and one of the above does not work, please let us know and we might have another match for you.
Let's do this together!
The benefits that a safe, DRY and affordable shelter can have on families and communities who partner with Habitat for Humanity can be long-lasting and life-changing. Together, we can help a family!
WELCOME to 2 New Members(s)…
Meet our newest members who joined this past month.
2555 South Santa Fe Drive, Unit #E, Denver, CO 80223 | Ph: (303) 791-3000

Trade Services - Accounting

770 Wooten Road Suite 105 Colorado Springs, CO 80915 | Ph: (719) 455-7663

Contractor - Res/Comm
---

Joe LaCrue Memorial Golf Tournament | May 21, 2021
On Friday, May 21, 2021, family and friends will celebrate Joe LaCrue with the 1st annual Joe LaCrue Memorial Golf benefit and fundraiser.
Friday, May 21, 2021
Hyland Hills Golf Course
9650 Sheridan Boulevard
Westminster, CO
1:00 PM Shotgun
Single, Foursome & Hole sponsorship available. Registration deadline is May 5th.
Please contact Susan Sanchez at 720-635-3100 or by email at joesgolfmemorial@yahoo.com.
---
Roofing Industry Experiencing Price Increases
Source: RoofersCoffeeShop.com, By Heidi J Ellsworth.
COVID-19 continues to have long-term effect on economics of the roofing industry.
Since the start of COVID-19 in the spring of 2020, the roofing industry has been affected on several fronts including building material price increases. Roofing companies are seeing increases around the country for all types of building and roofing products.
The lumber industry continues to see price increases and according to the National Home Builders Association, "Lumber prices increased 14.9% in August, marking the largest four-month gain since such data was first recorded in 1949 and the second-largest gain since seasonally adjusted data became available in 1975."
Shingle allocations and price increases have also been prevalent throughout 2020 due to high levels of storm-related re-roofing and limited raw materials. According to a roofing contractor's website, "This week a roofing manufacturer put out a 4-6% price increase effective August 17 which follows two other shingle manufacturers with 2-7% increases and a fourth manufacturer following with their increase."
A key component used by most manufacturers is asphalt which is seeing its own price increases. According to Bud Polston of United Asphalts, there are widespread price increases with asphalt due to how it is processed. The demand for gasoline has been uneven in 2020 and jet fuel has seen a huge decrease in demand. According to Deloitte Insights, "Demand for gasoline has risen as more cars have returned to the road and as shops, retail stores and restaurants have reopened. However, demand for jet fuel has remained anemic, with U.S. demand still half of its pre–COVID-19 levels, as many people defer air travel."
The lack of demand for jet fuel has a trickledown effect on the amount and cost of producing/refining asphalt. According to information gained by United Asphalts from a refinery source, "Covid related lockdowns nationwide are impacting primarily gasoline and jet fuel (both lower demand and lower pricing). Most refineries cannot make asphalt and resid (oil products that remain after petroleum has been distilled) without also making gasoline and jet fuel and it appears that black oil production across the U.S. has decreased as a result. This is leading to higher market prices for resid and asphalt on account of the decreased production and to incentivize more production. Although the market price has increased, it is still not high enough to offset our incremental production costs of asphalt and resid."
This is not something that roofing manufacturers are pleased about but it is a fact that there will be price increases and roofing contractors should be aware. Continue to full article.
SAFETY SPOTLIGHT
PPE Saves Lives
Source: SFI Compliance, April 2021.
OSHA requires the use of personal protective equipment (PPE) as the last line of defense to reduce employee exposure to hazards when engineering and administrative controls are not feasible or effective in reducing these exposures to acceptable levels. Employers must determine if and when PPE should be used to protect their workers. If PPE is to be used, employers must implement a PPE program. The program should address the hazards present; the selection, maintenance, and use of PPE; the training of employees; and monitoring of the program to ensure its ongoing effectiveness.
Head Protection:
Workers must wear hard hats when overhead, falling, or flying hazards exist or when danger of electrical shock is present.
Eye and Face Protection:
Workers must wear only ANSI approved safety glasses, face shields or goggles for welding, cutting, nailing (including pneumatic), or when working with concrete and/or harmful chemicals and to protect against flying particles. Look for Z87 stamped on the frames.
Foot Protection:
Construction workers must wear shoes or boots with slip-resistant and puncture-resistant soles to prevent slipping and puncture wounds. Safety-toed shoes are recommended to prevent crushed toes when working with heavy rolling equipment or falling objects.
Hand Protection:
High-quality gloves can prevent injury. Make sure that gloves fit snugly. Always inspect gloves for cuts, tears and discoloration that might indicate excessive wear. Workers should always wear the right gloves for their task.
Fall Protection:
Use a safety harness system for fall protection. Where fall prevention cannot be installed, use a "personal fall arrest system" (PFAS). A PFAS includes an anchorage, full body harness, and connector such as a lanyard or lifeline.
Body Protection:
Clothing to protect the body should consist at a minimum of long work pants and a minimum 4 inched sleeved shirt. When hazardous liquids, gases, vapors or debris are present, the level of protection needed will increase. This may include garments of Tyvek, Nomex, or PVC.
Hearing Protection:
Wherever it is not feasible to reduce the noise levels or duration of exposures, ear protective devices shall be provided and used. Section 1926.52 requires protection against the effects of noise exposure when 8-hour time-weighted average sound levels exceed a permissible exposure limit (PEL) of 90 decibels
Respiratory Protection:
Select the correct respirator based on the hazard. Inspect the respirator for missing or worn respirator parts. Depending on the type of respirator, the employee must be medically cleared, trained and fit tested prior to respirator use. Do not share respirators and only use the respirator that you have been fitted to wear.
PERSONAL PROTECTION EQUIPMENT WORKS…BUT ONLY IF YOU WEAR IT AND USE IT CORRECTLY!
Watch & Share SFI Compliances' PPE Videos
NATIONAL NEWS FROM NRCA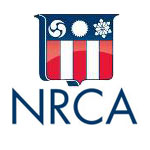 National Update: Worth sharing …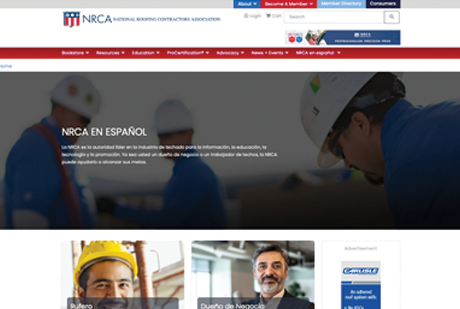 The Latino community is an integral part of the roofing industry, and NRCA continues to strive to offer useful information for Spanish-speaking roofing professionals.NRCA offers a redesigned NRCA en Español, a landing page on NRCA's website that features resources available in Spanish.
Offerings in Spanish include products in the bookstore and information about membership, NRCA ProCertification® and Training for Roof Application Careers. It now also provides sections specifically tailored to roofing workers and business owners and features news stories in Spanish.
NRCA will continue to add new resources in Spanish to the landing page, so besure to check back often for updates and share with your Spanish-speaking employees!
Source: NRCA.NET
MEMBER BENEFITS & TOOLS
This month's highlighted member benefits and tools
ADVISORY NOTICE: Roofing Contractors Must Not Act as Public Adjusters – Check Your Contract Language
The CRA Board of Directors has issued an advisory with additional information and details about these public adjuster clauses we have seen being used in Colorado that basically state that the roofing contractor may negotiate or act as a public adjuster on behalf of the owner. This is against Colorado's Residential Roofing Law (SB38) and it is required that you must be a licensed public adjuster before you take on this role. Click here to view the advisory.
Concerning Ladder Liability. Help us in educating consumers and concerned citizens about the liability and risks involved with unattended ladders set for inspectors.
CRA Safety Group Workers' Comp Program. Receive a 4%-upfront discount, group or individual loss history dividend calculation and much, much more. Members of the program automatically belong to the CRA Safety Group whose focus is on continuing safety education and training and improving safety in the roofing community. In partnership with Moody Insurance Agency and Pinnacol Assurance. Call Kim Burkhardt. at 303-824-6600 to receive additional information regarding this program.
RoofersCoffeeShop Free Classified Ad. RoofersCoffeeShop is the premier networking site in the roofing industry, helping contractors find information, materials, services, tools, labor and training in one place. Share ideas and stories in our RCS Forum, and visit their classified ads section to sell and find items and get help. Use promo code CRA for your FREE classified ad.
---
Delivery of the E-Newsletter to Your Inbox
To guarantee delivery of the newsletter to your e-mail inbox each month, we ask that you add Debbie Hathorne to your address book using the following email: debbie@coloradoroofing.org. By adding this address to your contact list, we hope to avoid spam blockers/junk mail folders and ensure your receipt of the CRA newsletter in your inbox each month. Thank you.
---
© 2005-2021- Colorado Roofing Association