PRESIDENT'S MESSAGE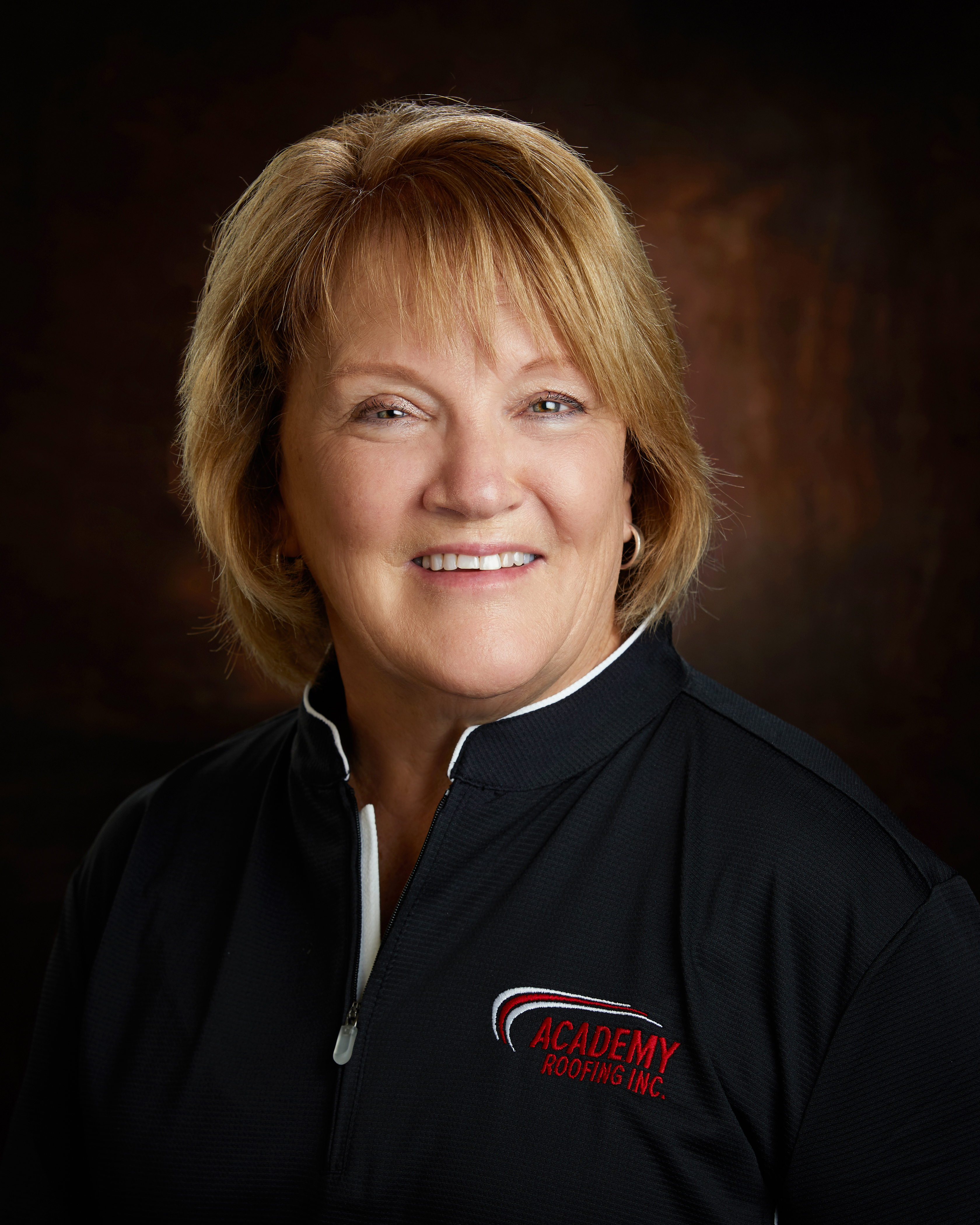 SALES. I don't know how sales in your business went in 2020, but I know for our company, it was year-long struggle to sell work and keep our crews busy. I thought our salesmen and women did an extraordinary job keeping the bucket full during a very challenging year. It made me think about the whole sales thing. Personally, I could never work in sales. I admire the individuals who do – they keep plugging day in and day out, no matter the amount of rejection they encounter and the disappointment they surely must feel when a sale they've worked on for months ultimately doesn't pan out. It seems like a good salesperson would get so down and out, but honestly, when I really think about it, they are some of the most upbeat people I know.
The salespeople who support the roofing industry in the manufacturing and distribution ends of the business will get their long-awaited chance to meet with their customers face-to-face at the CRA Trade Show which will be held on June 4, 2021 at Empower Field from 10 a.m. to 2 p.m. As most of you know, this event usually happens in January but of course this year it was cancelled due to virus concerns. And, we had to locate a new venue, as our long-standing relationship with the Merchandise Mart has come to an end. The Mart has been sold and the land will be redeveloped. We've got a nice lineup of vendors who will showcase their products at the show and roll out the latest and greatest you might have missed over the last year. And of course, the networking opportunities are endless.
So, for 2021, we're trying something new – a Trade Show in June in an outdoor setting! I think everyone will have a great time seeing familiar faces for the first time in over 15 months. Come find out the latest products and new trends, technologies and solutions making waves in the industry. There will be free admission, stadium tours, raffle prizes and more. We'll be located at the south end of the Empower Field at Mile High stadium in the Sports Legend Mall - the grassy area just in front of the Bronco's store.
We hope to see you there! And in the meantime, let your salespeople know how much you appreciate them! It's a tough job that isn't for everyone! See you at the Trade Show!
And stay safe and healthy out there!
Suzie Boyd
Academy Roofing, Inc.
CRA President
---
THANK YOU to our 2021 Sponsors!
| | |
| --- | --- |
| 2021 Industry Leader Sponsors | |
| A to Z Roofing | Horn Brothers Roofing |
| ABC Supply Co. | Interstate Roofing |
| Academy Roofing, Inc. | Johns Manville |
| Advanced Roofing Technologies | Malarkey Roofing Products |
| American Roofing Supply | Metal Mart Colorado |
| Arapahoe Roofing & Sheet Metal | Moody Insurance Agency |
| B & M Roofing of Colorado | Owens Corning |
| Beacon Building Products | Pinnacol Assurance |
| Black Roofing, Inc. | SPEC Building Materials |
| Boral Roofing | Superoofs |
| CertainTeed | Supreme Roofing Done Right, LLC |
| Daly & Black P.C. | Tamko Building Products |
| Elite Roofing Supply - CO, LLC | Tecta America - Colorado |
| Flatiron Steel | Tectum Roofing |
| Front Range Roofing Systems | The Roofing Company |
| GAF Materials | Tiley Roofing, Inc. |
| GCP Applied Technologies | Valor Roof & Solar |
| Gulfeagle Supply | |
| | |
| 2021 Silver Sponsors | |
| Calebs Management Enterprises, Inc. | RTP Roofing Co. |
| Cleasby Manufacturing | Sheffield Metals |
| F-Wave | |
| | |
Webinar: Roof Moisture: Inside and Out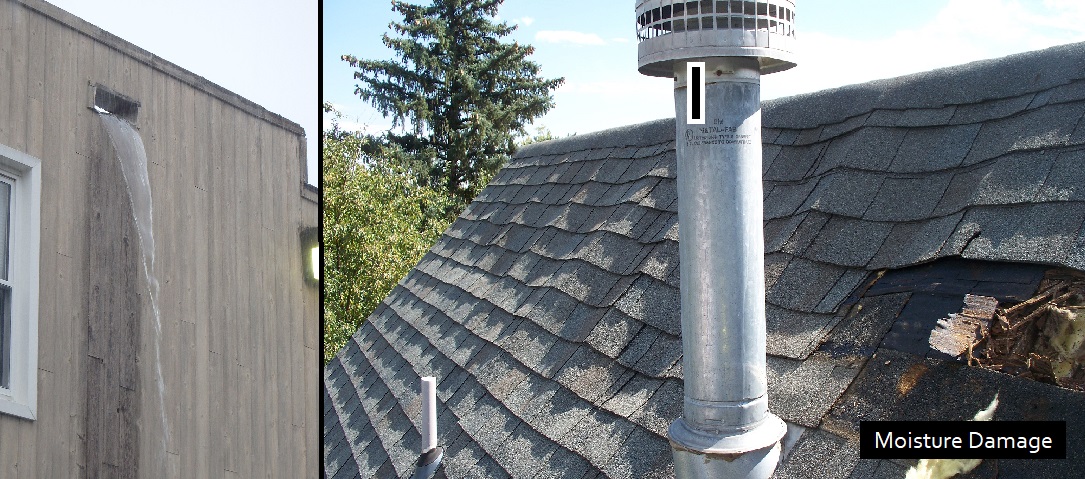 Water is the enemy of any roofing system, whether from the outside as rain or the inside as vapor. In this 90-minute webinar Richard Boon, P.E. will discuss:
Drainage and sizing drainage for both steep and low sloped roofing

Ventilation of attics and several different options for the roof that is not easy.

How moisture moves through a compact low-sloped roofing assembly and what can be done to control that movement.
Bonus: As a part of the handout Rich has developed some spreadsheets that will help you to calculate drain sizes, moisture movement and ventilation requirements.
Don't miss the opportunity to gain valuable knowledge for you and your business on how moisture and air affects the design and installation of roofing systems to not only perform well, but remain dry.
Wednesday, May 19, 2021

ZOOM WEBINAR

2:00 - 3:30 pm

Cost: $30/per member and $60/non-member per session.

*Zoom meeting details will be emailed upon registration.
CRA Member CIU's = 2 per person. 
---
CRA Trade Show | June 4
Come find out what's new in Colorado's roofing industry.
36th Annual
Friday, June 4, 2021
10 am – 2 pm

Empower Field – Sports Legend Mall
1701 Bryant St. (I-25 & Colfax)
The CRA Trade Show is a great chance to catch up on the latest industry trends, to make important contacts with suppliers and to compare existing products and services. The trade show offers a great networking opportunity for you to make and reaffirm business and personal contacts while educating you and your employees on the newest in Colorado's roofing industry. We are taking the show outdoors in 2021. We hope you can join us!
Admission is Free, but we do ask that you register in advance. (Member CIUs = 1 per person.)
Free Admission - Must Register to Attend - Click here
---
Click here to view the full 2021 Event Calendar
– calendar includes additional event dates, member luncheons, pinpoint seminars, Training Center courses, etc.
COLORADO LEGISLATIVE WATCH

Get Involved! | Be a Part of the VOICE at the Capitol
Colorado
HB21-1167 | 5% Retainage Passed House and Senate. Now headed to the Governor's desk!
HB 21-1167 - Private Construction Contract Payments - sets a 5% maximum on retention for private construction contracts (to match the previously approved 5% maximum retention on public) was approved by the Senate on a 25-10 vote on March 30th and now heads to Governor Polis for signature. Your private retainage has just gone from 10% to 5%. Officially, the act takes effect mid-September 2021. Thanks to all of you who supported the bill by sharing your retainage stories and business challenges to affect change. Congratulations to everyone on this success and thank you to bill sponsors Representative Duran, Representative Will, Senator Gonzales and Senator Scott.
HB21-1207 - Overpayment of Workers' Compensation Benefits. This bill limits the definition of overpayments in workers' compensation benefits to include only benefits paid as the result of fraud or duplicate benefits resulting from offsets that reduce disability or death benefits. Bill has passed the state legislature of Colorado, and it is now awaiting either Governor Polis' signature or veto.
SB21-197 | Workers' Compensation Physician - The bill provides injured workers control over the selection of the primary treating physician in workers' compensation cases, allowing them to choose from any level I or level II accredited physician through the division of workers' compensation. Bill was passed with Amendments in the Senate and is headed to the House.
National:
Energy-Efficient Qualified Improvement Property Act (H.R. 2346) - this act would be an excellent component of any infrastructure legislation in 2021 as it would help modernize aging building infrastructure and spur more energy-efficient investment. The E-QUIP Act allows straight-line depreciation during a 10-year period for energy-efficient qualified improvement property, including high-performance nonresidential roof systems. We urge members to reach out to Colorado's members of congress, Senator Bennet, Senator Hickenlooper and Representative Perlmutter, to advocate for accelerated depreciation for energy-efficient building improvements including commercial roofs.
Roofing Day in D.C. 2022 – Save the date and mark your calendar to attend next year on April 5-6, 2022.
Feel free to reach out to me if you have questions or hear of other legislation in the pipeline for next year!
Jeff Johnston
The Roofing Company
CRA President
CODE NOTICES & UPDATES

This month's Building Code updates/notices:
Have you heard of any upcoming building code changes with any of the municipalities you work with? Please share them with us by emailing the BC&S Committee via Debbie at debbie@coloradoroofing.org.
---
GET YOUR FREE ROOFING CODE REPORTS
This is a valuable member benefit. Simply sign into your CRA member portal to receive instant access to free reports that hold the most valuable address specific building codes for roofers.

Ready to get started? Click below to pull your first report!
* If you don't know your CRA login, click here for instructions on how to activate/create your account.
** You can pull more than one report at a time, but you must return to the CRA Code page to enter each address.
WELCOME to 4 New Members(s)…
Meet our newest members who joined this past month.
Affordable Roofing & Restoration

6530 South College Avenue, Fort Collins, CO 80525 | Ph: (970) 207-0000

Contractor - Res/Comm

435 Mountain Avenue, Berthoud, CO 80513 | Ph: (970) 699-5575

Contractor - Res/Comm

JBA - Roofing & Solar Consulting, LLC

5355 Red Rock Drive, Larkspur, CO 80118 | Ph: (720) 443-8280

Consultant

1960 S Bannock Street, Denver, CO 80223 | Ph: (720) 799-3266

Contractor - Res/Comm
---

Joe LaCrue Memorial Golf Tournament | May 21, 2021
On Friday, May 21, 2021, family and friends will celebrate Joe LaCrue with the 1st annual Joe LaCrue Memorial Golf benefit and fundraiser.
Friday, May 21, 2021
Hyland Hills Golf Course
9650 Sheridan Boulevard
Westminster, CO
1:00 PM Shotgun
Single, Foursome & Hole sponsorship available.
Please contact Susan Sanchez at 720-635-3100 or by email at joesgolfmemorial@yahoo.com.
---
Material Price Escalation and Volatility Provisions
Source: Hendrick, Phillips, Salzman & Siegel, P.C., https://hpsslaw.com/
Given current and ongoing market conditions, Stephen Phillips with Hendrick, Phillips, Salzman & Siegel, P.C. and his colleague, Leanne Prybylsk, have prepared a resource for roofing contractors pertaining to material price escalation and volatility.
This resource also includes potential proposal and contract provisions that a contractor may want to use or modify in a proposal or contract.
Material Price Escalation and Volatility Resource
---
NRCA Launches Supply Chain Shortage Information Webpage
The COVID-19 pandemic has affected the roofing industry in numerous ways, including leading to a widespread shortage of materials. The prices for materials have been increasing, and supply chains have been disrupted as lockdowns, tariffs and other factors cause delays and limited availability. Read more.
---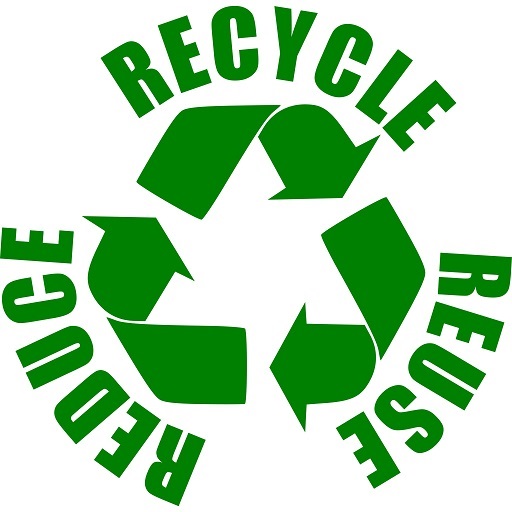 New patented shingle recycling process
Source: GAF.com
GAF announced a new patented shingle recycling process that has successfully produced the industry's first asphalt roofing shingles containing recycled material from post-consumer and post-manufacture waste shingles that may have otherwise been landfilled. This breakthrough represents an important milestone in delivering more sustainable, affordable roofing materials and has significant implications for improving sustainability and circularity across the roofing supply chain. "This latest innovation from GAF represents the first major step towards a circular economy for asphalt roofing shingles," said Jim Schnepper, President, GAF. GAF is committing more than $100 million to bring the recycling process to commercial scale, including the development of a pilot operation in 2021 that will enable the company to conduct additional research and development on its process. Read more.
---
Female Roofing Professional of the Year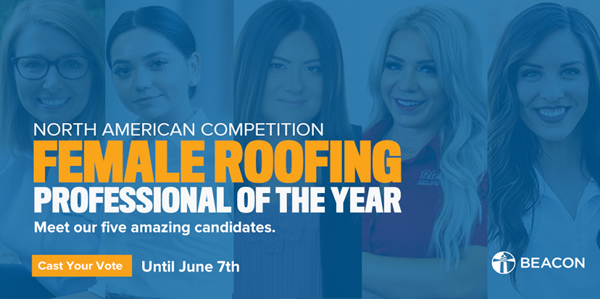 Beacon Building Products is shining a spotlight on hardworking women in the roofing industry. Beacon has been encouraging the public to nominate a woman who has faced adversity or gone above and beyond for a customer, co-worker, or her community - women that build by example. We are proud of the women who are an inspiration to others each day and strive to strengthen the communities in which we live.
The submissions have been narrowed to the following five finalists, including Stephanie Pouse, a finalist from Colorado. Congratulations to her for making the Top 5. What an accomplishment and good luck!
Here are the 5 finalists
Greta Bajrami – Golden Group Roofing Westborough, MA
Agata Opoka – Design & Development Group, Co. Schaumburg, IL
Stephanie Pouse – Brahma Roofing & Construction Windsor, CO
Jessica Reid – Reid's Roofing and Insulation Saint Albert, Alberta, Canada
Camila Santander – ASA Roofing Inc. Alexandria, Virginia
COMMUNITY SERVICE
CALL FOR VOLUNTEERS...We need your help!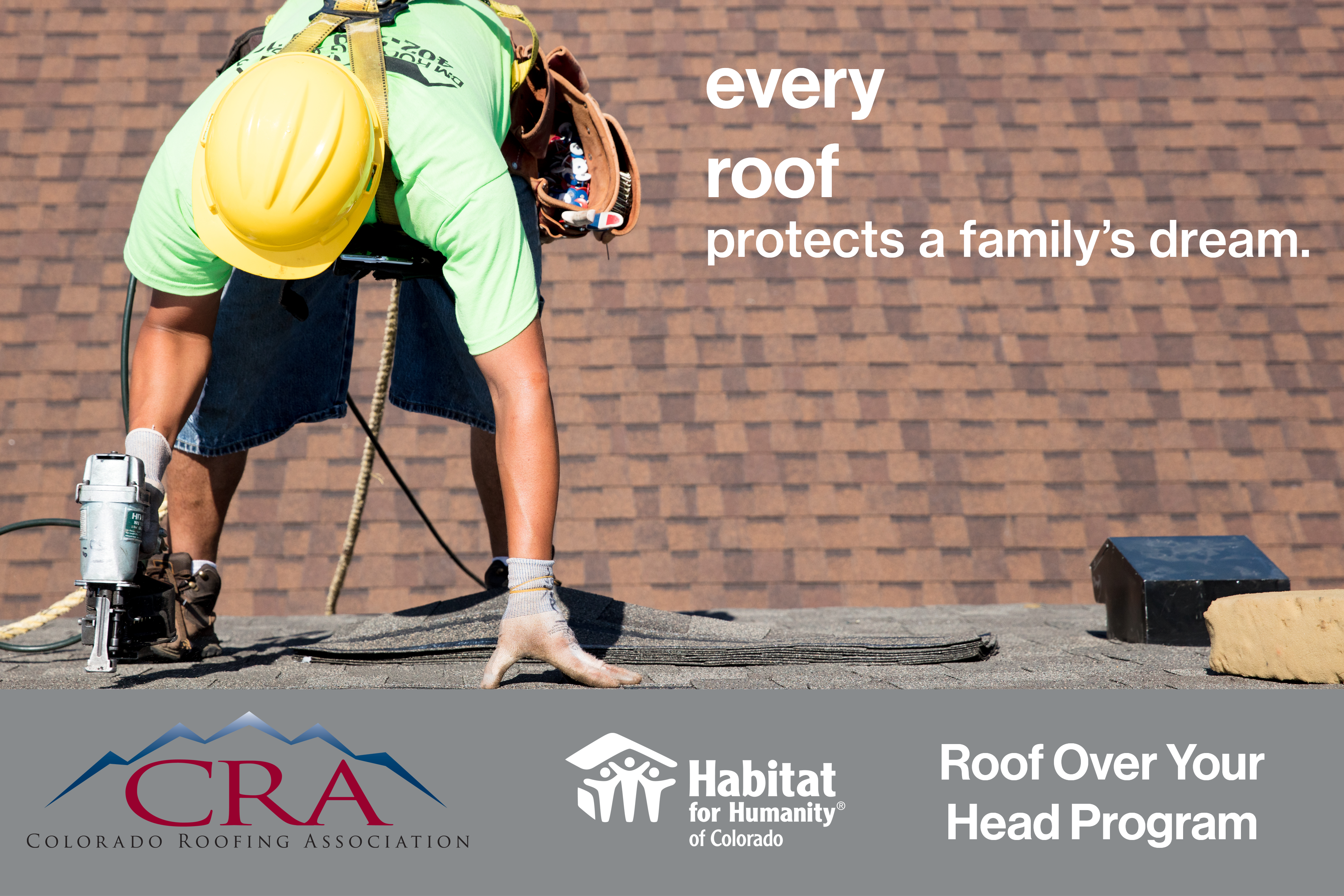 Giving back to the community is a top priority of the Colorado Roofing Association and just as important to the many members of our association.
Since 2015, the Colorado Roofing Association (CRA) has partnered with Habitat for Humanity (HFH) to provide donated roofing material and labor. The Roof Over Your Head Program connects local roofers who are CRA members with an HFH affiliate in their community.
This is an excellent opportunity to give back to your community while earning your full year's Continuing Involvement Units at the same time. That's right! Completing 1 community service project fulfills the necessary 8 CIUs for 2021!
We are looking for roofing contractors to donate their time and labor this Spring & Summer!
SAFETY SPOTLIGHT
Distracted Driving
Source: CDOT
Distracted driving is one of the biggest threats to safety on Colorado's roads, causing over 15,000 crashes each year in the state. That is an average of 42 crashes every day.
"Distracted drivers do not often see the risk of their behavior until it's too late," said Darrell Lingk, Highway Safety Office director at CDOT. "While the risks associated with distracted driving are well documented, studies show the majority of Coloradans still choose to engage in this behavior, which presents a danger to everyone who uses our roads."
According to data from CDOT, crashes involving distracted drivers have been on the rise, increasing from 13,332 in 2012 to 15,143 in 2019. Of those crashes in 2019, 4,361 people were injured and 39 people lost their lives. Despite the rising occurrence of crashes, a 2020 survey of Colorado drivers shows that 92% admitted to driving distracted weekly, an increase from the 90% who reported driving distracted in 2019.
"When you reach for a phone or turn your attention away from the road, you aren't just risking your own safety, you are risking the safety of everyone on the road with you," said Sam Cole, Traffic Safety Manager at CDOT. "We want to continue to remind motorists that they are putting more than just their own lives at risk when they drive distracted."
The next time you are tempted to text while driving, keep in mind the growing body of evidence suggesting you should keep your eyes on the road and leave the music, navigation and e-chatting to your passengers. Texting and driving do not mix, and the outcome can be fatal!
For more information about distracted driving in Colorado and to learn more about the Distraction Reactions campaign, visit: distracted.codot.gov.
---
Please consider using this Safety Talk courtesy of Pinnacol Assurance.
NATIONAL NEWS FROM NRCA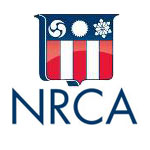 National Update: Worth sharing …
National Roofing Week is June 6-12
Each year, National Roofing Week increases awareness about the significance of roofs to every home and business and shares the good deeds of the industry.
We encourage members of the roofing industry to participate in National Roofing Week by engaging in their communities and informing the public about the essential role roofs and professional roofing contractors play in every community.
FIND OUT HOW YOU CAN PARTICIPATE
10@10
Roofing Day in D.C. 2021 remains one of the largest advocacy events in Washington, D.C. Thank you to everyone who participated in NRCA's virtual Roofing Day in D.C. 2021 and to our generous sponsors for making the event a huge success! Mark your calendars for our 2022 event April 5-6.
President Biden releases infrastructure and economic recovery plan. On March 31, President Biden released a $2 trillion infrastructure and economic recovery package, which aims to revitalize U.S. transportation infrastructure, including residential and nonresidential buildings.
NRCA supports increased funding for career and technical education. As Congress considers legislation that provides funding for federal agencies in fiscal year 2022, NRCA continues to advocate for increased funding for Perkins Career and Technical Education state grants.
House approves immigration bills. In March, the House approved two bills aimed at providing permanent legal status for millions of undocumented immigrants currently working in the U.S.—the American Dream and Promise Act (H.R. 6) and the Farm Workforce Modernization Act (H.R. 1603).
H-2B seasonal guest worker program. NRCA CEO Reid Ribble recently sent a letter to Secretary of Homeland Security Alejandro Mayorkas urging him to move expeditiously to provide more visas to meet workforce needs.
Protecting the Right to Organize Act passes the House. On March 9, the Protecting the Right to Organize Act passed the House on a largely partisan vote of 225-206.
Occupational Safety and Health Administration regulations. After issuing revised guidance Jan. 29 for employers regarding how to protect employees from COVID-19 in the workplace, OSHA has indicated it likely will issue an Emergency Temporary Standard for COVID-19 workplace safety rules; however, the outlook is uncertain as Secretary of Labor Marty Walsh put the draft regulation on hold.
Rescission of two Department of Labor Wage and Hour regulations. On March 12, the Department of Labor announced it will rescind two Wage and Hour regulations.
Paycheck Protection Program is extended to May 31. The PPP Extension Act of 2021 (H.R. 1799), which extends the Paycheck Protection Program through June 30, was signed into law. Employers considering a loan under the PPP must apply by May 31.
NRCA virtual auction to support ROOFPAC was a huge success! NRCA members overwhelmingly supported ROOFPAC, the voice of the roofing industry in Washington, D.C., by bidding on items during NRCA's popular ROOFPAC silent auction.
Source: NRCA.NET
MEMBER BENEFITS & TOOLS
This month's highlighted member benefits and tools
ADVISORY NOTICE: Roofing Contractors Must Not Act as Public Adjusters – Check Your Contract Language
The CRA Board of Directors has issued an advisory with additional information and details about these public adjuster clauses we have seen being used in Colorado that basically state that the roofing contractor may negotiate or act as a public adjuster on behalf of the owner. This is against Colorado's Residential Roofing Law (SB38) and it is required that you must be a licensed public adjuster before you take on this role. Click here to view the advisory.
Concerning Ladder Liability. Help us in educating consumers and concerned citizens about the liability and risks involved with unattended ladders set for inspectors.
CRA Safety Group Workers' Comp Program. Receive a 4%-upfront discount, group or individual loss history dividend calculation and much, much more. Members of the program automatically belong to the CRA Safety Group whose focus is on continuing safety education and training and improving safety in the roofing community. In partnership with Moody Insurance Agency and Pinnacol Assurance. Call Kim Burkhardt. at 303-824-6600 to receive additional information regarding this program.
RoofersCoffeeShop Free Classified Ad. RoofersCoffeeShop is the premier networking site in the roofing industry, helping contractors find information, materials, services, tools, labor and training in one place. Share ideas and stories in our RCS Forum, and visit their classified ads section to sell and find items and get help. Use promo code CRA for your FREE classified ad.
Colorado Contractors Legislative Advocacy Coalition - CRA partners with several other construction associations to make our voices heard as joint members of the Colorado Contractors Coalition. Together we have successfully passed legislation including payment reform (public and private to 5%), bonding requirements, pro-rata liability and construction defect reform policies. Check out the CCC website for more information and to keep up with our CURRENT advocacy efforts.
---
Delivery of the E-Newsletter to Your Inbox
To guarantee delivery of the newsletter to your e-mail inbox each month, we ask that you add Debbie Hathorne to your address book using the following email: debbie@coloradoroofing.org. By adding this address to your contact list, we hope to avoid spam blockers/junk mail folders and ensure your receipt of the CRA newsletter in your inbox each month. Thank you.
---
© 2005-2021- Colorado Roofing Association