February 2022 Newsletter
Date posted
February 15, 2022
Quicklinks

: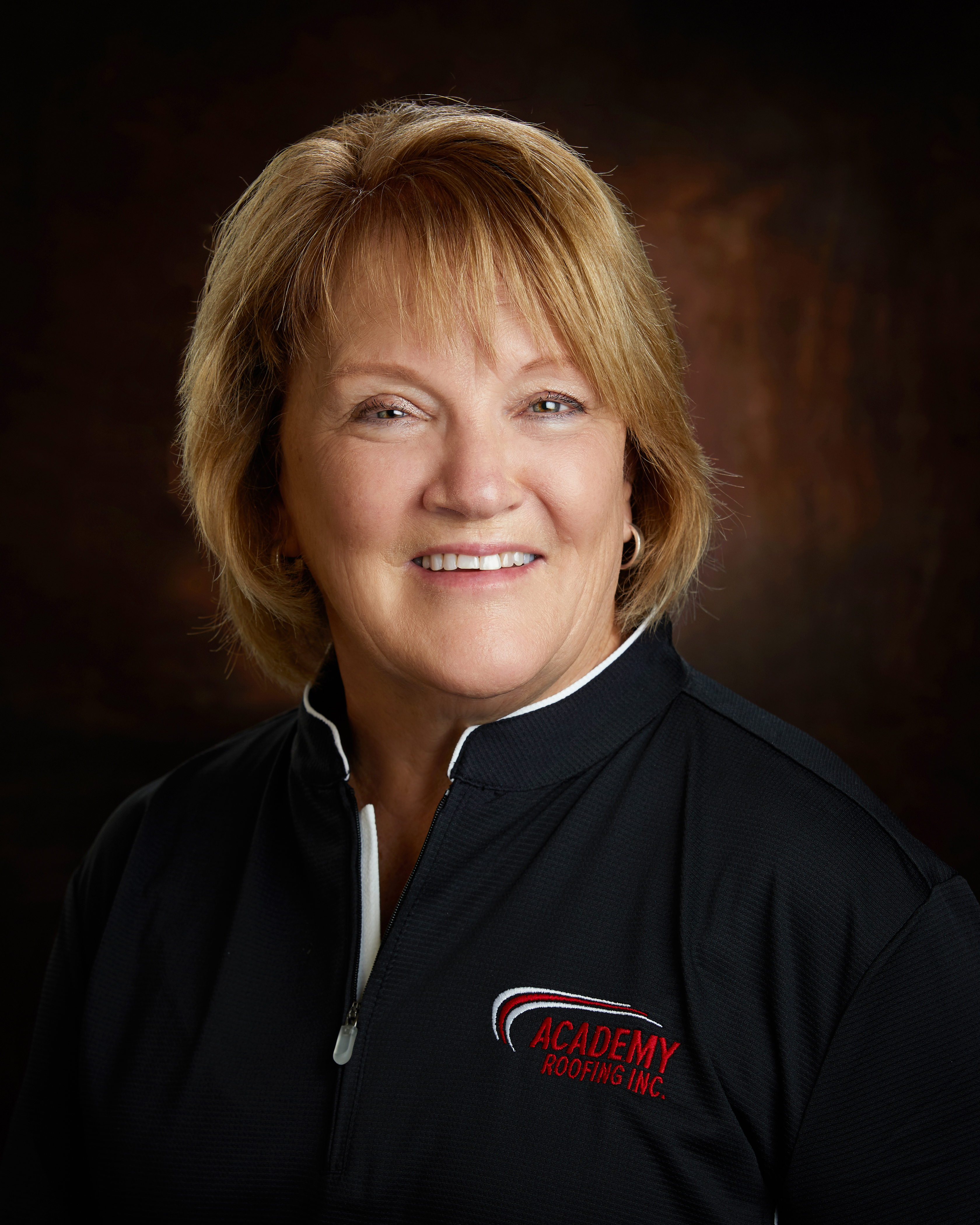 Education. Recently I had the pleasure of sitting down with three of the men who were instrumental in the founding of the Colorado Roofing Association. Bob Bellitt, Terry Lavelle, and Tim Black were all at the Education Center to choose the next Lifetime Achievement Award winner. We sat and ate lunch together and after lunch I asked what prompted them to conceive of and then form the Colorado Roofing Association. First, Bob mentioned that the organization was initially called the Boulder County Roofing Association. News to me! Then all three of these men said in unison, "Education of our competition." What? That surprised me, though now I realize it shouldn't have. They went on to tell me that they were constantly bidding against several other contractors (all gone now) who clearly did not understand how to bid roofing projects. This, as we've all learned at some point in our career, can be really harmful to the industry. Poor bids drive pricing down in an industry that is full of risk, and one that places extreme demands on those who toil in roofing (management and field personnel alike). It also hurts the image of the industry in the long run. Think about it.
In the many years that have followed the CRA's founding, education has always been at the forefront of our mission. I honestly can't understand why anyone in the roofing industry would decide not to participate in the CRA. This organization has been instrumental in my education in the business. Like some of you, I did not have a formal education in business. That was a distinct disadvantage for me as I navigated the world of financial statements, insurance, banks, etc. etc. Much of what I have learned during our years in business has been at seminars, luncheons and pinpoint sessions sponsored by the CRA. There are so many topics that have been covered over the years – from OSHA education to risk management to hiring and retaining employees to yes, even learning how to sharpen your pencil when bidding. Contract negotiation was not in our collective vocabulary for many years until the very capable Stephen Phillips took us all to the woodshed to teach us a lesson about the value of changing the unfair and lopsided contracts we'd been signing for years.
We even have a wonderful Education Center now in Aurora. Young people entering our industry can take an Introduction to Roofing class, or maybe a class on TPO/EPDM installation, as well as metal roofing and coating installation. Volunteer instructors, all experts in their field, teach these classes and the reviews have been excellent. The classes are reasonably priced and they fit so well with our mission to EDUCATE our roofing colleagues. Like all of you, I still learn something new about roofing almost every day. I think that's why I like the industry so much – things are always changing and new challenges are always cropping up. But with the CRA in our corner, I truly believe we all have an opportunity to become better companies and better competitors. I am a firm believer that education is one of the most important keys to success in business and in life. So, I feel we owe a huge debt of gratitude to our founders! Their foresight and desire to improve the industry has benefitted all of us!
Please stay safe and healthy!
Suzie Boyd
Academy Roofing, Inc.
CRA President
---
THANK YOU to our 2022 Sponsors!
| | |
| --- | --- |
| 2022 Industry Leader Sponsors | |
| A to Z Roofing | Interstate Roofing |
| ABC Supply Co. | Johns Manville |
| Academy Roofing, Inc. | Malarkey Roofing Products |
| Advanced Roofing Technologies | Metal Mart Colorado |
| American Roofing Supply | Moody Insurance Agency |
| Arapahoe Roofing & Sheet Metal | Owens Corning |
| B & M Roofing of Colorado | Pinnacol Assurance |
| Beacon Building Products | SPEC Building Materials |
| Black Roofing, Inc. | Superoofs |
| CertainTeed | Supreme Roofing Done Right, LLC |
| Elite Roofing Supply - CO, LLC | Tamko Building Products |
| Flatiron Steel | Tecta America - Colorado |
| Front Range Roofing Systems | Tectum Roofing |
| GAF Materials | The Roofing Company |
| GCP Applied Technologies | Tiley Roofing, Inc. |
| Gulfeagle Supply | Valor Roof & Solar |
| Horn Brothers Roofing | Westlake Royal Roofing Solutions |
| | |
| 2022 Silver Sponsors | |
| Calebs Management Enterprises, Inc. | RTP Roofing Co. |
| Cleasby Manufacturing | Schafer & Company |
| F-Wave | Sheffield Metals |
| | |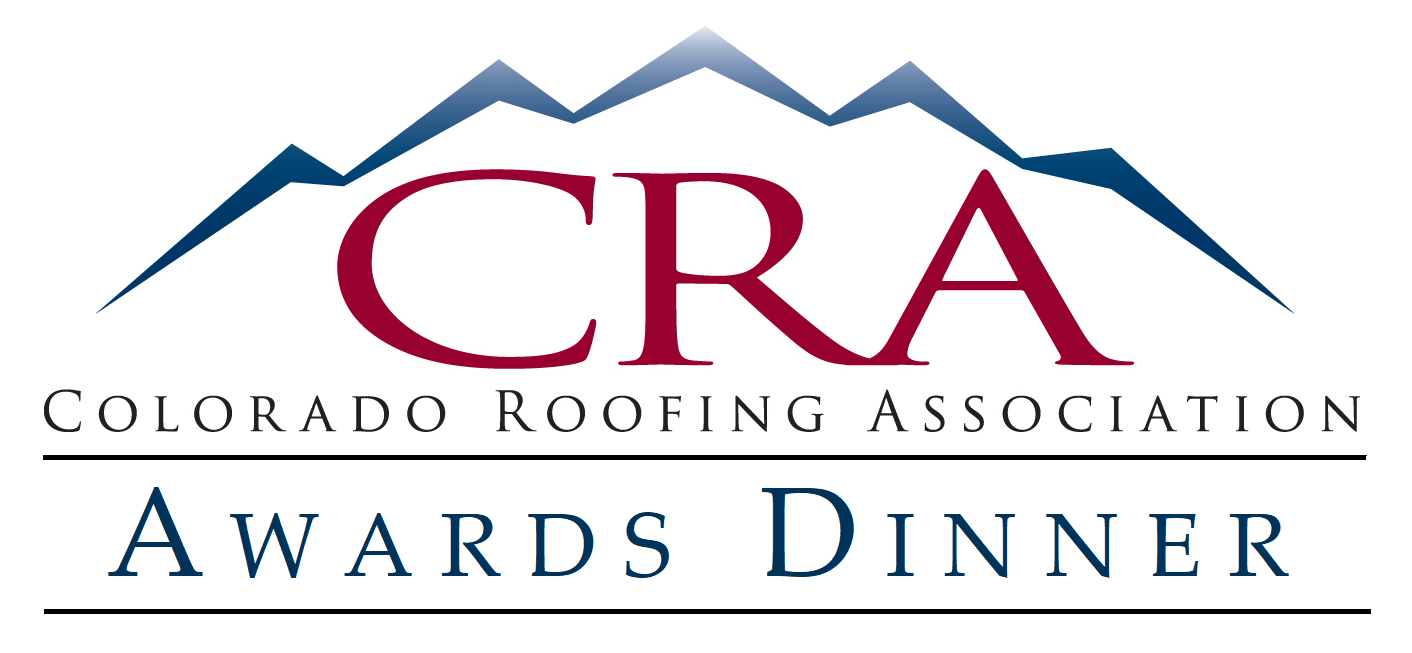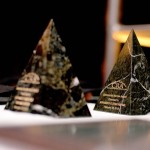 20th Annual Awards Dinner
Thursday, February 17, 2022
We are excited to invite you to our 21st Annual Celebration of the CRA Awards Dinner – an inspiring evening where we all can take the time to congratulate each other and ourselves on the difficult, complex, dangerous and exciting work we do every day! The Awards submissions have been judged and the winners selected. We are pleased about the number and variety of jobs that we continue to see each year and can't wait to share them with you along with the accomplishments of the CRA in 2021. Corporate tables of 10 will be available for $900 and individual dinner reservations are $95. A night of honoring and sharing the exceptional "people and projects of the CRA" will be re-energizing and an inspiration to all!
21st Annual
Thursday, February 17, 2022
6:00 pm Cocktails | 7:00 pm Dinner | 8:00 pm Awards Presentation

Westin Westminster (New location!)
10600 Westminster Blvd
Westminster, CO
More information and details here.
---

CRA Trade Show | MARCH 10
REGISTRATION IS OPEN!
Come find out what's new in Colorado's roofing industry.
37th Annual
Thursday, March 10, 2022
11 am – 3 pm

New Location! Arapahoe County Event Center & Fairgrounds
Excitement is once again building for CRA's Annual Trade Show. With the closing of the Denver Mart, we have moved the trade show to Arapahoe County Fairgrounds and back in our normal January timeframe... so be sure to save the date and join us on January 26, 2022.
The CRA Trade Show is a great chance to catch up on the latest industry trends, to make important contacts with suppliers and to compare existing products and services. The trade show offers a great networking opportunity for you to make and reaffirm business and personal contacts while educating you and your employees on the newest in Colorado's roofing industry. Admission is Free, but we do ask that you register in advance. (Member CIUs = 1 per person.)
Free Admission - Must Register to Attend - Click here
---
Top Golf Legislative Fundraiser
Thursday, April 13, 2022 | Top Golf Centennial

Please join us on April 13 at the "Drive for the Stars Golf Tournament" – a joint fundraising event by the Colorado Contractors Coalition (ASAC, CRA and RMSCA). Have a little fun while helping us as we work to protect and advocate for roofers and other subcontractors in 2022.
In 2021 we had a great victory with the passage of 5% retainage on Private Construction Contract Payments (C.R.S. 38-46-101 to 38-46-103) - Passed May 17, 2021 and effective Sep 6, 2021.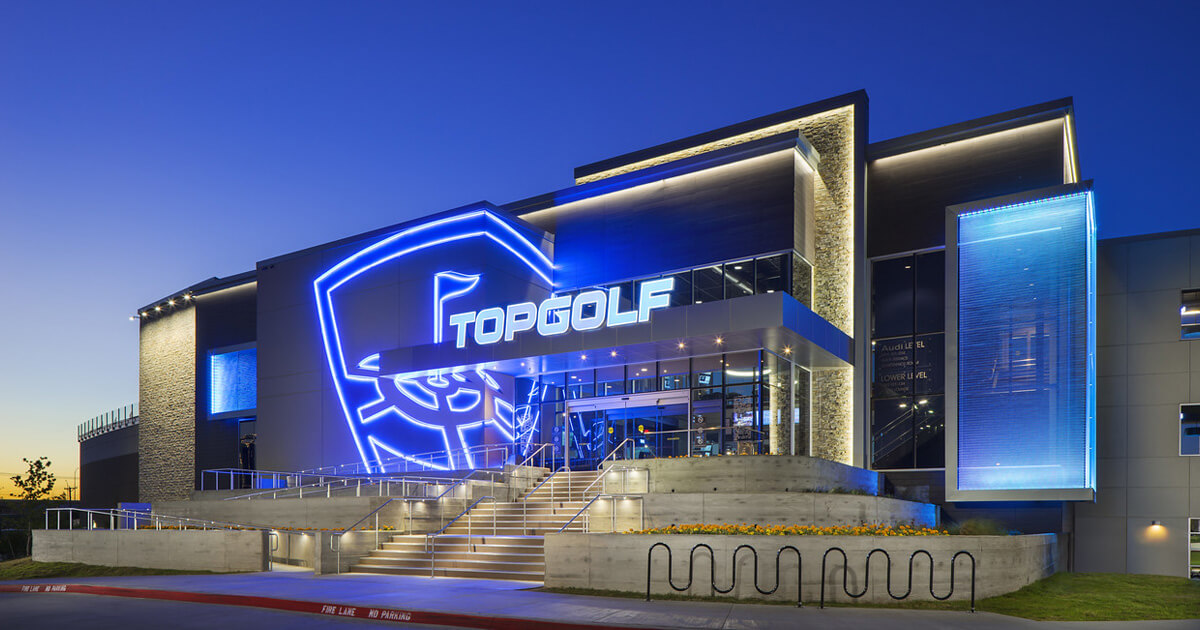 Plan on bringing your co-workers, industry associates or even friends and family to TopGolf for a state-of the art golfing experience for a good cause. Your participation will help us raise money for our legislative efforts in 2022 – funding a lobbyist, legislator and industry communication and participation in industry coalitions and organizations.
Register to attend, by clicking on the "Register Now" link below.
(CRA Member CIU's = 1 per person)
---
Click here to view the full 2022 Event Calendar – calendar includes additional event dates, member luncheons, pinpoint seminars, Training Center courses, etc.
CRA TRAINING CENTER
February 24-25 | Metal 2-Day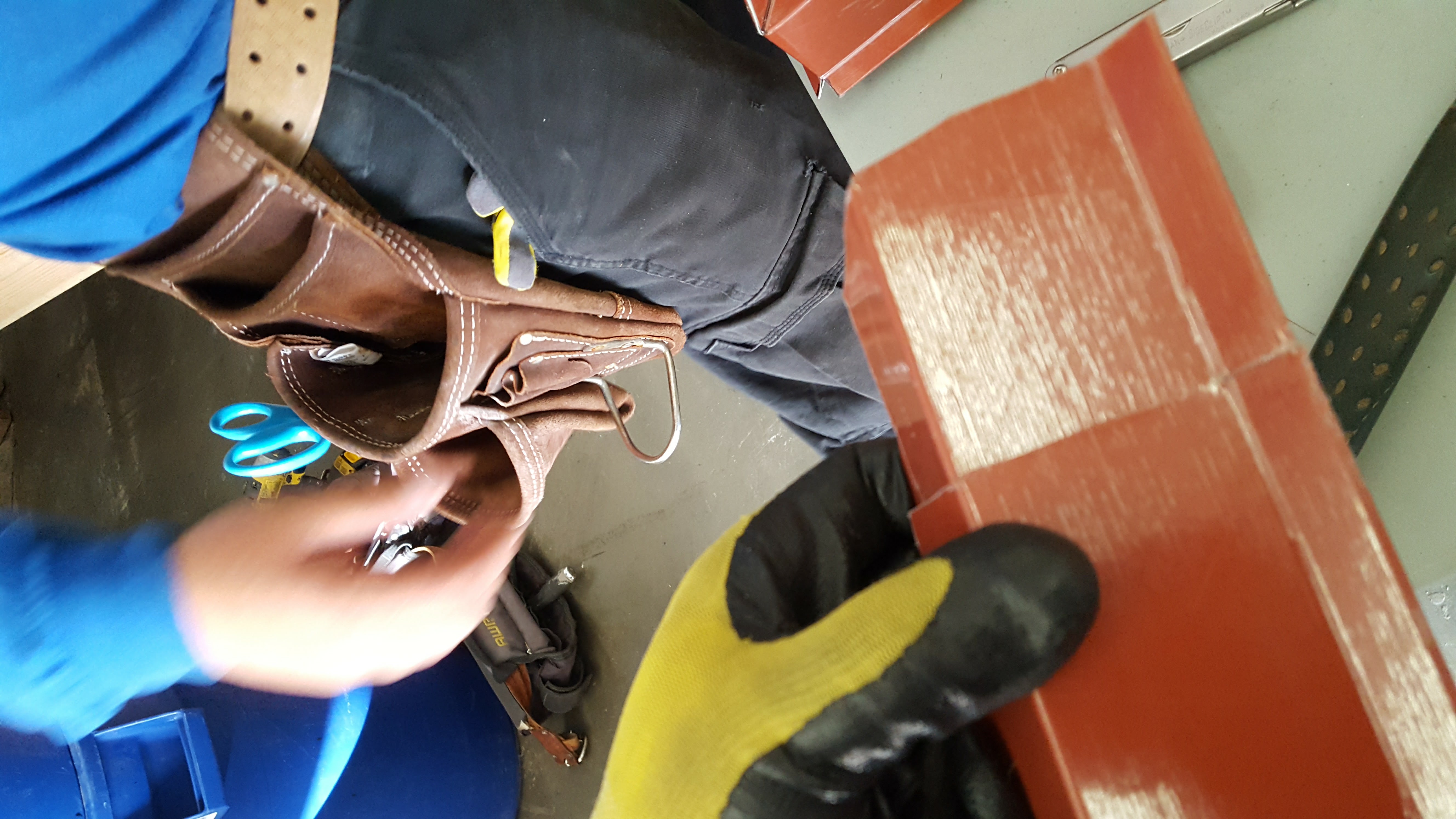 This 2-day course will to expose students to working with
different types of metal, issues
to consider and learning proper techniques. Class is intended for students who have background in roofing and/or for installers who have not yet worked with sheet metal. Small class size with Covid-19 restrictions and safety protocols in place; Thursday & Friday, 8 max students.
---
The CRA Training Center is located at 1660 Jasper Street, Unit I & J in Aurora, CO and is designed specifically for roofers and roofing applications. The space can be used for all types of steep and low slope materials and roofing systems. We are 'application friendly".
WELCOME to 1 New Member(s)…
Meet our newest member(s) who joined this past month.
Detach and Reset Solar

16771 East Iliff Avenue Aurora, CO 80013 | 571.268.7386

Trade Services - Roof Accessories
---
Longtime Member Bonnie Fry Searl Passes Away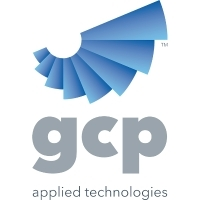 Bonnie Searl (67) passed away on January 10th.
Bonnie was born in California but was a Coloradan through and through. She completed her education at Thomas Jefferson High School in Denver and Red Rocks Community College before relocating to the mountains.
Bonnie was a long-time resident of Silverthorne Colorado where she began her career in the building industry at Bighorn Materials. That lead to her career with Grace/GCP. Bonnie had 22 years of well respected service with GCP and was viewed as a leader in the industry and a "true" partner to all of her business contacts. Bonnie was an active member in the CRA - never missing the annual Trade Show - and often seen at membership lunches over the years. Although Bonnie battled some challenging health issues in the last few years, she continued her career with professionalism and enthusiasm.
In addition to her mother and stepfather, Orlena and Ernie McDonald of Littleton, Colorado, she is survived by her brother Howard Fry and loving partner and husband Ty Searl; step-daughter Barb Clausen and grandchildren, Addison (14), Colton (11), and Raelyn (8); step-son Benjamin Searl and wife Brooke, grandsons, Theodore (3) and Caden (6mo.)
Rest In Peace Bonnie.
Donations:
Bonnie was passionate about all of her dogs through the years and the importance of pet adoption. Tributes and donations can be made in lieu of flowers to:
The Best Friend's Animal Society at support.bestfriends.org.
---
The Westlake Royal Building Products™ brand is born.

Two years of strategic geographic and category acquisitions throughout the North American building materials market culminates today as the Westlake Royal Building Products™ brand is born. Bringing together the trusted Royal® Building Products, Boral® North America building products, and DaVinci® Roofscapes product lines under one unified brand signals a new era of growth and opportunity for the 50-year-old company. The newly launched Westlake Royal Building Products brand is built on strength and promise, featuring the dynamic portfolio additions of decorative stone, concrete and clay roof tiles, stone-coated steel roofing, and windows to its product category lineup. The complete offering now includes industry-leading brands in Siding and Accessories, Trim & Moldings, Roofing, Stone, Windows and Outdoor Living. Read full press release here.
---
Solar Roofing Sales Representative Opening, Denver CO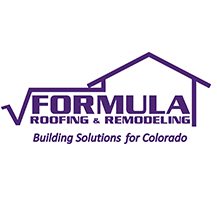 Formula Roofing & Remodeling is seeking experienced sales professionals to join its team in Denver, CO! Here is a huge opportunity to join and grow with this reputable organization, exclusively offering a new solar shingle product rolled out in conjunction with a prominent, industry-leading manufacturer. This is a solar roofing system designed by roofers, manufactured by roofers, and installed by roofers. As a Solar Roofing Sales Representative, you will be responsible for driving revenue growth by selling roofing and solar products and services.
Experience with roofing and solar systems is a plus, but not required. Formula Roofing is a fun, family-oriented company offering a competitive commission structure, health insurance, 401k, and flexible hours. Other opportunities also available. If interested please contact Joseph Miller at 303-600-8696 x103 and email your resume to Joe@FormulaRoofing.com.
---
R3NG LLC & Darwin Carmody | Roofing Alliance Winner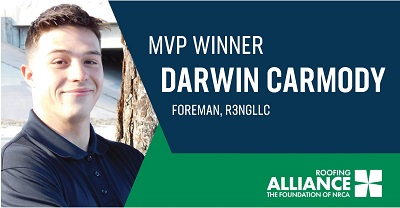 The Roofing Alliance Announces Winners at NRCA's Awards Ceremony on Feb 2, 2022
Most Valuable Player Awards
In the Most Valuable Player (MVP) Awards' 22nd year, five winners were recognized for outstanding on-the-job performance and workmanship and other noteworthy contributions outside the workplace. One of those is fellow CRA member from R3NG.
Darwin Carmody—Outstanding On-the-job Performance and Workmanship
Foreman with R3NG LLC, Sheridan, Colo.
Congratulations Darwin, from the CRA!
COLORADO LEGISLATIVE WATCH

Legislative Update
The Colorado legislature convened on January 10, 2022 but bills are now just starting to get heard in committees and build momentum.
Colorado
We are monitoring several bills including sales and use tax, workers comp, health, clean commuting & emissions, marijuana use at work, tuition assistance for trade schools and landowner liability. Bills have been assigned to committees and we'll report on progress as we learn more.
Don't forget to sign-up for our Apr 13 Top Golf fundraising event. Top Golf is a great chance to get out for some FUN while raising money to help us continue our legislative efforts and advocacy here in Colorado. Join me and other CRA & coalition members at the Centennial Top Golf...register today!
National
ROOFING DAY IN D.C. 2022 | CAPITOL HILL FLY-IN | April 5-6, 2022. Mark your calendars -- the NRCA organized Roofing Day in DC will take place on April 5-6, 2022. Last year NRCA, CRA, and other members of the construction industry got together virtually with leaders in Washington, D.C. to talk to Congress about issues that affect our industry. We are Live again in 2022... please plan now to attend. Let's join together to advocate for the roofing industry as "one voice." Register or learn more about Roofing Day in D.C. 2022 and view NRCA's latest video!
Last, if you are aware of any specific legislation coming up in 2022 that will affect our industry, please contact me so that we can follow and share with the membership. With your help, we can continue to work together for positive changes in the roofing industry.
Stay safe.
Jeff Johnston
The Roofing Company
Gov't Relations Committee Chair
CODE NOTICES & UPDATES

This month's Building Code updates/notices:
We have a couple update for you this month:
---
Resources you can use!
The Building Code & Standards committee has been working hard to bring you a best practice resource document for low slope roofing applications. We are excited to announce that is done and ready to share with all of you.
We have also developed a "Buyer Beware - Understanding Total System Warranties" page on our website that you can use to help your clients understand that all low-slope warranties are not the same. Check it out.
Have you been using the other resources and tools available on the Member Education Page? You should!
---
GET YOUR FREE ROOFING CODE REPORTS
This is a valuable member benefit. Simply sign into your CRA member portal to receive instant access to free reports that hold the most valuable address specific building codes for roofers.

Ready to get started? Click below to pull your free report!
* If you don't know your CRA login, click here for instructions on how to activate/create your account.
** You can pull more than one report at a time, but you must return to the CRA Code page to enter each address.
---
Have you heard of any upcoming building code changes with any of the municipalities you work with? Please share them with us by emailing the BC&S Committee via Debbie at debbie@coloradoroofing.org.
SAFETY SPOTLIGHT
OSHA INCREASED PENALTIES
We were reminded during our Jan 20 CRA Safety Webinar in January, that as of Jan 16 the OSHA penalties have increased. The new OSHA penalty amounts are applicable to OSHA citations issued after January 15, 2022, for violations occurring after July 15, 2021. Read more on penalties (www.osha.gov).
---
SFI COMPLIANCE OFFERING OSHA 10 CLASS

OSHA 10 Hour Training
SFI Colorado Office
8595 Prairie Trail Drive, Suite 200,
Englewood, CO 80112
8:00am-2:30pm MDT Each Day
Register here for March 8th & 9th
Register here for April 6th & 7th
Source: SFI Compliance Safety Sentinel, February '22.
NATIONAL NEWS FROM NRCA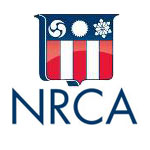 National Update: Worth sharing …
Just a few key items we felt were noteworthy from NRCA this month:
ROOFING DAY IN D.C. 2022 | CAPITOL HILL FLY-IN | April 5-6, 2022.
Mark your calendars -- the NRCA organized Roofing Day in DC will take place on April 5-6, 2022. Last year NRCA, CRA, and other members of the construction industry got together virtually with leaders in Washington, D.C. to talk to Congress about issues that affect our industry. We are Live again in 2022... please plan now to attend. Let's join together to advocate for the roofing industry as "one voice."
Register or learn more about Roofing Day in D.C. 2022 and view NRCA's latest video!
REGISTER FOR NRCA's VIRTUAL LEGALCon 2022 | March 10
LEGALCon 2022, gives you the opportunity to learn the latest developments from the brightest legal and technical experts in the roofing industry in one information-packed day. From the convenience of your home or office, you can maximize your company's productivity and receive in-depth information about contract law, employment law and roofing technology you won't find anywhere else — for LESS than $100! This is an opportunity you won't want to miss!
MORE NEWS FROM DC
Source: NRCA.NET
MEMBER BENEFITS & TOOLS
This month's highlighted member benefits and tools
ADVISORY NOTICE: Roofing Contractors Must Not Act as Public Adjusters – Check Your Contract Language
The CRA Board of Directors has issued an advisory with additional information and details about these public adjuster clauses we have seen being used in Colorado that basically state that the roofing contractor may negotiate or act as a public adjuster on behalf of the owner. This is against Colorado's Residential Roofing Law (SB38) and it is required that you must be a licensed public adjuster before you take on this role. Click here to view the advisory.
Concerning Ladder Liability. Help us in educating consumers and concerned citizens about the liability and risks involved with unattended ladders set for inspectors.
CRA Safety Group Workers' Comp Program. Receive a 4%-upfront discount, group or individual loss history dividend calculation and much, much more. Members of the program automatically belong to the CRA Safety Group whose focus is on continuing safety education and training and improving safety in the roofing community. In partnership with Moody Insurance Agency and Pinnacol Assurance. Call Kim Burkhardt. at 303-824-6600 to receive additional information regarding this program.
RoofersCoffeeShop Free Classified Ad. RoofersCoffeeShop is the premier networking site in the roofing industry, helping contractors find information, materials, services, tools, labor and training in one place. Share ideas and stories in our RCS Forum, and visit their classified ads section to sell and find items and get help. Use promo code CRA for your FREE classified ad.
Colorado Contractors Legislative Advocacy Coalition - CRA partners with several other construction associations to make our voices heard as joint members of the Colorado Contractors Coalition. Together we have successfully passed legislation including payment reform (public and private to 5%), bonding requirements, pro-rata liability and construction defect reform policies. Check out the CCC website for more information and to keep up with our CURRENT advocacy efforts.
---
Delivery of the E-Newsletter to Your Inbox
To guarantee delivery of the newsletter to your e-mail inbox each month, we ask that you add Debbie Hathorne to your address book using the following email: debbie@coloradoroofing.org. By adding this address to your contact list, we hope to avoid spam blockers/junk mail folders and ensure your receipt of the CRA newsletter in your inbox each month. Thank you.
---
© 2005-2022- Colorado Roofing Association