January 2022 Newsletter
Date posted
January 17, 2022
Quicklinks

: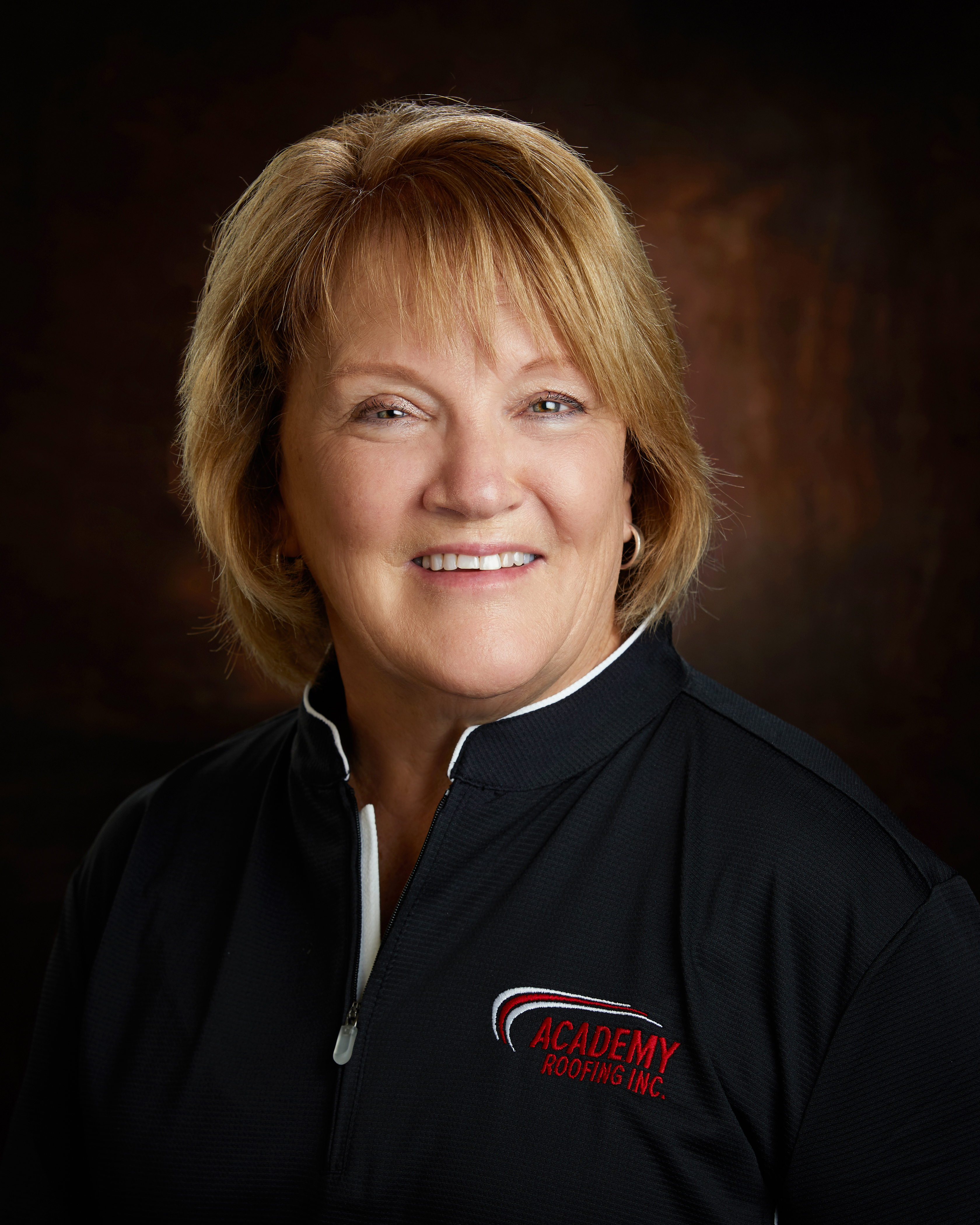 What? Like most of you, I've been hearing about cyber security and business for the past several years. And, like most of you, I have tried to put in place the necessary steps to assure our system was safe from a breach. Nevertheless, last July, that's exactly what happened here at Academy Roofing. We received notice from a consultant on one of our jobs that the title company we were billing for a recent roof replacement could not pay us by ACH. This seemed strange to us because we had already been partially paid for the roof and we had not requested that subsequent payments be made by ACH.
Upon further investigation, we learned that a "fake" invoice that looked exactly like one of ours had been sent to the title company from one of our administrator's email address. Someone had breached our system. It was absolutely chilling to see that "fake" invoice. We could only wonder what other information had been stolen from our administrator's email account during the three months before we discovered the breach. What followed was a months long investigation that was required once our cyber insurance company was notified of the breach. We have carried cyber insurance for several years now and I was glad to have their intervention and assistance. I was at a loss, and furthermore, was trying to navigate the breach while we were on vacation in remote Wyoming. (Thank you Pinedale, Wyoming golf course for lending me your conference room!)
There are numerous ways that criminals can breach a system. Most common, and what we think happened with our breach, is an employee opens a phishing email. We've all seen these. Some phishing emails are quite obviously fake, but many of them look legitimate. But no matter how a breach occurs, information is exposed that can reveal your or others' confidential information. In our administrator's email account there were customer bank account numbers, credit card numbers, gate codes, etc. etc. All of the people whose information was exposed had to be notified by us of the exposure. That was time consuming and embarrassing.
The takeaway here is twofold. Businesses need to have cyber security insurance. I would have been lost without the assistance our insurance company provided. Secondly, train your employees on keeping your system safe. While I had reminded our employees many, many times about opening suspicious emails, we had not offered specific training on this or any other cyber security topic. We purchased a fairly low cost service from a company that sends out phishing emails on a regular basis to our company email accounts and then identifies who is opening these emails. They then offer training after each of the fake emails are sent. Their first training was eye-opening and I feel it already made the cost of this service well worthwhile.
I hope none of you ever experience something like this. It's costly (deductibles), it's time consuming and it's not something you want to tell a customer.
May you all have a safe and prosperous New Year!
Suzie Boyd
Academy Roofing, Inc.
CRA President
---
A final THANK YOU to our 2021 Sponsors!
| | |
| --- | --- |
| 2021 Industry Leader Sponsors | |
| A to Z Roofing | Horn Brothers Roofing |
| ABC Supply Co. | Interstate Roofing |
| Academy Roofing, Inc. | Johns Manville |
| Advanced Roofing Technologies | Malarkey Roofing Products |
| American Roofing Supply | Metal Mart Colorado |
| Arapahoe Roofing & Sheet Metal | Moody Insurance Agency |
| B & M Roofing of Colorado | Owens Corning |
| Beacon Building Products | Pinnacol Assurance |
| Black Roofing, Inc. | SPEC Building Materials |
| Boral Roofing | Superoofs |
| CertainTeed | Supreme Roofing Done Right, LLC |
| Daly & Black P.C. | Tamko Building Products |
| Elite Roofing Supply - CO, LLC | Tecta America - Colorado |
| Flatiron Steel | Tectum Roofing |
| Front Range Roofing Systems | The Roofing Company |
| GAF Materials | Tiley Roofing, Inc. |
| GCP Applied Technologies | Valor Roof & Solar |
| Gulfeagle Supply | |
| | |
| 2021 Silver Sponsors | |
| Calebs Management Enterprises, Inc. | RTP Roofing Co. |
| Cleasby Manufacturing | Sheffield Metals |
| F-Wave | |
| | |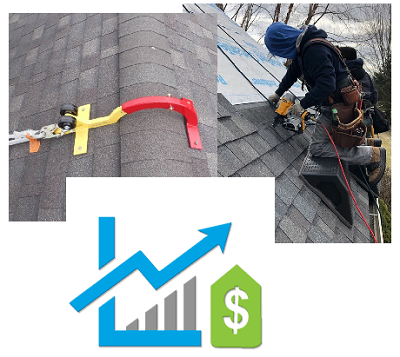 Safety Webinar: Cost Justification for Safety Activities, Training, and Equipment
Presented by: Javier Rivera, Director of Loss Control, Moody Insurance
Sound safety practices protect not only the well-being of your employees, but are good for your business and bottom line. Understanding why safety efforts should be treated no different than any other business decision is key to success.
In this webinar, you will learn how to justify safety costs with data, how to prove/disprove effectiveness of safety solution and ways to present investing in the solution for greater buy in from leadership.
Safety+Health magazine reports that investments in safety will result in savings down the line. For every $1 spent on safety today, you save $2 in the future. In fact, you could save $3, $4 or even $6 in the future per dollar spent now.
Grab a lunch and join us on Jan 20th to learn how money spent now can result in savings down the line.
Thursday, January 20, 2022

Noon (MST)

Zoom Webinar

Entry Fee = Free
Register to attend, by clicking on the "Register Now" link below.
(CRA Member CIU's = 2 per person)
---
POSTPONED TO MARCH 10TH!

REGISTRATION IS NOW OPEN!
Come find out what's new in Colorado's roofing industry.
37th Annual
Thursday, March 10, 2022
11 am – 3 pm

New Location! Arapahoe County Event Center & Fairgrounds
Excitement is once again building for CRA's Annual Trade Show. With the closing of the Denver Mart, we have moved the trade show to Arapahoe County Fairgrounds and back in our normal January timeframe... so be sure to save the date and join us on January 26, 2022.
VENDORS
CRA's trade show is designed to provide a place to share your latest innovations and the hottest trends in equipment and materials used in the roofing and associated industries. The show provides a platform in Colorado for exhibitors to meet and connect with customers and potential customers on a one-on-one basis; to generate awareness on new products and services; and allows attendees the opportunity to compare existing products and services.
We are looking for vendors to be a part of the shows continued success. Whether you want to showcase your products and services, establish a presence in your target market or build your company image, the 2022 CRA Trade Show is for you. Sign up today for this low-cost opportunity to meet face-to-face with your customers and prospects.
ACT NOW... only a few vendor tables left.
---
ATTENDEES
The CRA Trade Show is a great chance to catch up on the latest industry trends, to make important contacts with suppliers and to compare existing products and services. The trade show offers a great networking opportunity for you to make and reaffirm business and personal contacts while educating you and your employees on the newest in Colorado's roofing industry. Admission is Free, but we do ask that you register in advance. (Member CIUs = 1 per person.)
Free Admission - Must Register to Attend - Click here
---

Thursday, February 17, 2022
We are excited to invite you to our 21st Annual Celebration of the CRA Awards Dinner – an inspiring evening where we all can take the time to congratulate each other and ourselves on the difficult, complex, dangerous and exciting work we do every day! The Awards submissions have been judged and the winners selected. We are pleased about the number and variety of jobs that we continue to see each year and can't wait to share them with you along with the accomplishments of the CRA in 2021. Corporate tables of 10 will be available for $900 and individual dinner reservations are $95. A night of honoring and sharing the exceptional "people and projects of the CRA" will be re-energizing and an inspiration to all!
21st Annual
Thursday, February 17, 2022
5:30 pm Cocktails | 7:00 pm Dinner | 8:00 pm Awards Presentation

Westin Westminster
10600 Westminster Blvd
Westminster, CO
Mark your calendars to attend, then look for your invitation to arrive in the next couple of weeks and be sure to send back your RSVP by February 10th. Or, register here once it opens.
---
Top Golf Legislative Fundraiser
Thursday, April 13, 2022 | Top Golf Centennial

Please join us on April 13 at the "Drive for the Stars Golf Tournament" – a joint fundraising event by the Colorado Contractors Coalition (ASAC, CRA and RMSCA). Have a little fun while helping us as we work to protect and advocate for roofers and other subcontractors in 2022.
In 2021 we had a great victory with the passage of 5% retainage on Private Construction Contract Payments ( C.R.S. 38-46-101 to 38-46-103) - Passed May 17, 2021 and effective Sep 6, 2021.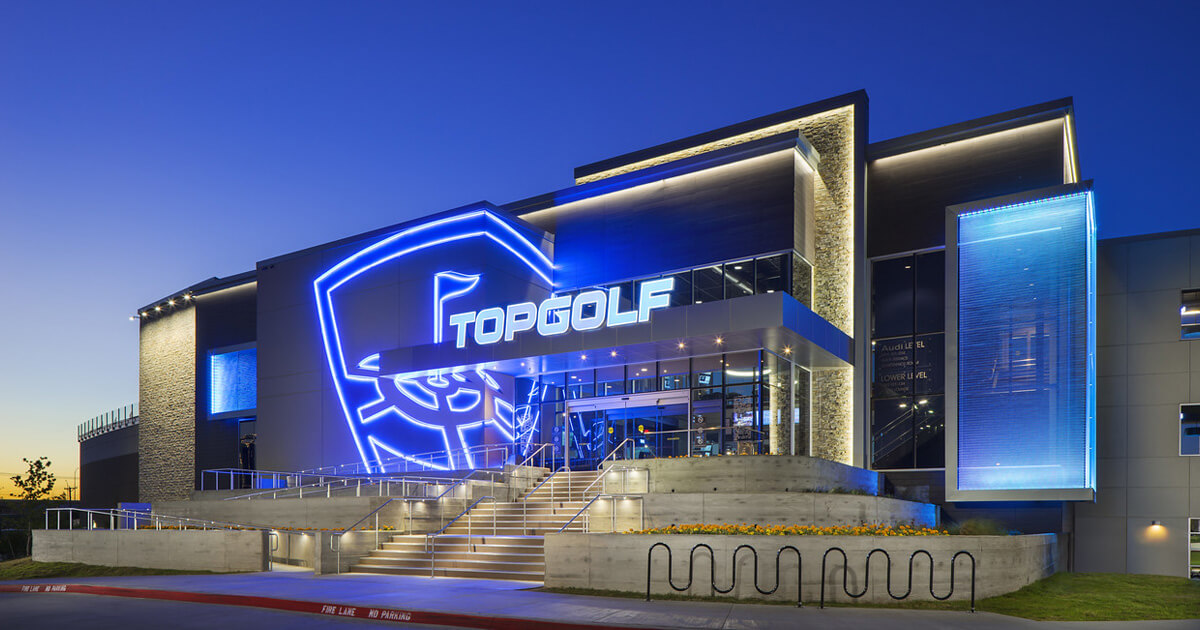 Plan on bringing your co-workers, industry associates or even friends and family to TopGolf for a state-of the art golfing experience for a good cause. Your participation will help us raise money for our legislative efforts in 2022 – funding a lobbyist, legislator and industry communication and participation in industry coalitions and organizations.
Register to attend, by clicking on the "Register Now" link below.
(CRA Member CIU's = 1 per person)
---
Click here to view the full 2022 Event Calendar – calendar includes additional event dates, member luncheons, pinpoint seminars, Training Center courses, etc.
CRA TRAINING CENTER
Introduction to Roofing | Feb 1 Start
Our Introduction to Roofing class will expose students to the basics of roofing and teach them what they are doing, why they are doing it and give them an understanding that roofing can lead to several career paths within the industry. Small class size with Covid-19 restrictions and safety protocols in place; 6-day course. (Feb 1, 2,3 and Feb 8, 9, 10)
---
Calling all contractors, manufacturers and suppliers.
We need photos of roofing crews and people in action!!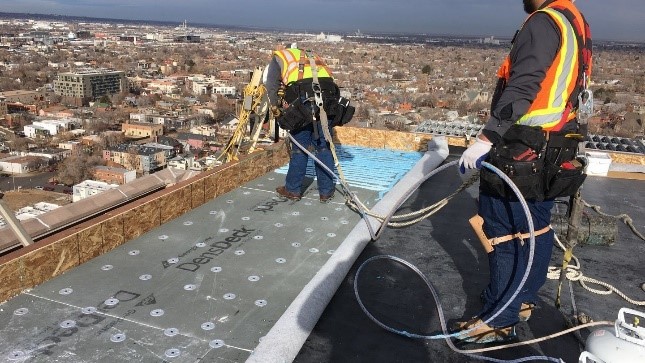 We are still looking for steep (asphalt, tile, metal) photos to display and spotlight in our newly remodeled Training Center | Send us your high-resolution photos!
The CRA wants to showcase your "roofers in action" at our newly remodeled Training Center. This is a great opportunity for you to acknowledge your team and highlight your business in our training center at the same time!
We are looking for shots of TPO, EPDM, Coatings, Asphalt, Metal, Tile.
Your company name and logo will be included alongside the photo for all to see.
By submitting this photo, you have received permission from workers in the photo and give us full copyright to display them at the CRA Training Center located at 1660 Jasper St, Unit I.
We will be enlarging to poster size, so please e-mail/share link to high resolution (minimum 300 ppi or 5400x3600 pixels or larger) images to: debbie@coloradoroofing.org.
---
The CRA Training Center is located at 1660 Jasper Street, Unit I & J in Aurora, CO and is designed specifically for roofers and roofing applications. The space can be used for all types of steep and low slope materials and roofing systems. We are 'application friendly".
WELCOME to 1 New Member(s)…
Meet our newest member(s) who joined this past month.
Lomanco

P.O. Box 519, Jacksonville, AR 72076 | 800.643.5596

Manufacturer
---
CRA 2004 Lifetime Honoree Ed Reily Passes Away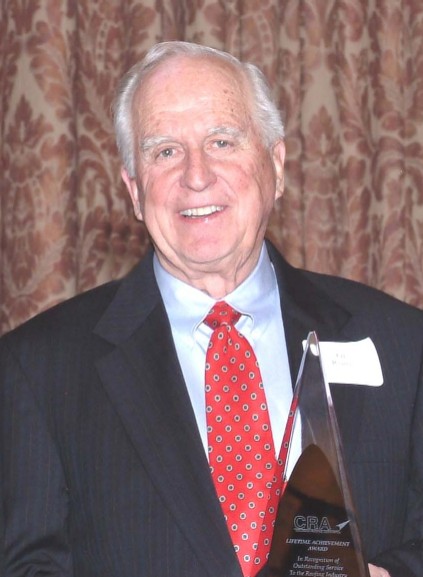 Ed Reilly (96) passed away peacefully on December 16th.
Ed was a World War II veteran and our CRA Lifetime Achievement award honoree in 2004.
Ed was the consummate salesman - polished, professional and a true people person. He was well known throughout the roofing community not only in Colorado but across the nation. He worked for Johns Manville for 29 years and then Tamko Roofing Products for 19 years as a salesman and a sales manager and so much more.
He advocated for his customers like no other and his knowledge of the roofing industry was extensive. His wide smile, dry humor and spot on rendition of the Kenny Roger's song "Lucille" will long be remembered. He was a friend, a teacher, a mentor and a true character.
Ed is survived by his wife, Jane and his children Ed Jr, Ellen, Chris (ABC Supply) and 11 grandchildren and 14 great grandchildren. His son Greg preceded him in death.
Rest In Peace Ed.
Donations:
In lieu of flowers, the family asks that contributions be directed to the Rob McReynolds Raise the Roof Fund at the Colorado Roofing Association in Ed's memory.
Online Donations:
https://www.coloradoroofing.org/rob-mcreynolds-raise-the-roof-fund
or,
Make Check Payable & Mail to:
Colorado Roofing Association
PO Box 740550
Arvada, CO 80006
Please note Raise Roof Fund in memo field.
---
2022 Standard Mileage Rate Announced
Beginning Jan. 1, 2022, the standard mileage rate for the business use of cars, vans, pickup or panel trucks will be 58.5 cents per mile, up 2.5 cents from 2021. The standard mileage rate used to calculate the deductible costs for business use is based on an annual study of the fixed and variable costs of operating an automobile. Click here for more information.
---
2022 International Roofing Expo Registration Will Take Place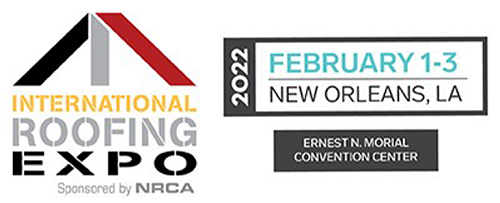 Jan 12 - The International Roofing Expo is still taking place in New Orleans, February 1-3, 2022, at the Ernest N. Morial Convention Center and a priority is ensuring a safe environment for attendees, according to theroofingexpo.com.
New Orleans has reinstated an indoor mask mandate as of Jan. 12. The city of New Orleans also requires proof of full vaccination or a negative COVID-19 test within 72 hours to access indoor dining, indoor fitness, and indoor entertainment spaces or performance spaces. This mandate will apply to the IRE First-time Attendees Reception, IRE Welcome Party and other events taking place in conjunction with the show, such as the SRS Concert and NRCA's Industry Awards Ceremony and Cocktail Reception.
To help make it easier for attendees to visit the city of New Orleans and take part in activities outside of the trade show, the IRE will be providing COVID-19 testing on-site at the convention center for anyone who is not fully vaccinated. Starting Jan. 30 at noon, there will be licensed nurses on-site administering COVID-19 rapid antigen tests for $50 each. PCR testing will be available for international guests upon request. As a reminder, negative COVID-19 test results are only valid for 72 hours in New Orleans, and you may need to retest while you are at the IRE.
The IRE will follow all local health guidelines. Additionally, it will have hand-sanitizing stations throughout the venue, an enhanced sanitation schedule and widened aisles to promote physical distancing.
The IRE is in close partnership and communication with the city of New Orleans and local health officials for expertise and guidance and will continue to keep you updated regarding any changes. To learn more about AllSecure and the IRE's health and safety measures, visit the Health & Safety FAQs page.
COLORADO LEGISLATIVE WATCH

Legislative Update
The Colorado legislature convened on January 10, 2022 and are well underway with over 100 bills already introduced the first week. We will continue to watch for bills that impact the roofing industry and your businesses.
Colorado
Statewide Building Code - We continue to hear of possible statewide building code legislation. As this article in the Colorado Sun implies, the idea is back on the table, in large part, to secure more federal dollars for the state's wildfire mitigation efforts. Lawmakers want to see local governments, builders and homeowner to pitch in to long-term efforts to prepare for wildfires driven by warning climate.
National
ROOFING DAY IN D.C. 2022 | CAPITOL HILL FLY-IN | April 5-6, 2022. Mark your calendars -- the NRCA organized Roofing Day in DC will take place on April 5-6, 2022. Last year NRCA, CRA, and other members of the construction industry got together virtually with leaders in Washington, D.C. to talk to Congress about issues that affect our industry. We are Live again in 2022... please plan now to attend. Let's join together to advocate for the roofing industry as "one voice." Register or learn more about Roofing Day in D.C. 2022 and view NRCA's latest video!
Last, if you are aware of any specific legislation coming up in 2022 that will affect our industry, please contact me so that we can follow and share with the membership. With your help, we can continue to work together for positive changes in the roofing industry.
Event/Fundraising
Last, don't forget to sign-up for our Apr 13 Top Golf fundraising event. Top Golf is a great chance to get out for some FUN while raising money to help us continue our legislative efforts and advocacy. Join me and other CRA & coalition members at the Centennial Top Golf...register today!
Stay safe and happy holidays to all of you.
Jeff Johnston
The Roofing Company
Gov't Relations Committee Chair
CODE NOTICES & UPDATES

This month's Building Code updates/notices:
We have a couple update for you this month:
Aurora, City of - On January 8, 2022 the 2021 versions of the International Codes became effective in the city of Aurora. Applicants who wish to build their projects to the requirements found in the 2021 codes are allowed to do so and should notify Building Division staff at time of permit submittal of this decision. (The construction industry is experiencing unprecedented supply chain issues which has not only affected costs, but also inventory and delivery timelines. Due to nationwide shortages of various building materials, the city of Aurora is extending the deadline by which all submittals will be reviewed for compliance with the 2021 codes until October 31, 2022. As this date draws closer, we will provide updates on any changes to this deadline.)

Arapahoe, County of - Building has updated its Code and Design Criteria, which will be effective April 1, 2022. The new code follows the 2021 International Building and International Residential codes to address updates and requirements of current best practices for building regulations. The new criteria will replace the current code that was adopted in 2015.

Ft. Collins, City of - The City of Fort Collins will be updating the adopted building codes to conform with the 2021 International Building, Residential, and related codes. The timeline for the new code adoption is estimated for March 2022. Read more here.

Parker, Town of - The Parker Town Council has approved the adoption of the 2021 edition of the International Building Codes and the 2020 National Electrical Code. As of Jan. 1, 2022, the 2021 International Building and International Residential codes are in effect.
---
Resources you can use!
The Building Code & Standards committee has been working hard to bring you a best practice resource document for low slope roofing applications. We are excited to announce that is done and ready to share with all of you.
We have also developed a "Buyer Beware - Understanding Total System Warranties" page on our website that you can use to help your clients understand that all low-slope warranties are not the same. Check it out.
Have you been using the other resources and tools available on the Member Education Page? You should!
---
GET YOUR FREE ROOFING CODE REPORTS
This is a valuable member benefit. Simply sign into your CRA member portal to receive instant access to free reports that hold the most valuable address specific building codes for roofers.

Ready to get started? Click below to pull your free report!
* If you don't know your CRA login, click here for instructions on how to activate/create your account.
** You can pull more than one report at a time, but you must return to the CRA Code page to enter each address.
---
Have you heard of any upcoming building code changes with any of the municipalities you work with? Please share them with us by emailing the BC&S Committee via Debbie at debbie@coloradoroofing.org.
SAFETY SPOTLIGHT
Supreme Court blocks OSHA's ETS on Covid-19
On November 5, the Occupational Safety and Health Administration (OSHA) published its emergency temporary standard (ETS) requiring certain employers to implement a mandatory COVID-19 vaccination policy or a weekly testing and mask policy. A complete copy of the ETS can be accessed here.
On November 6, one day after OSHA published the ETS in the Federal Register, the United States Court of Appeals for the Fifth Circuit issued an emergency stay of the ETS pending further legal briefing and action. Just days later, on Friday, November 12, the same federal Fifth Circuit Court of Appeals issued a ruling reaffirming its emergency temporary stay, calling the ETS "a one-size-fits-all sledgehammer that makes hardly any attempt to account for differences in workplaces (and workers)."
On Friday evening, December 17, the Sixth Circuit Court of Appeals issued a ruling which gave life to OSHA's ETS. That decision by the Sixth Circuit Court of Appeals was immediately appealed to the United States Supreme Court. On an expedited basis, the Supreme Court heard oral arguments from both sides, with those arguments heard on January 7. Yesterday, the Supreme Court issued its decision, which reinstates the stay, therefore temporarily barring OSHA's enforcement of the ETS. The stay will be in place pending the final disposition of the case by the Sixth Circuit Court of Appeals and disposition of any further appeal of the Sixth Circuit's forthcoming decision to the Supreme Court.
The Supreme Court, although divided in its ruling, determined that the businesses and nonprofit organizations who challenged the ETS would likely prevail on the merits, and, therefore, reinstituted the stay issued by the Fifth Circuit Court of Appeals. In support of its decision, the conservative majority of the Supreme Court determined that, while OSHA has the power to set workplace safety standards, it does not have the power to set broad public health measures. The majority confirmed that point by noting that the OSHA provisions typically speak to hazards that employees face at work, and no provision of the law addresses public health more generally, which the majority determined falls outside of OSHA's sphere of expertise. The failure of the ETS to distinguish between occupational risk and risk more generally led the majority to conclude that the ETS takes on the character of a general public health measure, rather than an occupational safety or health standard. On this basis, it reinstituted the stay.
Notably, the government did not dispute that OSHA is limited to regulating work-related dangers. Instead, the government argued that the risk of contracting COVID-19 qualifies as such a danger. The Court's conservative majority disagreed, stating that although COVID-19 is a risk that occurs in many workplaces, it is not an occupational hazard in most.
HPSS will continue to keep us informed as this case works its way back to the Sixth Circuit Court of Appeals. Simultaneously, OSHA is working on a permanent standard, which is due May 5, when the ETS expires.
Source: HPSS Construction Law Update 01.14.2022. https://hpsslaw.com/
NATIONAL NEWS FROM NRCA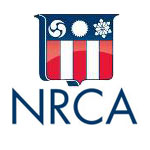 National Update: Worth sharing …
Just a few key items we felt were noteworthy from NRCA this month:
International Roofing Expo | Feb 1-3 in New Orleans - Still on for | Health and Safety is a Top Priority for the Upcoming 2022 International Roofing Expo taking place in New Orleans. Effective January 12, 2022, the city of New Orleans imposed an indoor mask mandate. Masks will be required in all indoor spaces for all individuals, both vaccinated and unvaccinated. As a result, masks will be required at the International Roofing Expo. Currently, there is no proof of vaccination or negative COVID-19 test requirement for attending the International Roofing Expo…See more

NRCA also will host its popular silent auction benefiting ROOFPAC. A variety of jewelry, trips, electronics and more will be available for bidding. Participants will be able to view and place bids on silent auction items electronically by visiting www.roofpac22.givesmart.com. Attendance at the convention and trade show is not required to place bids.

Congress moves slowly heading into the midterm elections - We have no quantifiable updates on the status of the Build Back Better Act other than it will not go anywhere soon. The last major update was Dec. 19, 2021, when Sen. Manchin (D-W.Va.) clearly stated his position regarding the legislation: "Despite my best efforts, I cannot explain the sweeping Build Back Better Act in West Virginia and I cannot vote to move forward on this mammoth piece of legislation."

Reminder: Roofing Day in D.C. 2022 returns in-person April 5-6 - Registration for one of the largest advocacy events in Washington, D.C., now is open at www.nrca.net/roofingday. Join fellow roofing professionals on Capitol Hill as we advocate for our industry! Congress must see and hear from you to understand the critical issues we face. Together, we can make a difference.

Roofing Alliance announces finalist teams for construction management student competition - The Roofing Alliance will host five finalist teams to compete in the final part of its eighth annual Construction Management Student Competition. The oral presentations will take place Feb. 2 at the 2022 International Roofing Expo® in New Orleans. The five teams that will present are California Polytechnic State University, San Luis Obispo, Calif.; Clemson University, Clemson, S.C.; Colorado State University, Fort Collins; Texas A&M University, College Station; and University of Florida, Gainesville. (From CRA... Go RAMS!)

NRCA offers e-newsletter in Spanish - NRCA offers E-News en español, an e-newsletter for Spanish-speaking roofing workers and roofing company owners. The biweekly e-newsletter offers roofing news, tips, training opportunities and other updates to keep Spanish-speaking roofing professionals informed and entertained. Roofing professionals can subscribe now, and be sure to share the subscription link with your Spanish-speaking employees!
Source: NRCA.NET
MEMBER BENEFITS & TOOLS
This month's highlighted member benefits and tools
ADVISORY NOTICE: Roofing Contractors Must Not Act as Public Adjusters – Check Your Contract Language
The CRA Board of Directors has issued an advisory with additional information and details about these public adjuster clauses we have seen being used in Colorado that basically state that the roofing contractor may negotiate or act as a public adjuster on behalf of the owner. This is against Colorado's Residential Roofing Law (SB38) and it is required that you must be a licensed public adjuster before you take on this role. Click here to view the advisory.
Concerning Ladder Liability. Help us in educating consumers and concerned citizens about the liability and risks involved with unattended ladders set for inspectors.
CRA Safety Group Workers' Comp Program. Receive a 4%-upfront discount, group or individual loss history dividend calculation and much, much more. Members of the program automatically belong to the CRA Safety Group whose focus is on continuing safety education and training and improving safety in the roofing community. In partnership with Moody Insurance Agency and Pinnacol Assurance. Call Kim Burkhardt. at 303-824-6600 to receive additional information regarding this program.
RoofersCoffeeShop Free Classified Ad. RoofersCoffeeShop is the premier networking site in the roofing industry, helping contractors find information, materials, services, tools, labor and training in one place. Share ideas and stories in our RCS Forum, and visit their classified ads section to sell and find items and get help. Use promo code CRA for your FREE classified ad.
Colorado Contractors Legislative Advocacy Coalition - CRA partners with several other construction associations to make our voices heard as joint members of the Colorado Contractors Coalition. Together we have successfully passed legislation including payment reform (public and private to 5%), bonding requirements, pro-rata liability and construction defect reform policies. Check out the CCC website for more information and to keep up with our CURRENT advocacy efforts.
---
Delivery of the E-Newsletter to Your Inbox
To guarantee delivery of the newsletter to your e-mail inbox each month, we ask that you add Debbie Hathorne to your address book using the following email: debbie@coloradoroofing.org. By adding this address to your contact list, we hope to avoid spam blockers/junk mail folders and ensure your receipt of the CRA newsletter in your inbox each month. Thank you.
---
© 2005-2022- Colorado Roofing Association