PRESIDENT'S MESSAGE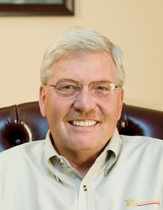 Greetings to all -
Well it's the middle of July and it's hot in the city and just right in the mountains. Unfortunately, this is about the only consistent event currently happening.
I cannot remember a more bizarre summer than this one. I feel like a puppet in a traveling circus. Let's all put our masks on, no this week you can decide yourself on a mask, no this week its mandated to wear masks or go to jail. If all of us ran our business like our Federal, State and Local politicians run things, the bankruptcy level for roofing companies would be extremely high. I rarely talk about politics in my newsletter mostly because I am a quiet conservative republican that keeps my political beliefs to myself. But as I said, this is the most bizarre summer I have been through... ever!
So, on to CRA roofing matters. First, the CCC which is CRA's Legislative partner, is still pursuing legislation to hold private retainage to 5%. This bill would mostly help the commercial roofing contractors and the residential contractors that do track home projects and large custom homes. My retainage is usually 32% to 39% of my total AR. If we are successful as a coalition to get this bill passed next year, it will be a huge win for our industry, but we need everyone's help. We will be calling and asking several members to get in touch with their various state representative and ask them to support the passage of this bill. We will provide you with the materials you can use to educate them along with sharing your own personal stories. I am calling my representatives and also offering small funds for their support. These small donations are important to legislators and can be used for PAC funds and re-election needs and gets you noticed.
Rest assured we continue to work for your best interest; several CRA committees continue to meet virtually and are making every effort to keep the membership engaged. I know summer is a busy time for most, but you don't want to miss our next webinar featuring an update on the 2018 Code Update & More on July 23rd from 2:00-3:15. This gets you two CIU's per member. The other is the CRA Golf Tournament on Aug 21st. Plans are still in motion and this committee is working hard to make this a fun event amid social distancing restrictions all while meeting our goal to raise funds for the Training Center and the Rob McReynolds Raise the Roof charity fund. See details about both events in the newsletter below and register now if you haven't yet.
Everyone stay safe, stay healthy and God bless!
Jeff Johnston
The Roofing Company
CRA President
---
A BIG THANK YOU to our 2020 Sponsors!
| | |
| --- | --- |
| 2020 Industry Leader Sponsors | |
| A to Z Roofing | Flatiron Steel |
| ABC Supply Co. | Front Range Roofing Systems |
| Academy Roofing, Inc. | GAF Materials |
| Advanced Roofing Technologies | GCP Applied Technologies |
| Alpine Roofing LTD | Gulfeagle Supply |
| American Roofing Supply | Horn Brothers Roofing, Inc. |
| APOC | Interstate Roofing |
| Arapahoe Roofing & Sheet Metal | Johns Manville |
| Architectural Sheet Metal & Panels | K & P Roofing LLC |
| B & M Roofing of Colorado | Malarkey Roofing Products |
| Beacon Building Products | Moody Insurance Agency |
| Black Roofing, Inc. | Owens Corning |
| Boral Roofing | Pinnacol Assurance |
| Boulder Roofing, Inc. | SPEC Building Materials |
| CertainTeed | Superoofs |
| Daly & Black P.C. | Supreme Roofing Done Right, LLC |
| Drexel Metals | Tamko Building Products |
| Elite Roofing | Tecta America - Colorado |
| Elite Roofing Supply - CO, LLC | The Roofing Company |
| 2020 Silver Sponsors | |
| Cleasby Manufacturing | RTP Roofing Co. |
| Cotney Construction Law | Schafer and Company |
| F-Wave | Sheffield Metals |
Pinpoint Webinar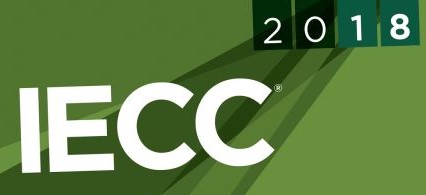 Code Update: 2018 IECC Energy Code & More
Thursday, July 23, 2020 | 2:00 - 3:15 p.m.
The CRA is holding an informative pinpoint seminar on Colorado's local building codes and the changes many municipalities are implementing with the adoption of the 2018 Energy Code along with other important code updates.
The 2018 Energy Code changes will affect both residential and commercial contractors. In preparing the class, Rich Boon says one of the most common answers to his questions to local code officials is, "We didn't think of that."
Learn the key changes to the updated rules and how it pertains to roofing
Design consideration for new & existing buildings
When is new code triggered for existing buildings
Understanding exceptions to compliance & when to apply for variances
This pinpoint will have a lot of questions; and many of them will be answered. If nothing else, you will know what questions you need to ask the building departments, so that you can move forward on your own projects.
Speaker: Rich Boon, P.E., Construction Support Services, has examined thousands of roofs working about 50/50 for and against insurance companies. He is a registered unmanned aircraft pilot that has used drones to examine hundreds of projects in several states looking for hail damage.
> > > You WILL NOT want to miss this low-cost opportunity to gain valuable knowledge for you and your business!
Thursday, July 23, 2020

ZOOM WEBINAR

2:00 - 3:15 pm

Cost: $30/per member and $60/non-member per session.

*Zoom webinar details will be emailed after pre-registration is completed.
CRA Member CIU's = 2 per person. 
---
CRA GOLF TOURNAMENT
FRIDAY, AUGUST 21, 2020 | Riverdale Golf Courses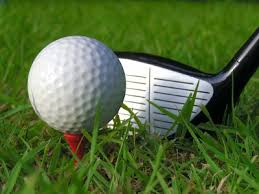 The CRA tournament may look a little different than what you are used to because of Covid-19, but our goal is the same -- to raise funds that directly benefit CRA's education & training efforts and the Rob McReynolds Raise the Roof Charity Fund. AND to offer you the best event we can plan that's sure to offer you a fun and competitive round of golf with friends and roofing associates alike.
We've moved in 2020!
Riverdale Golf Courses Knolls & Dunes
13300 Riverdale Rd
Brighton, CO 80602
We need Hole Sign Sponsors!
Please consider being a hole sign sponsor. Since we are limited on the contests, man-hole sponsorships and a few other tournament raffles, we are trying to maximize our fundraising efforts where we can. Right now, the biggest impact that will help us in our fundraising efforts is with a Hole Sign Sponsorship. Check to see if you're already on the list. If not, please consider becoming a hole sign sponsor - just click link below.
Player Registration is Open!
We will max the tournament at 240 players - 120 on the Dunes and 120 on the Knolls. All reservations are accepted on a first come first served basis. Click the link below to get more information and to register to play!
CRA Member CIU's = 1 per person. 
---
Click here to view the full 2020 Event Calendar – calendar includes additional event dates, member luncheons, pinpoint seminars, Training Center courses, etc.
CRA TRAINING CENTER
Training Classes Begin: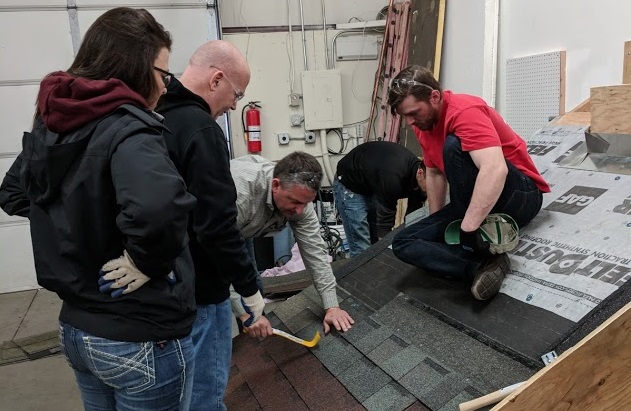 Online Enrollment now open for the following training courses. Space is limited; be sure to sign up now!
Starting Aug 25th – INTRODUCTION TO ROOFING: Our Introduction to Roofing class will expose students to the basics of roofing and teach them what they are doing, why they are doing it and give them an understanding that roofing can lead to several career paths within the industry. Small class size with Covid-19 restrictions and safety protocols in place; 6-day course.
CRA Member CIU's = 8 per person upon successful completion of course. 
---
Click here to view the full 2020 Training/Event Calendar – calendar includes Metal 2- Day, EPDM/TPO 2-Cay, Coatings 1-Day and other Intro to Roofing dates.
CODE NOTICES & UPDATES
Have you taken advantage of this member benefit?
FREE One Click Code Reports through CRA Code Page
We want to remind members about our partnership with One Click Code that offers accurate address specific information better suited to the needs of our members and their teams.
Back in August 2019, we integrated One Click Codes into our Building Code page and since then have been providing FREE, fast, and accurate roofing codes to you and now only available through your CRA member portal.
Simply sign into your CRA member portal to receive instant access to free reports that hold the most valuable address specific building codes for roofers.

Ready to get started? Click below to pull your first report!
If you don't know your CRA login, click here for instructions on how to activate/create your account. ** You can pull more than one report at a time, but you must return to the CRA Code page to enter each address.
---

The following city and/or counties have made updates/announcements this past month.
Many municipalities across the state are choosing to close to the public again due to the increase in Covid-19 cases.
City and Counties across the state continue to re-close their buildings to the public in July due to the spike in Covid-19 cases. Be sure to check and see if the building department you need is closed, still offering staggered or modified hours, etc. Some are doing Facetime/Zoom/other virtual inspections, others are allowing drone footage, etc. As with most Covid-19 policies, you are encouraged to check each city and county website prior to visiting the building to confirm if the department you want is open, hours have changed or other restrictions are in place.
This month's updates:
CITY OF DENVER | Denver City Council 2019 Building and Fire Code effective July 31 - Back on April 27, Denver City Council voted to extend the effective date of Denver's Building and Fire Code to July 31, 2020. We wanted to remind you that this date it coming up soon. Learn more >>
TOWN OF ARVADA | Adopting new codes - Arvada is in process of adopting new building and fire codes. To review the timeline, codes, and criteria please visit Adopted Building and Fire Codes. A workshop is scheduled for August 10, 2020 and it will be going to City Council for public hearing on September 14, 2020. Learn more >>
COLORADO LEGISLATIVE WATCH

Here are highlights of recent requirements to employers and/or proposed legislation at the state and national level.
Colorado
Colo Dept of Revenue New Multi-Jurisdiction Sales & Use Tax System (SUTS)
SUTS is the new Sales & Use Tax System from the Colorado Department of Revenue. The SUTS System will simplify complying with sales and use tax requirements. SUTS is a one-stop portal that allows you do all manner of tasks related to collecting and remitting sales and use tax in an easy, automated and seamless fashion. The system has the following capabilities:
Accurately look up sales and use tax rates by address

Single point of remittance and a uniform remittance form

Taxability and exemption matrix

Ability to calculate tax rates on items with differing tax rates in the same jurisdiction

A record of the history of any changes
Paid Sick Leave - Two Rounds of New Requirements
Colorado now joins the growing number of states requiring most employers to provide paid sick leave – not only extending COVID-19- elated sick leave protections to take effect immediately, but also creating a traditional paid sick leave requirement beginning January 1, 2021. Click for a legal alert with details that we received compliments of Fisher Phillips.
Proposed Streaming tax.
The Colorado Department of Revenue is proposing a rule, Tax Rule 39-26-102(15), which would extend Colorado's definition of "tangible personal property" to the access and streaming of electronic services — think streaming services like Netflix, Hulu, or Spotify, etc. Read more > >
National:
Residential and Commercial Building Tax Credit Proposal
Residential and Commercial Building Tax Credit proposal is designed to stimulate demand for construction activity in the residential and commercial building sectors to assist with economic recovery and get unemployed workers back to work. CRA along with NRCA along with many others are working in support of a new proposal from Standard Industries to provide a 30 percent federal tax credit for the cost of improvements to residential and commercial buildings. Specifically, the proposal would provide for a new refundable 30% "Home Improvement Credit" for qualified home improvements for taxpayers up to a certain income level. On the commercial side, the proposal also would provide a taxpayer with a refundable tax credit equal to 30% of the cost of "qualified investment property" which would include nonresidential roof improvements.
American Infrastructure Bonds Act
American Infrastructure Bonds (AIBs) - which mirrors legislation that we supported in the last Congress. This legislation was recently introduced on July 8th and it's simply another tool in the tool box, along with P3 agreements and of course direct federal funding, to assist states and municipalities with their struggling infrastructure needs. This legislation is being sponsored by Sens. Wicker (R-MS) and Bennet (D-CO). The legislation would create a new class of "direct-pay" taxable municipal bonds to help struggling governments finance critical public projects; especially in the wake of the coronavirus pandemic.
SBA, Treasury to publish names of some PPP loan recipients
The Small Business Administration and Treasury Department disclosed loan-level data showing 660,000 loans, offering an in-depth look at one of the biggest economic stimulus programs ever assembled. The Paycheck Protection Program disclosure includes the names of 660,000 small businesses and nonprofit organizations that received at least $150,000 in funding.
Feel free to reach out to me with questions or if you are aware of other legislation in the pipeline for November's ballot or next year! Thank you.
Jeff Johnston
The Roofing Company
Gov't Relations Committee Chair
WELCOME 4 New Members(s)…
CompanyCam 808 P Street Ste 430, Lincoln, NE, Ph: 402-764-0002 (Trade Services - Technology); Elite Building Products, Inc. 1445 Black Pine Ct, Castle Rock, CO 80104, Ph: 916-397-6317 (Manufacturer's Rep); Infinity Restoration dba Infinity Roofing & Siding (Rejoining) 2690 W. Main Street Suite C, Littleton, CO 80120, Ph: 303-816-1888 (Contractor - Res/Comm) and J&K Roofing 13000 W. 43rd Drive, Golden, CO 80403, Ph: 303-425-7531 (Contractor - Res/Comm).
---
CRA Webinar Recordings | Available for Purchase
Members $10 | Non-Members $25
Note: Pinpoint educational webinar information is kept on the CRA Education page of our website. Check this page for update and hand-out materials.
---
NRCA's National Roofing Week Postponed to Aug 23-29

NRCA has decided to postpone National Roofing Week due to the ongoing COVID-19 crisis; it will now be celebrated Aug. 23-29.
Traditionally, National Roofing Week takes place each June to increase awareness across the U.S. about the significance of roofs to every home and business and share the good deeds of the industry. It also promotes the importance of hiring a professional roofing contractor and making informed decisions about maintaining or replacing any roof system. More info here.
---
Best of Success NEW DATES Announced | Now Dec 6-8
Best of Success will be postponed from September 20-22 to December 6-8, 2020. It will still be held at the Omni Frisco Hotel in Frisco, TX. Read the full announcement here.
SAFETY SPOTLIGHT

Masks and heat stress: Know the signs and reduce employees' risks
It has already been an unusually hot summer in Colorado, with temperatures soaring above usual highs. The blazing weather arrives as employers implement protocols to slow the spread of COVID-19, such as wearing masks.
Many Colorado cities and counties now require people to put on masks when entering businesses, and Gov. Jared Polis signed a mask order mandating that workers in most industries wear face coverings.
The combination of wearing masks and extreme summer heat puts some workers at risk of developing heat stress, which can lead to heatstroke, rashes, exhaustion or cramps. Employees in industries such as agriculture or restaurants may be especially vulnerable since they work in hot fields or kitchens where heat stress is already a concern.
The good news is you can help your employees avoid heat stress.
Tips for avoiding heat stress while wearing masks
Here are 13 changes you can make to keep workers safe:
Post signs detailing the symptoms of heat stress. Alert employees about heat stress symptoms to watch for, such as thirst, fatigue, nausea, dizziness or weakness, and heavy sweating. Tell them to seek help as soon as possible if they experience several of these signs.
Remind employees to hydrate regularly. Hydration is critical to avoiding heat stress. Let employees keep water bottles nearby and refill the bottles often. Discourage workers from sharing water bottles, which can raise the risk of COVID-19 transmission.
Implement a buddy system. Assign each person a buddy, and have them ask each other how they feel throughout the day. If an employee's condition changes, the buddy should notice and report the suspected heat fatigue.
Allow employees to take more breaks. Even giving workers 10 to 15 minutes to walk outside and remove their masks helps. Or you can create a shady or air-conditioned area where employees can take socially distant breaks.
Monitor workers with preexisting conditions. People with asthma, emphysema or other lung- or breathing-related conditions may be at greater risk for breathing problems with masks, and these issues can worsen with heat stress. Offer these workers extra breaks or other accommodations.
Buy backup masks. Allow your employees to switch masks if the one they're wearing becomes sweaty, which can make it difficult to breathe.
Use disposable, nonsurgical masks. These paper masks may feel lighter and easier to breathe through than cloth masks. Expandable pleats in the mask allow greater airflow to the mouth, for a more comfortable experience.
Encourage light-colored masks. For employees who work outside, light-colored masks absorb fewer ultraviolet rays than dark-colored ones, keeping the mask cooler.
Let workers wear hats. Hats can protect your employees' faces from the sun, making them less likely to overheat.
Change working hours and/or workload. If possible, make work shifts shorter, or start your employees' shifts earlier in the day, when temperatures are lower. Plan outdoor work activities around the temperature, reducing workload or minimizing physical activity during the warmest times of the day.
Gradually increase workloads. Allow new or returning workers to gradually increase their workload and take more frequent breaks as they build a tolerance to working in the heat.
Provide sweat-wicking clothes. Offer employees who wear uniforms sweat-wicking versions that will keep them cooler and reduce the chance of heat stress.
Use the OSHA-NIOSH Heat Safety Tool. This app helps you plan outdoor work around temperatures. It features a real-time heat index and hourly forecasts specific to your location and offers precautionary recommendations from OSHA and NIOSH.
Finally, while it may seem tempting for employees to wet their masks to cool down, tell them not to do this. Wet masks do not filter air as well, and dampness compromises the structure of the mask, making the face covering less effective. Plus, microorganisms may grow in wet masks.
Source: Pinnacol.com
---
VIDEO: Handling Mask Requirements in the Summer Heat
Compliments of Roofing Contractor Magazine here is a video on mandatory mask requirements and the heat.
NATIONAL NEWS FROM NRCA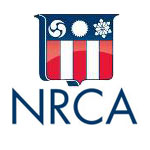 National Update: Worth sharing …
July 2020 10@10
Source: NRCA.NET
MEMBER BENEFITS & TOOLS
This month's highlighted member benefits and tools
ADVISORY NOTICE: Roofing Contractors Must Not Act as Public Adjusters – Check Your Contract Language
The CRA Board of Directors has issued an advisory with additional information and details about these public adjuster clauses we have seen being used in Colorado that basically state that the roofing contractor may negotiate or act as a public adjuster on behalf of the owner. This is against Colorado's Residential Roofing Law (SB38) and it is required that you must be a licensed public adjuster before you take on this role. Click here to view the advisory.
Concerning Ladder Liability. Help us in educating consumers and concerned citizens about the liability and risks involved with unattended ladders set for inspectors.
CRA Safety Group Workers' Comp Program. Receive a 4%-upfront discount, group or individual loss history dividend calculation and much, much more. Members of the program automatically belong to the CRA Safety Group whose focus is on continuing safety education and training and improving safety in the roofing community. In partnership with Moody Insurance Agency and Pinnacol Assurance. Call Kim Burkhardt. at 303-824-6600 to receive additional information regarding this program.
RoofersCoffeeShop Free Classified Ad. RoofersCoffeeShop is the premier networking site in the roofing industry, helping contractors find information, materials, services, tools, labor and training in one place. Share ideas and stories in our RCS Forum, and visit their classified ads section to sell and find items and get help. Use promo code CRA for your FREE classified ad.
---
Delivery of the E-Newsletter to Your Inbox
To guarantee delivery of the newsletter to your e-mail inbox each month, we ask that you add Debbie Hathorne to your address book using the following email: debbie@coloradoroofing.org. By adding this address to your contact list, we hope to avoid spam blockers/junk mail folders and ensure your receipt of the CRA newsletter in your inbox each month. Thank you.
---
© 2005-2020- Colorado Roofing Association