PRESIDENT'S MESSAGE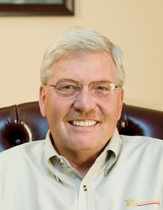 Greetings to all -
Well here we are in June. I know it's the first part of Summer without looking at a calendar because it snowed 9" on us here a couple weeks ago. You should see what 9" of heavy snow does to our aspen trees that are fully leafed out. It looks like a mac truck ran over your property. I was in my yard at 1:00 and 5:00 in the morning shaking trees. Fortunately, I only lost a few.
In the last 30 days, it seems to me that things and issues in our country and state have gone from strange to bizarre. We are surely but slowly getting over the pandemic issues but then we go into nationwide protests, rioting and looting.
In the last 30 days, we've also seen some of the most liberal off the chart's legislation proposed and to come out of the state capitol in recent years. One such bill was Senate Bill 216 – the Workmen's Comp Covid-19 bill. If this bill would have gotten traction and passed, it would have allowed employees to make a claim on your workmen's comp policy if they became infected with Covid-19. This bill would have added billions in claims to workmen's' comp, which would cause huge increases to our premiums or eventually put Pinnacol out of business. This is only one of the many cases where it seems a majority of our legislators were thinking we are all asleep at the wheel and "let's get something pass quick before they wake-up." But the CCC, Colorado Construction Coalition, which CRA is a part of has been getting down to the capitol and lobbying hard to stop bills like these that would hurt our industry. On June 10th, we helped kill Senate Bill 216 and together coalition members worked hard on stopping several other dangerous pieces of legislation this year. Take a look at my legislative update below.
Next, until a time when we can safely gather again in person, the CRA is working hard to give our membership more virtual opportunities to stay engaged. We recently held a webinar on Wind, Cracks & Condensation – an information packed webinar on common roofing issues and provided our members key information to combat these problems. Thank you to Rich Boon for sharing your time and knowledge.
On June 25th, we'll be holding our first virtual membership luncheon. I encourage all of you to sign up today. All you need to do for the virtual lunch is just grab a lunch, then sit down at your desk/computer and join us for a virtual conversation with Reid Ribble, CEO of NRCA. He'll be talking about what he is hearing and seeing in the roofing industry across the nation, including an overview of the roofing economy and where it is going. Check out the details below and be sure to sign up today.
In closing, I hope everyone is starting to come out of this pandemic with only a few bruises and things are getting back to normal. It is definitely getting better in the mountains. I have a whole new perspective on what normal is after the last two months, let's hope it stays that way!
God Bless Everyone.
Jeff Johnston
The Roofing Company
CRA President
---
A BIG THANK YOU to our 2020 Sponsors!
| | |
| --- | --- |
| 2020 Industry Leader Sponsors | |
| A to Z Roofing | Flatiron Steel |
| ABC Supply Co. | Front Range Roofing Systems |
| Academy Roofing, Inc. | GAF Materials |
| Advanced Roofing Technologies | GCP Applied Technologies |
| Alpine Roofing LTD | Gulfeagle Supply |
| American Roofing Supply | Horn Brothers Roofing, Inc. |
| APOC | Interstate Roofing |
| Arapahoe Roofing & Sheet Metal | Johns Manville |
| Architectural Sheet Metal & Panels | K & P Roofing LLC |
| B & M Roofing of Colorado | Malarkey Roofing Products |
| Beacon Building Products | Moody Insurance Agency |
| Black Roofing, Inc. | Owens Corning |
| Boral Roofing | Pinnacol Assurance |
| Boulder Roofing, Inc. | SPEC Building Materials |
| CertainTeed | Superoofs |
| Daly & Black P.C. | Supreme Roofing Done Right, LLC |
| Drexel Metals | Tamko Building Products |
| Elite Roofing | Tecta America - Colorado |
| Elite Roofing Supply - CO, LLC | The Roofing Company |
| 2020 Silver Sponsors | |
| Cleasby Manufacturing | RTP Roofing Co. |
| Cotney Construction Law | Schafer and Company |
| F-Wave | Sheffield Metals |
Virtual Membership Lunch | Thursday, June 25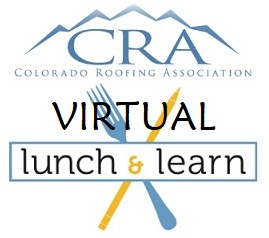 STATE OF THE ROOFING INDUSTRY WEBINAR
Speaker: Reid Ribble, NRCA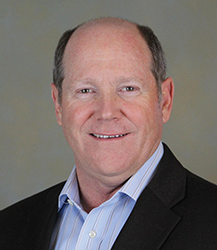 Grab your lunch and sit down at your office (or your new HOME OFFICE) to join us for a virtual conversation with NRCA CEO, Reid Ribble.
We can't offer our traditional lunches, so until a time when we can safely gather, the CRA is offering our membership more virtual opportunities to gain perspective and knowledge. Please take the time and join us for one hour just like you would our quarterly lunches.
The Honorable Reid Ribble took over as CEO of NRCA in 2017 and has been making a positive impact ever since. The roofing industry is benefiting from his time in congress and his many years as a roofing contractor with leadership that is uniting the whole industry and making a change.
After this whirlwind Winter and Spring, we've invited Reid to discuss current NRCA activities and the state of the roofing industry. We've all had to pivot and the NRCA organization is not immune. He will share NRCA's impression of what's happening across the nation, how industry operations have changed since the coronavirus (COVID-19) outbreak, NRCA's work in Washington, DC and other programs they are working on that are being offered to help our roofing professionals and companies during this time. Last, NRCA is starting to see some trends and we've asked him to share predictions of the economy and what's to come in the next weeks and months ahead.
The Colorado Roofing Association is fortunate to be able to coordinate and offer a one-on-one live hour conversation with our Industry CEO! Come join us and we can all be more informed and prepared for the upcoming months and possible trends!
> > > You WILL NOT want to miss this free/low-cost opportunity to gain valuable knowledge for you and your business!
Thursday, June 25, 2020

ZOOM WEBINAR

Noon - 1:15 pm

Cost: Free to Members

*Zoom webinar details will be emailed after pre-registration is completed.
CRA Member CIU's = 2 per person. 
---
Save the Date | Pinpoint Webinar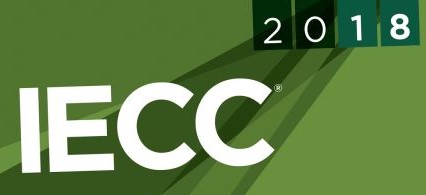 Code Update: 2018 IECC Energy Code & More
Thursday, July 23, 2020 | 2:00 - 3:15 p.m.
The CRA is holding an informative pinpoint seminar on Colorado's local building codes and the changes many municipalities are implementing with the adoption of the 2018 Energy Code along with other important code updates.
The 2018 Energy Code changes will affect both residential and commercial contractors. In preparing the class, Rich Boon says one of the most common answers to his questions to local code officials is, "We didn't think of that."
Learn the key changes to the updated rules and how it pertains to roofing
Design consideration for new & existing buildings
When is new code triggered for existing buildings
Understanding exceptions to compliance & when to apply for variances
This pinpoint will have a lot of questions; and many of them will be answered. If nothing else, you will know what questions you need to ask the building departments, so that you can move forward on your own projects.
Speaker: Rich Boon, P.E., Construction Support Services, has examined thousands of roofs working about 50/50 for and against insurance companies. He is a registered unmanned aircraft pilot that has used drones to examine hundreds of projects in several states looking for hail damage.
> > > You WILL NOT want to miss this low-cost opportunity to gain valuable knowledge for you and your business!
Thursday, July 23, 2020

ZOOM WEBINAR

2:00 - 3:15 pm

Cost: $30/per member and $60/non-member per session.

*Zoom webinar details will be emailed after pre-registration is completed.
CRA Member CIU's = 2 per person. 
---
CRA GOLF TOURNAMENT | SAVE THE DATE!
FRIDAY, AUGUST 21, 2020
We are moving to Brighton in 2020!
Join us for the 38th Annual CRA Golf Tournament to be held at Riverdale Knolls & Dunes Golf Courses at 13300 Riverdale Road, Brighton, CO 80602 on Friday, August 21. Player Registration is tentatively scheduled to open on July 1st.
The Golf Committee has been meeting to finalize the details for making the switch and continues to work with the course to navigate our tournament planning and options during this unprecedented pandemic. Companies interested in sponsoring this year's tournament or manning a hole are encouraged to contact us. Please email Debbie now for details.
---
Click here to view the full 2020 Event Calendar – calendar includes additional event dates, member luncheons, pinpoint seminars, Training Center courses, etc.
CODE NOTICES & UPDATES
Member Benefit | FREE One Click Code Reports through CRA Code Page
We want to remind members about our partnership with One Click Code that offers accurate address specific information better suited to the needs of our members and their teams.
Back in August 2019, we integrated One Click Codes into our Building Code page and since then have been providing FREE, fast, and accurate roofing codes to you and now only available through your CRA member portal.
Simply sign into your CRA member portal to receive instant access to free reports that hold the most valuable address specific building codes for roofers.

Ready to get started? Click below to pull your first report!
If you don't know your CRA login, click here for instructions on how to activate/create your account. ** You can pull more than one report at a time, but you must return to the CRA Code page to enter each address.
---

The following city and/or counties have made updates/announcements this past month.
Many municipalities across the state are open or set to reopen in late June and July.
City and Counties across the state continue to reopen their buildings on a staggered basis and with restrictions, modified hours, etc. Some still have July 1st listed as their opening date. As with most Covid-19 policies, you are encouraged to check each city and county website prior to visiting the building to confirm if the department you want is open, hours have changed or other restrictions are in place.
This month's updates:
CITY OF DENVER | Green Building Ordinance Webinar Series - The City of Denver is hosting a webinar series on roof replacement and recover projects as well as submittal requirements. Dates below and more info here.
June 24, 12:00-12:30 PM MT. Topic: Existing building roof replacement and recover project compliance options and submittal requirements.
July 15, 12:00-12:30 PM MT. Topic: Examples of complete submittals for existing building roof replacement and recover projects.
TOWN OF PARKER | Partial Reroofs - Parker does NOT like partial reroofs. Contractors working with homeowners who want partial re-roofs are urged to call the town of Parker - 303.841.1970. Learn more >>
COLORADO LEGISLATIVE WATCH

Colorado's General Assembly suspended their session from Mar 14 to May 26 and after an unprecedented session has adjourned for the summer on June 15, 2020. The first regular session of the Seventy-third General Assembly will convene on January 13, 2021.
Here are the final updates on the bills we were monitoring and sharing information:
Colorado
SB20-138 | Consumer Protection Construction Defect Time Period | DEAD - Concerning increased consumer protection for homeowners seeking relief for construction defects. On second reading in the Senate on May 28th, the bill was laid over until December 31st, effectively killing the bill. While the battle may be over for this year, rest assured it will be back in the future.
SB20-216 | Workers' Compensation For COVID-19 | DEAD - The bill establishes a workers' compensation presumption that an essential worker with COVID-19 contracted it at work unless an employer provides "clear and convincing" evidence otherwise. The cost impacts to employers were too great and the bill had a significant fiscal note and was heard in Senate Appropriations on June 10. The bill was ultimately laid over until August 1, 2020 effectively killing the bill.
HB20-1022 | Sales And Use Tax Simplification Task Force - allows the Legislative Sales & Use Tax Simplification Task Force originally established in 2017 to continue its work to advance legislation in order to simplify Colorado 's sales and use tax system. The bill is now on the way to governor for signature.
HB20-1349 | Colorado Affordable Health Care Option | Failed - Concerning the Colorado option plan to be implemented by executive agencies in order to create more affordable health benefit plans for health care consumers in this state. This bill was killed, but most likely is not going away. It is now

headed for the November ballot

.
HB20-1420 | Adjust Tax Expenditures For State Education Fund | Eliminating Business Tax Exemption - Bill to end tax breaks luckily was whittled down after massive outreach campaign from Colorado business owners. The bill was amended to do the following: allowed the continuation of the long-standing tax exemption provided to businesses who use energy for industrial purposes; removed the $400,000 cap on the current Net Operating Loss tax exemption that businesses take for the carry-forward of business losses; allowed continuation of the long-standing regional home office tax credit; removed detrimental annuity plan language; increased the thresholds of the tax deduction allowed under the federal Tax Cuts & Jobs Act 199A deduction thereby protecting small and mid-sized businesses that take the deduction. Bill is headed to the governor for signature.
Feel free to reach out to me if I missed a bill update, if you have questions or hear of other legislation in the pipeline for November's ballot or next year! Thank you.
Jeff Johnston
The Roofing Company
Gov't Relations Committee Chair
---
The Implications of Construction Lien Waivers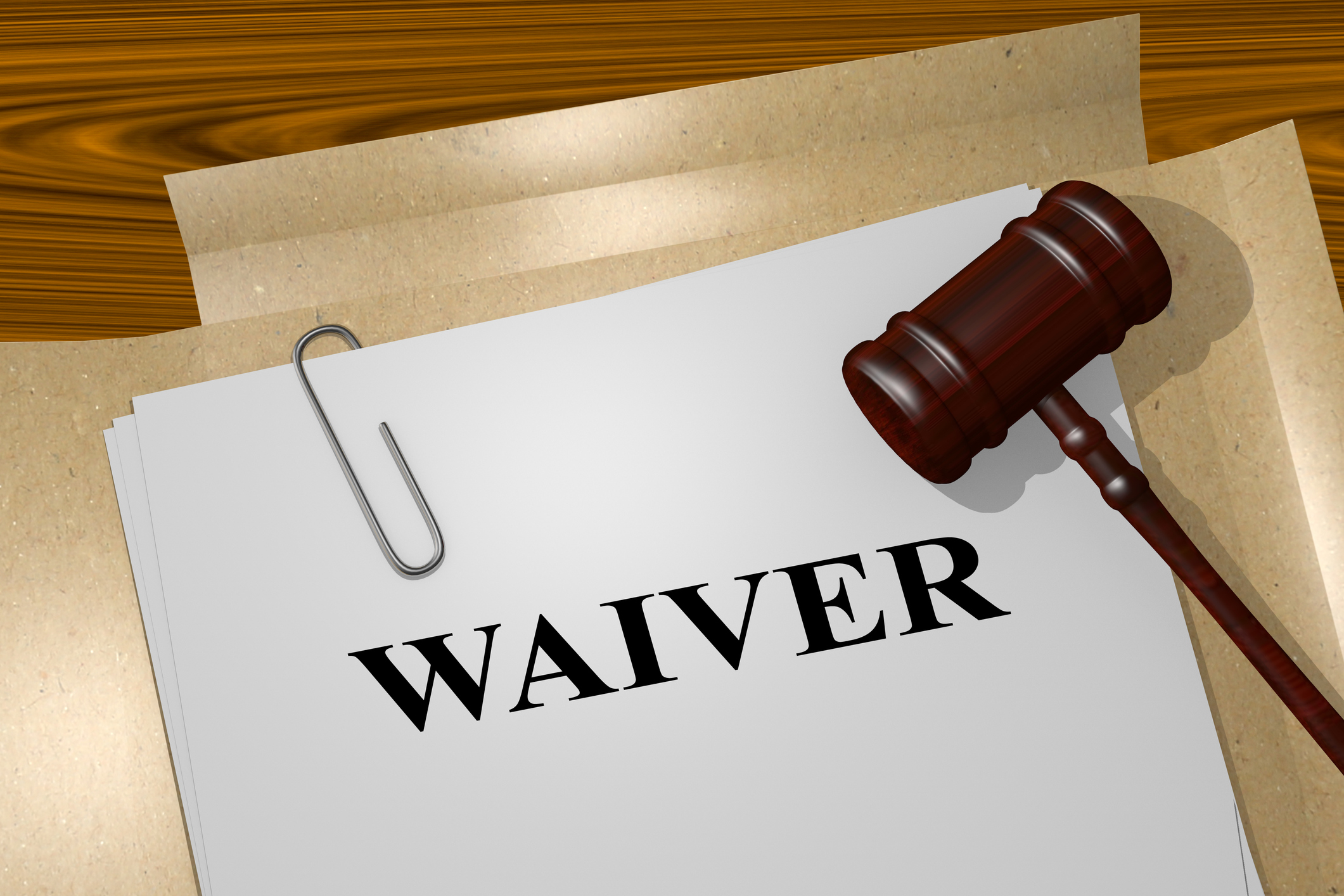 By Cotney Construction Law
As a contractor, do you know the difference between the multiple types of lien waivers and the risks associated with each one? Lien waivers are a common, if not universal practice in the construction industry between parties with a financial relationship. In practice, lien waivers are beneficial to all parties because they not only build trust but also make the financial relationship between the parties more efficient. However, there are different types of lien waivers and a contractor can unknowingly waive certain rights and remedies for getting paid if they do not know what they are signing.
Before signing a lien waiver, it is important to know the difference between the multiple types as well as the legal implications from signing these documents. Read full article here.
Source: Cotney Construction Law is an advocate for the roofing industry and serves as General Counsel for NRCA, FRSA, NWIR, RT3, TARC, WSRCA and several other roofing associations. For more information, visit www.cotneycl.com.
WELCOME 2 New Members(s)…
Eco Roof and Solar 610 S. Lipan St., Denver, CO 80223, Ph: 303-484-9854 (Contractor - Res/Comm) and Metro City Roofing 3375 Ringsby Court, Suite 316, Denver, CO 80216, Ph: 303-524-1000 (Contractor - Res/Comm)
---
Former CRA Member Robert Porter Passes Away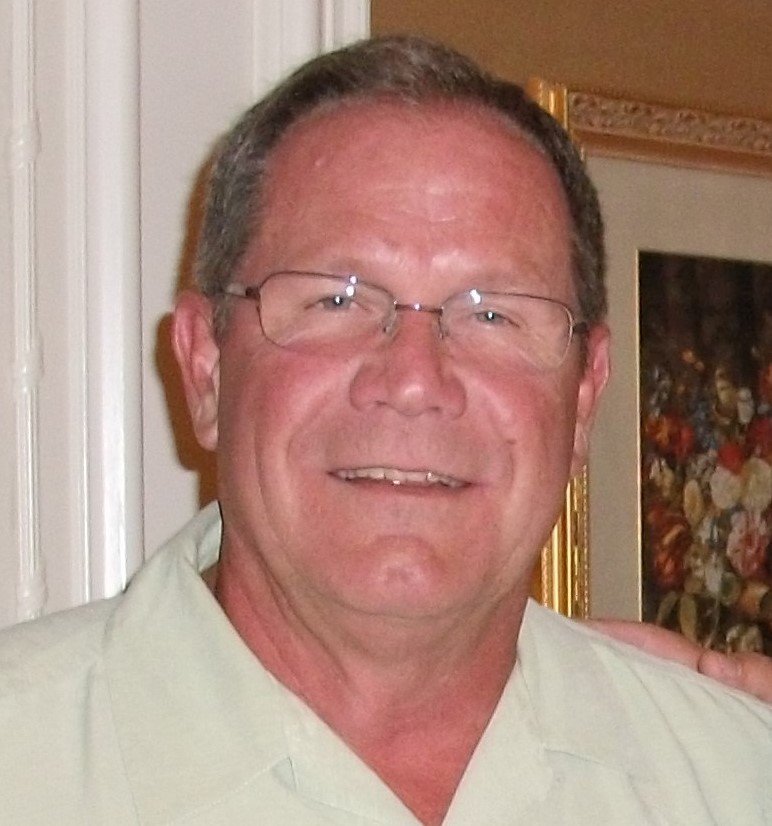 It is with great sadness that we report the loss of a good friend, longtime CRA Member and colleague in the roofing industry, Robert Porter.
Bob (71) passed away on Friday, May 29, 2020, at his residence in Broomfield, CO. After college, Robert worked at Douglass Roofing in Greeley. In 1987 he and Mark Gustafson successfully opened Front Range Roofing Systems Inc. until he retired in 2001. Robert had been a long-time member of CRA with both Front Range Roofing Systems and prior to that with Douglass Roofing in Greeley.
Robert was also a member of Western States Roofing Contractors Association serving on the Board of Directors since 1979. From 1990-1991 he served as President, then returned to the Board of Directors. In 2007 he was inducted into the Hall of Fame for Western States. From 2010-2014 he continued his services by becoming Chairman of the Davis Memorial Foundation. In 2014, he was awarded the Outstanding Service Award/Davis Memorial Foundation.
Our deepest sympathy & condolences to his family, friends and former associates and co-workers.
For Bob's full obituary notice or to share a memory, click here.
---
Western Roofing Expo 2020 | July 1–15, 2020 | Now a VIRTUAL Show

The Western Roofing Expo 2020 has been transformed into the Virtual Western Roofing Expo!
WSRCA understands the importance of bringing roofing contractors together with our manufacturers and suppliers in the industry. Many in the industry rely on the Western Roofing Expo to elevate their businesses with vital educational sessions, by discovering cost-saving products and services in the marketplace, and the opportunity to network with old friends and create new relationships. It is WSRCA mission to continue to fulfill these goals for exhibitors and attendees – all from the comfort of your own homes and offices! The Virtual Western Roofing Expo will launch on July 1st through July 15th. It will remain open to registrants to self-pace through 2020.

GET MORE INFO OR PRE-REGISTER FOR THE VIRTUAL WESTERN ROOFING EXPO BY CLICKING HERE!
Source: wsrca.com
---
NRCA's National Roofing Week Postponed to Aug 23-29

NRCA has decided to postpone National Roofing Week due to the ongoing COVID-19 crisis; it will now be celebrated Aug. 23-29.
Traditionally, National Roofing Week takes place each June to increase awareness across the U.S. about the significance of roofs to every home and business and share the good deeds of the industry. It also promotes the importance of hiring a professional roofing contractor and making informed decisions about maintaining or replacing any roof system. More info here.
---
Best of Success NEW DATES Announced | Now Dec 6-8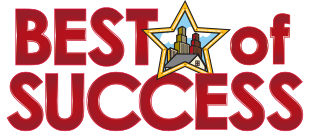 The Best of Success Conference Team has been monitoring the evolving situation around COVID-19/ Coronavirus which is changing rapidly. The health and safety of attendees, sponsors, and staff at Best of Success is their top priority. Due to the magnitude of the situation, we have made the decision to postpone Best of Success from September 20-22 to December 6-8, 2020. It will still be held at the Omni Frisco Hotel in Frisco, TX. Read the full announcement here.
---
Roll-Forming Metal Fabricator Needed

Drexel Metals | Job Posting. As a metal fabricator in the roll-forming department of our Arvada, CO location, this position's primary function is to follow daily manufacturing work orders, travel to the assigned job sites and roll-form panels onsite for our customers and contractors in a timely, safe, and productive manner. For more details on the position and learn how to apply, please contact Josh in Human Resources: 303.243.4194 or email him here.
---
Why insurers should cover attic ventilation for roofs
Many homeowner's insurance companies don't cover attic ventilation in replacement roof claims, but they should do so because such ventilation ultimately saves them money, writes Paul Scelsi of Air Vent Inc. Proper attic ventilation can satisfy shingle warranty and building code requirements, Scelsi adds. Full Story: Roofing Contractor (free registration) (6/2020)
SAFETY SPOTLIGHT

OSHA Supplements COVID-19 Guidance for the Construction Industry
OSHA has now significant expanded and supplemented its guidance for the construction industry. You can access OSHA's supplemental guidance by clicking here.
The supplemental guidance addresses construction work tasks associated with exposure risk levels running from lower risk to very high risk. OSHA provides suggested engineering controls and administrative controls for construction companies to implement as a means of addressing the COVID-19 hazard in the workplace. Included among the offered administrative controls are examples of screening questions for employees, along with suggested actions depending on the response of each screening question. OSHA's supplemental guidance also addresses other safe work practices, along with personal protective equipment for protecting employees from the COVID-19 hazard.
Source: HPSS June 2020 News.
---
SFI Compliance - Virtual Tool Box Talks
SFI Compliance continues to provide virtual videos for digital safety meetings. The most recent on "Protecting Workers from Heat Stress?"
You can find this video in Spanish as well as additional digital tool box talks on ladder safety and housekeeping on their YouTube channel:
SFI Compliance YouTube Channel
If you want to receive a copy of all upcoming digital tool box talks, sign up for SFI Newsletters here.
NATIONAL NEWS FROM NRCA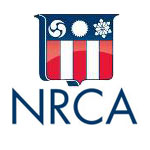 National Update: Worth sharing …
June 2020 10@10
Source: NRCA.NET
MEMBER BENEFITS & TOOLS
This month's highlighted member benefits and tools
ADVISORY NOTICE: Roofing Contractors Must Not Act as Public Adjusters – Check Your Contract Language
The CRA Board of Directors has issued an advisory with additional information and details about these public adjuster clauses we have seen being used in Colorado that basically state that the roofing contractor may negotiate or act as a public adjuster on behalf of the owner. This is against Colorado's Residential Roofing Law (SB38) and it is required that you must be a licensed public adjuster before you take on this role. Click here to view the advisory.
Concerning Ladder Liability. Help us in educating consumers and concerned citizens about the liability and risks involved with unattended ladders set for inspectors.
CRA Safety Group Workers' Comp Program. Receive a 4%-upfront discount, group or individual loss history dividend calculation and much, much more. Members of the program automatically belong to the CRA Safety Group whose focus is on continuing safety education and training and improving safety in the roofing community. In partnership with Moody Insurance Agency and Pinnacol Assurance. Call Kim Burkhardt. at 303-824-6600 to receive additional information regarding this program.
RoofersCoffeeShop Free Classified Ad. RoofersCoffeeShop is the premier networking site in the roofing industry, helping contractors find information, materials, services, tools, labor and training in one place. Share ideas and stories in our RCS Forum, and visit their classified ads section to sell and find items and get help. Use promo code CRA for your FREE classified ad.
---
Delivery of the E-Newsletter to Your Inbox
To guarantee delivery of the newsletter to your e-mail inbox each month, we ask that you add Debbie Hathorne to your address book using the following email: debbie@coloradoroofing.org. By adding this address to your contact list, we hope to avoid spam blockers/junk mail folders and ensure your receipt of the CRA newsletter in your inbox each month. Thank you.
---
© 2005-2020- Colorado Roofing Association