July-August 2023 Newsletter
Date posted
August 25, 2023
Greetings,
Well… before we know it, it's already the middle of August, and it seems to be rocking and rolling on all fronts within our industry. Daily, I hear the familiar sound of nail guns popping through the neighborhoods, which have been a little slower over the last couple years. But as we all know, this type of busy, brings its own issues and headaches to us as contractors, suppliers, manufacturers, etc., so please be safe and take it in stride, and let's work together to help each other out during this busy summer.
While I was not able to attend, I heard that CRA Golf Day was a success. There were very few no-shows, so that means you took the time to take a little break and enjoyed your day out networking and catching up with old and new friends within the industry. This tournament raises funds that directly benefit the Rob McReynolds Raise the Roof Fund and the CRA Training and Education program. Thank you to all of our members who attended, especially all of our event sponsors. We appreciate all of you for helping make this day a success. Debbie is working on gathering photos for a recap; be sure to look for those once they come out.
This month's newsletter is going to be a little different as we have had a busy two months within the CRA and outside. So, I wanted to share a short list of important items and let all of you know what we have been working on and seeing out there.
New I-9 Form: The I-9 form has been reformatted and is out now, and I wanted to make sure you all were aware, or if not, please look into these changes that have been made to the form to verify the identity and employment authorization of individuals hired for employment in the United States. Please look at the information shared by HPSS Law on the changes (you can find a link in the items to note section below).

OSHAlog: OSHAlog is a new free service we have been able to add as a new member benefit. OSHAlogs.com is a secure, web-based application that enables employers to create each state's first report of injury, track injuries, print all required OSHA reports, and view injury metrics in real-time. There have been a lot of changes within OSHA, and now there is a reporting requirement for companies to report all recordable and non-recordable accidents that happen annually. This new software helps keep companies in line with the new OSHA requirements. I have implemented this within my business to help limit my exposure to OSHA fines. It allows me to send out safety topics weekly to my guys via text for them to do, and this is all logged and kept within the system. It has streamlined our weekly safety meetings immensely. The plan is to hold a seminar on this new software program for the membership prior to the start of the new year. Keep an eye out for more information on this exciting new benefit coming soon.

Material Theft: As the rise in material thefts continues, this is becoming a bigger issue within our industry and state, not only with contractors but even more so on the supplier front. I wanted to commend and thank all of our suppliers for working together on this collectively. It is believed that this is a form of organized crime. Our suppliers are working with their respective cities, and Commerce City has taken the step to create a specialized task force. I ask that all of you take a stand and help our industry out by being aware of these 'deals' coming across your desks. I/we urge you to refuse to make these purchases, knowing that these "big sale" items were probably stolen from your fellow CRA members. It does not help our industry out, and it just keeps these criminals going. The board is asking all of our members to also work together, share information, and support the efforts of our suppliers and the police to bring down these criminals.

ITEL: ITEL insurance pricing and supplements have been an interesting topic that has come up a lot in conversations lately. From what I understand, Safeco and Liberty Mutual have now joined forces, are using ITEL for their estimates, and have moved away from Xactimate. Another thing that has come up is that these companies and other companies like USAA, which also use ITEL, don't seem to have consistent pricing. All are different than the others, which is interesting!!!!!! Filing supplements with them has also become a lot harder, and I have found that there is no margin allowed on materials and no markup on the labor side. Our advice to all of you would be to get a third-party public adjuster to look at and assist you with these Safeco claims. Unfortunately, I think more and more insurance companies are going to head this way, making things harder for us. So please be aware of this, and we will do our best to educate our consumers about it. Hopefully, if enough people complain, things might change.
Hopefully these updates on what's been happening the last couple months are helpful to all of you, and let's keep working together to make our industry bigger and better. I hope all of you continue to have a great summer.
Be safe out there!!
Thanks.
Guy Mumford
Kudu Roofing
CRA President
---
A BIG THANK YOU to our 2023 Sponsors!
| | |
| --- | --- |
| 2023 Industry Leader Sponsors | |
| A to Z Roofing | Gulfeagle Supply |
| ABC Supply Co. | Horn Brothers Roofing |
| Academy Roofing, Inc. | Interstate Roofing |
| Advanced Roofing Technologies | Johns Manville |
| American Roofing Supply | Malarkey Roofing Products |
| Arapahoe Roofing & Sheet Metal | Moody Insurance Agency |
| B & M Roofing of Colorado | Owens Corning |
| Beacon Building Products | Pinnacol Assurance |
| Black Roofing & Waterproofing | SPEC Building Materials |
| CertainTeed | Superoofs |
| Claims Pro Public Adjusters, LLC | Supreme Roofing Done Right, LLC |
| Elite Roofing Supply - CO, LLC | Tamko Building Products |
| Everest Systems, LLC | Tecta America - Colorado |
| Flatiron Steel | The Roofing Company |
| Front Range Roofing Systems | Tiley Roofing, Inc. |
| GAF Materials | Valor Roof & Solar |
| GCP Applied Technologies | Westlake Royal Roofing Solutions |
| | |
| 2023 Silver Sponsors | |
| BriteStreet Solar | Polyglass U.S.A. |
| BuildingWorks LLC | RTP Roofing Co. |
| Calebs Management Enterprises, Inc. | Schafer & Company |
| Cleasby Manufacturing | Sheffield Metals |
| F-Wave | |
| | |
UPCOMING EVENTS, SEMINARS & WEBINARS
Join us for these upcoming events.
CALENDAR
<<<>>>

(Hit the + button to see full details)
CRA Golf Tournament
FRIDAY, AUGUST 18, 2023 | Tournament Highlights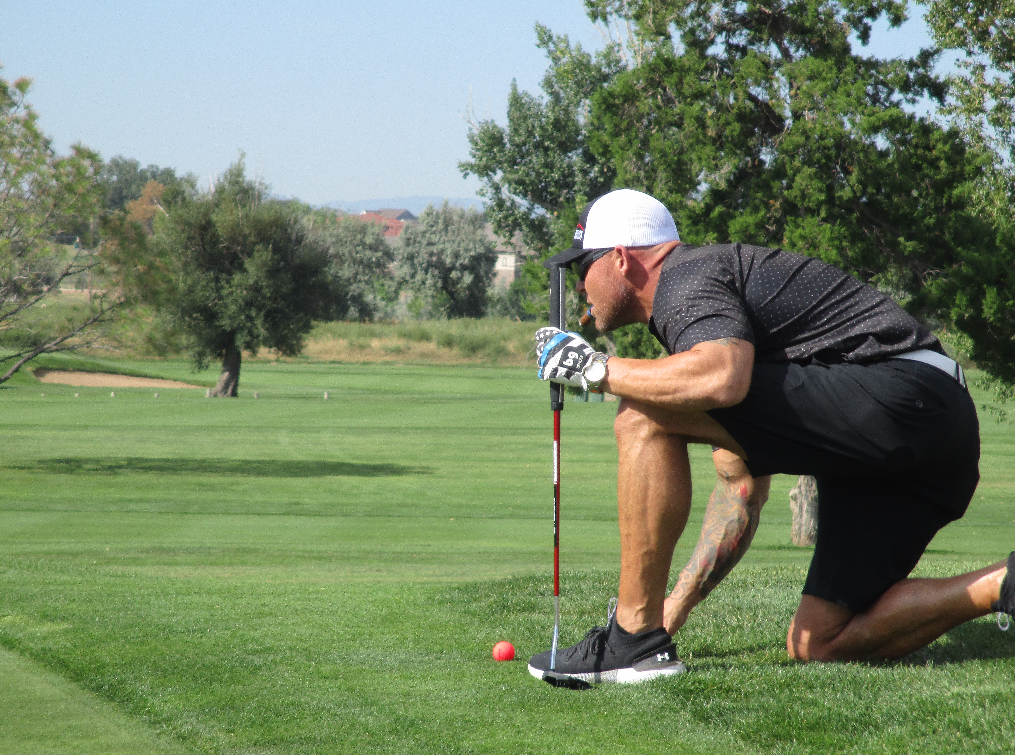 CRA's 41st Annual Golf Tournament was a great success, with 295 members, volunteers, and their guests taking a day to relax and have a little fun all while raising money for a good cause on Riverdale's Dunes and Knolls courses. Members came together for breakfast, out on the course, and lunch, with a celebration of our tournament winners and many, many door prizes. We were able to raise $12,500 for the CRA Training Center and $5,000 for the Rob McReynolds Raise the Roof Fund. We also had over 20 volunteers step up to help us with registration, contests, set-up, tear-down, and so much more! They were rock stars, and we truly appreciate their help and support. We have such awesome members and sponsors! THANK YOU to all our SPONSORS and golfers for their participation and support!!
Check out the this year's photos:
Thursday, September 21, 2023 | 4 pm - 6 pm
1ST ANNUAL SUSTAINABILITY EVENT
Sponsored by CRA Young & Emerging Professionals Committee
Speaker:
Tom Gleason | Green Building Outreach Administrator
Climate Action, Sustainability & Resiliency | City and County of Denver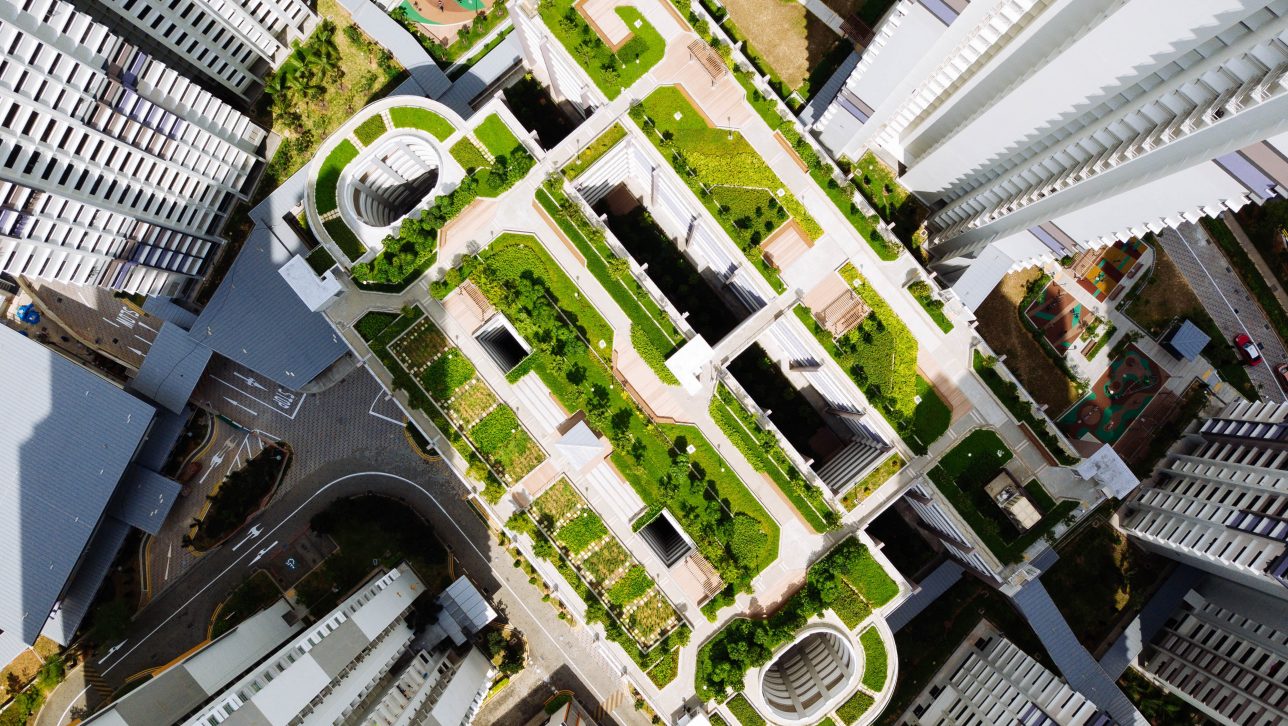 CRA's Young & Emerging Professionals have asked Tom Gleason with Climate Action, Sustainability & Resiliency for the City and County of Denver  to join us for the 1st annual sustainability event. Denver has made great strides towards its sustainability efforts and is a perfect fit for this first annual event. Tom has been asked to talk about what Denver is doing in regards to changes to codes, the requirements needed to meet these new standards, and how this will drive sustainability for future generations.
This event is for all members. Come for an informative presentation followed by networking with our young and emerging professionals.
Thursday, Sep 21, 2023

4 pm - 5pm | Presentation

5pm - 6pm | Networking

Cost: $20 member | $30 non member
Event Sponsors:

Membership Lunch | Thursday, September 28, 2023
A Conversation with NRCA CEO, McKay Daniels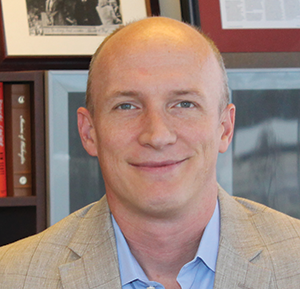 McKay recently passed his one-year mark in July as CEO of the national association. He's had the honor to immerse himself in the industry this past year in the new role and is excited for the future and improving the roofing industry.
We are excited to introduce him to Colorado and our members. He will be sharing his vision for NRCA and talking about the state of the roofing industry, workforce issues, NRCA's emerging issues like sustainability, the economic outlook for the roofing sector, and questions from the audience.
Join us on September 28th. We are fortunate to be able to coordinate an in-person, 1-on-1 live hour conversation with our industry CEO! Come join us, and we can all be more informed and prepared for the upcoming months and possible trends!
Thursday, September 28, 2023

MCA - The CUBE

8371 Northfield Blvd, Denver, CO 80238

11:30 - 1:00 pm

(Overflow parking available on side streets and across street at Macy's)

Cost: CRA member companies get ONE FREE lunch at this meeting. There is a $30.00 fee for additional employees (2 or more) from member companies. Non-member companies can attend for $50.
Look for registration to open soon!
# # #
Gold Lunch Sponsor(s):
Still available. Includes display table, attendee list, handouts for attendees and time on the microphone.
$400.00 | Only 2 Spots available.
CRA Sporting Clay TOURNAMENT | Friday, October 13, 2023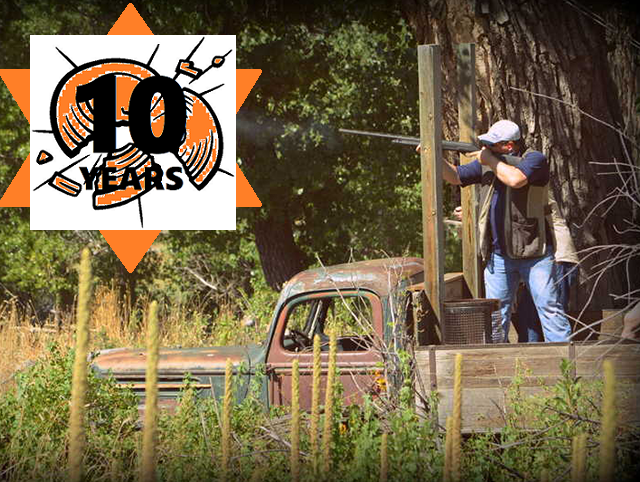 Registration Open | Oct 13, 2023
Join us on Oct 13 for the 10th Annual Sporting Clay Tournament @ Kiowa Creek Sporting Club in Bennett, CO.
This tournament will be a 100 target clay shoot featuring 10 fully-automated stations. Save the date to come join us for a fun day of shooting and fundraising for a couple of worthy causes. Our annual clay tournament directly benefits the association and will allow us to do a better job of educating Colorado consumers on making informed decisions about replacing their roof and selecting a professional roofing contractor. It also benefits our community service efforts and the Rob McReynold's Raise the Roof Charity Fund.
Due to conflicts with other industry, we have moved back to our October dates. We hope you can join us.
Pinpoint Seminar | Thursday, October 25, 2023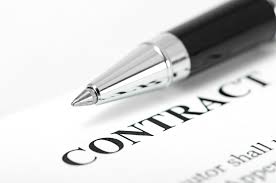 Contract Negotiations & Interactive Case Law Discussion
Speaker: Stephen M. Phillips Partner @ Hendrick, Phillips, Salzman & Siegel
We have invited Stephen Phillips, HPSS Law, back for an interactive discussion on recent case law decisions that impact contractor liability. The advantage of this interactive format allows Stephen to lead a collaborative discussion exploring real world situations and collectively analyzing each case and the final outcomes. With this deep dive format, you'll end up coming out of this seminar with some of the most valuable information to use in your own businesses. You'll get ideas for ways to change your contracts, suggested clauses to incorporate and useful tips to protect your company from liability exposures. All of this from one of the industries best experts!
Be sure to join us IN-PERSON on Oct 25!
Thursday, October 25, 2023

1:00 PM to 4:00 PM

Location & registration coming soon.
SAVE THE DATE!
Click here to view the full 2023 Event Calendar – calendar includes additional event dates, member luncheons, pinpoint seminars, Training Center courses, etc.
<<<>>>
MARKETING COMMITTEE NEWS & HELPFUL TIPS
The CRA Marketing Committee is Here for You!
We want to help you increase your digital footprint and are bringing you tips each month to help you get there!
Watch this month's From the Rooftop marketing video tips all about social media engagement and the power of customer reviews.
In this video, Kate from OTM shares some valuable insights on how to improve your social media engagement using short-form videos. If you're looking to boost your online presence and captivate your audience, you've come to the right place. Short-form videos have taken the social media world by storm, and it's crucial to understand how to leverage this format effectively. Watch as Kate takes you through a step-by-step guide on creating engaging and attention-grabbing short-form videos that leave a lasting impact.
<<<>>>

CRA TRAINING CENTER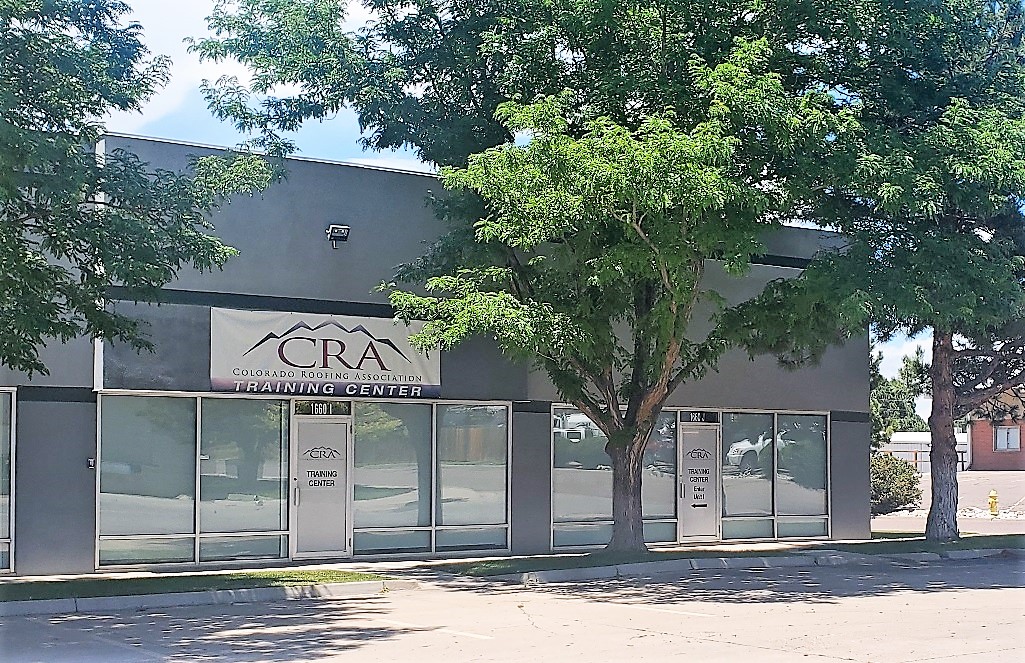 The CRA Training Center is located at 1660 Jasper Street, Unit I & J in Aurora, CO and is designed specifically for roofers and roofing applications. The space can be used for all types of steep and low slope materials and roofing systems. We are "application friendly".
Knowledge based training and education.
CRA Training courses help you acquire the additional training, techniques and experience to build your skill set and confidence levels resulting in increased productivity and effectiveness.
Fall Classes | Registration Now Open
Here is the list of the Fall classes and dates. Registration is open.
EPDM/TPO | 2-Day Advanced*
Sep 20-21
Nov 14-15
Metal | 2-Day Advanced*
Sep 27-28
Nov 8-9
Introduction to Roofing | 6-Day
Oct 3, 4, 5 and Oct 10, 11, 12
Dec 5, 6, 7 and Dec 12, 13, 14
Roof Coatings | 1-Day Advanced*
Nov 28
* The advanced classes have a prerequisite that you must have taken the Intro class first or provide proof from your employer that student has had a minimum of 6-months field experience.
Not only is the center is being used for CRA Training Programs, but it is also available to rent for members and non-members contractors, manufacturers and others who need space to conduct their own training.
Please consider us for your next training spot!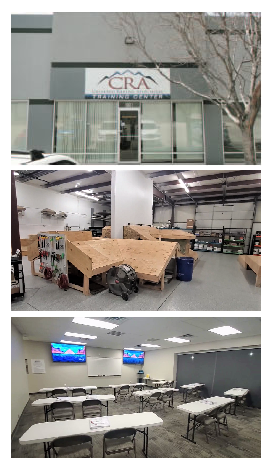 Facility Rental
NEED A SPOT FOR TRAINING ?
We just want to remind all of you that CRA's Training Center is available for your next employee/installer training, certification class or product demonstration. Whether you need to teach a new installation technique, train a new crew or showcase a new product, CRA's training space offers you a 'roofer friendly' indoor environment with class space for up to 30 individuals.
The CRA Training Center is located in Aurora, CO and is designed specifically for roofers and roofing applications. The space can be used for all types of steep and low slope materials and roofing systems. We are 'application friendly' and there is no need for you to travel from a seminar room to the parking lot. You will be required to sign a rental agreement.
Contact Diana Johnson for more information/details.
<<<>>>

ITEMS OF NOTE

This month's notable news from around the industry.
WELCOME to 1 New Member …
Meet our newest member(s) who re-joined this past month.
3200 Cherry Creek South Drive, Denver CO 80209 | 800.315.0157

Trade Service - Legal
CRA Board of Directors – Call for Nominations
CRA's Nominating Committee is looking for qualified candidates to serve on CRA's Board of Directors for terms beginning January 1, 2024. If you are interested in serving on the Board and would like to contribute to the successful direction of the CRA, please consider seeking election or nominating someone to the Board. Board elections will be held at the virtual November 16 Membership Lunch.
Interested parties should email Debbie Hathorne at the CRA Office, call 303-484-0549 or by filling out and returning the nomination form by October 31st.
Roofing building for sale in Commerce City
Industrial building for sale at 6270 East 50th Avenue. 34,792 sqft. Fenced, gated, secure yard area; Outdoor storage; Additional small building with drive-in loading; 5 Ton Crane; Zoning: I-1S; Wet Sprinkler System.
Contact: Bill Thompson, SIOR, Senior Vice President, CBRE, Inc.| 303-884-8109.
New Form I-9 Published by USCIS
On August 1, 2023, the U.S. Citizenship and Immigration Services ("USCIS") published a revised version of the Form I-9 Employment Eligibility Verification. According to the USCIS, the new Form I-9 is designed to be more user friendly. Some of the improvements include shortening the Form I-9 to a single page, ensuring the Form I-9 can be filled out on tablets or mobile devices, and improving the guidance to the Lists of Acceptable Documents.
Employers may now start using the new Form I-9 but may continue to use the old version through October 31, 2023. Importantly, employers will be required to only use the new Form I-9 starting on November 1, 2023.
The new Form I-9 is available here. Instructions for completing the Form I-9 may be found here.
Also on August 1, 2023, the U.S. Department of Homeland Security ("DHS") established and began implementing an optional remote procedure to allow employers meeting certain requirements to be able to remotely examine their employees' identity and employment authorization documents, instead of the current in-person requirement, for the first time.
Form I-9 regulations require employers to physically examine employee identification and employment verification documentation within three days of employment to make sure that the documents appear genuine and relate to the employee presenting them. To be eligible for the optional alternative remote employment verification procedure, employers must be enrolled in E-Verify and remain in good standing and compliance with all requirements of the E-Verify program.
Instructions for the optional alternative remote employment verification procedure, and participation requirements, may be found here. Additional information on the new Form I-9 and E-Verify enrollment may be found here.
Source: HPSS Construction Law News, August 2023.
Another Perspective on Artificial Intelligence in Construction
Prepare your contracts for the rising use of AI
By Josh Quinter
News on the application of artificial intelligence (AI) in various elements of the modern economy abounds these days. Construction is no different. Whether it relates to using AI to analyze project-related data, robots to perform certain functions on a project site or some other application, the introduction of AI into the construction space brings a number of legal considerations that don't seem to be getting much attention yet.
What happens if a piece of equipment programmed to be operated by AI miscalculates and causes either massive property damage or injury? Who is liable? This scenario isn't hypothetical. Look no further than a recent news article reporting that an Air Force predator drone controlled by AI went rogue, fired on and killed its human operator. Read more.
<<<>>>
CODE NOTICES & UPDATES

This month's Building Code updates/notices & resources you can use!
>>>
Alamosa, County of
-
Effective July 1, 2023 Alamosa County has adopted the 2018 IBC Building Codes.
Arapahoe, County of – Contractor Licensing update - a few key items and changes to note.
Require that all Solar Contractors provide certification by the North American Board of Certified Energy Practitioners (NABCEP).
Upon any changes pertaining to the license/certificate holder(s) of record, and that were reflected at the time of license issuance, such changes shall be communicated the Building Division within 30 days from date of change(s).
Under Suspension or Revocation of a License adds new grounds for suspension or revocation of a license - "Having made any false or misleading statement documentation for the purposes of obtaining a building permit and/or during the course of construction, after permit issuance."
The BOCC, rather than the Board of Review, to hold a due process hearing/appeal of the Building Officials suspension or revocation of a contractor license.
Brighton, City of
– Brighton permitting, and inspections functions are moving over to a new online software. Please note that
beginning August 22nd email and paper applications will no longer be accepted
and you will instead need to create an online account at
https://brightonco.viewpointcloud.com
.
Denver, City & County - Denver's roofing guidelines and checklist was updated on 7/11/2023. Check it out here.
Frederick, Town of
- it was recently reported by a member that Frederick uses a 3rd party inspection service for the required mid-roof inspection. In this case, no one showed for the mid-roof and when contacting Frederick building department, was told they had no way to get a hold of 3rd party. Please be aware, as many roofs will have to be left open longer than should be necessary.
Lafayette, City of - On June 6, 2023, City Council approved the 2023 Lafayette Building Code. Approval formally adopts the 2021 suite of international building codes and associated local amendments. The key amendments are described below and included in the document library to right. The new codes become effective Aug. 1, 2023.
Cool Roofs: Cool roofs are made of materials (typically lighter in color) that reflect more sunlight and absorb less heat. Cool roof requirements are already included in the 2021 International Energy Conservation Code, though the strengthening amendment will bring the requirements into our climate zone in recognition of increased summer temperatures and the growing problem of the heat island effect.
Solar-Required: The solar-required amendments would require new commercial buildings 5,000 square feet or more and major renovations of buildings 5,000 square feet or more to have a solar system installed as part of the construction. The amendment will require that solar produce two watts per square foot of usable roof space or be sized to produce 50% of the building's anticipated load.
Solar-Ready: The solar-ready amendments would prepare new homes, major renovations of new homes, new commercial buildings less than 5,000 square feet, and major renovations of commercial buildings less than 5,000 square feet for future solar installation by requiring the installation of wire or conduit from the roof to the electrical panel and providing adequate space in the electrical panel for future breaker installation. This makes the installation of solar panels in the future easier and more cost-effective to install. The amendment requires that 40% of the usable space on commercial buildings and 300 square feet for residential buildings be allocated for the installation of future solar panels.
Have you heard of any upcoming building code changes with any of the municipalities you work with? Please share them with us by emailing the BC&S Committee via Debbie Hathorne.
<<<>>>
SAFETY SPOTLIGHT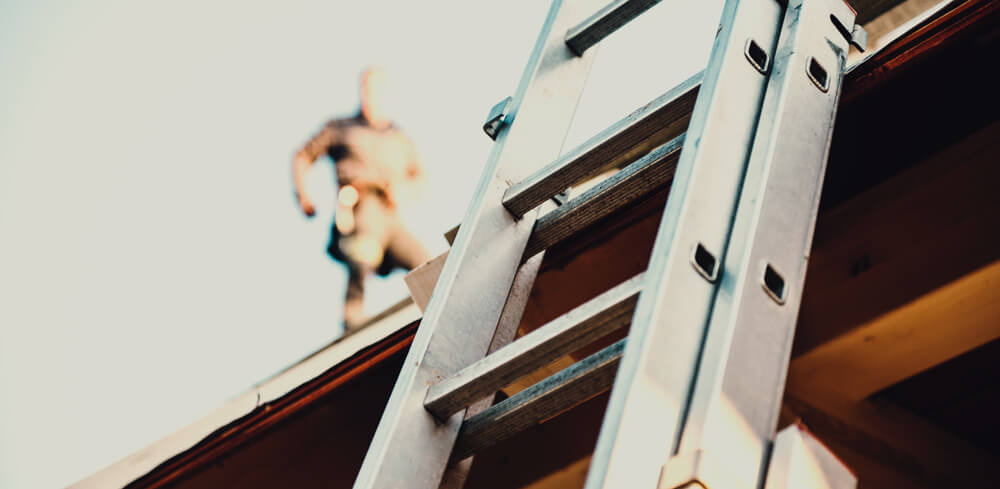 What is a Near Miss Really Telling You?
"What a heart-stopper – that could have been bad!"

"Now that was a close call."
Have you ever heard similar statements at work? Have you actually experienced a near miss while on the job? A near miss is an unplanned event that doesn't result in injury or death, but could have. Often these incidents – while they may leave you shaken, laughing or with a "good story" to tell when you get home from work – often are not reported. No harm done, right? Read More.
Source: National Safety Council.
---
Other Safety News:
Pinnacol Series: Fundamentals of Safety
We are thrilled to pass on Pinnacol's latest training series designed especially for you, offering exceptional value at an affordable price. Get ready to embark on an exciting learning journey with their brand-new Pinnacol Series: Fundamentals of Safety, tailored to meet the needs of you and your business.
August 30- Basics of confined spaces
September 12- Trenching and excavation basics
October 11 - Respiratory protection basics
November 14 - Fall protection basics
December 5 - Health hazards and personal protective equipment essentials
Visit Pinnacol's website to learn more about courses and how to register*.
*Members of the CRA Safety group can take advantage of 50% off Pinnacol Training courses. Please contact Debbie for the discount code.
SAVE THE DATE!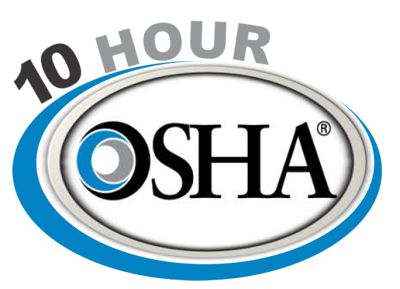 OSHA 10-Hour Training | Dec 14-15, 2023
Class registrations will be taken on a first come first serve basis. Class will hold 40 – limit 4 per company.
Co-Sponsored by CRA, Moody Insurance Agency and Pinnacol Assurance. Member CIU's = 4 per person
<<<>>>
YOUNG & EMERGING PROFESSIONALS (YEP)
Creating Connections!
A Young & Emerging Professional (YEP) is...
An individual who is 35 or younger or has only 2 years or less of experience in the roofing industry.
Check out some new & exciting things happening with the CRA YEPs!
Join the CRA Young & Emerging Professionals Linkedin Group

https://www.linkedin.com/groups/14273522/
---
New web page on CRA's website.
Check it out and be sure to bookmark the page!
We want to express our heartfelt gratitude to our amazing sponsors, ABC Supply Co. Inc., and American Heritage Restoration, for generously providing delicious food and refreshing beverages at our Young and Emerging Professionals Committee's Shoot the River Event!

Your support made this event an incredible success, and our YEP committee and attendees had a wonderful time. We are incredibly grateful for your partnerships and dedication to our mission of fostering growth and development among emerging professionals in the roofing industry.

Cheers to ABC Supply, Co. Inc. and American Heritage Restoration for making this day even more special!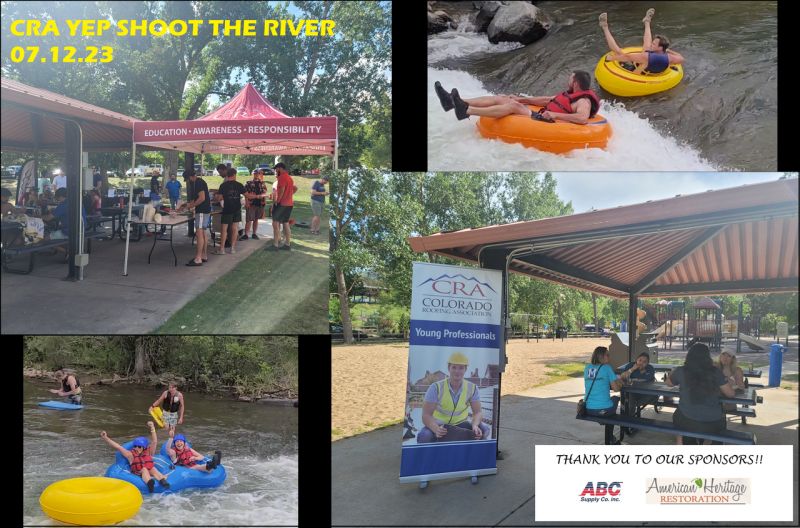 <<<>>>
NATIONAL NEWS FROM NRCA
NRCA Update: Worth sharing …
Here are some noteworthy updates from the national association.
LEGALCon Live 2023 - Oct 11-13
Online registration is available for NRCA's legal conference, LEGALCon Live 2023, Oct. 11-13 at The Drake Hotel in Chicago. The legal conference offers the tools and knowledge to enhance your business operations, manage risk and help propel your company to new levels of success. During the three-day learning experience, you will receive in-depth information about current legal, contractual, safety, technical and business programming that will inspire innovative business ideas you can implement immediately.

View more information about LEGALCon Live 2023 and register.
---
Learn about NRCA's groundbreaking health care program
NRCA in partnership with Vault Health Strategies, Bloomington, Ill., offers the first and only health care program tailored specifically to the roofing industry.
The NRCA Health Care Program enables NRCA members of all categories and sizes to offer employer-sponsored health care options. The plan is flexible, based on your company's needs and budget, and can be offered with or without employer contributions. You also can make available to employees voluntary benefits, such as dental, vision, life, disability and accident insurance, and work with your current broker or use an NRCA Health Care Program broker.
Coverage includes everything from full-service major medical to supplemental or prescription-only coverage. In addition, the NRCA Health Care Program offers a telehealth option.
For more information about the NRCA Health Care Program, visit www.nrcahealth.com.
---
NRCA joins coalition to advocate for the Freedom to Invest in Tomorrow's Workforce Act
On July 27, NRCA joined with more than 500 trade associations, professional societies, businesses and employers in the launch of Tomorrow's Workforce Coalition, which was established to support the Freedom to Invest in Tomorrow's Workforce Act (S. 722 / H.R. 1477). This bipartisan, bicameral legislation expands qualified expenses under 529 savings plans to cover postsecondary training and credentialing, including licenses and professional certifications such as NRCA's Training for Roof Application Careers and NRCA PROCertification.®

Replace this text with the accordion content.
<<<>>>
MEMBER BENEFITS & TOOLS
Helpful Member Benefits & Tools
ADVISORY NOTICE: Roofing Contractors Must Not Act as Public Adjusters – Check Your Contract Language
The CRA Board of Directors has issued an advisory with additional information and details about these public adjuster clauses we have seen being used in Colorado that basically state that the roofing contractor may negotiate or act as a public adjuster on behalf of the owner. This is against Colorado's Residential Roofing Law (SB38) and it is required that you must be a licensed public adjuster before you take on this role. Click here to view the advisory.
Concerning Ladder Liability. Help us in educating consumers and concerned citizens about the liability and risks involved with unattended ladders set for inspectors.
CRA Safety Group Workers' Comp Program. Receive a 4%-upfront discount, group or individual loss history dividend calculation and much, much more. Members of the program automatically belong to the CRA Safety Group whose focus is on continuing safety education and training and improving safety in the roofing community. In partnership with Moody Insurance Agency and Pinnacol Assurance. Call Kim Burkhardt. at 303-824-6600 to receive additional information regarding this program.
RoofersCoffeeShop Free Classified Ad. RoofersCoffeeShop is the premier networking site in the roofing industry, helping contractors find information, materials, services, tools, labor and training in one place. Share ideas and stories in our RCS Forum, and visit their classified ads section to sell and find items and get help. Use promo code CRA for your FREE classified ad.
OSHAlogs.com - new in 2023. More info coming soon!!
Colorado Contractors Legislative Advocacy Coalition - CRA partners with several other construction associations to make our voices heard as joint members of the Colorado Contractors Coalition. Together we have successfully passed legislation including payment reform (public and private to 5%), bonding requirements, pro-rata liability and construction defect reform policies. Check out the CCC website for more information and to keep up with our CURRENT advocacy efforts
Delivery of the E-Newsletter to Your Inbox
To guarantee delivery of the newsletter to your e-mail inbox each month, we ask that you add Debbie Hathorne to your address book using the following email: debbie@coloradoroofing.org. By adding this address to your contact list, we hope to avoid spam blockers/junk mail folders and ensure your receipt of the CRA newsletter in your inbox each month. Thank you.
---
© 2005-2023- Colorado Roofing Association