November 2021 Newsletter
Date posted
November 18, 2021
Quicklinks:
PRESIDENT'S MESSAGE From Suzie Boyd 2021 Sponsors UPCOMING EVENTS - EARN CIU'S AWARDS - JOB OF YEAR CALL FOR NOMINATIONS Trade Show Vendor registratioin open TRAINING CENTER CLASSES & EXPANSION Photos ITEMS OF NOTE - NEW MEMBERS & MORE ANNUAL CIU REMINDER LEGISLATIVE WATCH CODE UPDATES - WELD, LOW SLOPE BEST PRACTICE, UNDERSTANDING WARRANTIES Free Code Report SAFETY - OSHA ETS ON HOLD NRCA National News Member Benefits
---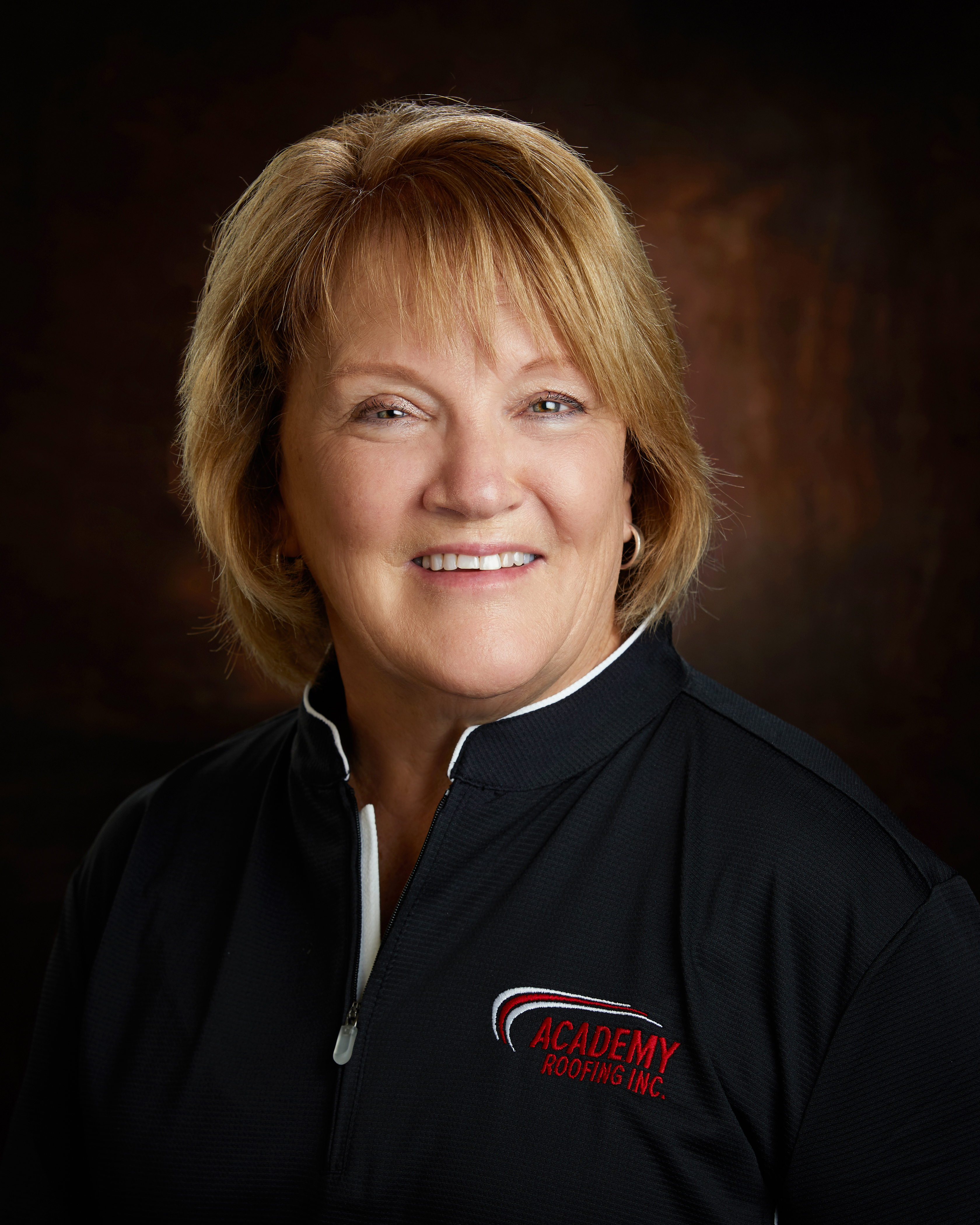 FALLS. This month it's been hard for me to write the newsletter. I learned last week that a young man just 23 years old fell from a roof in the Pinery and died. This was the second fatal fall from a roof in the last three months in Colorado. Take a minute to let that sink in – two roofers in the last three months. What a sad, horrific statistic.
When we started our company in 1980, safety was not a part of the roofing industry conversation. I grew up in construction. My dad was a heavy equipment operator. Many of his friends and members of our family worked in the trades. Never once did I hear a conversation about safety, but I do remember plenty of conversations about accidents. So when we started our company, I knew accidents were certainly a part of the challenges we would face. But I have to tell you, I was not prepared for the emotional toll that accidents would take on Curt and me. At Academy Roofing we had our share of falls – some were fairly benign and others were much more serious. There was no worse call to get than the one that began with "______ has fallen off the roof. "
Fortunately, things began to change in the 90s. There were many factors that influenced the new emphasis on safety in construction, but maybe none more so than the growing presence of OSHA in the workplace. OSHA was feared and seen as an adversary by most roofing contractors and they weren't going to let up. Our industry had to change, but it was extremely painful! Contractors had to spend thousands of dollars to equip their people with proper PPE. Employees oftentimes quit because they just weren't going to wear the fall protection and sadly, there were plenty of places they could go to work where it didn't matter. We butted heads with OSHA over and over again, until we were able to establish a better, more workable relationship. We commiserated with our colleagues, and we fumed when we traded stories about roofing contractors who just didn't seem to care if their people were safe. But in the process, we began to understand the very serious obligation we had to keep our people on the roof. We learned that accidents shouldn't be considered just a line item in the budget.
From the time we are born, we learn about risk. Our parents warned us at a young age not to cross the street alone. As teenagers they told us not to drink and drive. When we left home, they warned us about all the people and things that lurk in the world that could harm us. So, if every one of us in the roofing industry are aware of the risks that are out there, why would we allow anyone to climb on a roof without using proper fall protection? I can't answer that – only you can.
Please, please stay safe out there and keep your people safe as well!
Suzie Boyd
Academy Roofing, Inc.
CRA President
---
THANK YOU to our 2021 Sponsors!
| | |
| --- | --- |
| 2021 Industry Leader Sponsors | |
| A to Z Roofing | Horn Brothers Roofing |
| ABC Supply Co. | Interstate Roofing |
| Academy Roofing, Inc. | Johns Manville |
| Advanced Roofing Technologies | Malarkey Roofing Products |
| American Roofing Supply | Metal Mart Colorado |
| Arapahoe Roofing & Sheet Metal | Moody Insurance Agency |
| B & M Roofing of Colorado | Owens Corning |
| Beacon Building Products | Pinnacol Assurance |
| Black Roofing, Inc. | SPEC Building Materials |
| Boral Roofing | Superoofs |
| CertainTeed | Supreme Roofing Done Right, LLC |
| Daly & Black P.C. | Tamko Building Products |
| Elite Roofing Supply - CO, LLC | Tecta America - Colorado |
| Flatiron Steel | Tectum Roofing |
| Front Range Roofing Systems | The Roofing Company |
| GAF Materials | Tiley Roofing, Inc. |
| GCP Applied Technologies | Valor Roof & Solar |
| Gulfeagle Supply | |
| | |
| 2021 Silver Sponsors | |
| Calebs Management Enterprises, Inc. | RTP Roofing Co. |
| Cleasby Manufacturing | Sheffield Metals |
| F-Wave | |
| | |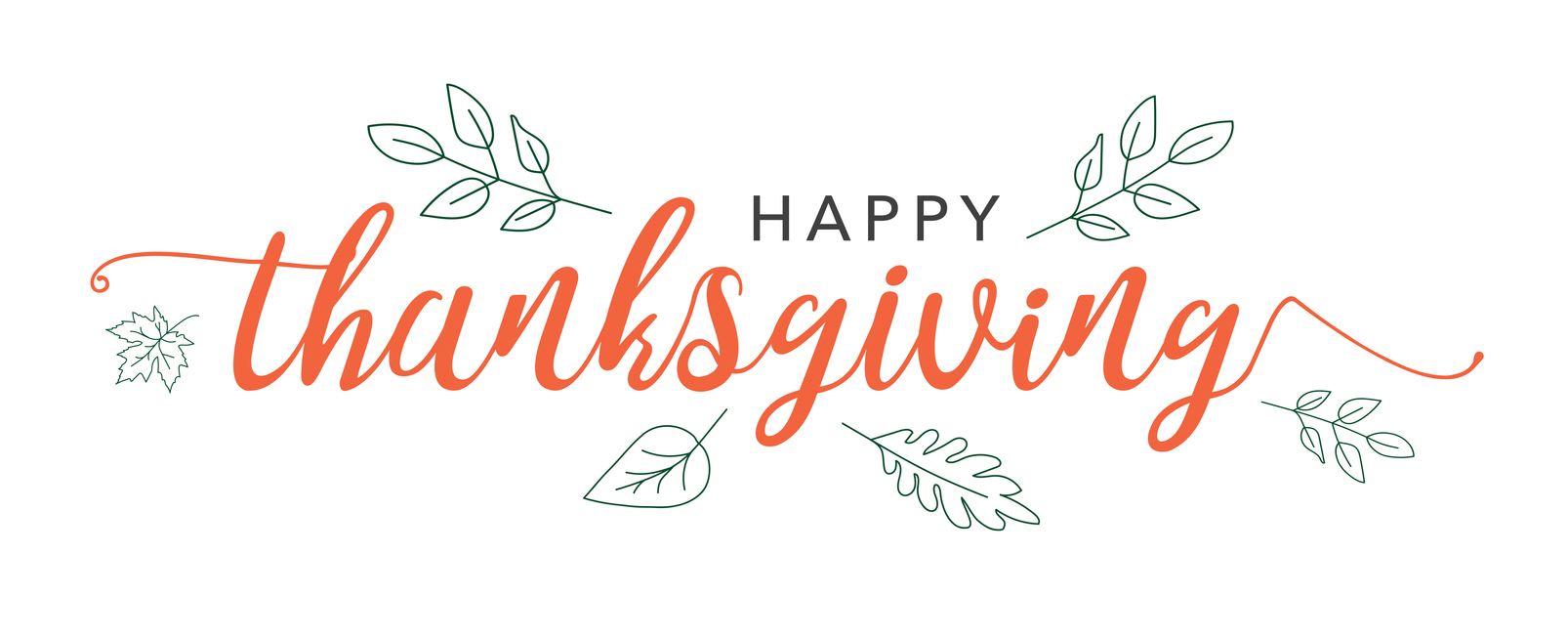 We are thankful for all of our members and industry partners. Wishing you a safe and Happy Thanksgiving!
Pinpoint Webinar: Must Have Contract Provisions for Roofing Contractors
Speaker: Stephen M. Phillips | Partner @ Hendrick, Phillips, Salzman & Siegel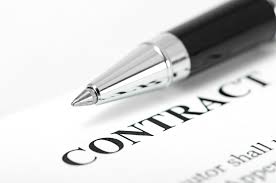 Join us on Tuesday, November 30th for a virtual pinpoint webinar on contract clauses. We have invited Stephen Phillips back for a workshop on "Critical Contract Provisions for Roofing Contractors to Include in Their Contracts in these Challenging Times!"
The past two years have reminded roofing contractors and/or forced many contractors to look more closely at contracts on every project and learn new ways to navigate contract negotiations more carefully.
Because general contracting is governed by the law of contracts, a good construction contract is the foundation of a successful project.
We want to help. During this webinar, we will explore several issues of concern with contracts and contractor liability to help you in these extraordinary times. Material shortage, project delays, Covid-19 mandates and more continue to affect all of you. There are key clauses and principles specific to roofing that every contractor & subcontractor needs to know to minimize risk as we continue to navigate this pandemic.
You WILL NOT want to miss this low-cost opportunity to gain valuable legal knowledge for you and your business!
Tuesday, November 30, 2021

Virtual Lunch | Zoom Webinar

2:00 pm to 3:30 pm

Cost: $30/per member and $60/non-member.
CRA Member CIU's = 2 per person.
---
Webinar: Roofing Technical Update by Mark Graham

Attention Residential & Commercial Contractors!
You don't want to miss this opportunity to stay on top of the ever-changing technical side of the roofing industry. Mark is one of our most popular presenters and can easily be called one of the industry's most knowledgeable and respected experts in roofing and waterproofing. It is vital to maintain a current understanding of building codes and realize how significantly they impact the roofing, waterproofing, and sheet metal sectors of our industry.
Key areas that will be covered in this technical workshop include:
New building codes affecting roofing system installation
And more...
MARK IS A DYNAMIC PRESENTER AND WELL WORTH YOUR TIME.
Wednesday, Dec 8, 2021

Zoom Webinar

2:00 - 3:30 pm

Cost: $30/per member and $60/non-member per session.

*Zoom meeting details will be emailed upon registration.
Registration coming soon. Save the date & time!
CRA Member CIU's = 2 per person. 
---
Awards Dinner | 2.17.22 | Job of Year & Lifetime Achievement Awards
Call for Nominations - Due by Dec 3, 2021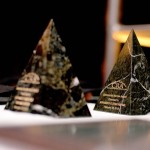 As the nomination deadline draws near, we start to highly anticipate what jobs will be submitted and seeing the first-class work performed by members in 2021.
If you have a project that stood out this year, then without a doubt, we encourage you to submit your 2021 nomination. We've seen and showcased some incredible jobs and honored several amazing individuals for over 20 years and we can't wait to see the projects completed in 2021.
Award Categories
Job of the Year – Job of the Year awards are given to roofing contractors in recognition of their outstanding work. Awards are given based on size of contract. Nominated projects must have been worked on and completed between December 2020 and November 2021. See application for complete details, list of all categories and the entry rules.
"First Timer" Submission – Your company must be submitting a job nomination for the first time in the past 20 years. Based on the numbers of entries received, jobs will be categorized by contract dollar size if necessary.
Lifetime Achievement Award – The Lifetime Achievement award is given to an individual in the roofing industry whose contributions have impacted our industry in a positive way. A Lifetime nominee should be an individual who has contributed to the success, development and continuation of the Colorado Roofing Industry. You may nominate anyone who is currently working in the industry, retired from the industry, or is deceased.
Let's make this year's Awards Dinner the most successful yet. All entries must be received by December 3, 2021 by 5 pm (no exceptions!) and judging will be conducted by a panel of roofing industry experts selected by CRA.
Job of the Year/First Timer Nomination Form
Lifetime Achievement Award Nomination Form
Awards Dinner - General Information
TIPS FOR PREPARING YOUR JOB OF YEAR AWARDS SUBMISSION
---
Trade Show | 1.26.22 | Vendor Registration
VENDOR
REGISTRATION
IS NOW OPEN!
Excitement is once again building for CRA's Annual Trade Show. With the closing of the Denver Mart, we have moved the trade show to Arapahoe County Fairgrounds and back in our normal January timeframe... so be sure to save the date and join us on January 26, 2022.
VENDORS! CRA's trade show is designed to provide a place to share your latest innovations and the hottest trends in equipment and materials used in the roofing and associated industries. The show provides a platform in Colorado for exhibitors to meet and connect with customers and potential customers on a one-on-one basis; to generate awareness on new products and services; and allows attendees the opportunity to compare existing products and services.
We are looking for vendors to be a part of the shows continued success. Whether you want to showcase your products and services, establish a presence in your target market or build your company image, the 2022 CRA Trade Show is for you. Sign up today for this low-cost opportunity to meet face-to-face with your customers and prospects.
ACT NOW to save money… EARLY BIRD pricing ends 12.23.2021.
---
Click here to view the full 2021 Event Calendar – calendar includes additional event dates, member luncheons, pinpoint seminars, Training Center courses, etc.
CRA TRAINING CENTER
Fall Classes | Registration Now Open
The CRA Training Center remodel is in the final stages and we will be ready by our first class on Oct 21st. Here is the list of the Fall classes and dates.
Introduction to Roofing | 6-Day
Nov 30, Dec 1, 2 and Dec 7, 8, 9
Metal | 2-Day Advanced*
Dec 16-17
* The advanced classes have a prerequisite that you must have taken the Intro class first or provide proof from your employer that student has had a minimum of 6-months field experience.
CLICK HERE TO VEIW CALENDAR AND REGISTER FOR A COURSE!
---
Calling all contractors, manufacturers and suppliers.
We need photos of roofing crews and people in action!!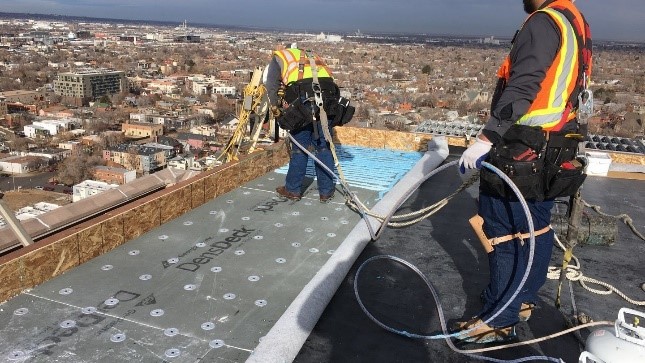 Showcase your business in our newly remodeled Training Center by sending us your high-resolution photos!
The CRA wants to showcase your "roofers in action" at our newly remodeled Training Center. This is a great opportunity for you to acknowledge your team and highlight your business in our training center at the same time!
We are looking for shots of TPO, EPDM, Coatings, Asphalt, Metal, Tile.
Your company name and logo will be included alongside the photo for all to see.
By submitting this photo, you have received permission from workers in the photo and give us full copyright to display them at the CRA Training Center located at 1660 Jasper St, Unit I.
We will be enlarging to poster size, so please e-mail/share link to high resolution (minimum 300 ppi or 5400x3600 pixels or larger) images to: debbie@coloradoroofing.org.
---
The CRA Training Center is located at 1660 Jasper Street, Unit I & J in Aurora, CO and is designed specifically for roofers and roofing applications. The space can be used for all types of steep and low slope materials and roofing systems. We are 'application friendly".
WELCOME to 2 New Members(s)…
Meet our newest member(s) who joined this past month.
Building Envelope Consultants, Ltd.

1230 South West Avenue | Waukesha, WI 53186 | 888.549.1930

Architect/Consultant/Engineer

Reconstruction Experts

5310 Vivian St. | Arvada, CO 80002 | 303.783.2562

Roofing Contractor - Res/Comm
---
7 Tips for Navigating the Building Materials Shortage
By ABC Supply Pro Council
Nearly every industry is experiencing supply chain issues, and ours is no exception. The pandemic has created a building materials shortage, and people spending more time at home has triggered a home building and remodeling boom. Unfortunately, these challenges aren't likely to end anytime soon anticipated they will continue into next year.
But there is good news too. There are steps you can take to make navigating the price increases and delayed materials a little easier. Consider these recommendations from our Pro Council.
FRIENDLY REMINDER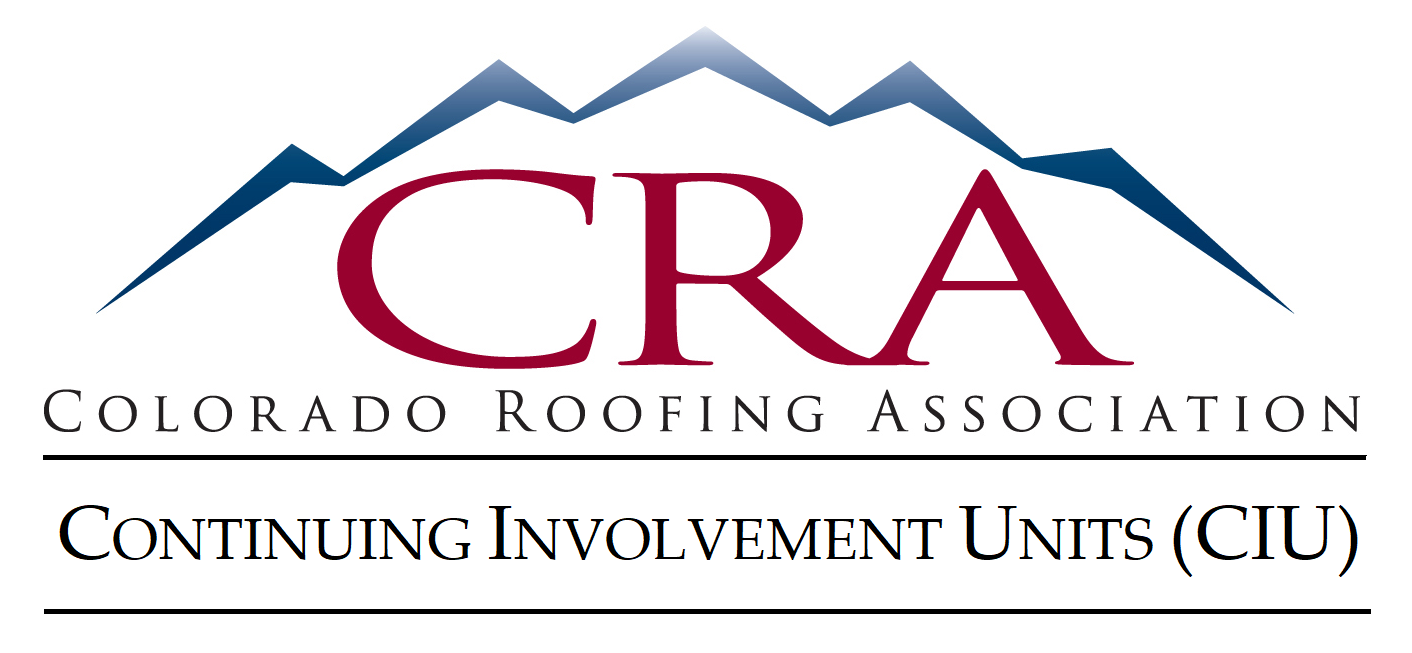 Reminder | Mandatory CIU Requirement
The CRA Board of Directors would like to share a friendly reminder with all our contractor members on the mandatory
CIU requirement you must meet by Dec 31, 2021 for membership renewal in 2022.
What are CIUs? The CRA Board continually looks for ways to strengthen the value and benefits of being a part of the CRA. Education is one of our core values and the Board feels education is highly important to advancing and improving our profession. That is why we implemented the Continuing Involvement Requirement for Members (CIUs) at the beginning of 2017. We would like to see our entire membership get more involved and to participate in the many association activities provided throughout each year.
We have made it very simple to earn the 8 required CIU credits. The requirement is per company not per person. Please click the links below to search your company to check your current CIUs for 2021 (located in your company profile on the membership directory) and for our informational CIU flyer on how to earn your CIUs.
Last, below is a link to our Event Calendar. We have several opportunities the rest of this Fall to help you reach the required CIUs by Dec 31, 2021. (Calendar Note: On some events, please be sure to save the date on your calendar if registration is not open yet and look for chances to sign-up in the monthly newsletters or a future event specific email announcement).
COLORADO LEGISLATIVE WATCH

Colorado Legislative Update
We have NO specific updates to report this month but CRA is already making plans to work with the new (and old) members of the Colorado General Assembly when it convenes on Wednesday, January 12, 2022 to address any critical issues affecting the roofing industry in Colorado.
Thanks, and please reach out if you are aware of future legislation slated for 2022 that needs to be shared with the membership.
Jeff Johnston
The Roofing Company
Gov't Relations Committee Chair
CODE NOTICES & UPDATES

This month's Building Code updates/notices:
We have a one update for you this month:
Weld, County of - The effective enforcement date of the 2018 IECC will be delayed until January 1, 2022. Implementation of the new Energy Code is being delayed to allow staff, contractors, and homeowners to obtain training and get familiarized with the new code requirements. The adoption of the 2018 IECC will require additional documents to be submitted at the time of application. The list of additional requirements will be posted when the list of new items gets finalized. All work applied for thereon after will be required to comply with the new Energy Code. The 2006 International Energy Code will remain in effect until December 31, 2021.

Lawmakers interested in pursuing a statewide building code in Colorado - Th Colorado Sun is reporting that a handful of Democratic state lawmakers are interested in pursuing legislation next year that would enact a statewide minimum building code in Colorado as part of broader long-term efforts to prepare for wildfires driven by a warming climate. We'll keep an eye out for the legislation. In the meantime, read the full story here.
New Resources!
The Building Code & Standards committee has been working hard to bring you a best practice resource document for low slope roofing applications. We are excited to announce that is done and ready to share with all of you.
We have also developed a "Buyer Beware - Understanding Total System Warranties" page on our website that you can use to help your clients understand that all low-slope warranties are not the same. Check it out.
Have you been using the other resources and tools available on the Member Education Page? You should!
---
Have you heard of any upcoming building code changes with any of the municipalities you work with? Please share them with us by emailing the BC&S Committee via Debbie at debbie@coloradoroofing.org.
---
GET YOUR FREE ROOFING CODE REPORTS
This is a valuable member benefit. Simply sign into your CRA member portal to receive instant access to free reports that hold the most valuable address specific building codes for roofers.

Ready to get started? Click below to pull your first report!
* If you don't know your CRA login, click here for instructions on how to activate/create your account.
** You can pull more than one report at a time, but you must return to the CRA Code page to enter each address.
SAFETY SPOTLIGHT
OSHA Emergency Temporary Standard with Vaccine Mandate Put on Hold
Courtesy of: Hendrick Phillips Salzman & Siegel
In an HPSS Law E-blast sent on Tuesday, November 9, they summarized the requirements of OSHA's emergency temporary standard (ETS) addressing the COVID-19 health hazard, including its vaccine mandate. The E-blast also informed us that on November 6, one day after OSHA published its ETS, the federal Fifth Circuit Court of Appeals issued an emergency temporary stay of the ETS pending further legal briefing and action. Just days later, on Friday, November 12, the same federal Fifth Circuit Court of Appeals issued a ruling reaffirming its emergency temporary stay, calling the ETS "a one-size-fits-all sledgehammer that makes hardly any attempt to account for differences in workplaces (and workers)." The ruling is available here.
Notably, the lawsuit heard by the Fifth Circuit Court of Appeals was not the only lawsuit filed seeking to stop OSHA's enforcement of the ETS. Indeed, lawsuits were filed in all 12 regional circuit courts. When multiple lawsuits are filed involving one or more common questions of fact, the law allows for the consolidation of the lawsuits to be heard by one court chosen at random. In this instance, a lottery was held, and the court with the winning ticket was the Sixth Circuit Court of Appeals, a court which tends to lean conservative. It is the Sixth Circuit Court of Appeals which is now charged with issuing a final ruling on the enforceability of the ETS.
It is unknown how long it will take the Sixth Circuit Court of Appeals to hear the case, but, in the meantime, OSHA has published the following on its website:
"On November 12, 2021, the U.S. Court of Appeals for the Fifth Circuit granted a motion to stay OSHA's COVID-19 Vaccination and Testing Emergency Temporary Standard, published on November 5, 2021 (86 Fed. Reg. 61402) ("ETS"). The court ordered that OSHA "take no steps to implement or enforce" the ETS "until further court order." While OSHA remains confident in its authority to protect workers in emergencies, OSHA has suspended activities related to the implementation and enforcement of the ETS pending future developments in the litigation."
HPSS Law will continue to keep us updated as information regarding the enforceability of OSHA's ETS develops.
Source: HPSS Construction Law Update 11/19/2021.
NATIONAL NEWS FROM NRCA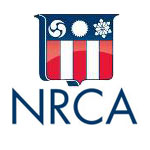 National Update: Worth sharing …
Infrastructure Investment and Jobs Act becomes law; Build Back Better Act is next and OSHA Suspends ETS implementation congressional agenda.
Infrastructure Investment and Jobs Act
Bipartisan, signed into law Nov. 15
$1.2 trillion spending bill for roads, bridges, airports, community and government buildings, broadband, electrical vehicles and climate provisions, including energy efficiency and resiliency
NRCA joined with roofing industry colleagues issuing a

letter of support.

Endorsements

: NRCA, U.S. Chamber of Commerce, Business Roundtable, National Association of Manufacturers, AFL-CIO, Associated General Contractors of America, National Association of Home Builders, National Electrical Contractors Association, and North America's Building Trades Unions
Partisan, negotiations continue in Congress
$1.75 trillion of social spending coupled with tax increases
The Congressional Budget Office will release its cost estimate of the bill Nov. 19, which is needed in the Senate for reconciliation rules and potentially for members of the House to be comfortable voting on the bill.
Speaker Pelosi thinks this bill will pass the House before Thanksgiving.
The Senate will take much more time to pass it, potentially into 2022.
Being considered under special budget reconciliation rules that only require a simple majority in the Senate to pass (instead of the usual 60)
Includes pro-unionizing provisions and preferences to unions through new labor enforcement and penalties

Opposition or concerns with current draft

: NRCA, U.S. Chamber of Commerce, Business Roundtable, S-Corp Association, Associated Builders and Contractors, Associated General Contractors of America, National Association of Home Builders, and National Electrical Contractors Association
OSHA suspends ETS implementation and enforcement activities amid litigation developments
On Friday, Nov. 12, the 5th Circuit Court of Appeals affirmed an earlier ruling blocking the Occupational Safety and Health Administration from implementing its Emergency Temporary Standard that requires employers with 100 or more employees to ensure their workers are vaccinated or undergo testing for COVID-19 at least weekly. This court ruling by a three-judge panel of the appeals court is an extension of a previous temporary stay issued Nov. 6 on a lawsuit challenging the ETS that was brought by several states and charged OSHA has exceeded its authority with the ETS.
Additionally, on Nov. 16, the numerous lawsuits filed challenging the ETS in court were consolidated by a Judicial Panel on Multidistrict Litigation. Multiple lawsuits will be considered as a single case by the 6th Circuit Court of Appeals. Learn More.
Source: NRCA.NET
MEMBER BENEFITS & TOOLS
This month's highlighted member benefits and tools
ADVISORY NOTICE: Roofing Contractors Must Not Act as Public Adjusters – Check Your Contract Language
The CRA Board of Directors has issued an advisory with additional information and details about these public adjuster clauses we have seen being used in Colorado that basically state that the roofing contractor may negotiate or act as a public adjuster on behalf of the owner. This is against Colorado's Residential Roofing Law (SB38) and it is required that you must be a licensed public adjuster before you take on this role. Click here to view the advisory.
Concerning Ladder Liability. Help us in educating consumers and concerned citizens about the liability and risks involved with unattended ladders set for inspectors.
CRA Safety Group Workers' Comp Program. Receive a 4%-upfront discount, group or individual loss history dividend calculation and much, much more. Members of the program automatically belong to the CRA Safety Group whose focus is on continuing safety education and training and improving safety in the roofing community. In partnership with Moody Insurance Agency and Pinnacol Assurance. Call Kim Burkhardt. at 303-824-6600 to receive additional information regarding this program.
RoofersCoffeeShop Free Classified Ad. RoofersCoffeeShop is the premier networking site in the roofing industry, helping contractors find information, materials, services, tools, labor and training in one place. Share ideas and stories in our RCS Forum, and visit their classified ads section to sell and find items and get help. Use promo code CRA for your FREE classified ad.
Colorado Contractors Legislative Advocacy Coalition - CRA partners with several other construction associations to make our voices heard as joint members of the Colorado Contractors Coalition. Together we have successfully passed legislation including payment reform (public and private to 5%), bonding requirements, pro-rata liability and construction defect reform policies. Check out the CCC website for more information and to keep up with our CURRENT advocacy efforts.
---
Delivery of the E-Newsletter to Your Inbox
To guarantee delivery of the newsletter to your e-mail inbox each month, we ask that you add Debbie Hathorne to your address book using the following email: debbie@coloradoroofing.org. By adding this address to your contact list, we hope to avoid spam blockers/junk mail folders and ensure your receipt of the CRA newsletter in your inbox each month. Thank you.
---
© 2005-2021- Colorado Roofing Association