October 2021 Newsletter
Date posted
October 15, 2021
Quicklinks:
PRESIDENT'S MESSAGE From Suzie Boyd 2021 Sponsors MATERIAL THEFT SURVEY UPCOMING EVENTS - EARN CIU'S Sporting Clay Photo Gallery & Winners AWARDS - JOB OF YEAR CALL FOR NOMINATIONS TRAINING CENTER CLASSES & EXPANSION Photos ITEMS OF NOTE - New Members, Call for Board Nominations & More ANNUAL CIU REMINDER LEGISLATIVE WATCH - Nov Ballot Issues CODE UPDATES - THORNTON, BENNETT & WIND SPEED Free Code Report SAFETY - Vaccine Mandates NRCA National News Member Benefits
---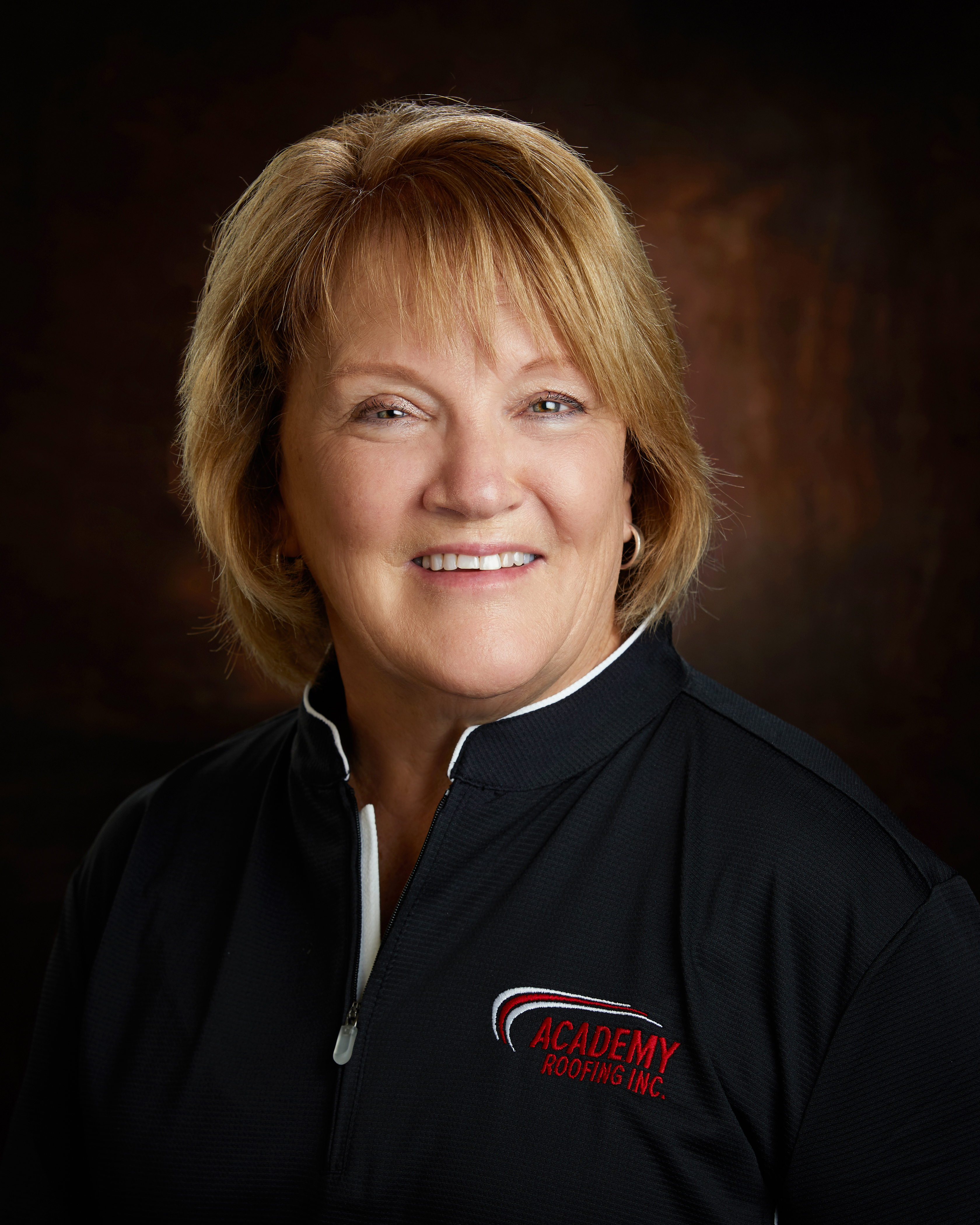 CUSTOMER SERVICE. Customer Service is something we talk about a lot at our company. Just like so many of you, we constantly strive to meet our customers' needs and in doing so, provide them the very best, most positive interaction with our company possible. Now we all know that sometimes there's THAT customer. You couldn't make them happy if you set up a bed on their jobsite and lived there 24 hours a day. We still try, even with these customers, to leave them satisfied, but sometimes it's nearly an impossible feat. These people make up a very, very small percentage of our customers and yours too, I'm sure.
I was thinking about customer service the other day and I remembered an article I read one time. I wish I still had it so I could give credit to the author, because it's stayed with me forever. The author talked about "friction" when dealing with customers. His premise was that friction should be minimized or preferably non-existent when a company performs work for a customer. Every time there is a point of "friction" when dealing with a customer, the relationship is damaged. I thought a lot about the times when we have been the cause of friction with a customer. Perhaps we didn't submit a bid on time, or we couldn't start the job when we promised or maybe our crew members damaged something at the jobsite. Maybe our people didn't treat the customer with respect or answer their questions in a timely fashion. Whether the customer complained about these events or not, it was still a point of friction.
Communication is, of course, the key to minimizing friction. Most people can handle the truth, if they are told the truth. It's usually a difficult conversation and one many people want to avoid. But in the long run, learning about the role that friction can play in customer relations has been something I've never forgotten.
It's time to start thinking seriously about submitting your outstanding jobs for the Awards Dinner. Information on submitting jobs and nominating an individual for the Lifetime Achievement Award will be sent soon. Our Awards Dinner Committee is hoping the dinner can be held in person this year, but of course that's only something time will tell. Right now, we are still scheduled to be in person.
And thanks to all of you who participated in the Sporting Clays Tournament held late last month. I don't know a thing about shooting clays, but I thought it was a really fun day, well organized at a gorgeous club and we raised a tidy sum to support the CRA.
Wishing you all a happy Fall. Please stay safe out there.
Suzie Boyd
Academy Roofing, Inc.
CRA President
P.S. Have you been a victim of material/equipment theft? Please take a moment to fill out the survey below. Your input will help us in determining solutions to mitigate the probem.
---
THANK YOU to our 2021 Sponsors!
| | |
| --- | --- |
| 2021 Industry Leader Sponsors | |
| A to Z Roofing | Horn Brothers Roofing |
| ABC Supply Co. | Interstate Roofing |
| Academy Roofing, Inc. | Johns Manville |
| Advanced Roofing Technologies | Malarkey Roofing Products |
| American Roofing Supply | Metal Mart Colorado |
| Arapahoe Roofing & Sheet Metal | Moody Insurance Agency |
| B & M Roofing of Colorado | Owens Corning |
| Beacon Building Products | Pinnacol Assurance |
| Black Roofing, Inc. | SPEC Building Materials |
| Boral Roofing | Superoofs |
| CertainTeed | Supreme Roofing Done Right, LLC |
| Daly & Black P.C. | Tamko Building Products |
| Elite Roofing Supply - CO, LLC | Tecta America - Colorado |
| Flatiron Steel | Tectum Roofing |
| Front Range Roofing Systems | The Roofing Company |
| GAF Materials | Tiley Roofing, Inc. |
| GCP Applied Technologies | Valor Roof & Solar |
| Gulfeagle Supply | |
| | |
| 2021 Silver Sponsors | |
| Calebs Management Enterprises, Inc. | RTP Roofing Co. |
| Cleasby Manufacturing | Sheffield Metals |
| F-Wave | |
| | |
Safety Webinar: SAFETY THROUGH EFFECTIVE LEADERSHIP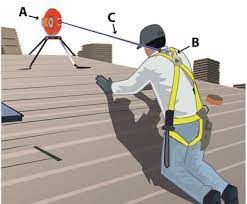 The key to ensuring your roofers are safe from harm is to cultivate a culture of safety from every angle of business. And it starts from top down through leadership!
Successful business leaders empower their employees to make decisions, speak up about concerns and take ownership of the work they do each day. Business owners, effective managers and supervisors also see their employees as the solution for workplace safety concerns.
"A safety leader doesn't just follow the rules; they value safety personally and incorporate that into their practices."
Grab a lunch and join us on Oct 21st to learn how fostering trust, engaging in active listening and demonstrating care and concern for employees can help build a culture of safety.
Thursday, Oct 21, 2021

Zoom Webinar

Cost = Free

Noon to 1:00 p.m.
Please Pre-Register now. This pre-registration then gives you the link you will need to use to call-in on Thursday and also the ability to add it to your calendar.
CRA Member CIU's = 2 per person. 
---
CRA Sporting Clay Tournament | Event RECAP | Friday, September 24, 2021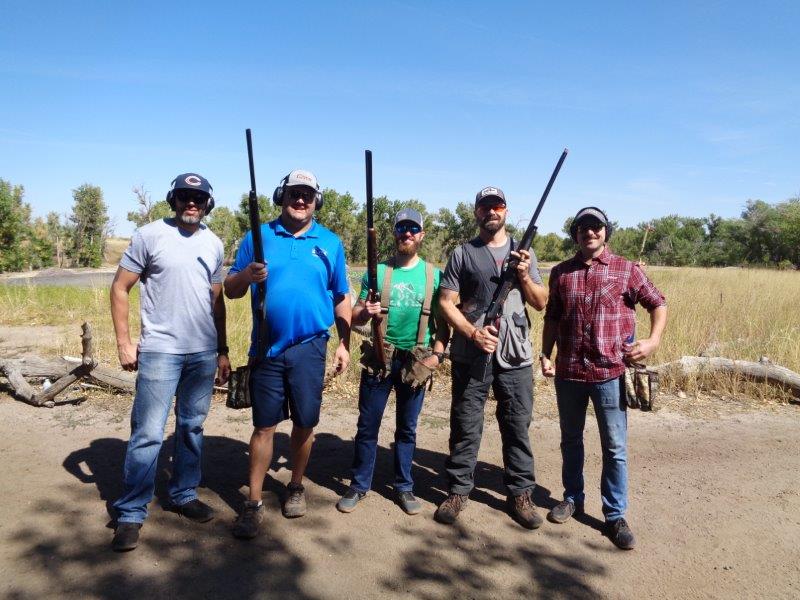 CRA's 8th Annual Tournament was a big success! Our move to Kiowa Creek brought about a nice change and the opportunity for members to enjoy another beautiful warm Colorado Fall day for fundraising and fun.
We had over 175 shooters who took time out of their busy Fall season to enjoy some time off of work for a day of camaraderie and to test their shooting skills and abilities. The best part about Kiowa Creek is the variety and unique shooting scenarios ranging from very challenging to not too difficult – there is even a station where members stood about 12ft above the ground on the bed of an old truck.
This year we raised over $30,000 thanks to all of you!!! The tournament directly benefits the association and will allow us to do a better job of educating Colorado consumers on making informed decisions about replacing their roof and selecting a professional roofing contractor and a portion also aids our Rob McReynolds Raise the Roof Charity fund in CRA's community service efforts.
We want to especially thank and acknowledge our participating members for being considerate and mindful of others throughout the course and for staying SAFE!! Members were treated to a tasty BBQ box lunch followed by prize give-a-ways, the announcement of the tournament 1st, 2nd and 3rd place teams and our top two individual men and women shooters.
Squad Winners:

1st Place | Interstate Roofing - Squad 13A | 400 | Bob Williams, Les Robinson, Mark Finley, Terry Finley and Willie Hall.

2nd Place | Front Range Seamless Gutters - Squad 7A | 294 | Colby Elzinga, Jimmy Irvine, Dalton Smith, Dean Smith and Sam Smith.

3rd Place | Rocky Mountain Reps - Squad 12A | 290 | Bill Hamel, Arik Koch, Brett Piane, Chuck Pruitt and Jim Zahtila.

Individual Winners:

Top Men Shooter | 1st Place | Bob Williams, Interstate Roofing

Top Men Shooter | 2nd Place | Mark Finley, Interstate Roofing

Top Women Shooter | 1st Place | Cindy Heydinger, Advanced Roofing Technologies

Top Women Shooter | 2nd Place | Shari Ferguson, Tecta America-Colorado LLC
Our fundraising efforts would not be possible without the support of our participating members and station, breakfast and lunch sponsors. A BIG THANKS to our Sporting Clay Committee members for organizing such a great event – Mark Bellitt, Arapahoe Roofing; Jenni Kelly, Anchor Engineering, Mike Kelly, American Heritage; Michael Baker, TAMKO Building Products and Jeremy Wangerow, Advanced Roofing Technologies. Congratulations and thank you to everyone for joining us and making it a fun, successful day!
---
Awards Dinner | 2.17.22 | Job of Year & Lifetime Achievement Awards
Call for Nominations - Due by Dec 3, 2021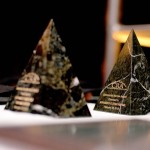 Despite the long-term pandemic conditions, we have been working under, we think members continue to produce quality roofs here in Colorado. Did you complete an outstanding project in 2021? CRA has started planning and sending out the Job of the Year & Lifetime Achievement applications for our 20th Annual Awards Dinner to be held on February 17, 2022 at the Westin Westminster Hotel.
If you have a project that stood out this year, then without a doubt, we encourage you to submit your 2021 nomination. We've seen and showcased some incredible jobs and honored several amazing individuals for over 20 years and we can't wait to see the projects completed in 2021.
Award Categories
Let's make this year's Awards Dinner the most successful yet. All entries must be received by December 3, 2021 by 5 pm (no exceptions!) and judging will be conducted by a panel of roofing industry experts selected by CRA.
Job of the Year/First Timer Nomination Form
Lifetime Achievement Award Nomination Form
Awards Dinner - General Information
---
Trade Show | 1.26.22 | Save the date!!

Save the date - Wednesday, January 26, 2022. We are moving the CRA Trade Show back to January and a new venue in 2022. Details and vendor registration will be announced/shared soon. Keep an eye on your inbox.
---
Click here to view the full 2021 Event Calendar – calendar includes additional event dates, member luncheons, pinpoint seminars, Training Center courses, etc.
CRA TRAINING CENTER
Fall Classes | Registration Now Open
The CRA Training Center remodel is in the final stages and we will be ready by our first class on Oct 21st. Here is the list of the Fall classes and dates.
Introduction to Roofing | 6-Day
Nov 2, 3, 4 and Nov 9, 10, 11
Nov 30, Dec 1, 2 and Dec 7, 8, 9
Coatings | 1-Day Advanced*
Oct 29
Nov 19
EPDM/TPO | 2-Day Advanced*
Oct 26-27
Nov 16-17
Metal | 2-Day Advanced*
Oct 21-22
Dec 16-17
* The advanced classes have a prerequisite that you must have taken the Intro class first or provide proof from your employer that student has had a minimum of 6-months field experience.
CLICK HERE TO VEIW CALENDAR AND REGISTER FOR A COURSE!
---
CRA TRAINING CENTER | EXPANSION & REMODEL
Once again, we want to take the opportunity to say THANK YOU. The training center expansion is in the final stages and would not be possible without all of you!
Thank you to our members who support us through our fundraising events. Sponsors who donate and support our education efforts. The Education/Training Committee who oversees the facility and continually works to keep our Training program and education seminars/webinars viable and current. And to our Instructor Pool. We are fortunate to have several talented individuals that are willing to share their knowledge and experience to train the future generations and workers of Colorado's roofing industry.
A special thanks to these members who have gone above and beyond with the donation of time and expertise to make this remodel a success!!!!
Curt Boyd, Academy Roofing
Tom Ritter, Academy Roofing
Rich Boon, Construction Support Service
Tomas Wolfram, Core Contractors
Stephan Millard, Hennessey Roofing
Guy Mumford, Kudu Roofing
Brett Piane, Rocky Mountain Reps
Ray Phillips, RTP Roofing Co.
David Stubbs, Sheffield Metals
So close... check out the "almost ready for 1st class in new space" photos!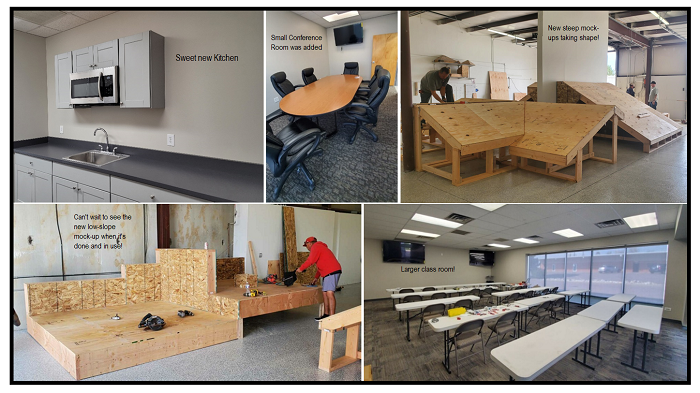 ---
The CRA Training Center is located at 1660 Jasper Street, Unit I & J in Aurora, CO and is designed specifically for roofers and roofing applications. The space can be used for all types of steep and low slope materials and roofing systems. We are 'application friendly' and there is no need for you to travel from a seminar room to the parking lot anymore.
WELCOME to 2 New Members(s)…
Meet our newest member(s) who joined this past month.
12900 Stroh Ranch Place Suite 120 | Parker, CO 80134 | 720.833.8453

Trade Service - Addiction Recovery

Storm Solutions Roofing & Exteriors

11000 East Yale Avenue | Aurora, CO 80014 | 303.219.0418

Roofing Contractor - Res/Comm
---
CRA Board of Directors – Call for Nominations
CRA's Nominating Committee is looking for qualified candidates to serve on CRA's Board of Directors for terms beginning January 1, 2022. If you are interested in serving on the Board and would like to contribute to the successful direction of the CRA, please consider seeking election or nominating someone to the Board. Board elections will be held at the virtual November 18 Membership Lunch.
Interested parties should email Debbie Hathorne at the CRA Office, call 303-484-0549 or by filling out and returning the nomination form.
2022 Board of Directors Nomination Form
---
Material Shortage Resources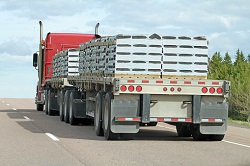 The COVID-19 pandemic has affected the roofing industry in numerous ways, including leading to a widespread shortage of materials. The prices for materials have been increasing, and supply chains have been disrupted as lockdowns, tariffs and other factors cause delays and limited availability. In response, the National Roofing Contractors Association (NRCA) has made available a Supply Chain Shortage Information webpage and agreed to let CRA share these resources with our members. Below are some key items that will help you stay up to date with the latest news regarding materials shortages and price hikes in the industry.
FRIENDLY REMINDER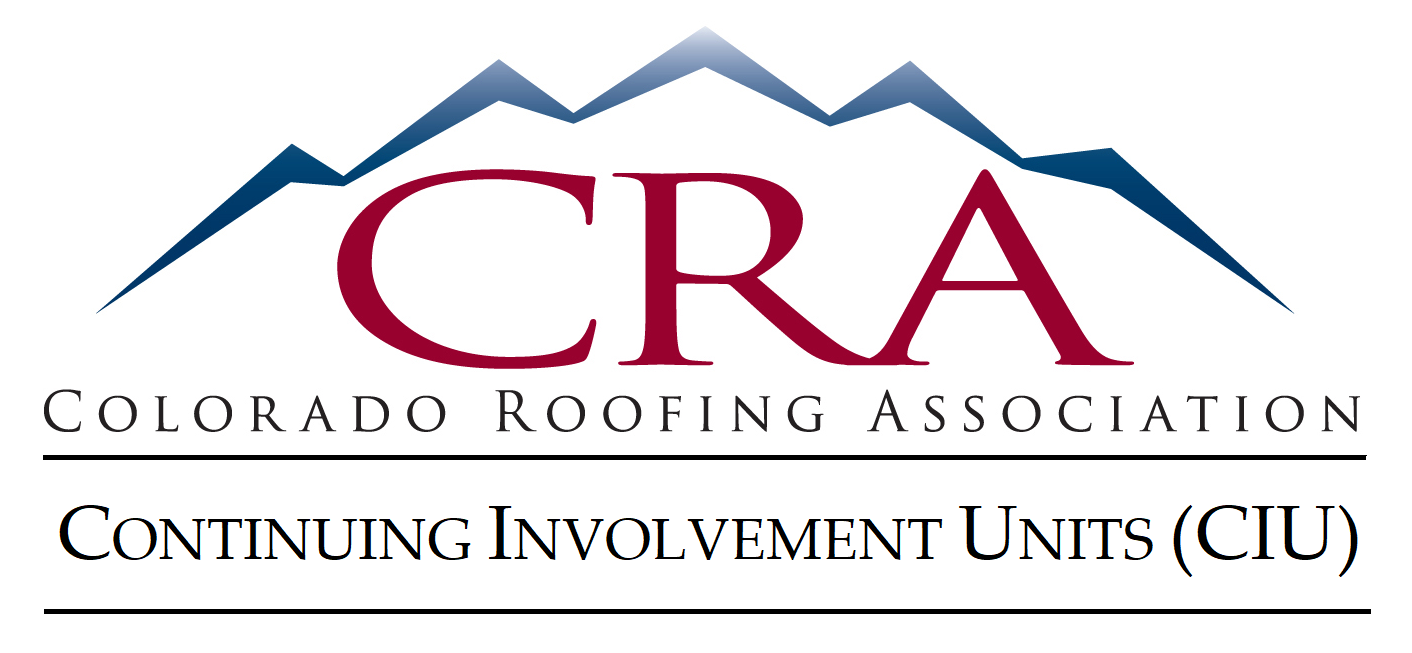 Reminder | Mandatory CIU Requirement
The CRA Board of Directors would like to share a friendly reminder with all our contractor members on the mandatory
CIU requirement you must meet by Dec 31, 2021 for membership renewal in 2022.
What are CIUs? The CRA Board continually looks for ways to strengthen the value and benefits of being a part of the CRA. Education is one of our core values and the Board feels education is highly important to advancing and improving our profession. That is why we implemented the Continuing Involvement Requirement for Members (CIUs) at the beginning of 2017. We would like to see our entire membership get more involved and to participate in the many association activities provided throughout each year.
We have made it very simple to earn the 8 required CIU credits. The requirement is per company not per person. Please click the links below to search your company to check your current CIUs for 2021 (located in your company profile on the membership directory) and for our informational CIU flyer on how to earn your CIUs.
Last, below is a link to our Event Calendar. We have several opportunities the rest of this Fall to help you reach the required CIUs by Dec 31, 2021. (Calendar Note: On some events, please be sure to save the date on your calendar if registration is not open yet and look for chances to sign-up in the monthly newsletters or a future event specific email announcement).
COLORADO LEGISLATIVE WATCH

November Election
Election Day is November 2! We are in an off-year, so no major hoopla and candidates like last November. Voter turn-out is usually lower in odd years; don't let your neighbors be the ones to decide for you. Here are the statewide initiatives and we highly recommend you educate yourselves on any local city and county ballot issues where you live.
Constitutional Amendment
(Require 55% approval because it adds language to the state constitution.)
Statewide Propositions
Your Voice. Your Vote. Your Power! Vote to make an impact on the issues you care about.

Remember to mail ballots early or drop at designated drop-off locations by 7:00 pm on Nov 2nd.
Thanks, and please reach out if you are aware of future legislation slated for 2022 that needs to be shared with the membership.
Jeff Johnston
The Roofing Company
Gov't Relations Committee Chair
CODE NOTICES & UPDATES

This month's Building Code updates/notices:
We have a few updates for you this month:
Have you heard of any upcoming building code changes with any of the municipalities you work with? Please share them with us by emailing the BC&S Committee via Debbie at debbie@coloradoroofing.org.
---
GET YOUR FREE ROOFING CODE REPORTS
This is a valuable member benefit. Simply sign into your CRA member portal to receive instant access to free reports that hold the most valuable address specific building codes for roofers.

Ready to get started? Click below to pull your first report!
* If you don't know your CRA login, click here for instructions on how to activate/create your account.
** You can pull more than one report at a time, but you must return to the CRA Code page to enter each address.
SAFETY SPOTLIGHT
HOW YOUR COMPANY CAN MANAGE THE VACCINE MANDATE
Courtesy of: Cotney Attorneys & Consultants
The COVID-19 pandemic has presented the world with a host of challenges—from security measures to supply shortages to debates about personal freedom. And now, as President Biden has issued a directive related to vaccine mandates, the questions and arguments continue. How can your company comply and still accommodate your workers?
About the Mandate
President Biden has tasked the Occupational Safety and Health Administration (OSHA) with issuing a vaccine rule for companies with 100 or more employees, requiring workers to be vaccinated or be tested weekly. Such a rule will have an impact on millions and millions of U.S. workers. To guide this requirement, OSHA will issue an emergency temporary standard (ETS), and employers that do not comply could be charged fines of $14,000 per violation. OSHA's rule is expected to include providing paid time off for employees to be vaccinated and recover from any side effects. Employees who refuse vaccination must submit to weekly testing and may have to pay for that cost.
Beyond this private-sector directive, all federal contractors and employees are required to be vaccinated. This mandate will affect construction, as well as many other industries. It will also impact millions of healthcare professionals working in medical facilities funded by Medicare and Medicaid.
How You Can Respond
Before this announcement, companies of all sizes were struggling with how to handle vaccine requirements at work. Some issued their own mandates, but many others offered encouragement and incentives, while respecting personal decisions. And still others had begun exploring the idea of adding surcharges to medical insurance premiums for unvaccinated employees.
NATIONAL NEWS FROM NRCA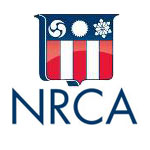 National Update: Worth sharing …
NRCA leadership arrives in Washington, D.C., to discuss supply chain disruptions
Oct 14 - NRCA CEO Reid Ribble, NRCA Chairman of the Board Rod Petrick and NRCA Chairman of the Board-Elect Kyle Thomas will lead meetings this week with senior officials at the Department of Commerce and the Environmental Protection Agency to discuss supply chain challenges within the roofing industry. These meetings are the result of an appeal to President Biden's administration for assistance with increasing the speed and capacity at U.S. ports, a swift restart of production located in disaster areas and other assistance that may be identified within individual agencies and the president's newly created Supply Chain Disruptions Task Force.
Can you believe this happened?
On Oct. 12, 197 members of the House of Representatives registered to vote by proxy to raise the debt ceiling. This means 45.6% of members certified in writing they were "unable to physically attend proceedings in the House Chamber due to the ongoing public health emergency." You can track active proxy voting to see what your representative does in real time. The Senate does not allow proxy voting.
Legislative highlight: Promoting Opportunities in Skilled Trades Act
In August, with the endorsement of NRCA, Reps. Lisa McClain (R-Mich.) and Chrissy Houlahan (D-Pa.) introduced the bipartisan Promoting Opportunities in Skilled Trades Act, which would allow for existing funding through the Perkins Grant program to promote skilled trades programs to prospective employees and students. This important legislation will help provide increased visibility for skilled trades and educate people regarding these family-sustaining careers.
Deep dive: Keeping your taxes low by protecting the 199A business deduction
Did you know about 75% of NRCA members are incorporated as pass-through entities and can take advantage of the 199A qualified business income tax deduction that passed as part of the Tax Cuts and Jobs Act of 2017? NRCA continues to advocate for making this 20% deduction permanent by supporting the bipartisan Main Street Tax Certainty Act. This deduction means more resources to grow your business and spend on retention and recruitment for a skilled workforce.
Unfortunately, some members of Congress believe this deduction should be eliminated for many businesses. Sen. Ron Wyden (D-Ore.) has introduced legislation to phase out this deduction for income exceeding $400,000, and various House proposals contain similar language, including a draconian change to taxes for businesses held in trusts. Notably, these changes were not included in the White House's initial proposals, but administration officials have declared everything is on the table.
This deduction was enacted in 2017 in an attempt to provide parity to the rate reductions C Corporations received in the law. Experts report [https://s-corp.org/2021/09/neal-draft-targets-main-street/] current proposals in Congress place a C Corporation's rate at 26.5% and a pass-through entity or small-business rate at 46.4%. NRCA has joined dozens of meetings with key legislators to ensure pro-growth tax policy for its members, and you can help by sending a letter to your member of Congress opposing these harmful tax increases using the NRCA Action Alert: Urge your members of Congress to stand strong and oppose historic tax hikes.
Source: NRCA.NET
MEMBER BENEFITS & TOOLS
This month's highlighted member benefits and tools
ADVISORY NOTICE: Roofing Contractors Must Not Act as Public Adjusters – Check Your Contract Language
The CRA Board of Directors has issued an advisory with additional information and details about these public adjuster clauses we have seen being used in Colorado that basically state that the roofing contractor may negotiate or act as a public adjuster on behalf of the owner. This is against Colorado's Residential Roofing Law (SB38) and it is required that you must be a licensed public adjuster before you take on this role. Click here to view the advisory.
Concerning Ladder Liability. Help us in educating consumers and concerned citizens about the liability and risks involved with unattended ladders set for inspectors.
CRA Safety Group Workers' Comp Program. Receive a 4%-upfront discount, group or individual loss history dividend calculation and much, much more. Members of the program automatically belong to the CRA Safety Group whose focus is on continuing safety education and training and improving safety in the roofing community. In partnership with Moody Insurance Agency and Pinnacol Assurance. Call Kim Burkhardt. at 303-824-6600 to receive additional information regarding this program.
RoofersCoffeeShop Free Classified Ad. RoofersCoffeeShop is the premier networking site in the roofing industry, helping contractors find information, materials, services, tools, labor and training in one place. Share ideas and stories in our RCS Forum, and visit their classified ads section to sell and find items and get help. Use promo code CRA for your FREE classified ad.
Colorado Contractors Legislative Advocacy Coalition - CRA partners with several other construction associations to make our voices heard as joint members of the Colorado Contractors Coalition. Together we have successfully passed legislation including payment reform (public and private to 5%), bonding requirements, pro-rata liability and construction defect reform policies. Check out the CCC website for more information and to keep up with our CURRENT advocacy efforts.
---
Delivery of the E-Newsletter to Your Inbox
To guarantee delivery of the newsletter to your e-mail inbox each month, we ask that you add Debbie Hathorne to your address book using the following email: debbie@coloradoroofing.org. By adding this address to your contact list, we hope to avoid spam blockers/junk mail folders and ensure your receipt of the CRA newsletter in your inbox each month. Thank you.
---
© 2005-2021- Colorado Roofing Association