Rob McReynolds Raise the Roof Fund established to honor 2013 CRA Lifetime Winner
Date posted
September 20, 2019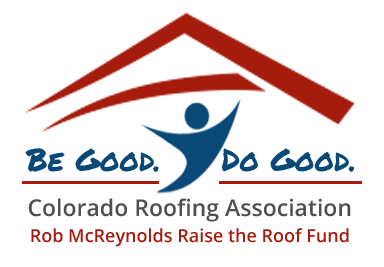 The Colorado Roofing Association announced today the creation of the Rob McReynolds Raise the Roof Fund in honor of our 2013 Lifetime Achievement honoree, who died Tuesday after a graceful, life ending battle with Non Hodgkin's Lymphoma.
Rob's memorial service will be held Friday September 27 at 10:00 am at St. Joan of Arc Catholic Church in Arvada, Co. The family asks that in lieu of flowers for the memorial service to please consider a donation to the raise the roof fund.
Donations to the Rob McReynolds Raise the Roof charity fund will pay in whole or in part for a deserving homeowner or non-profit in need of a roof each year.
Rob had one of the biggest hearts – for his family, for his faith, for his community and for the roofing industry! Rob always referred to the CRA as a family and we want to make sure this family member is not forgotten. If ever grief gets louder than the gratitude for his life well-lived, all in sorrow will remember Rob's rallying cry: BE GOOD. BE REALLY GOOD.
In establishing this fund, the Colorado Roofing Association wishes to honor his memory and the lasting impression he has made on us and the roofing industry.
RELATED: Rob McReynolds, 1959-2019