October 2019 Newsletter
Date posted
October 18, 2019
PRESIDENT'S MESSAGE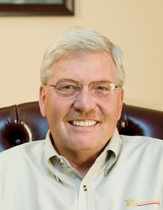 Greetings to everyone,
Here it is the middle of October and I'm just getting the newsletter out. I have no excuses. I am buried but so are all of you. I will do better in the coming months.
We had the CRA Sporting Clay shoot on Friday Oct 11th and once again it was a huge success with the committee selling out everything. It's always great to see all of you out there having fun, catching up and making fun of each other's shooting scores. We even had a squad of sharp shooters driving around a souped-up off-road buggy. It seems you can count on the roofing industry to still surprise me after all these years. Thank you again to all our members and event sponsors.
CRA still has a lot planned for this fall/winter and some great opportunities for those of you who have not met your CIU requirement for 2019 yet. We have an educational pinpoint on "Winning the War for Talent" on October 24, a membership lunch on Nov 14th, the Top Golf joint fundraiser on Nov 21st, fall Training Center classes are starting up and so much more. Keep an eye out for emails announcing all of these and find more information on the CRA website event calendar page.
On to my main roofing subject for this month. We have had several complaints from consumers stating that some roofing companies looking at hail damage claims are refusing to give out proposals and only want the consumer to hand over their insurance adjuster roof report so they can copy what the claim will pay and match the insurance companies scope of work. This practice is first unethical and second it is treading into SB-38 territory. If everyone recalls SB-38 legislation does not allow roofing companies to enter into agreements or be involved in negotiating with insurance companies regarding a claim. Once you have turned in your proposal, then you may ask the homeowner to review the adjustors report to make sure they have covered the code requirements for that area.
The last item is that everyone knows we lost a dear friend, colleague, leader in our industry and all around a good person in Rob McReynolds. I had known Rob for about 15 years and have known Rich his brother for 35 years. Rob has done so much for all of us that the CRA has put together the Raise the Roof Fund to help celebrate Rob's legacy that he has given. This fund will be used to help people in need with roof repairs or roof replacements they can't afford. If you have already donated, thank you so much. If you have not, please donate so we can keep Rob's legacy alive and continue his mission of helping people in need.
Jeff Johnston
The Roofing Company
CRA President
---
A BIG THANK YOU to our 2019 Sponsors!
| | |
| --- | --- |
| 2019 Industry Leader Sponsors | |
| A to Z Roofing | Front Range Roofing Systems |
| ABC Supply Co. | GAF Materials |
| Academy Roofing, Inc. | GCP Applied Technologies |
| Advanced Roofing Technologies | Gulfeagle Supply |
| American Roofing Supply | Horn Brothers Roofing, Inc. |
| APOC | Interstate Roofing |
| Arapahoe Roofing & Sheet Metal | Johns Manville |
| Architectural Sheet Metal & Panels | K & P Roofing LLC |
| B & M Roofing of Colorado | Malarkey Roofing Products |
| Beacon Roofing Supply | Moody Insurance Agency |
| Black Roofing, Inc. | Owens Corning |
| Boral Roofing | Pinnacol Assurance |
| Boulder Roofing, Inc. | Premium Panels |
| CertainTeed | SPEC Building Materials |
| Daly & Black P.C. | Supreme Roofing Done Right, LLC |
| Elite Roofing | Tamko Building Products |
| Elite Roofing Supply - CO, LLC | Tecta America - Colorado |
| Flatiron Steel | The Roofing Company |
| Flynn BEC LP | |
| 2019 Silver Sponsors | |
| Alpine Roofing Co., Inc. | Schafer and Company |
| Cleasby Manufacturing | Sheffield Metals |
| F-Wave | Superoofs |
| RTP Roofing Co. | |
EVENT ANNOUNCEMENTS
Winning the War for Talent
PINPOINT SEMINAR | WEDNESDAY, OCTOBER 24, 2019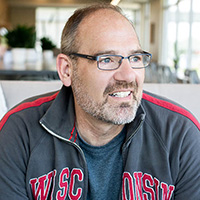 When it comes to labor and workforce issues, both residential and commercial roofing contractors continue to voice frustration with the increasing costs of finding and keeping quality people.
For the first time since WW II, the current lack of available workforce in the US is the single greatest threat to the growth and expansion for roofing contractors and all American businesses alike. It is a mathematical certainty that there will not be enough available talent to fill all of the needs of employers over the next decade.
In this interactive and information packed session, Chris Czarnik will explain the two reasons organizations struggle for talent, how to identify which of those are your core issue - and then give you solid, actionable steps on how to go back to work TOMORROW and start solving the problem!
There will be winners and losers in this "War for Talent." This talk will focus on proven systematic strategies that companies can use to make sure they are well staffed with people that will allow their organization to grow and thrive.
And, you'll get your own copy of Chris's Winning the War on talent book.
You WILL NOT want to miss this low-cost opportunity to gain valuable knowledge for you and your business!
Thursday, OCTOBER 24, 2019

The Denver Mart – Forum #1

451 E. 58th Ave (I-25 & 58th Ave)

1 pm to 4 pm

Cost: $25/per member and $50/non-member
Register to attend, by clicking on the "Register Now" link below.
(CRA Member CIU's = 4 per person)
---
Top Golf Legislative Fundraiser
Thursday, November 21, 2019 | Top Golf Thornton

Please join us on Nov 21 at the "Drive for the Stars Golf Tournament" – a joint fundraising event by the Colorado Contractors Coalition (ASAC, CRA, NUCA and RMSCA).
Member participation in the 2018 event secured a victory for CCC in 2019 with the passage of SB138-Bond Requirements For Public Projects using Private Financing. Help us continue this success as we work to protect and advocate for roofers and other subcontractors in 2020.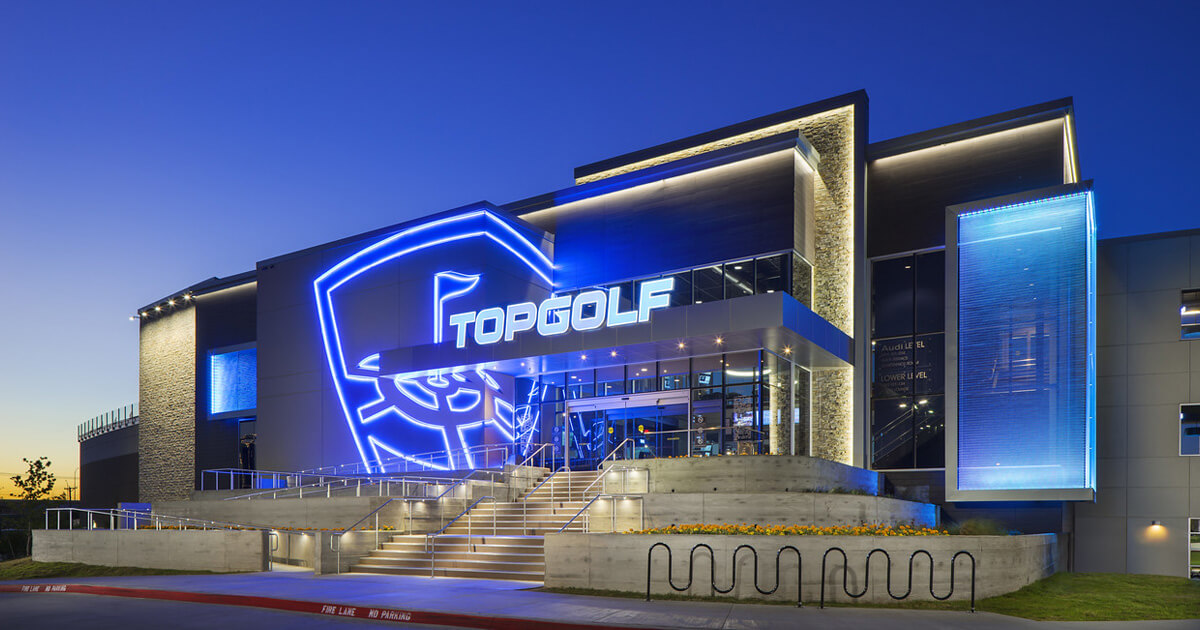 Plan on bringing your co-workers, industry associates or even friends and family to TopGolf for a state-of the art golfing experience for a good cause. Your participation will help us raise money for our legislative efforts in 2020 – funding a lobbyist, legislator and industry communication and participation in industry coalitions and organizations.
For those of you who didn't want to make the drive south for past events... this Fall we are headed to the brand new Top Golf location in Thornton. We hope to see you there.
Register to attend, by clicking on the "Register Now" link below.
(CRA Member CIU's = 1 per person)
Are you interested in being a Sponsoring? Sign Only, Food and Bay Sponsorships are available. Use the registration button above for more information and pricing.
---
---
Click here to view the full 2019 Event Calendar – calendar includes additional event dates, member luncheons, pinpoint seminars, Training Center courses, etc.
EVENT RECAP & PHOTO GALLERY
CRA Sporting Clay Tournament | Event RECAP | Friday, October 11, 2019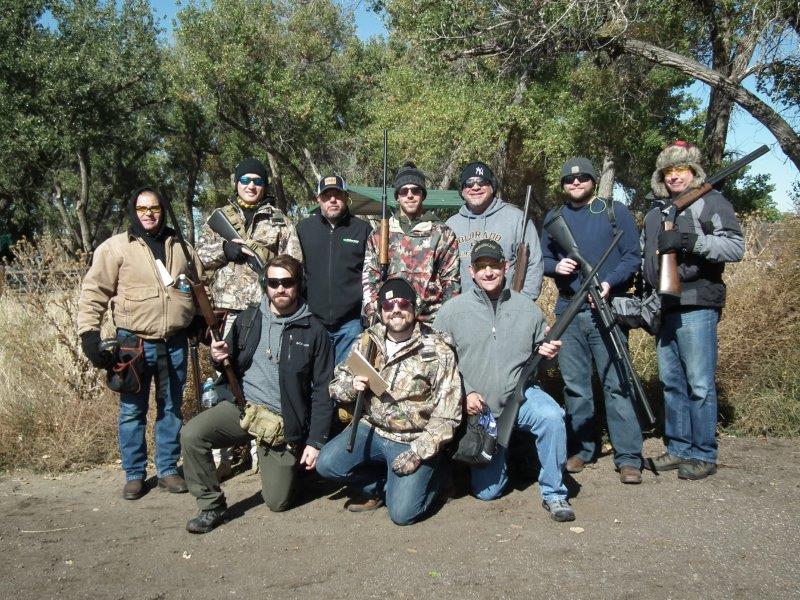 CRA's 6th Annual Tournament was a huge success! A little chilly but Colorado's sun provided clear skies and plenty of sun rays to make it feel warmer than it was. We had over 210 shooters who took time out of their busy Fall season to enjoy some time off of work for a day of camaraderie and to test their shooting skills and abilities. We want to especially thank and acknowledge our participating members for being considerate and mindful of others throughout the course and for staying SAFE!! Members were treated to a delicious BBQ lunch followed by prize give-a-ways, the announcement of the tournament 1st, 2nd and 3rd place teams and our top two individual men and women shooters.
Squad Winners:

1st Place | Interstate Roofing Squad 7A | Randy Aldredge, Bruce Hoger, Terry Findley, Mark Findley & Les Robinson.

2nd Place | Front Range Seamless Gutters Squad 5C | Jeff Blackwell, Jeremy Eskew, Travis Haselbush and Dalton Smith.

3rd Place | Drexel/Front Range Seamless Gutters Squad 2C | Ken McLauchlan, Dean Smith, Joe Laydon, Brandon Oashiem and Derek Simeon

Individual Winners:

Top Men Shooter | 1st Place | Randy Aldredge, Interstate Roofing

Top Men Shooter | 2nd Place | Bruce Hoger, IInterstate Roofing

Top Women Shooter | 1st Place | Cindy Heydinger, Advanced Roofing Technologies

Top Women Shooter | 2nd Place | Kate Kubick, American Heritage Restoration
Because we were able to expand the field size, the tournament made over $40,000 and directly benefits our association by allowing us to do a better job of educating Colorado consumers on making informed decisions about replacing their roof and selecting the right professional roofing contractor. Our fundraising efforts would not be possible without the support of our participating members and station, breakfast and lunch sponsors. A BIG THANKS to our Sporting Clay Committee members for organizing such a great event – Mark Bellitt, Arapahoe Roofing; Jenni Kelly, Taking a Short Break Co, Inc., Mike Kelly, American Heritage; Michael Baker, TAMKO Building Products, Ken McLauchlan, Drexel Metals and Jeremy Wangerow, Advanced Roofing Technologies. Congratulations and thank you to everyone for joining us in the cold and making it a fun, successful day!
ITEMS OF NOTE

CRA Board of Directors – Call for Nominations
CRA's Nominating Committee is looking for qualified candidates to serve on CRA's Board of Directors for terms beginning January 1, 2020. If you are interested in serving on the Board and would like to contribute to the successful direction of the CRA, please consider seeking election or nominating someone to the Board. Board elections will be held at the November 14 Membership Lunch.
Interested parties should email Debbie Hathorne at the CRA Office, call 303-484-0549 or by filling out and returning the nomination form.
2020 Board of Directors Nomination Form.
---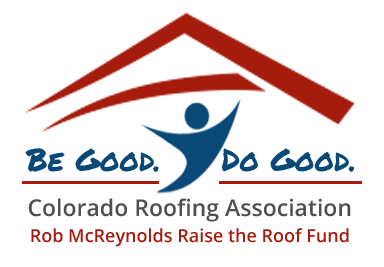 Rob McReynolds Raise the Roof Fund established to honor 2013 CRA Lifetime Winner
The Colorado Roofing Association announced today the creation of the Rob McReynolds Raise the Roof Fund in honor of our 2013 Lifetime Achievement honoree, who died Tuesday after a graceful, life ending battle with Non- Hodgkin's Lymphoma.
Rob's memorial service was held Friday September 27 at 10:00 am at St. Joan of Arc Catholic Church in Arvada, Co. The family asks that in lieu of flowers for the memorial service to please consider a donation to the raise the roof fund.
Donations to the Rob McReynolds Raise the Roof charity fund will pay in whole or in part for a deserving homeowner or non-profit in need of a roof each year.
Rob had one of the biggest hearts – for his family, for his faith, for his community and for the roofing industry! Rob always referred to the CRA as a family and we want to make sure this family member is not forgotten. If ever grief gets louder than the gratitude for his life well-lived, all in sorrow will remember Rob's rallying cry: BE GOOD. BE REALLY GOOD.
In establishing this fund, the Colorado Roofing Association wishes to honor his memory and the lasting impression he has made on us and the roofing industry.
*If you wish to make a donation via check: Please make out to Colorado Roofing Association with "Raise the Roof Fund" in the memo section and mail to: CRA, PO Box 740550, Denver CO 80006-0550.
RELATED: Rob McReynolds, 1959-2019
CODE NOTICES & UPDATES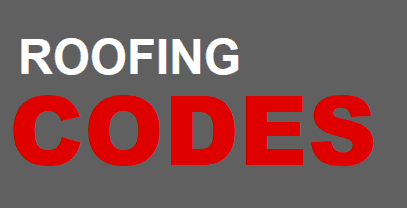 The following city and/or counties have made updates/announcements this past month.
ARAPAHOE COUNTY | Roofing handout revised as of 09.04.19 - Here are two important items that we want to point out that have changed:
If damage exceeds more thAn 25% of a roof surface area, the entire roof is to be replaced.

This is the first time we have seen a Building official use R104.9.1 about used material and the Building official not allowing us to use harvested or salvage roofing tiles, with a few exceptions.
CITY OF FT. COLLINS | Just a reminder that the City of Ft. Collins Building Department has made the most changes to their roofing requirements this year. Be sure to review their codes before starting any project.
DOUGLAS COUNTY | 2018-I Code Adoption - Douglas County Building staff is preparing to adopt the 2018 International Building, Residential, Plumbing, Mechanical, Fuel Gas, Energy Conservation and Fire Codes with amendments. The proposed codes are scheduled to be heard by the Douglas County Board of Commissioners on Nov. 12, 2019, and if approved would become effective Jan. 1, 2020.
TOWN OF MILLIKEN | 2018-I Code Adoption - The Town of Milliken and ProCode is requesting that the Town Board adopt the 2018 I-Code. If approved the code would take effect on January 1, 2020.
SUMMIT COUNTY | 2018-I Code Adoption - The Summit County Building Department will be adopting the 2018 International Code Council (ICC) code series with amendments, effective January 1, 2020.
---
One Click Codes replaces CRA Code Guideline Page

One Click Code reports include...
Free unlimited access to roofing reports as CRA members
Address specific code information
High Level Roofing Code Information (controlling municipality, code enforcement, roof design criteria -- ice & water, drip edge, valley liner, elevation, etc. -- IRC, IBC and IECC codes and permit requirements)
Simply sign into your CRA member portal and receive instant access to free reports that hold the most valuable address specific building codes for roofers.
Ready to get started? Click below to pull your first report!
If you don't know your CRA login, click here for instructions on how to activate/create your account.
---
Have you heard of any upcoming building code changes with any of the municipalities you work with? Please share them with us by emailing the BC&S Committee via Debbie at debbie@coloradoroofing.org.
The CRA Building Code & Standards Committee is tasked to represent our members in code, inspection and enforcement issues related to the roofing industry and to facilitate improved communication between the roofing industry and Colorado Building Departments and Code Officials. Through the Code Guidelines on the CRA Website and in this monthly column, committee members share Building Department news and updates.
FRIENDLY REMINDER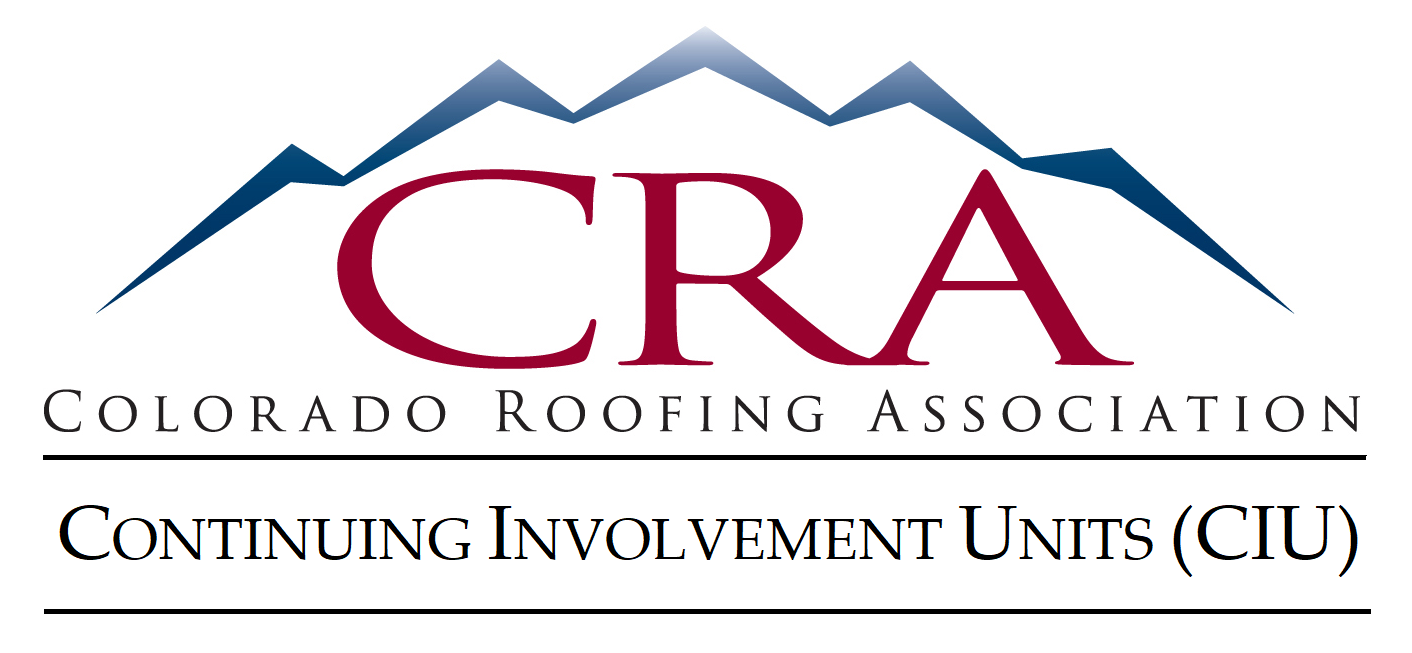 Reminder | Mandatory CIU Requirement
The CRA Board of Directors would like to share a friendly reminder with all our contractor members on the mandatory
CIU requirement you must meet by Dec 31, 2019 for membership renewal in 2020.
What are CIUs? The CRA Board continually looks for ways to strengthen the value and benefits of being a part of the CRA. Education is one of our core values and the Board feels education is highly important to advancing and improving our profession. That is why we implemented the Continuing Involvement Requirement for Members (CIUs) at the beginning of 2017. We would like to see our entire membership get more involved and to participate in the many association activities provided throughout each year.
We have made it very simple to earn the 8 required CIU credits. The requirement is per company not per person. Please click the links below to search your company to check your current CIUs for 2019 (located in your company profile on the membership directory) and for our informational CIU flyer on how to earn your CIUs.
Last, below is a link to our Event Calendar. We have several opportunities the rest of this Fall to help you reach the required CIUs by Dec 31, 2019. (Calendar Note: On some events, please be sure to save the date on your calendar if registration is not open yet and look for chances to sign-up in the monthly newsletters or a future event specific email announcement).
COLORADO LEGISLATIVE WATCH

Colorado Contractors Coalition Hires New Lobbyist
The Colorado Roofing Association (CRA) in coalition with American Subcontractors Association of Colorado (ASAC), National Utility Contractors Association Colorado (NUCA) and Rocky Mountain Steel Construction Association (RMSCA) are pleased to announce that they have retained the lobbying services of Valdez Public Affairs LLC and Amber Valdez, Partner effective October 1, 2019.
Valdez Public Affairs, LLC brings extensive experience as political advisors and consultants to a variety of clients. They work smarter to make the complex simple and are driven by the communities and businesses they represent. Valdez Public Affairs is bound by innovation and tradition, and they continue to redefine the way they approach policy change, advocacy, lobbying, and communication.
Amber Valdez is a partner of Valdez Public Affairs, LLC and has worked with the Colorado General Assembly for over thirteen years. In addition to her valuable relationship with members of the legislature, Ms. Valdez initially concentrated on building rapport with the newer members of the General Assembly who have now grown into leadership positions, this has earned her a stellar reputation with members of the General Assembly and her colleagues in the lobbying corps for her trustworthiness, reliability and integrity.
The Colorado Contractors Coalition (CCC) is a partnership of the American Subcontractors Association of Colorado (ASAC), Colorado Roofing Association (CRA), National Utility Contractors Association Colorado (NUCA) and Rocky Mountain Steel Construction Association (RMSCA).
CCC was formed in 2017 to influence state and local policy makers to support public policy that provides for the improvement and betterment of the contractor business community. And, to communicate and make clear the legislative priorities affecting construction contractors, trade associations and the business community at large.
---
Top Golf Legislative Fundraiser | Thursday, November 21, 2019
Please join us on Nov 21 at the "Drive for the Stars Golf Tournament" – a joint fundraising event by the Colorado Contractors Coalition (ASAC, CRA, NUCA and RMSCA) at Top Golf Thornton at 4pm. More information or to register.
SAFETY SPOTLIGHT
CRA Sponsored OSHA 10-Hour Training | Dec 5-6, 2019
Do you or your employees need an OSHA 10 Card?

Is your OSHA 10 Card over 3 to 5 years old, then it's time for a new one!
Standards are constantly changing and it good to keep up-to-date.
In partnership with Pinnacol Assurance, CRA has scheduled an OSHA 10-Hour Training on Dec 5-6, 2019. The Member cost is only $50.00. You can't beat this price for a day and ½ course with food!! Topics Include: Occupational Safety and Health Act Overview, Materials Handling, Personal Protective Equipment, Fall Protection, Electrical Safety, Health and hazard communication, Hand and power tools, Stair and ladder safety, Scaffold safety and Excavation and trenching safety. Upon successful completion of this course participants will receive an OSHA Construction Safety Health 10-Hour Card.
Class registrations will be taken on a first come first serve basis. Class will hold 40 – limit 4 per company.
Member CIU's = 4 per person
CRA TRAINING CENTER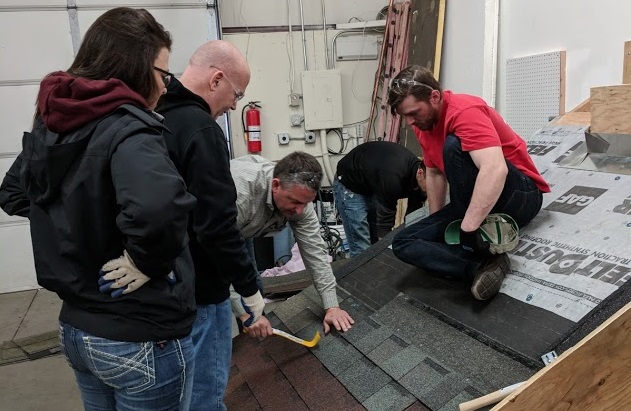 FALL Training Classes Begin:
Online Enrollment now open for the following training courses. Space is limited; be sure to sign up now!
Starting Oct 30th – INTRODUCTION TO ROOFING: Our Introduction to Roofing class will expose students to the basics of roofing and teach them what they are doing, why they are doing it and give them an understanding that roofing can lead to several career paths within the industry. 6-day course.
Member CIU's = 8 per person.
NATIONAL NEWS FROM NRCA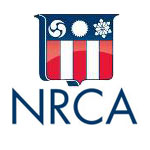 National Update: Worth sharing …
October 2019 Advocacy Update
Source: NRCA.NET
MEMBER BENEFITS & TOOLS
This month's highlighted member benefits and tools
ADVISORY NOTICE: Roofing Contractors Must Not Act as Public Adjusters – Check Your Contract Language
The CRA Board of Directors has issued an advisory with additional information and details about these public adjuster clauses we have seen being used in Colorado that basically state that the roofing contractor may negotiate or act as a public adjuster on behalf of the owner. This is against Colorado's Residential Roofing Law (SB38) and it is required that you must be a licensed public adjuster before you take on this role. Click here to view the advisory.
Concerning Ladder Liability. Help us in educating consumers and concerned citizens about the liability and risks involved with unattended ladders set for inspectors.
CRA Safety Group Workers' Comp Program. Receive a 4%-upfront discount, group or individual loss history dividend calculation and much, much more. Members of the program automatically belong to the CRA Safety Group whose focus is on continuing safety education and training and improving safety in the roofing community. In partnership with Moody Insurance Agency and Pinnacol Assurance. Call Kim Burkhardt. at 303-824-6600 to receive additional information regarding this program.
---
Delivery of the E-Newsletter to Your Inbox
To guarantee delivery of the newsletter to your e-mail inbox each month, we ask that you add Debbie Hathorne to your address book using the following email: debbie@coloradoroofing.org. By adding this address to your contact list, we hope to avoid spam blockers/junk mail folders and ensure your receipt of the CRA newsletter in your inbox each month. Thank you.
---
© 2005-2019 - Colorado Roofing Association