September 2019 Newsletter
Date posted
September 12, 2019
PRESIDENT'S MESSAGE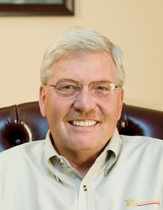 Greetings to everyone,
Well it's September and summer was a mere blur in my foggy memory. September is the real start of roofing season for us and most roofers in this state. The general contractors are behind because their earlier sub-contractors didn't stay on schedule so the later sub-contractors including their roofers need to make that time up. The homeowners are no better; they start calling and yelling because they waited until the last minute to get their roofs repaired or re-roofed. Does this sound familiar? Fall is not my favorite time of year because it is a mad rush to the finish line called WINTER!
On to my monthly roofing topic. CRA has a Government Relations Committee which I Chair along with Danielle Maya who is with Cotney Construction Law and Debbie Hathorne our Executive Director. A few years ago, the Colorado Contractors Coalition was formed and CRA was invited to partner with several other associations in order to protect and advocate for roofers and other subcontractors as a united group. Our mission is to track legislation throughout the state of Colorado and either support or challenge any legislation that either helps our members or hurts our industry. This group generally meets once a month. Coalition members include: American Subcontractor Association of Colorado (ASAC), Colorado Roofing Association (CRA), National Utility Contractors Association-Colorado Chapter (NUCA) and the Rocky Mountain Steel Construction Association (RMSCA). In addition to these coalition members, our group has worked closely with contractors from both the drywall and surety industries as well as communication/collaboration with larger association such as ABC, AGC, HBA, and the Building Jobs4Colorado Coalition (BJ4C) as necessary.
In addition to tracking bills each legislative session, our group has also drafted legislation, worked with key stakeholders, acquired bill sponsors and worked together to get our legislation passed with the help of our shared lobbyist. This is a daunting task which generally takes a full year or more to get accomplished. Our most recent legislation, SB19-138, was to mandate that all P-3 projects in this state have bonding requirements for all parties. The legislation was defeated two years ago, but we continued to persevere and were successful in getting SB19-138 passed this last legislative session. It was signed by Governor Polis in April and went into effect in August. This is a great achievement for our coalition and will protect all subcontractors working on P-3 projects. (See my "Colorado Legislative Watch" section in the newsletter below for more details on this legislation.)
Moving forward, our coalition is currently discussing retainage legislation. It is something we have tried for in the past and would like to see changed. Our ideal goal would be to have retainage in the private sector hold 5% retainage on all work through a project. This would be a big savior for all sub-contractors and brings me to my final request. This process not only takes time and effort by coalition members, but also entails money! Funding is needed for a lobbyist, legislators and industry communication as well as participation and/or membership fees in other industry coalitions, organizations and legislative events.
Each year, our group hosts one or two joint fundraising events. On November 21, we are having a Top Golf Fundraiser at the new Thornton location. I'm asking our CRA members to please attend. This fundraiser needs to be successful in raising funds. The proceeds from this will go to the Colorado Contractors Coalition to help fund legislative efforts for this year. If we get the funding raised and are successful, we hope to help our members 'get their money out of their projects' quickly and efficiently.
Registration for the Top Golf Fundraising event is already open. Click here to sign up.
Thanks for all your help in supporting our efforts to protect and advocate for roofers!
Last, CRA has a lot planned for this fall/winter and some great opportunities for those of you who have not met your CIU requirement for 2019 yet. We have a luncheon you don't want to miss on Sept 26 featuring "Drones in Roofing" and on October 11 we hold our Fall Sporting Clay Tournament followed by an educational pinpoint on "Winning the War for Talent" on October 24. Check out the details below.
Until next month...
Jeff Johnston
The Roofing Company
CRA President
---
A BIG THANK YOU to our 2019 Sponsors!
| | |
| --- | --- |
| 2019 Industry Leader Sponsors | |
| A to Z Roofing | Front Range Roofing Systems |
| ABC Supply Co. | GAF Materials |
| Academy Roofing, Inc. | GCP Applied Technologies |
| Advanced Roofing Technologies | Gulfeagle Supply |
| American Roofing Supply | Horn Brothers Roofing, Inc. |
| APOC | Interstate Roofing |
| Arapahoe Roofing & Sheet Metal | Johns Manville |
| Architectural Sheet Metal & Panels | K & P Roofing LLC |
| B & M Roofing of Colorado | Malarkey Roofing Products |
| Beacon Roofing Supply | Moody Insurance Agency |
| Black Roofing, Inc. | Owens Corning |
| Boral Roofing | Pinnacol Assurance |
| Boulder Roofing, Inc. | Premium Panels |
| CertainTeed | SPEC Building Materials |
| Daly & Black P.C. | Supreme Roofing Done Right, LLC |
| Elite Roofing | Tamko Building Products |
| Elite Roofing Supply - CO, LLC | Tecta America - Colorado |
| Flatiron Steel | The Roofing Company |
| Flynn BEC LP | |
| 2019 Silver Sponsors | |
| Alpine Roofing Co., Inc. | Schafer and Company |
| Cleasby Manufacturing | Sheffield Metals |
| F-Wave | Superoofs |
| RTP Roofing Co. | |
FRIENDLY REMINDER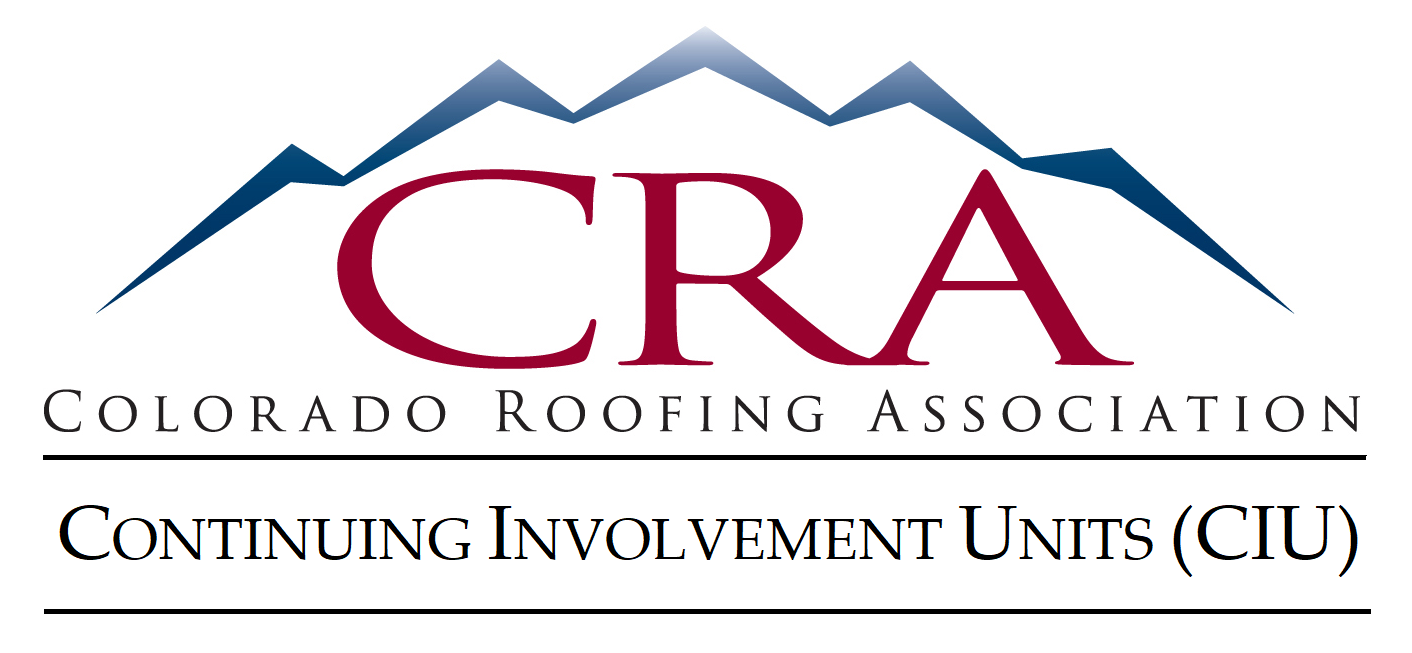 Reminder | Mandatory CIU Requirement
The CRA Board of Directors would like to share a friendly reminder with all our contractor members on the mandatory CIU requirement you must meet by Dec 31, 2019 for membership renewal in 2020.
What are CIUs? The CRA Board continually looks for ways to strengthen the value and benefits of being a part of the CRA. Education is one of our core values and the Board feels education is highly important to advancing and improving our profession. That is why we implemented the Continuing Involvement Requirement for Members (CIUs) at the beginning of 2017. We would like to see our entire membership get more involved and to participate in the many association activities provided throughout each year.
We have made it very simple to earn the 8 required CIU credits. The requirement is per company not per person. Please click the links below to search your company to check your current CIUs for 2019 (located in your company profile on the membership directory) and for our informational CIU flyer on how to earn your CIUs.
Last, below is a link to our Event Calendar. We have several opportunities the rest of this Fall to help you reach the required CIUs by Dec 31, 2019. (Calendar Note: On some events, please be sure to save the date on your calendar if registration is not open yet and look for chances to sign-up in the monthly newsletters or a future event specific email announcement).
EVENT ANNOUNCEMENTS
Membership Lunch | Thursday, Sept 26, 2019
Topic: Are Drones Worth It? AERIAL PERSPECTIVES IN ROOFING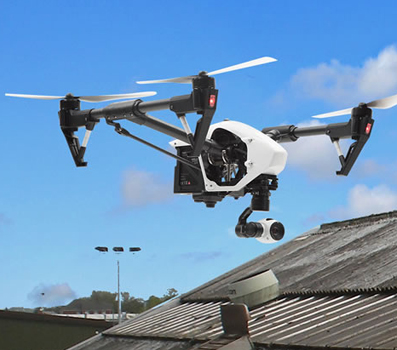 Speakers: Andrew Dean, Luke Glen, Seth Glaze of Mile High Drones
Companies are becoming more aware of the practical benefits that drones can provide for their industry. The construction and roofing industry are no exception to this. Drone photos, videos, and imagery are manipulated to scope out projects, track building progress, and provide real-time updates. The FAA is forecasting commercial drones could triple in number by 2023.
Drone "talk" is everywhere, so how does it all translate into the roofing industry?
Join the team at Mile High Drones for a candid, insider conversation about the current landscape, applications and what the future holds. Come with your questions and leave with answers.
You'll walk away knowing:
The current landscape
How to (legally) fly
The data & analysis options
Drones of the future
You WILL NOT want to miss this low-cost opportunity to gain valuable knowledge for you and your business!
Thursday, Sept 26, 2019

The Denver Mart – Forum #1

451 E. 58th Ave (I-25 & 58th Ave)

11:30 - 1:15 pm

Cost: CRA member companies get TWO FREE lunches at this meeting. There is a $20.00 fee for additional employees (3 or more) from member companies. Non-member companies can attend for $40.
Gold Lunch Sponsors:

Register to attend, by clicking on the "Register Now" link below.
(CRA Member CIU's = 2 per person)
---
CRA Sporting Clay TOURNAMENT | Friday, October 11, 2019
REGISTRATION NOW OPEN...Early Bird Deadline is Sep 15!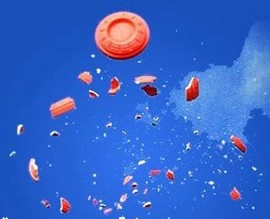 We invite both experienced and novice shooters alike to attend. Bring your colleagues, clients and friends out for a fun day of shooting and fundraising for a worthy cause. The tournament directly benefits the association and will allow us to do a better job of educating Colorado consumers on making informed decisions about replacing their roof and selecting a professional roofing contractor.
This tournament will be a 100 target clay shoot featuring 15 fully-automated stations along a cottonwood creek bottom. Registration begins at 7:30 a.m. with a start time of 9:00 a.m (practice range will be available and is included with your fee). We will once again hold a Silent Auction with several guided hunts here in Colorado. Awards will be given for the top two best shooters (men and women), the top three Squads and a grand prize raffle will go to one lucky winner!
Entry fee includes 100 birds, 10 practice rounds, backpack, eye and ear protection, breakfast, BBQ lunch and drinks.
WE ARE LOOKING FOR TOURNAMENT SPONSORS!

Station Sign Only Sponsor
Man-Your-Station Sponsor
Lunch Sponsor
Breakfast Sponsor
Door Prize Sponsors: $50 or more (gift cards preferred from Cabela's, Bass Pro, Sportsman's Warehouse, etc.) - contact Debbie Hathorne to arrange for prize donations.

All sponsors will be acknowledged prior to and throughout the event, in the CRA newsletter, all emails, on-site and the online registration page.

Thank you to the following companies that are already 2019 Tournament Sponsors!
SIGN UP TODAY! We will max the tournament at 225 shooters. All reservations are accepted on a first come first served basis. Early Bird Prices End September 15, 2019 (payment and registration must be received by this date to receive discount – no exceptions).
Register to attend, by clicking on the "Register Now" link below.
(CRA Member CIU's = 1 per person)
---
Winning the War for Talent
PINPOINT SEMINAR | WEDNESDAY, OCTOBER 24, 2019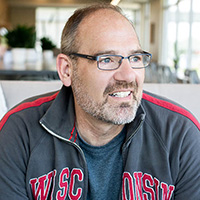 When it comes to labor and workforce issues, both residential and commercial roofing contractors continue to voice frustration with the increasing costs of finding and keeping quality people.
For the first time since WW II, the current lack of available workforce in the US is the single greatest threat to the growth and expansion for roofing contractors and all American businesses alike. It is a mathematical certainty that there will not be enough available talent to fill all of the needs of employers over the next decade.
In this interactive and information packed session, Chris Czarnik will explain the two reasons organizations struggle for talent, how to identify which of those are your core issue - and then give you solid, actionable steps on how to go back to work TOMORROW and start solving the problem!
There will be winners and losers in this "War for Talent." This talk will focus on proven systematic strategies that companies can use to make sure they are well staffed with people that will allow their organization to grow and thrive.
And, you'll get your own copy of Chris's Winning the War on talent book.
You WILL NOT want to miss this low-cost opportunity to gain valuable knowledge for you and your business!
Thursday, OCTOBER 24, 2019

The Denver Mart – Forum #1

451 E. 58th Ave (I-25 & 58th Ave)

1 pm to 4 pm

Cost: $25/per member and $50/non-member
Register to attend, by clicking on the "Register Now" link below.
(CRA Member CIU's = 4 per person)
---
Click here to view the full 2019 Event Calendar – calendar includes additional event dates, member luncheons, pinpoint seminars, Training Center courses, etc.
COLORADO LEGISLATIVE WATCH

Payment Protections on P3 Projects
In April Colorado Governor Jared Polis signed Senate Bill 138 - Bond Requirements For Public Projects Using Private Financing. SB138 secures protection to sub-tier participants on Colorado public and P3 projects. It also provides additional protections for workers, businesses and taxpayer money. CRA along with our partners in the Colorado Contractors Coalition helped to draft and pass this bill. A victory we are proud of!!
We wanted to share a recent article in Colorado Construction & Design Summer 2019 issue by Holland & Hart on how the Colorado Legislature's SB 138 is bridging the gap in payment protection for contractors, subcontractors, and material suppliers engaged on P3 projects. Click to Read more...
---
Colorado Minimum Wage Order No. 35
Something for members to keep on your radar. Colorado's minimum wage rules don't apply to farm, construction and other jobs. But that might be changing. A decades-old rule governing minimum wage means a wide swath of low-income employees don't qualify for overtime pay, lunch breaks. Click here to read full article in the Colorado Sun 8.29.19 issue.
---
Top Golf Legislative Fundraiser
Thursday, November 21, 2019 | Top Golf Thornton

Please join us on Nov 21 at the "Drive for the Stars Golf Tournament" – a joint fundraising event by the Colorado Contractors Coalition (ASAC, CRA, NUCA and RMSCA).
Member participation in the 2018 event secured a victory for CCC in 2019 with the passage of SB138-Bond Requirements For Public Projects using Private Financing. Help us continue this success as we work to protect and advocate for roofers and other subcontractors in 2020.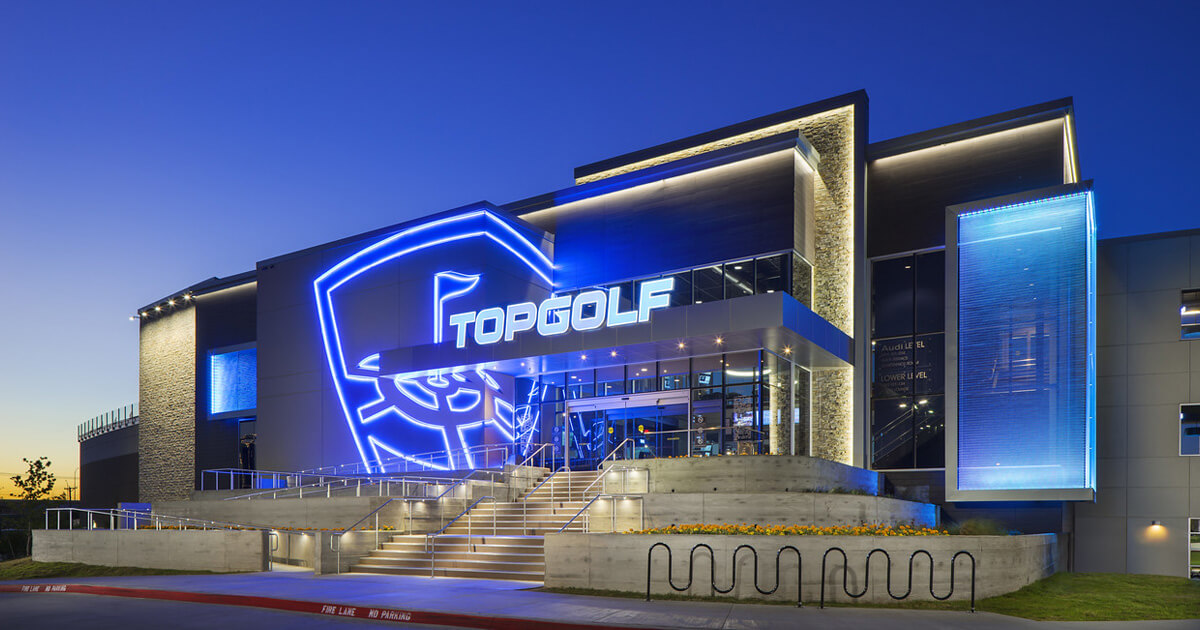 Plan on bringing your co-workers, industry associates or even friends and family to TopGolf for a state-of the art golfing experience for a good cause. Your participation will help us raise money for our legislative efforts in 2020 – funding a lobbyist, legislator and industry communication and participation in industry coalitions and organizations.
For those of you who didn't want to make the drive south for past events... this Fall we are headed to the brand new Top Golf location in Thornton. We hope to see you there.
Register to attend, by clicking on the "Register Now" link below.
(CRA Member CIU's = 1 per person)
CODE NOTICES & UPDATES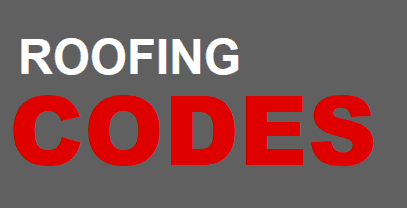 The following city and/or counties have made updates/announcements this past month.
DOUGLAS COUNTY | New Code in November - Douglas County Building staff is preparing to adopt the 2018 International Building, Residential, Plumbing, Mechanical, Fuel Gas, Energy Conservation and Fire Codes with amendments. If approved by the Douglas County Board of Commissioners in late October, they would become effective November 1, 2019. Click here for more information.
CITY OF THORNTON | New Code in September - The City of Thornton will be moving to 2018 International Codes and 2017 National Electric Code. The proposed effective date of the ordinance is September 16, 2019. All permits issued on or after the effective date shall be designed, reviewed and approved under the adopted 2018 Codes and 2017 NEC. Click here for more information.
CITY OF FT. COLLINS | Updated Roofing Requirements - Here are several reminders and updates for contractors from the City of Ft. Collins Q3 Newsletter. Click here for more information.
Recently Building Services made a change to allow licensed contractors to request AM or PM inspections in addition to homeowners. We will make every effort to accommodate these AM/PM requests, however it is not guaranteed. Since this change was implemented, the majority of contractors have scheduled AM inspections, and this has produced an unbalanced morning inspection load and requires the inspector to push some inspections to the PM time slots. Assigning and balancing daily inspections is a tricky process which includes assigning inspectors with the correct qualifications (i.e. electrical), the correct zone (city location), and complexity/duration of the inspection (water heater vs. a full rough inspection).
Class 4 impact resistant asphalt shingles are now required on any new roof using asphalt shingles and any re-roof that is replacing at least 50% of the shingles. There is no threshold of roof damage that requires the entire roof covering be replaced; only the damaged area needs to be replaced. If replacing up to 49%, it is considered a repair, and matching of existing shingles is allowed. Class 4 is required for any permit issued after January 12, 2019 regardless of when the roof damage may have occurred.
Many roofing permits have passed inspection but are near expiration due to lack of construction waste information being submitted. For questions about this contact Jonathon Nagel at 416-2701.
Building Services is not able to perform next-day roof inspections due to the high volume currently in the inspection queue. Additional inspection staff will be temporarily added soon to help with this issue.
Recently there have been several cases where a roof inspection for the same building was scheduled twice (1-story & 2-story). Please only schedule the inspection once to add it to the queue. If the inspection does not happen within your desired timeline, please do not call in a second inspection. We will perform the inspection as soon as possible.
When submitting inspection requests please be sure to include all inspection types you want/need so that all inspection results can be documented accurately. Recently there have been contractors scheduling one inspection type and then asking the inspector to add inspection types on site. This causes a problem with balancing the inspector's load for each day.
Inspections can also be scheduled by calling Building Services front counter staff from 9 a.m. to 4 p.m., Monday thru Friday, 970-416-2740.
Remember that contractors should only call for inspection when completely ready. If the inspector finds the condition is not ready for inspection a re-inspect fee can be assessed to the permit holder.
---
CRA Partners with One Click Codes for Address Specific Building Codes

This month we just wanted to remind everyone about our new partnership with One Click Code to replace our roofing codes with new, instant, and free technology that offers accurate address specific information better suited to the needs of our members and their teams.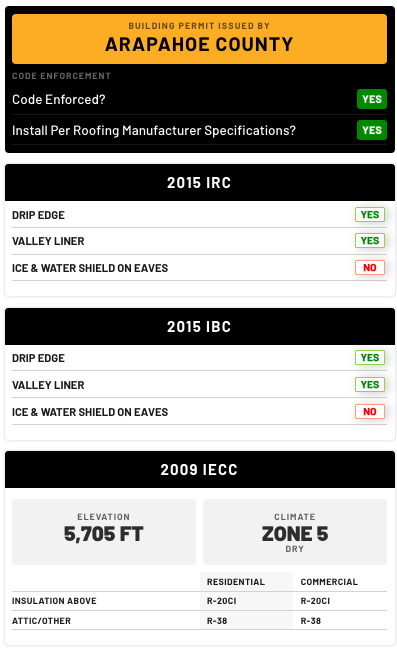 We have integrated One Click into our Building Code page so that all members now have FREE, fast, and accurate roofing codes only available through your CRA member portal.
This graphic provides a sneak peek of the report your team will get.
One Click Code reports include...
Free unlimited access to roofing reports as CRA members
Address specific code information
High Level Roofing Code Information (controlling municipality, code enforcement, roof design criteria -- ice & water, drip edge, valley liner, elevation, etc. -- IRC, IBC and IECC codes and permit requirements)
Simply sign into your CRA member portal and receive instant access to free reports that hold the most valuable address specific building codes for roofers.
Ready to get started? Click below to pull your first report!
If you don't know your CRA login, click here for instructions on how to activate/create your account.
---
Have you heard of any upcoming building code changes with any of the municipalities you work with? Please share them with us by emailing the BC&S Committee via Debbie at debbie@coloradoroofing.org.
The CRA Building Code & Standards Committee is tasked to represent our members in code, inspection and enforcement issues related to the roofing industry and to facilitate improved communication between the roofing industry and Colorado Building Departments and Code Officials. Through the Code Guidelines on the CRA Website and in this monthly column, committee members share Building Department news and updates.
ITEMS OF NOTE
WELCOME 2 New Members(s)…
Estimating Edge, 1301 North Congress Ave, Suite #400, Boynton Beach, FL 33426, Ph: 561-276-9100 (Trade Service - Technology), Powers Products Co, 4400 S. Federal Blvd, Englewood CO 80110, Ph: 303-791-1010 (Manufacturer Rep),
---
IIBEC Golf Tournament | Oct 4 - CRA Members are invited!
The Colorado Chapter of IIBEC (formally Denver Chapter of RCI) is pleased to invite CRA members to their Golf Outing at Fox Hollow on Friday October 4.
Registration is available at: https://iibeccolorado.org/events-2/
The IIBEC golf outing raises funds for their student scholarships at the University of Colorado-Boulder, Colorado State University, Colorado School of Mines and the University of Wyoming. This outing also funds a donation to the IIBEC Foundation and the Colorado Roofing Association Training Center.
SAFETY SPOTLIGHT
Fall Fatalities: Simple Steps to Safer Steps
Source: Pinnacol Assurance.
Not surprisingly, most worker deaths come in the construction industry. But did you know falls are the leading cause of fatalities in the construction trades? In fiscal year 2017, falls accounted for 39 percent of deaths in construction. Sadly, this problem isn't new. For more than three decades, falls have caused nearly half of construction worker fatalities.
But the construction industry isn't alone. Manufacturing, retail, transportation and warehousing have suffered the losses from falls. In alarming numbers, even white-collar workers in professional and business services have fallen to their deaths.
Preventing fall fatalities
Fortunately, there are many resources to help your employees work safely at all heights (see below). Beginning today, you can remind your workers to take these simple steps to safer steps:
On ladders
Choose the right ladder for the job.
Inspect the ladder. If defective, remove it from service.
Maintain three points of contact (e.g., two feet, one hand).
Secure the ladder.
Always face the ladder.
On roofs
Wear a harness and stay connected.
Ensure your harness fits.
Use guardrails or lifelines.
Inspect fall protection equipment before use. Replace if the system has deployed.
Guard or cover holes, openings and skylights.
On scaffolds
Use a fully planked scaffold.
Ensure proper access to scaffold.
Plumb and level.
Complete with all guardrails: top, middle and toe board.
Ensure stable footing.
Inspect before use and after any incident that could affect its integrity.
Read full article and get resources here...
CRA TRAINING CENTER
FACILITY RENTAL AVAILABLE
NEED A SPOT FOR EXTRA TRAINING - We just want to remind all of you that CRA's Training Center is available for your next employee/installer training, certification class or product demonstration. Whether you need to teach a new installation technique, train a new crew or showcase a new product, CRA's training space offers you a 'roofer friendly' indoor environment with class space for up to 30 individuals.
The CRA Training Center is located at 1660 Jasper Street, Unit I in Aurora, CO and is designed specifically for roofers and roofing applications. The space can be used for all types of steep and low slope materials and roofing systems. We are 'application friendly' and there is no need for you to travel from a seminar room to the parking lot. You will be required to sign a rental agreement. Contact Debbie Hathorne for more information/details.
· Photo Tour of Training Center
NATIONAL NEWS FROM NRCA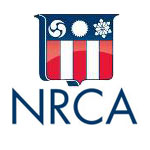 National Update: Worth sharing …
September 2019 Advocacy Update
Source: NRCA.NET
MEMBER BENEFITS & TOOLS
This month's highlighted member benefits and tools
ADVISORY NOTICE: Roofing Contractors Must Not Act as Public Adjusters – Check Your Contract Language
The CRA Board of Directors has issued an advisory with additional information and details about these public adjuster clauses we have seen being used in Colorado that basically state that the roofing contractor may negotiate or act as a public adjuster on behalf of the owner. This is against Colorado's Residential Roofing Law (SB38) and it is required that you must be a licensed public adjuster before you take on this role. Click here to view the advisory.
Concerning Ladder Liability. Help us in educating consumers and concerned citizens about the liability and risks involved with unattended ladders set for inspectors.
CRA Safety Group Workers' Comp Program. Receive a 4%-upfront discount, group or individual loss history dividend calculation and much, much more. Members of the program automatically belong to the CRA Safety Group whose focus is on continuing safety education and training and improving safety in the roofing community. In partnership with Moody Insurance Agency and Pinnacol Assurance. Call Kim Burkhardt. at 303-824-6600 to receive additional information regarding this program.
---
Delivery of the E-Newsletter to Your Inbox
To guarantee delivery of the newsletter to your e-mail inbox each month, we ask that you add Debbie Hathorne to your address book using the following email: debbie@coloradoroofing.org. By adding this address to your contact list, we hope to avoid spam blockers/junk mail folders and ensure your receipt of the CRA newsletter in your inbox each month. Thank you.
---
© 2005-2019 - Colorado Roofing Association