April 2019 Newsletter
Date posted
April 18, 2019
PRESIDENT'S MESSAGE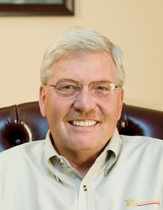 Greetings to all,
Well Spring has sprung, as the say April showers bring May flowers but in the mountains April showers brings mud - lots of mud! In fact, we don't call it Spring, we call it Mud season. I drove my 4-Runner with 4-wheel drive and studded snow tires to a job this morning and had to be pulled out by their fork lift. As I said it's mud season!
So on to roofing matters. First, I want to thank the 33-person delegation of roofing professionals from Colorado that attended the NRCA Washington D.C. Roof Day on April 3-4. As you may know this program was the idea of Reed Ribble who is the current NRCA president and former U.S. Representative for Wisconsin's 8th congressional district from 2011 to 2017.
Roof Day in Washington was set up so that roofing professionals from each state would come out and discuss three main topics affecting all us with our state representatives. The group I was in met with Senator Cory Gardner, Senator Bennett's office and Congressman Joe Neguse's office. The three topics we discussed were:
1. Immigration reform that meets workforce needs.
2. Support expanded workforce training incentives.
3. Support a robust buildings component in infrastructure legislation.
As you may have guessed, immigration took center stage. Discussions were behind making major changes in immigration reform and in fact there is a current bill on the floor that would make these changes (HR. 1740). But because of the massive chaos with this issue, no one is optimistic about this bill or anything else getting accomplished in the near future.
As far as what we accomplished...we doubled the amount of Colorado roofing industry representatives from last year -- we were fourth in the nation for the amount of people we sent, only behind New York, California and Florida -- and we sent a solid and strong message to our Washington representatives. We also had some laughs and got to see the cherry blossoms in full bloom. So, it was all worth it.
Here are a few photos of the Colorado contingent.
Last, please be sure to join us on April 24th. We are holding a State of the Industry Roofing morning seminar at the Denver Mart featuring a conversation with Reed Ribble, NRCA. See details below in the event section and be sure to sign up. I look forward to seeing many of you there.
Jeff Johnston
The Roofing Company
CRA President
---
A BIG THANK YOU to our 2019 Sponsors!
| | |
| --- | --- |
| 2019 Industry Leader Sponsors | |
| A to Z Roofing | Front Range Roofing Systems |
| ABC Supply Co. | GAF Materials |
| Academy Roofing, Inc. | GCP Applied Technologies |
| Advanced Roofing Technologies | Gulfeagle Supply |
| American Roofing Supply | Horn Brothers Roofing, Inc. |
| APOC | Interstate Roofing |
| Arapahoe Roofing & Sheet Metal | Johns Manville |
| Architectural Sheet Metal & Panels | K & P Roofing LLC |
| B & M Roofing of Colorado | Malarkey Roofing Products |
| Beacon Roofing Supply | Moody Insurance Agency |
| Black Roofing, Inc. | Owens Corning |
| Boral Roofing | Pinnacol Assurance |
| Boulder Roofing, Inc. | Premium Panels |
| CertainTeed | SPEC Building Materials |
| Daly & Black P.C. | Supreme Roofing Done Right, LLC |
| Elite Roofing | Tamko Building Products |
| Elite Roofing Supply - CO, LLC | Tecta America - Colorado |
| Flatiron Steel | The Roofing Company |
| Flynn BEC LP | |
| 2019 Silver Sponsors | |
| Alpine Roofing Co., Inc. | Schafer and Company |
| Cleasby Manufacturing | Sheffield Metals |
| F-Wave | Superoofs |
| RTP Roofing Co. | |
---
MARKET YOUR CRA MEMBERSHIP
ENHANCE YOUR MEMBER DIRECTORY LISTING!
We are gearing up our Summer CRA advertising campaign to educate consumers starting on May 1st. One of the main goals is to encourage consumers who visit the site to use a CRA Member for their roofing project. For this reason, the member directory is one of the most visited pages on CRA's website. Help customers find you easier by enhancing your listing. CRA member companies automatically have a basic listing in the member directory. We encourage you to enhance your listing to extend your marketing message with the following personalization capabilities – brand awareness (add your logo), social media presence (add links to Facebook, LinkedIn, Twitter) and add a short member bio.
If you have not already done so and in order to get the most out of your member experience on CRA's newly updated website, you will need to create a new login.

With your login, you will be able to:

Register for events and classes
Update your profile information
Enhance listing with your logo and or social media accounts
Track event attendance
View/Pay company invoices (for company admin users)
...and more!

In order to create your new login, please click here for instructions.
For other tools and ways to market your CRA membership, click here.
---
EVENT ANNOUNCEMENTS
State of the Roofing Industry: Conversation with Reed Ribble, NRCA
PINPOINT SEMINAR | WEDNESDAY, APRIL 24, 2019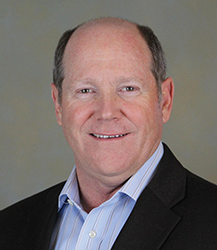 Please join the Denver Chapter of RCI and the Colorado Roofing Association for a conversation with NRCA CEO Reid Ribble.
The Honorable Reid Ribble, NRCA CEO, will share his vision for NRCA and the roofing industry including an update on NRCA initiatives focusing on workforce development and questions from the audience.
Topic will include but are not limited to:
NRCA's newest initiative, ProCertification. This program will create a competent, sustainable and high-performing roofing industry workforce. Experienced installers and foremen who demonstrate substantial roofing skills and knowledge now can become certified by NRCA in specific roof system applications.
Update on Roofing Day in DC & Advancing the roofing industry's public policy agenda, he will address how NRCA can amplify the voice of the roofing industry in Washington, D.C. through working with legislators and officials from the federal government
Other 'Hot' NRCA Topics, Silica Testing, OSHA, Regulation, Manuals, etc.
You WILL NOT want to miss this low-cost opportunity to gain valuable knowledge for you and your business!
Wednesday, April 24, 2019

The Denver Mart – Forum #1

451 E. 58th Ave (I-25 & 58th Ave)

10 am – Noon

Cost: $50/per person
Register to attend, by clicking on the "Register Now" link below.
(CRA Member CIU's = 4 per person)
---
Membership Lunch | Thursday, May 9 2019
Topic: Predictable Revenue: 5 Steps to Getting off the Revenue Rollercoaster
Speaker: Ryan Groth, Founder of Sales Transformation Group, Inc.
Roller coasters can be fun and exciting…but they're not so fun when they're used to describe your contracting business revenue. This lunch and learn is for you if you've ever experienced the following:
You hurry up and bid a bunch of jobs to "Get some work," but then you have to shift over to project manager mode to "Do the work"
But you have to keep your crews busy, so you find some work to bid and because you feel the pressure...you go LOWER ON THE BID THAN YOU'D LIKE to and get the job
Since there's no pipeline of High Margin jobs and predictable cash flow, you don't take any risks to grow the business because you need a ton of working capital in the bank
During this live training, you will learn:
Why not having predictability is a problem
What the root causes of UN-Predictability are
The 5 steps to get your business to predictability
And, you'll get your own copy of Ryan's Goals & Gameplan Worksheet to use during the training!
Thursday, May 9, 2019

The Denver Mart – Forum #1

451 E. 58th Ave (I-25 & 58th Ave)

11:30 - 1:15 pm

Cost: CRA member companies get TWO FREE lunches at this meeting. There is a $20.00 fee for additional employees (3 or more) from member companies. Non-member companies can attend for $40.
Gold Lunch Sponsors:

(We still have one Gold Sponsor spot available, call CRA today!)
Register to attend, by clicking on the "Register Now" link below.
(CRA Member CIU's = 2 per person)
---
Click here to view the full 2019 Event Calendar – calendar includes additional event dates, member luncheons, pinpoint seminars, Training Center courses, etc.
---
COLORADO LEGISLATIVE WATCH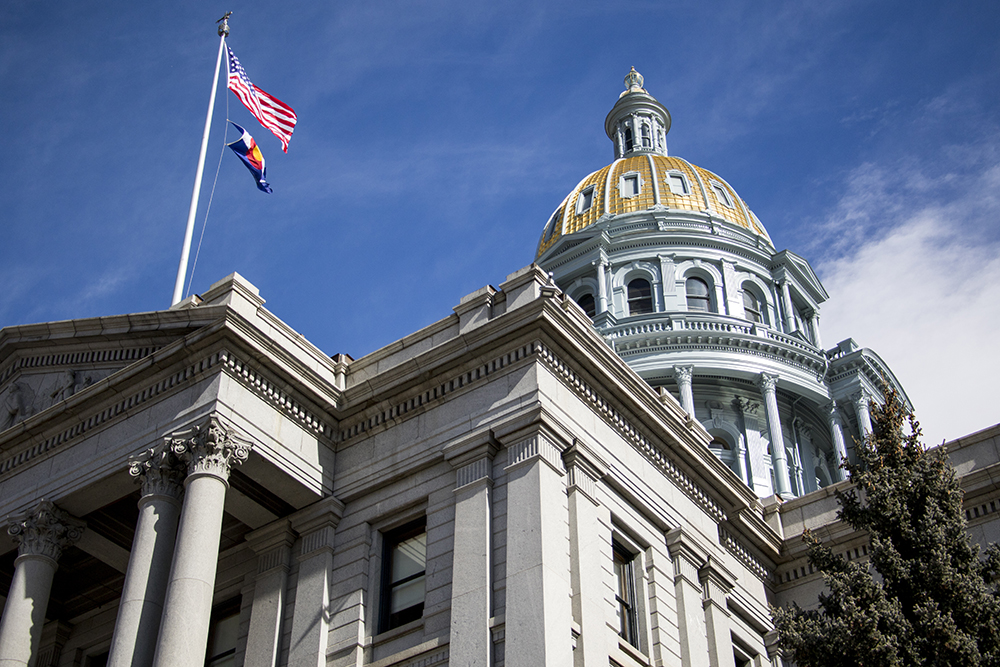 We are monitoring several legislative issues at the state and local level along with public policy processes and municipal & county policy issues.
Colorado Updates:
SB19-138 | Bond Requirements for Public Projects Using Private Financing - concerning bonding requirements for contractors that are a party to certain public-private initiatives.
SIGNED BY GOVERNOR ON APR 16, 2019!
This was a 4-year effort introduced to the industry first by the American Subcontractors Association in 2016 and advanced by the partners of the Colorado Contractors Coalition. The partnership paid off and we claimed a victory on Tuesday, April 16 when Governor Polis signed SB19 138 into law. Passage advances payment protections to the construction industry.
Special THANKS to Senator Faith Winters, Bill Sponsor, Senator Priola, Co-Sponsor, Representative Shannon Bird, House Sponsor and to the Colorado Contractors Coalition which includes American Subcontractors Association Colorado, Colorado Roofing Association, National Utility Contractors of Colorado, Rocky Mountain Steel Construction Association.
HB-1008 | Include Career and Technical Education in Building Excellent Schools Today Program - Concerning the provision of grants for career and technical education capital construction through the "Building Excellent Schools Today Act". Bill has passed and was signed into law by the Governor on 3/7/2019.
HB19-1267 | Penalties For Failure To Pay Wages - Concerning criminal offenses for failure to pay wages, and, in connection therewith, implementing recommendations from the Colorado human trafficking council. Bill has passed through the House and has been referred Unamended by the Senate Committee on Health & Human Services to the Senate Committee of the Whole.
SB19-006 | Electronic Sales And Use Tax Simplification System - Concerning an electronic sales and use tax simplification system, and, in connection therewith, requiring the office of information technology to conduct a sourcing method for the development of the system and requiring the department of revenue to establish the implementation of the system for the acceptance of returns and processing of payments for the sales and use tax levied by the state and any local taxing jurisdictions. Bill has passed and was signed into law by the Governor on 4/16/2019.
SB19-097 | Area Technical College Grant Program - Concerning a grant program for area technical colleges. Bill has passed and was signed into law by the Governor on 4/2/2019.
SB19-188 | FAMLI Family Medical Leave Insurance Program - Concerning the creation of a family and medical leave insurance program, the bill creates the family and medical leave insurance (FAMLI) program and the division of family and medical leave insurance (division) in the department of labor and employment. Bill has been introduced in the Senate and is currently referred Amended to Senate Committee of the Whole.
National:
H.R.1740 - Workforce for an Expanding Economy Act – This is the legislation I mentioned above. The Act will amend the Immigration and Nationality Act to provide for an H-2C nonimmigrant classification, and for other purposes. Currently in the House and on 03/13/20199 was referred to the Committee on the Judiciary.
Roofing Day in D.C. – thanks again to all of you who attended and represented yourself and the Colorado's roofing industry so well earlier this month. Mark your calendar for next year and plan to attend on April 21-22, 2020.
We are getting close to the end of Colorado's legislative session, but I ask again that if you are aware of any specific legislation for 2019 that will affect our industry, please contact me so that we can follow and share with the membership. With your help, we can continue to work together for positive changes in the construction industry.
Jeff Johnston
The Roofing Company
CRA President
---
CODE NOTICES & UPDATES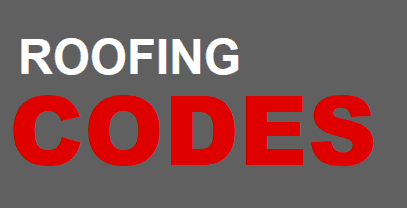 The following city and/or counties have made updates this past month. Please log-in to the Code Guidelines to see their updates.
CITY & COUNTY OF DENVER | RESCHEDULED to MAY 9 - Denver's Board of Public Health & Environment will hold a public hearing and vote on adopting the Rules and Regulations Governing the Green Building Ordinance at their meeting on May 9th (NOTE NEW DATE).
The Board of Public Health and Environment meeting on May 9th will begin at 5:30pm at Denver Animal Shelter, 1241 W. Bayaud Ave. Community Room. If you would like to speak at the public hearing please let DDPHE board staff know you intend to speak no later than Monday, May 6th, by emailing BEH@Denvergov.org
---
Have you heard of any upcoming building code changes with any of the municipalities you work with? Please share them with us by emailing the BC&S Committee via Debbie at debbie@coloradoroofing.org.
The CRA Building Code & Standards Committee is tasked to represent our members in code, inspection and enforcement issues related to the roofing industry and to facilitate improved communication between the roofing industry and Colorado Building Departments and Code Officials. Through the Code Guidelines on the CRA Website and in this monthly column, committee members share Building Department news and updates.
---
CRA TRAINING CENTER
Online Enrollment now open for the following training course(s). Space is limited in all classes, so be sure to sign up now!

APR 25-26 | TPO/EPDM
This 2-day course is intended for installers who are newer to the industry who are seeking in depth knowledge of TPO and EPDM systems as well as learning proper installation methods for membranes and flashings.
---
ITEMS OF NOTE
WELCOME 2 New Members(s)…
---
Report: Home Depot is Dropping Roof Installation Services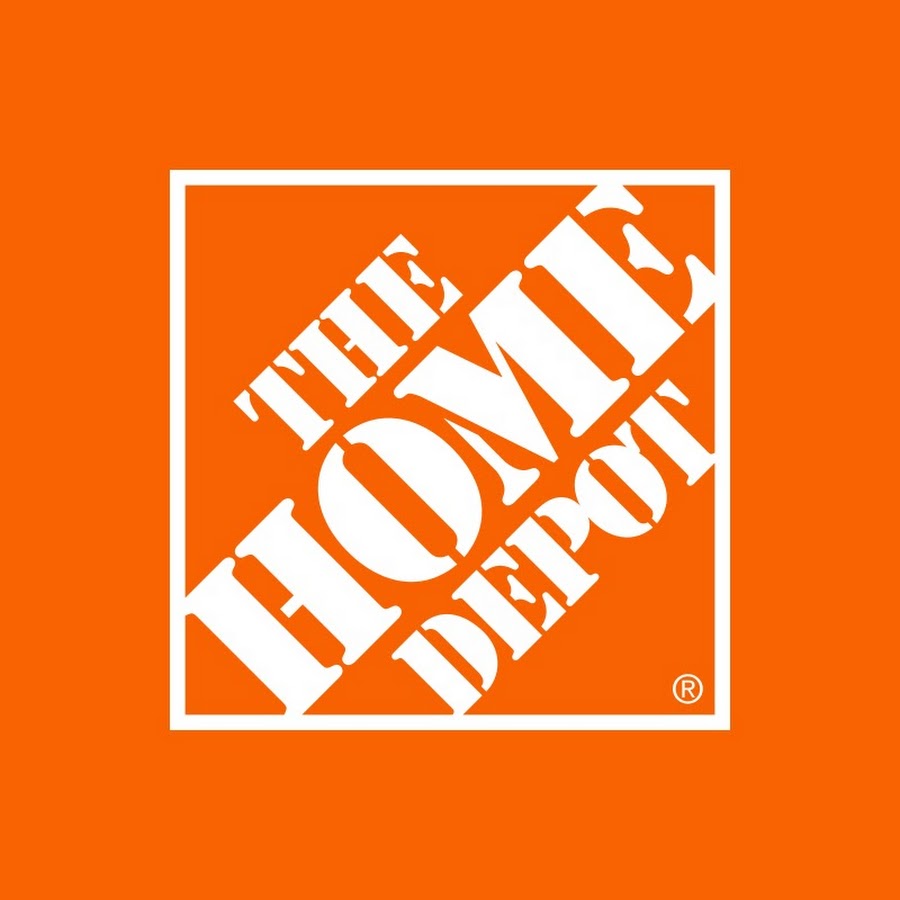 Home Depot is planning to leave the roofing installation business nationwide, and it will also no longer install siding, gutters or insulation. The company says shortages of workers and materials have caused delays. Home Depot said they'll finish all roofs that they've started unless a client asks for a different option -- which they'll consider. Read full story here.
---
OSHA Seeking Consent to Conduct Inspections by Drone

Do not be surprised if you get a phone call or other communication from your local area office asking if you will consent to an inspection of your jobsite by a drone. In a memo published last year, which can be accessed by clicking here, OSHA formalized its use of drones for inspection activities, ordering each of the agency's 10 regions to designate a staff member as an unmanned aircraft program manager to oversee training requirements and evaluate reports submitted by drone teams.
For now, OSHA is seeking the employer's express consent before conducting an inspection by drone. But OSHA is seeking the option of obtaining a Blanket Public Certificate of Waiver or Authorization from the Federal Aviation Administration to operate drones nationwide. If the Blanket Public Certificate of Waiver or Authorization is granted, OSHA may do away with seeking employers' consent for a drone inspection.
If you are contacted by OSHA and asked to consent to an inspection by drone, be sure to consult with your legal counsel. While, generally, the advice is to consent to an OSHA inspection if you can reach an agreement on the scope of the inspection, rather than make OSHA obtain a search warrant, the prospect of an inspection by drone raises new issues not present in a typical walk-around inspection.
Source: HPSS Construction Law Update, March, 2019.
---
SAFETY SPOTLIGHT

The 10 Dangers of Sleep Deprivation Contractors Face
By: BILL DAVIS - MARCH 9, 2015 - ForConstructionPros.com
With almost two-thirds (63%) of Americans reporting that their sleep needs aren't met during the week, sleep deprivation is a societal epidemic that exists across all countries, economic statuses, industries, and seniority levels.
Sleep deprivation is an issue that is often ignored, yet frequently it's the root cause of decreased productivity, accidents, incidents and mistakes that cost companies billions of dollars each year. Often companies are unaware of the impact fatigue or sleep deprivation is having on their operation until a tragic accident occurs… only then do managers ask the question: "What happened?"
Here are 10 dangers of having a sleep-deprived workforce:
1. Decreased communication. When workers are tired, they become poor communicators. In one study, researchers noted that sleep deprived individuals:
Drop the intensity of their voices
Pause for long intervals without apparent reason
Enunciate very poorly or mumble instructions inaudibly
Mispronounce, slur or run words together
Repeat themselves or lose their place in a sentence sequence
2. Performance deteriorations. Performance declines frequently include increased compensatory efforts on activities, decreased vigilance and slower response time. The average functional level of any sleep deprived individual is comparable to the 9th percentile of non-sleep deprived individuals.
Workers must notice these performance declines, right? Not quite. In fact, sleep-deprived individuals have poor insight into their performance deficits. Also, the performance deficits worsen as time on task increases.
3. Increased risk of becoming distracted. Sleep-deprived individuals have been shown to have trouble with maintaining focus on relevant cues, developing and updating strategies, keeping track of events, maintaining interest in outcomes, and attending to activities judged to be non-essential. In fact, research suggests that there is a symbiotic relationship between sleep deprivation and attention-deficit hyperactivity disorder (ADHD) due to the overlap in symptoms.
4. Driving impairments. Due to federal regulations, the trucking industry is well aware of the driving impairments associated with sleep deprivation; however, plant managers are unaware of the ways in which sleep-deprived workers may be dangerously operating machinery (e.g. forklifts or dump trucks). In fact, 22 hours of sleep deprivation results in neurobehavioral performance impairments that are comparable to a 0.08% blood alcohol level - that's legally drunk in the United States.
Click here to read full article.
---
PLEASE SUPPORT NATIONAL SAFETY STAND-DOWN WEEK | MAY 6-10, 2019

LET'S JOIN TOGETHER, "TAKE A STAND," AND GET INFORMED TO PREVENT ANY FUTURE FALLS FROM HAPPENING! –CRA is proud to participate with OSHA and many others across the country in the roofing and construction industries to promote and recognize the National Safety Stand-Down on May 6-10 and to remember the lives lost. Here in Colorado we have lost a roofer in 2015, 2016, 2017 and 2018 due to a fall from a roof. Please get informed to prevent any future falls!!
A Safety Stand-Down is a voluntary event where employers talk directly to employees about safety. Companies can conduct a Safety Stand-Down by taking a break to have a toolbox talk or another safety activity. Fatalities caused by falls from elevation continue to be a leading cause of death for construction workers, accounting for 384 out of 991 construction fatalities recorded in 2016. Fall prevention safety standards were among the top 10 most frequently cited OSHA standards, during fiscal year 2017. Those deaths were preventable and the National Fall Prevention Stand-Down raises fall hazard awareness across the country in an effort to stop fall fatalities and injuries.
Managers are encouraged to plan a stand-down that works best for their workplace anytime during May 6-10, 2019. Our hope is that you will take a break each day or at least once during the week to have a safety toolbox talk on fall prevention or to conduct another safety activity (i.e. develop a rescue plan, inspect equipment or discuss a specific job hazard). Click here for more information and a list of Stand Down Resources.
---
NATIONAL NEWS FROM NRCA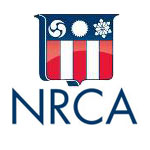 National Update: Worth sharing … from NRCA.
NRCA 10 @ 10 List for April
MEMBER BENEFITS & TOOLS
This month's highlighted member benefits and tools
ADVISORY NOTICE: Roofing Contractors Must Not Act as Public Adjusters – Check Your Contract Language
The CRA Board of Directors has issued an advisory with additional information and details about these public adjuster clauses we have seen being used in Colorado that basically state that the roofing contractor may negotiate or act as a public adjuster on behalf of the owner. This is against Colorado's Residential Roofing Law (SB38) and it is required that you must be a licensed public adjuster before you take on this role. Click here to view the advisory.
Concerning Ladder Liability. Help us in educating consumers and concerned citizens about the liability and risks involved with unattended ladders set for inspectors.
CRA Safety Group Workers' Comp Program. Receive a 4%-upfront discount, group or individual loss history dividend calculation and much, much more. Members of the program automatically belong to the CRA Safety Group whose focus is on continuing safety education and training and improving safety in the roofing community. In partnership with Moody Insurance Agency and Pinnacol Assurance. Call Kim Burkhardt. at 303-824-6600 to receive additional information regarding this program.
---
Delivery of the E-Newsletter to Your Inbox
To guarantee delivery of the newsletter to your e-mail inbox each month, we ask that you add Debbie Hathorne to your address book using the following email: debbie@coloradoroofing.org. By adding this address to your contact list, we hope to avoid spam blockers/junk mail folders and ensure your receipt of the CRA newsletter in your inbox each month. Thank you.
---
© 2005-2019 - Colorado Roofing Association