March 2019 Newsletter
Date posted
March 15, 2019
PRESIDENT'S MESSAGE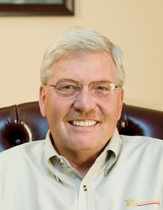 Greeting to all,
So, for most of the Front Range, the winter has been fairly mild with a few snow days that generally melts in two days and for the most part, temperatures have been fairly mild. But in the mountains were experiencing snow-fall that we haven't seen in 40 years. Last week, an avalanche occurred at what we call The Disney slide. This is an avalanche shoot above Empire, that hasn't slid since the 50's when Walt Disney was shooting Castaways. This avalanche was being filmed when they set it off and was under-estimated by the film crew -- so enormous that it killed two of the film crew. This avalanche area was then called the Disney slide from then on.
I worked on the Winter Park ski patrol for 15 years and have friends at about every ski area in the west. Every one of them is saying things like this year is "epic," "off the charts" and "nothing like we have seen for 40 years." So, hang on to your hats we still could have 2 ½ months of winter left!
So, on to CRA news. First, the 2019 Awards Banquet was a huge success with over 420 folks showing up. All the projects that were submitted for Jobs of the Year were incredible and were all first-place contenders. The Lifetime Achievement Award went to Susie Boyd, a remarkable person that has done so much for our Industry. It was the perfect way to polish off a wonderful evening.
I regret two things during the evening. First, I missed naming Mike Lesisko with Elite Roofing Supply as a board member. Unfortunately, Mike's colleagues questioned what he really does on the first Thursday of every month when he tells them he is going to a CRA meeting. I apologize, Mike. You are a great and contributing board member. The second group I wish to apologize to are the people that were involved and are still involved in Denver's Green Roof issue. I brought up the people that were involved in this long length process during the video shoot for the Year in Review video, but a lot of it was cut out due to time restraints - including names. For that reason, I want to acknowledge everyone on the building code committee that put so much time into this project. I also want to especially thank the main Individuals that not only were on the building code committee but were involved with the Green Roof Task Force and on the roofing advisory committee formed by the City & County of Denver. These individuals were Jamaca Berman of GAF, who was on the task force, Dan Cupit and Rich Boon, both roofing consultants, who served on the advisory committee along with a few other members who served in different capacities. But Jamaca, Dan and Rich spent enormous time on this issue and great effort negotiating with the City of Denver to get more roofing systems included in the revised mandate that would work for everyone and get roofers back to work.
The last thing is to remind everyone about the NRCA Roofing Day in Washington D.C. on April 3rd and 4th. We want a large group of Roofers representing Colorado to tell our State Representatives the major issues we have within our Industry.
Jeff Johnston
The Roofing Company
CRA President
---
A BIG THANK YOU to our 2019 Sponsors!
| | |
| --- | --- |
| 2019 Industry Leader Sponsors | |
| A to Z Roofing | Front Range Roofing Systems |
| ABC Supply Co. | GAF Materials |
| Academy Roofing, Inc. | GCP Applied Technologies |
| Advanced Roofing Technologies | Gulfeagle Supply |
| American Roofing Supply | Horn Brothers Roofing, Inc. |
| APOC | Interstate Roofing |
| Arapahoe Roofing & Sheet Metal | Johns Manville |
| Architectural Sheet Metal & Panels | K & P Roofing LLC |
| B & M Roofing of Colorado | Malarkey Roofing Products |
| Beacon Roofing Supply | Moody Insurance Agency |
| Black Roofing, Inc. | Owens Corning |
| Boral Roofing | Pinnacol Assurance |
| Boulder Roofing, Inc. | Premium Panels |
| CertainTeed | SPEC Building Materials |
| Daly & Black P.C. | Supreme Roofing Done Right, LLC |
| Elite Roofing | Tamko Building Products |
| Elite Roofing Supply - CO, LLC | Tecta America - Colorado |
| Flatiron Steel | The Roofing Company |
| Flynn BEC LP | |
| 2019 Silver Sponsors | |
| Alpine Roofing Co., Inc. | Schafer and Company |
| Cleasby Manufacturing | Sheffield Metals |
| F-Wave | Superoofs |
| RTP Roofing Co. | |
---
ANNOUNCEMENT
ENHANCE YOUR MEMBER DIRECTORY LISTING!
The member directory is one of the most visited pages on CRA's website. Help customers find you easier by enhancing your listing. CRA member companies automatically have a basic listing in the member directory. We encourage you to enhance your listing to extend your marketing message with the following personalization capabilities – brand awareness (add your logo), social media presence (add links to Facebook, LinkedIn, Twitter) and add a short member bio.
If you have not already done so and in order to get the most out of your member experience on CRA's newly updated website, you will need to create a new login.

With your login, you will be able to:

Register for events and classes
Update your profile information
Enhance listing with your logo and or social media accounts
Track event attendance
View/Pay company invoices (for company admin users)
...and more!

In order to create your new login, please click here for instructions.
---
EVENT ANNOUNCEMENTS
CRA Sponsored OSHA 10-Hour (English) | March 28-29, 2019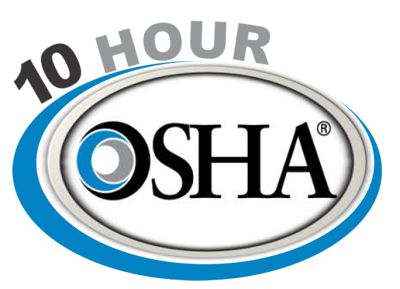 CRA in partnership with Pinnacol Assurance, CRA has scheduled an OSHA 10-Hour Training on March 28-29, 2019. The Member cost is only $50.00. You can't beat this price for a day and ½ course with food!! Topics Include: Occupational Safety and Health Act Overview, Materials Handling, Personal Protective Equipment, Fall Protection, Electrical Safety, Health and hazard communication, Hand and power tools, Stair and ladder safety, Scaffold safety and Excavation and trenching safety. Upon successful completion of this course participants will receive an OSHA Construction Safety Health 10-Hour Card. Class registrations will be taken on a first come first serve basis. Class will hold 40 – limit 4 per company.
---
Texas Hold 'em Tournament | March 28, 2019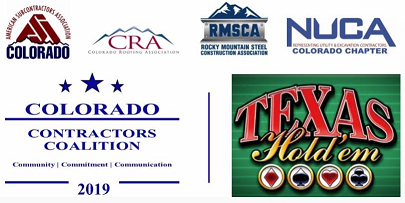 Joint event with ASA, CRA, NUCA and RMSCA. Poker is a perfect legislative fundraiser. Winning is the objective, strategy is key, and there are rules to follow. Your participation will help us raise money for our legislative efforts in 2019 – funding a lobbyist, legislator and industry communication and participation in industry coalitions and organizations. Join us and try your hand at poker and politics. Thursday, March 28, 2019.
Tradecraft Industries

6145 Broadway, Denver 80126

4:30 - 9:00 pm

Entry Fee: $99.00 Includes food, snacks and 3 drink tickets.

(CRA Member CIU's = 1 per person)
---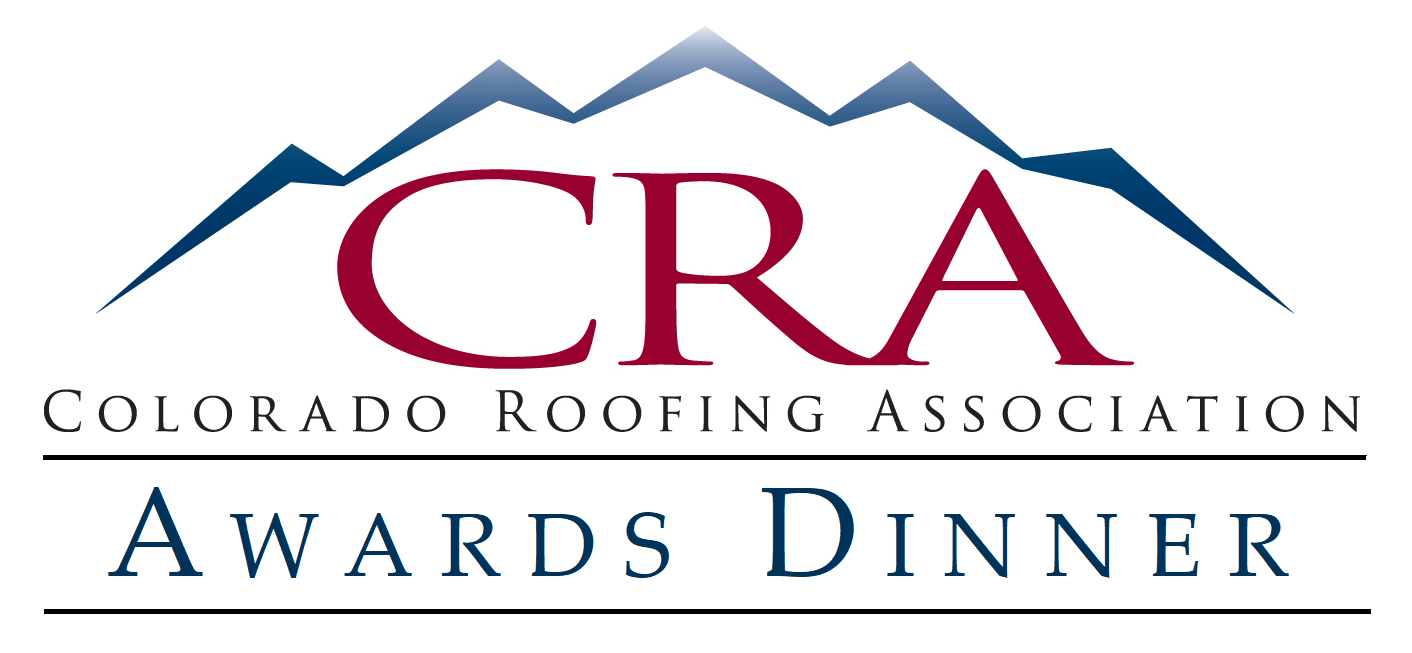 CONGRATULATIONS TO OUR 18TH ANNUAL AWARD RECIPIENTS! – We held our 18th Annual CRA Awards Dinner on February 21, 2019 and celebrated and honored many deserving individuals and companies. Thanks to all who attended and all our sponsors for making the evening such an overwhelming success! Please join us in congratulating our award recipients!
Lifetime Achievement Award
Suzan Boyd
Division I: Job of the Year – Under $150,000
1st Place | Academy Roofing, Inc. – Holy Transfiguration Church
2nd Place | B&M Roofing of Colorado – Sts. Peter & Paul Greek Orthodox Church Dome
Division II: Job of the Year – $150,001 to $450,000
1st Place | Sweet Roofing – Trail Ridge Store
2nd Place | Arapahoe Roofing and Sheet Metal, Inc. – Sunburst Trail Residence
Division III: Job of the Year – $450,001 to $850,000
1st Place | Arapahoe Roofing and Sheet Metal, Inc. – Jefferson County School District Administrative Building
2nd Place | Academy Roofing, Inc. – Cherry Creek Presbyterian Church
Division IV: Job of the Year – Over $850,001
1st Place | Black Roofing Inc – CU Center for Academic Success & Engagement
2nd Place | Formula Roofing & Remodeling – Oxford Court Condominiums

Community Service Award
Cenco Building Services – Habitat for Humanity Blues & BBQ for Better Housing
First Timer Award Submission
Elite Roofing
Sweet Roofing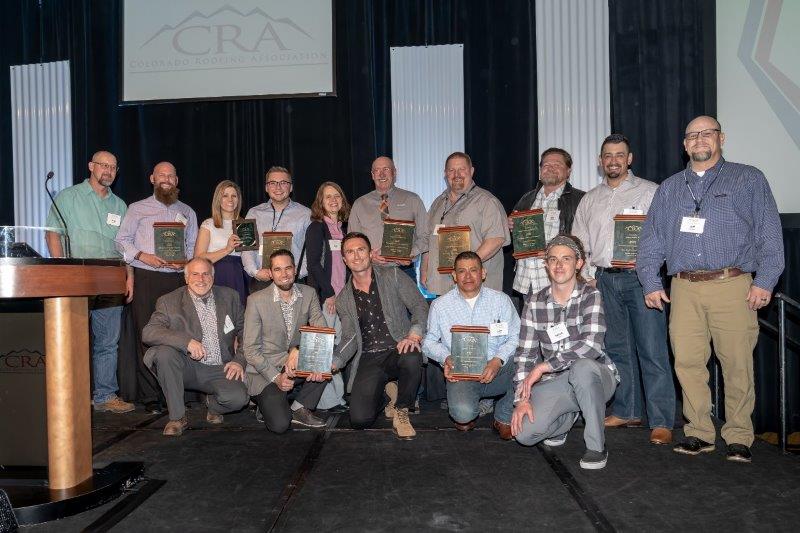 ---
Click here to view the full 2019 Event Calendar – calendar includes additional event dates, member luncheons, pinpoint seminars, Training Center courses, etc.
COLORADO LEGISLATIVE WATCH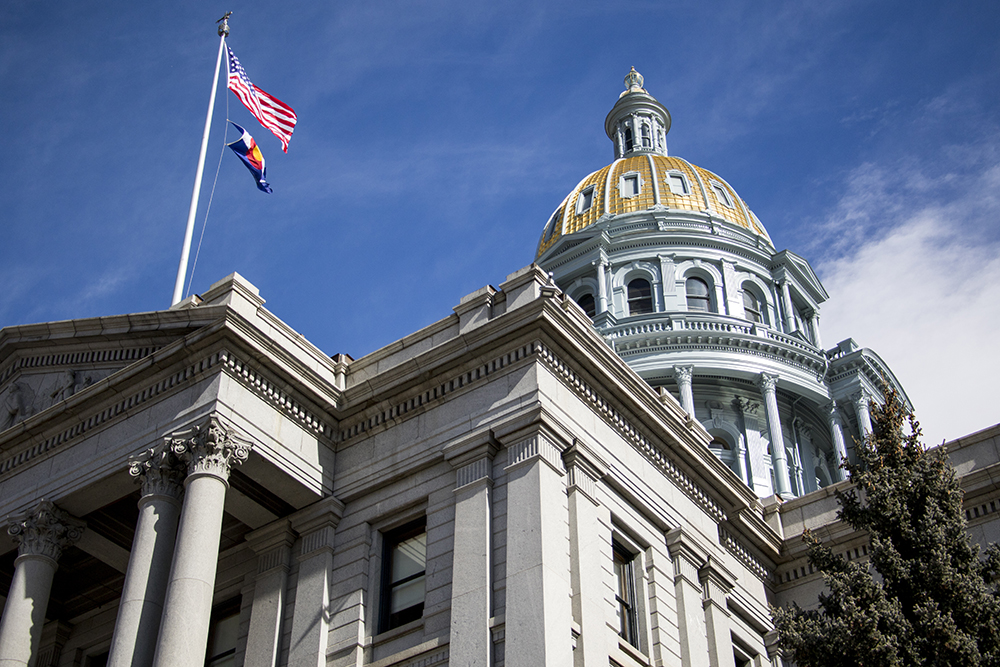 We are monitoring several legislative issues at the state and local level along with public policy processes and municipal & county policy issues.
Colorado Updates:
SB19-138 | Bond Requirements For Public Projects Using Private Financing - Concerning bonding requirements for contractors that are a party to certain public-private initiatives. Bill has passed through then Senate and is now in the House assigned to the Finance Committee.
HB-1008 | Include Career and Technical Education in Building Excellent Schools Today Program - Concerning the provision of grants for career and technical education capital construction through the "Building Excellent Schools Today Act". Bill has passed and was signed into law by the Governor on 3/7/2019.
SB19-006 | Electronic Sales And Use Tax Simplification System - Concerning an electronic sales and use tax simplification system, and, in connection therewith, requiring the office of information technology to conduct a sourcing method for the development of the system and requiring the department of revenue to establish the implementation of the system for the acceptance of returns and processing of payments for the sales and use tax levied by the state and any local taxing jurisdictions. Bill has passed through the Senate and in now in the Third Ready in the House.
SB19-097 | Area Technical College Grant Program - Concerning a grant program for area technical colleges. Bill has passed through then Senate and is now in the House assigned to Appropriations.
National:
ROOFING DAY IN D.C. 2019 | CAPITOL HILL FLY-IN | MARCH3-4, 2019 – The CRA is working with NRCA's efforts to promote and make Roofing Day in D.C. 2019 a big success. Last report is that we have over 30 people attending next month from Colorado and the list is growing. We want you to attend as well! The purpose of the event is to bring the roofing industry together to meet with members of Congress and their staffs and deliver the industry's message with "one voice." Once again, we encourage roofing contractors planning on attending to also bring one or more standout crew members to help share the industry's story. Congress needs to hear from all segments of the industry! NRCA is offering a special registration rate of only $25 for roof system installers. Learn more about Roofing Day in D.C. 2019 and register to attend!
Next week we will hold our Spring legislative fundraiser with our partners in the Colorado Contractors Legislative Advocacy Coalition (CRA, ASA, NUCA & RMSCA). Please consider joining us the evening of March 28th for a Texas Hold'em Tournament. See the event details in the Event section above.
Last, I will end once again with a request that if you are aware of any specific legislation for 2019 that will affect our industry, please contact me so that we can follow and share with the membership. With your help, we can continue to work together for positive changes in the construction industry.
Jeff Johnston
The Roofing Company
CRA President
---
CODE NOTICES & UPDATES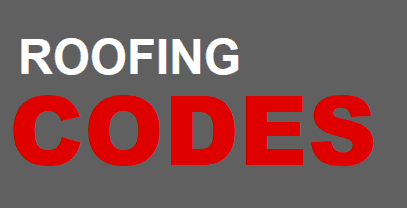 The following city and/or counties have made updates this past month. Please log-in to the Code Guidelines to see their updates.
CITY & COUNTY OF DENVER - Denver's Board of Public Health & Environment will hold a public hearing and vote on adopting the Rules and Regulations Governing the Green Building Ordinance at their meeting on April 11th (NOTE NEW DATE).
The Board of Public Health and Environment meeting on April 11th will begin at 5:30pm at Denver Animal Shelter, 1241 W. Bayaud Ave. Community Room. If you would like to speak at the public hearing please let DDPHE board staff know you intend to speak no later than Monday, April 8th, by emailing BEH@Denvergov.org
---
Have you heard of any upcoming building code changes with any of the municipalities you work with? Please share them with us by emailing the BC&S Committee via Debbie at debbie@coloradoroofing.org.
The CRA Building Code & Standards Committee is tasked to represent our members in code, inspection and enforcement issues related to the roofing industry and to facilitate improved communication between the roofing industry and Colorado Building Departments and Code Officials. Through the Code Guidelines on the CRA Website and in this monthly column, committee members share Building Department news and updates.
CRA TRAINING CENTER
Online Enrollment now open for the following training courses. Space is limited in all classes, so be sure to sign up now!
Mar 21-Apr 5 | INTRO TO ROOFING
CRA's Introduction to Roofing course will expose students to the basics of roofing and teach them what they are doing, why they are doing it and give them an understanding that roofing can lead to several career paths within the industry. 3-week course/Thursday & Fridays only.
REGISTER NOW - INTRO TO ROOFING!
---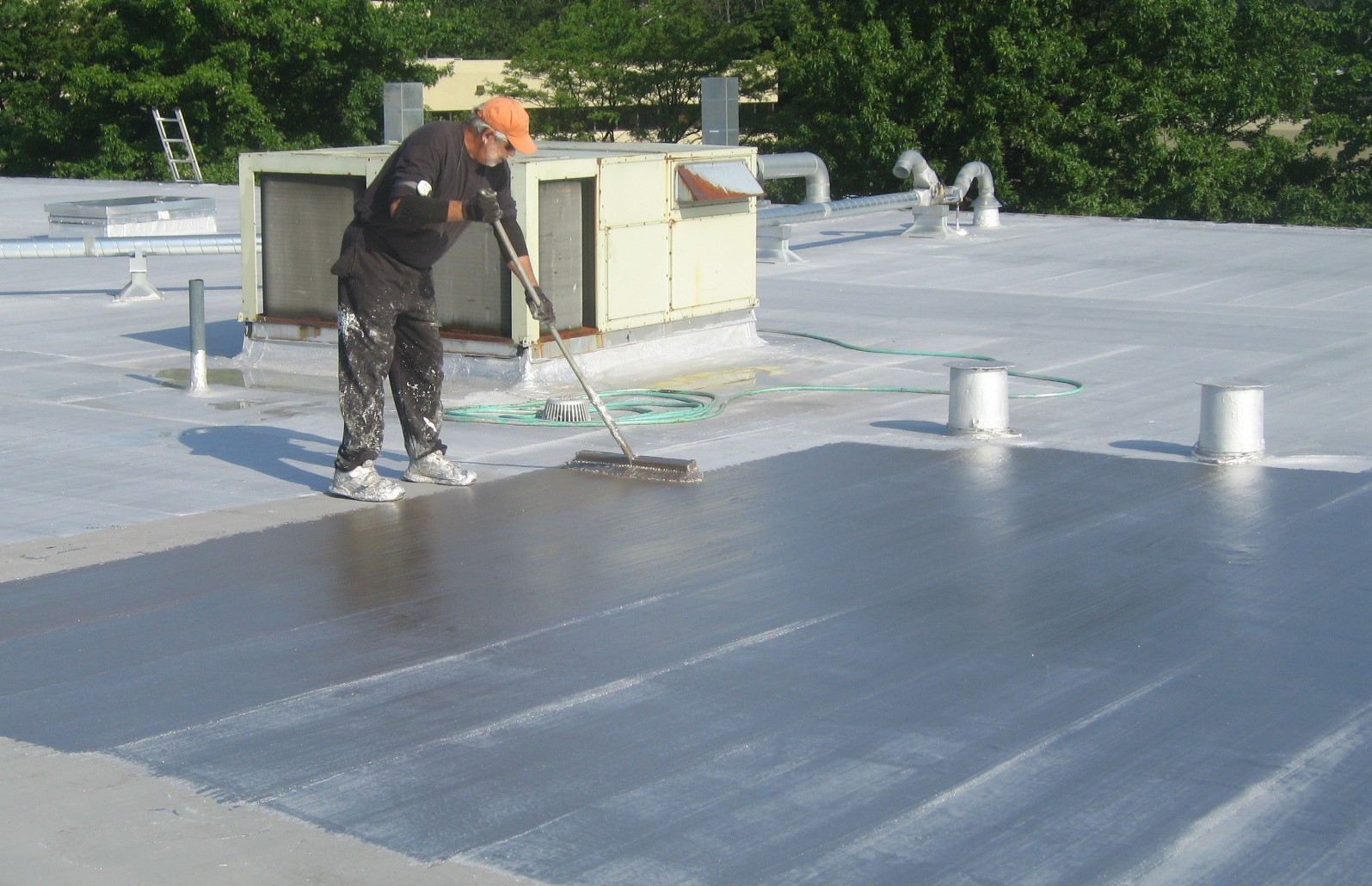 Apr 9 | ROOF COATINGS
This 1-day course is intended for installers of all levels who are seeking in depth knowledge of roof COATING systems as well as learning the types and differences between coatings, damp proofing and waterproofing along with application methods. Bilingual instructor. Small class size; maximum 16 students per course. The one-day class includes lectures with visual support and hands-on product techniques/training. Upon passing the course, students will receive a "Certificate of Completion." Rescheduled from Mar 18th.
---
Apr 11-12 | METAL
This 2-day course will to expose students to working with different types of metal, issues to consider and learning proper techniques. Class is intended for students who have background in roofing and/or for installers who have not yet worked with sheet metal.
---
ITEMS OF NOTE
WELCOME 4 New Members(s)…
---
B&M Roofing of Colo Donates New Roof to Ft Collins Family Home Following Sudden Loss
Through Colorado State University's CM Cares program, B&M Roofing of Colorado, donated supplies and services to reroof the Mochan Family's house in Fort Collins.
After the tragic death of both parents, the children of the Mochan Family moved in with their aunt and the number of household repairs needed to accommodate the three children soon surfaced. CM Cares was contacted to assist in restoring the family's home. Read full story here.
---
FREE WORKSHOP | What do you mean I have to pay taxes on my independent contractors?
Let's say that Joe's Construction has a painter who has worked exclusively for that company for years on its construction projects, but is paid on a 1099. Then the economy changes and Joe's Construction is not given a new project. The painter goes to file unemployment. Suddenly, the state of Colorado opens an investigation into Joe's Construction to determine if the painter - and everyone else that Joe's Construction paid on a 1099 - should have actually been paid as a W-2 employee. The investigation concludes, and Joe's Construction is found to have mis-classified 10 of its workers. Joe's company is required to pay $78,000 in back payroll taxes.
The names and details in this story are made up, but the scenario is not: we see this play out time and time again. And, this is only one of the many ways in which your company can get into hot water if it carelessly pays its workers as independent contractors!
You are invited to a FREE nuts-and-bolts workshop for Colorado business owners on using Independent Contractors in your business. Friday, April 5th from 11:30 am to 1pm and Saturday, April 6th from 1:30 to 3pm.

For more information on what this workshop will cover, visit https://underhilllaw.com/workshops/. You can also call or email Shannon at (303) 721-7112, extension 103, shannon@underhilllaw.com to register.
---
Column: Women need a clearer path to enter the industry.
Women could be the answer to the construction industry's ongoing labor woes, but Katrina Kersch, chief operations officer at the National Center for Construction Education and Research, says no clear path exists for women to enter the industry, as many vocational programs disproportionately target men. Groups such as the Associated General Contractors of America are helping lead the effort to attract women to the industry and fight for added funding for technical education.
ForConstructionPros (3/7)
---
SAFETY SPOTLIGHT

Preventing Theft on Your Jobsite
By: Danielle Maya, Cotney Construction Law
The construction industry has a billion-dollar-a-year problem. That problem is jobsite theft. From copper to heavy machinery, theft runs rampant. Adverse impacts from jobsite theft go beyond the stolen item itself. When things are stolen, manpower is wasted waiting for replacements. Additionally, theft claims to insurance companies lead to higher rates and impact your bottom line.
Theft mitigation starts with management. For each jobsite, create a Site Security Plan detailing procedures on-site personnel are expected to adhere to. Consider implementing the following components into your Plan:
Door & Window Lock: Verify and log that doors and windows are locked at the end of each day.
Gate Security: Track when gates are opened and closed, who performed the task, and deliveries.
Keys: Document who has keys and when keys are returned. Discuss putting "Do Not Duplicate" and a unique stamp on keys with your locksmith. Require the locksmith to request a security code before duplicating stamped keys. Share the stamp's meaning to all area locksmiths.
Knox Box: When coordinating Knox Box keys with the Fire Department, provide 2 sets of keys for each box. If police respond to on-going theft, having 2 sets may help them catch a thief onsite.
Law Enforcement: Offer law enforcement a site tour and ask them to watch the site while they patrol.
Light Check, Interior: To help police and neighbors (who become accustomed to a uniform look) notice when things are out of the ordinary, turn off interior lights at the end of each day.
Light Check, Exterior: Install exterior lighting and turn it on every night. While leaving an interior light on can invite trespassers, an exterior light will deter them.
On-Site Personnel: Conduct twice-a-day a site-wide man counts. Log who is onsite, who they work for, where specifically they were working, and what they were doing.
Security Guard: If a security guard is utilized, require the guard to make hourly updates on what round he walked, what he saw, any breaks he took, and any shift changes.
Site Layout: Install fencing around the jobsite. Post warning signage on the fence and make sure the fence is secure and free of damaged sections.
Theft-Response: If theft occurs, time is of the essence. Have contact numbers for law enforcement and insurance personnel readily available from the outset.
Video Surveillance: Talk with neighboring property owners about installing temporary cameras on their building. The goal is to monitor your site and the roads leading to it.
Visitor Log: Require visitors to check in at the job trailer. Log when visitors enter, when they leave, and obtain their contact information. Accompany onsite visitors at all times.
Zero Tolerance: Make clear that theft will not be tolerated and will result in termination.
Planning alone is no substitute for due diligence. Management must consider security from the worker's perspective and understand that theft impacts worker morale. Let the workers know that you value their security by discussing the following considerations with them:
Geo-Fencing: GPS technology can create a virtual perimeter around a site and allow workers to see if monitored property is removed. Some power tools and most heavy equipment come with standard tracking devices. Sensors can be added to those that don't. Remind workers to ensure their monitoring system is working and software is up to date.
Identifying Personal Property: Each worker and employer should engrave personal tools. Stickers can be removed. Sharpie can be wiped off. Engraving ladders, radios, drill batteries, compressors, brooms, and all other personal property can prevent intra-jobsite theft.
Job Box: Encourage lockable tool boxes and designate a common area for job box storage.
Material: Remind workers that the longer material sits, the more likely it is to be stolen.
Mobile Equipment: Remind workers to register heavy equipment, record model and serial numbers, and photograph marks or decals. Encourage them to place signage on equipment that notifies would-be thieves that the equipment is electronically tracked. Require operators to remove keys and lock cabs when not using equipment.
Above all, utilize common sense in securing your jobsite. Planning and daily due diligence will reduce the likelihood that your jobsite will be a thief's next target, but the risk still remains. Consult an attorney to help develop your Security Plan or discuss the options if you have been the victim of jobsite theft.
Disclaimer: The information contained in this article is for general educational information only. This information does not constitute legal advice, is not intended to constitute legal advice, nor should it be relied upon as legal advice for your specific factual pattern or situation. Regulations and laws may vary depending on your location. Consult with a licensed attorney in your area if you wish to obtain legal advice and/or counsel for a particular legal issue.
Danielle Maya is a Partner at Cotney Construction Law's Denver, Colorado office. For more information, contact the author at (303)653-9155, dmaya@cotneycl.com or visit www.cotneycl.com.
---
NATIONAL NEWS FROM NRCA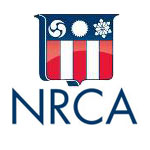 National Update: Worth sharing … from NRCA.
NRCA 10 @ 10 List for March
MEMBER BENEFITS & TOOLS
This month's highlighted member benefits and tools
ADVISORY NOTICE: Roofing Contractors Must Not Act as Public Adjusters – Check Your Contract Language
The CRA Board of Directors has issued an advisory with additional information and details about these public adjuster clauses we have seen being used in Colorado that basically state that the roofing contractor may negotiate or act as a public adjuster on behalf of the owner. This is against Colorado's Residential Roofing Law (SB38) and it is required that you must be a licensed public adjuster before you take on this role. Click here to view the advisory.
Concerning Ladder Liability. Help us in educating consumers and concerned citizens about the liability and risks involved with unattended ladders set for inspectors.
CRA Safety Group Workers' Comp Program. Receive a 4%-upfront discount, group or individual loss history dividend calculation and much, much more. Members of the program automatically belong to the CRA Safety Group whose focus is on continuing safety education and training and improving safety in the roofing community. In partnership with Moody Insurance Agency and Pinnacol Assurance. Call Kim Burkhardt. at 303-824-6600 to receive additional information regarding this program.
---
Delivery of the E-Newsletter to Your Inbox
To guarantee delivery of the newsletter to your e-mail inbox each month, we ask that you add Debbie Hathorne to your address book using the following email: debbie@coloradoroofing.org. By adding this address to your contact list, we hope to avoid spam blockers/junk mail folders and ensure your receipt of the CRA newsletter in your inbox each month. Thank you.
---
© 2005-2019 - Colorado Roofing Association