April 2023 Newsletter
Date posted
April 20, 2023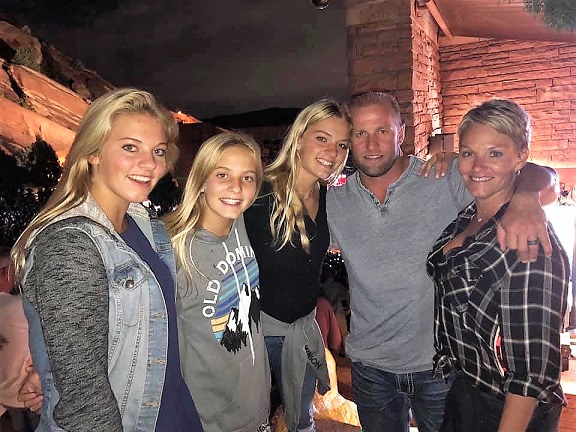 Greetings,
Finally, we're done with the first quarter of 2023. It's interesting how this year has started and, for a good portion of us, it has probably been one of the worst starts to a year any of us has had. Overall, this long drawn-out winter has been slow to get rolling and slowed things down. On the positive side, the weather seems to be getting a little better and I hope like us you can get to any backlog of work you have and turn things around. As we head into May, and to all my Colorado roofing friends out there, let's get this year rolling and make it a successful one.
On behalf of the Board and members, I would like to ask all of you to welcome Mr. Marcus McDermett as our new pro-tem Board Director who started his term at the beginning of the month. The Board had an open seat that was vacated in January and needed to be filled. With the authority given to the Board, we started our search and the final decision was to bring Marcus on. Marcus is the Owner of American Heritage Restoration and we are excited to bring in another perspective from a roofing contractor to the board mix to better serve all our members. Marcus will chair the Young Professionals committee and help us continue the growth of this committee and connect with our younger professionals within our industry.
Marcus, thank you for volunteering, and congratulations on your appointment to the CRA Board.
I recently read an article announcing 9 of the biggest OSHA fines in Q1 of 2023. The scary part of this article is that 6 of the 9 fines were assessed to roofing contractors across the country. OSHA is making a big push to cut down fall-related casualties and fall-related injuries. Here in Colorado, OSHA has hired several new OSHA inspectors to enforce their fall protection directive and reduce the number of accidents, injuries, and deaths. Please, as owners and employees here in Colorado's roofing industry, I urge all of us to work together to try and keep our workers and roofers safe out there and do our best to be compliant with OSHA regulations and fall protection requirements. As the old saying goes… "It's not a matter of if, but when." So, let's work together to make 2023 a zero-casualty year here in Colorado.
Last, I wanted to thank all of you that attended NRCA's Roofing Day in DC earlier this week and for representing Colorado. I hope to see as many as I can at our Avoiding Construction Defect Pinpoint Seminar and please keep watching the website and your inboxes for upcoming events we are putting together for all our members.
Be safe out there and make 2023 a great year for our industry.
Thanks.
Guy Mumford
Kudu Roofing
CRA President
---
A BIG THANK YOU to our 2023 Sponsors!
| | |
| --- | --- |
| 2023 Industry Leader Sponsors | |
| A to Z Roofing | Gulfeagle Supply |
| ABC Supply Co. | Horn Brothers Roofing |
| Academy Roofing, Inc. | Interstate Roofing |
| Advanced Roofing Technologies | Johns Manville |
| American Roofing Supply | Malarkey Roofing Products |
| Arapahoe Roofing & Sheet Metal | Moody Insurance Agency |
| B & M Roofing of Colorado | Owens Corning |
| Beacon Building Products | Pinnacol Assurance |
| Black Roofing & Waterproofing | SPEC Building Materials |
| CertainTeed | Superoofs |
| Claims Pro Public Adjusters, LLC | Supreme Roofing Done Right, LLC |
| Elite Roofing Supply - CO, LLC | Tamko Building Products |
| Everest Systems, LLC | Tecta America - Colorado |
| Flatiron Steel | The Roofing Company |
| Front Range Roofing Systems | Tiley Roofing, Inc. |
| GAF Materials | Valor Roof & Solar |
| GCP Applied Technologies | Westlake Royal Roofing Solutions |
| | |
| | |
| 2023 Silver Sponsors | |
| BriteStreet Solar | Polyglass U.S.A. |
| BuildingWorks LLC | RTP Roofing Co. |
| Calebs Management Enterprises, Inc. | Schafer & Company |
| Cleasby Manufacturing | Sheffield Metals |
| F-Wave | |
| | |
UPCOMING EVENTS, SEMINARS & WEBINARS
Join us for these upcoming webinars and events.
CALENDAR
<<<>>>
<<<>>>
Click here to view the full 2023 Event Calendar – calendar includes additional event dates, member luncheons, pinpoint seminars, Training Center courses, etc.
CRA TRAINING CENTER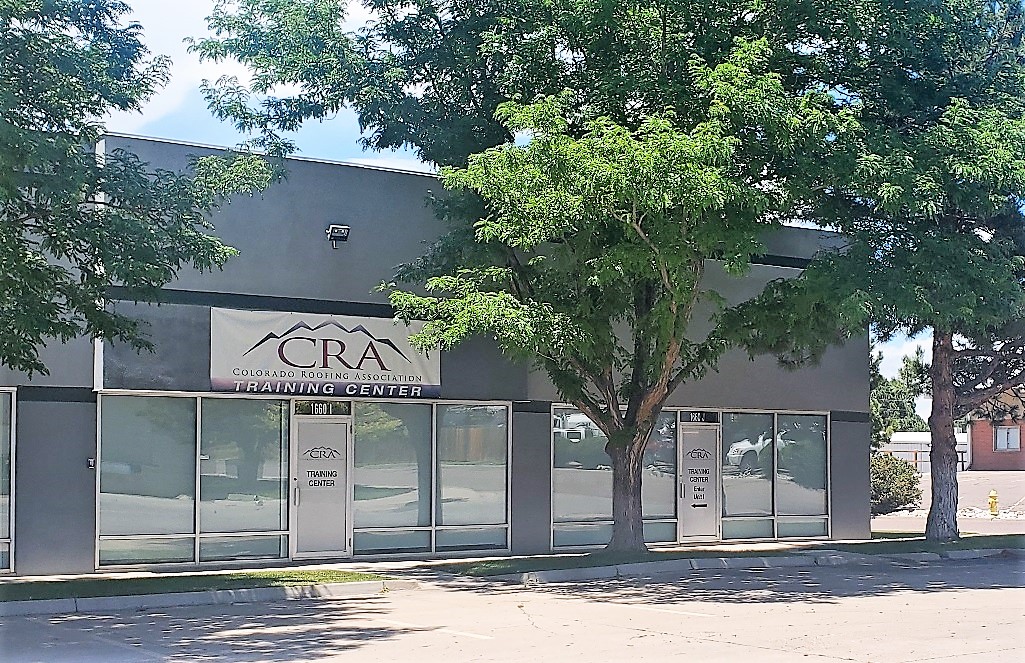 The CRA Training Center is located at 1660 Jasper Street, Unit I & J in Aurora, CO and is designed specifically for roofers and roofing applications. The space can be used for all types of steep and low slope materials and roofing systems. We are "application friendly".
The center is being used for CRA Training Programs and is available to rent for members and non-members contractors, manufacturers and others who need space to conduct their own training.
ITEMS OF NOTE

COLORADO LEGISLATIVE WATCH

Legislative Update
The Colorado legislature has introduced 647 bills as of 4/19 with several more expected before the legislature adjourns on May 9th. We'll see if they make it past last year's record of 717 bills in 2022.
Here are recent bills we wanted to point out and their current status.
I also wanted to thank all of you that attended the Corn Hole Tournament legislative fundraiser on April 12th. We had a decent turn-out for our 1st year. While I was not able to attend, we've been getting several comments on how fun it was and most importantly we were able to raise $9,980 for our continued legislative outreach and lobbyist. Congratulations to CRA members American Heritage Roofing (Marcus & Callie McDermett) who took 1st Place and to Josh Ewing and Tim Baron of Skylight Specialist for their 2nd Place finish. (Check out their photo in event section above).
If you are aware of any specific legislation coming up in in the next few weeks that will affect our industry, please contact me so that we can follow and share with the membership. With your help, we can continue to work together for positive changes in the roofing industry.
Jaimie Williams
Next Wave Roofing
Gov't Relations Committee Chair
MARKETING NEWS & HELPFUL TIPS
The CRA Marketing Committee is Here for You!
We want to help you increase your digital footprint!

Watch this month's From the Rooftop marketing video tip all about leveraging "Shares" on Social media.
CODE NOTICES & UPDATES

This month's Building Code updates/notices & resources you can use!
Have you heard of any upcoming building code changes with any of the municipalities you work with? Please share them with us by emailing the BC&S Committee via Debbie at debbie@coloradoroofing.org.
SAFETY SPOTLIGHT
FREE Spanish Language Fall Protection Webinar
Did You Know?
Falls are the main cause of death for construction workers, but they can be prevented.
---
Other safety topics this month:
NATIONAL NEWS FROM NRCA
NRCA Update: Worth sharing …
MEMBER BENEFITS & TOOLS
Helpful Member Benefits & Tools
---
Delivery of the E-Newsletter to Your Inbox
To guarantee delivery of the newsletter to your e-mail inbox each month, we ask that you add Debbie Hathorne to your address book using the following email: debbie@coloradoroofing.org. By adding this address to your contact list, we hope to avoid spam blockers/junk mail folders and ensure your receipt of the CRA newsletter in your inbox each month. Thank you.
---
© 2005-2023- Colorado Roofing Association