March 2023 Newsletter
Date posted
March 20, 2023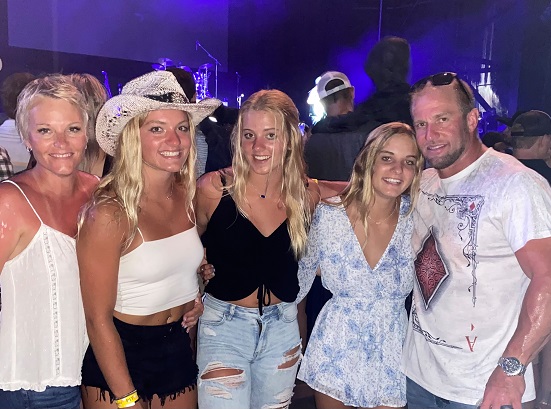 Greetings,
Well, just like that, we are another month into this year and today is the first day of Spring. Regardless of the colder weather things seem to be moving along quickly on the work front --hopefully meaning the rest of the year will be a successful one for all of us.
I recently got back from the IRE (International Roofing Expo) in Dallas. This was my first time attending and I was quite impressed with the whole setup. Sometimes we get caught up in our own little bubbles of our local market and do not realize what a big impactful industry across the nation we work in. It was impressive to see so many of our industry leaders come together in one place with over 500 exhibitors, 35 countries represented and several beneficial seminars and talks to attend. If you have not been before, it is something to definitely look into going to. especially since next year's event is back in VEGAS! Feb 6th - 8th, 2024.
One of the most important information talks I was able to go to was the keynote speaker, Chris Czarnik. Following up from my newsletter in Feb where I spoke about how the industry focus is now on the "new employee", Chris's talk was exactly this and was centered around his book "Winning the war for Talent". He spoke on how the hiring market has changed so much from past years and gone are the days where there was an abundance of people and workers coming to your door. There are roughly 10 million less people in the workforce now compared to the baby boomer era and it is going to take roughly 10 years to regain this workforce number with the millennials. So, his message was that our focus needs to be turned to a Recruit, Retain and Develop mentality using our existing staff if we do not want to wait 10 years. His talk was pretty insightful all the way around and we all could learn from his suggestions to change our mindsets. Something our company will definitely be looking at in the near future.
On the subject of employees, be sure to register to attend our pinpoint seminar at the end of the month on Mar 29th. Danielle Maya from Galvanize Law will cover recent changes to Colorado leave laws, 401Ks and the importance of data retention that we as contractors should be aware of.
I also wanted to say a HUGE thank you to our members, committee members and volunteers who all helped with this year's CRA Awards Dinner. If you did not make it, you missed out. The whole night was a huge success and it was a very well-organized event in an exciting new venue. I wanted to thank all of the companies that submitted for last year's Job of the Year awards. We had 15 submissions in total and we had 362 registered attendees at the event.
Also, a big THANK YOU goes out to this year's Lifetime Achievement award winner, Jeff Johnston of The Roofing Company. A well-deserved award for a man who has devoted his life to our industry and pushed for so many of our rights as contractors with government legislature and bills that directly impacted our industry. I am honored to have worked with Jeff over the last couple years and I have learned so much from him. Jeff, Thank You!!!!!!!
In closing, I wanted to remind you all that NRCA's Roofing Day in DC is coming up next month on April 18th-19th. We will have several of our members going to this event. Please consider joining in to support them as they represent Colorado in bringing issues in our roofing industry to representatives in congress.
Be safe out there and let's get this year rolling! Spring is officially here.
Thanks.
Guy Mumford
Kudu Roofing
CRA President
---
A BIG THANK YOU to our 2023 Sponsors!
| | |
| --- | --- |
| 2023 Industry Leader Sponsors | |
| A to Z Roofing | Gulfeagle Supply |
| ABC Supply Co. | Horn Brothers Roofing |
| Academy Roofing, Inc. | Interstate Roofing |
| Advanced Roofing Technologies | Johns Manville |
| American Roofing Supply | Malarkey Roofing Products |
| Arapahoe Roofing & Sheet Metal | Moody Insurance Agency |
| B & M Roofing of Colorado | Owens Corning |
| Beacon Building Products | Pinnacol Assurance |
| Black Roofing & Waterproofing | SPEC Building Materials |
| CertainTeed | Superoofs |
| Claims Pro Public Adjusters, LLC | Supreme Roofing Done Right, LLC |
| Elite Roofing Supply - CO, LLC | Tamko Building Products |
| Everest Systems, LLC | Tecta America - Colorado |
| Flatiron Steel | The Roofing Company |
| Front Range Roofing Systems | Tiley Roofing, Inc. |
| GAF Materials | Valor Roof & Solar |
| GCP Applied Technologies | Westlake Royal Roofing Solutions |
| | |
| | |
| 2023 Silver Sponsors | |
| BriteStreet Solar | Polyglass U.S.A. |
| BuildingWorks LLC | RTP Roofing Co. |
| Calebs Management Enterprises, Inc. | Schafer & Company |
| Cleasby Manufacturing | Sheffield Metals |
| F-Wave | |
| | |
UPCOMING EVENTS, SEMINARS & WEBINARS
Join us for these upcoming webinars and events.
CALENDAR
<<<>>>
<<<>>>
Click here to view the full 2023 Event Calendar – calendar includes additional event dates, member luncheons, pinpoint seminars, Training Center courses, etc.
CRA TRAINING CENTER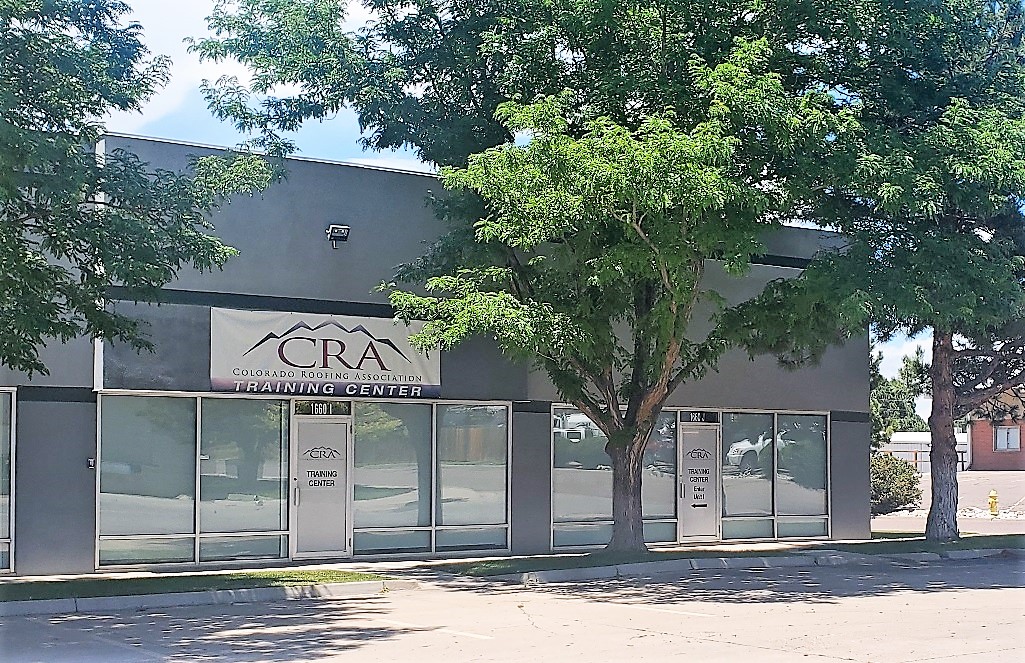 The CRA Training Center is located at 1660 Jasper Street, Unit I & J in Aurora, CO and is designed specifically for roofers and roofing applications. The space can be used for all types of steep and low slope materials and roofing systems. We are "application friendly".
The center is being used for CRA Training Programs and is available to rent for members and non-members contractors, manufacturers and others who need space to conduct their own training.
ITEMS OF NOTE

COLORADO LEGISLATIVE WATCH

Legislative Update
The Colorado legislature has added another 103 bills since my last report - up to 489. Here are the key bills we wanted to point out and their current status.
If you are aware of any specific legislation coming up in in the next few weeks that will affect our industry, please contact me so that we can follow and share with the membership. With your help, we can continue to work together for positive changes in the roofing industry.
Jaimie Williams
Next Wave Roofing
Gov't Relations Committee Chair
MARKETING NEWS & HELPFUL TIPS
The CRA Marketing Committee is Here for You!
We're proud of what we do here at the CRA to promote the positive image of the roofing industry and our consumer outreach efforts though education and helpful tips. We've worked hard to create our digital presence and ultimately having consumers select a CRA member when it's time for their new roof replacement or repair.
We want to help you increase your digital footprint too! Watch this month's From the Rooftop marketing video tip all about maximizing your budget on Google Ads.
CODE NOTICES & UPDATES

This month's Building Code updates/notices & resources you can use!
Have you heard of any upcoming building code changes with any of the municipalities you work with? Please share them with us by emailing the BC&S Committee via Debbie at debbie@coloradoroofing.org.
SAFETY SPOTLIGHT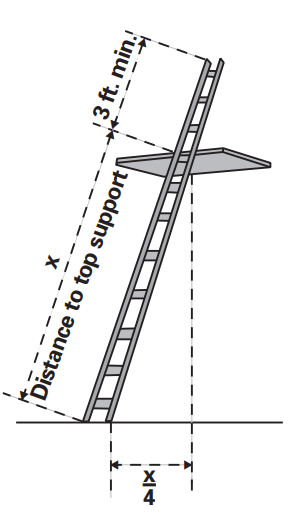 Are you using ladders safely?
MARCH IS LADDER SAFETY MONTH
March is National Ladder Safety Month. OSHA resources provide information that can help protect workers from fall, electrocution and other hazards. In addition, the American Ladder Institute's website ladder safety month is packed full of resources and training material:
---
Other safety topics this month:
NATIONAL NEWS FROM NRCA
NRCA Update: Worth sharing …
MEMBER BENEFITS & TOOLS
Helpful Member Benefits & Tools
---
Delivery of the E-Newsletter to Your Inbox
To guarantee delivery of the newsletter to your e-mail inbox each month, we ask that you add Debbie Hathorne to your address book using the following email: debbie@coloradoroofing.org. By adding this address to your contact list, we hope to avoid spam blockers/junk mail folders and ensure your receipt of the CRA newsletter in your inbox each month. Thank you.
---
© 2005-2023- Colorado Roofing Association